I love showing friends around Amsterdam if they come to visit but unfortunately, I'm not available to personally show you all my favourite spots! Instead, I've written this guide on spending your first-ever trip to Amsterdam, with all the things I think visitors should check out if they've never been to Amsterdam before. I've organised it for visiting on a weekend (getting in on Friday evening and leaving late Sunday afternoon) but you can definitely rearrange things to suit your own schedule. Have fun!
This post contains affiliate links. This means that if you follow a link and then purchase or book something, I will earn a small commission at no extra charge to you. This helps me with the costs incurred from running this site and means I can keep bringing you travel content like this. You can read more about this on my privacy page. Thanks for your support!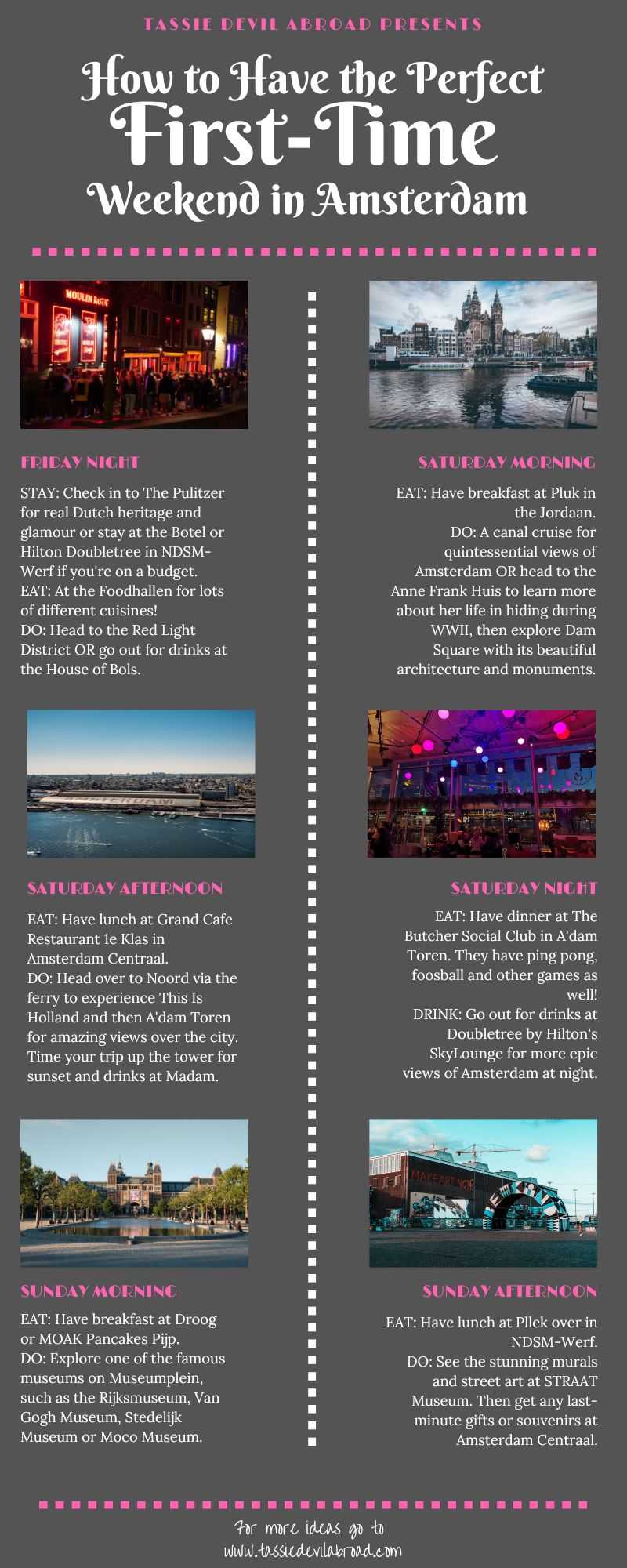 Friday Night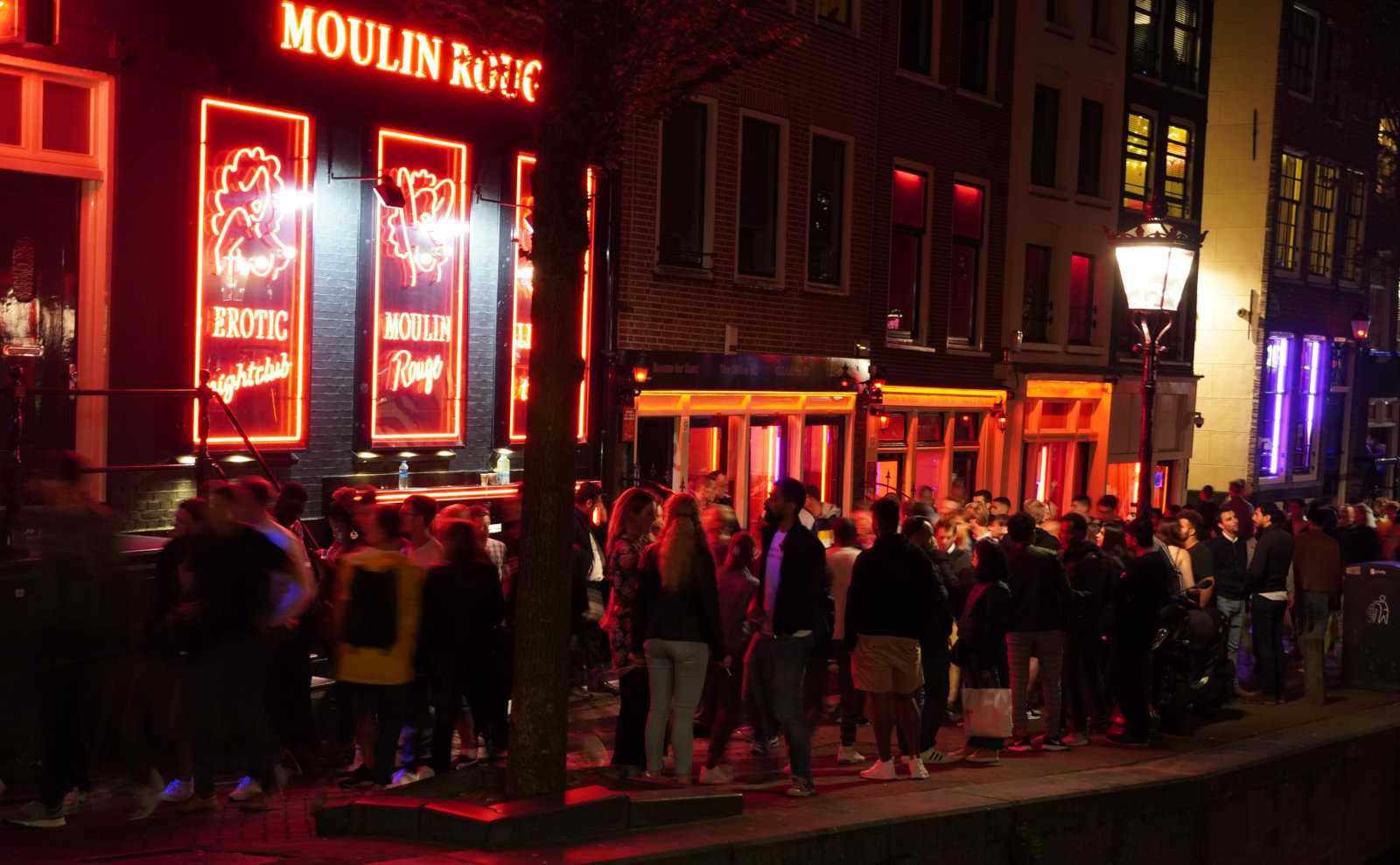 Stay: Check in to The Pulitzer for real Dutch heritage and glamour or stay at the Botel or Hilton Doubletree in NDSM-Werf if you're on a budget.
The Pulitzer is a five-star hotel in 25 restored 17th and 18th-century canal houses, with all the rooms and suites celebrating Dutch history and craftsmanship. However, it also comes with a five-star price tag, so if you're looking for something a bit more modest I suggest The Hoxton. It's in the same beautiful neighbourhood of the Jordaan and just as lovely but a little less expensive.
And if you're looking to save money then you can still be pampered in the Hilton Doubletree or stay in a literal boat hotel in NDSM-Werf! NDSM-Werf is also a very underrated neighbourhood, it's a little bit further out of the city centre but it only takes ten minutes to get to Amsterdam Centraal Station via a free ferry so it's a great way to save money and experience a different side of Amsterdam at the same time.
Eat: At the Foodhallen for lots of different cuisines! It's not too far from the Jordaan but if you're staying in NDSM-Werf then you might like to try Cannibale Royale du Nord (if you like meat) or Noorderlicht Café or Pllek if you're vegetarian/vegan. Make sure you also check out my guide to the coolest places to eat in Amsterdam, although most of them I will be including in this post!
Drink: Head to the Red Light District for a sex show and/or a visit to the Red Light Secrets Museum of Prostitution OR go out for drinks at the House of Bols if you're not so interested in the Red Light District.
A lot of people visit Amsterdam to let loose, try drugs and see some sex shows or visit a prostitute. No judgement from me! But I do recommend checking out the Red Light Secrets Museum before partaking in the risqué aspects of Amsterdam's famous Red Light District as it provides a lot of interesting information about the history and realities of sex work.
If you're not interested in seeing the Red Light District (or would prefer to visit in the daytime when it's less chaotic and you can learn about the history of the oldest section of the city without lots of drunk tourists) head to the House of Bols instead. This is a really fun experience that takes you through an interactive tour about the history of Genever and ends up with a cocktail in the Mirror Bar. We took some friends here once and really enjoyed it.
Saturday Morning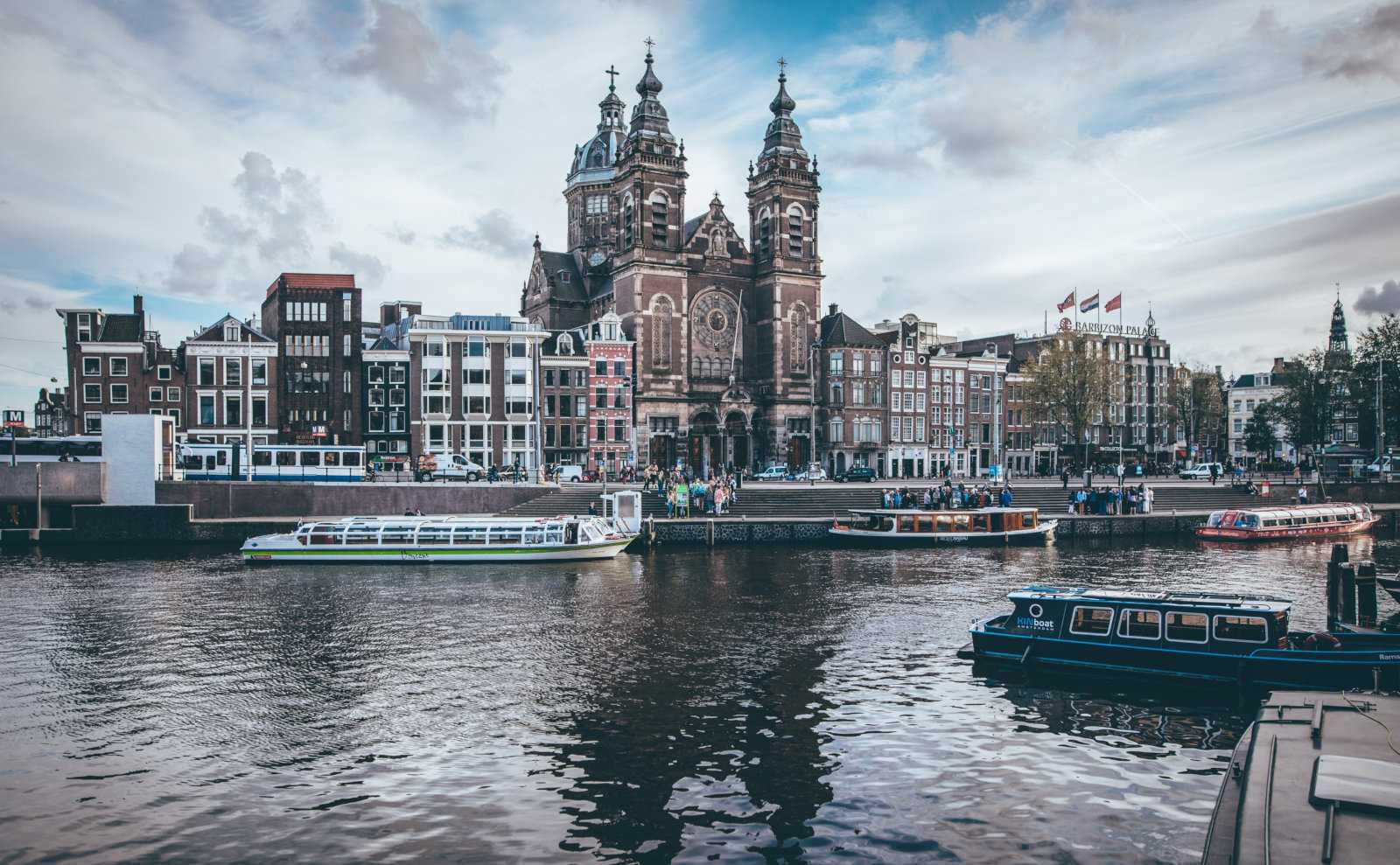 Eat: Have breakfast at Pluk in the Jordaan. I took some friends there for breakfast when they were visiting Amsterdam and they loved it so much they went back again the next day! There are also two locations within a block of each other so if one is too busy you can head to the other.
Do: A canal cruise for the quintessential views of Amsterdam OR head to the Anne Frank House Museum to learn more about her life in hiding during WWII: then explore Dam Square and the Royal Palace.
The Anne Frank House Museum is one attraction that you will need to book as soon as you know what dates you will be in Amsterdam as it's very popular and books up FAST! It's one of the must-visit destinations in the city, but I wouldn't worry too much if you don't manage to get there on your first visit. It will still be there next time!
A canal cruise is the quintessential Amsterdam experience, as you get to see the beautiful canal houses and other sights from the waters which flow throughout the city. There are also a lot of different types of cruises to choose from, including ones with wine and cheese, a three-course meal or pizza and beer to enjoy as you sail.
Afterwards, head over to Dam Square to see the beautiful architecture of the Koninklijk Paleis (Royal Palace), De Nieuwe Kerk (the New Church – which was actually built in the 15th century but is newer than the Oude Kerk), and the Nationaal Monument before heading back down to Centraal Station.
Saturday Afternoon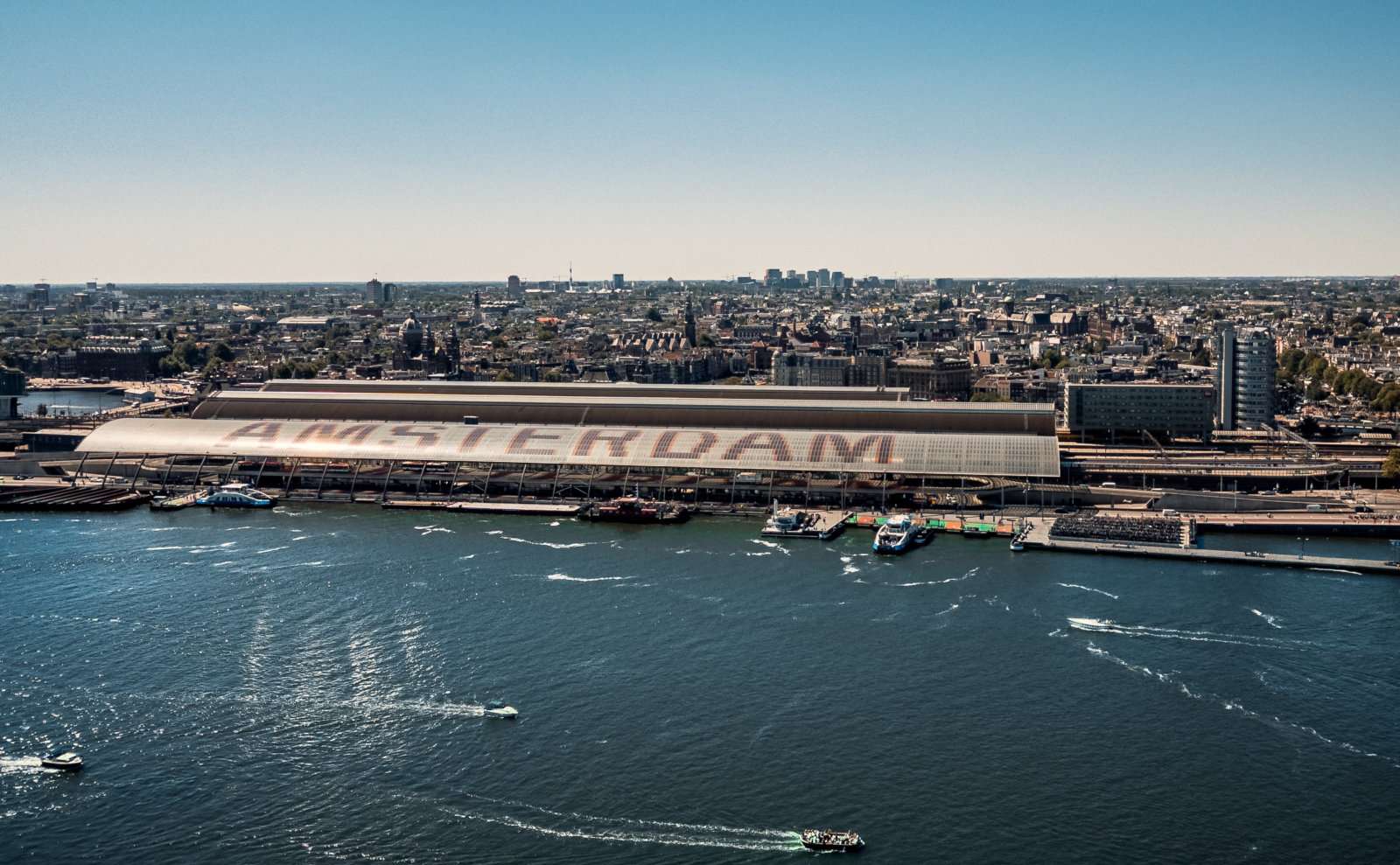 Eat: Have lunch at Grand Cafe Restaurant 1e Klas in Amsterdam Centraal. This fabulous bistro is housed in what used to be the 1st Class waiting room at the station and is also home to a resident cockatoo called Elvis who lives on the bar!
Do: Head over to Noord via the ferry to experience This Is Holland and A'dam Toren for incredible views over the city.
This is Holland is a very fun 5D flight simulation experience that takes you on a virtual trip through the Netherlands and is a great way to see a bit more of the country if you only have a short time that you're spending in Amsterdam!
Next door is A'dam Toren (Amsterdam Tower) which boasts one of the best views of Amsterdam from the rooftop viewing platform, as well as the highest swing in Europe! I have written in more detail about all the things to do while visiting A'dam Toren here but basically, time your trip up the tower for sunset and then have drinks at Madam, the cocktail bar on the floor underneath.
Saturday Night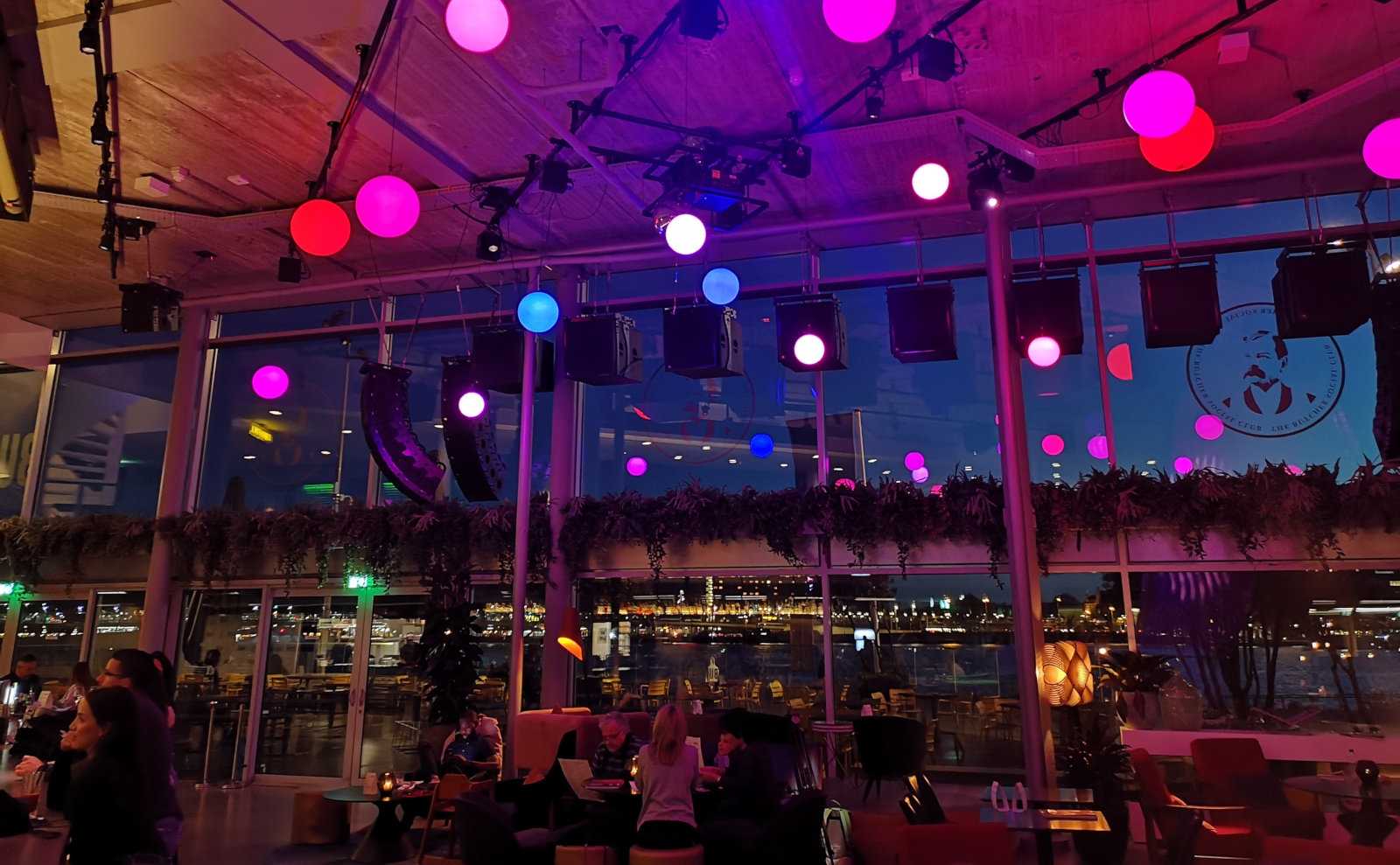 Eat: Have dinner at The Butcher Social Club at the bottom of A'dam Toren. They have ping pong, foosball and other games as well as yummy food and even boozy milkshakes!
Drink: Go out for drinks at the Doubletree by Hilton SkyLounge for more epic views of Amsterdam at night. This is the DoubleTree located next door to Centraal Station (not the one I suggested staying at in NDSM-Werf) and their rooftop bar is a fabulous spot to look out over the city while enjoying a fancy cocktail.
Sunday Morning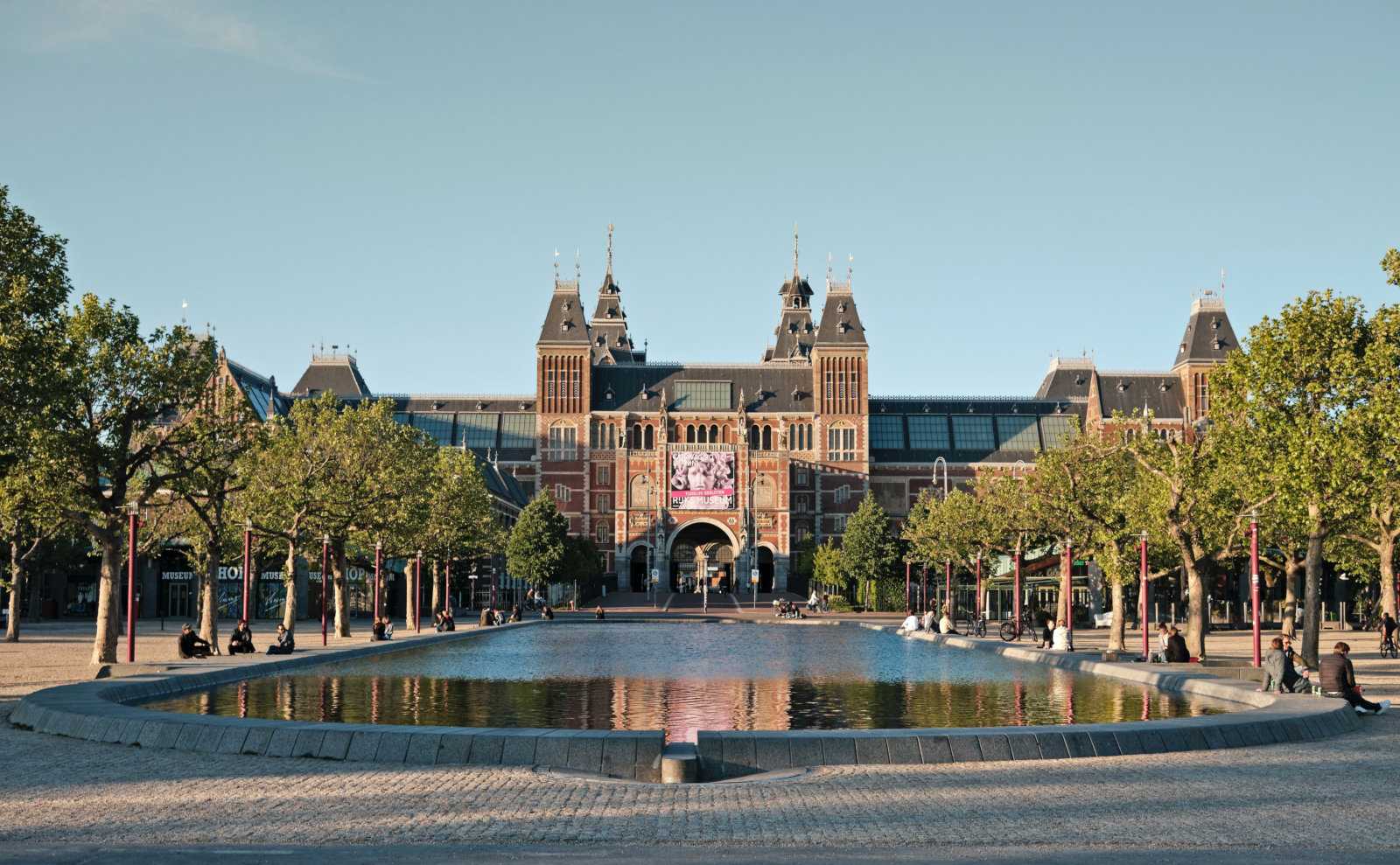 Eat: Have breakfast at Droog or MOAK Pancakes Pijp. Droog is a really cool art and design space which also has a café and their breakfasts are particularly nice. Since you'll be heading to Museumplein next you could also go for over-the-top amazing pancakes at MOAK in De Pijp.
Do: Explore one of the museums on Museumplein, such as the Rijksmuseum, Van Gogh Museum, Stedelijk Museum or Moco Museum. If you really wanted to you could maybe squeeze in two museums here (either the Van Gogh Museum or Moco and one of the bigger ones) but most of them really need a few hours to explore, unless you like to view your art fast! My personal preference would be the Rijksmuseum as it's basically the state art museum and includes works by Van Gogh and other Dutch masters, particularly the famous Night Watch by Rembrandt. But if you're a huge fan of Van Gogh then you'll want to see the museum dedicated to him and Moco Museum is ideal for those who love Banksy and other quirky art. The Stedelijk Museum is all about modern art and is also very cool. It's all down to your personal preference!
Sunday Afternoon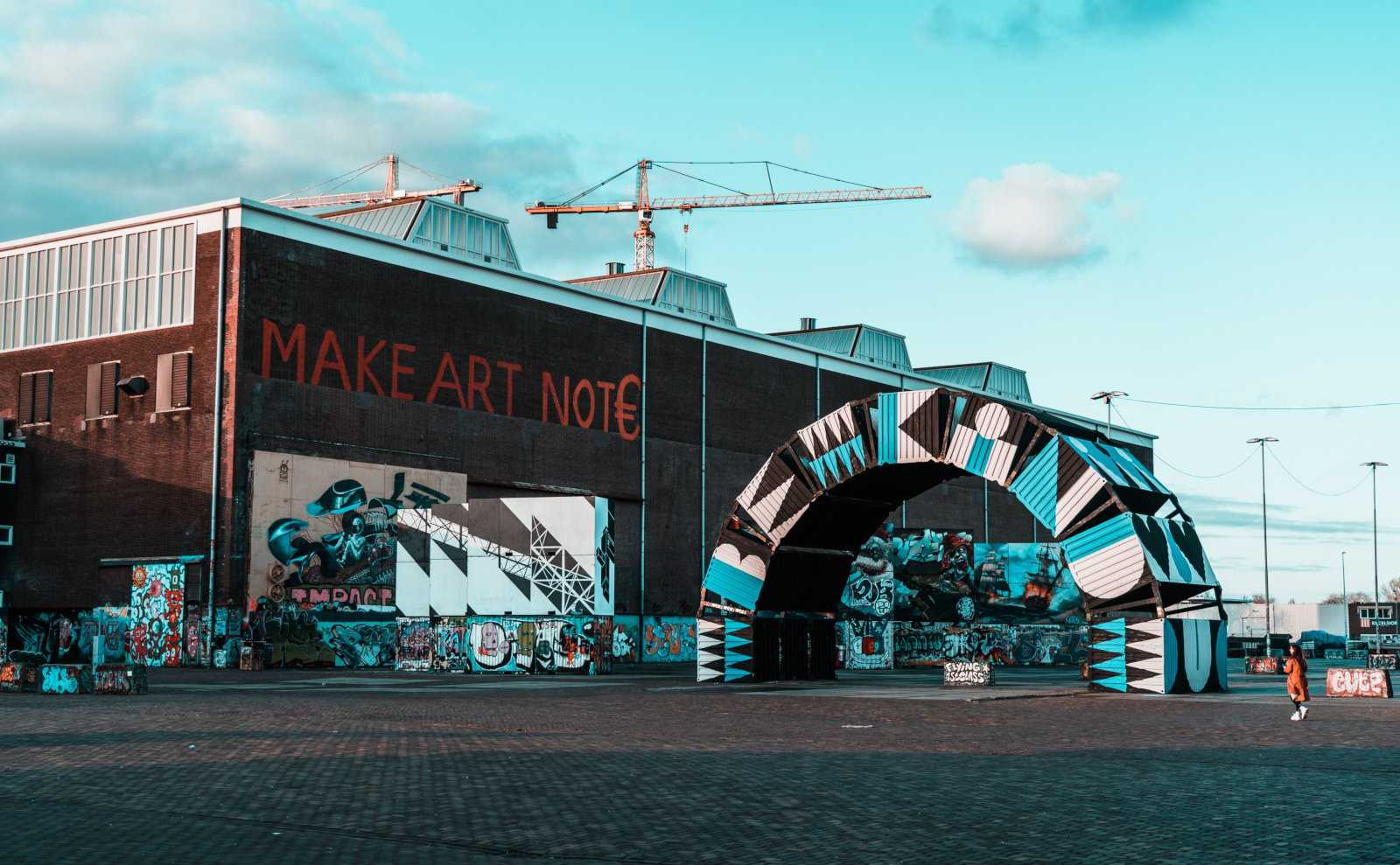 Eat: Have lunch at Pllek over in NDSM-Werf. This is a very hip neighbourhood that's located up the river from central Amsterdam but you can reach it via a free ferry service! Pllek is also a very hip mostly vegan/vegetarian café located in old shipping containers next to the river. You can also check out my guide to visiting NDSM-Werf for more excellent options for eating and drinking here.
Do: See the stunning murals and street art at STRAAT Museum. This is one of the coolest museums ever, especially if you like street art, with massive murals by artists from all over the world. After you've visited NDSM-Werf, get any last-minute gifts or souvenirs at Amsterdam Centraal before heading home – the I Amsterdam store is one of the best options.
Alternative Amsterdam Activities for Your Trip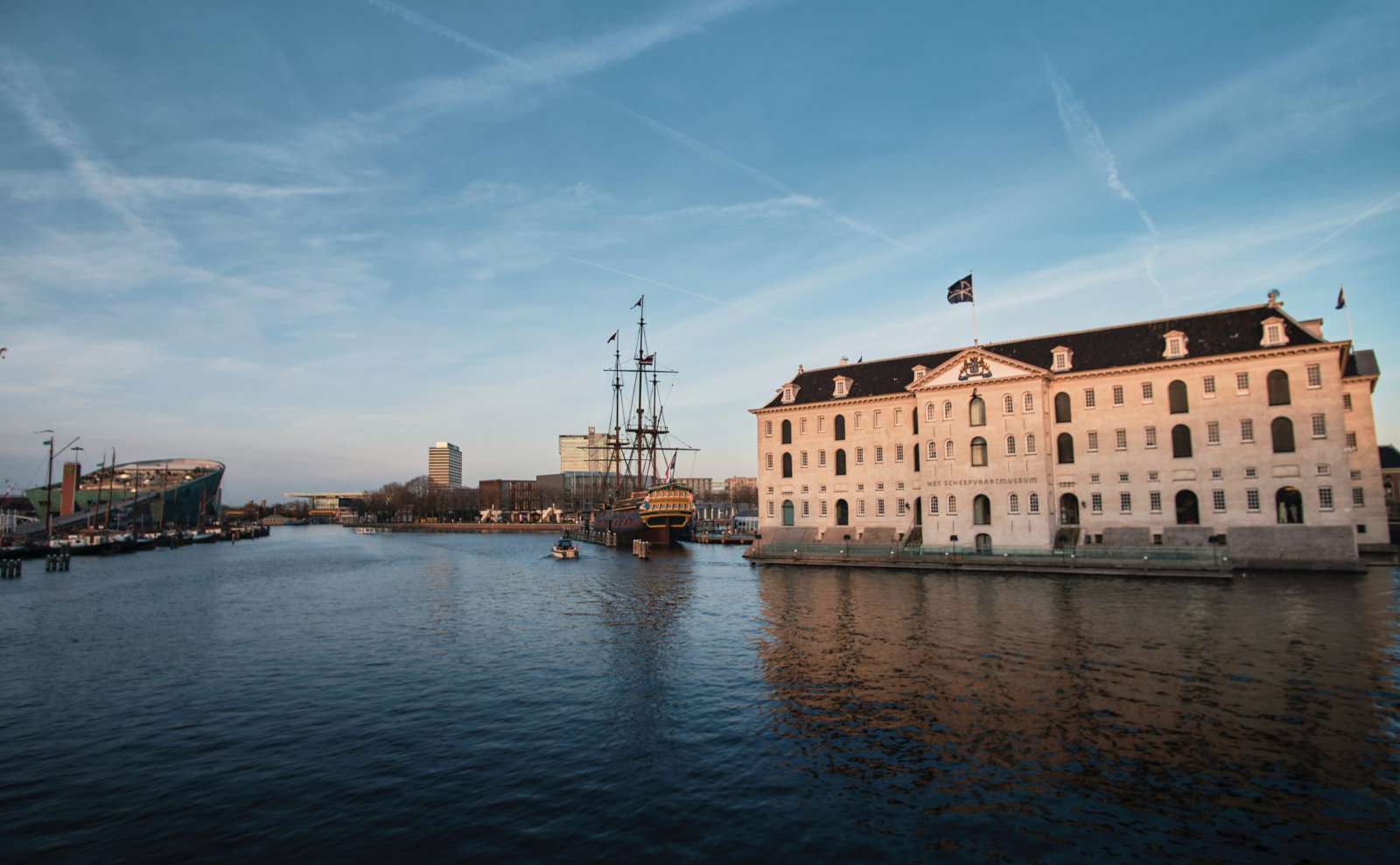 Obviously, there are so many interesting things to see and do in Amsterdam, but this guide is all about things to see for your first time. If you have time or want to swap out some of the options I've written about, here are some more cool things to check out on your first trip to Amsterdam.
Kopjes Cat Café: If you love cats, head to Amsterdam's cat café for a coffee and cake (or lunch) surrounded by cute kitties! I wrote about my own visit here.
De Poezenboot: Another cat-lover's attraction in Amsterdam is De Poezenboot, which literally means the catboat! This is a floating cat shelter, the only one like it in the world, where cats live their best lives on a houseboat with views over the canal. It has become very popular to visit though, so I'd recommend booking online ahead of your visit if you really want to see the cats. It's free to visit but as they are a shelter then a small donation or purchasing something is appreciated.
Maritime Museum and NEMO: There are two great museums located next door to each other on the Oosterdok, which is a short walk from Amsterdam Centraal. The Maritime Museum (Het Scheepvaartmuseum in Dutch) is ideal for anyone interested in Dutch maritime history and includes replicas of some pretty impressive ships – the photo at the top of this section is of the Scheepvaartmuseum with NEMO to the left. NEMO Science Museum is a great option if you're visiting Amsterdam with kids, as many of the hands-on exhibits are aimed at children, but anyone who's interested in all sorts of science will find it fascinating. The rooftop is also a lovely spot to sit in the sun and look out over the city.
Albert Cuypmarkt and De Pijp: De Pijp is a trendy neighbourhood located to the right of Museumplein which is home to lots of excellent cafés and restaurants, as well as the famous Albert Cuypmarkt. This market is one of the largest daily markets in Europe and great for a wander around – make sure to try some fresh stroopwafels! I didn't include it in the main guide because it's closed on Sundays but it's open Monday – Saturday from 9am until 5pm.
Vondelpark: Also not far from Museumplein (but in the opposite direction from De Pijp) is Vondelpark, one of the most beautiful parks in Amsterdam. If you have time and the weather is nice, a walk through here (or maybe a picnic or a meal in one of the cafés) is a must.
Heineken Experience: Amsterdam is, of course, the home of Heineken and if you're a fan of the beer then you will definitely want to visit the Heineken Experience located inside the original brewery.
Amsterdamse Bos: Amsterdamse Bos (which means Amsterdam Forest) is a huge forest/park area south of Amsterdam that's filled with places to swim, kayak, sunbathe and have fun. It's especially nice to explore in summer and you can read all about it here.
Bookshops, libraries and bookish places: I've written a whole post about the best bookshops, libraries and book-themed places in Amsterdam here!
Other cool places to eat: You might also like to check out my guide to the coolest places to eat in Amsterdam, although I've already mentioned most of them in this post.
Keukenhof: Keukenhof is the famous tulip garden of the Netherlands and while it's not located in Amsterdam, it's close enough to visit as a day trip. Of course, it's only open in spring, but if you are visiting between March and May then you will probably be thinking about seeing it! Read more about my trip to Keukenhof here.
Pin Me!
Have you ever visited Amsterdam before? Let me know in the comments what things first-time visitors should not miss or pin one of these if you're planning to visit Amsterdam for the first time in the future!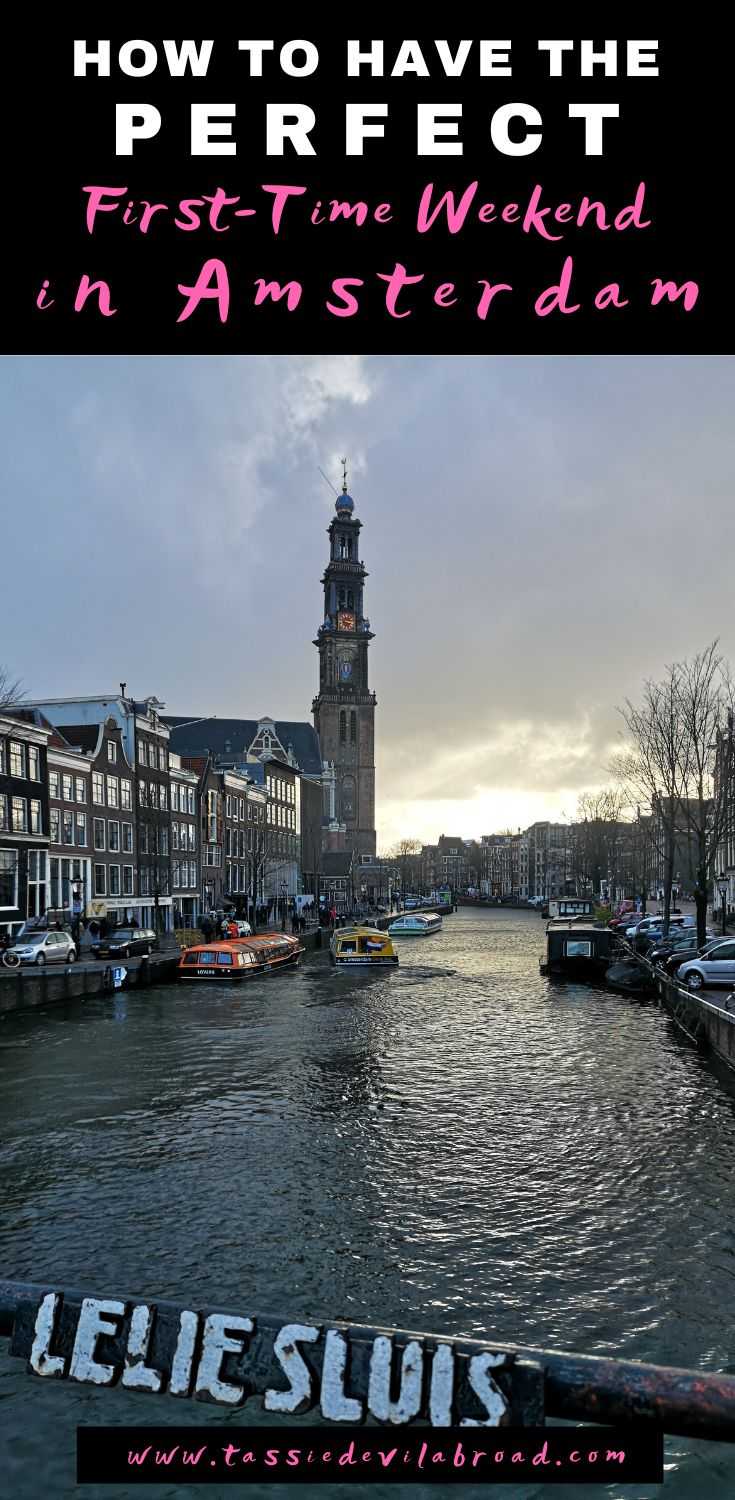 All information is true and correct at the time of publishing but I cannot be held responsible for changes in opening times and prices or businesses closing in the meantime. I always endeavour to keep my posts up to date but also encourage you to double-check the official website of an attraction for information on when it is open, how much it costs etc.