I'm almost ashamed to admit that even though I've now been living in the Netherlands for five years, I have only just visited Keukenhof for the first time this year! How and why; you're probably asking. Well, mostly because of money and time constraints and maybe, a little bit because I've never really thought of myself as a 'flower' person. I mean, I'll look at flowers and think they're pretty but I've never been hugely into visiting fancy gardens, I leave that to my grandmother. But I'm noticing as I get older, and maybe because I live in the Netherlands which is full of incredible floral sights, this is beginning to change.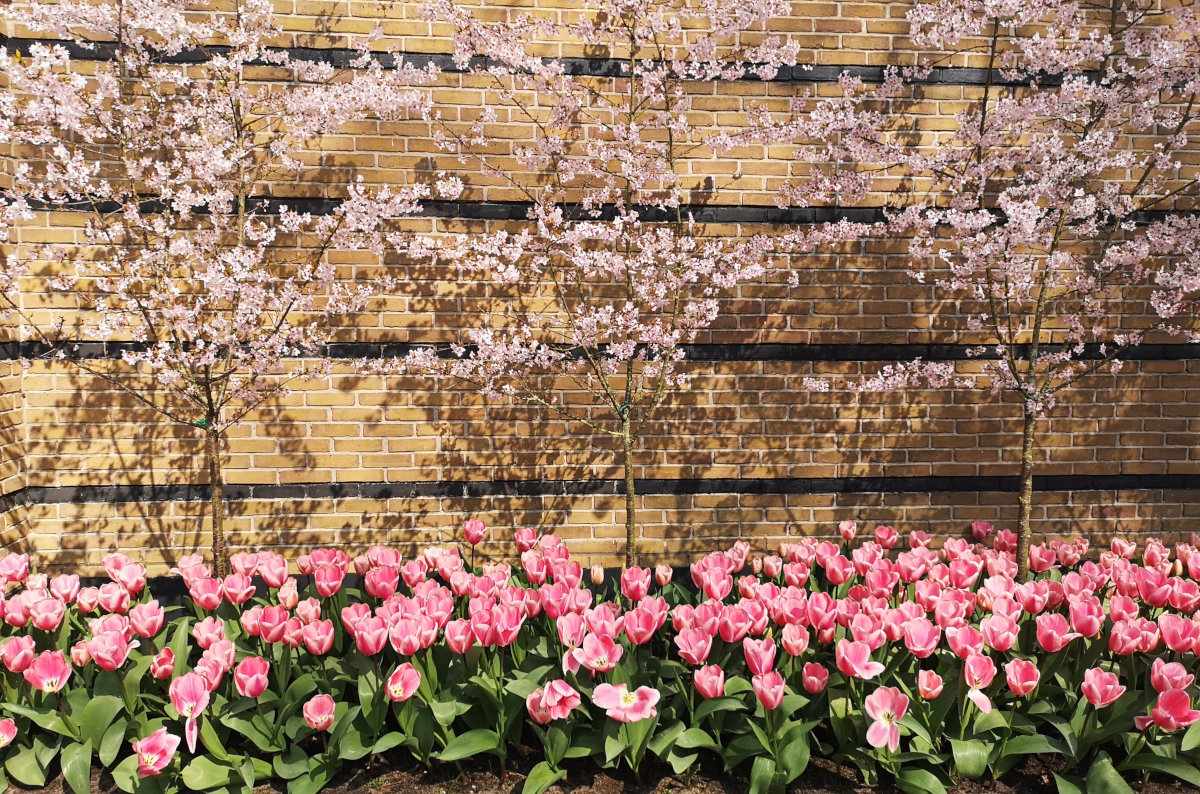 I've wanted to visit Keukenhof at least once for a while now, but everyone always says it's so expensive and busy, that you should only go early on a weekday; which hasn't worked for us. But THIS year I decided we were going for my birthday, which fell on a Friday. I even asked Dennis to take the day off work and we splurged on a hotel near Amsterdam, and I FINALLY visited the gardens of Keukenhof. And I was blown away. I can't believe it took me so long to go and I'll probably recommend it to everyone who asks from now on! Read on to find out why I loved Keukenhof so much, and all the nitty gritty details of how to visit while avoiding the tourist hordes.
This post contains affiliate links. This means that if you follow a link and then purchase or book something, I will earn a small commission at no extra charge to you. This helps me with the costs incurred from running this site and means I can keep bringing you travel content like this. You can read more about this on my privacy page. Thanks for your support!
What is Keukenhof?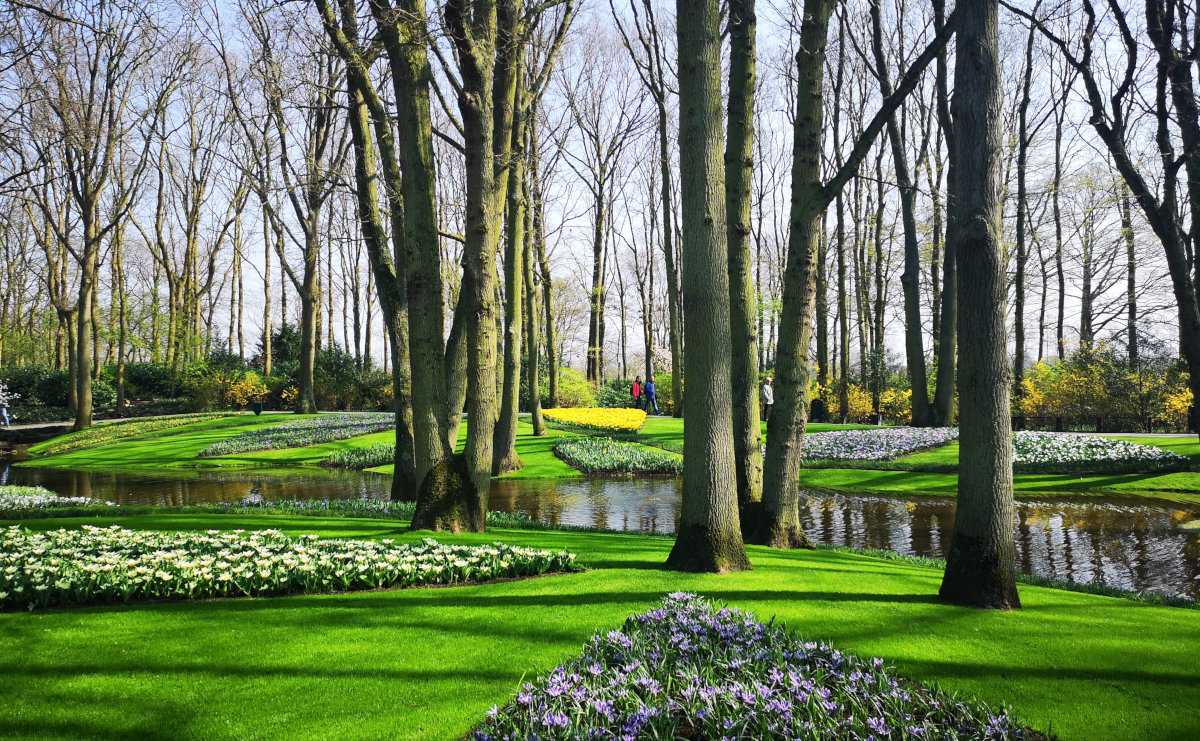 Short answer; it's a botanical garden or just a flower garden. Historically the grounds of Keukenhof were part of the estate of the Countess Jacqueline of Bavaria; Keukenhof means kitchen garden in Dutch and this area served as the garden for Keukenhof Castle. You can also visit the castle estate itself, but this is separate to the Keukenhof gardens which have become a world-famous attraction. The gardens are only open to the public from March to May but during this short period over a million visitors from around the world come through its gates. The park first opened to the public in 1950 so it's been happening for the past 70 years, and she sure looks good for her age!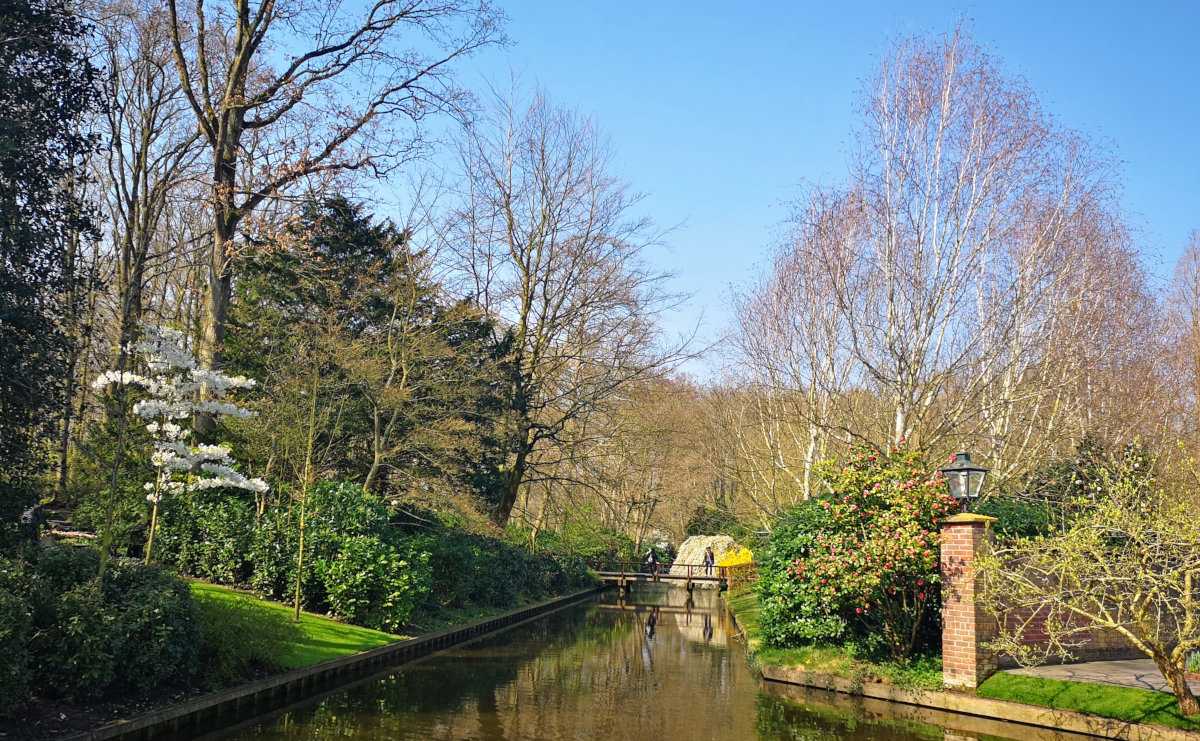 Each year in September the team of 40 gardeners start planting the 7 MILLION bulbs BY HAND! The planting is staggered so that no matter what time you visit in spring, there will always be a variety of garden beds in bloom. Each year there's also a specific theme which can be seen in parts of the gardens, as well as one main flower mosaic that represents the theme. The theme for 2019 was 'Flower Power' so there were some cool hippy elements in certain areas.
What is there to do at Keukenhof?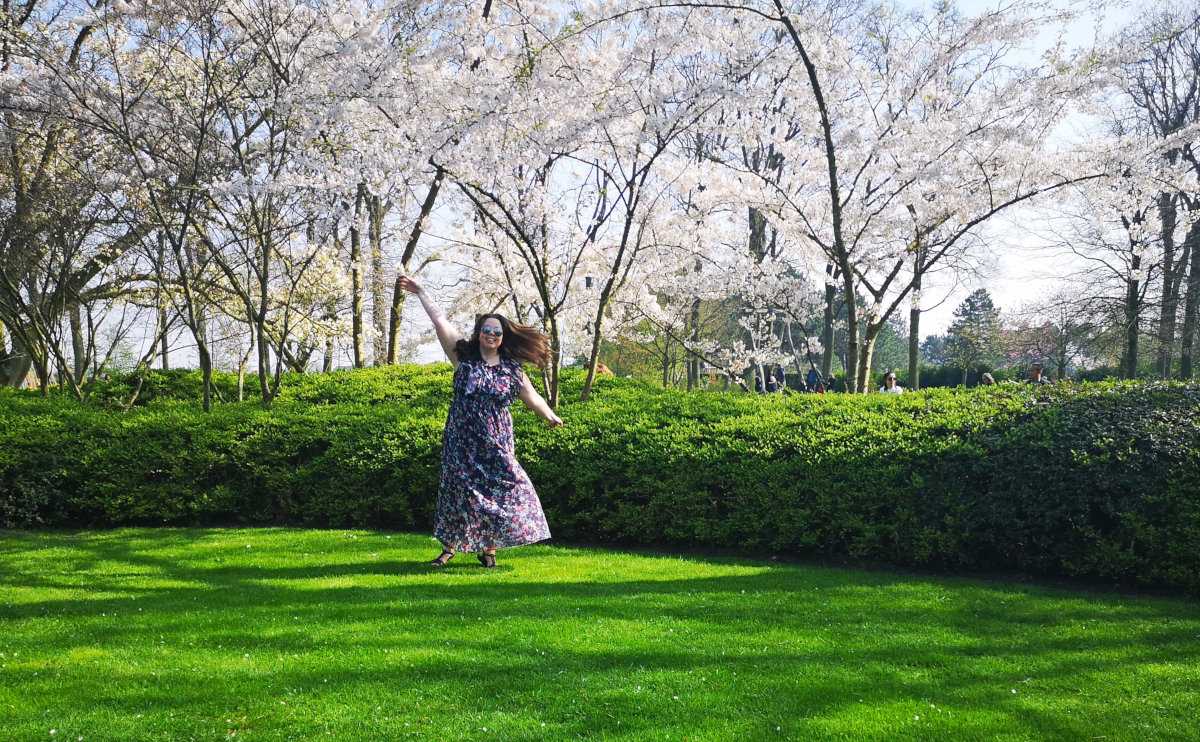 I mean, obviously there are SO MANY beautiful gardens to wander amongst and take millions of photos, but if you're worried that you (or your kids or your partner, let's be honest) might get bored, never fear. There's a lot of fun and interesting things to do within the gardens, especially some really fun photo opportunities which change every year. Here are my favourite things you can do at Keukenhof:
Learn: Within some of the pavilions in the gardens are a variety of exhibitions including one about the history of the tulip. In the Oranje -Nassau pavilion there were also some workshops happening during the day so you could learn about how to keep your flowers fresh, for example.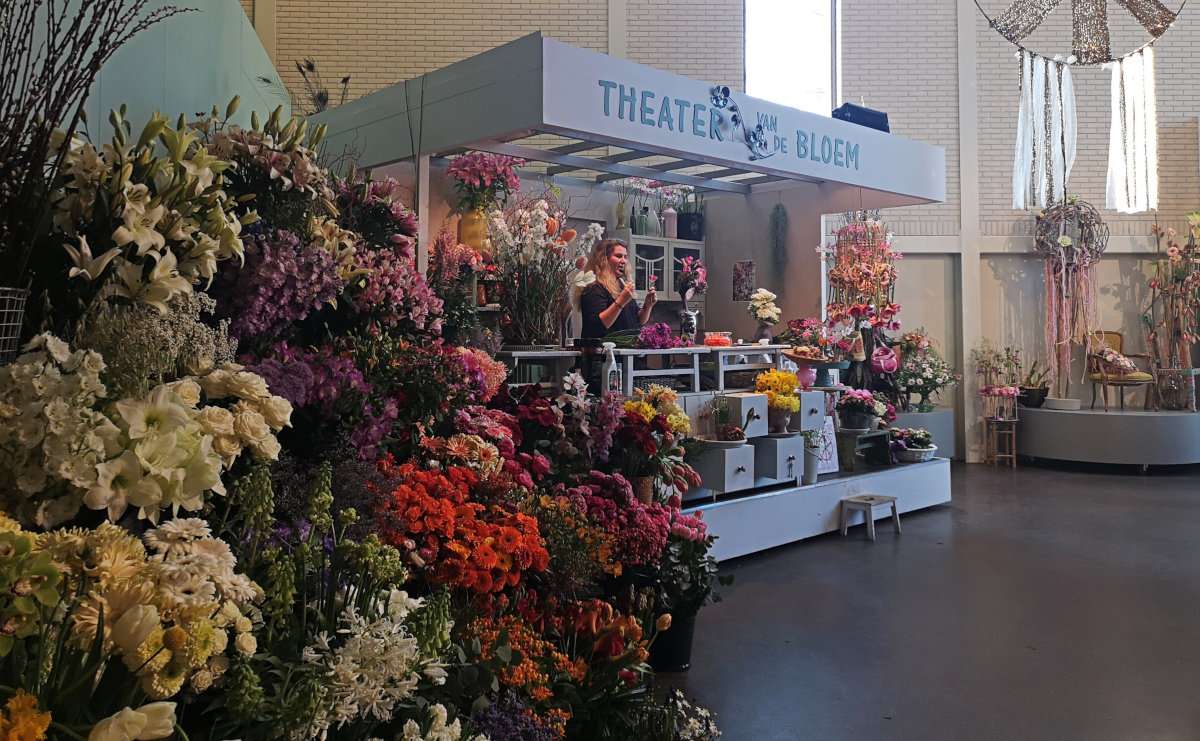 Be inspired: throughout the gardens are mini 'inspirational gardens' where you can find some cool ideas for decorating your own gardens at home. These were lovely spots to relax as well as making for some good photo ops!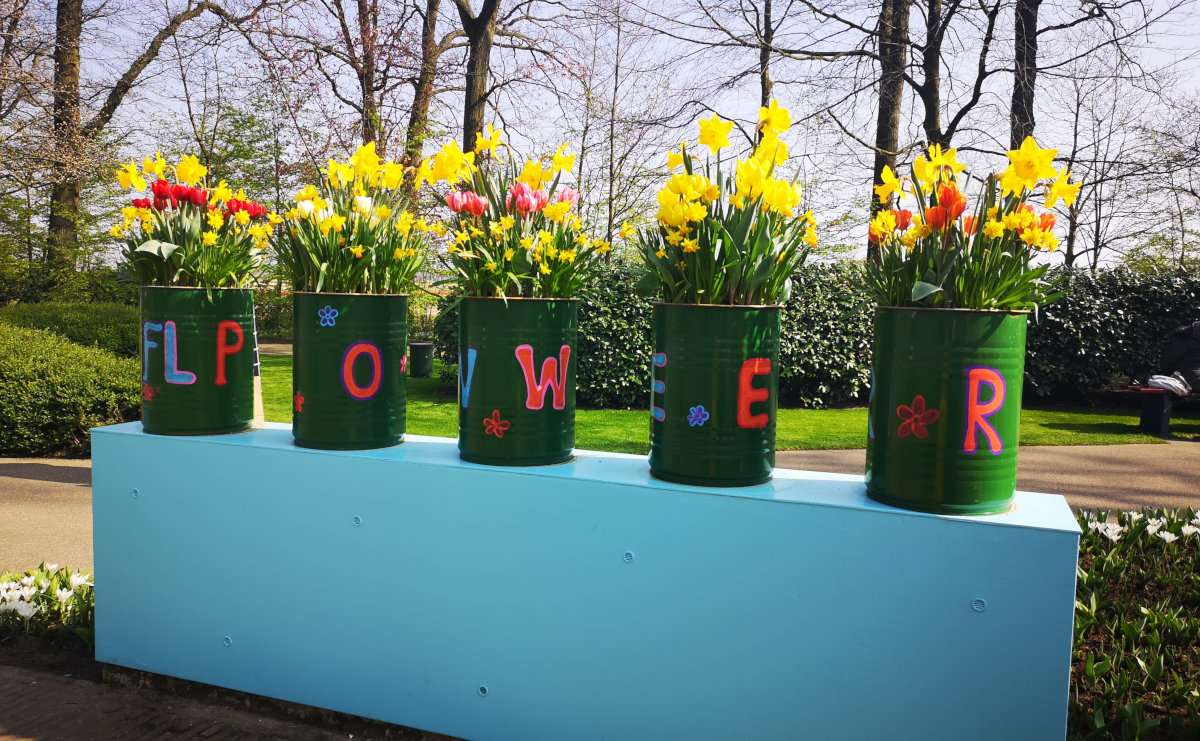 Eat and drink: There are quite a few different places to eat at Keukenhof, from proper restaurants/bistros in the pavilions to stroopwafel and herring stands. Of course, anything you purchase within the garden will cost an arm and a leg but you can also bring in your own food and have a picnic on one of the many grassy areas.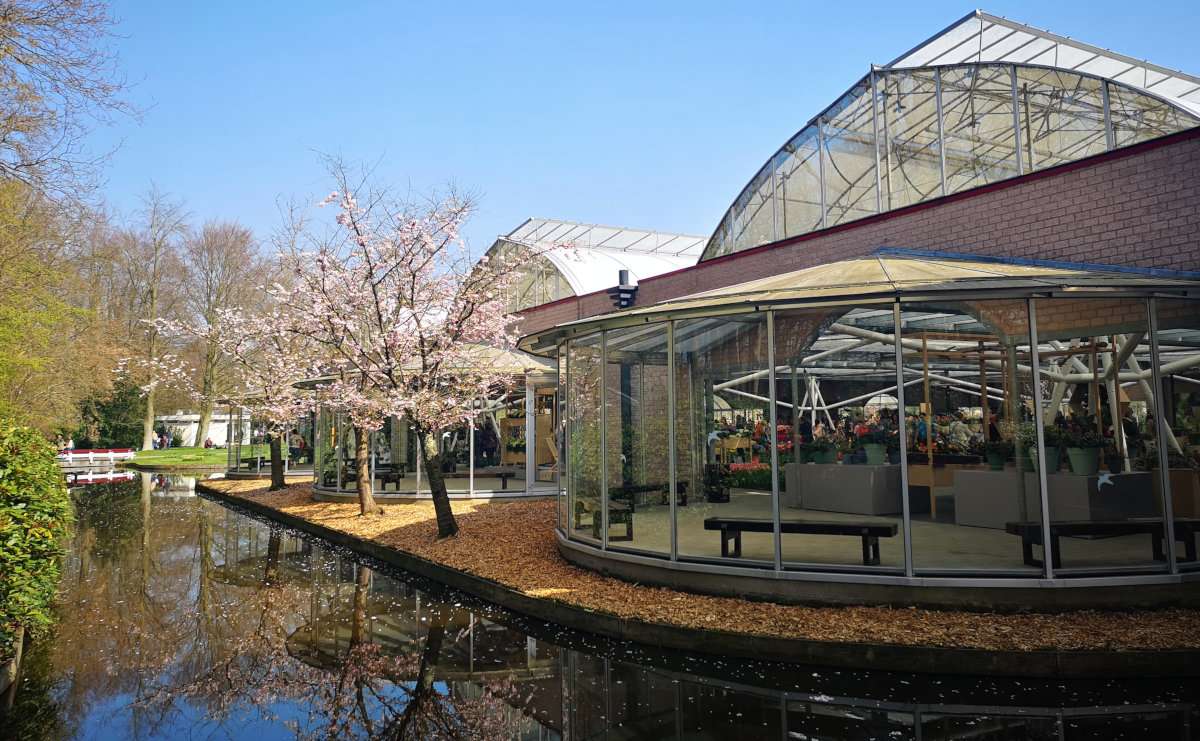 See/pat animals: If you saw my Instagram stories after going to Keukenhof you will have noticed how excited I got because Keukenhof is dog-friendly! I saw lots of cute doggos but even if you don't feel comfortable trying to pat other people's dogs there's a little petting farm at Keukenhof as well. This is located in the kid's area which also includes a maze and a playground. Children can also get a free scavenger hunt booklet with fun activities from the front desk.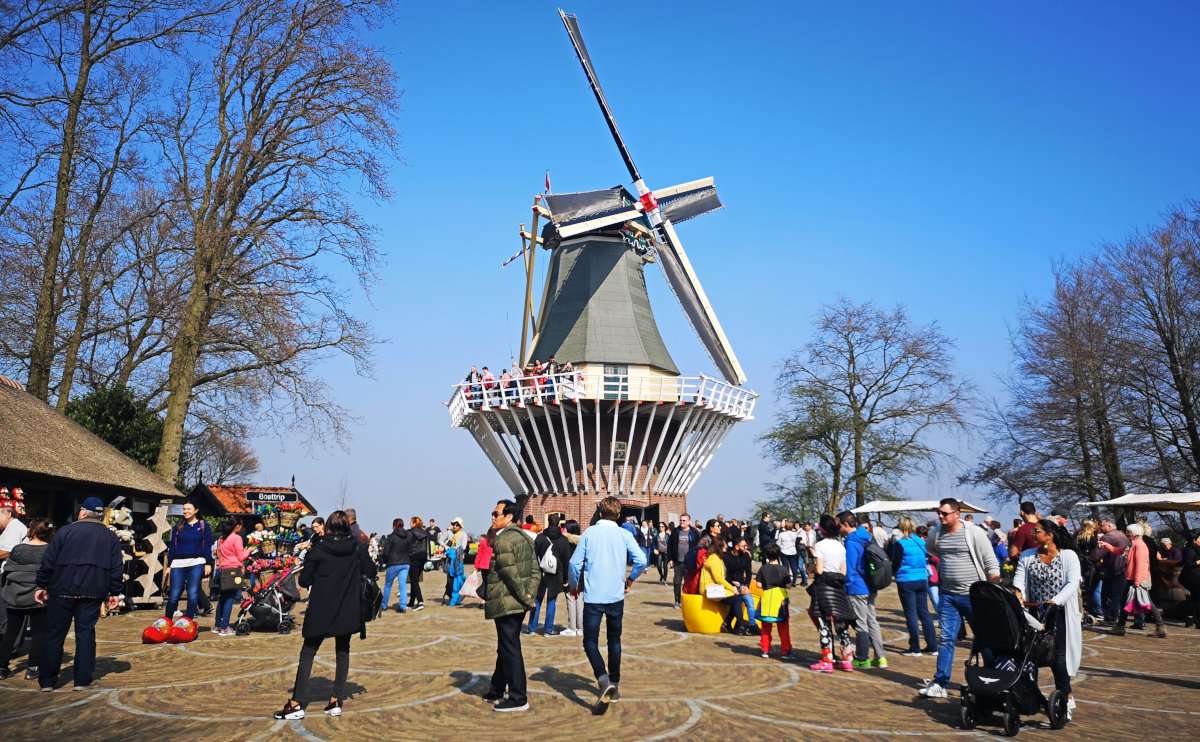 Explore: As well as the garden you can also explore a traditional Dutch windmill, and climb up it for free to see the views over the park. Located right behind the windmill you can also go for a ride on one of the whisper boats all the way around the park, seeing the gardens from a different perspective as well as the fields directly surrounding them.
How to Avoid the Crowds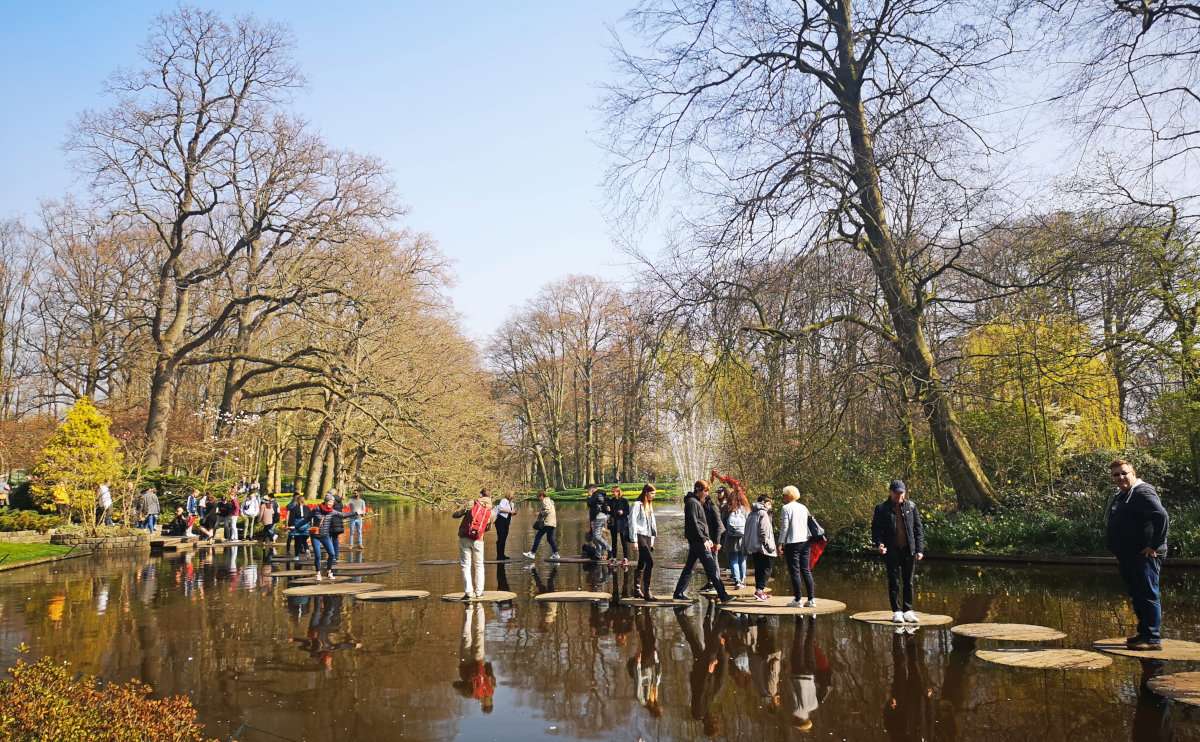 As you can see in the above photo, some parts of Keukenhof get very busy. The generally accepted advice is to try and visit on a weekday and get to Keukenhof as soon as it opens. We visited on a Friday but we didn't actually get there particularly early (we're not early birds) and to be honest, I think some parts of Keukenhof will be busy no matter what.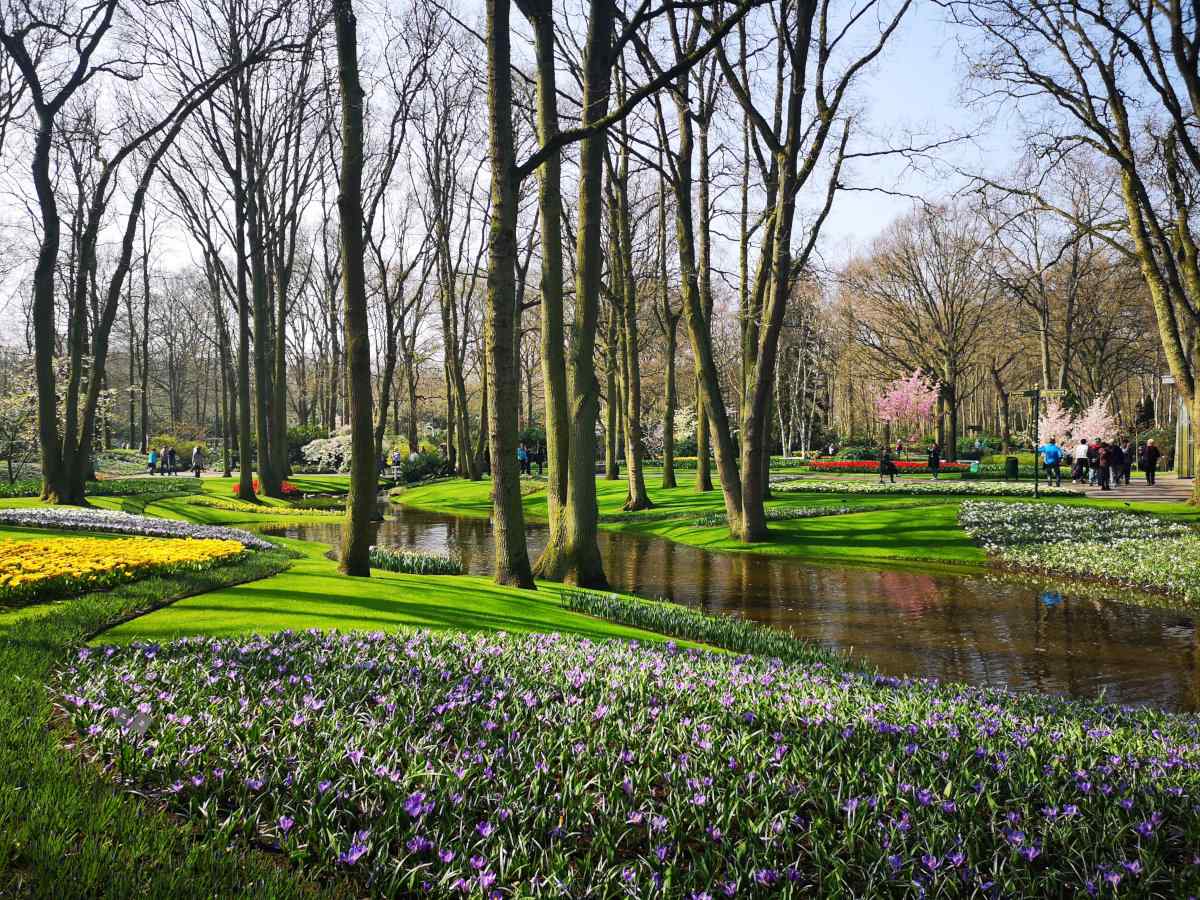 We noticed that the further into the park that you go (further away from the two main entrances) the fewer people you will see. Around the windmill and near the entrances were where we saw the most crowds. If you're worried about getting nice photos (without twenty other people photo-bombing you) it's totally possible to find secluded little spots, just not on the 'lily pad stepping stones'!
Where is Keukenhof?
A lot of people seem to think Keukenhof is right by Amsterdam, but it's actually located in the town of Lisse; which is sort of halfway between Amsterdam and The Hague. It's a bit difficult to get to via public transport (see the getting there section below for more info) but it's easy to get to by car. There are also lots of tulip fields in the area around the gardens, so you can also explore as well, perhaps after you've been to Keukenhof.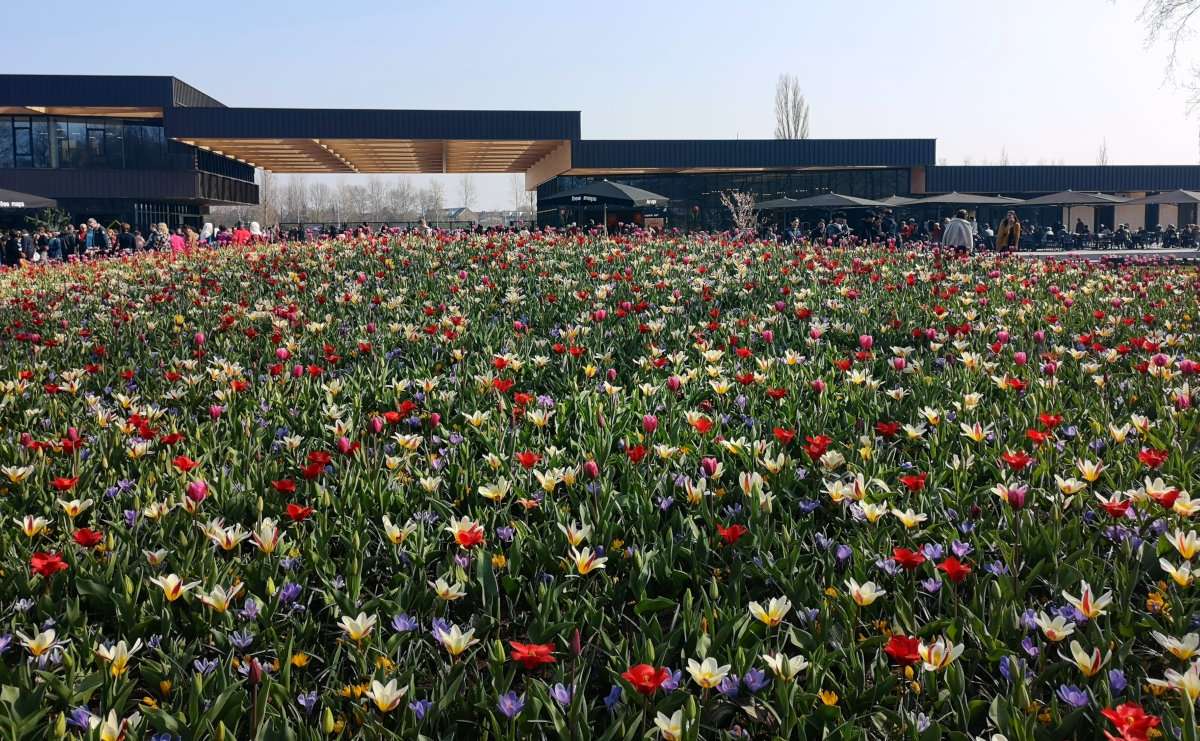 If you want to go to the gardens as early as possible you might like to stay the night in Lisse itself, but you could also visit Keukenhof as a day trip if you are based in Amsterdam. We spent the night at the incredibly cool Inntel Hotel Zaandam just because I really wanted to stay there (read my hotel review here) and it was only about a half hour drive from Keukenhof.
How to Get to Keukenhof
Keukenhof is in a sort of odd location that's not easy to reach by public transport. It's in the town of Lisse which you can only reach by car or bus. By far the easiest way to visit the gardens is by car, there's ample parking and it only costs €6 for the whole day.
If you don't have a car then you can visit either by catching a train and a bus or a bus. There's a direct bus line from Schiphol Airport, and it's easy to get to the airport by train.
If you don't feel confident manoeuvring the Dutch public transport system (no judgement there!) then there are some affordable tours that you can join which depart from the centre of Amsterdam and take you directly to the gardens. You'll then be able to explore by yourself and be transported back to the city later. Check out some of the options below:
Exploring the Tulip Fields around Keukenhof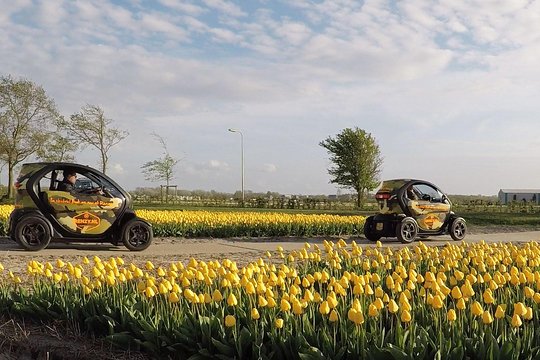 If what you really want to do is frolic among endless fields of colourful tulips, then you want to visit the fields in the area around Keukenhof. You can do this by hiring a bicycle from the Keukenhof carpark, or maybe you'd prefer to use an eco-friendly electric car? Renzy is a company located just around the corner from Keukenhof that provides GPS tours with audio guides to the tulip fields. This is a fun and responsible way to see the tulips without the crowds you find in Keukenhof. For more info check out my review post about a dahlia fields tour I did with Renzy and the details of the tulip tour they offer in spring.
Not quite convinced that you need to visit Keukenhof yet? Maybe these photos will help you decide!
Have you ever been to Keukenhof? Tell me about it in the comments or pin one of these to plan your own magical visit!