Who is this Tassie devil you see before you? Well I'm Kristy and I grew up in Tasmania, Australia which – as I'm sure you know – is where the actual Tasmanian Devil is from. Here's me with one and you can read about how I got this up-close and personal with him here!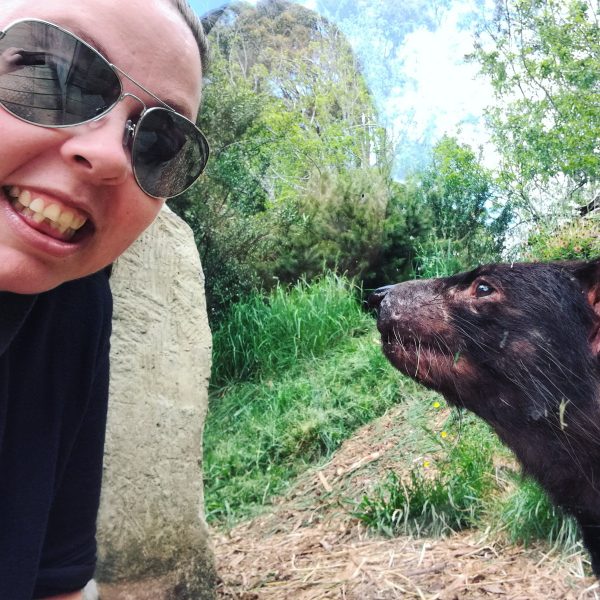 I'm a writer, an ex-English teacher, a dreamer, an animal-lover, a nerd (and a geek) and, of course, a voracious traveller. I grew up reading about amazing destinations and then after gaining a teaching degree I began to combine my job with travel; living and working in Thailand, Western Australia and London; before falling in love with a Dutchman and moving to the Netherlands, where I now live!
You can read more about my decision to become a 'love-pat' in this post.
I began this blog while living in London simply as a way to show my friends and family back home what I was up to, but my loves of travel and writing quickly made it grow to become more; a resource I hope can be useful and inspiring to anyone with similar interests and a desire to learn more about this world.
If you're interested in working together take a look at my work with me page to see the kinds of partnerships I offer.
If you think we might get along then definitely connect with me on Facebook, Twitter, Instagram, or by emailing me at kristy (at) tassiedevilabroad.com.