Welcome to my little bit of the internet.
Tassie Devil Abroad is a blog about the adventures of a girl from small-town Tasmania, but it is also so much more than that. It is a place for devilish travellers to get inspired by amazing destinations, read about the most weird and wacky museums and sights out there, as well as find tips and tricks for travel, expat life, and more.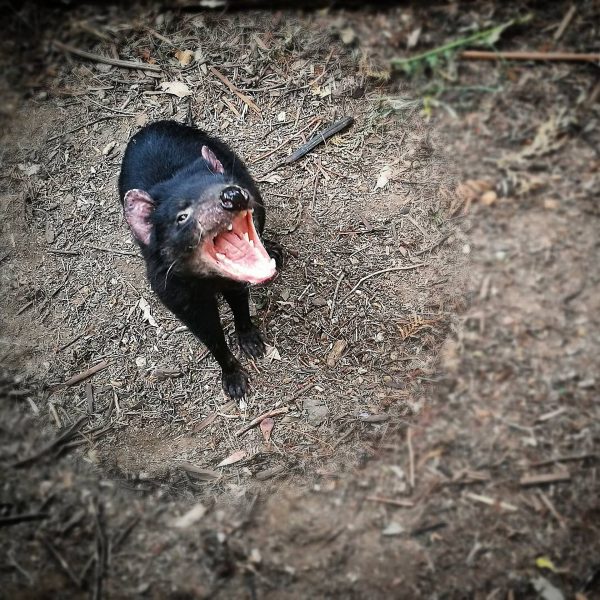 What You'll Find Here
Articles about travelling on a budget and making the most of your travel time even if you have a full-time job, house, and pets.
Inspiration and information on places to visit to curb your appetites for all things geeky, nerdy or fangirly.
Insider tips and itineraries for the places I have the most insight into (having lived, or currently living, there): London, The Netherlands and Tasmania.
Useful information about moving abroad and living as an expat in London and the Netherlands.
Start Here
If you're a fan of the Harry Potter, Game of Thrones, Sherlock, Doctor Who or Alice in Wonderland fandoms then you might want to check out these posts:
How to Have the Perfect Harry Potter Weekend in London
Where in Europe You Should Travel Based on Your Favourite Game of Thrones House
Sherlock Holmes and Doctor Who in London (How to Have the Perfect Geeky Weekend)
What Alice in Wonderland Can Teach You About Travel
For more about London or the Netherlands (or any of the places I've visited) make sure you check out the Destinations tab on the topbar.
If you are thinking of taking the plunge into travel writing, check out the post Five Ways To Get Started Travel Writing and definitely get your hands on a free copy of my e-book "Travel Writing Bootcamp" for seven days' worth of travel writing tips, prompts and inspiration!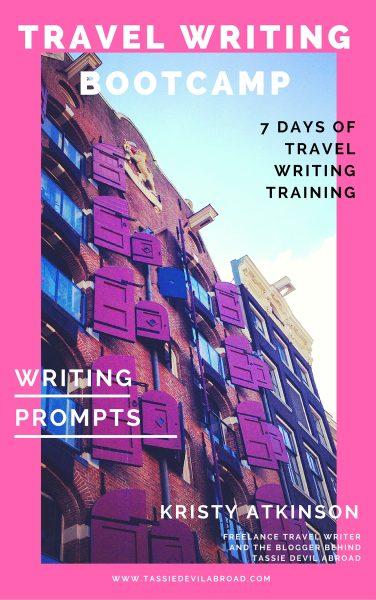 And who am I?
Who is this little Tassie devil you see before you? Well I'm Kristy and I grew up in Tasmania, Australia which (I'm sure you know) is where the actual Tasmanian Devil is from. Here's me with one and you can read about how I got this up-close and personal with him here!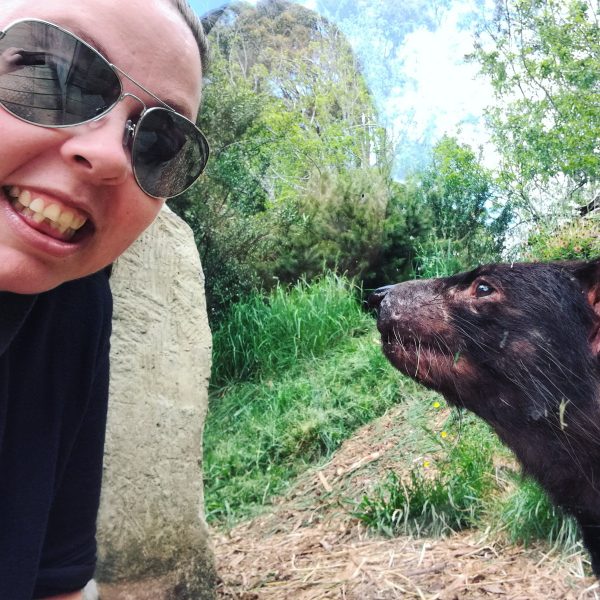 I'm a writer, a teacher, a dreamer, an animal-lover, a nerd (and a geek) and, of course, a voracious traveller. I grew up reading about amazing destinations and then after gaining a teaching degree I began to combine my job with travel, living and working in Thailand, Western Australia and London; before falling in love with a Dutchman and moving to the Netherlands, where I now live!
Read more about my decision to become a 'love-pat' in this post!
I began this blog while living in London simply as a way to show my friends and family back home what I was up to, but my loves of travel and writing quickly made it grow to become more; a resource I hope can be useful and inspiring to anyone with similar interests and a desire to travel more, see more, learn more about this world.
If you think we might get along then definitely connect with me on social media, by emailing me at kristy@tassiedevilabroad.com or using the handy contact form below (how handy!).