Across the river by ferry from Amsterdam's Centraal station is another world; one full of graffiti, ships, sculptures and other exciting sights in what used to be an old shipyard. Welcome to NDSM-Werf, a thriving arts community and one of the coolest creative places to visit in the city of Amsterdam. Here are just five reasons why you should definitely take the (free) ferry over to see it – although there are probably more, you'll need to discover them for yourself!
This post contains affiliate links. This means that if you follow a link and then purchase or book something, I will earn a small commission at no extra charge to you. This helps me with the costs incurred from running this site and means I can keep bringing you travel content like this. You can read more about this on my privacy page. Thanks for your support!
1. The Graffiti Art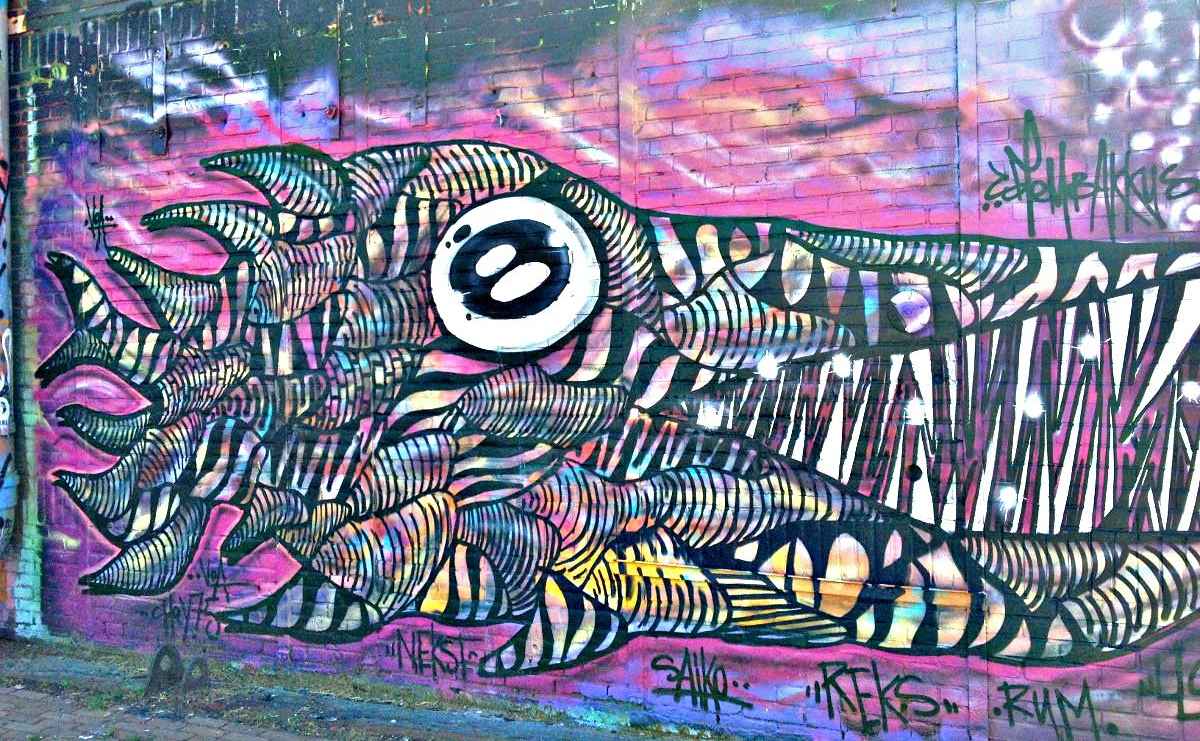 There is graffiti everywhere in this area, but not the ugly name-tag kind, the kind that makes you stop and gasp and then want to get up closer to see all the details and colours. Make sure you wander around the shipyard to see the work of many different artists on the walls, shipping containers and rocks. Be prepared to be amazed!
Since 2020, there has also been an amazing museum here as well: STRAAT the street art museum. Located inside one of the warehouses, here you can see more than 160 different (huge) artworks by more than 150 artists from around the world. I was very impressed by the Australian mural of a Blue Tongued Lizard but there is so much incredible art here that you'll be hard-pressed to choose just one favourite. Get your tickets for STRAAT Museum here, it's one absolute must-do while visiting NDSM-Werf.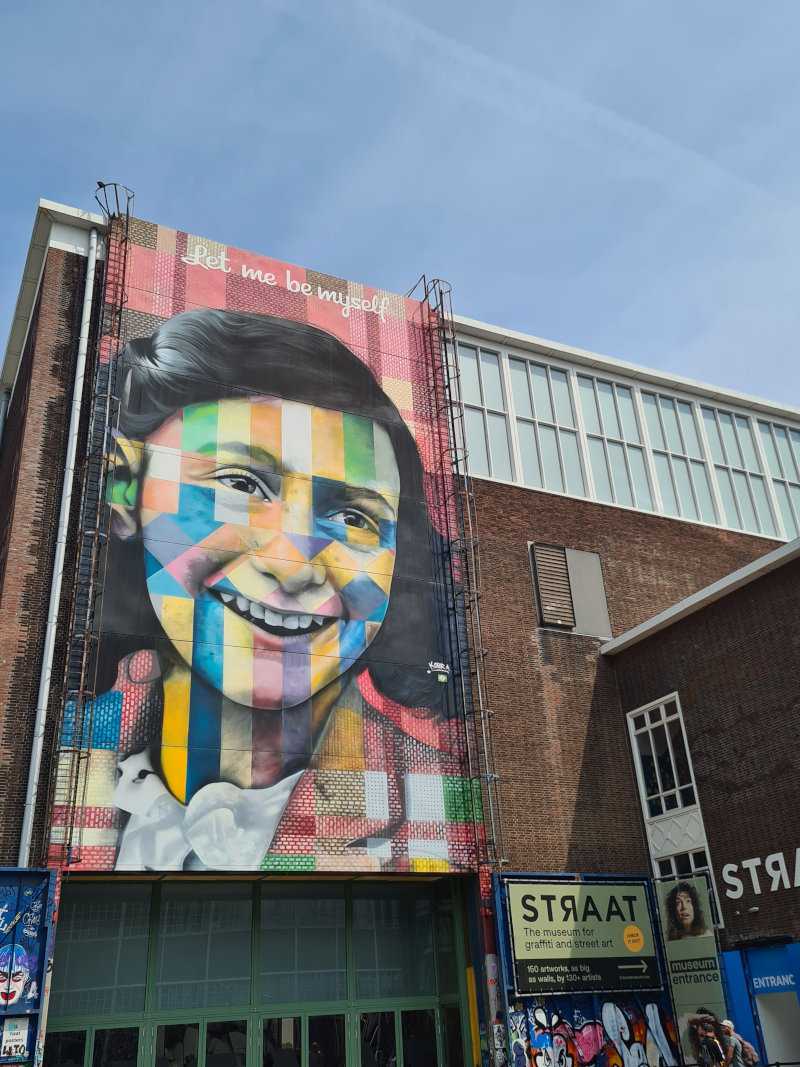 2. The Cool Cafés and Restaurants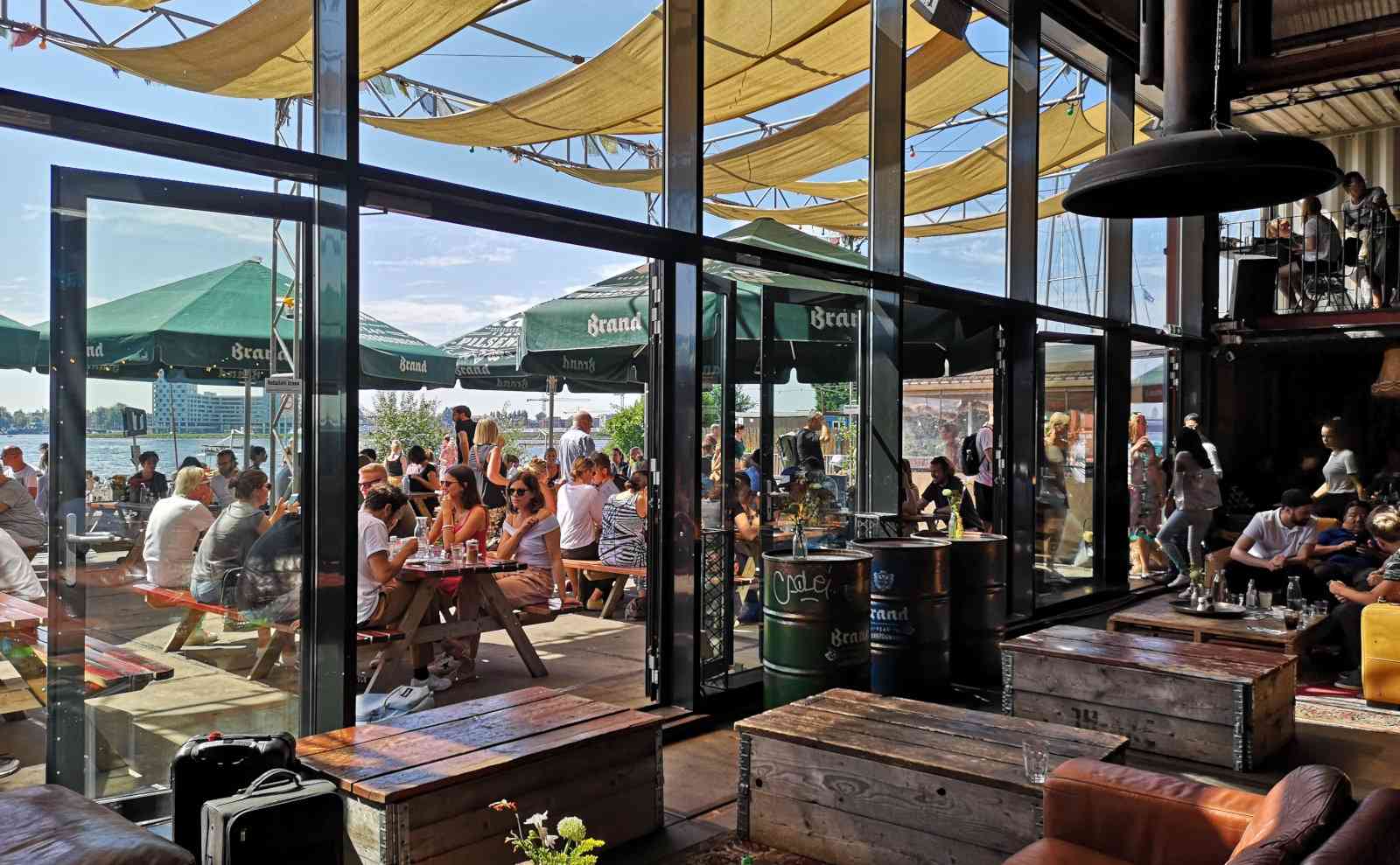 There are multiple excellent places for a meal in NDSM-Werf, although the most famous/popular is probably Pllek! I've written about this place before in my guide to the coolest places to eat in Amsterdam, but basically, it's a very hip restaurant located inside old shipping containers, with a little beach to enjoy in summer. At night Pllek also becomes a cool nightclub and there are often other interesting events like yoga. Check out the website here.
Other cool options to eat in NDSM-Werf include Noorderlicht Cafe, Cannibale Royale du Noord (for the carnivores), and the cafe at STRAAT. Noorderlicht (which is Dutch for northern light) is a very groovy cafe that looks like it is nearly all constructed from recycled materials. The building itself looks like a giant greenhouse and there are cool space-ship-themed play areas for kids as well as lots of indoor and outdoor seating, a bar and a mini-amphitheatre where they regularly have live music. Look at the website for more information and to see which artists will be performing and when.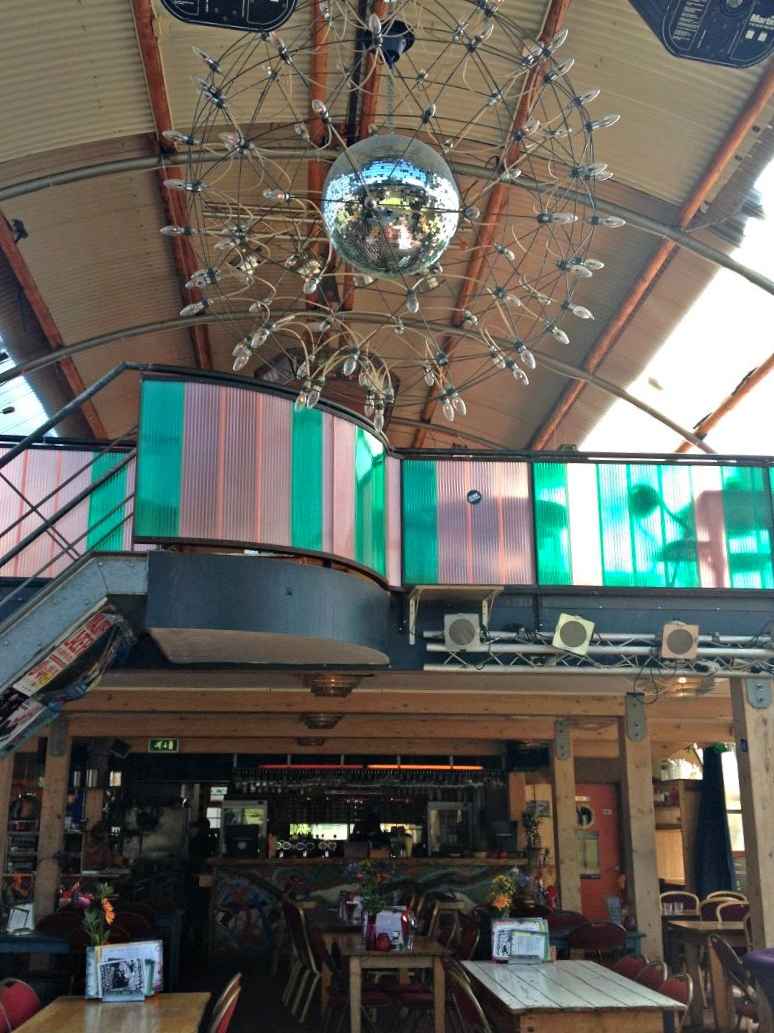 3. The Warehouse Art City of NDSM-Loods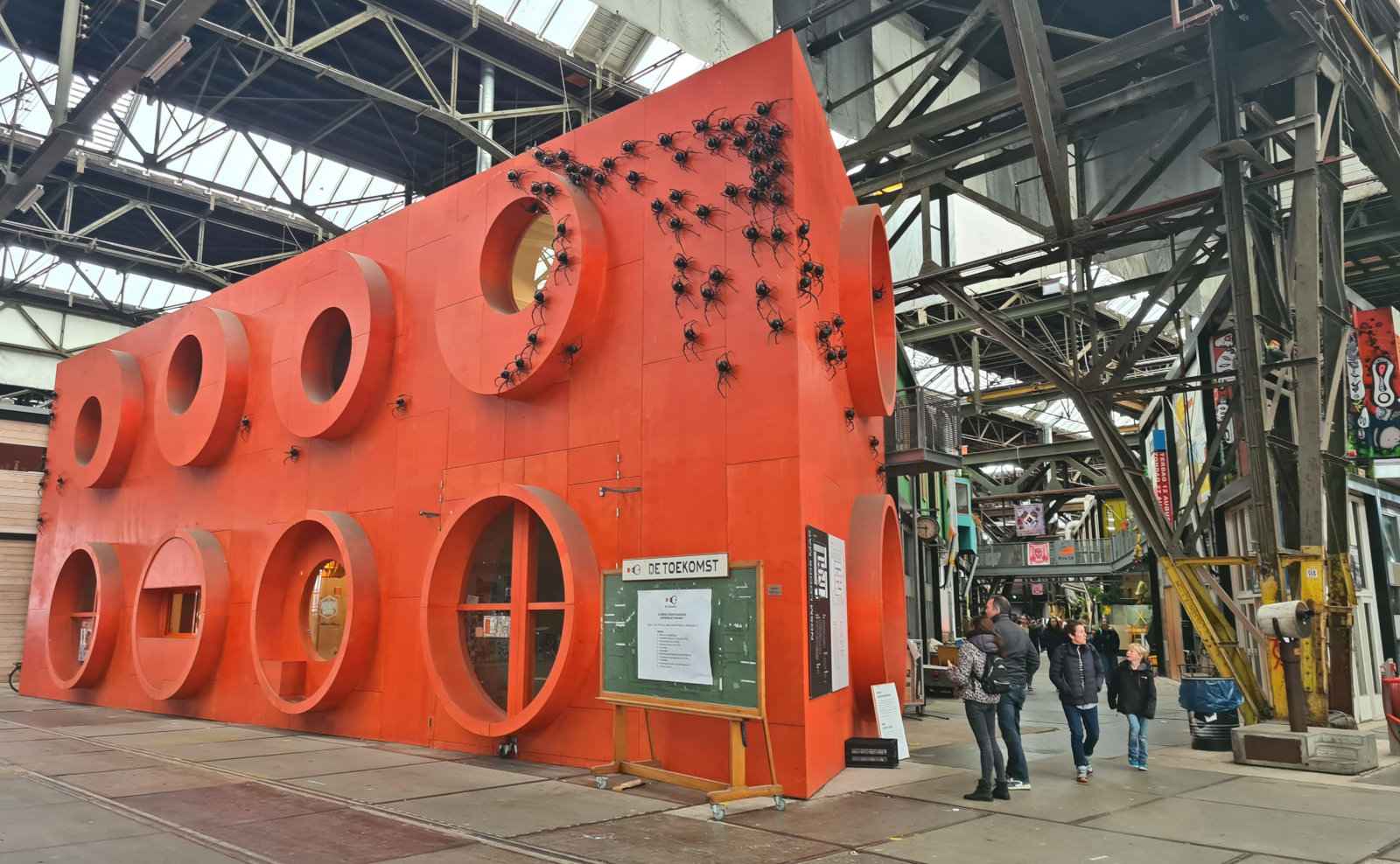 There are two main warehouse buildings still located at NDSM-Werf, where ships were constructed. One of these now houses the STRAAT Museum and the other is home to NDSM-Loods. Inside this warehouse are over a hundred studios, theatres and start-up businesses, all within their own little buildings inside the big one. This is also worth a wander around, to look at the cool 'inside' rooms stacked like children's building blocks as well as seeing what sorts of things might be on offer, such as art, theatre, unique items and events.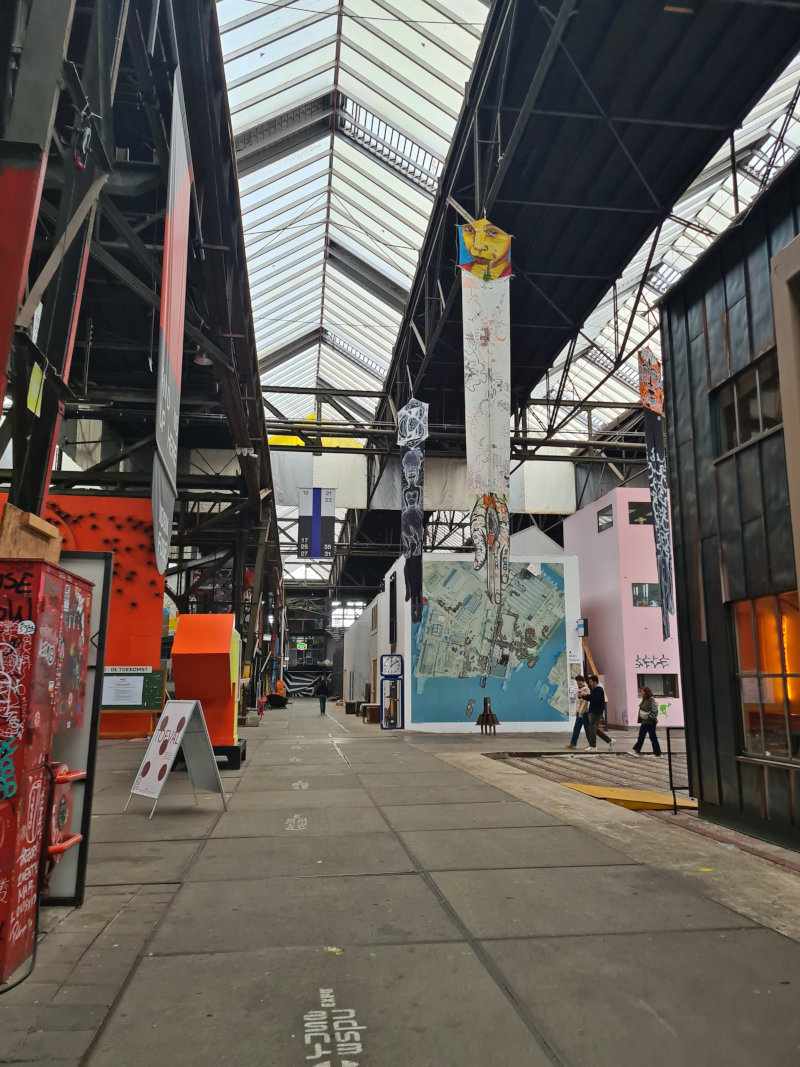 4. The Ships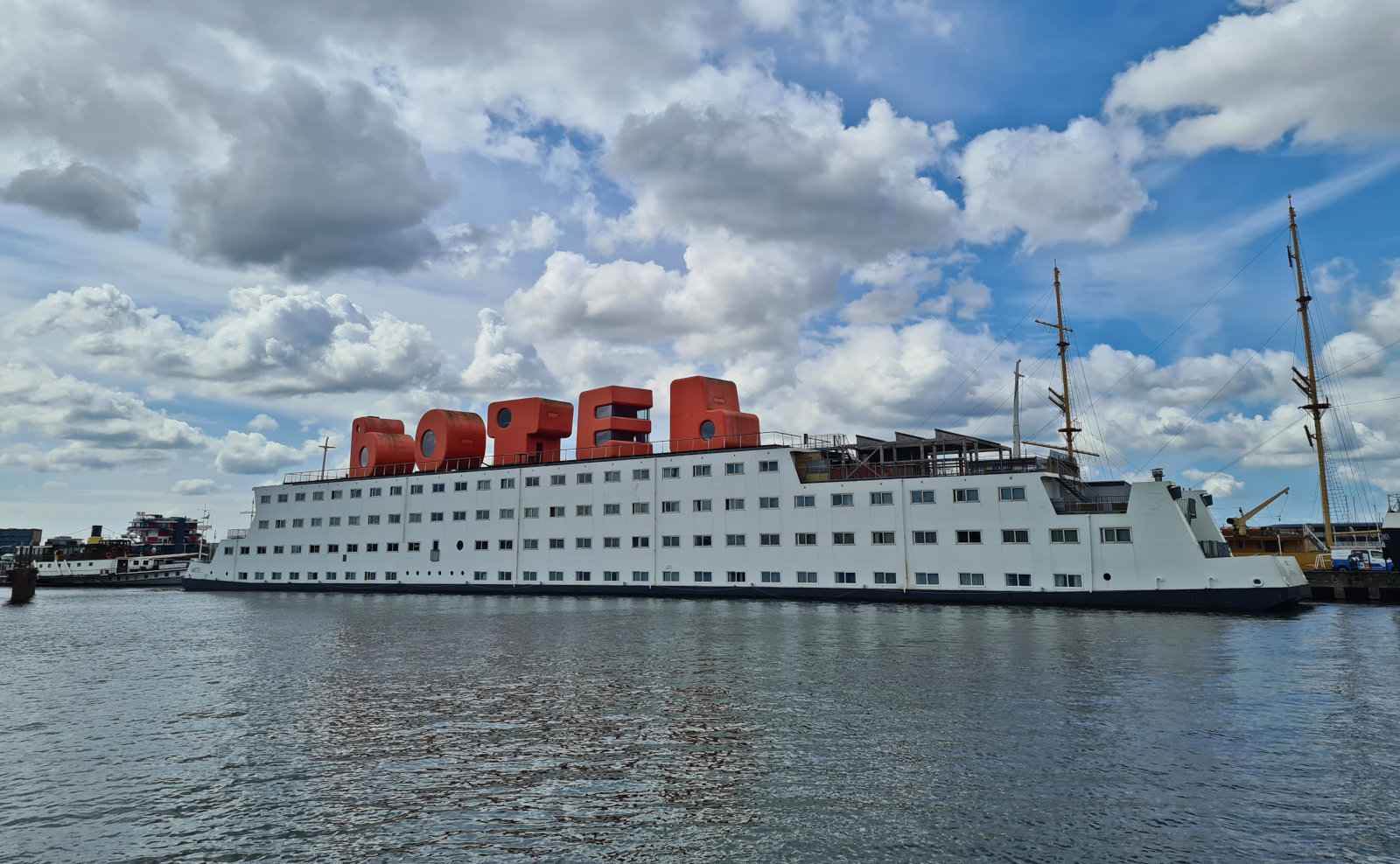 While it may no longer be a shipyard this area is still a wharf and it holds lots of fascinating ships that are definitely worth a visit on a nice day. Listen to the gentle clinking of chains as you walk past an old paddle steamer, a boat lighthouse and even an old military landing boat. There is even a boat motel (the Botel), a boat that is also a pancake restaurant and the Veronica; an ex-radio ship that can now be hired for parties, as a filming location or debates. If you feel like cruising through Amsterdam and eating as many pancakes as you can then have a look at the Pannenkoekenboot website.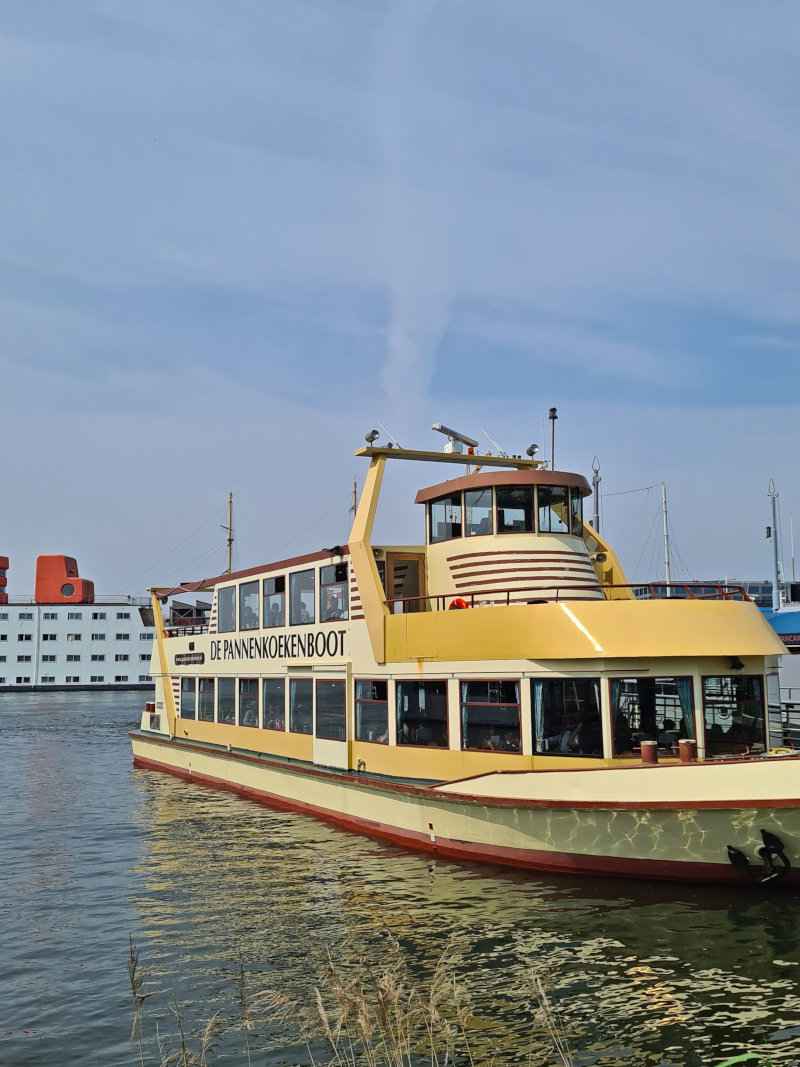 5. The Events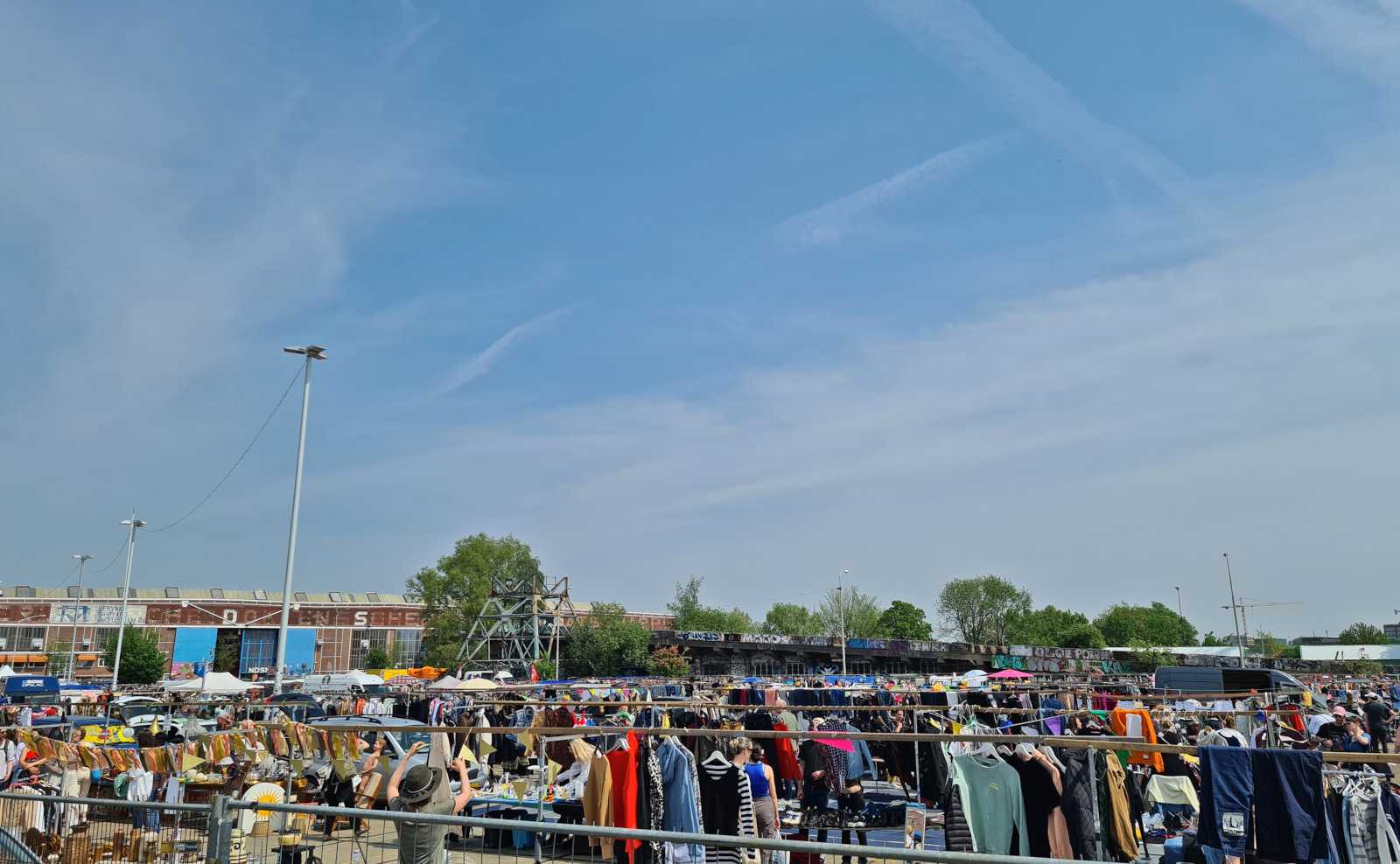 Aside from all the permanent things to see and do (and eat and drink) NDSM-Werf is often the site of exciting events as there's quite a lot of open space. The IJ-Hallen Flea Market is one of the most popular, and apparently the largest flea market in Europe! It's held once a month over a weekend and is a must-see if you like thrifting (and happen to be in Amsterdam during the weekend it's on).
NDSM-Werf regularly hosts dance music events and festivals, you can keep an eye on what's coming up here. Treehouse is another set of studios where you can take part in workshops or events as well as attend open-mic nights, markets, exhibitions, parties and more. Check out their website for more info.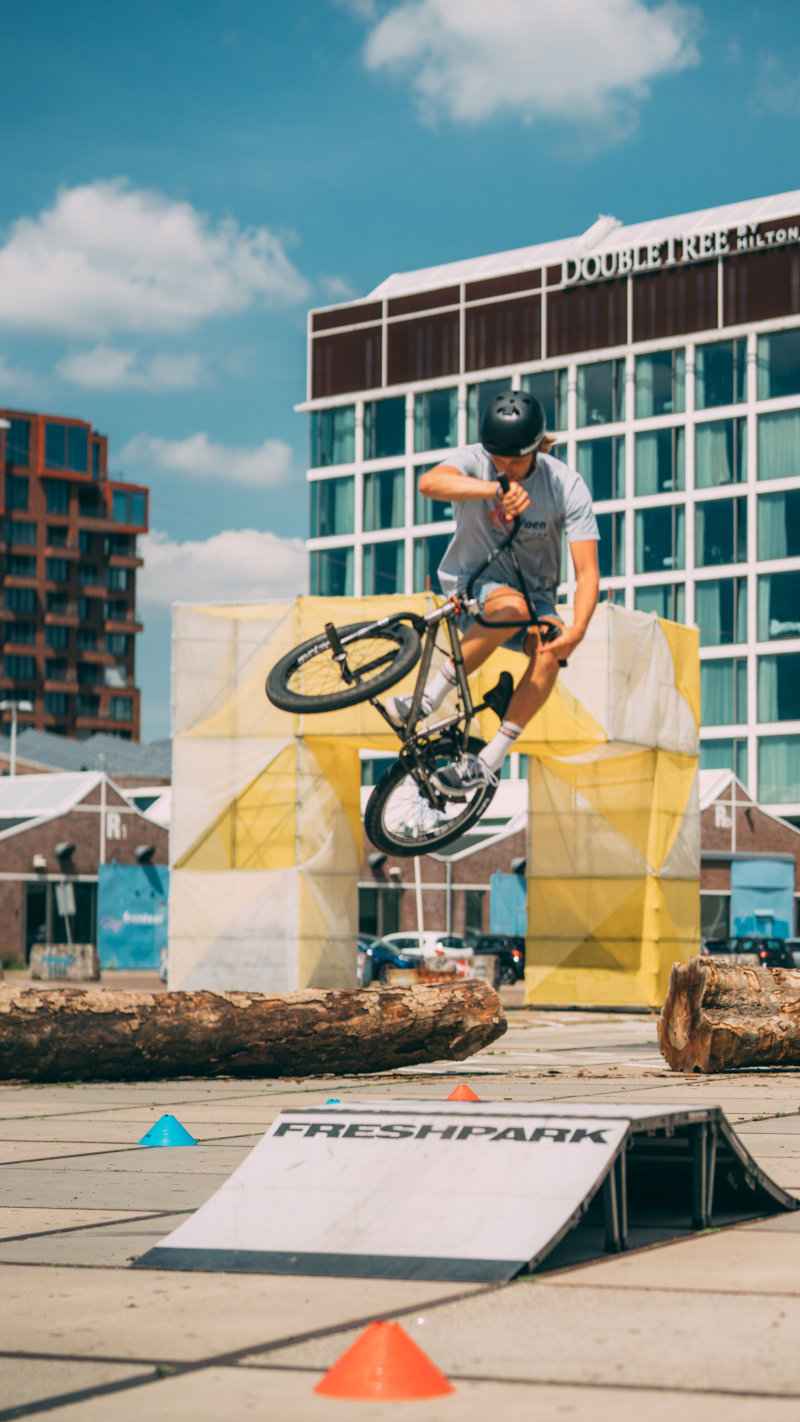 Pin Me!
Have you ever been to NDSM-Werf? What was your favourite part? Let me know in the comments! For more info on this hip part of Amsterdam read my ultimate guide on exploring (and staying in) NDSM-Werf here.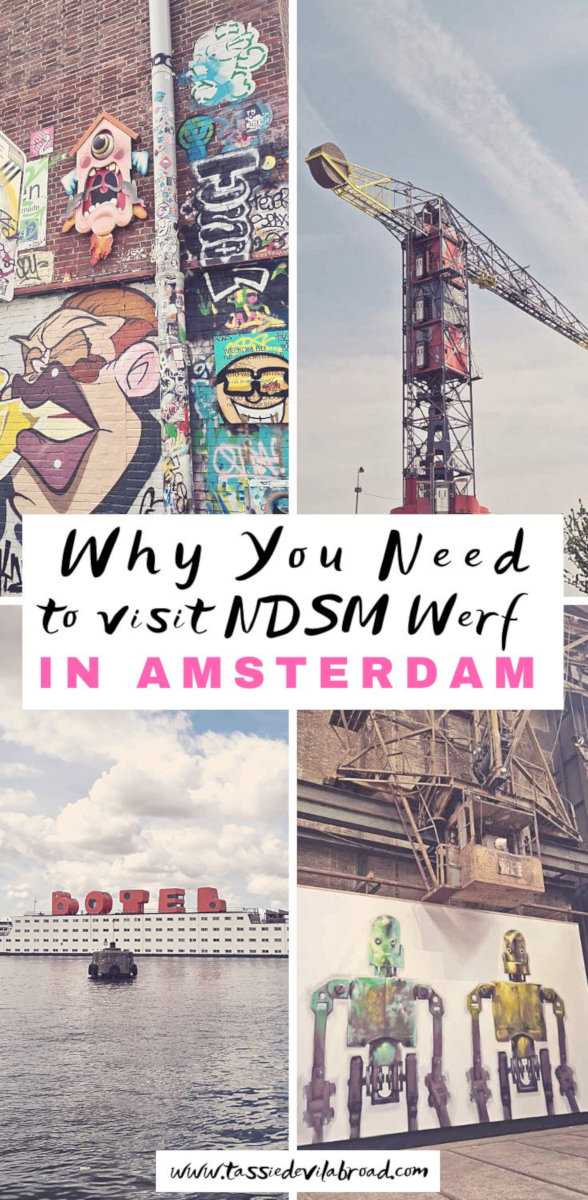 All information is true and correct at the time of publishing but I cannot be held responsible for changes in opening times and prices or businesses closing in the meantime. I always endeavour to keep my posts up to date but also encourage you to double-check the official website of an attraction for information on when it is open, how much it costs etc.