It's certainly no secret that I luuuurve London! I've written lots of posts about my favourite parts of this great city, and I have more content coming up as well. If you are planning to visit or move to London, or if you're just missing London, then there are always numerous great films and television series set in this fascinating city that you can watch. I've created this list to show you my personal favourite depictions of this city on the screen; many of these films and series you might already know of, or have seen, but hopefully some of them will be new enough to get you excited for seeing London again, or will just bring back some nostalgia!
Modern London Films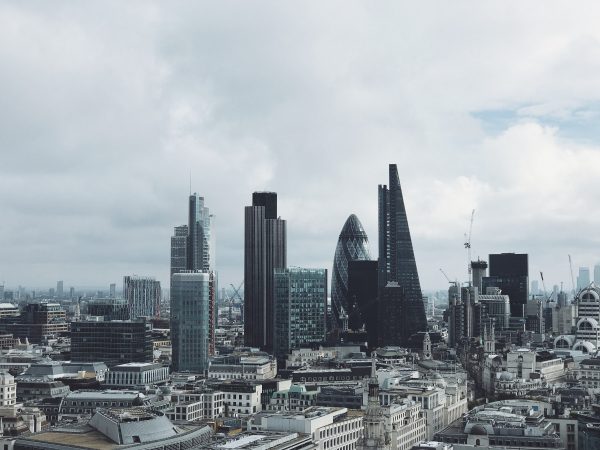 Under this section I have grouped the films that take place in the modern period (90s onwards), which are great for seeing the famous modern architecture and life in the city. I'm going for films that show a good deal of the setting within the story.
Wimbledon
When I was planning my move to London back in 2012 (omg!) I organised where I was going to live before I got to the country through an agency (you can find out more about that here). The first place that came up available was a share-house in South Wimbledon and I was ecstatic! I knew where Wimbledon was! I was going to be near the tennis! Now South Wimbledon is actually not the main part of Wimbledon and my nearest tube station was Colliers Wood, but my address was South Wimbledon and that made me feel posh. I could actually walk from my place to the main 'drag' of Wimbledon and it was great. I re-watched the film "Wimbledon" (I'd seen it when it first came out) before my move to get excited about living in that area of London. This story is great, especially if you like tennis. Parts of the story also take place in Brighton, but there's lots of cool shots in London including Hyde Park and the London Eye, and this is a very enjoyable romantic comedy about a British man and an American girl (who both play tennis, obviously).
Love, Actually
No list of London movies could really be complete without including "Love, Actually". Although parts of the story also take place in France and America, the main action is all centred around people living in London, and there are lots of fantastic shots of the city, as well as scenes taking place in recognisable locations. I always watch this movie around Christmas time because that's when the story takes place, but it can really be enjoyed whenever; although you will probably wish you were in London at Christmas when you see how pretty the decorations are that go up all over the city!
Bridget Jones' Diary
Another film that can't be left off any London list is "Bridget Jones's Diary". There are lots of familiar places in this film, many of them around the Borough Market/Southbank area, and it's a clever and funny 'modern' version of Pride and Prejudice.
Harry Potter
While the main action of the Harry Potter stories mostly takes place in Scotland at Hogwarts, there are still notable trips taken to and from London in all the books and films. Parts of "Harry Potter and the Philosopher's Stone" were filmed at London Zoo and, of course, King's Cross/St. Pancras Station. Leadenhall Market and Borough Market have both been used as locations for the Leaky Cauldron and Diagon Alley, and the 'flying on thestrals to the ministry' scene from "Harry Potter and the Order of the Phoenix" features lots of great shots of famous London landmarks! For more about visiting Harry Potter locations in London have a look at my post: How to Have the Perfect Harry Potter Weekend in London.
Notting Hill
Obviously from the title you know there are going to be lots of shots of Notting Hill in this film. The location plays a big role in the movie and I love the scenes of the Portobello Road markets. Another great filming spot includes Hampstead Heath, where Anna's character is filming a Henry James period film. You've probably already seen "Notting Hill" since it came out in 99, but it's still a fun film to watch especially if you like looking at the pretty neighbourhood!
About Time
Some of this romantic film takes place in Cornwell, but a lot of it is also located in London, especially around the Maida Vale area. There are lots of charming scenes taking place at tube stations as well, and of course, the pivotal 'meet-cute' at Dans Le Noir in Clerkenwell. "About Time" is sweet and sad and funny in places, but definitely worth a watch if only to see Domhnall Gleeson looking much more awkward than he does in his Harry Potter and Star Wars roles!
Skyfall
A lot of the James Bond films have small scenes in London, but "Skyfall" has quite a lot and some really great ones too. There's the meeting with Q at the National Gallery and that great chase through the underground tunnels. I remember watching this a bit before moving to London and seeing a scene of M getting out of a car in the POURING rain and thinking, "welp, I've got that weather to look forward to." Although it really doesn't rain as much in London as you think! Skyfall is one of my favourite Bond movies, so it's definitely worth a watch.
Modern London Television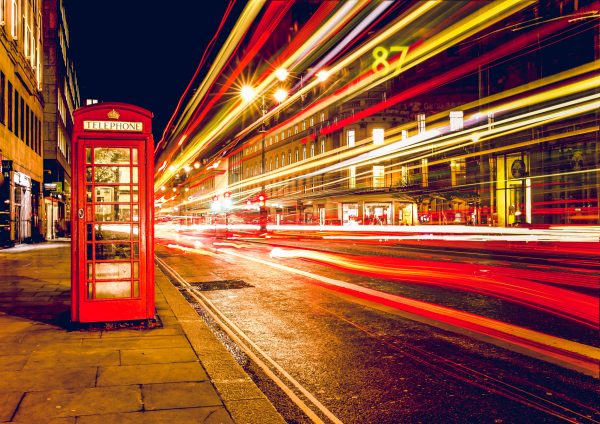 Similarly to the modern films, these are the television shows set in today's London, where the action takes place in those well-known streets and under the gaze of the famous landmarks!
Sherlock
If you haven't seen the BBC's modern adaption of Sherlock Holmes then you're missing out. Not only is the cast and writing fantastic, but the location shots are also always amazing. I've included a clip of the iconic Sherlock opening credits, because it really shows how the city of London is a huge part of the show itself. If you want to find out more about visiting lots of cool Sherlock Holmes themed places in London make sure you also check out my guide Sherlock Holmes and Doctor Who in London (How to Have the Perfect Geeky Weekend).
Luther
I've only recently discovered "Luther", which is weird because it started at the same time as Sherlock. There are quite a few similarities between the two series (brilliant detectives, murder, exciting London setting, awesome opening credits) but they still feel very different. Luther seems a bit more gritty to me, and Idris Elba is fantastic as Detective John Luther. It's set more in the East of London, but there's also lots of great shots of the city, even some of Luther standing on top of buildings looking out similarly to Sherlock. Definitely worth a watch if you enjoy crime dramas.
Misfits
I've included this kind of weird show as well, although it might not be everyone's cup of tea. The action doesn't take place in the familiar central London setting, but around a housing estate neighbourhood and focuses on the lives of a group of teens doing community service who gain supernatural powers. I really enjoyed "Misfits" because, apart from the supernatural elements, it sort of shows a more realistic side to living in London. Seeing Iwan Rheon pre-Game of Thrones fame (and Robert Sheehan before the Umbrella Academy) is also pretty cool. It's a dark comedy featuring a lot of profanity and violence though, so be warned!
Historic London Films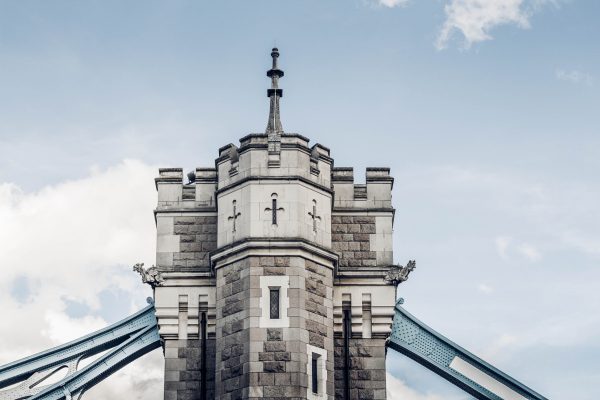 A lot of great films have been made about, and set in London. I love being able to see how the city would have/might have looked before modernisation in some of these movies, thanks to CGI.
Sherlock Holmes
The Robert Downey Jr. and Jude Law film version of "Sherlock Holmes" is worth a watch for the acting alone, but it also feels so quintessentially London in the 1890 setting. As Sherlock travels through the city on his investigations you can see all the bustling life as it would have been back then; and of course there's some great scenes in the Houses of Parliament, River Thames and on Tower Bridge. I also talk about this version in my Sherlock and Doctor Who in London guide!
Shakespeare in Love
Another film I loved for the historical setting (and because I'm a big Shakespeare fan!) is this tale of the bard. "Shakespeare in Love" is a very fictionalised story about William Shakespeare, but it still has great scenes along the South Bank of the Thames, the Globe theatre and other street scenes showing how London in 1593 would have looked. The cast is fantastic and the many titbits of how Shakespeare might have been inspired for some of his writing is also very enjoyable. If you are interested in exploring London in the footsteps of Shakespeare and other famous London writers make sure you check out my post How to Have the Perfect Literary Weekend in London also!
Dorian Gray
This film version of The Picture of Dorian Gray by Oscar Wilde stars Ben Barnes and Colin Firth and features stunning scenes of London during the Victorian era. A great look at how rich Victorians indulged in pleasures, "Dorian Gray" is part supernatural thriller but definitely worth a watch if you enjoy lavish Victorian-era parties, as well as seeing the more seedy side of London and the aristocracy.
Oliver Twist
Another well-known classic London film is the adaptation of Charles Dickens' "Oliver Twist". While this story has been translated to the screen quite a few times, Roman Polanski's 2005 version is a good way to see what life was like for impoverished orphaned children in London during the 1830s.
The Man Who Invented Christmas
Now I have to admit that I haven't seen this one yet, but I am looking forward to it a lot! Focusing on the man who wrote Oliver Twist, this film looks at how Dickens deals with writer's block while he is trying to finish A Christmas Carol. "The Man Who Invented Christmas" stars Dan Stevens and Christopher Plummer (as well as other great names) and touches on Dickens' own background which I had learned about while visiting the Charles Dickens Museum in London myself. It looks like a great story and a good way to have a look at the London of Dickens' time that served as part of his inspiration. If you are a fan of Dickens you might also like to read about the Dickens Festival which takes place here in the Netherlands in Deventer every year! We even saw actors playing Ebeneezer Scrooge and the ghosts of Christmas on our visit.
Historic London Television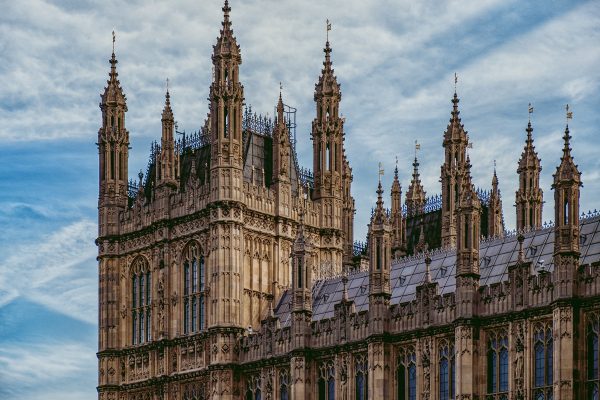 There are also some great television shows which take place in London's past, which are a great way to both see the city as it was as well as find out what life was like for Londoners at certain points in time.
The Crown
This Netflix original looks at the reign of Queen Elizabeth II in a way that really makes you admire the young woman dealing with the requirements of becoming England's monarch. Claire Foy and Matt Smith are fantastic as Elizabeth II and Prince Philip in the first two seasons (while the following seasons casting has also been excellent), and the show really feels like it gives you insight into the personal lives of the royal family, with the backdrop of political struggles in England and further abroad. While it (obviously) centres a lot around the royal residences there are still great scenes showing London during certain points of Elizabeth's early reign. "The Crown" is definitely worth a watch if you are interested in both the royal family and the history of England during the last 70 years, and it will apparently continue up until modern times.
Call the Midwife
I haven't watched too much of this series, but it gets a lot of rave reviews. "Call the Midwife" is about life in the poor East End of London during the 50s and 60s, as told through the eyes of young midwives as they deal with pregnancy and childbirth as well as other issues that faced Londoners in the post-war years and beyond. From what I've seen it's another great way to see both what London looked like in the past, as well as learn about the people and their lives in what is now a very different area.
Mr Selfridge
Another series I've only recently begun, is "Mr. Selfridge", which tells the story of Harry Gordon Selfridge who established Selfridge & Co. in London's Oxford Street in 1908. While Selfridges and Oxford Street are now known as very popular shopping locations, it wasn't the case at the beginning! This series shows how Harry works to make his store one of the biggest and finest department stores in the world, often by bringing in guests such as Sir Arthur Conan Doyle (Sherlock Holmes author). Another great look at the life of London and Londoners from a different time period!
Other London Screen Appearances
Doctor Who
I didn't put this under modern or historical, since Doctor Who jumps from both eras all the time! Of course, while a lot of the action takes place on other planets, and other parts of the UK (especially Wales) the Doctor does also spend a lot of time in London. The first episode of the re-booted series shows lots of recognisable locations like Trafalgar Square and the London Eye, and there are many instances where you can enjoy watching Daleks or Cybermen running around the city, or the Doctor riding a motorbike up the outside of the Shard. If you haven't seen "Doctor Who" and you enjoy science fiction (and seeing London) then it's definitely time you started watching! And of course, don't forget my guide on Doctor Who sights and experiences (as well as Sherlock Holmes) in London.
Phew, that was a big list! Do you agree with my list of great things to watch set in London? Let me know in the comments if you think I've forgotten an essential film or series and don't forget to pin one of these for your own viewing pleasure at a later date!