London is one of the best destinations to visit if you are a fan of Harry Potter. Whether it's visiting filming locations from the movies or seeing spots that inspired J.K Rowling, or exploring the Warner Bros. Studio Tour for everything Potter; London is the place to go. Even if you only have a short time in the city it is possible to pack lots of awesome Harry Potter themed activities into your trip and I am here to show you how to do just that! Read on to find out how to have an absolutely magical time exploring all the best sites related to the Harry Potter-verse, as well as related magical places and activities. You ready?
This post contains affiliate links. This means that if you follow a link and then purchase or book something, I will earn a small commission at no extra charge to you. This helps me with the costs incurred from running this site and means I can keep bringing you travel content like this. You can read more about this on my privacy page. Thanks for your support!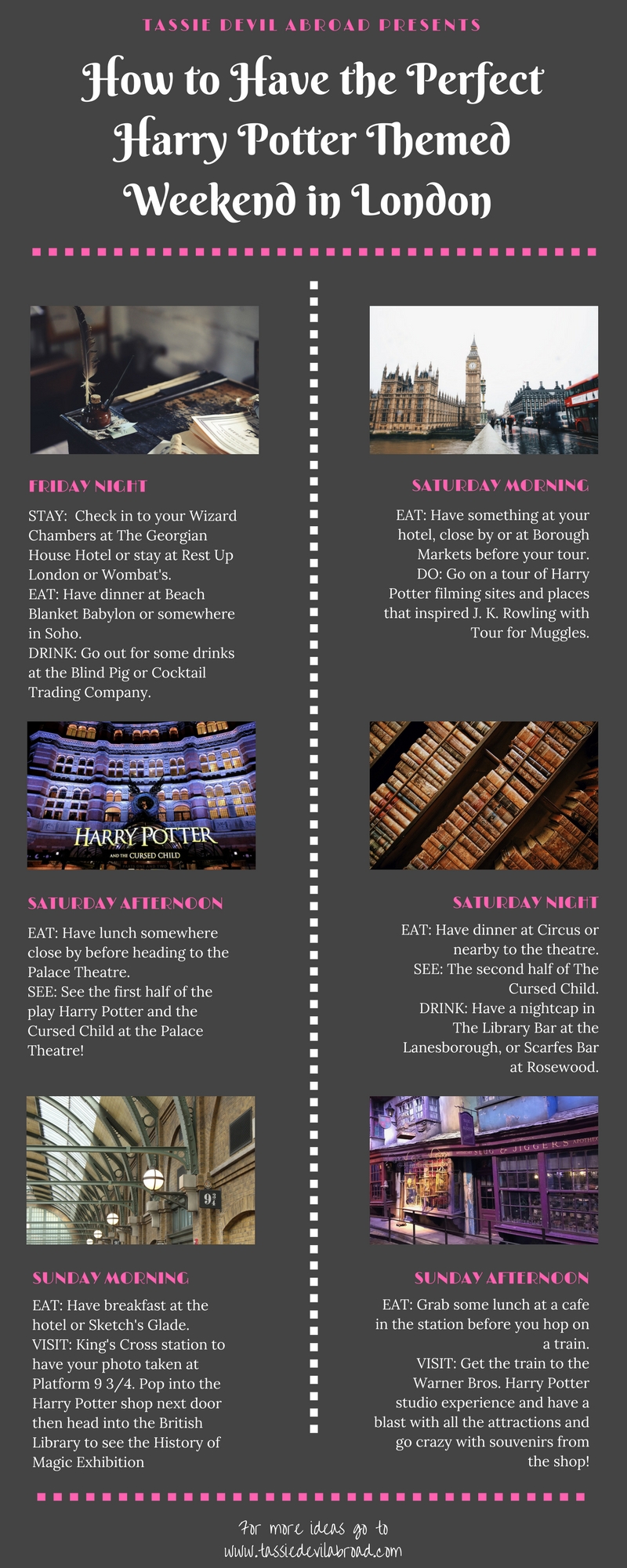 Friday Night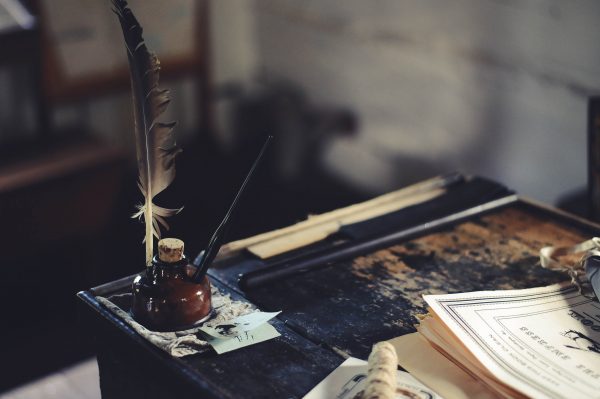 STAY: Arrive at your accommodation to begin the fun! The Georgian House Hotel is the perfect place to stay if you want to feel like you are living in the wizarding world. With a "Wizard Chamber" and an "Enchanted Chamber" they have created a truly enchanting style of accommodation using decorations and details that will make you believe in magic. The rooms are even entered through concealed bookcase dooes! They are rather pricey though, so if your budget doesn't quite stretch that far you could stay at the Rest Up Hostel instead. The decor at this hostel is seriously cool, and kind of reminds me of the Hogwarts common rooms in the Harry Potter movies. Think brick walls, old-fashioned leather armchairs and Union Jacks all over the place. One of their dorm rooms even has green brick walls which give me serious Slytherin vibes! Alternatively, Wombat's new London location has a really cool bar in what looks a bit like an underground dungeon and some of the dorms have beds in little nooks that have a very "cupboard-under-the-stairs" feeling. If you're looking for something a bit more mid-range there are plenty of other options to get you feeling as cosy as a Gryffindor in a four-poster in no time! Look here for more options.
EAT: Have dinner tonight at Beach Blanket Babylon or somewhere in Soho. Beach Blanket Babylon is a restaurant in Notting Hill (and Shoreditch) that is one of the most Instagrammed restaurants in London and it's easy to see why. The decor is unreal, and looks a bit like something you would see in Professor Trelawney's attic Divination classroom! Or there's a 'secret' dungeon restaurant as well if you're more into Snape's classroom vibes. The menu is reasonably priced but not extensive so if you'd prefer something simpler then you could also wander the trendy district of Soho which is packed with affordable and hip eateries. Try Honest Burgers if you really just want to chow down on something meaty and delicious like Ron would! They also have locations throughout the city if you feel like visiting a different one or perhaps grabbing breakfast or brunch on one of your other days.
DRINK: Go out for drinks at The Cocktail Trading Company and/or The Blind Pig. The Cocktail Trading Company is also located in Soho (nice and easy to get to if you had dinner there too) and serves up delicious drinks in a very quirky atmosphere. Some of their cocktails really look (and taste) magical and their logo is an owl! Try the Blue Moon which comes in a mini hot-air balloon with fairy floss on top or the Coquetier which comes with a golden egg just like the clue from the Triwizard Tournament! Afterwards, you might like to visit The Blind Pig (also in Soho) above the Social Eating House (you might even want to have dinner here first) for one of their "Long and Short Great British Tails" drinks. These quirky cocktails are based on famous British books and even have a Butterbeer inspired one from Harry Potter! There are also other cute and delicious drinks inspired by "Alice in Wonderland", "James and the Giant Peach", "Winnie the Pooh" and "The Lion, the Witch and the Wardrobe".
Saturday Morning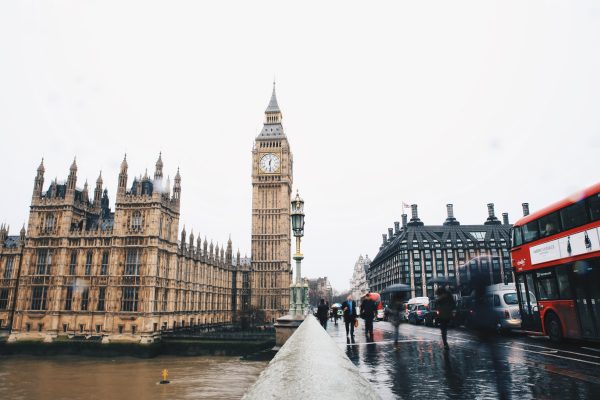 Eat: Grab something quick at your hotel or nearby as today will be busy!
Visit/See: Go on a tour of filming locations in London with Tour for Muggles. This starts near London Bridge tube station which is very close to Borough Market, so if you got up early enough you could grab breakfast at the markets before your tour. The tour will take you around parts of London that featured in the films as well as places that inspired J. K. Rowling. You will need your own oyster card (for the tube) to get around. The Tour for Muggles is one of the most popular tours of its kind in London, and is also a great way to see some of the city sights as you go!
Saturday Afternoon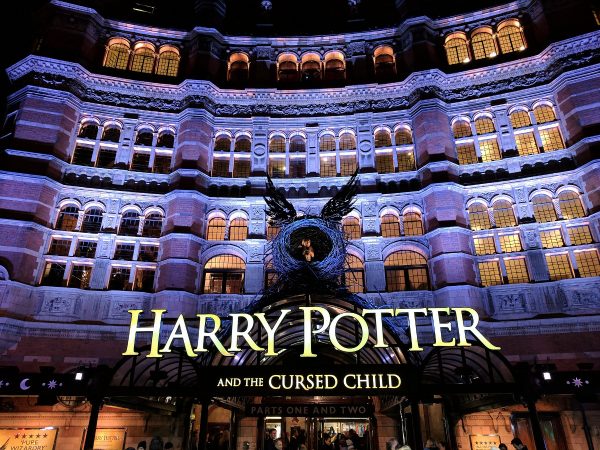 Eat: Your tour finishes near to Leicester Square which is very close to the Palace Theater (where you'll be going next). You can grab something for lunch somewhere nearby before heading to the theatre.
Visit/See: Go and see Part One of Harry Potter and the Cursed Child at 2pm! Because it's such a long play it's broken into two parts of about 2 and a 1/2 hours each – with an interval in each part. If you see the Saturday showing you can see the first part at 2pm and the second part at 7.30pm with about two hours in between to have dinner.
Saturday Night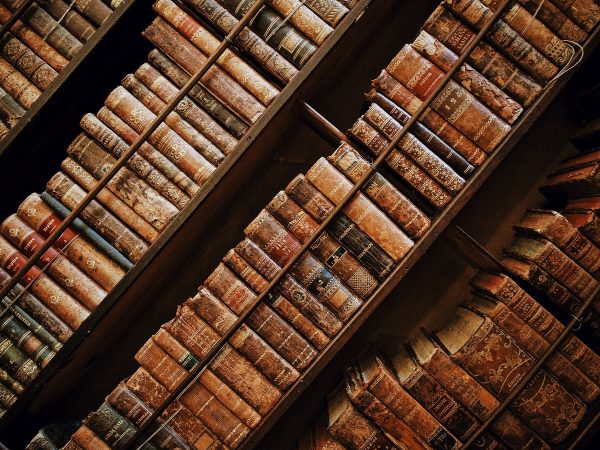 Eat: In between the two parts of the Cursed Child you might like to have dinner at Circus Restaurant. They have special pre-theatre seatings for three-course meals from 4.30pm on Saturdays. Circus isn't really Harry Potter themed but, like it's name suggests, it does feature spectacular performances – from fire-breathers to acrobats – which would definitely be a magical addition to your evening!
Visit/See: At 7.30pm you will be heading back in to see the second half of The Cursed Child!
Drink: After the show you might feel the need to relax with a drink in a quiet place to think over everything you have seen today. Scarfes Bar at the Rosewood London is the type of place Hermione would love, with bookshelves filled with leather-bound volumes, a roaring fire, comfy couches and of course, great drinks. Or you might like to visit the very swanky Library Bar at The Lanesborough London. Both places feel warm and intimate and almost library-like – with added booze! I'm sure even Hermione would approve in this instance.
Sunday Morning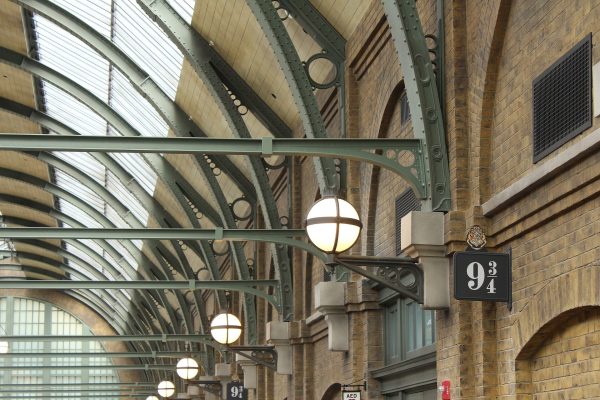 EAT: Grab some breakfast at your hotel or Sketch's The Glade. The Glade is a bar and breakfast/brunch spot that will give you serious 'Firenze's forbidden-forest-inside-a-classroom' vibes. The decor has been designed to make you feel like you are sitting inside a forest, with leaves on the walls and even a forest-floor carpet complete with lumpy leafy bits! There's a self-playing piano and tinted glass ceiling to add to the magical feel. The menu looks seriously cool as well.
VISIT: After breakfast head to King's Cross station to visit Platform 9 and 3/4 and have your photo taken for free! Next door is a fantastic Harry Potter shop, but don't spend all your money on wands and scarves just yet, you'll want to save some for later today.
Sunday Afternoon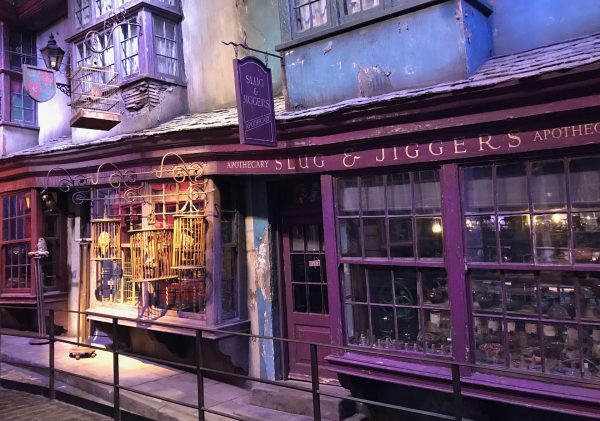 EAT: Grab something to eat inside King's Cross St. Pancras, there are lots of different cafes and restaurants to choose from whether you're in the mood for sushi, a pasty, some Italian pasta or a healthy salad. If you're not hungry yet you can always head to the next stop early and eat in their on-site cafe…
VISIT: After eating you'll want to get on a train and travel out to to visit the Warner Bros. Studio Tour! Walk across to Euston Station (on the other side of the British Library from King's Cross St. Pancras) to get the train to Watford Junction where you can get the shuttle bus to the studio tour. Make sure you have booked your tickets and time-slot well ahead of your visit. The studio tour is amazing, you can read more about my visit here, although they have added a lot more things to do and see since I last went, so I'd love to go back again! You will see many of the original props, costumes and sets used for the films and there are many special events happening at different times of the year (like Halloween and Christmas) so it will be up to you to decide when you want to visit. Take all the photos in front of your favourite spots and then go wild in the gift shop and have a wonderful time!
Alternative Harry Potter Themed Activities for Your Trip
If, perhaps, you weren't able or didn't want to do some of the things in this guide, fear not, I've added some extra ideas here for you! Of course, you can also feel free to rearrange some of the ideas I've outlined here, change things out or do them on different days, it's totally up to you. Other Harry Potter themed activities/sights you might like could include:
Try your hand at a Harry Potter escape room. The Enigma Quests' School of Witchcraft and Wizardry is an hour-long puzzle game for 3 – 5 people where you will need to 'learn' magical skills in order to pass your exams and defeat the dark forces!
Learn some Muggle magic tricks to impress your friends with this cool Airbnb experience!
Have your photo taken with a wax Emma Watson or Daniel Radcliffe at Madame Tussauds (no Rupert Grint, sadly).
If you can't get tickets for The Cursed Child (tickets are incredibly in demand even now) but would still like to see a magical musical then you could also see Wicked (I LOVED Wicked when I saw it in London!), Aladdin or Matilda the Musical.
Explore Cecil Court, a little alley off Charing Cross Road filled with shops specialising in rare books, maps and antiques. It's thought to be the inspiration behind Diagon Alley in the books (although that is said about a lot of places).
Visit the London Zoo and make sure you stop into the reptile house to see where Harry accidentally put Dudley into a snake cage.
Do you know of any other awesome Harry Potter-themed bars, shops or places in London that are worth a visit? Let me know in the comments and don't forget to pin one of these if you are planning your own magical weekend!