London is a city that's modern and exciting but it's also a city with a rich and fascinating history. From it's Roman origins to the Elizabethan and Victorian eras, to the more modern history during the time of WWII and after, London offers far more interesting historic places and activities than could ever be packed into a weekend! However, this guide will show you how you can dip your toe into some of the best historic experiences and sites over one weekend, as well as offering plenty of ideas for you to switch up depending on your interests, or add on if you have more than a weekend to spend here. For the history buffs or simply those who are fascinated by everything London, this historic London guide is for you!
This post contains affiliate links. This means that if you follow a link and then purchase or book something, I will earn a small commission at no extra charge to you. This helps me with the costs incurred from running this site and means I can keep bringing you travel content like this. You can read more about this on my privacy page. Thanks for your support!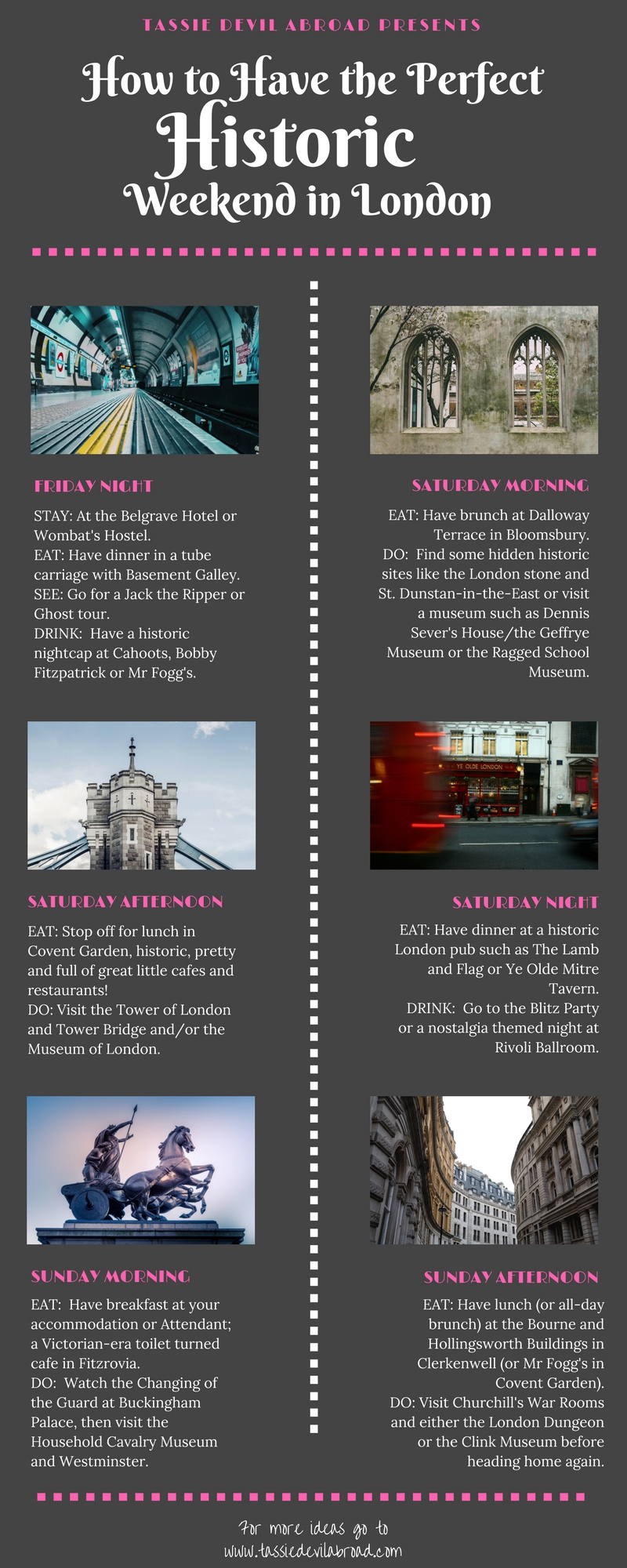 Friday Night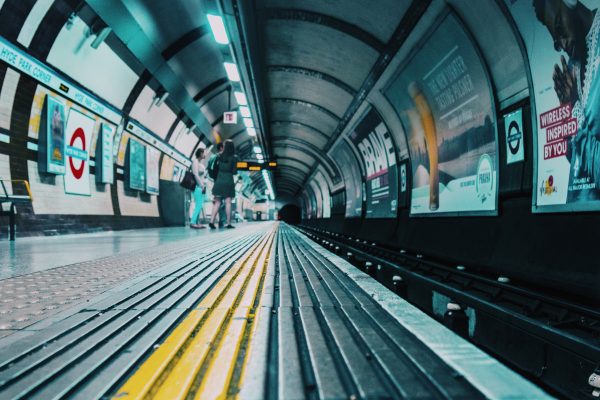 Stay: At the London House Hotel, Georgian House Hotel or Wombat's Hostel. The London House Hotel is comprised of five Victorian-era buildings in the beautiful Bayswater neighbourhood, right near to Notting Hill and Hyde Park (perfect if you want to squeeze in a visit to Kensington Palace or the Notting Hill Markets during your stay). The Georgian House Hotel is, obviously, set in an 1851 Georgian townhouse, another great way to experience history and modern amenities. If your budget doesn't stretch as far as either of these hotels then Wombat's Hostel is located in a great spot close to the Tower of London, was reconstructed using 500-year-old wood and used to be an 1865 sailor's hostel! Alternatively, you can find your own choice of accommodation .
Eat: Start your weekend off by having dinner in a historic tube carriage with Supperclub Tube. The London underground train system (known as The Tube) is almost synonymous with the city itself, and this supper club holds regular dinner events in a disused 1969 London underground carriage in Walthamstow. They're only held three times a week though, so you will need to book ahead and possibly time your trip to coincide with one of their events if you want to go. Alternatively, you might like to eat at at Bobby Fitzpatrick, a 1970s themed bar and diner in the West End which offers pizzas, burgers, pies for dessert and delicious-sounding cocktails! Or perhaps you might prefer Mr Fogg's Tavern in Covent Garden; a Victorian-style tavern which also features a gin parlour with an amazing Victorian-themed drinks menu (plus snacks).
See: If you like the spooky and macabre side of history then go on a Jack the Ripper tour in Whitehall, or a more general ghost walk. You'll get to see some of the sights at night as well as learning about the darker history of the city.
Drink: Have a historic nightcap at Cahoots or the Coral Room at the Bloomsbury Hotel (or Mr Fogg's or Bobby Fitzpatrick if you haven't already visited for dinner). Cahoots is a 1940s style underground bar, and it really is 'underground' because (a bit like Basement Galley) it is housed in a disused tube station! Featuring cocktails, swing-dancing and old fashioned sing-alongs around a piano, Cahoots is perfect if you want to pretend you're in post-war London. The Coral Room at the Bloomsbury Hotel is a 1920s salon bar featuring bold colours and design, and of course, delicious cocktails!
Saturday Morning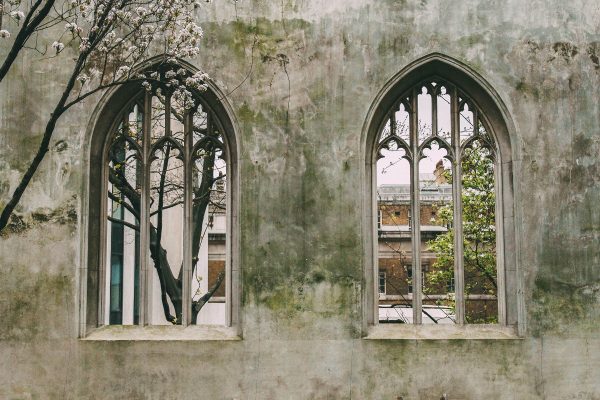 Eat: Have brunch at the Dalloway Terrace (part of the Bloomsbury Hotel) in Bloomsbury. Named after Virginia Woolf's character Mrs. Dalloway from the book of the same name, this is a perfect historic spot especially if you are a literary lover as well as a history buff. The famous 'Bloomsbury set' inspired the decor and food choices here, so it's ideal if you'd like to feel as though you're enjoying tea during the 1920s or 30s.
Psst! If you're especially interested in historic literature of London make sure you check out my other guide: How to Have the Perfect Literary Weekend in London as well!
Do: Find the hidden historic site of St. Dunstan-in-the-East, and visit a museum such as Sir John Soane's Museum. St. Dunstan-in-the-East was a church that was damaged during the Great Fire of London in 1666. The damage was patched up although it was then also severely damaged during the Blitz. Instead of repairing the damage the City of London Corporation decided to instead turn the ruins of the church into a public garden. This spot is often overlooked but offers an enchanting little oasis in the middle of the city. Sir John Soane was a 19th century architect who requested that his home be left untouched after his death – almost 180 years ago. A visit to Sir John Soane's Museum offers a fascinating glimpse into his life and work and is home to many interesting antiques, sculptures, paintings and curiosities. The best thing; entrance is free!
Saturday Afternoon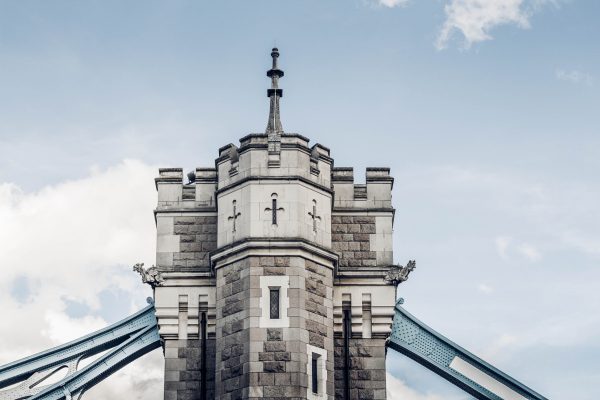 Eat: Stop off for lunch in Covent Garden, historic, pretty and full of great little cafes and restaurants! Wander around to find one that you like. If you haven't already visited Mr Fogg's then you might like to try their "Curiously British" brunch menu which is available on Saturdays from midday until 3.30pm.
Do: Visit the Tower of London and Tower Bridge and/or the Museum of London. The Tower of London is a must-visit for anyone even slightly interested in historic London, as it contains so much history! You can see displays of armour, the crown jewels and some very interesting sculptures of animals throughout the castle. The Tower Bridge exhibit lets you learn about the building of the bridge and you can go up inside it for views over the Thames. Or if you're happy to just have a photo from the outside then you will have time to visit the Museum of London, another must-visit for those with an interest in the history of the city of London itself. This museum is free, and fascinating if you'd like to see more about the different eras and events that took place in London since before it was officially settled by the Romans.
Saturday Night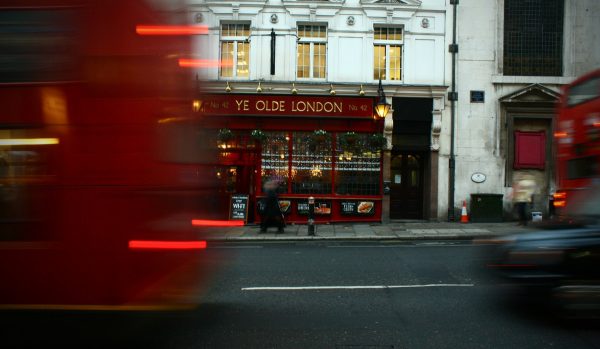 Eat: Have dinner at a historic London pub such as The Lamb and Flag or Ye Olde London. The Lamb and Flag in Covent Garden has been a pub since at least 1772 and was also apparently a drinking-spot of the great British author Charles Dickens. Ye Olde London (pictured above) also serves traditional pub fare such as fish and chips, pies and burgers; and is located very close to St. Paul's Cathedral.
Drink/Do: Go to the Blitz Party for a night of swing-dancing in a war-era bunker or a nostalgia-themed night at Rivoli Ballroom. The Blitz Party isn't held very often so you'll have to plan your visit for a weekend it's on if you really want to go. It's held in a secret East London location, you won't find out exactly where to go until you've booked your tickets. You'll also need to make sure you have adhered to their strict 1940s style dress code! Otherwise, the Rivoli Ballroom hosts a jive party on the third Saturday of every month and a 70s/80s disco on the fourth Saturday of the month. You could visit one of the bars I suggested for Friday that you haven't already been to, or perhaps Ye Olde Mitre pub in Holborn. Ye Olde Mitre is almost a 'secret pub' because it's a bit difficult to find, and it's very old and historic. The original building was established during the early years of Queen Elizabeth I's reign, and apparently, she even visited and danced around the cherry tree that used to grow here and is still preserved in a corner of the bar. Definitely a great spot for a historic drink and perhaps some bar snacks.
Sunday Morning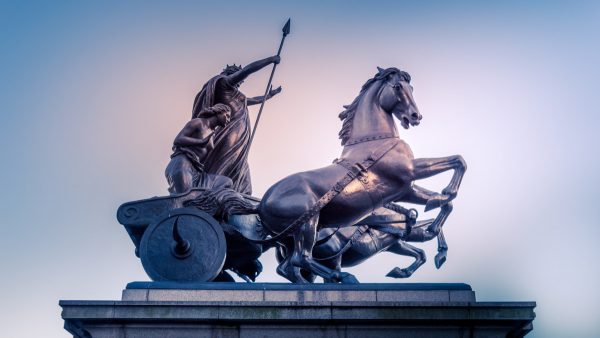 Eat: Have breakfast at your accommodation or grab a quick bite from Attendant; a Victorian-era toilet turned cafe in Fitzrovia. Alternatively, you could also grab something to eat from one of the cafes in St. James's Park on your way to Buckingham Palace.
Do: Watch the Changing of the Guard at Buckingham Palace at 11am (although you'll want to arrive around 10.30 or even earlier in Summer to get a good spot), then visit the Household Cavalry Museum and Westminster to view the Houses of Parliament, Big Ben and Westminster Abbey. Watching the changing of the guard is completely free and a fun and interesting way to experience some traditional British pomp and circumstance. The Household Cavalry Museum costs £8 for adults but you might wish to skip this in favour of saving your money if you are on a budget. Westminster Abbey is open on Sundays for worship only, although it is free if you wish to attend a service. Otherwise, you'll need to come on another day (and check online for closures) and pay £20 for adult admission.
Sunday Afternoon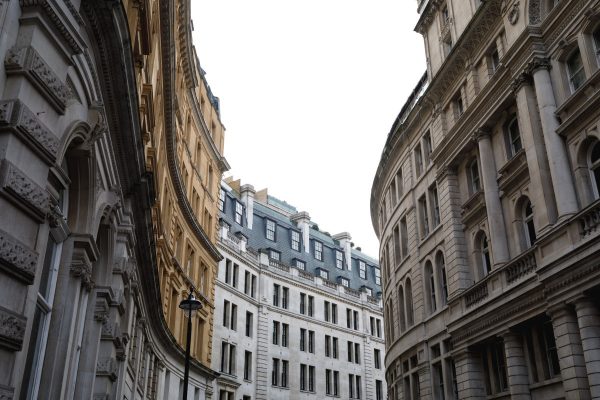 Eat: Have lunch (or all- day brunch) at the Bourne and Hollingsworth Buildings in Clerkenwell. Their Garden Room restaurant, in particular, is an Instagrammer's dream, and looks like some sort of Victorian-esque greenhouse/parlour. Or if you don't want to go that far and/or still haven't been to Mr Fogg's yet (can you tell I'm a fan?!) they do a special roast and punch menu for £15 on Sundays!
Do: Visit the Churchill War Rooms/Imperial War Museum to see inside of the Westminster war bunker where Churchill and his inner circle directed the Second World War. You can also learn more about Winston Churchill's life and legacy before visiting either the London Dungeon or the Clink Prison Museum before heading home again. The London Dungeon is a bit more of a fun kind of ride that children might enjoy (although I enjoyed it and I'm an adult) although it is closer to the Imperial War Museum than the Clink. While the Clink Prison Museum is located further away (near Shakespeare's Globe Theatre) it is perhaps a bit more historical because it is located on the site of the original Clink Prison; one of England's oldest and most notorious prisons. The Clink Prison is also much more affordable in terms of pricing, although I don't think it's as big or perhaps as 'exciting' as the London Dungeon. I haven't actually managed to visit the Clink Museum yet, so you will need to decide which you would prefer to visit as I don't think you would have time for both – unless you skip the Churchill War Rooms and do both the Prison and Dungeon instead!
Alternative Historic London Activities for Your Trip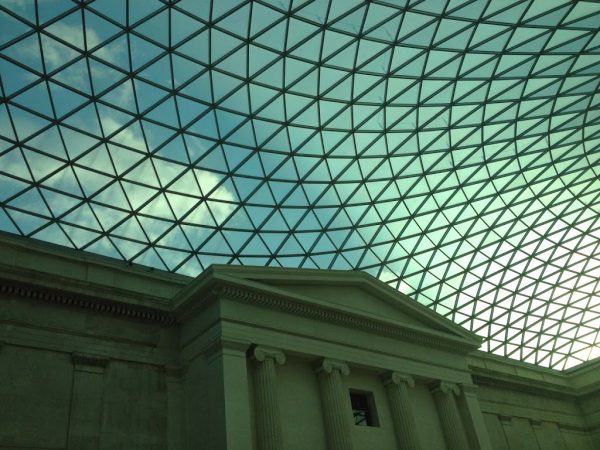 If you aren't able or interested in seeing some of the previous itinerary choices then you could easily switch some of them out with others; London has a LOT to offer in terms of historic sights and experiences, so there is a lot of choice! And if you have more than a weekend to explore then you could also add more excursions onto your list from these options:
A Note on the London Pass
If you are planning to visit quite a few of these historic sites that cost money then the London Pass can save you a lot of money if you are able to cram lots of your must-sees into a couple of days. I'm not an affiliate for the pass or anything, but I did use it when my friend from Australia came to visit because we wanted to see and do a lot of the things I've mentioned here (The Tower of London and Tower Bridge, Household Cavalry Museum, Westminster Abbey plus others) over a weekend and it worked out cheaper with the pass. My advice is, make a list of the places you really want to see (and think you can manage in however many days you have, bearing in mind they nearly all take longer than you expect to visit) look up the entrance prices for all of them, add them up and then see if the London Pass is cheaper. It usually is. I hope this guide has given you lots of inspiration for your own historic visit to London in the future!
Map of Historic London
I've included a free map with all the places I've mentioned in this article marked on it, apart from the location of the Blitz Party since the location is secret!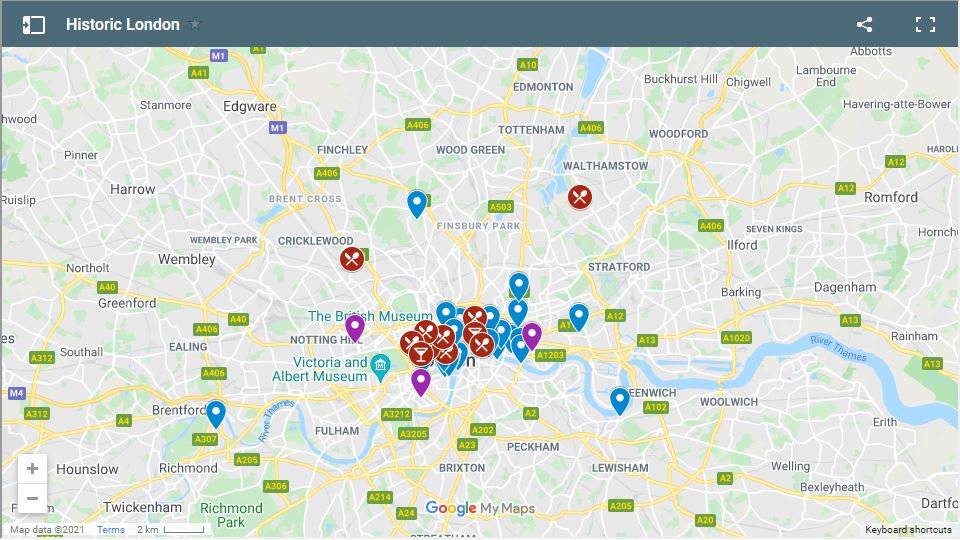 What are your favourite sights and experiences in historic London? Let me know in the comments and don't forget to pin one of these for your planning!