A while ago I wrote about the best things for first-time visitors to do in Sydney as they were what I took Dennis to on our first trip together. But since I was born in Sydney and visited often, there are plenty more offbeat and unique things that didn't quite fit into that guide. So today I am sharing all the best hidden or local cool things to do in Sydney and even though I've been to a number of them I haven't been to them all personally, so I have also enlisted the help of other local Sydney bloggers! Read on to find out all the best things to do in Sydney once you've ticked the bucket list items off and are looking for something a bit more quirky.
This post contains affiliate links. This means that if you follow a link and then purchase or book something, I will earn a small commission at no extra charge to you. This helps me with the costs incurred from running this site and means I can keep bringing you travel content like this. You can read more about this on my privacy page. Thanks for your support!
The Best Things to do in Sydney Off the Tourist Track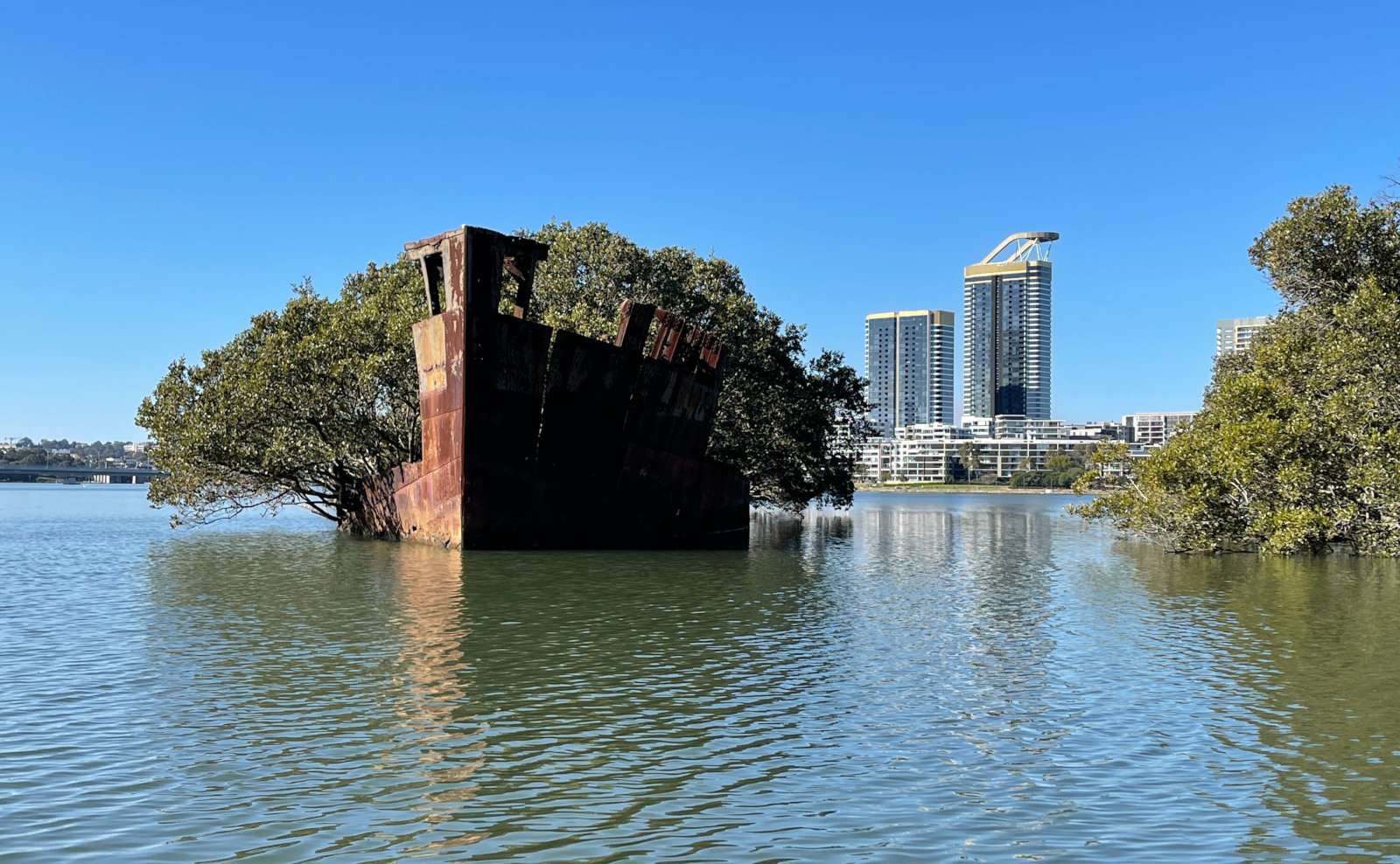 Most first-time visitors (or those on a time crunch) mainly stick around the harbour and CBD when exploring Sydney, but there are actually lots of things to discover the further out you go, as well as hidden gems right in the centre that often get overlooked. I've also added all these places to a map which you can see at the end of the post.
Wendy Whiteley's Secret Garden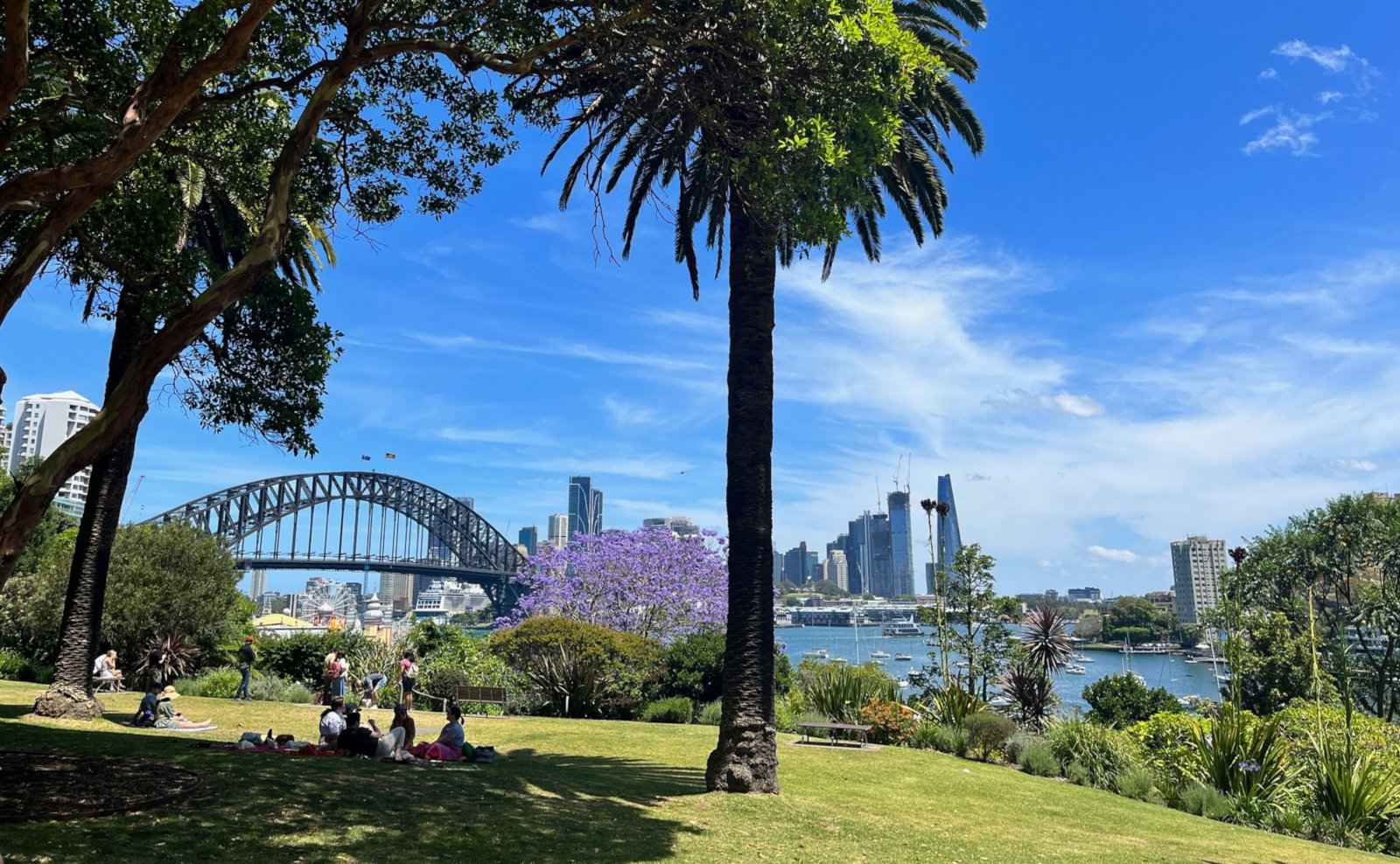 Text and photo provided by Kate of Kate Abroad
Wendy Whiteley's secret garden is a hidden gem on the Lower North Shore of Sydney, Australia. And we really do mean hidden, you could easily pass it by from the street and not know. The garden has been effectively donated to the city of Sydney by Wendy Whiteley, wife of the late famous Australian artist Brett Whiteley, and is full of lush greenery and some funky artworks. It's right on the water, in Lavender Bay, so there are spectacular views of the iconic Sydney Harbour Bridge and across Walsh Bay.
The best way to enjoy the garden is to pick up some picnic supplies from nearby Loulou, a French boulangerie that does great filled baguettes, and have a picnic at one of the tables. Make sure to arrive early on weekends as it's a popular spot. Despite the popularity, one of the great things about the garden is how many nooks and crannies there are, so it's very easy to find a spot that feels totally secluded.
How to get there: You can get to the garden by taking the ferry or train from Circular Quay to Milson's Point and walking 10 minutes along the shoreline (passing through Lunar Park).
May Gibbs' Nutcote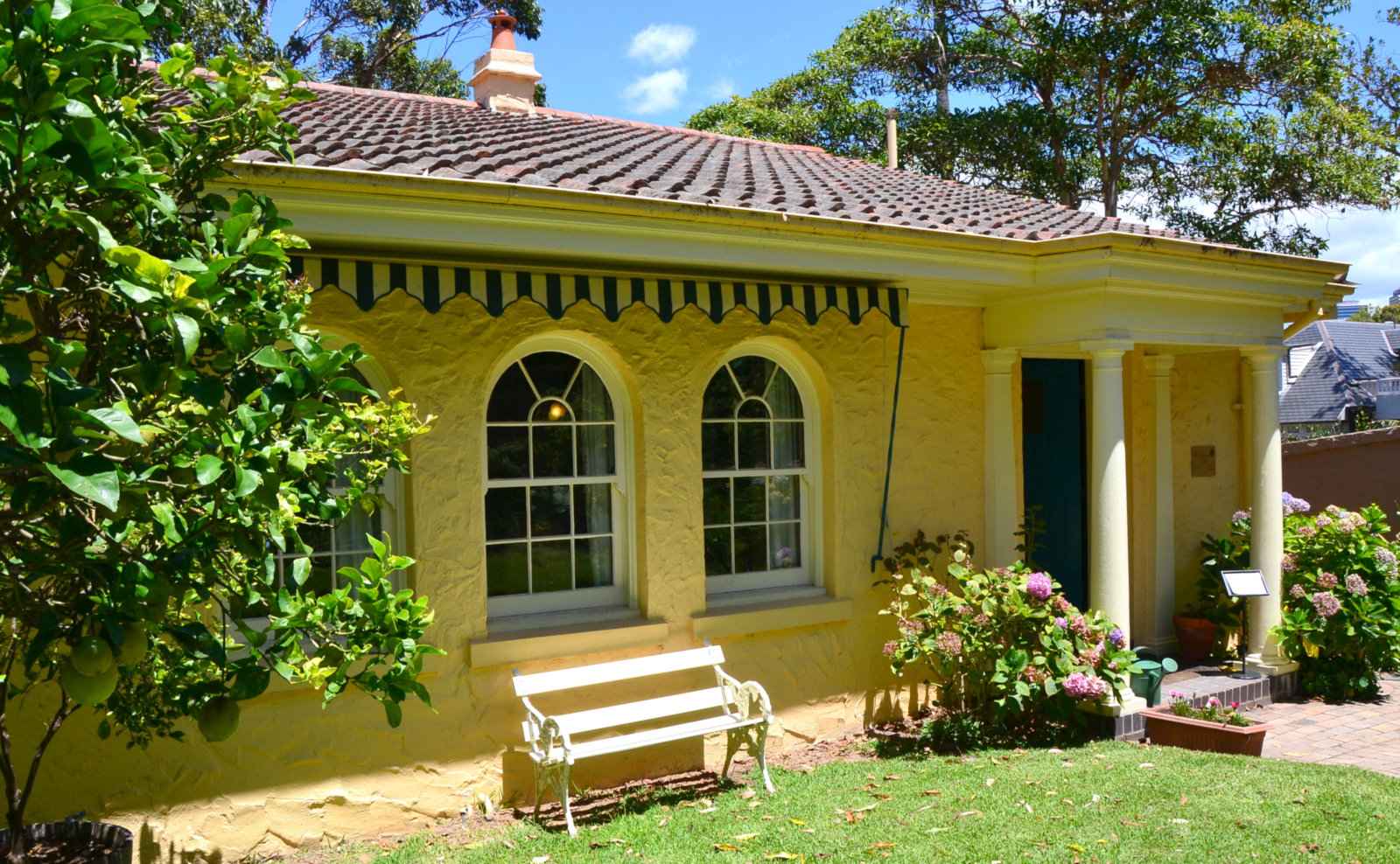 This might be a bit of a niche one, but it's ideal if you are visiting Sydney with children or are a lover of children's literature and art! May Gibbs was an Australian author/illustrator who was most famous for her Gumnut Babies books, about Australian fairy-like people who were based on different plants and flowers native to Australia. I grew up with a gorgeous full edition of her books and loved the uniquely Australian flavour of the stories.
Nutcote is the name of the house where May Gibbs lived in Sydney for most of her adult life and now it is a lovely little museum where fans can discover where she created the beloved characters of Snugglepot & Cuddlepie, among others. The garden, in particular, is beautiful, with a gorgeous view over the harbour and lots of little statues of characters from the books to find hiding away. There's also a tearoom and the museum hosts regular (delightful-looking) events that you might be able to time your visit to experience, so make sure you keep an eye on their website and/or Instagram account for details.
If you aren't familiar with the beautiful work of May Gibbs, you can also find plenty of books, toys, accessories, postcards and more in the gift shop to take home!
How to get there: You can catch a ferry from Circular Quay to Neutral Bay, From Neutral Bay Wharf it's only about a five-minute walk to Nutcote. The museum is open Wednesdays to Sundays from 11am until 3pm. Entrance costs 12.50 AUD for adults and 6 AUD for children.
Cockatoo Island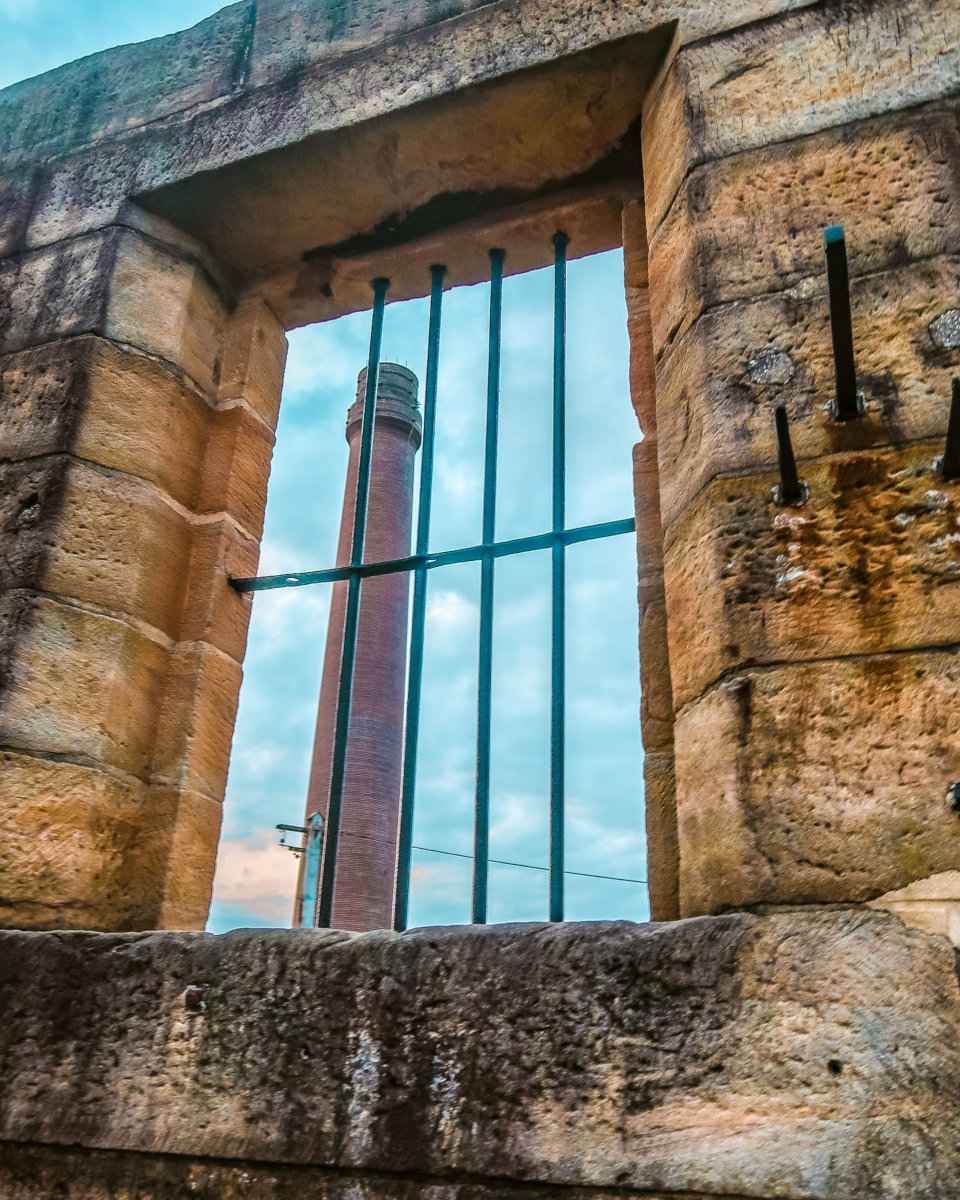 Text and photos provided by Catrina of 24 Hours Layover
Cockatoo Island is a UNESCO World Heritage-listed island located in the middle of Sydney Harbour. It is the largest island in the harbour and is known for its rich history, stunning views, and unique atmosphere. Despite that, not many tourists know about it and so it makes a great off-the-tourist track location to visit in Sydney!
There are many things to do on Cockatoo Island and it makes a great half-day trip. One of the most unique aspects of Cockatoo Island is its history as a former convict penal settlement, industrial school, and shipyard. Visitors can take guided tours of the island's historic sites, including the prison barracks, guardhouse, and solitary confinement cells! As someone who is interested in Australia's history, I definitely think Cockatoo Island is worth a visit. I really loved how informative it was, plus it had great views across to the Harbour Bridge and was so convenient to get to.
How to get there: To get to Cockatoo Island, visitors can take a ferry from Circular Quay. The ferry ride takes approximately 20 minutes, and ferries run regularly throughout the day. In addition to its historical significance, Cockatoo Island is also a fun place to go camping!
Brett Whiteley Studio
As Kate mentioned in the first section, Wendy Whiteley partly created her 'secret' garden as a way of dealing with grief after the death of her ex-husband, Australian artist Brett Whiteley. Brett Whiteley is possibly one of my favourite artists and was quite famous, although he tragically died of a drug overdose in 1992.
Brett Whitely was born in a suburb of Sydney and spent many years living in the city – some of his most famous paintings are of the view over Lavender Bay, which is where Wendy Whiteley's Secret Garden is located and where they lived together. During the last four years of his life, he worked in a studio in Surry Hills, which was converted into the Brett Whiteley Studio Museum by the Art Gallery of New South Wales after his death. If you enjoy art, and especially if you like the work of Brett Whiteley, this is a fascinating little museum where you can see everything strewn about as if Whiteley will walk back through the door and keep painting.
How to get there: The Brett Whiteley Studio is located at 2 Raper Street in Surry Hills. You can walk from Central Station although parts of the neighbourhood can be quite steep. The Surry Hills Light Rail station is only a five-minute walk away from the studio. Do be aware that the studio is only open Thursday – Sunday from 10am – 4pm.
Paddington Reservoir Gardens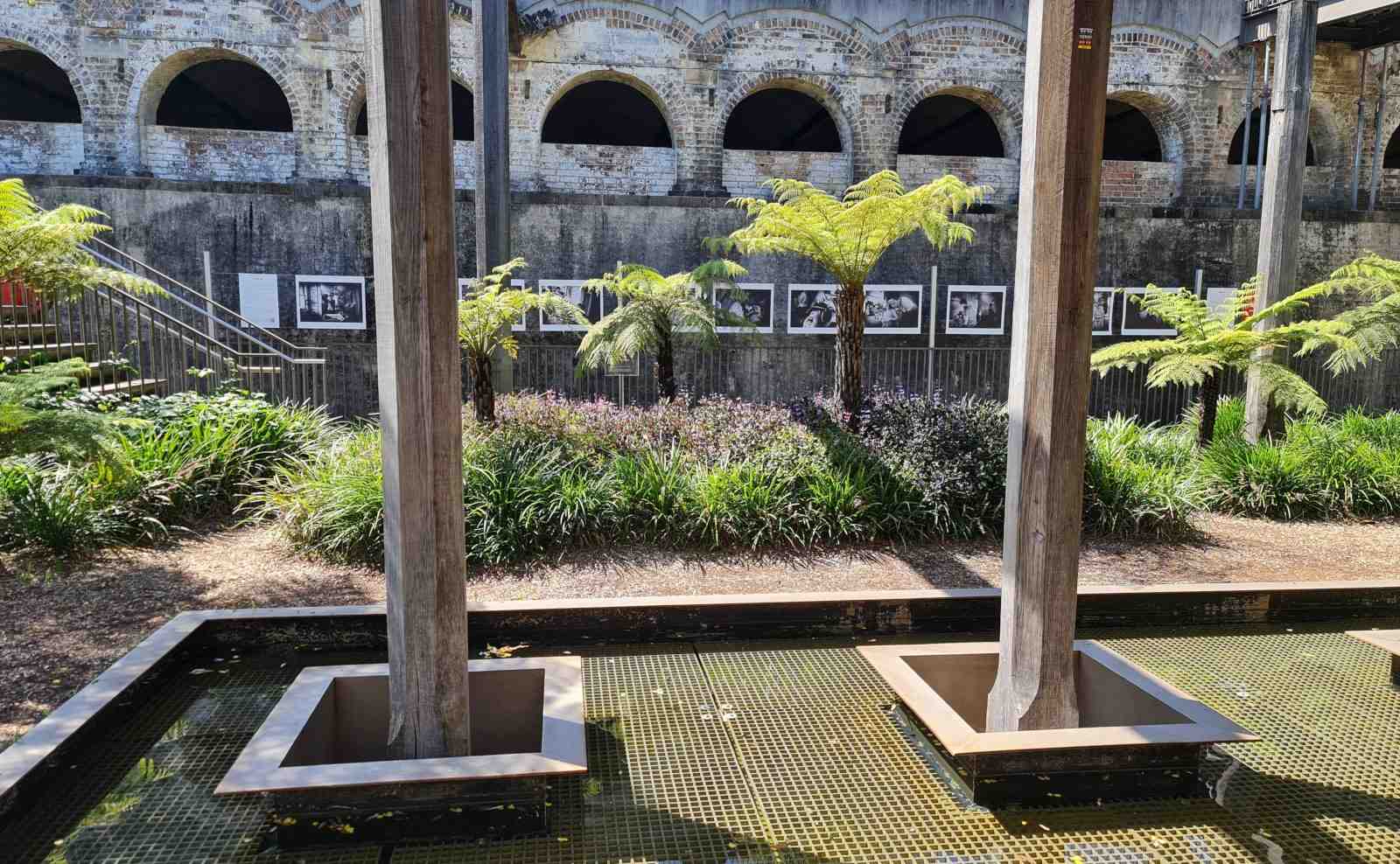 Text and photo provided by Chloe of Passport Down Under
Are you looking for a tranquil escape from the hustle and bustle of city life? Then look no further than Paddington Reservoir Gardens! This state heritage-listed site offers visitors an opportunity to immerse themselves in a lush oasis, reminiscent of the ancient Baths of Caracalla in Rome.
The gardens are small yet immaculately kept, with wide boardwalks and plenty of seating to take in the beauty of the surroundings. What is really unique about the gardens is that what was once Paddington's main water supply, is now an idyllic park for everyone to visit. The history of the site has been beautifully preserved, and with its Hanging Gardens of Babylon-inspired design, this is a hidden gem waiting to be discovered by visitors.
Located beneath busy Oxford Street, this serene pocket of green is free to enter and provides a wonderful break from everyday life. To enjoy the gardens at their best, I highly recommend visiting before 11 am. The gardens also host various art projects and installations throughout the year, making it a wonderful spot to explore on multiple occasions.
How to get there: The gardens are easy to get to by public transport using an Opal Card. From Sydney CBD, take bus route 333 from Museum Station which will stop just outside the gardens. The bus leaves every 10 minutes and takes about 16 minutes to reach the gardens. Whilst there is no car park at Paddington Resiviour Gardens, there is ample street parking available nearby if you choose to drive, which is usually free for up to 2 hours. Plenty of time to admire the gardens!
Centennial Park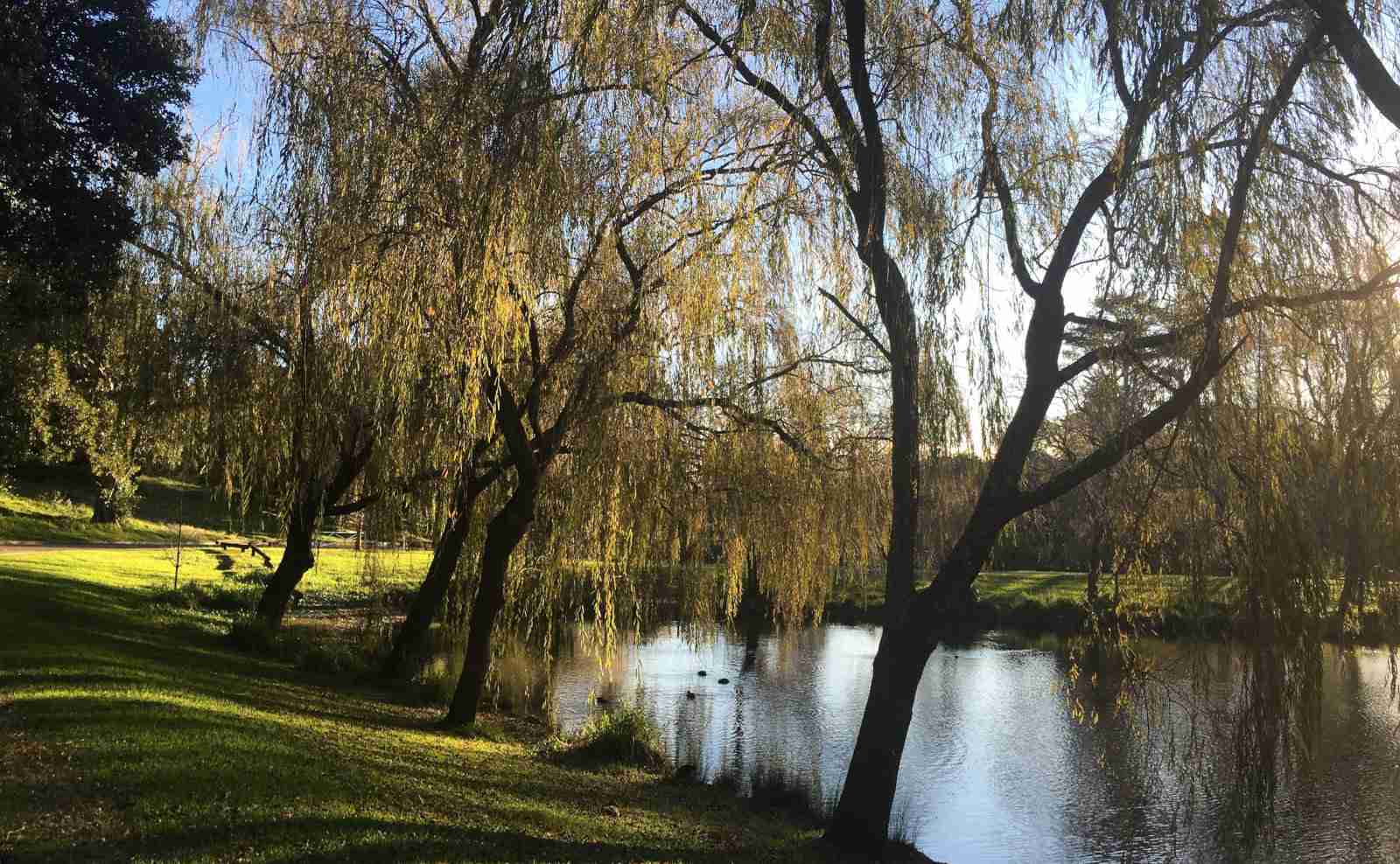 Centennial Park is the name of a large park located in the Centennial Park suburb of Sydney, which is just over from Surrey Hills on the opposite side of the Sydney Cricket Ground and Allianz Stadium. If you're looking for nice areas to enjoy the outdoors in Sydney, that aren't on the beach, then this is a prime spot!
Along with plenty of walking and cycling paths, there are lots of lovely areas in Centennial Park for a picnic, where you can enjoy the scenery. The park encompasses some gorgeous flower gardens along with multiple ponds, sports fields, children's play areas and tree groves. If you want to see local wildlife head to the Bird Sanctuary, Frog Hollow or Lachlan Swamp area.
One of the absolute best things to do in Centennial Park is to attend the Moonlight Cinema during the summer months, where films are shown on a big screen and there are a number of food and beverage trucks if you don't fancy packing your own.
How to get there: There are a number of different entrances to Centennial Park, it's fenced so you need to go in one of the entrance gates between 6:30am – 5:30pm during the winter months, 6am – 6pm in spring and 6am – 8pm in summer. The closest entrance to the CBD is Paddington Gates at the corner of Moore Park Road and Lang Road. Buses from Museum and St James station will drop you here, do a quick Google maps directions search to find the best one. You could also catch the Light Rail from Town Hall to Royal Randwick and go in at the Randwick Gates.
Bradley's Head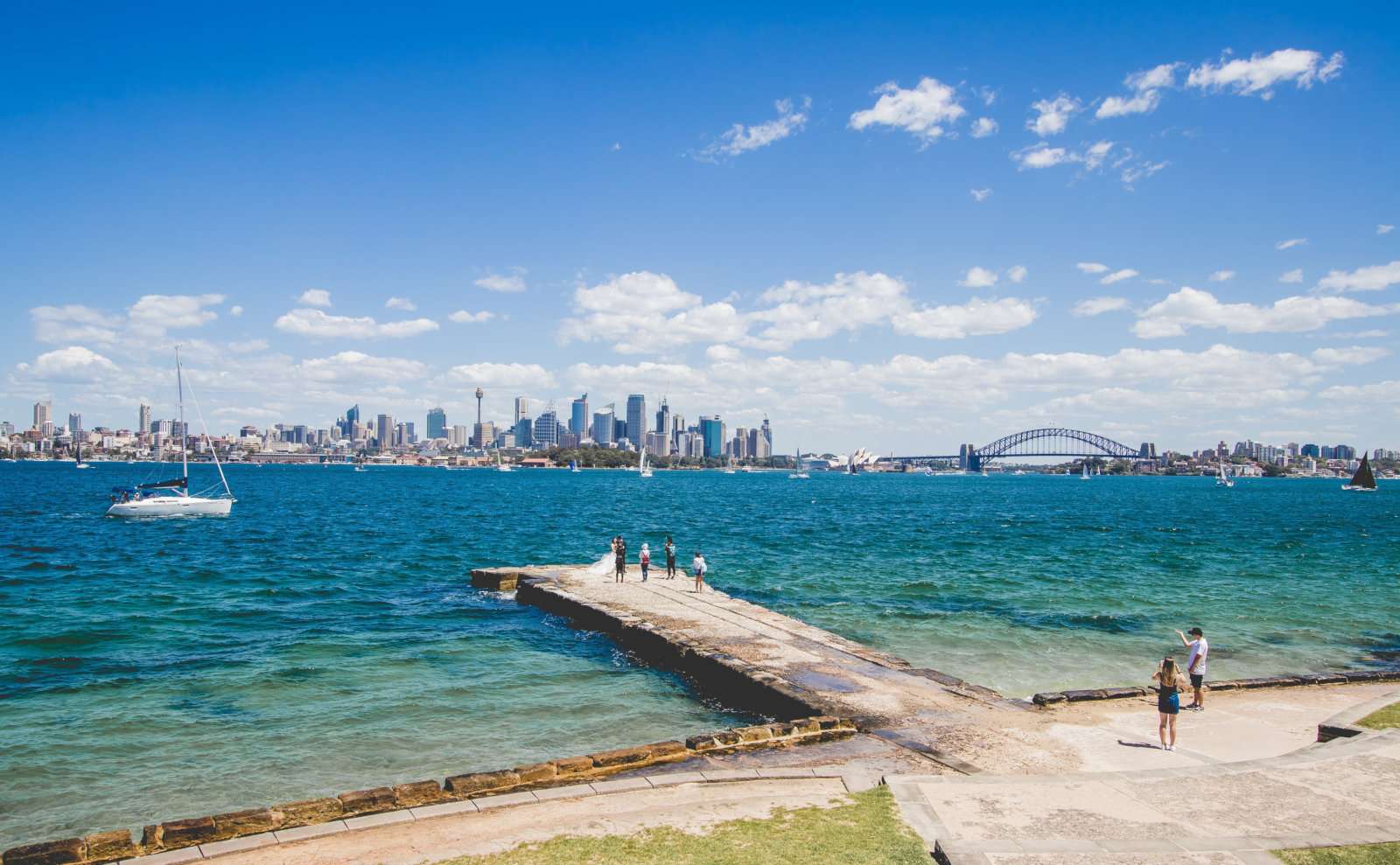 Bradley's Head is a headland that protrudes into Sydney Harbour from the North Shore, that's a very popular spot for weddings and wedding photos, as you can see in the above photo!
Known as Borogegy, Booraghee, Booragy or Burrogy by the original inhabitants, the Borogegal clan of the Eora nation, Bradley's Head was named after a First Fleet naval officer. Walking along the Bradley's Head Walking Track from Taronga Zoo is one of the best ways to experience this area, stopping off at the pretty Athol Beach along the way.
Once you reach the very tip of the headland you can see the Bradley's Head Lighthouse as well as epic views of Sydney Harbour and the CBD. There are some military relics and a rifle wall on the highest point, as well as a Doric stone column that was taken from the demolished Sydney Post Office and placed in positions all over Sydney. The foremast of the HMAS Sydney is also mounted on the headland, as a memorial to the Royal Australian Navy's first ship-against-ship engagement in World War I.
If you're wondering why Bradley's Head looks familiar while standing on the jetty, it's because it was also used as a filming location in Mission: Impossible 2. A polystyrene house was built on the amphitheatre for shooting and then dismantled afterwards.
How to get there: Catch the Taronga Zoo ferry from Circular Quay and then continue walking past the zoo along Athol Wharf Road until you reach Bradley's Head Walking Track. It's only signposted with some legs but it's directly opposite the yellow zoo entrance building. From here it's about a 15-minute walk to the headland. If you have access to a car you can also drive all the way to the tip of the headland, but you will need to pay for parking.
Manly Coastal Walk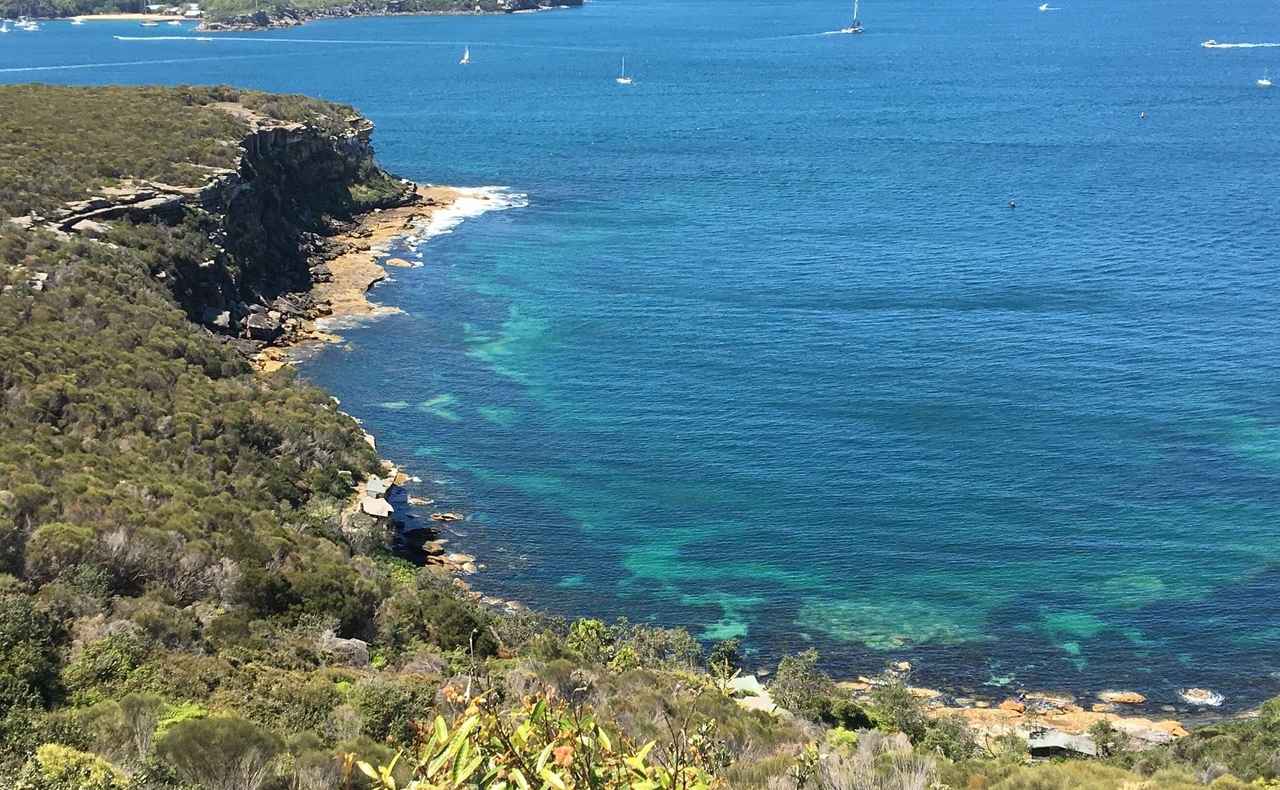 Text and photo provided by Victoria of My Australia Trip
If you're looking for things to do in Sydney off the tourist track, you'll love the small beach town of Manly, which has a lot to offer. Manly is a great destination for hiking, with plenty of options to choose from. The Manly Coastal Walk is definitely the most popular, but the coast here actually has a variety of trails to choose from, all of which provide stunning views, sometimes even of Sydney Harbour.
Start off by taking the ferry from Circular Quay which is a fun thing to do in itself. When in Manly, follow the coastal walk which will take you past tranquil neighbourhoods, beautiful hidden beaches and dramatic cliffs. It's an unforgettable journey so make sure to bring your camera to capture all the breathtaking sights.
The hike takes as long as you want and you can walk for as many as five hours if you're looking for a full-day activity. Of course, you can turn back earlier too and use the bus system to take you back to the harbour.
No matter how experienced a hiker you are, Manly is the perfect destination for an unforgettable outdoor adventure. With incredible views, tranquil neighbourhoods and challenging trails all within reach, it's no wonder Manly is such a popular spot among hikers!
How to get there: Either get the ferry from Circular Quay to Manly and follow the walk left along the coast. If you walk all the way to Spit Bridge you can then catch bus 178 or 180 back to Wynyard Station in the city centre. Or, catch bus 178 or 180 from Wynyard Station to Spit Bridge and walk to Many then get the ferry back to Circular Quay!
North Head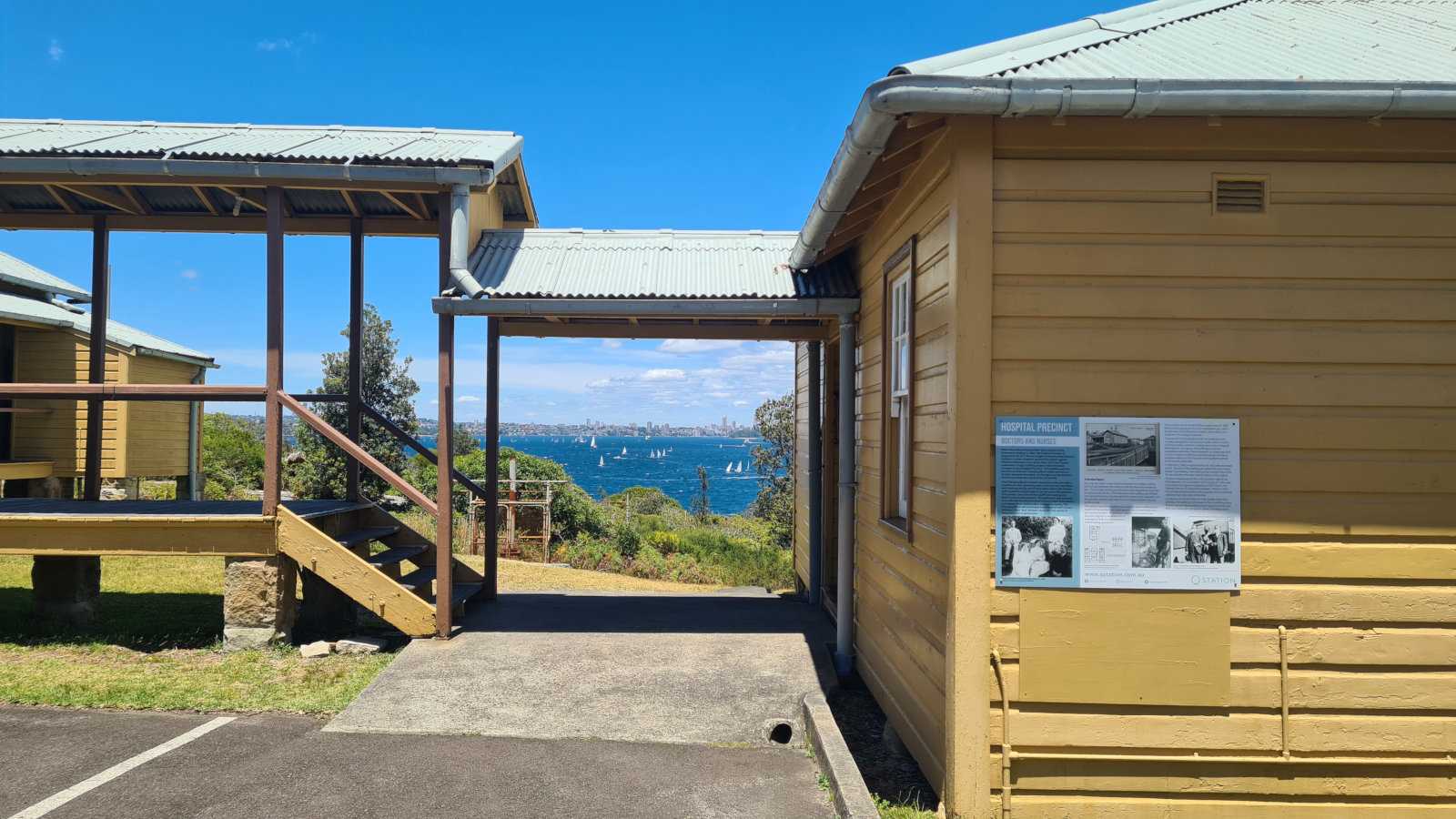 Text and photo provided by Paula of Sydney Expert
Sitting on North Head overlooking Sydney Harbour is Q Station, a historic site with many incredible stories to tell.
For over 150 years, Q Station was better known as the North Head Quarantine Station and was the first stop for many who arrived by boat into the colony of NSW. From the city's first new immigrants to soldiers returning from World War I and even orphans escaping the Vietnam war. These days the site which has kept most of its original buildings houses a hotel, bar and restaurant and museum. It also has its own beach!
On a day visit, you can join a guided tour and learn about the site's history, enjoy the quiet harbour beach, or take to the bay on a kayak or stand-up paddle board. There is a small cafe to grab takeaway eats or you can enjoy a special meal at the Boilerhouse Restaurant and Bar. On summer weekends, there is often live music at their sunset sessions.
If you have a little more time, you can stay overnight in one of the original buildings that have been restored and turned into very comfortable accommodation. An overnight stay rewards with a stunning Sydney Harbour sunset and sunrise!
How to get there: To get there from the city centre, take a ferry to Manly (30 minutes) and either jump on the bus or take Q Station's shuttle bus, which runs several times a day.
Hornby Lighthouse (Watson's Bay)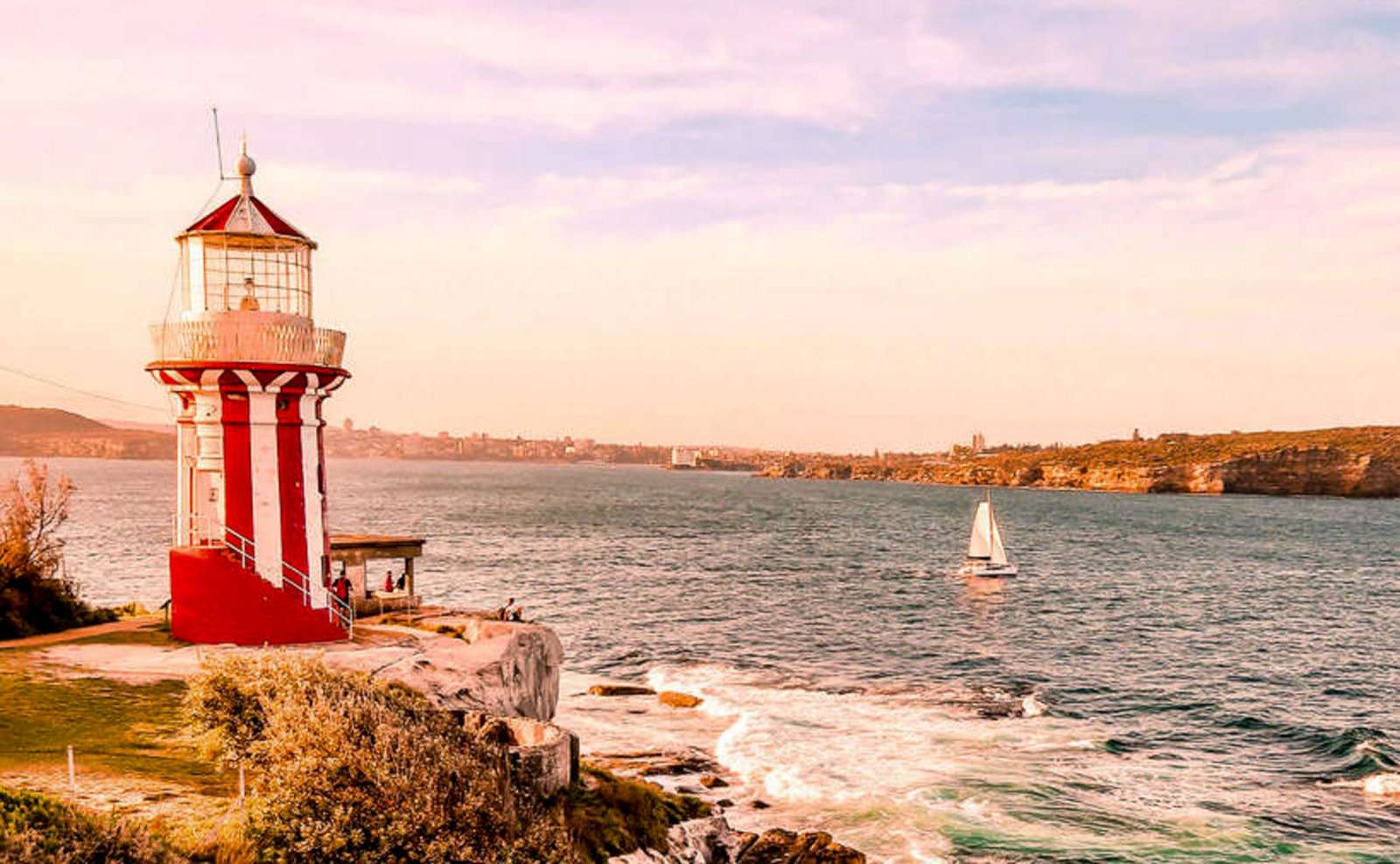 Text and photo provided by Catrina of Sydney Coastal Walks
A fabulous lesser-known spot in Sydney mostly known to locals is the Hornby Lighthouse near Watsons Bay on South Head.
As someone who has lived in Sydney's Eastern Suburbs for a number of years, I love heading to the quiet, picturesque spots by the ocean – and Hornby Lighthouse is certainly one of those spots! The walk to Hornby Lighthouse from Watsons Bay is very easy – roughly 3km return, and it offers incredible views over the Sydney skyline and North Head. To reach the Hornby Lighthouse you'll also pass the First Landing Obelisk, the Instagrammable Camp Cove Beach and Lady Bay Beach – one of Sydney's nudist beaches!!
The unique Hornby Lighthouse is very picturesque, with vintage red and white stripes. The heritage-listed lighthouse was built in 1858 and there are many spots here to sit and watch the sunrise or sunset, or to spot the humpback whales migrating during the winter months! There are a handful of lighthouses along Sydney's coast, but the Hornby Lighthouse is definitely the most pretty and is a must-visit if you are in the area!
How to get there: To get to Watsons Bay, take the 20-minute ferry from Circular Quay – ferries depart usually every 30 minutes until early evening and it's an absolutely stunning ride. Alternatively, you can take the bus from Town Hall – but traffic can get very busy during rush hour and the ride can take almost an hour into the CBD!
Coogee to Bondi Coastal Walk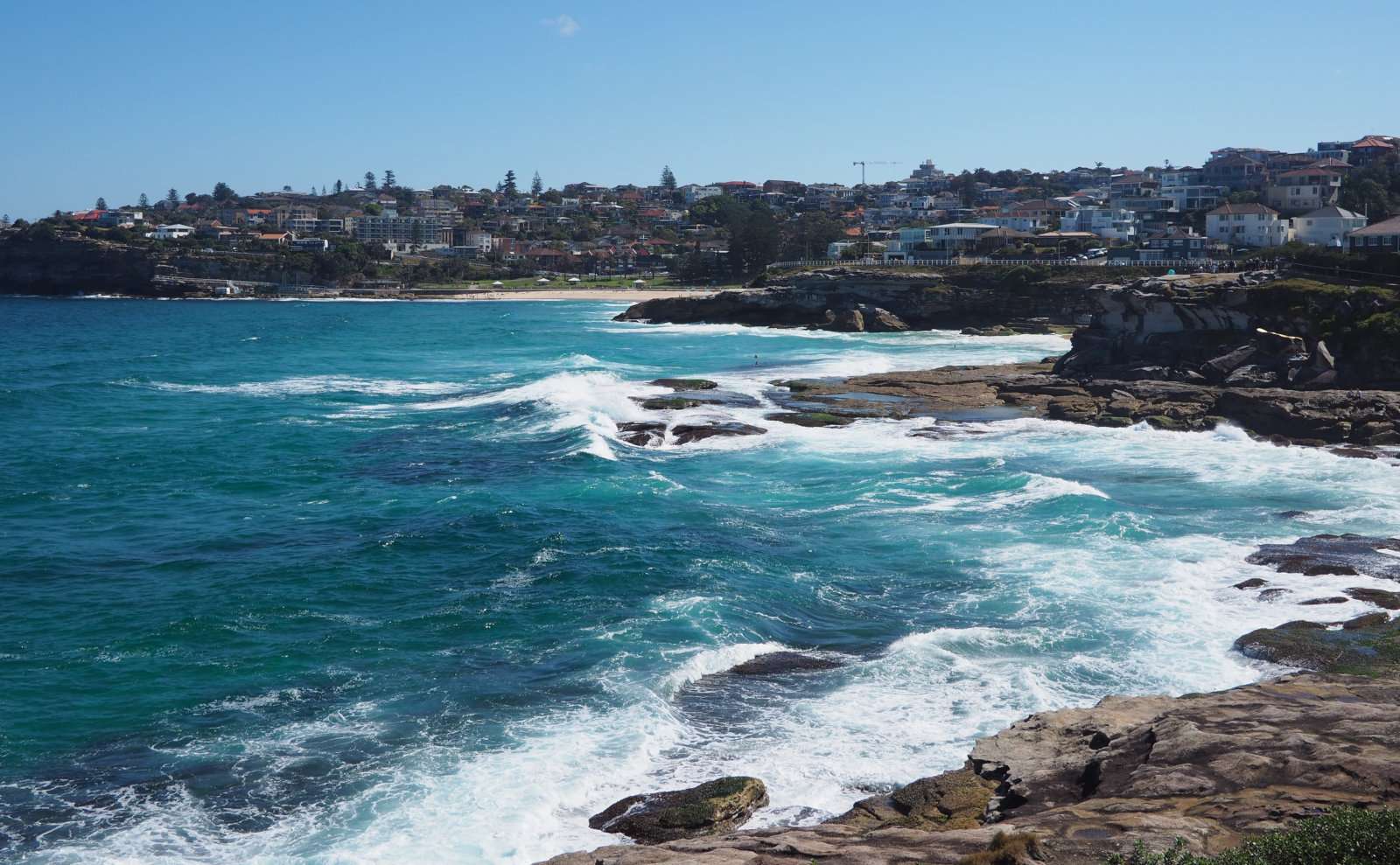 Text provided by Jake of Tribe Holidays
The walk from Coogee to Bondi could very well be the 8th wonder of the natural world. Located in Sydney's Eastern suburbs, Coogee is a 30-35 minute trip from Sydney CBD on the regularly scheduled 373 bus.
Coogee itself is a beachside suburb with iconic bars and restaurants and a relatively calm sandy bay serving as a distraction from the 6km walk northwards to Bondi. But exercise your willpower and hit the walking track, because this 2-hour coastal walk is one to remember. Once on the path at the Northern end of Coogee, you'll traverse the first headland revealing the beautiful rock-lined Gordon's Bay before wandering along the outskirts of the nation's most enviable cemetery sitting atop the cliff and overlooking the sea.
Continue along the coastal path and you'll arrive at low-key Bronte, followed by trendy Tamarama and finally bustling Bondi. This stretch of Australian coastline is dotted with reefs, rockpools, multi-million dollar homes, dramatic cliffs, parks, beaches, cafes and surf clubs. It's a feast for the senses; an unmissable destination when visiting Sydney.
How to get there: Coogee is a 30-35 minute trip from Sydney CBD on the 373 bus. You can also get a train and then a bus to Bondi Beach if you want to walk the trail in the other direction.
University of Sydney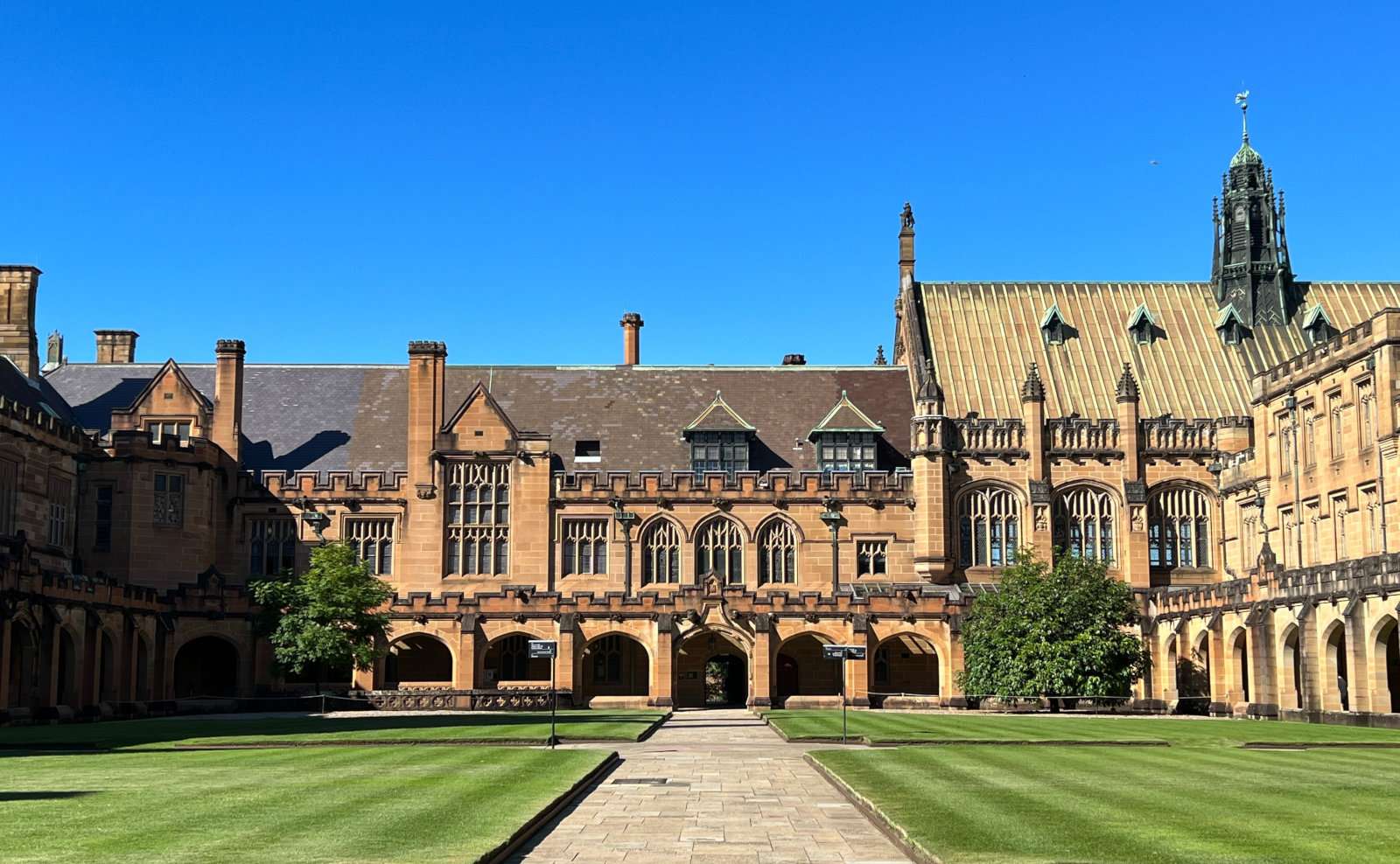 You may be wondering why I've included a university on this list but hear me out!
The University of Sydney's main campus is very beautiful, constructed in 1850 from sandstone making it the oldest university in Australia and only one of six sandstone universities. Visiting for a guided tour is a lovely way to bask in the beauty of the architecture, which brings to mind the famous British universities of Oxford and Cambridge.
Along with guided campus tours (and self-guided tours), visitors to the University of Sydney can also explore a number of fascinating museums and art galleries, most of which are free to enter.
Choose from:
How to get there: It's possible to walk to the University of Sydney campus from Central Station, or you can catch a bus to either the Parramatta Road or City Road entrances.
Sydney Olympic Park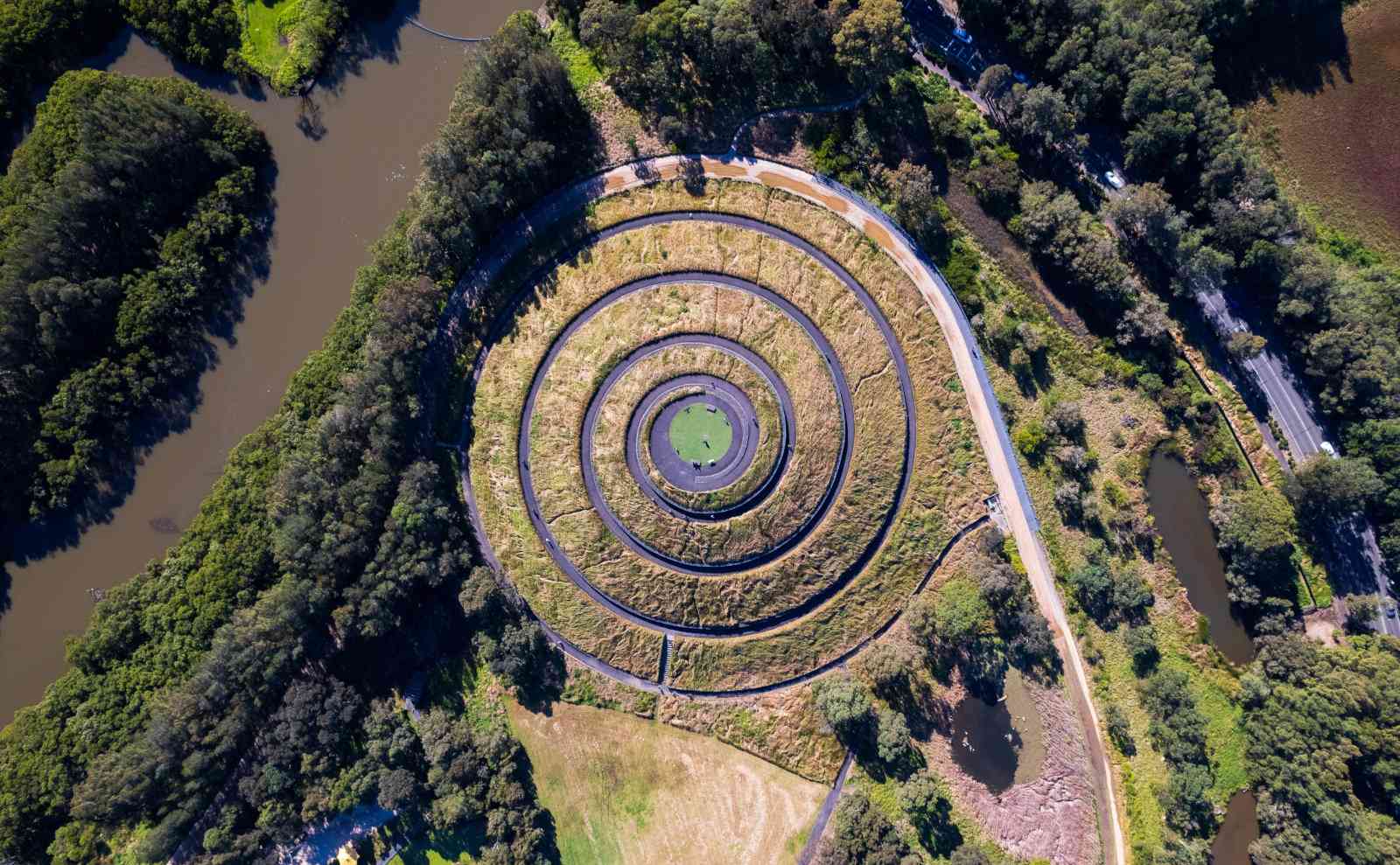 Sydney Olympic Park is a suburb a bit out from the city centre that was heavily redeveloped for the Sydney 2000 Olympic Games, and then again after the Olympics were over. Many Sydney events are held here, including the Sydney Show along with plenty of sporting, musical, and cultural events like the Sydney Festival.
While there are many fun things for visitors to do at Sydney Olympic Park (including lots of sporty activities) some of my personal favourites are the more quirky ones, like seeing a number of overgrown shipwrecks in the Parramatta River from Shipwreck Point (the photo at the very beginning of this post is taken from Shipwreck Point)!
If you have a drone then you can better see the concentric circles of the Bay Marker Wentworth Point (photo above) plus there are also a number of walks with bird hides through saltmarshes and even mangroves for the bird nerds. The Brickpit Ring Walk is another really cool spot, where a soaring walking route has been created in what was once the state brickworks.
There's easily enough to discover that warrants a full day here and that's not even counting when there's an event on you might want to see!
How to get there: To reach the Sydney Olympic Park train station you need to get a T1 or T2 train from Central Station to Lidcombe Station and then change to the T7 train to Sydney Olympic Park. It takes between 35 – 45 minutes to get there by public transport.
Kurnell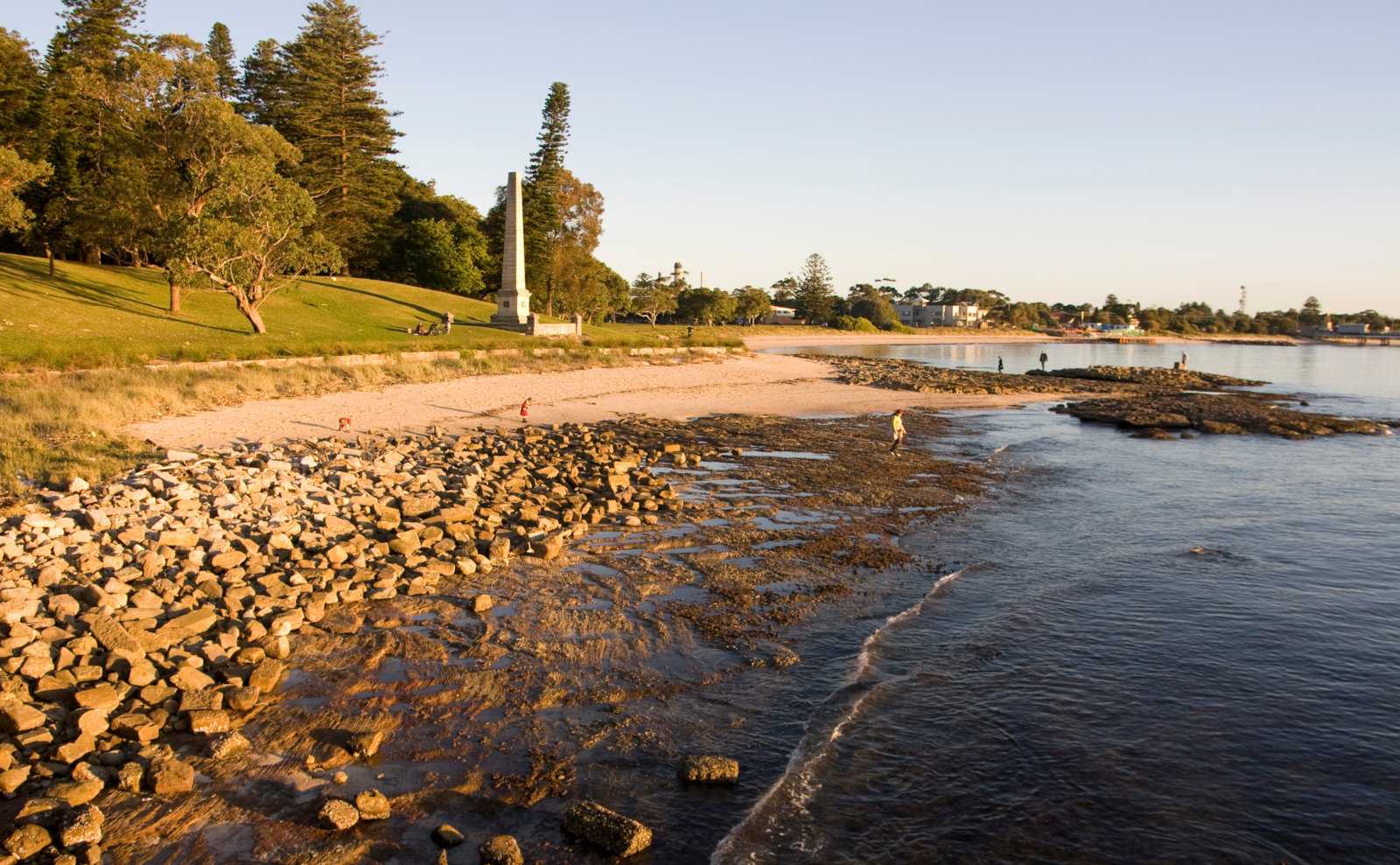 Text provided by Sharyn of Discover Australia Now
Kurnell is a controversial place, but also a very interesting and historical one too. Kurnell is known as the birthplace of modern Australia as it is the landing spot of Captain James Cook, the man who "discovered" Australia when he stepped ashore from his ship Endeavour on 26 August 1768. It is also known as the place where the land was stolen from the local Aboriginals.
At Kurnell, you will find monuments erected in memory of Captain James Cook and other crew, plus acknowledgements to the local Aboriginals. There is a heritage-listed national park to explore with a visitor's centre in it that houses local artefacts. Plus there is a lovely bay beach to swim in and a couple of vibrant cafes. If there at the right time of year you will see the whales migrating up and down the coastline.
The best way to discover Kurnell is to walk. There are a number of walking tracks that take you along the shore of Botany Bay, taking in all the monuments and to the headland offering fabulous views back over the city and out to sea. Kurnell is off-the-beaten-path in the southern suburbs of Sydney – but that is how the locals like it!
How to get there: Kurnell is located on the south Headland of Botany Bay in the Kamay Botany Bay National Park. It's about 22 km south of Sydney's CBD and can be reached by train to Cronulla and then a bus ride. It can take between an hour and ten minutes to two hours to get there, so this is also a lovely spot for an overnight or weekend stay.
Jenolan Caves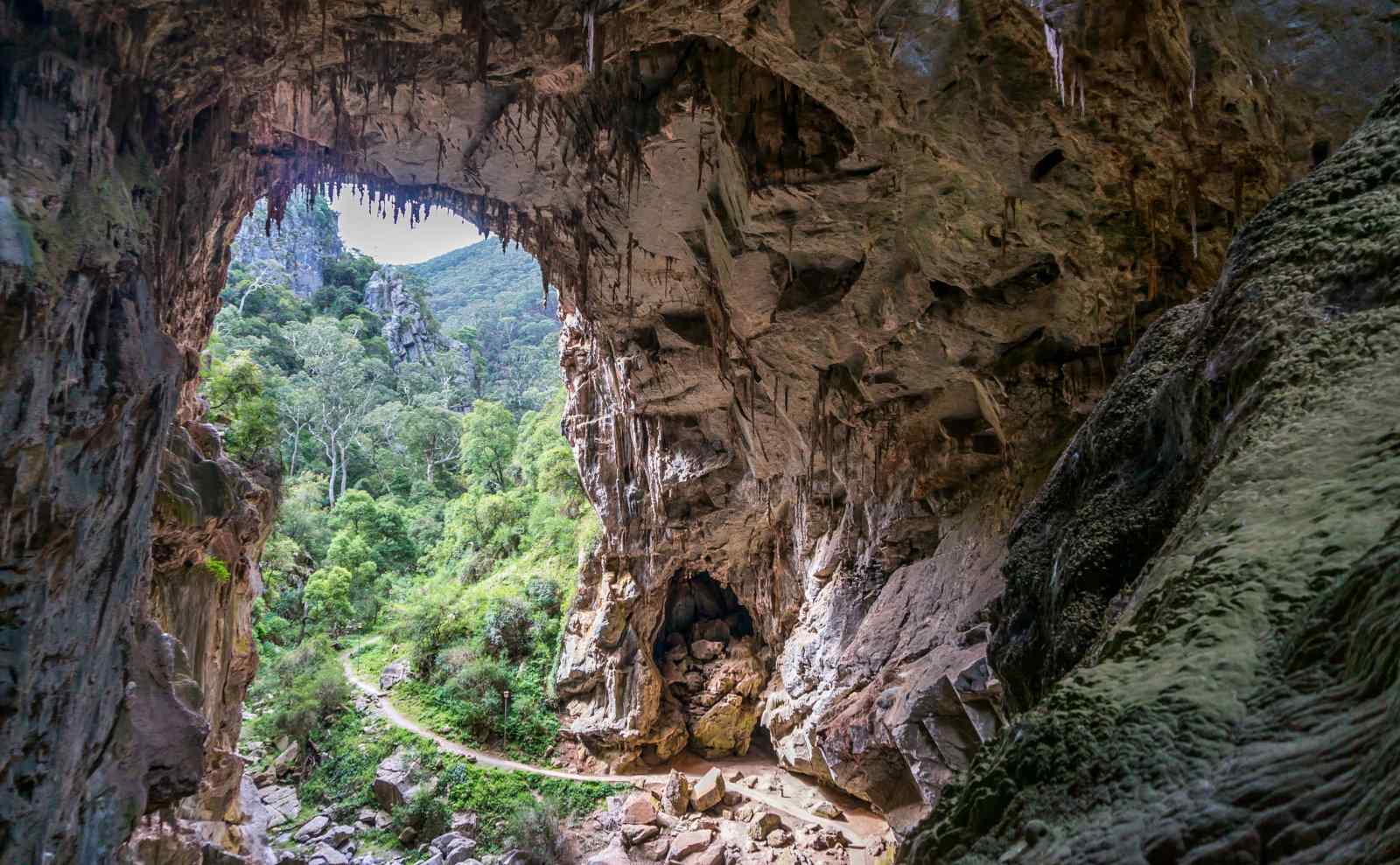 Text provided by Cassie of Cassie the Hag
Did you know that you can visit the largest discovered open cave series in the world on a day trip from Sydney? If you're looking for unusual things to do near Sydney, then joining one of these fascinating Jenolan Cave tours should be high on your list.
The limestone chasms, caverns and passages at Jenolan Caves formed millions of years ago, and you'll find endless natural history – fossils, stalactites, cathedral-like halls, and much more – while taking a guided tour deep into the mountain.
There are a few tour options available, from family-friendly one-hour tours to see crystalised underground walls and bizarre rock formations, to 2.5-hour adventure tours where you'll crawl, squeeze, and abseil around the caves. I chose the 2-hour Lucas Cave tour, which winds through magical passages before opening up into the atmospherically lit 'Cathedral.'
This enchanting underground world is truly the most unique activity I've done in Sydney. The sights are fascinating from start to finish – from huge underground chambers to intricate and ethereal rock formations, You really have to see it for yourself. Oh, and did I mention that wild platypi live in the Blue Lake directly adjacent to the caves? There's no guarantee of seeing them, but I know they're there, as I was lucky enough to see one during my trip!
How to get there: The caves are 75 minutes from Katoomba (and about three hours by car from Sydney), so while you can visit them as a day trip you'll have more time if you stay overnight, either at the Caves House or in nearby Katoomba. Luckily, they perfectly combine with a weekend trip to the Blue Mountains. You can drive to Jenolan, take a train to Katoomba and then join a bus tour, or book a full-day tour from Sydney.
Map of these Unique Places in Sydney
I've put all of these cool places onto a map so you can more easily find them while visiting Sydney! Click on the map to open it.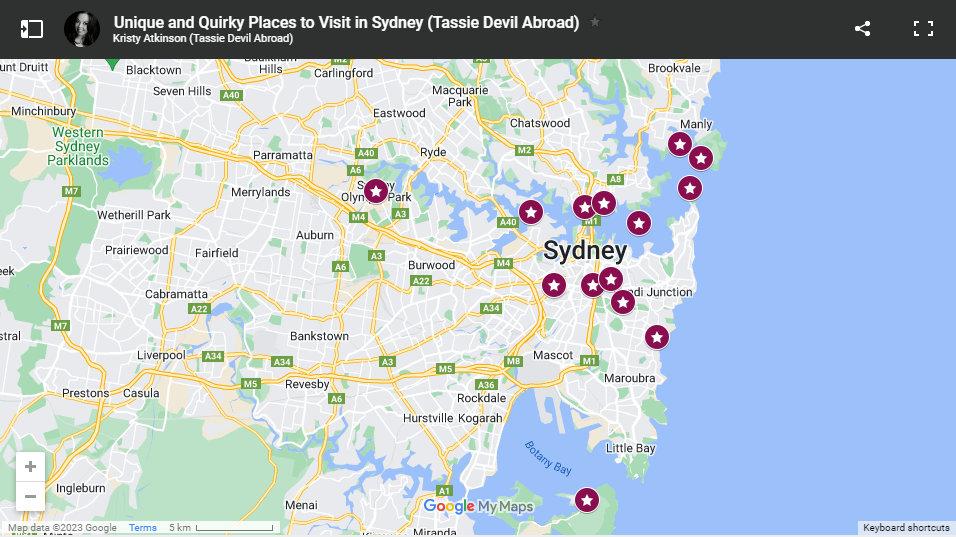 Pin Me!
Have you ever visited off-the-beaten-path places in Sydney before? Let me know in the comments what off-beat things visitors should not miss or pin one of these if you're looking for quirky and unique places to visit in Sydney in the future!
All information is true and correct at the time of publishing but I cannot be held responsible for changes in opening times and prices or businesses closing in the meantime. I always endeavour to keep my posts up to date but also encourage you to double-check the official website of an attraction for information on when it is open, how much it costs etc.