While I tend to say I'm Tasmanian as I grew up there from the age of two, I was actually born in the beautiful city of Sydney. I returned many times to visit family and subsequently have visited a lot of the sights because Sydney is just so much fun to explore! With the beautiful harbour and beaches along with fascinating history, there's more to Sydney than the Opera House. However, for first-time visitors to Sydney you're going to want to see the highlights, right? Who would go to London for the first time and not see Big Ben? Or to New York and not visit Central Park? I recently got to take Dennis to Australia to meet my family and friends, so we also took some time to visit Sydney so that I could show him around one of my favourite cities in Australia. If you've never been to Sydney before and want to know how to spend your first visit, this guide is for you!
This post contains affiliate links. This means that if you follow a link and then purchase or book something, I will earn a small commission at no extra charge to you. This helps me with the costs incurred from running this site and means I can keep bringing you travel content like this. You can read more about this on my privacy page. Thanks for your support!
Where to Stay in Sydney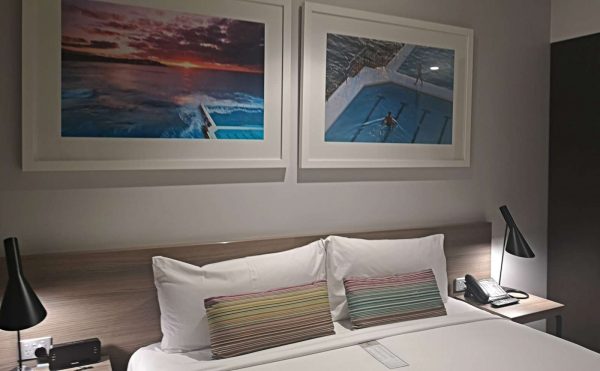 First things first, Sydney is expensive, especially if you want to base yourself in the city centre or as close to the harbour as possible! But it is possible to find affordable and convenient accommodation so that you can spend the majority of your time (and money!) enjoying everything the city has to offer.
Rydges Sydney Airport (convenience)
We flew for about 24 hours from Amsterdam to Sydney, arriving at about 11pm at night. The last thing I wanted to worry about was getting to our accommodation from the airport when all I wanted was a shower and sleep so we decided to spend our first night at Rydges Sydney Airport. Not only is this hotel SO convenient (you literally walk out of the terminal and the hotel is across the road) but it was just lovely. The shower was huge (a hot shower after a long flight is heaven) and the big bed was so comfy. I also loved the photos of Bondi Beach above the bed.
The breakfast buffet the next morning was one of the best I've ever had, do not miss the Bircher muesli it was heavenly! I also paid a little extra to get a view of the runway, and as you can see above, it was quite cool to be able to see planes taking off from our room.
The next morning after our amazing breakfast we checked out and easily hopped on a train into the city centre. We just had to go back into the terminal and down under it to the airport station. I actually loved this hotel and was a bit sad we hadn't booked to stay here again before going home, just so I could have that breakfast again!
Base Backpackers Sydney (budget)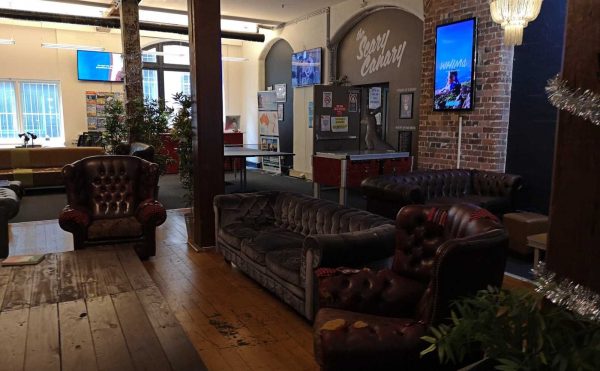 We didn't want to spend too much money on accommodation as we were planning to be busy exploring a lot, so we spent the next four nights in a private double room (with private bathroom) at Base Backpackers Sydney. The best thing about Base (aside from the price obviously) is that it's smack in the middle of Sydney's CBD and two blocks from Town Hall Station which makes getting around the city a breeze.
Now hostels aren't for everyone and we're both past the age where we want to share our sleeping space with others but we do also find that hostels can be quite fun so a private room can be a good alternative. I want to be honest and parts of our stay at Base wasn't the best. I found the bed quite uncomfortable and it gave me a really sore back the whole time we were there. The private bathroom was ok, except there was nothing to keep the water in the shower so our bathmat got soaked. Our room didn't look anything like the private room photos on the website, so that was a bit disappointing as well.
We did have quiet at night, there was no noise near us, and a TV plus desk in the room so we could chill out when we wanted to. There's also a pretty cool bar next door that's affiliated with the hostel, called the Scary Canary. They do lots of excellent and affordable meals, so it's definitely helpful for those travelling on a budget! The hostel also organises lots of social events so you'd be able to make friends easily and there's a 7/11 supermarket two doors down where we usually got snacks or breakfast.
Rydges Sydney Harbour (mid-range)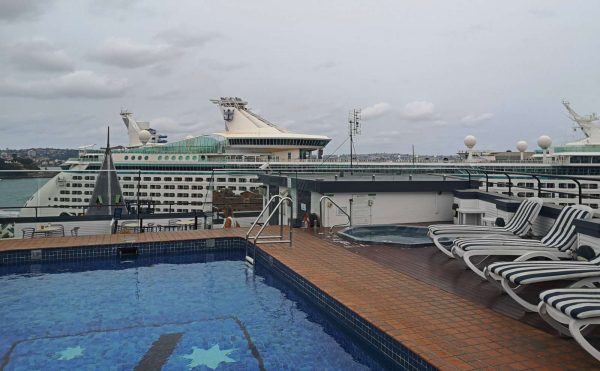 For our last night in Sydney, I decided to splurge a little, and chose the Rydges Sydney Harbour mostly for that rooftop pool/spa combo with a view directly over the harbour! Now by splurge, we didn't go crazy, but it was more expensive than a hostel that's for sure. The hotel itself is a little dated but it's in the middle of the historic Rocks area and the rooms were still quite nice. There was even a bathtub which I am always excited about, not having one at home in the Netherlands!
The rooftop pool and spa area is the highlight though, with fabulous views over the CBD, Harbour and the Rocks area. There was a cruise ship docked at the nearby terminal which blocked the view of the Opera House but once it departed we enjoyed the views even more. The weather could have been better but you can't have everything.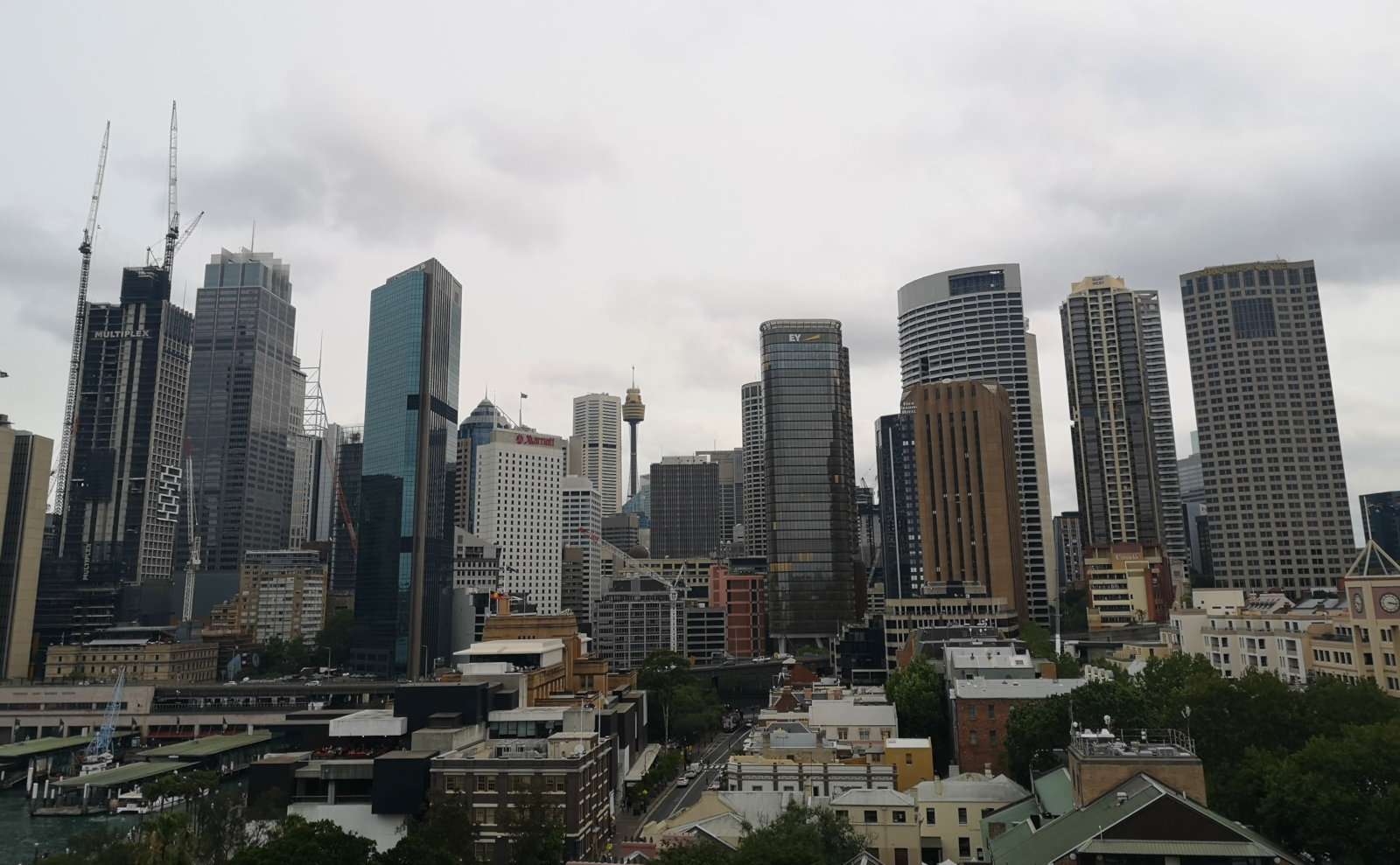 It's a short walk from Rydges Sydney Harbour to the Circular Quay train station, as well as all the ferry terminals so this is also a good base for getting around the city. The food was good, the bed was comfy and the location/views truly can't be beat!
Sofitel Sydney Darling Harbour (splurge)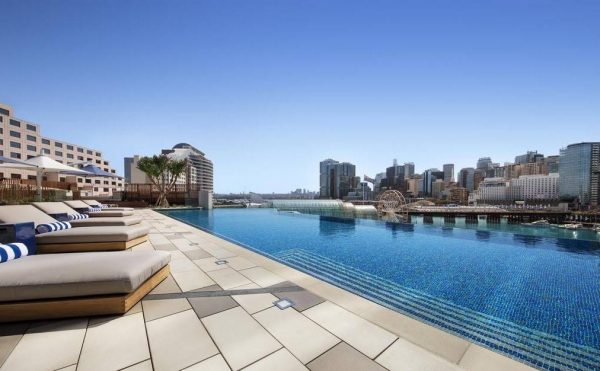 Alright, we didn't actually stay here (this time!) but next time we're in Sydney I'm definitely going to spend at least a night at the Sofitel Sydney Darling Harbour! This incredible five-star hotel towers over the exciting Darling Harbour area and isn't really that much more expensive than Rydges Sydney Harbour.
The rooms and bathrooms are huge and luxurious, with beautiful views over Darling Harbour plus massive bathtubs – we all know I'm a sucker for a bathtub! There's also an amazing infinity pool, a restaurant and three different bars to enjoy if you don't feel like leaving the hotel.
The only 'downside' would be that you'd probably need a taxi to get there with luggage, as there aren't any stations in Darling Harbour. It's not far to walk back up to Town Hall, although it is uphill; but if you're splurging on staying here you might as well go the whole hog and also pay a little extra for a taxi or Uber for when you arrive and leave.
Must-See Sights in Sydney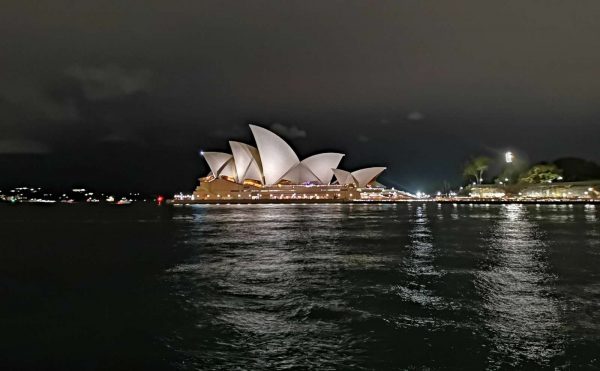 First-time visitors to Sydney are undoubtedly going to want to see the main sights, like the big three of the Opera House, Harbour Bridge and Bondi Beach. But there's more than those three that I personally think new visitors should make it a point to see, whether you're into history, shopping, beaches or bars and restaurants.
The Opera House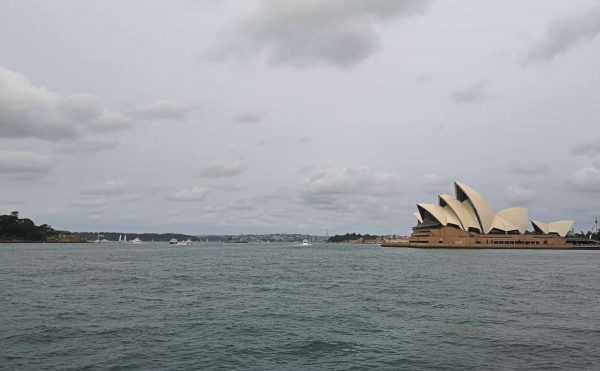 The weirdly shaped white sails of the Sydney Opera House are possibly the most well-known icon of the city apart from the Harbour Bridge. It was designed by Danish architect Jørn Utzon for a worldwide competition, although he ended up resigning from the project before it was completed. The distinctive shape has led to many jokes about it resembling a stack of dishes drying next to a sink, but it's probably one of the most photographed sights in Sydney and is definitely one of the most visited attractions in Australia. You can do a tour of the interior to see the different concert halls, theatres and backstage areas, have a drink or meal in the bar or simply take some photos of the exterior.
Top tip: Some of the best views of the Opera House are from the Botanic Gardens, Mrs Macquarie's Chair, the Hickson's Road Reserve next to the Harbour Bridge, Milson's Point across the harbour or from the water on a ferry.
The Harbour Bridge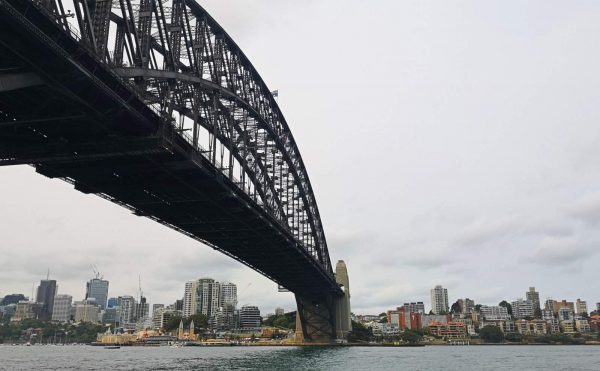 The other sight that dominates Sydney's harbour is the Sydney Harbour Bridge, also known as the "Iron Coathanger" by Aussies because of its distinctive shape. It was completed in 1932 and the design was based on the Hell Gate Bridge in New York. The company who designed the Sydney Harbour Bridge also designed the Tyne Bridge in England, and it's easy to see the similarities between the three. Many visitors to Sydney do the BridgeClimb, where you can actually climb all the way up on top of the arch for spectacular views over the harbour and city. You can also see pretty impressive views from the Pylon Lookout (for a fraction of the price!) or walk across the entire bridge for free.
The Rocks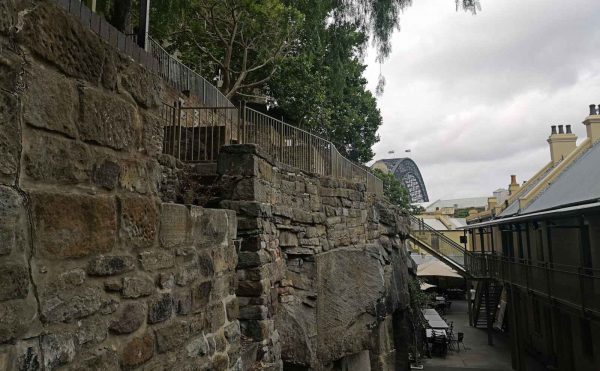 The area between the Sydney Harbour Bridge and Central Quay is known as The Rocks. This area is one of the oldest in the city, with many buildings and structures dating back to the earliest days when Sydney was built by the British colonists. *Side note: obviously this colonisation/invasion displaced the Indigenous Australians who already lived here, you can read more about that in a later section.
Nowadays the Rocks area is filled with art galleries, souvenir shops, pubs and restaurants. Two pubs in the area both claim to be Sydney's oldest surviving pub: the Fortune of War and the Lord Nelson. The Museum of Contemporary Art is right next to the harbour and there are often big cruise ships docked nearby as well.
Sydney Tower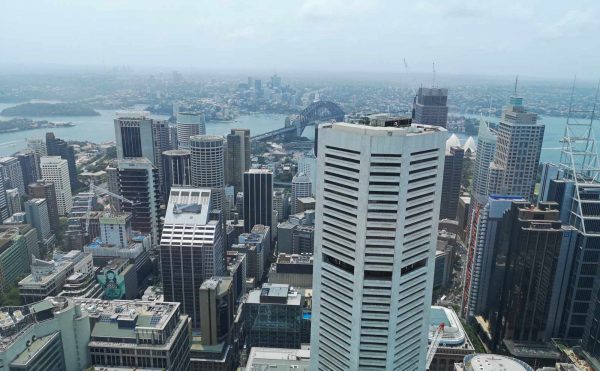 For someone who really isn't a fan of heights, I do like seeking out towers in cities! Sydney Tower is the tallest structure in Sydney (and the second tallest in the entire southern hemisphere!) so it's my favourite place to go for incredible views over the city. There's a revolving restaurant and bar in the tower if you want to have a romantic dinner with those views or you can just admire the views from the observation deck.
Hyde Park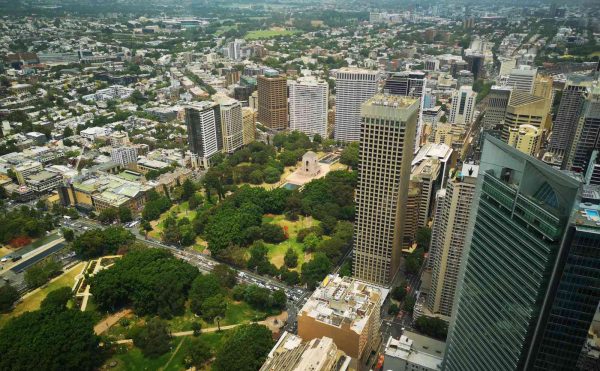 One of the main sights you will see from Sydney Tower is the massive Hyde Park located in Sydney's CBD. If you need a break from the hustle and bustle of the city then wandering through Hyde Park can be very restful. The park is also home to the Archibald Fountain and the ANZAC War Memorial (which you can see in the top part of the photo above). There are plenty of other monuments and garden areas to explore so make sure you spend some time in Hyde Park while you're visiting Sydney!
St. Mary's Cathedral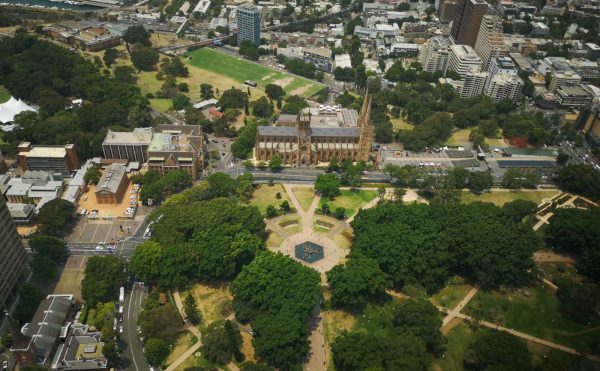 Across the road from Hyde Park (and the Archibald Fountain as you can see above) is The Cathedral Church and Minor Basilica of the Immaculate Mother of God, Help of Christians AKA St. Mary's Cathedral. It's the longest church in Australia (although not the tallest or biggest) and is very beautiful. Even if you're not religious it's worth visiting to see how grand this Gothic Revival building is up close. Yeah, it doesn't look that impressive from up in Sydney Tower, but trust me, it's pretty stunning when you're on ground level! It's also a Heritage Listed building and houses some stunning stained glass windows.
Royal Botanic Garden Sydney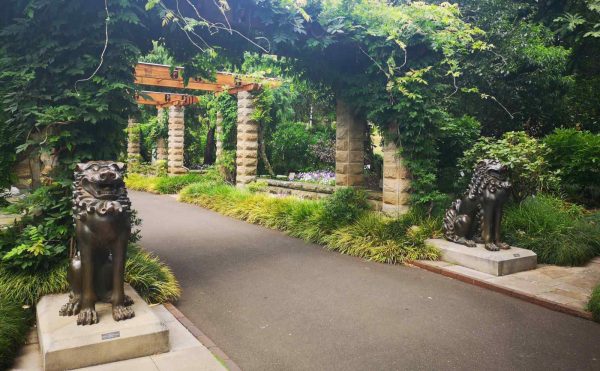 If you continue along the harbour to the right of the Opera House you will quickly be within the grounds of Sydney's Royal Botanic Gardens. The gardens cover 74 acres of ground with lots of beautiful sections that are perfect for taking Insta-photos while you're exploring! If you walk all the way along the waterside you'll come to Mrs Macquarie's Point and Chair, which is an excellent spot to get photos with the harbour, bridge and Opera House behind you (the photo at the Best Tours section of this post was taken there). I also really love the Oriental Garden and main pond area (where two of the photos below were taken) but there is plenty to discover for yourself, including a giant koala made of plants!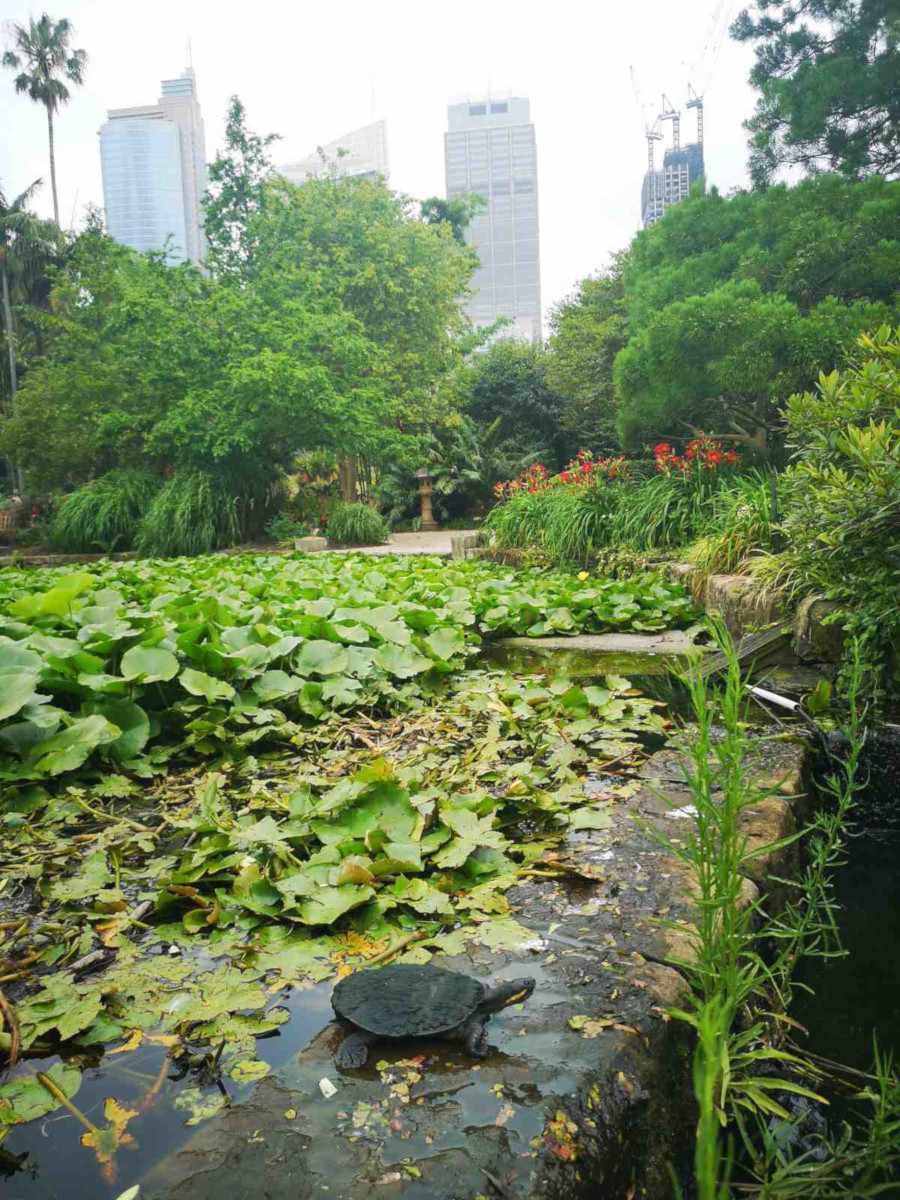 Queen Victoria Building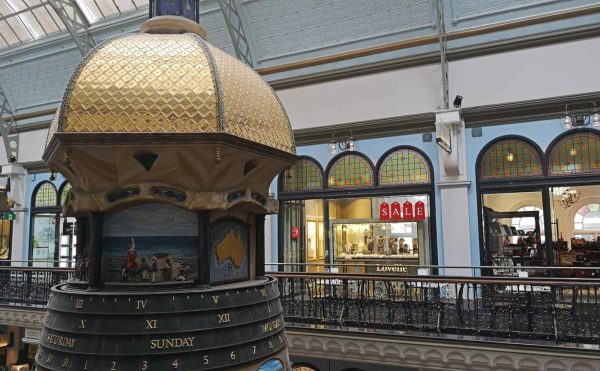 The Queen Victoria Building (usually abbreviated to the QVB by locals) is a heritage-listed building that was built between 1893 and 1898. Originally intended to be a marketplace, the QVB is now a retail arcade building filled with shops. If you're looking for a bit of retail-therapy then I definitely suggest you head here (I especially love the Dr Seuss shop!), but there's more to the QVB than just shops. The building itself is gorgeous, with lots of decorative cast-iron balustrades, original tiling, stained-glass windows and statues throughout. There are also two incredible massive clocks with dioramas showing moving figures from Australian and English history. There's also a statue of Queen Victoria in front of the southern entrance to the building, along with a wishing well featuring a sculpture of her favourite dog!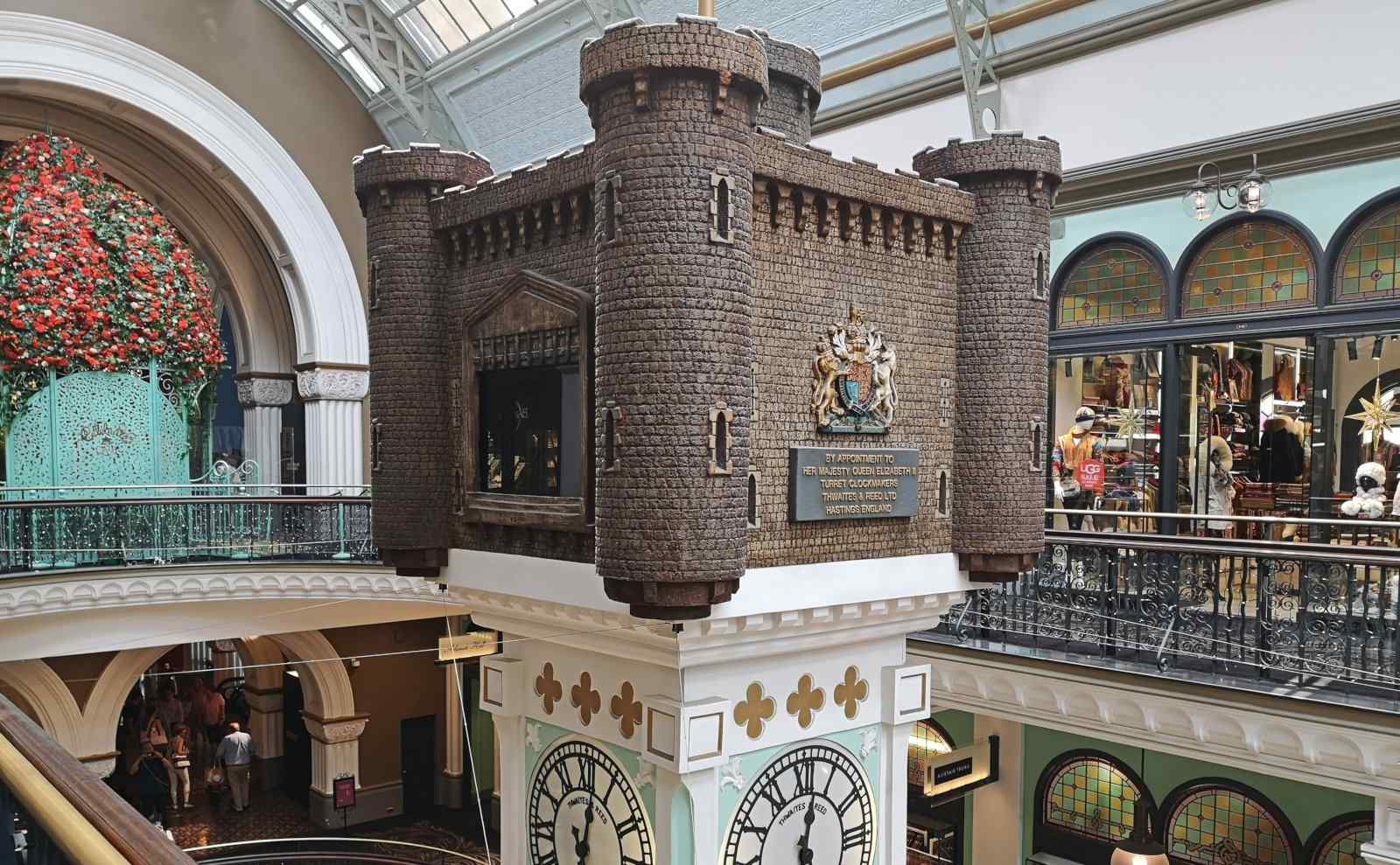 Sydney CBD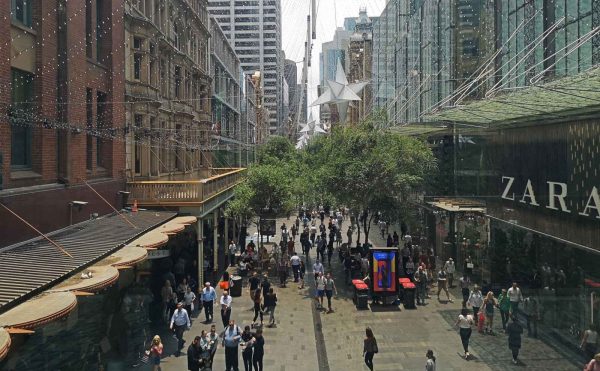 For a taste of modern Sydney you can walk through the CBD to do a spot of shopping while keeping an eye out for buskers and street art. Pitt Street, in particular, is lined with shops (including the Pitt Street Mall) if you just want to lighten your wallet. Lovers of the movie The Matrix will want to visit Martin Place where the famous scene of the woman in the red dress was filmed in front of the fountain there. Angel Place (near the Wynyard train station) is also worth a visit to see the Forgotten Songs installation piece – where 50 birdcages are suspended between the buildings and if you listen carefully over the city bustle, you can hear the recorded songs of birds that were forced out of Sydney by European settlement.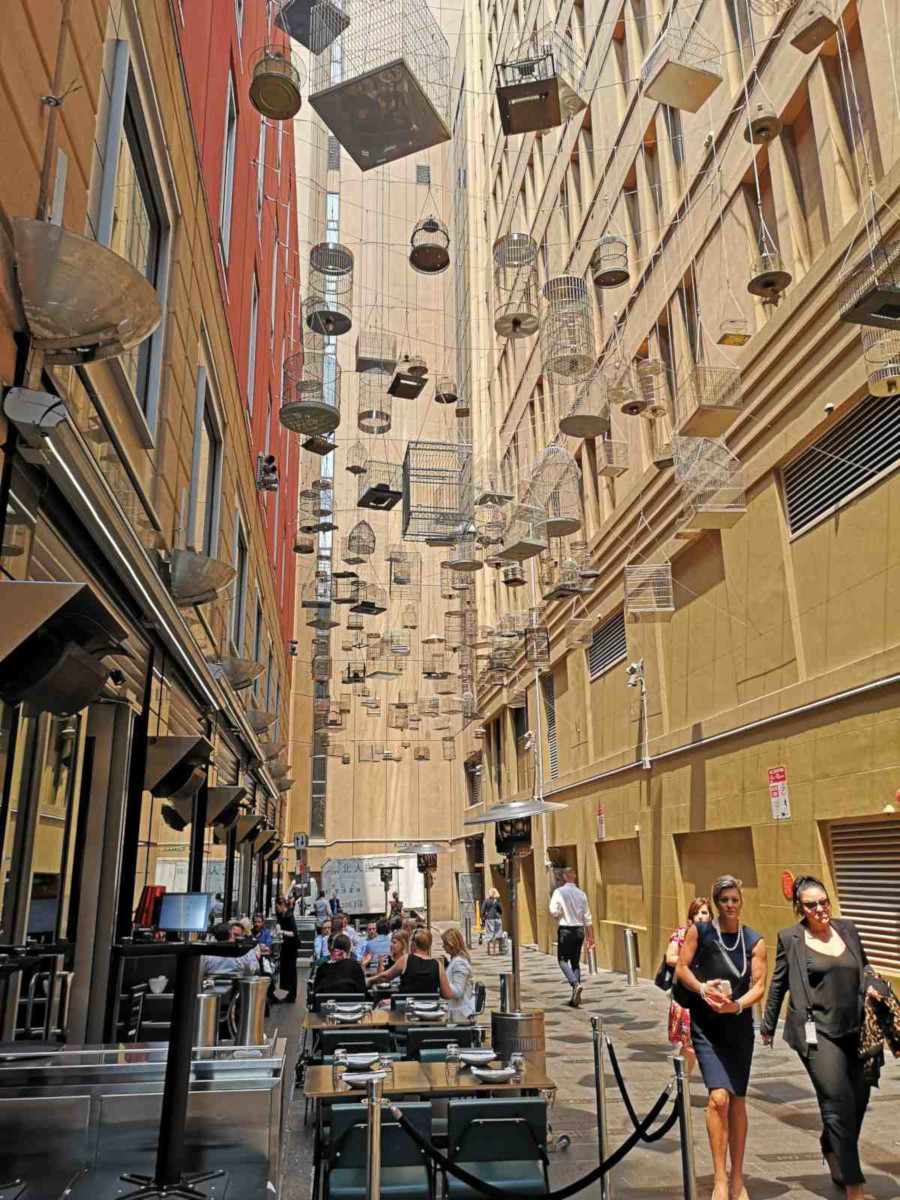 Darling Harbour and the Chinese Garden of Friendship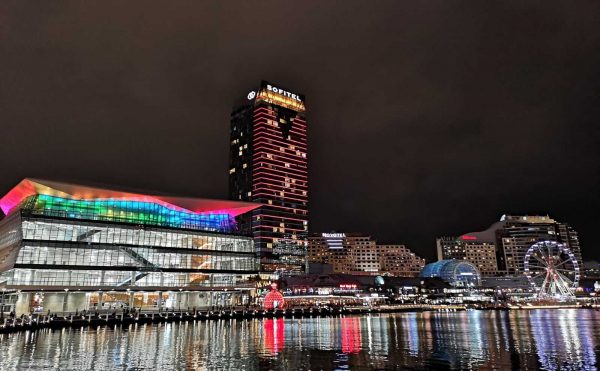 Sydney Harbour gets a lot of hype but Darling Harbour is just as cool. This smaller harbour is filled with shops, restaurants, hotels, museums, sculptures, a cinema and other attractions like the Sydney aquarium. It's definitely worth taking the time to come here for a wander around, a meal or some more shopping! If you're interested in museums (see more on them later) then this is where you will find the Australian Maritime Museum including a naval warship and a submarine moored in the harbour. Darling Harbour is also home to the Sydney location of Madame Tussaud's, in case you want your photo taken with the wax models of some famous Australians! If you head under the overpass away from the water you will also come to the Chinese Garden of Friendship, a beautiful spot hidden away among Sydney's skyscrapers.
Bondi Beach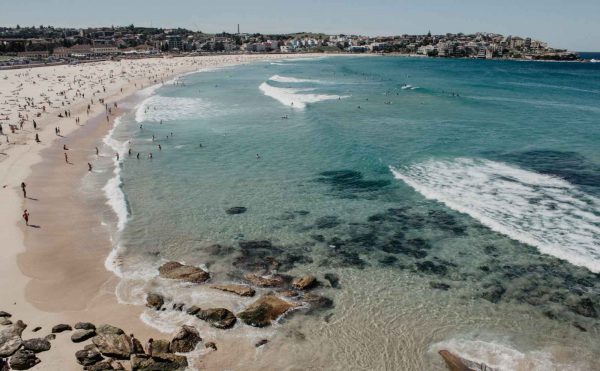 Of course, all first-time visitors to Sydney are going to want to visit the world-famous Bondi Beach! On the western edge of the city, you'll find bronzed lifeguards, sunburned backpackers and beautiful blue waves. To get there you need to get a train from the city to Bondi Junction, and then a bus to the beach. Do be aware that Bondi Beach often has a strong undertow (that's why there are lifeguards after all) so you might not want to swim out too far if you're not a confident swimmer. The famous Bondi Icebergs Club swimming pool and bistro is a nice compromise, the swimming pool is filled with seawater, but you won't have any chance of being swept out to sea. Bondi Beach is also lined with lots of cafes, bars, restaurants and shops, so you can easily spend all day here living the Aussie beach life dream.
Manly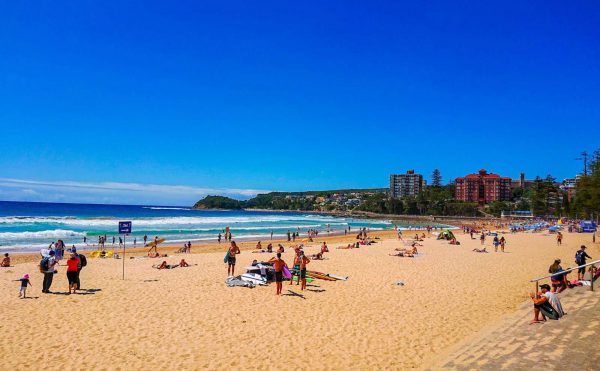 There are honestly hundreds of stunning beaches around Sydney, but after Bondi, the most popular and well-known has to be Manly Beach. Manly Beach is a lot easier to get to than Bondi, as you can simply catch a ferry from Circular Quay and then walk a little way to reach the main drag. Plus, if you time your visit for a Sunday then it will only cost you $8.05 (AUD) as all public transport in Sydney is capped to that on Sundays! Like Bondi, Manly Beach is lined with cafes, restaurants and shops to explore, in-between time spent lazing on the sand or splashing in the water. If you head to the right end of the beach (as you are facing the ocean) there's another little beach called Fairy Bower Beach which has charming rock pools to explore and a sea pool.
The Best Things to do in Sydney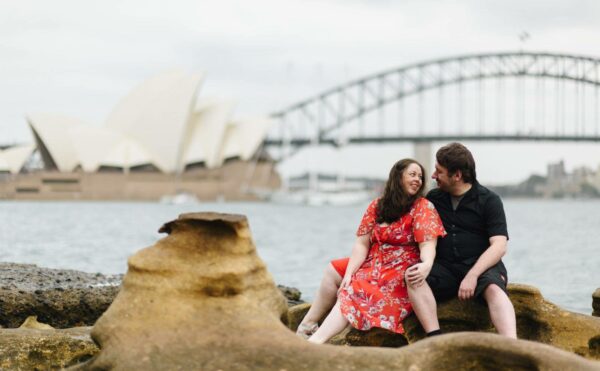 Obviously, visiting all (or any) of the spots in the section above will give you PLENTY to do in Sydney, but if you're looking for more actual activity-type things to do while in Sydney, these are my personal top picks.
Luna Park
Luna Park is an amusement park in Sydney that was originally opened in 1932, although it has had periods of closure and rebuilding between then and now. One of the coolest things is that it's free to go into the park and walk around (and take photos) since you only need to buy tickets to go on the rides. Some photos of the iconic face on the gate is a must and riding the Ferris Wheel also offers some lovely shots. I once went here with my family and especially enjoyed the indoor slide rides in the Coney Island section! If you are planning to have fun on the rides you can buy an unlimited rides pass ahead of time here.
Learn to surf
If you've never done it before then learning to surf is probably pretty high on most travellers to Australia's bucket list! For the quintessential Aussie beach bum experience, you can do a two-hour beginner's surfing lesson at the iconic Bondi Beach. Gnarly, dude!
See if you can find Nemo
Speaking of dudes who say gnarly, if Finding Nemo (and, of course, the coolest turtles ever) is what inspired you to visit Sydney then you need to spend some time under the water. If you don't fancy actually getting wet then the SEA LIFE Sydney Aquarium is home to sharks, dugongs, penguins, turtles, stingrays and hundreds of colourful fish – including clownfish! But if you're not into animals in captivity you can also spot plenty of local sea life on a snorkelling tour from Manly.
Taronga Zoo
Over the many times I visited my family in Sydney, I pretty much always went to Taronga Zoo as well. As I've gotten older I am unlikely to visit zoos because it's rare that an animal in captivity is ever going to be happy. But then again, they are often great tools for teaching people about why conservation is important, as well as doing their part to help save endangered animals through breeding programs. If you are happy with visiting zoos and seeing animals in captivity then the Taronga Zoo in Sydney is incredibly rewarding. It features stunning views over Sydney Harbour and you can even catch a ferry to get there.
Take photos or have them taken for you!
At most of the iconic Sydney spots, you're definitely going to want to take photos and probably selfies too, right? If you'd like to ensure you get really gorgeous photos of yourself (and whoever you're with if not travelling solo) then a city like Sydney is a good place to splurge on a photographer. The photo under the heading of this section was one of the ones we had taken of us! Sweet Escape is the name of the company we used, and they also offer photos in lots of other cities around the world. It isn't cheap but we'd never had professional couples' photos taken of us before and if you're going to do it, it might as well be somewhere as iconically beautiful as Sydney! I was also very impressed with Sweet Escape's online support when two years later I thought I had lost the photos and couldn't access them anymore because of a mistake in my email address when signing up, but a lovely lady helped me recover them all. This is not sponsored in any way, but I used them and had a wonderful experience.
Top tip: You can get the same shot with both the Opera House and Harbour Bridge behind you from Mrs Macquarie's Chair which is on the other side of the Royal Botanic Gardens from where the Opera House is. If you're going by car or taxi it's at the end of Mrs Macquaries Road.
The Best Museums in Sydney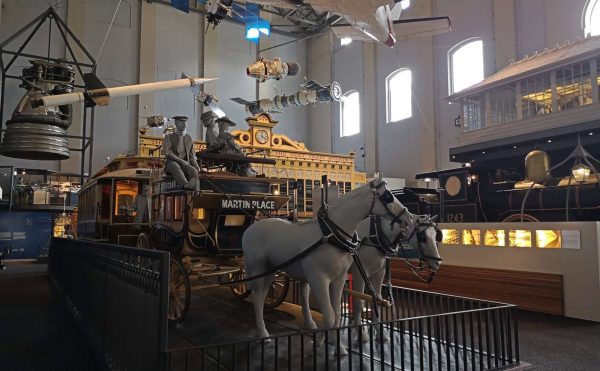 Sydney is home to numerous museums, but these are the ones that are my personal favourites and I would take a friend to who's never been to Sydney before. They provide a good mix of Sydney's history and culture.
Museum of Sydney
The Museum of Sydney should be your first stop if you are interested in the history of Sydney and Australia. The museum is in the building that was Australia's first government house and features plenty of exhibits about the city's past, from before the First Fleet until today. It's definitely a good choice if you want an overview of the city and some background on Sydney.
Susannah Place
If you're interested in the colonial history of Sydney then Susannah Place offers a unique glimpse into what life was like for the working class who lived in the Rocks area of Sydney. The Rocks is a beautiful part of Sydney's Harbour but, like many port cities, this trendy district was once considered the slums.
Powerhouse Museum
The Powerhouse Museum is located in Darling Harbour inside what used to be the power station for Sydney's electric trams. It's fitting then that this museum is dedicated to all sorts of technology including decorative arts, science, communication, transport, costume, furniture, media, computer technology, space technology and steam engines. This is the one museum Dennis wanted to visit while we were in Sydney, and it's very interesting, with interactive parts and exhibits on many different topics.
Maritime Museum
Another museum in Darling Harbour, the Australian National Maritime Museum is one of the best if you are with kids, as it features (along with exhibits inside the main building) a replica of Captain Cook's HMB Endeavour, the former navy destroyer HMAS Vampire and the HMAS Onslow submarine – all of which you can explore on board! I actually took my younger brothers here years ago and they had a great time. Along with the fleet, you can actually go on there are lots of exhibits on Aboriginal seafaring as well as European exploration and immigration by sea.
Hyde Park Barracks
For those interested in Australia's convict history, don't miss out on the Hyde Park Barracks. The building is a heritage-listed former barracks that's also on the UNESCO World Heritage List as one of 11 pre-eminent Australian Convict Sites. It's where many convict men and boys lived after arriving in Sydney, and has a lot of displays to show what life was like for convicts in Australia.
Art Gallery of New South Wales
Yes, technically it's an art gallery, not a museum, but as the Art Gallery of New South Wales is one of the biggest in the country and the most important art gallery in Sydney, I couldn't miss it out. The classical building itself is impressive (located next to the Royal Botanic Gardens in the domain) as is the huge collection of both Australian and international art. If you are at all interested in art then you will love it, but if modern art is more your thing you might like to check out the Museum of Contemporary Art Australia (MCA) in Circular Quay.
What NOT to do in Sydney (or do this, not that, to save money!)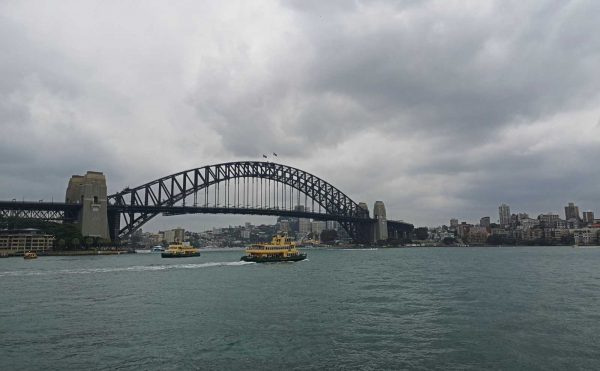 Now I'm not actually saying don't do anything in Sydney you want to do BUT if you're looking to save money there are some ways you can do some of the 'iconic' things for less. For example:
Harbour Cruise
Instead of going on an expensive harbour cruise, just hop on one of Sydney's ubiquitous ferries (perhaps on your way to Manly or Taronga Zoo) and enjoy those stunning harbour views for a fraction of the price! But if you want to, and can afford a little splurge, then by all means also do a fabulous brunch, dinner or drinks cruise and feel like a movie star!
The one time I would say a cruise is worth it is if you do a whale-watching cruise, as these head out beyond the heads of Sydney (where the normal ferries don't go) where you might see whales and seals. I did one of these on one of my trips to Sydney and while I didn't get to see any humpback whales leaping from the water we did see whales and a seal, plus the scenery is just gorgeous going further out from Sydney Harbour.
Harbour Bridge Climb
As I mentioned, climbing the Sydney Harbour Bridge is quite expensive (and terrifying if you ask me) but if you want to do it then go for it! The Pylon Lookout, however, is much more affordable and less nerve-wracking. You can also walk across the bridge for free.
Where to Eat in Sydney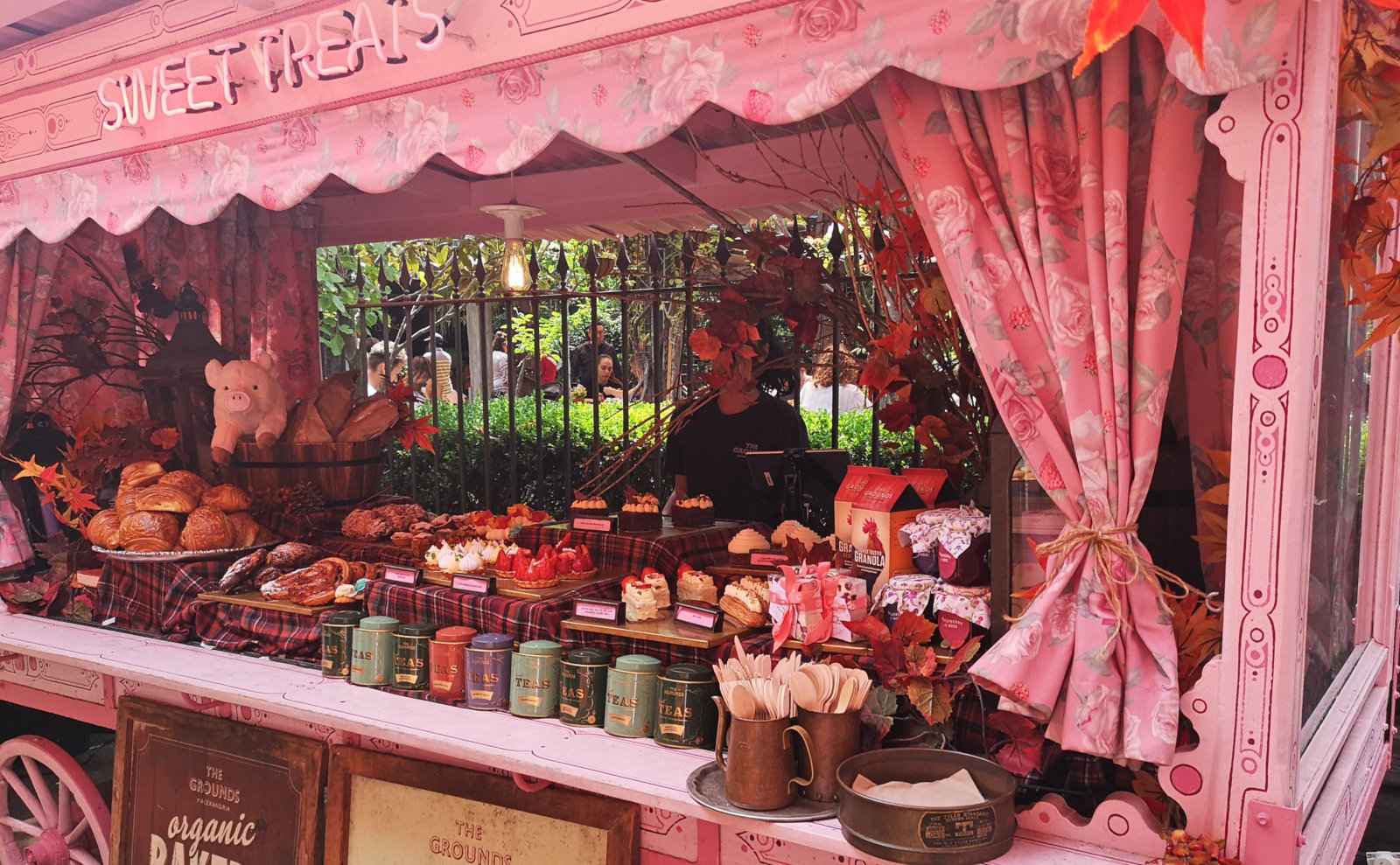 We didn't eat out a lot while we were staying in Sydney, mostly only for dinner and occasionally lunch. We got breakfast each morning either at the hotel (included) when we were at the Rydges Hotels, or at the 7/11 two doors down from the hostel. I had lots of plans for our trip that didn't eventuate because I didn't factor in the jet-lag properly (seriously, add extra days if you can to make up for when you're too jet-lagged to do anything) but these are the places we either did eat at, or will next time!
Sydney Tower
For the ultimate in dining with a view, you can eat (or just have a cocktail) at the Sydney Tower. There are two different revolving restaurants in the Sydney Tower, where you can have lunch or dinner while enjoying the magnificent views of the city and harbour. SkyFeast at Sydney Tower is located on the 82nd floor of the tower while Infinity at Sydney Tower is on the 81st. Both feature set menus while Infinity also has a la carte offerings and SkyFeast includes kid's packages as well as 'kids eat free' offers on certain days. Neither of them are cheap, but if you're going to splurge one night, you can't beat doing it with an incredible view, right?
The Grounds of Alexandria
This place has been popping up on Instagram feeds a lot before we visited Australia, so I had it on my list and we made the pilgrimage. The Grounds of Alexandria is a mashup of cafe/restaurant/garden, with multiple locations to eat within an industrial area from the 1920s. While it does look incredible, it's also very popular and busy, as well as being a bit far out of the city centre. We caught the train to Green Square (which also has some cool murals and a very groovy library) and from there it's about a 20-minute walk to the Grounds of Alexandria. There's also a Grounds of the City located within the CBD but it's not as aesthetically pleasing as the original.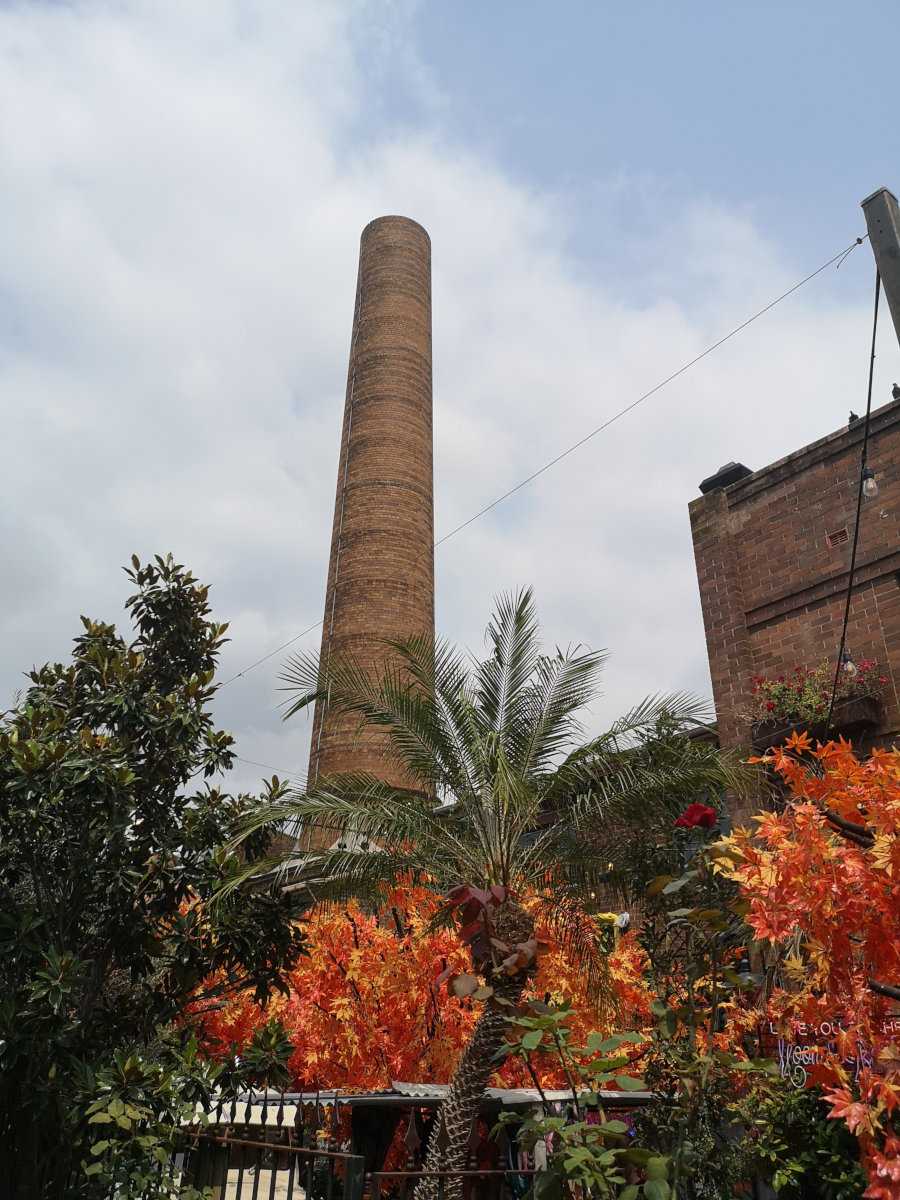 Chinatown
Sydney has an excellent Chinatown neighbourhood filled with restaurants. It's located within walking-distance of Base Backpackers, so we went for dinner one night at had a really yummy dinner at one of the restaurants, although I can't remember which one! But there are many posts out there about the best choices so have a look on Pinterest for recommendations or just do as we did, head to the area and see what takes your fancy.
Regent Place Shopping Centre
We also discovered this really cute little "alleyway mall" between Base Backpackers and Chinatown, called Regent Place Shopping Centre. There are a bunch of quirky little restaurants here, mostly serving Asian food and maximising on the small spaces with cool bar-style seating and décor.
Speedos Cafe
If you're heading to Bondi Beach, you will not want to miss the famous and Instagram-worthy Speedos Cafe! They're open for breakfast and lunch from 6am until 5pm. The menu is filled with healthy and colourful dishes including lots that are gluten-free, dairy-free raw or vegan. We didn't make it this time but if you think you'll enjoy pancakes, fruit juices and rainbow-coloured buddha bowls with views over Bondi Beach – don't miss out!
Concrete Jungle
There's another super Instagrammable cafe with colourful buddha bowls in the city centre if you don't want to head all the way out to Bondi. Concrete Jungle is a very cool cafe during the day and a cocktail bar at night. Even though it's called 'concrete' jungle, it's actually a bright spot of greenery outside Central Station. The food and drink served are based on fresh, healthy ingredients, even the cocktails!
The Scary Canary
I mentioned that there's a bar next door to Base Backpackers Sydney and that bar is also an excellent spot for cheap meals if you're travelling on a budget! The Scary Canary offers meal deals every day of the week, with things like steak and a pint for $20 (AUD) on Thursdays and burgers for $10 on Tuesdays. These meal deals include chips and salad, and, believe me, that's a good price for a meal in Sydney! They also have a small lunch menu where everything is $15 and a regular dinner menu.
Getting Around Sydney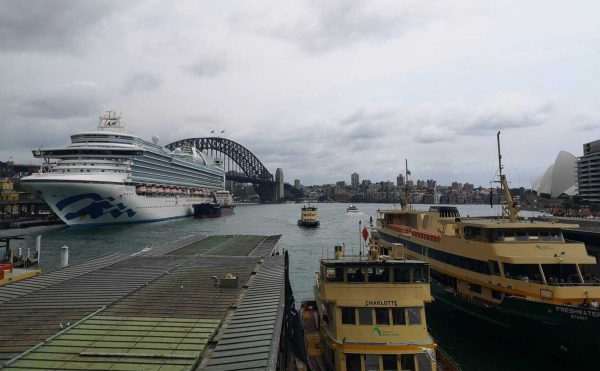 Public transport in Sydney is easy to use once you get yourself an Opal card (just like an Oyster in London). You can top the card up at stations and use it on all public transport including trains, trams, buses and ferries. I've never felt the need to get a taxi or an Uber in Sydney, I either walk or hop on the train to get around the CBD. Much of the city centre is walkable, but after an entire day, you may need a rest! The train lines also run directly to both the domestic and international airport, so you can easily get to your accommodation once you land. I wouldn't personally bother with a transfer unless it was very late at night or I had a huge amount of luggage or something. Dennis and I just hopped on the train when we visited. If you prefer or need to avoid trains you can book a private transfer or the cheaper shuttle bus.
Sydney Events to Time Your Visit For (or avoid!)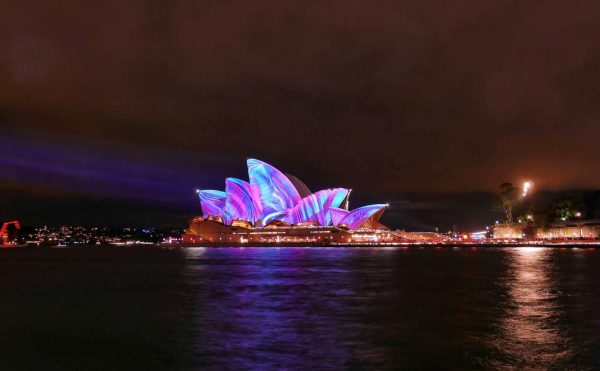 Here are some of the biggest events which take place in Sydney each year and might impact your travels, particularly if things are closed down or really overcrowded. You might want to avoid heading to Sydney during these events, or you might want to ensure you don't miss out on the fun!
Sydney Festival (January)
January is the height of summer in Sydney, so it can be very hot and humid for those who aren't used to the harsh Australian sun. If you are visiting during January though, the Sydney Festival runs for the whole month and adds lots of extra cool things to see or do in the city. The Sydney Festival doesn't disrupt the city too much, it just means there will be more events, performances and other fun stuff to seek out during January!
Sydney Gay and Lesbian Mardi Gras (February/March)
Gay and lesbian travellers will probably want to time their visit to coincide with Sydney's biggest gay event, the Sydney Gay and Lesbian Mardi Gras! Most Aussies just refer to this even as Mardi Gras, and it's sort of a mix between a gay Pride parade and carnival in Rio. It's actually a festival, which begins on the second Thursday in February and ends on the first Saturday in March. While the Pride parade is the most well-known part, Mardi Gras also incorporates other events like the Bondi Beach Drag Races, a film festival, a fair day, discussion panels and other events on LGBTQ+ issues in Australia. The parade takes place on the first Saturday in March, so some disruption to the streets in Sydney's CBD is to be expected if you are not interested in seeing the colourful extravaganza – although I do recommend you watch it!
Sydney Harbour Regatta (March)
The Sydney Harbour Regatta is a yacht racing event which takes place over a weekend in March. If you enjoy yacht racing you might enjoy seeing it, otherwise, it could mean you won't be able to travel on ferries across Sydney's waters on those two days, so just check which dates it's being held for the year if you are heading to Sydney in March.
Vivid Sydney (May/June)
If you're heading to Sydney during the crossover between autumn and winter (remember this is the southern hemisphere) then you're in for a treat. Vivid Sydney takes place during three weeks starting in May and ending in June. It's a festival of light, music and ideas that's most known for the incredible projected light displays on Sydney landmarks at night. Photographers, in particular, will not want to miss out on the chance to photograph Sydney's most iconic buildings lit up with vivid displays (see the photo at the top of this section!) and there are lots of musical performances on during the festival as well.
New Year's Eve (December)
One of the most popular, famous and gorgeous places to ring in the New Year is on or around Sydney Harbour. Fireworks displays go off at 9pm and midnight from boats within Sydney Harbour as well as the Sydney Harbour Bridge, so Sydney is a very popular destination for celebrating New Year's Eve. Since it's summer in Australia it's also much warmer than other places. However, Sydney on New Year's Eve is absolute madness, it's so busy. I once got to experience it from the shores of the Botanic Gardens and it was so beautiful. It was part of a youth ambassador thing I did though, so we were shepherded around by our group organisers and had a coach to take us back to our accommodation. I shudder to think what public transport is like! If you are set on experiencing the fireworks in Sydney I'd say try and stay somewhere where you will have a view of the harbour for the event, if you can afford it…
Map of Sydney
Here's a map with all the places I've talked about in this post to help you find your way around Sydney.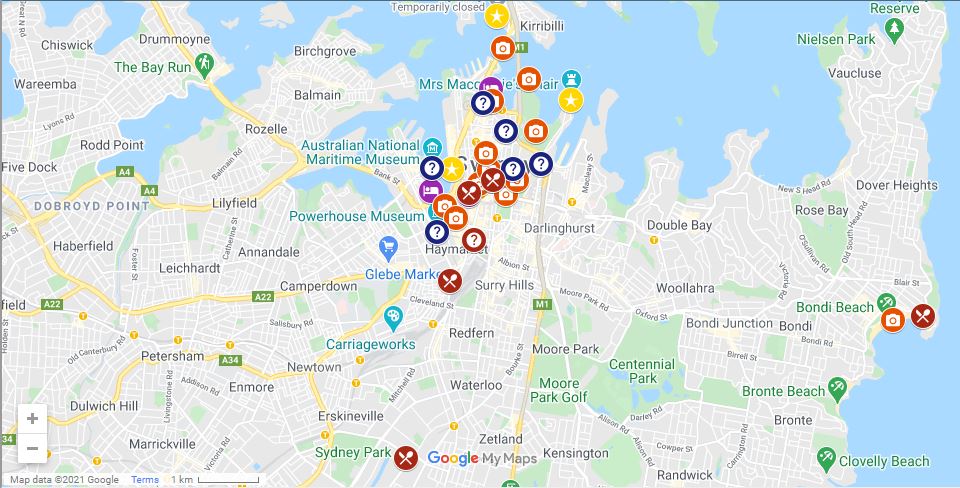 Pin Me!
Have you ever visited Sydney? Let me know what you think first-time visitors shouldn't miss in the comments or pin one of these if you're planning to visit Sydney in the future!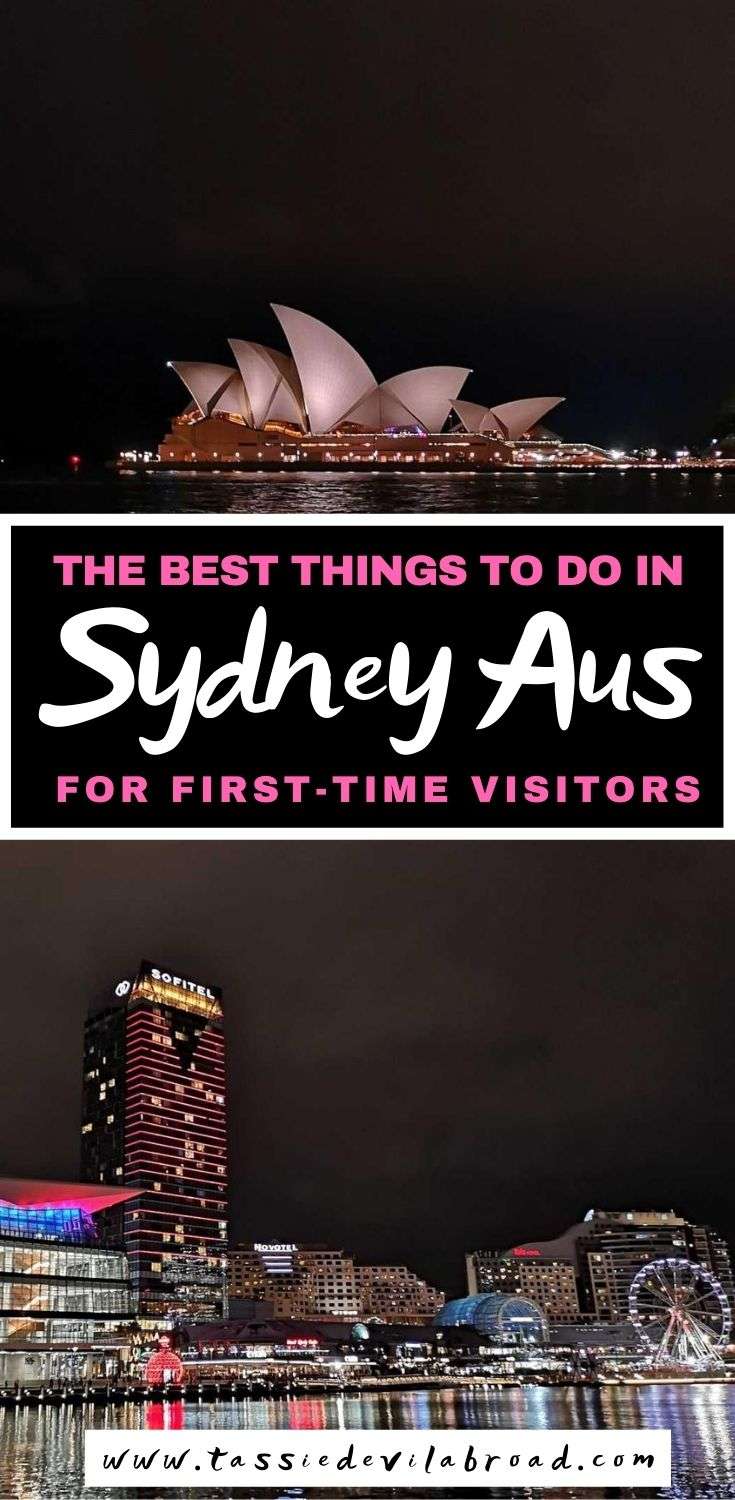 All information is true and correct at the time of publishing but I cannot be held responsible for changes in opening times and prices or businesses closing in the meantime. I always endeavour to keep my posts up to date but also encourage you to double-check the official website of an attraction for information on when it is open, how much it costs etc.