Sure, everybody knows about the famous Dutch tulips, tourists flock to the country every spring to see them in bloom, I've even written previously about visiting Keukenhof and how to see tulips away from the tourist hordes in Flevoland; but what about the rest of the year? You might be surprised to know that you can visit the Netherlands during the summer and still be able to get your fill of incredible, colourful fields of flowers – because this is when the dahlia season is in full swing! I had put exploring dahlia fields (and the surrounding events) on my list of things to do, but it wasn't until I paired up with Renzy (more about that in a minute) that I finally got to experience Dutch dahlia fields for myself. And, boy, they do not disappoint! Read on to find out more about how you can see these gorgeous blooms for yourself, without any crowds and even via an eco-friendly electric car…
This post was sponsored by Renzy, which means I recieved monetary compensation to take part in and then write an honest review of their tour. All opinions expressed in this post are based on my own personal views and I only support businesses that I think are worthwhile for my readers to know about. You can find out more about sponsored posts on Tassie Devil Abroad here.
About Renzy and Our Tour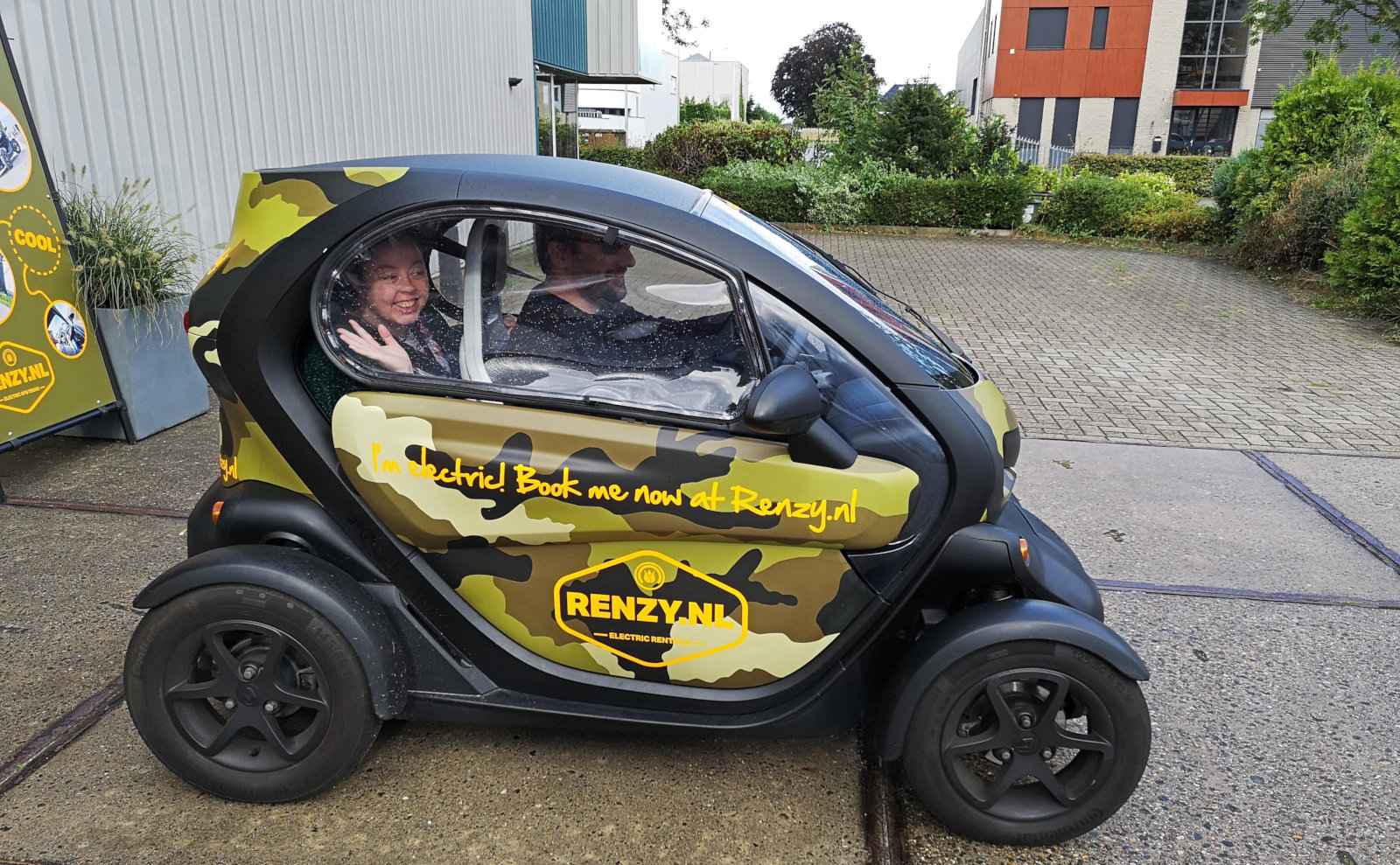 Renzy is a really cool Dutch company based in Lisse (right by Keukenhof) where you can rent little electric cars (Twizys) for guided GPS tours! They offer a variety of different tours at different times of the year (between March – October), so you can easily explore tulip fields in spring or dahlia fields in summer, as well as Dutch castles, windmills, beaches and dunes. The Twizys fit two people (one in front and one in back as you can see in the above photo), are 100% electric, eco-friendly and very quiet. You do need an EU or international driver's license to use them, as you drive them on the roads following a set GPS route.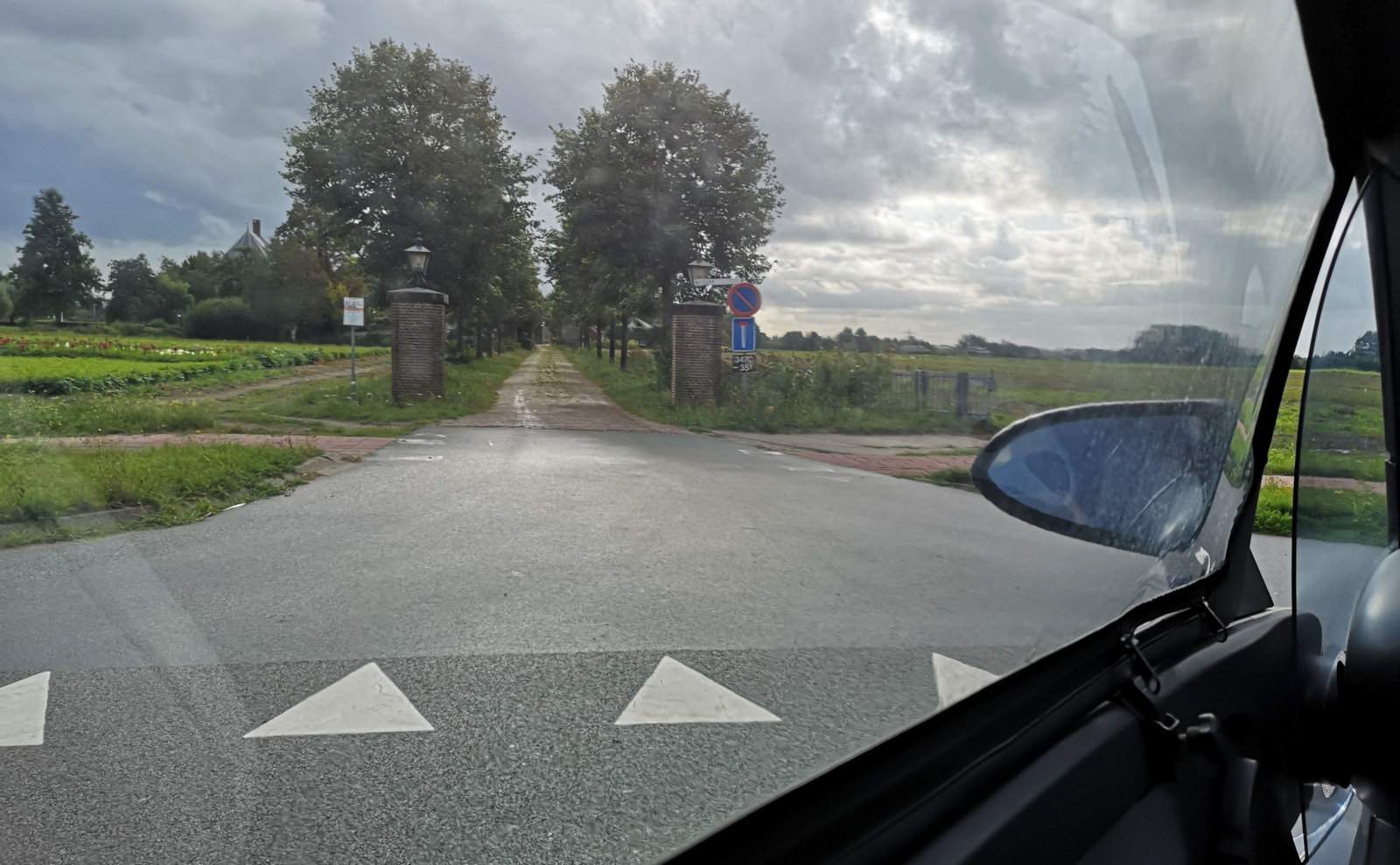 Usually, the windows are open but it had been a little rainy in the morning before our tour, so we had clear window covers to keep the rain and cold out. We were actually really lucky because it rained before our tour and rained again after we'd finished, but we had sunshine during our tour! So basically, you arrive and get briefed on how to use the Twizys (I left this to Dennis as he was my chauffeur), you pay a deposit and off you go. The GPS directs you where to drive and where to stop for a visit, while a recorded audio guide also periodically tells you things about the history of dahlia propagation in the Netherlands. You can't drive over about 60km/h, although it feels fast since the Twizys are small, and you're mostly on small country roads that don't get a lot of traffic anyway. Here's what we saw on our tour…
't Huys Dever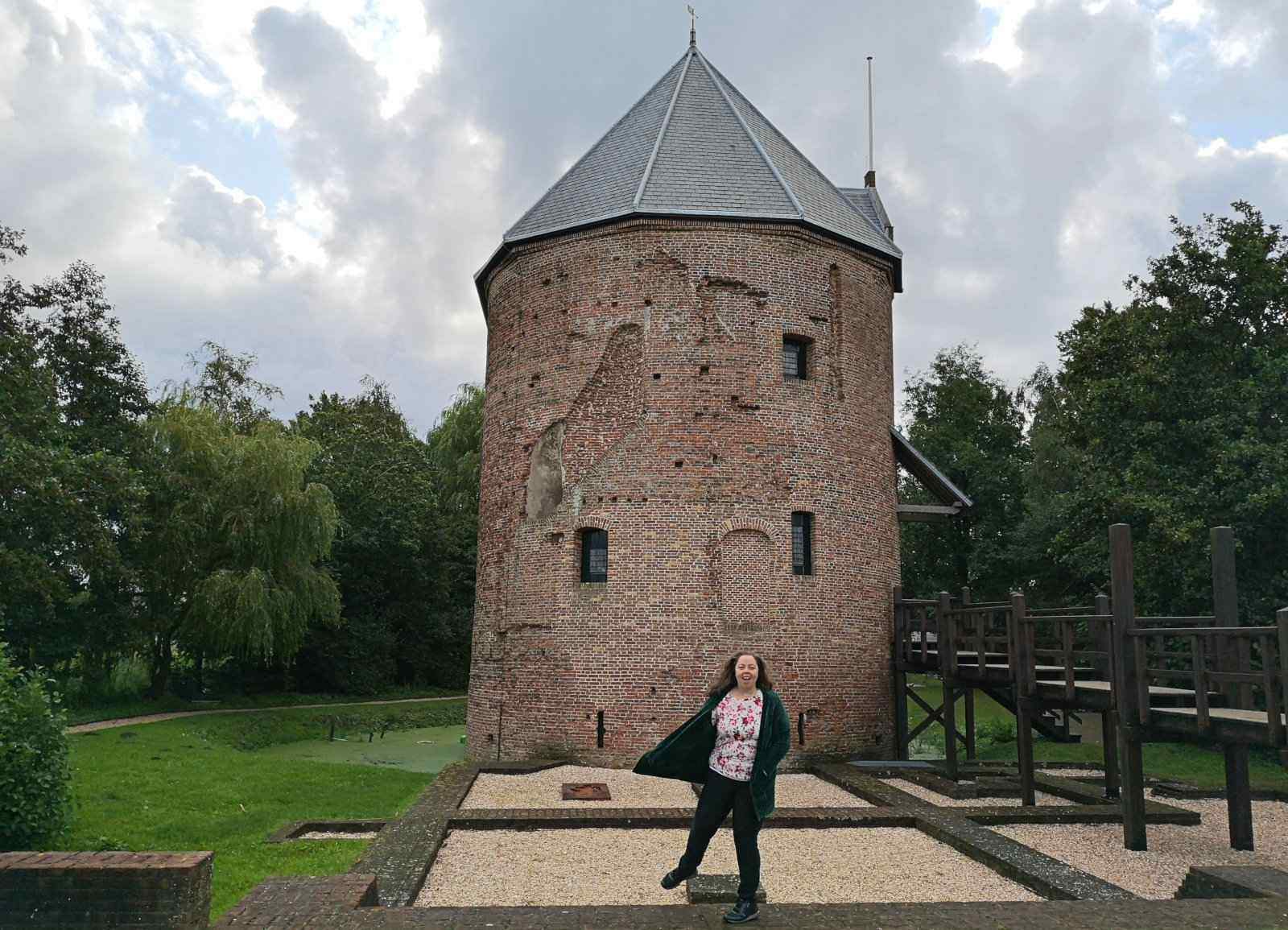 Our first stop on our tour was at 't Huys Dever, a donjon (main keep/tower from a castle) originally built in the 14th-century. Unfortunately, we couldn't explore the interior as it's only open to visitors in the afternoon and we did a morning tour. But I had a look at the website later where you can see some photos and it looks quite cute. I especially liked the little boar statue out the front!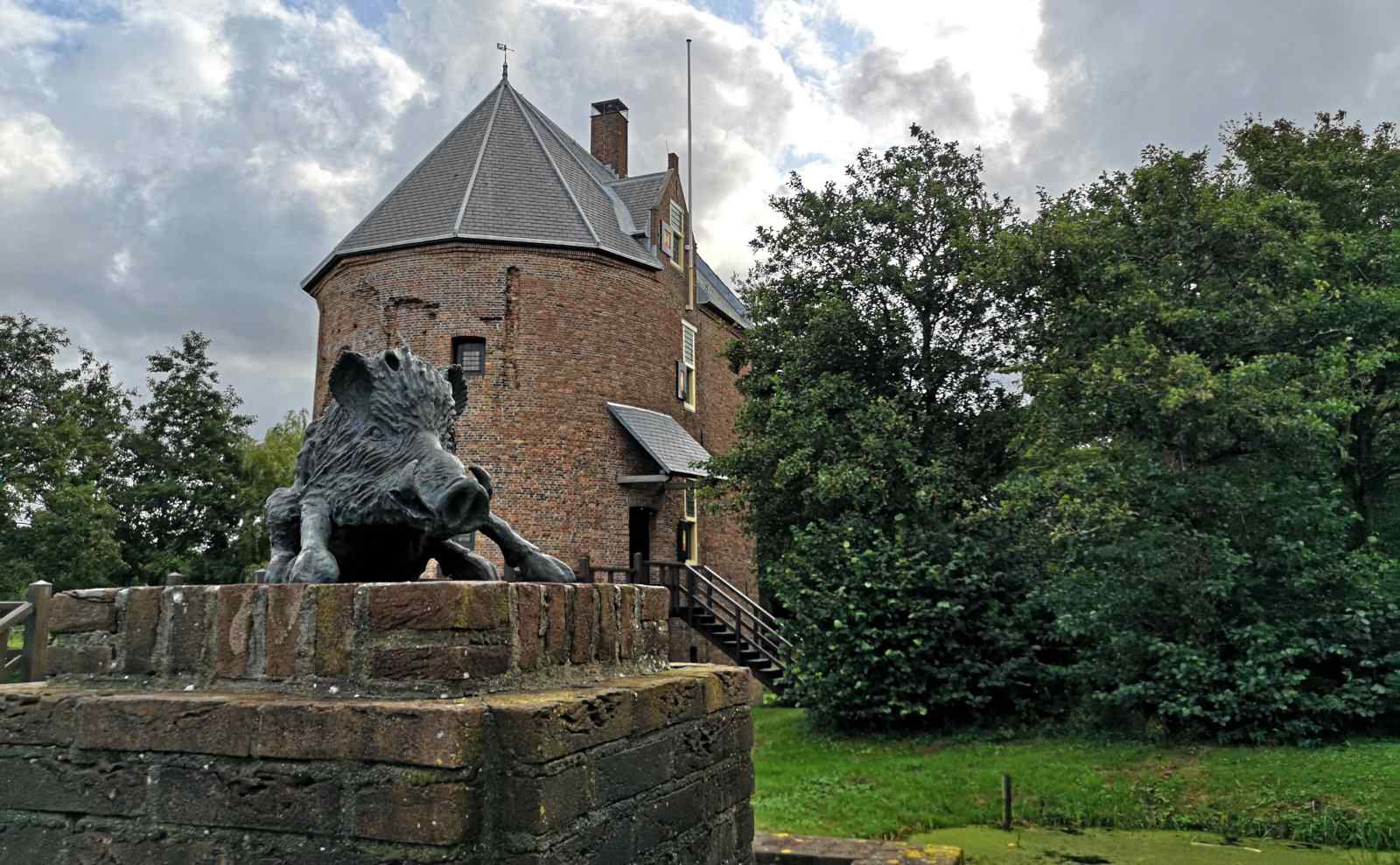 De Tulperij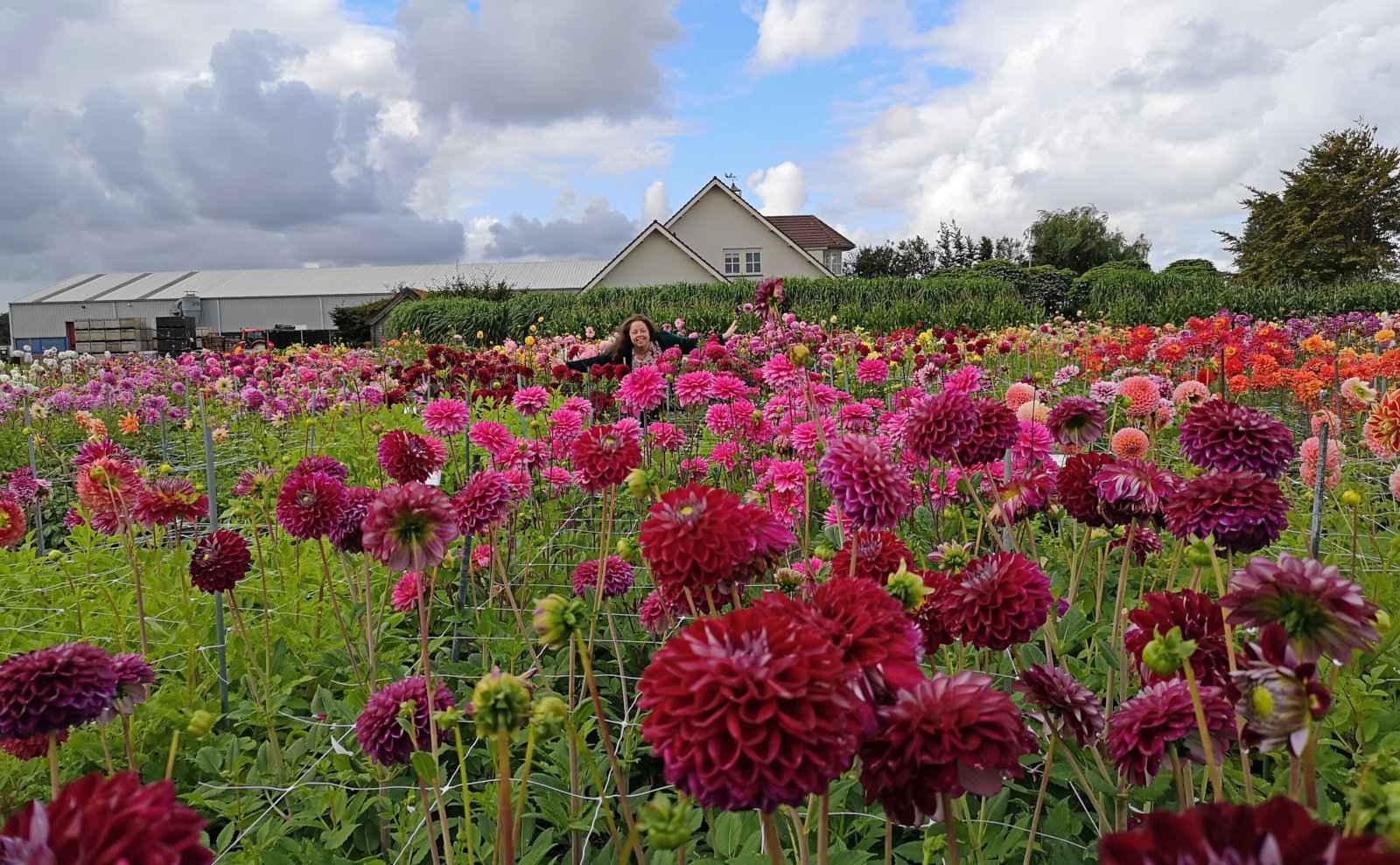 Our next stop was a little further on, but we enjoyed scooting along the backcountry roads and learning about dahlias in the Netherlands from our audio guide. We arrived at De Tulperij, which is a tulip farm/garden/cafe which, as of this year, also shows dahlias during the summer. You enter through a sort of big warehouse, where you can see lots of tulip, dahlia and other flower bulbs available to purchase. Then you come into the very pretty cafe where you can stop for a coffee or hot chocolate and maybe a slice of apple pie! Then outside is the stunning garden with 600 different varieties of dahlias growing in a riot of colours.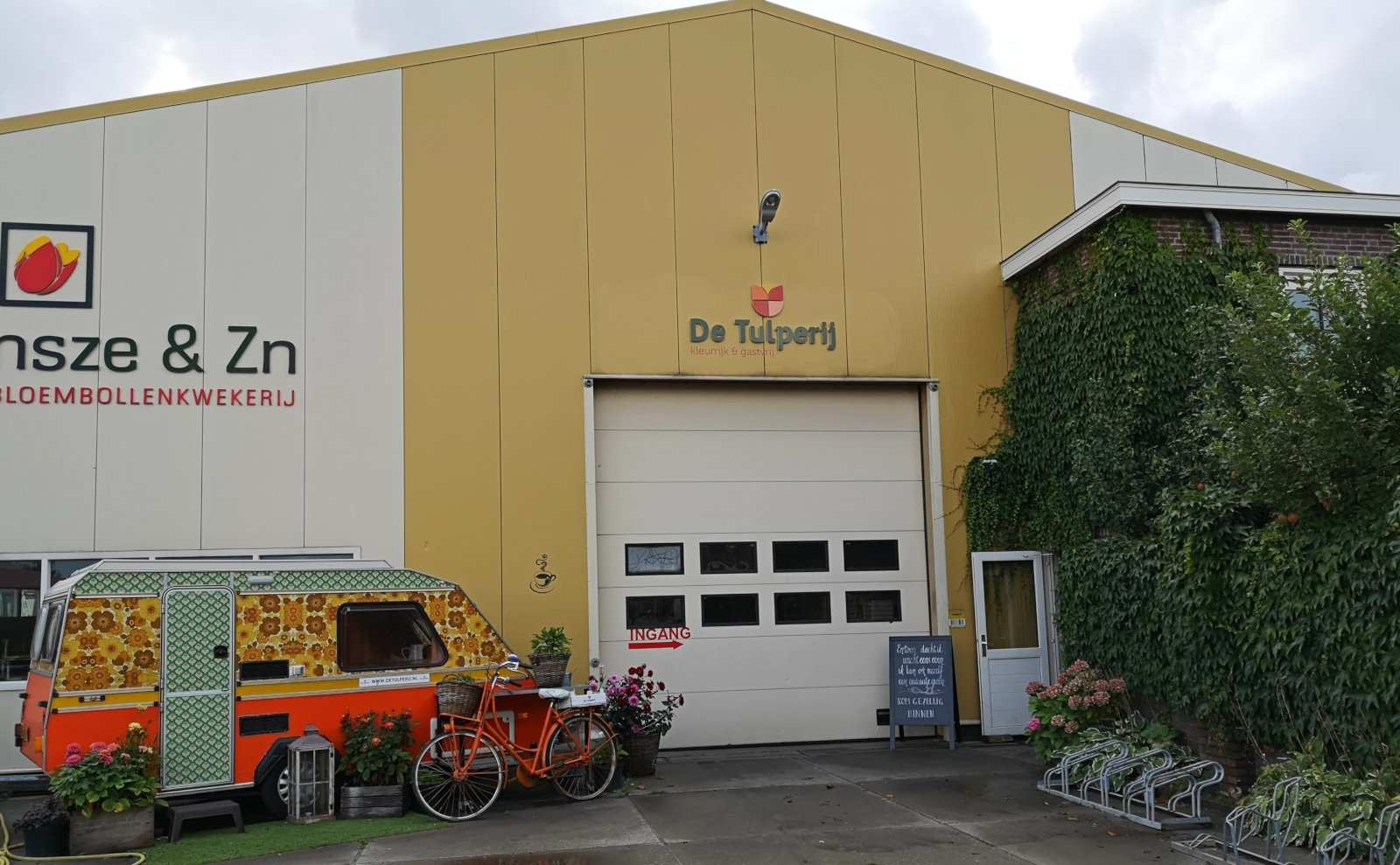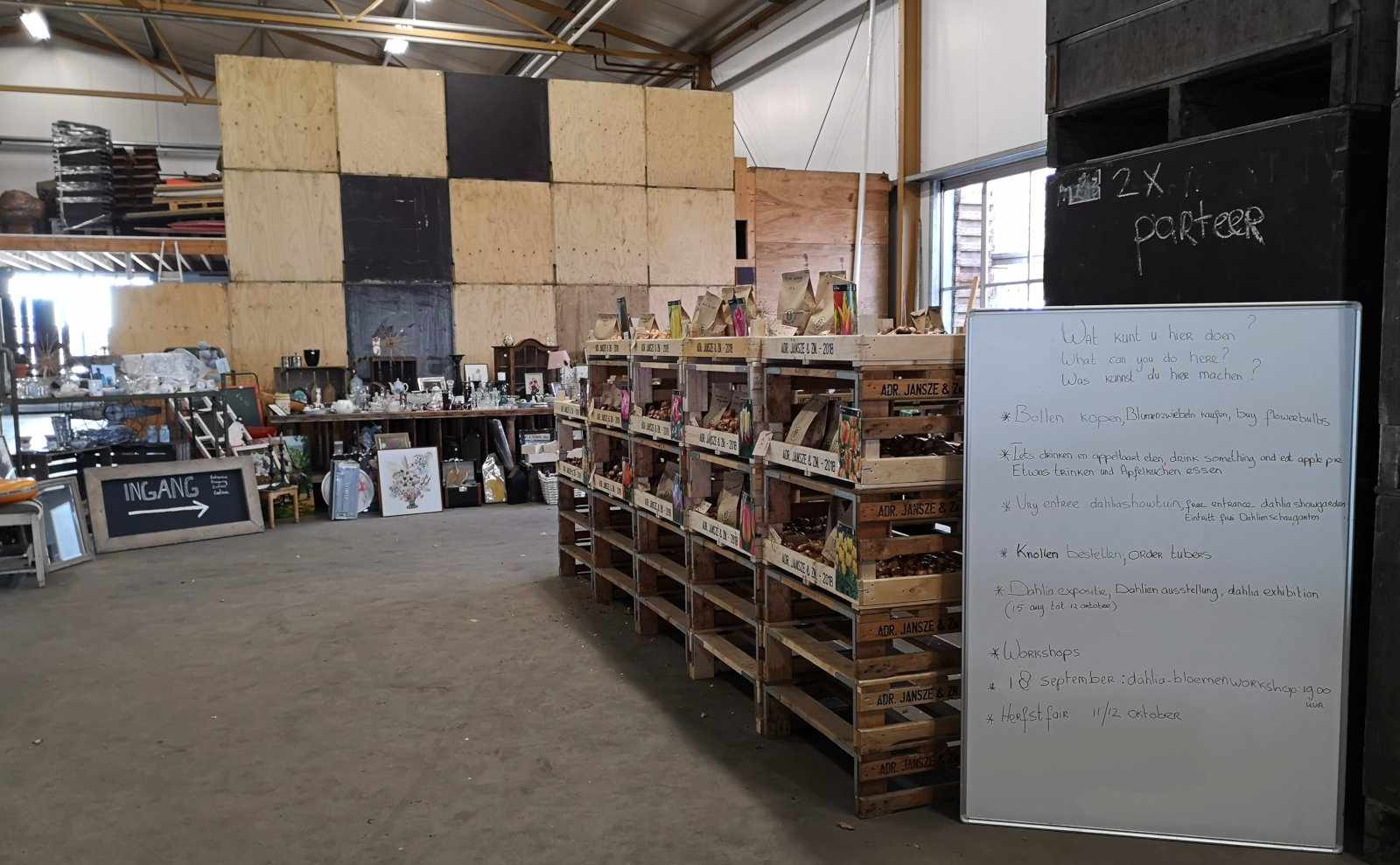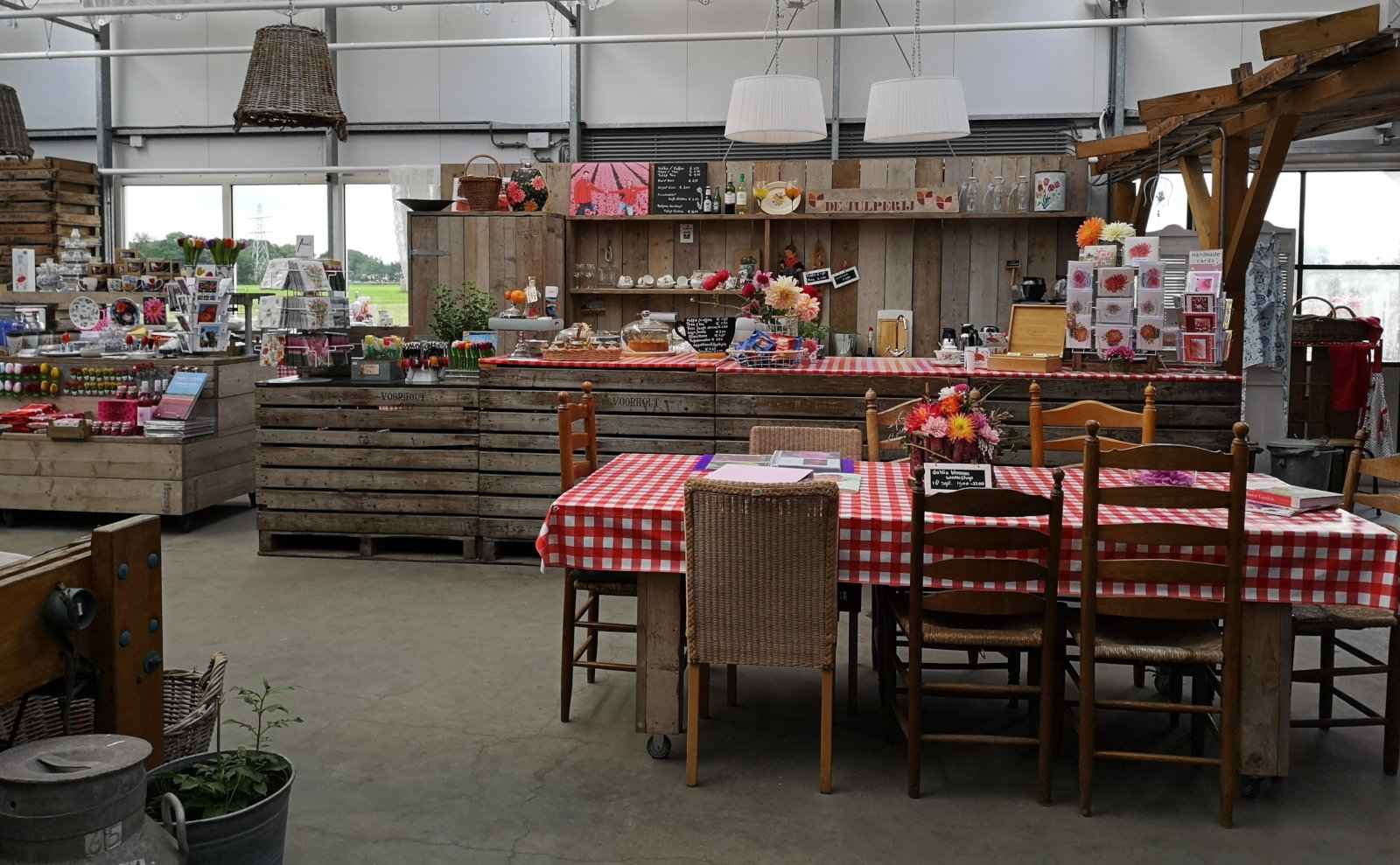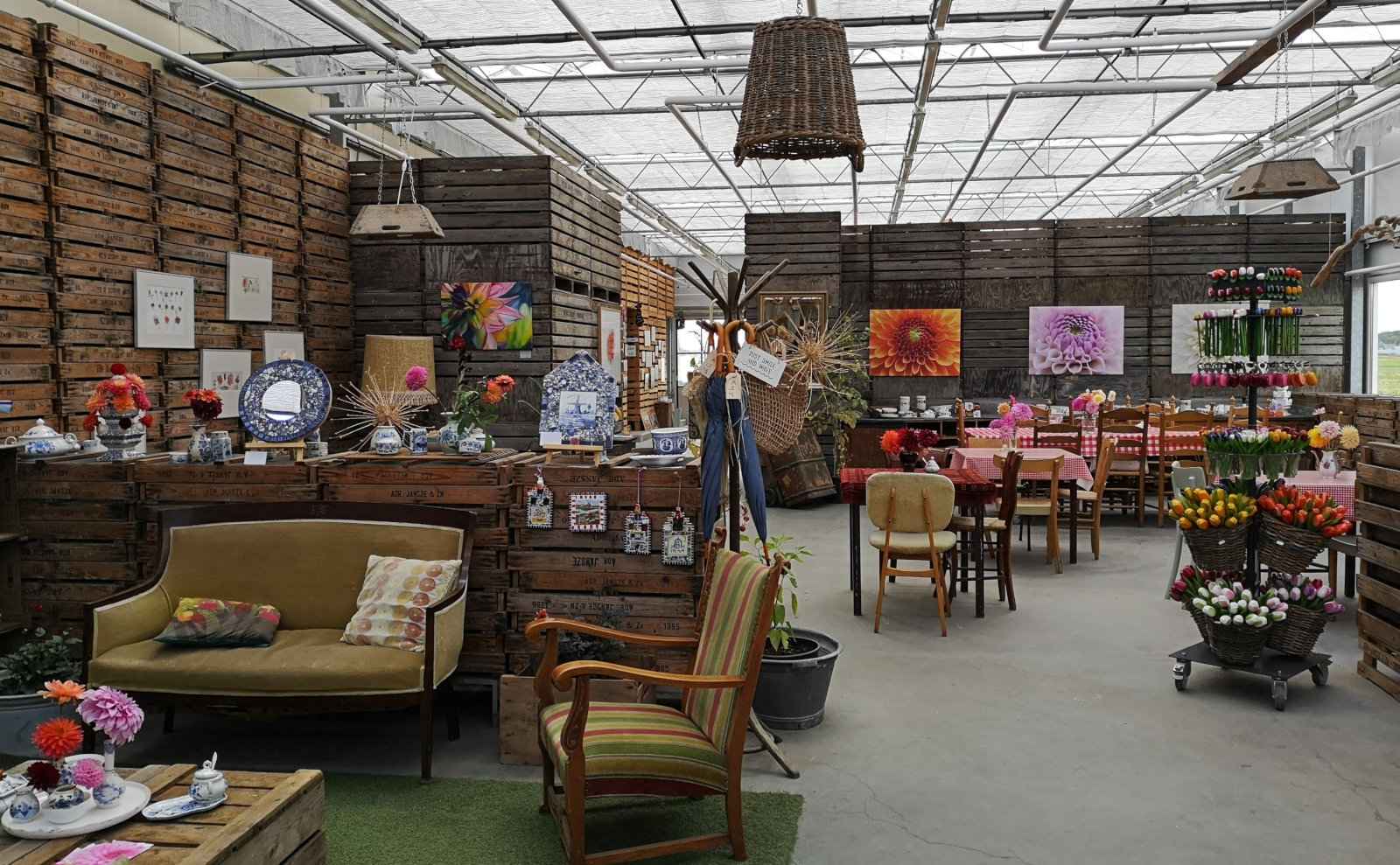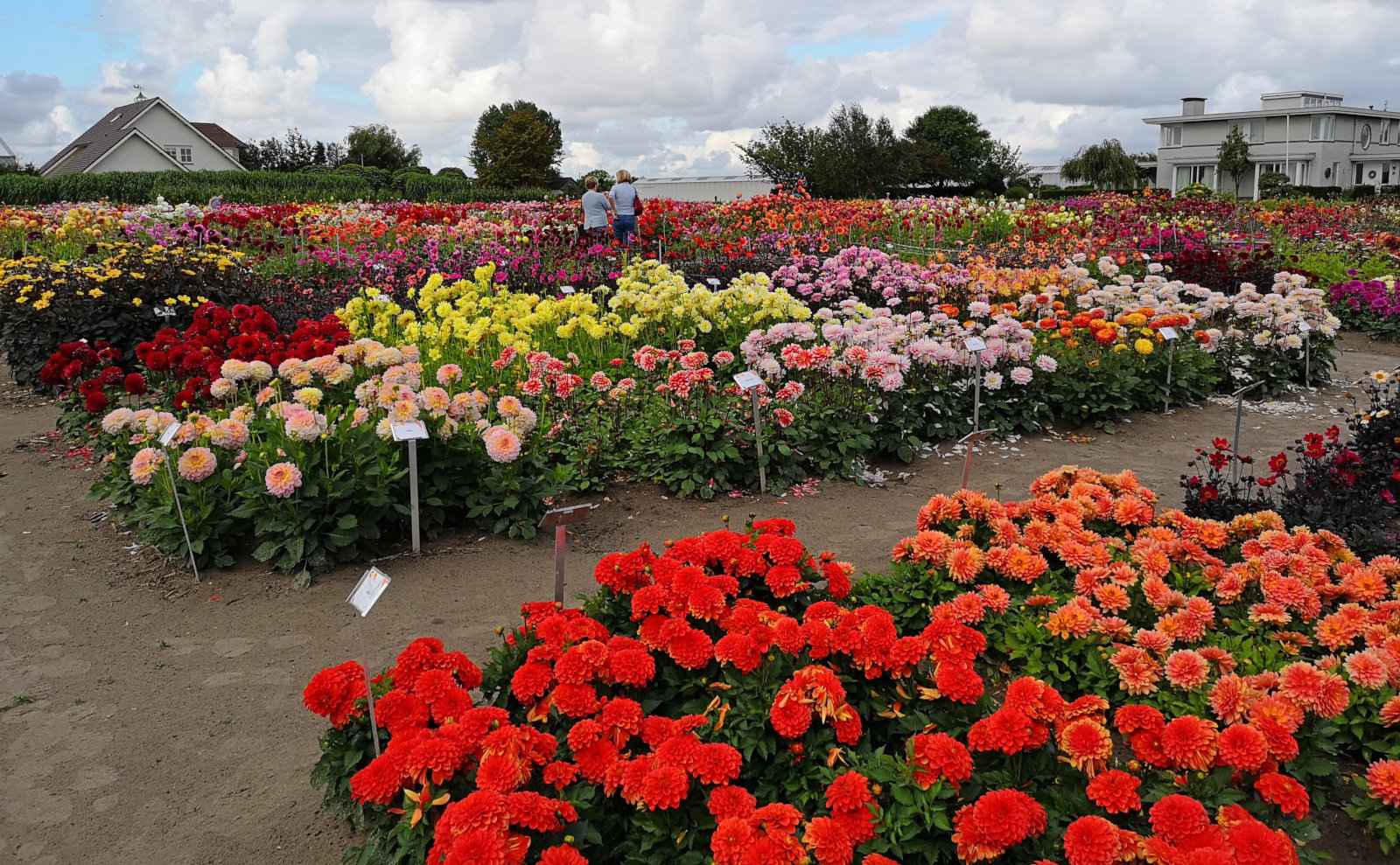 I've never really been a big flower fan, I mean, I think they're pretty and will happily have photos in flower fields, but I don't really know that much about them. I was amazed by how many different varieties of dahlias there are, and how unique they all look! Instead of uploading all the photos I took, here's a slideshow for you to look at to see some more of these amazing flowers.
De Tulperij is really interesting, founded in 1927 it's still owned and run by the same family, now in the third generation. We met the lovely husband and wife team of Daan and Anja, as well as the cheeky family cat who hopped up on a cafe table and used the tablecloth as a scratching post! His name is Sproet, which is Dutch for freckle.
Even if you're not going on a tour with Renzy you can visit De Tulperij to see the garden, have a snack or take part in one of the varieties of workshops they offer. Parking is also free so make sure you check out their website, especially if you might be interested in dahlia crafts, painting, photography or even making jewellery. You can also book a tour if you want to find out more about growing dahlias.
I Love Dahlia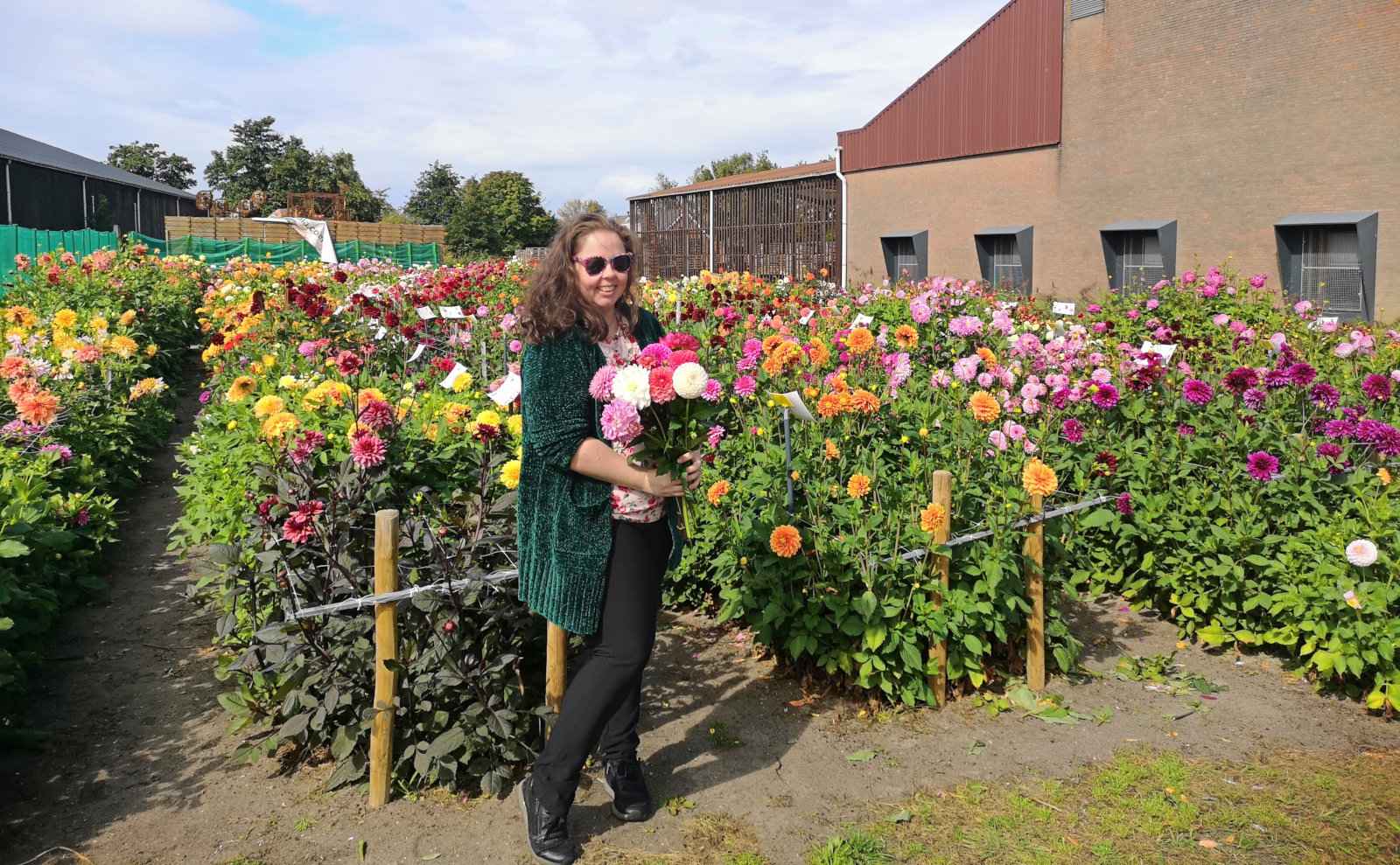 Our next stop was at the fields and show garden of I Love Dahlia. This was the perfect spot to get some of those coveted photos of walking between flowers, although the weather meant I wasn't in the quintessential flowy dress, but oh well! Dahlias are taller and hardier than tulips, but all the same, I was careful to try not to bump or damage the blooms.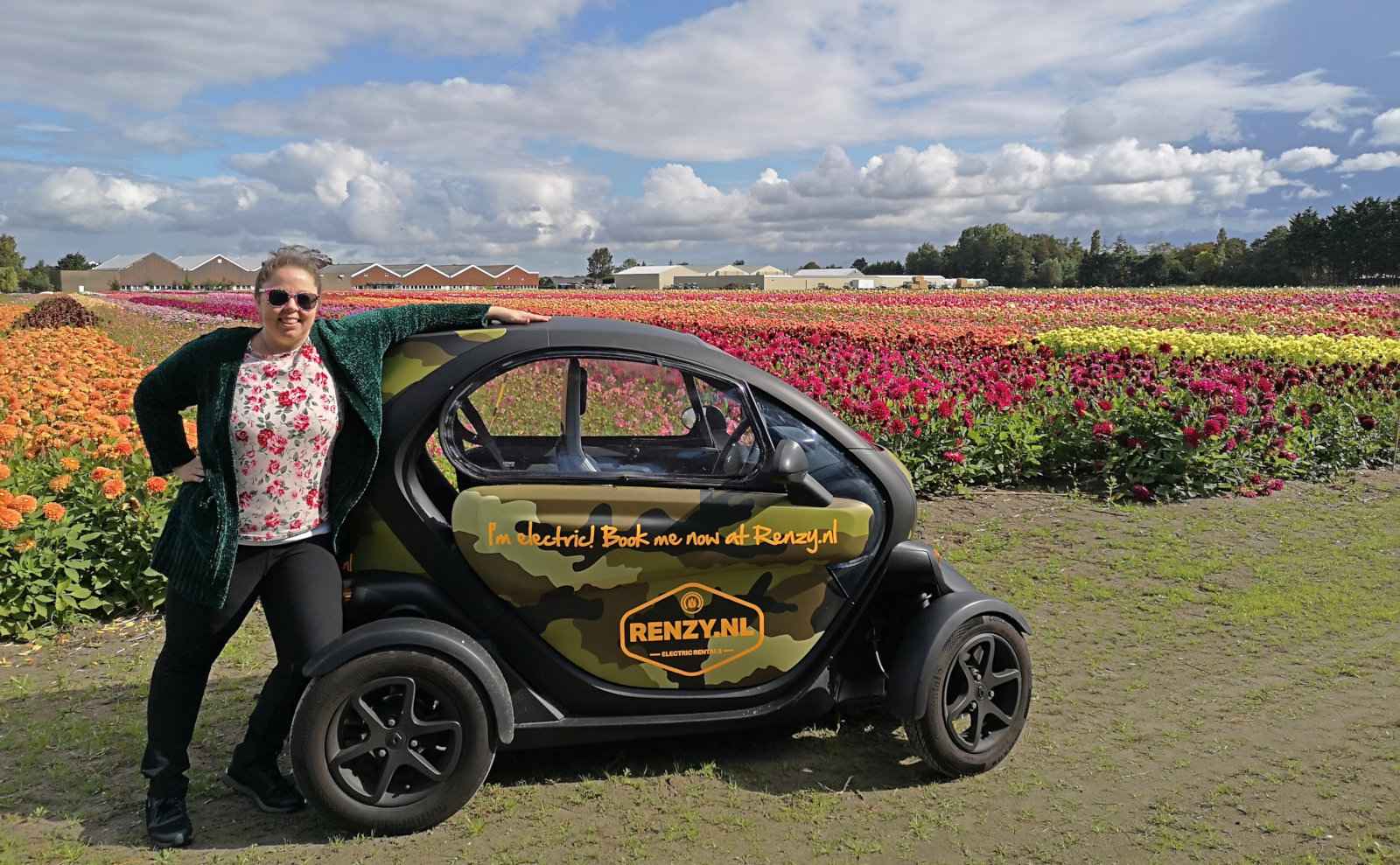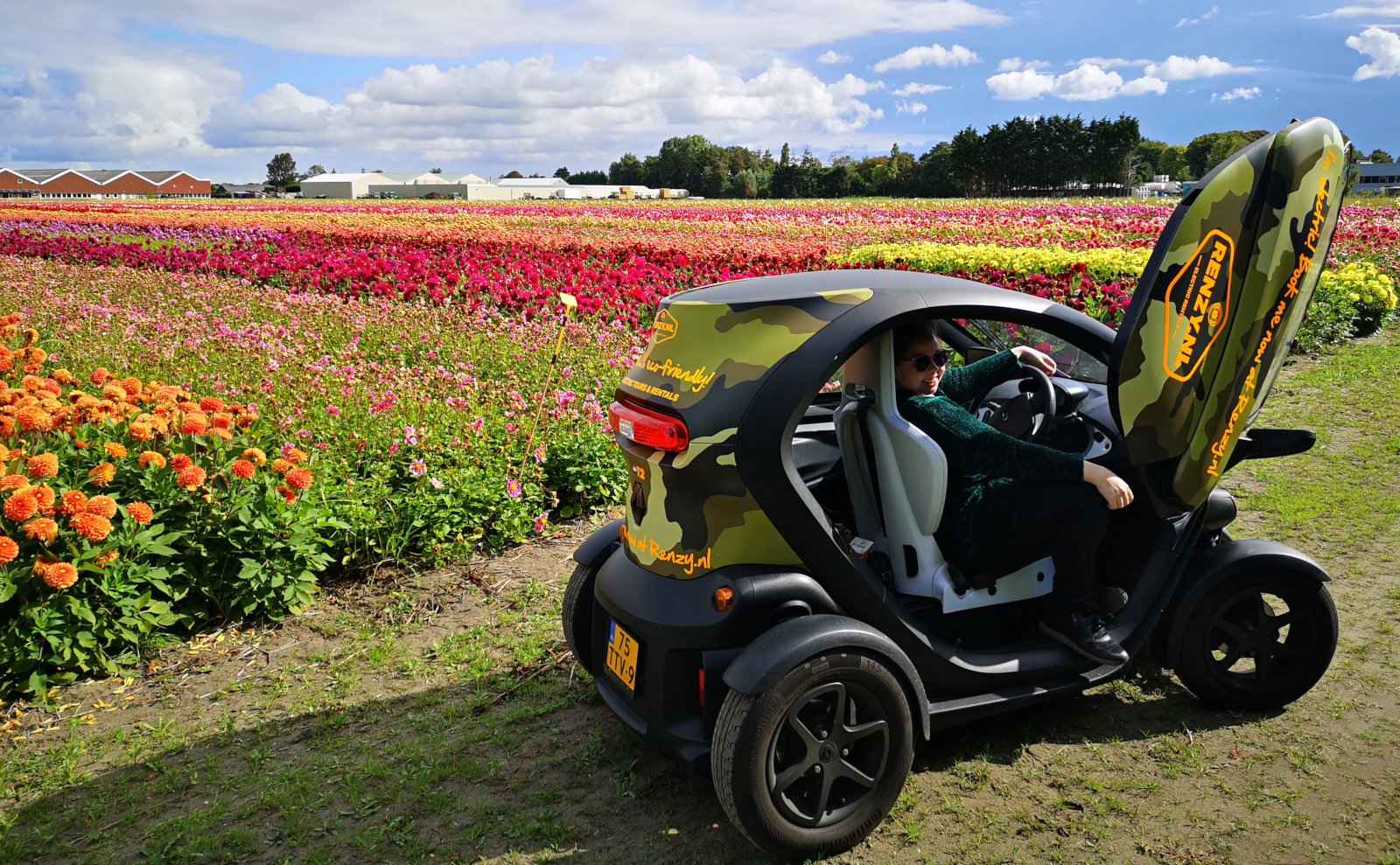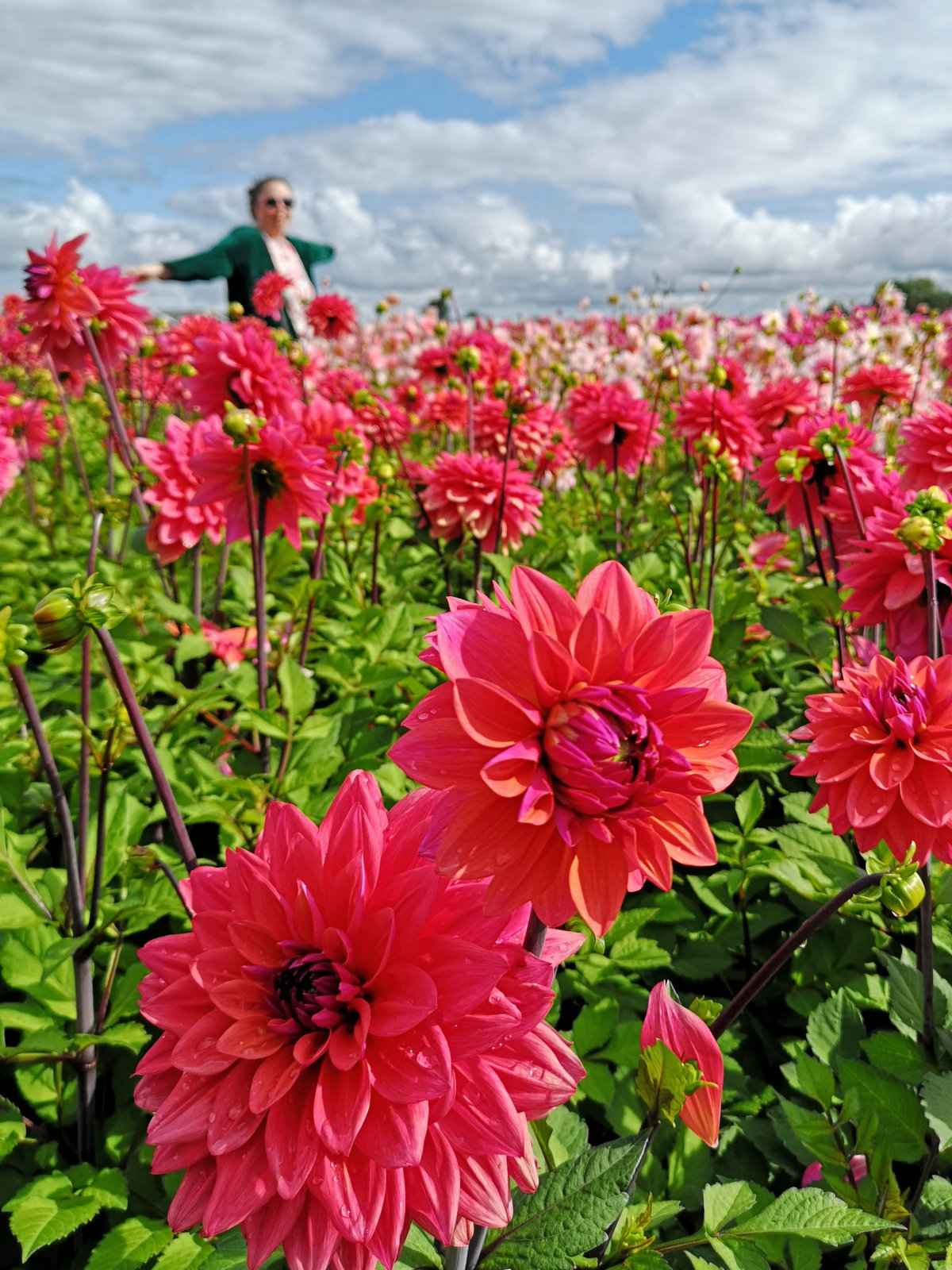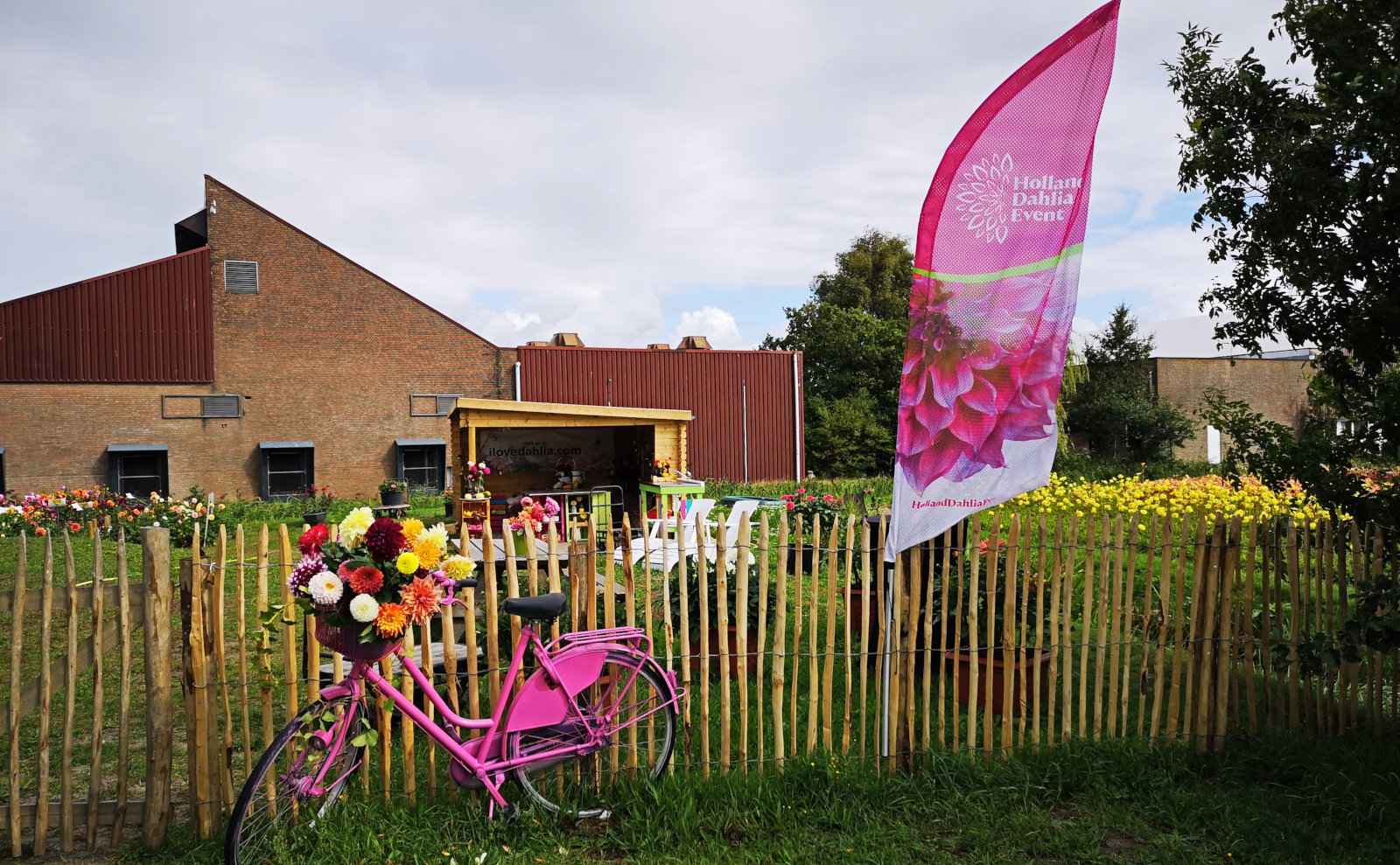 I Love Dahlia is another place that you can visit for yourself, although it usually costs a small €2 fee. If you visit on the Renzy tour then you don't need to pay an entrance fee. Again, here's a slideshow of photos I took at I Love Dahlia.
Keukenhof Castle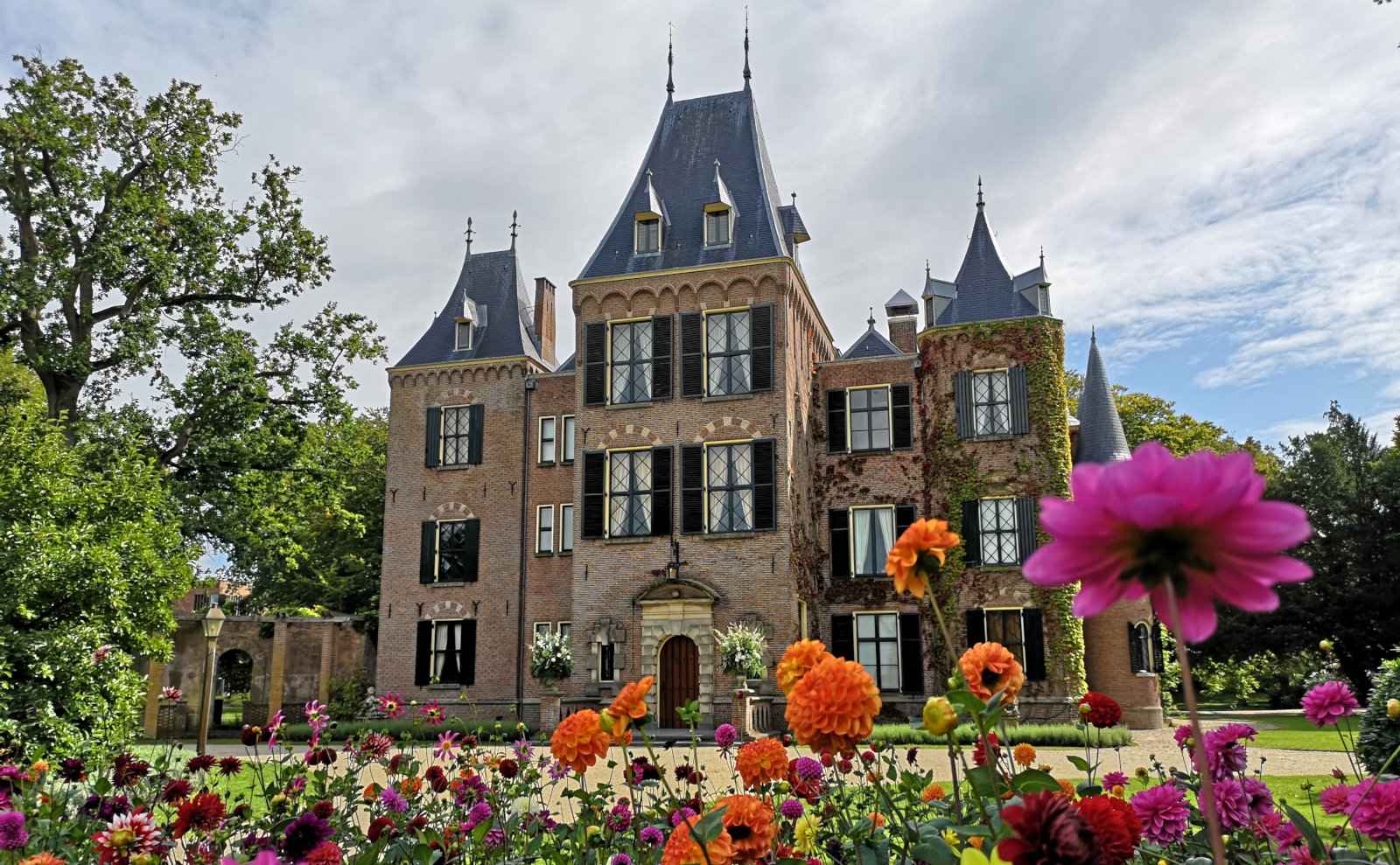 Our last stop of the tour we actually somehow missed the turn-off for, so make sure to pay attention if you want to visit the gardens at Keukenhof Castle. Did you know that Keukenhof means kitchen courtyard or garden in Dutch, so the famous gardens actually started out as the kitchen garden of the Keukenhof castle? Most visitors to Keukenhof gardens don't realise that there's also a very lovely castle (with more gardens) across the road, which you can actually visit for free! Because we had missed this stop on the tour we just went back afterwards in our car. You can park for free and wander around the gardens of Keukenhof Castle for free as well. The interior of the castle is currently being renovated, but once that is completed you will also be able to tour the inside again.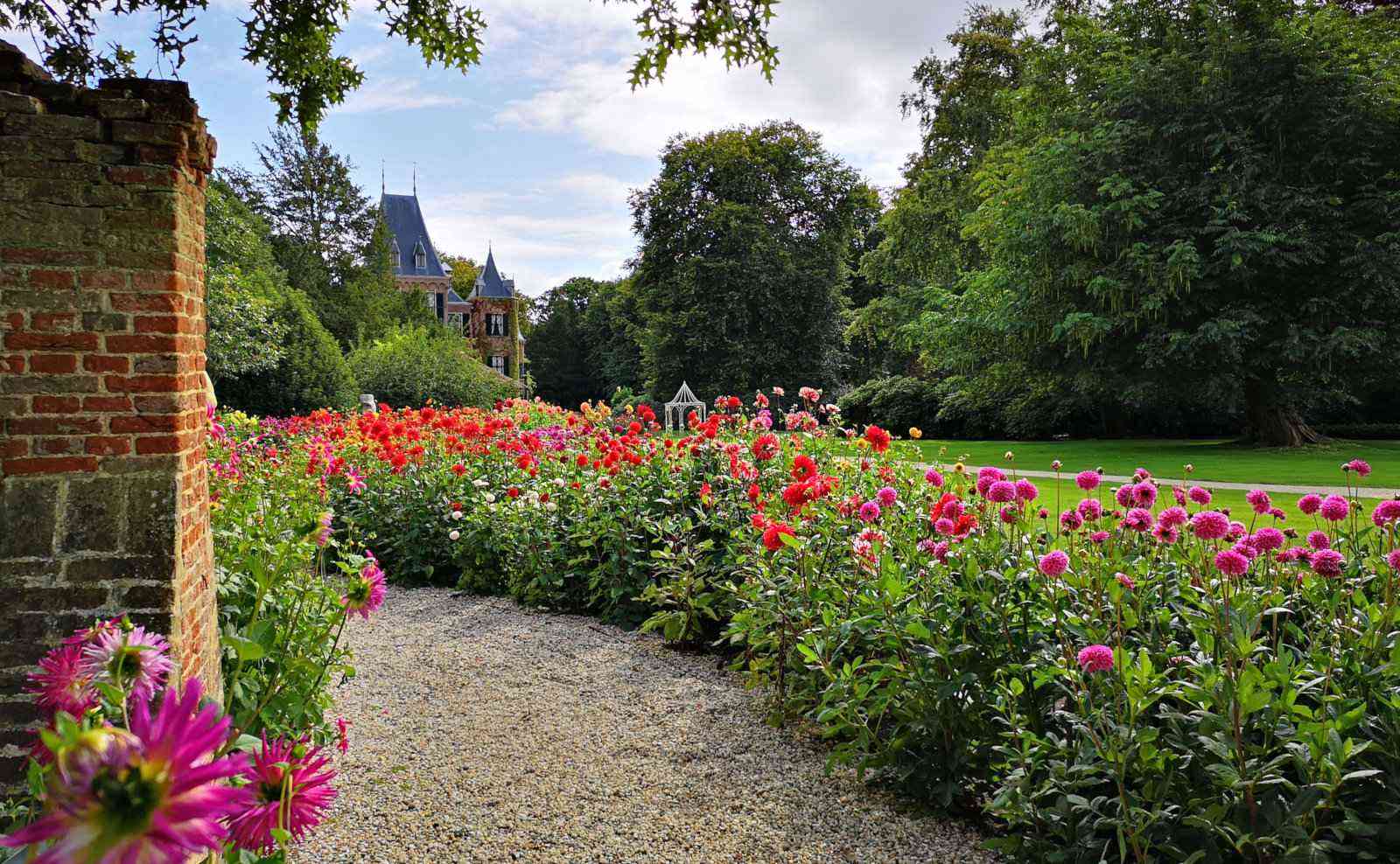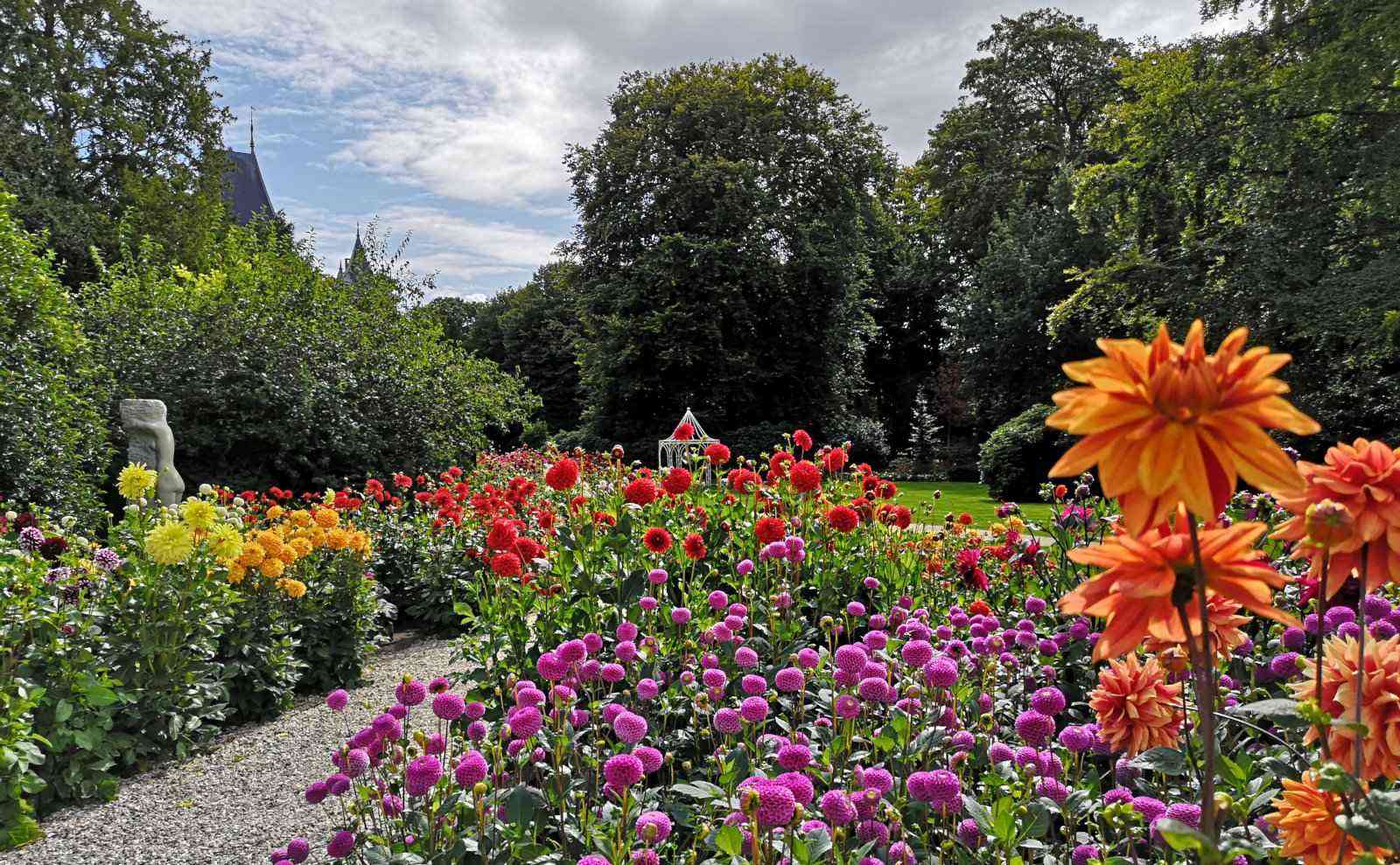 During the dahlia season, there are also two dahlia show gardens planted on either side of the castle, so we got to enjoy some more vibrant dahlias with the backdrop of a fairytale castle! The grounds of Castle Keukenhof are also home to a variety of interesting sculptures, a cafe, a children's petting farm and LAM; an intriguing-looking art museum. We didn't have time to explore everything but will definitely be back again.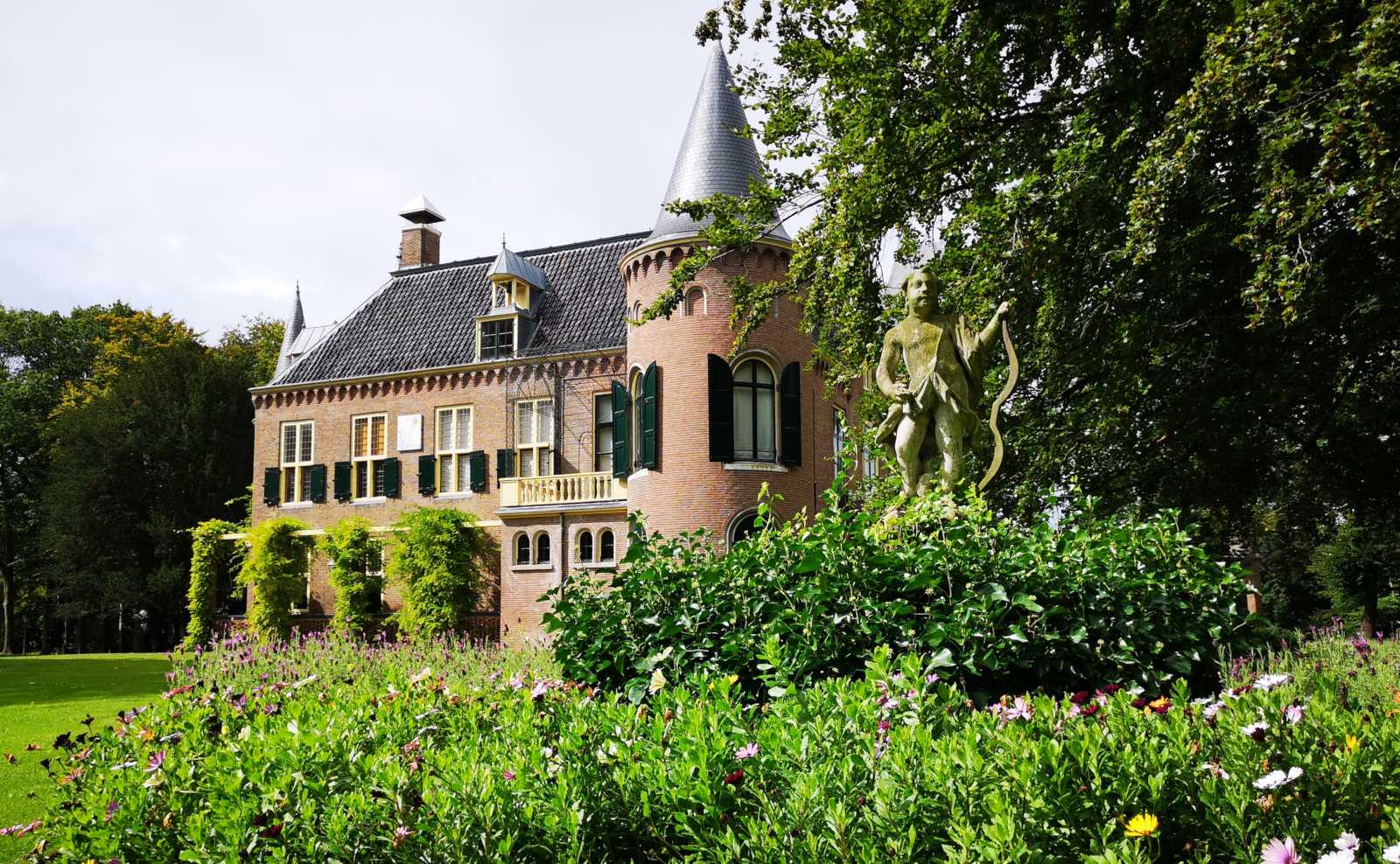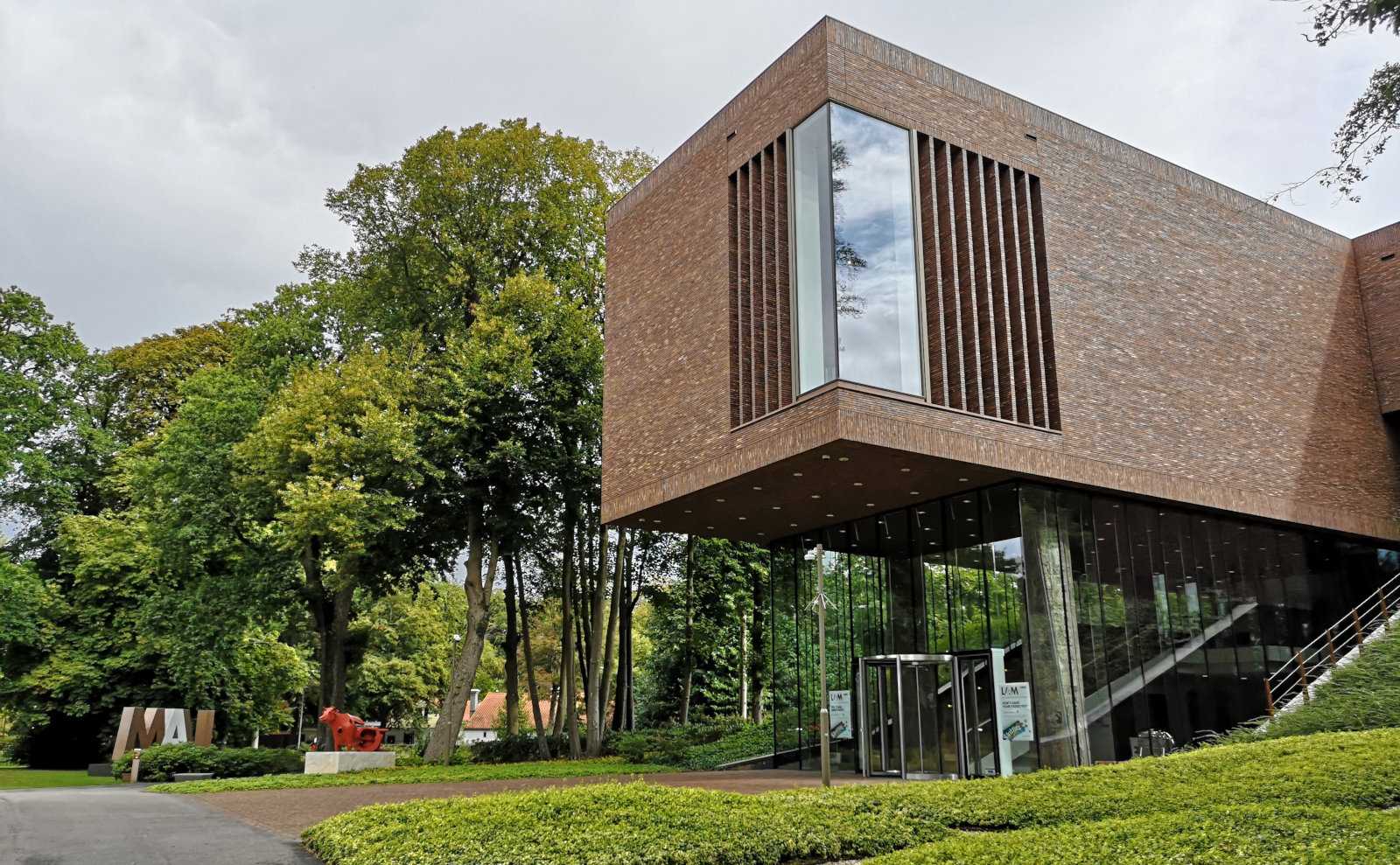 Know Before You Go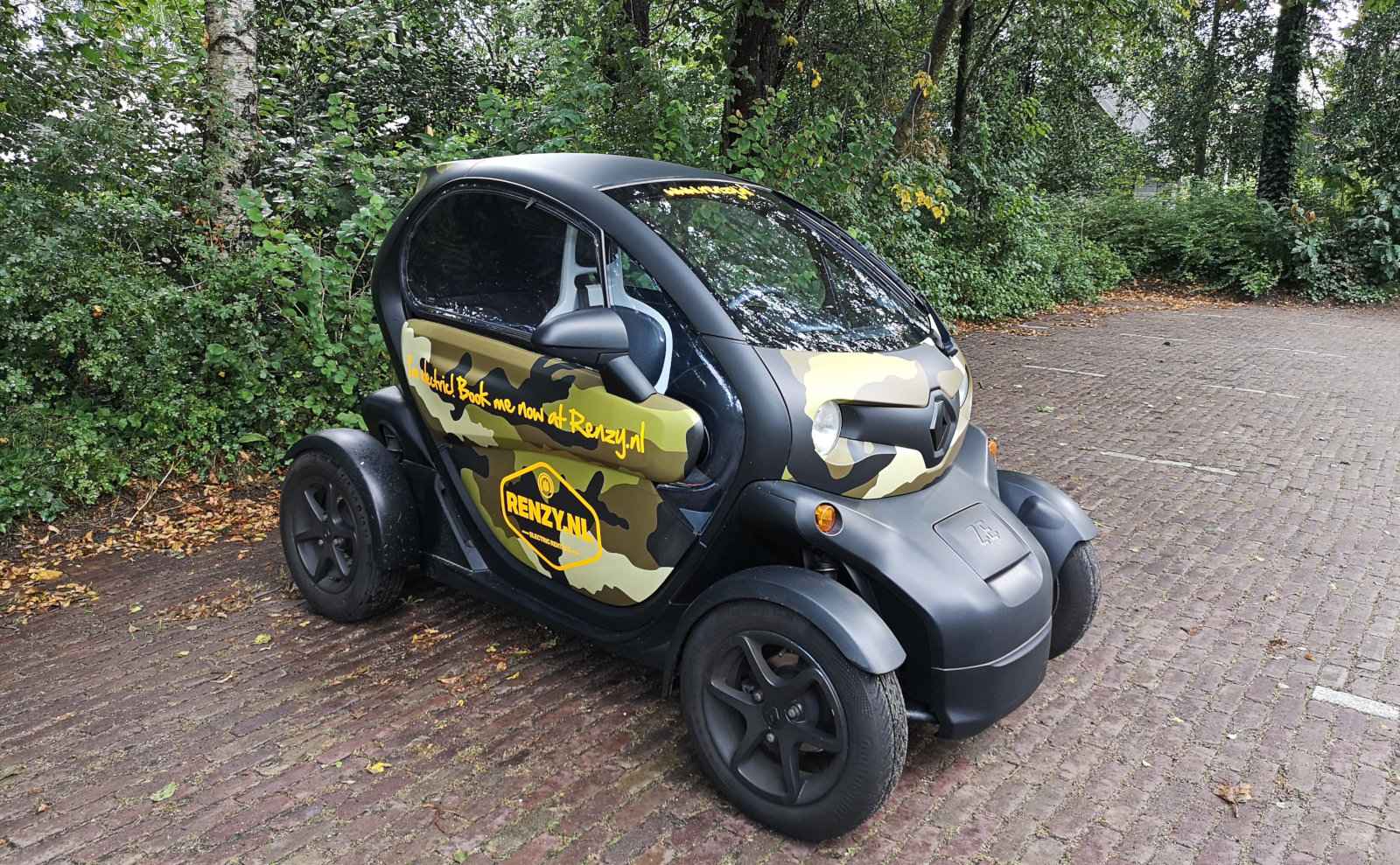 Have I whetted your appetite enough that you want to experience Renzy's dahlia fields tour for yourself? Here are some more handy tips to help you decide.
Remember, that the driver of the Twizy will need an EU or an international driver's license in order to use it
You will need to pay a €150 deposit before you go which you receive back upon returning the Twizy
Arrive at the Renzy headquarters at least 15 minutes before your tour so you have time to be shown how to use the Twizy
Bring a jacket, even on a warm day it gets breezy in there!
Pay close attention to the GPS directions so you don't miss a stop as we did. You can also stop at places that it doesn't say to in order to take photos, as long as you park somewhere safely
The Twizy is quite small, so those who are very tall, large or have mobility issues may not be able to manage climbing in and out multiple times. Dennis is 6′ tall and found he didn't have quite enough leg-room, although the relatively short duration of the tour meant he wasn't too uncomfortable. I think if maybe two parents were driving and two children or teens were sitting in the backseat, then this would also be a wonderful family outing!
There are other tours available if you're more into beaches or castles and history than flowers
If you book a tour after reading this review, please mention it to the people at Renzy so they know who made the recommendation!
All in all, we had a lot of fun seeing dahlia fields and gardens in our Twizy. There were hardly any other people at any of the stops, the people we spoke to at each garden were lovely, we learned a lot about the history of dahlias and really enjoyed seeing a part of the Netherlands neither of us had explored before. I would definitely recommend you book the dahlia fields tour if you like seeing pretty flowers, want to get a bit off the busy tourist trail and explore in an eco-friendly vehicle. Thanks, Renzy for having us and providing such a fun outing!
Pin Me!
Have you ever experienced Dutch dahlia fields or driven an electric Twizy yourself? Let me know about it in the comments or pin one of these if you'd like to do this in the future!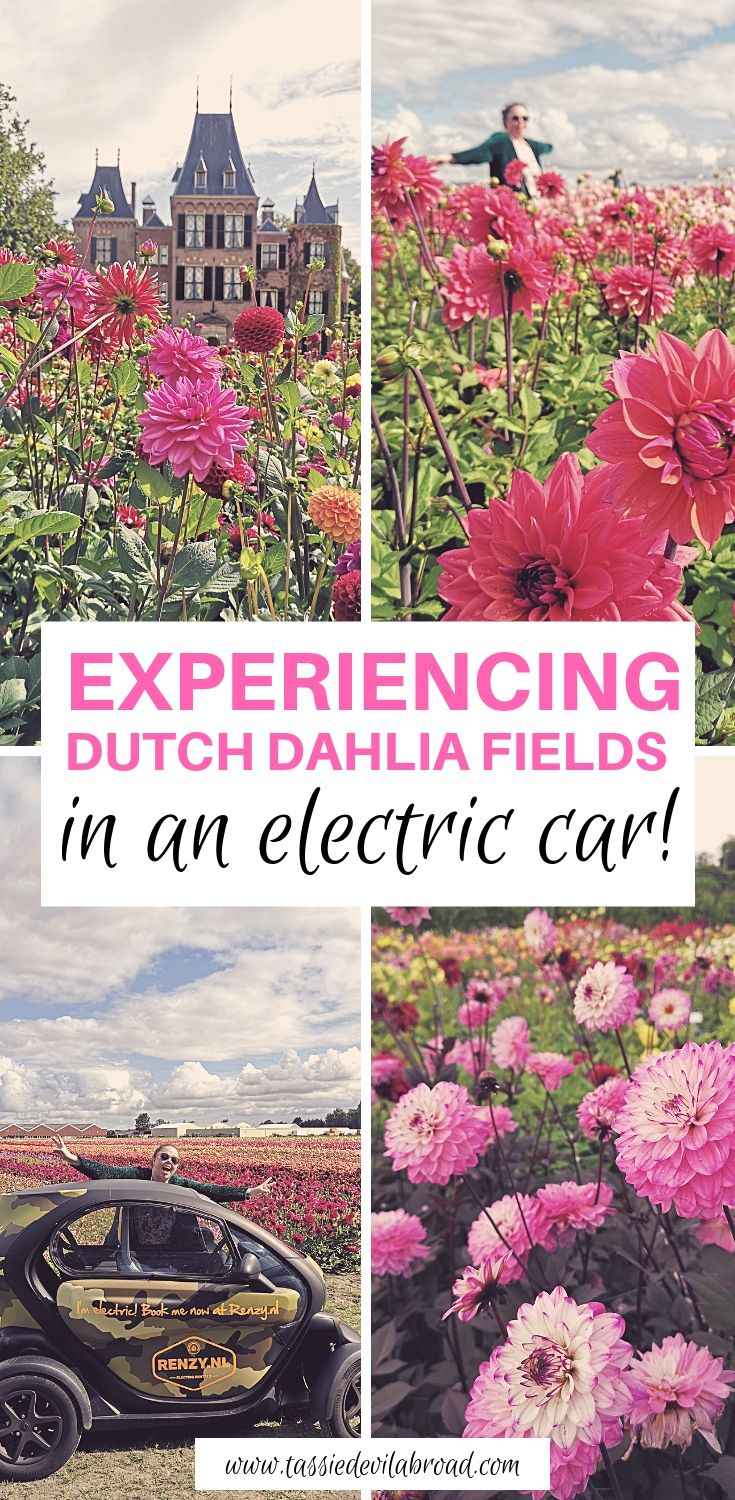 All information is true and correct at the time of publishing but I cannot be held responsible for changes in opening times and prices or businesses closing in the meantime. I always endeavour to keep my posts up to date but also encourage you to double-check the official website of an attraction for information on when it is open, how much it costs etc.