Maybe you've seen a photo of the weird-looking "LEGO" building near Amsterdam and wondered about it. I certainly had. Well, did you know it's actually a hotel?! For my birthday this year, I wanted to do something a little special, so Dennis and I visited Keukenhof (more on that to come!) and splurged on a night at the Inntel Hotels Zaandam; aka the weird, stacked-up hotel near Amsterdam. It kinda looks like it's defying gravity, with all these bits poking out and it's also pretty quirky inside too. Read on to find out what it's actually like to stay here. Note, this was not a sponsored stay, I found a deal on a local travel website, but this stay was paid for by me so you know this is a completely unbiased review.
This post contains affiliate links. This means that if you follow a link and then purchase or book something, I will earn a small commission at no extra charge to you. This helps me with the costs incurred from running this site and means I can keep bringing you travel content like this. You can read more about this on my privacy page. Thanks for your support!
The Inntel Hotel Zaandam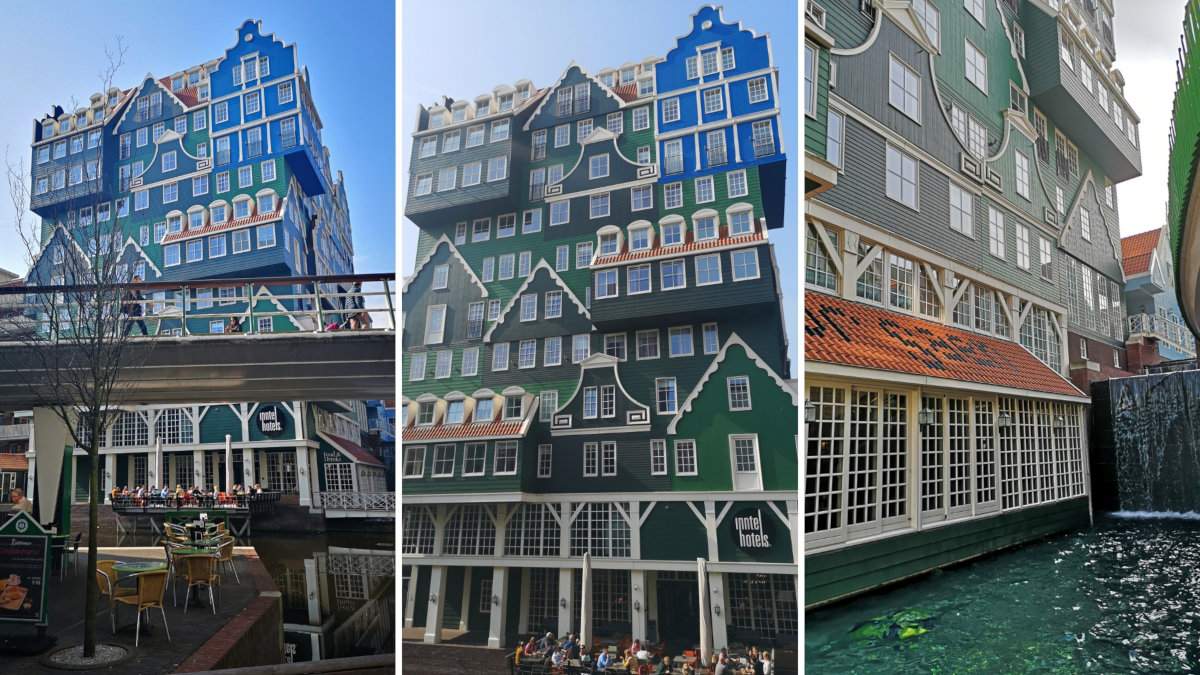 So, why does the Inntel Hotels Zaandam look like this? Well, it was actually designed by stacking a bunch of the traditional Dutch houses found in the Zaan region. It's part of a chain – Inntel Hotels – and while they all look pretty cool the one in Zaandam is definitely the coolest and craziest in terms of architecture and design. If you visit the neighbouring historic area of Zaanse Schans, you will see the lovely traditional Zaanse style buildings everywhere and recognise how the hotel has been designed. I especially loved how parts of the hotel interior made use of the green planks and red-and-white window shutters that we saw during our visit to Zaanse Schans.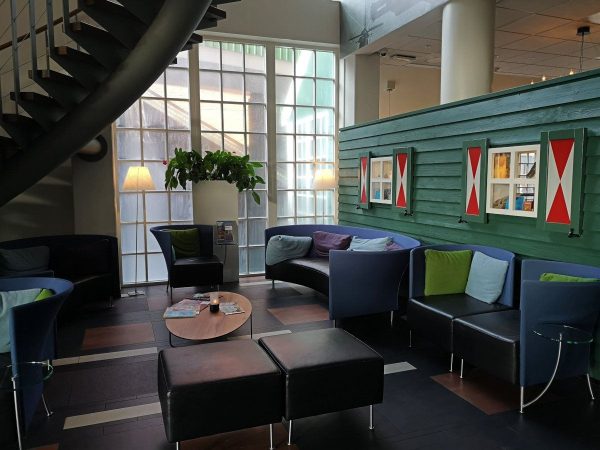 As well as the architecture, the hotel design reflects the history of the area, with rooms decorated to show many of the traditional products, crafts and families which made the area famous. The hotel offers a mix of room styles and some fancy looking suites! There's a 'wellness' centre which features a small gym, sauna and swimming pool. The restaurant and bar area is also lovely, particularly the over-water terrace out the front (see below). The location of the hotel is also great since it's right next to the train station, surrounded by shops, cafés and restaurants, and so close to many nearby attractions.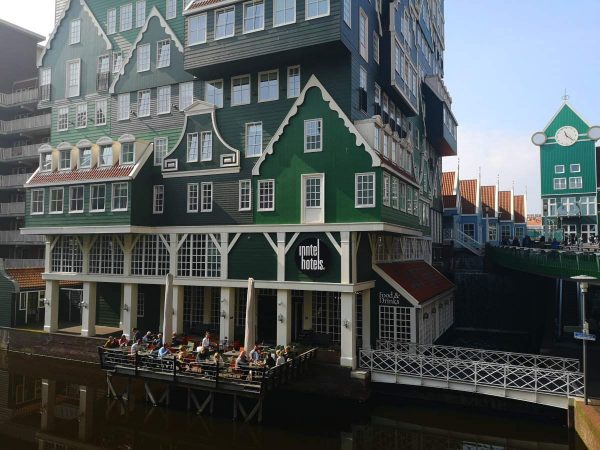 Our Stay at the Inntel Hotel Zaandam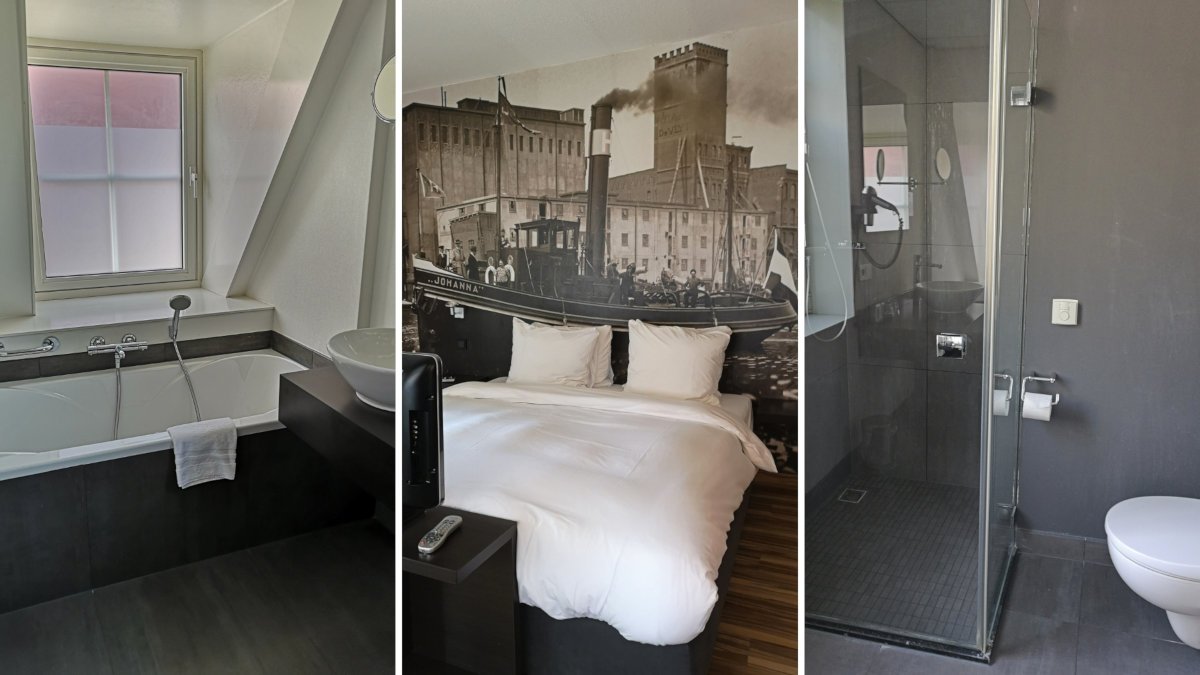 We stayed in a Craft Deluxe Room which featured a huge photo showing the steam towboat 'Johanna' in front of the flour factory De Vlijt in Wormerveer. The photo was taken in 1950. Our king size bed was very comfy, although we personally found the pillows too soft! This might be because we're used to pretty firm pillows at home though. Our room was very spacious, with big dormer windows and a cool green chair in one of them. I was especially excited by the huuuuge bathtub because we don't have a bathtub at home and I LOVE baths! The only thing we found a bit odd was the placement of the toilet (which you can see above). There's not much space for your knees between the toilet and shower, and it was also rather disconcerting to be looking at your reflection in the shower walls while sitting on the loo! Apart from that, I enjoyed a luxurious bubble bath that afternoon, and the shower was also lovely the next morning.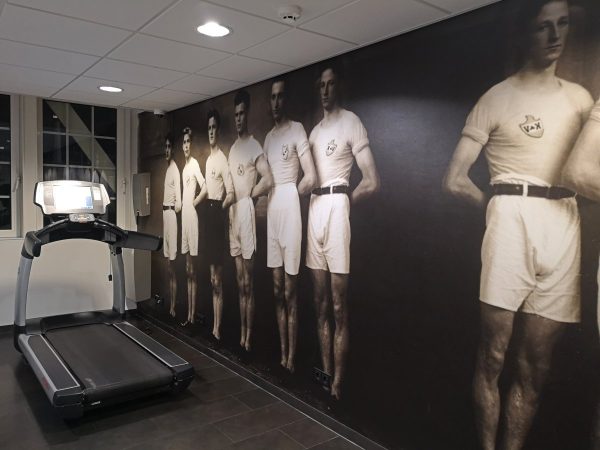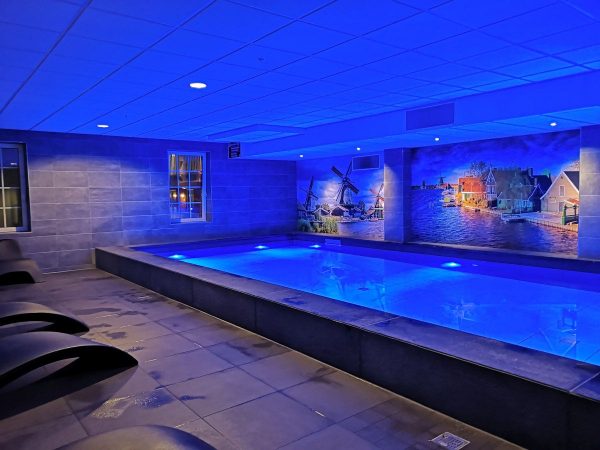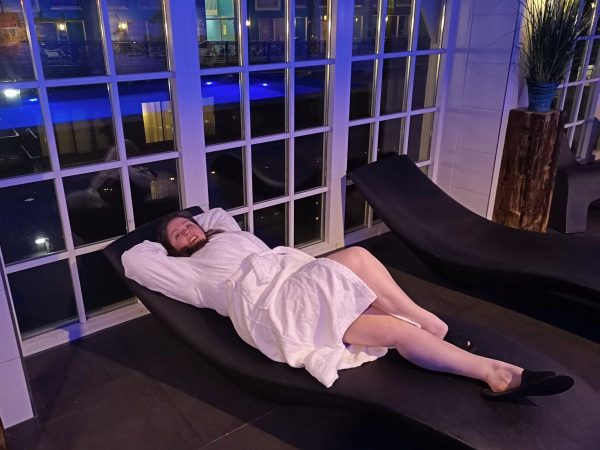 We checked out the gym but only used the pool during our stay. There are bathrobes and slippers in the room for you to use, although the slippers were too big for Dennis's feet! Here again, there are nods to the heritage of the area, with photos of Zaanse Schans beside the pool. We had a lovely night-time swim (the pool is open until 11pm) and most of the time had the room to ourselves.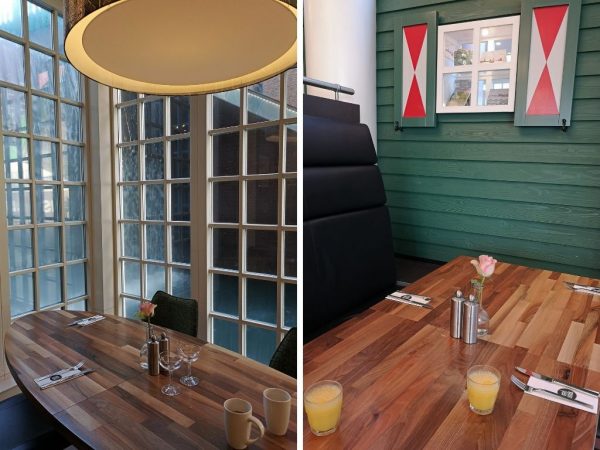 The deal I booked included breakfast the next morning. We sat in a little nook with the cute window shutters and looked out the window at the waterfall outside. Breakfast was delicious, a buffet consisting of pastries, breads, 3 different types of granola, fruits, yoghurt, juices, meats, cheeses, jams and hagelslag (Dutch chocolate sprinkles!) as well as the full English elements of eggs, bacon, mini sausages and baked beans. We definitely enjoyed our stay here and would recommend the Inntel Hotels Zaandam to others!
Interested in staying at the Inntel Hotel Zaandam yourself? Check prices and availability here.
Things to See and Do Nearby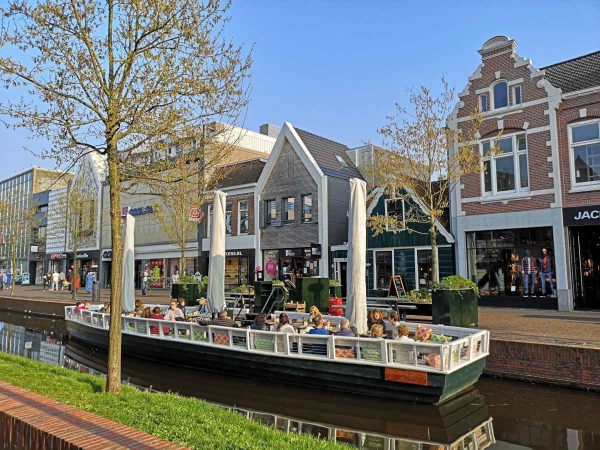 The hotel is in a great location, whether you want to go on a day-trip to a nearby attraction or just spend your time wandering, eating and shopping in Zaandam itself. We only stayed overnight but there was so much to do we could have happily stayed longer (you know, if we didn't need to get home to our cats). The whole neighbourhood has nods to the history of the area (just like the hotel) with the cute traditional buildings and even café seating in a boat (see above). Here are just some of the things that you could easily do while staying at the hotel.
Shopping

= The hotel is located on a long street which is packed with shops. I was particularly excited about Primark (it was so close I could see it from our room window!) but there were many other clothing shops that I usually go to Almere or Amsterdam for, and they weren't as busy as the ones in those locations. There's also a mediamarkt, a cinema, a cute old-fashioned lolly shop and a drool-worthy chocolatier.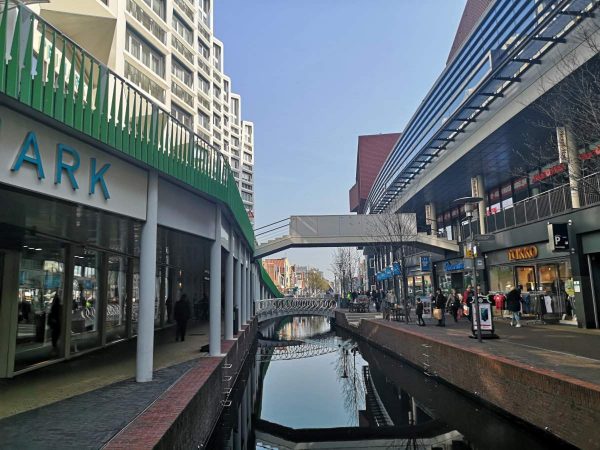 Dining

= As well as shops this long street next to the canal had lots of cafés and restaurants, and at the end furthest from the hotel was also a square filled with restaurants and bars. There's food for every budget too, from Febo and doner to fancy restaurants and everything in between. We ended up eating at the local Eazie because we'd never been to one before and it looked really cool. It was actually directly opposite the hotel, the restaurant itself was very cool and we had a delicious and not too expensive wok meal! I had also really wanted to go to Novels because it looked so cool and had a yummy dessert menu, but we were too tired in the end. It's on the list for next time 😉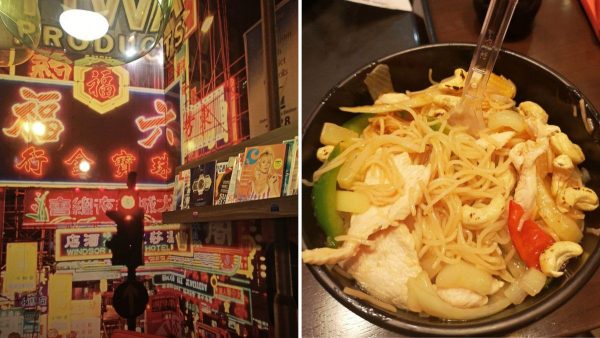 Zaanse Schans

= If you want to see the traditional windmills of Zaanse Schans then Zaandam is an ideal location to base yourself. It only takes 6 minutes from the Zaandam train station to Zaandijk Zaanse Schans station and from there it's about a 15-minute walk to the Zaanse Schans museum area. This is a must-visit if you are interested in Dutch history and windmills, you can read more about visiting Zaanse Schans here.

Amsterdam

= Zaandam is very close to Amsterdam, so you can easily get the train into the city for a day of exploring and then come back and relax here each night. The train takes 12 minutes from Zaandam to Amsterdam Centraal.
How to Get to the Inntel Hotel Zaandam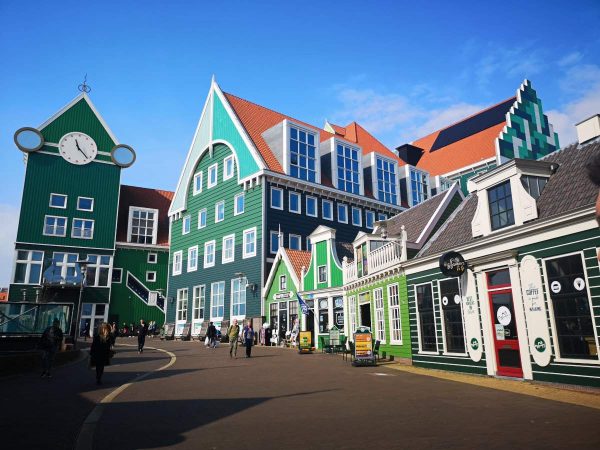 The city of Zaandam is just across the river and over a bit from Amsterdam, and it only takes 12 minutes by train to get into Amsterdam proper. When you come out of the train station (above) at Zaandam you will be looking at the hotel, that's how close it is! It's also only a 17-minute direct train ride from Schiphol airport. Coming by car is slightly less convenient as the hotel doesn't actually have its own parking. There's a parking garage just next to it, but for an overnight stay, it cost us €19 for parking, so that's something to bear in mind. If you are travelling to Amsterdam but perhaps want to stay somewhere slightly less hectic (and in a very cool hotel!) then you might like to base yourself at the Inntel Hotel Zaandam! Check prices and availability here.
Pin Me!
Had you ever seen or heard of the Inntel Hotel Zaandam before reading this? Do you want to stay there? Let me know your thoughts in the comments and don't forget to pin one of these if you want to stay here for yourself someday!