I've wanted to experience Elfia since I first moved to the Netherlands, after hearing about it from Dennis and seeing lots of amazing photos online. This year we finally managed to be organised enough to go to the spring edition held at my favourite Dutch castle; Castle de Haar! Read on to find out more about what the Kingdom of Elfia actually is, as well as how you can experience it for yourself.
What is the Kingdom of Elfia?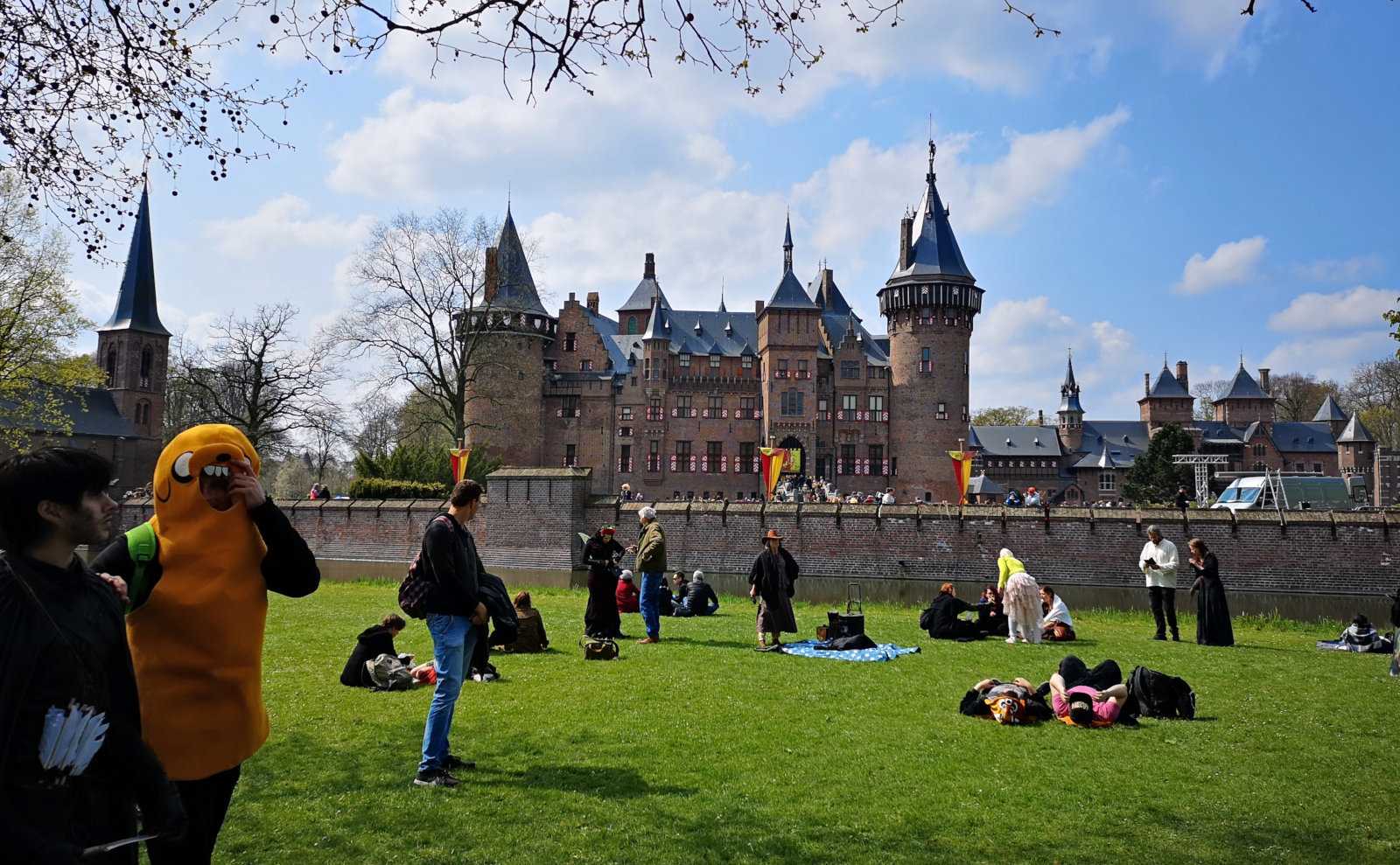 What used to be called the Elf Fantasy Fair has been renamed in recent years to the Kingdom of Elfia, or just Elfia for short. The quick answer is that Elfia is a fantasy fair, but that encompasses a lot! It's a two-day event that takes place twice a year in the Netherlands; at Castle de Haar near Utrecht in spring and in the Arcen Castle gardens in autumn. Arcen Castle is near a town called Venlo and right on the border to Germany, less than an hour from Dusseldorf. I'm hoping to attend the autumn edition of Elfia soon, although the spring one at Castle de Haar is definitely easier to get to, particularly if you are coming from the Amsterdam area.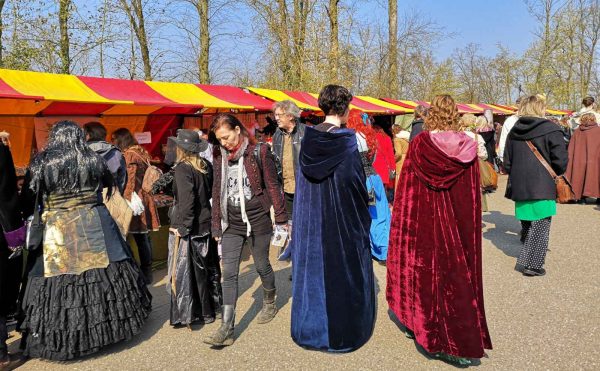 So, what is a fantasy festival? Well, it's a place where lovers of fantasy, science fiction, computer games and all other kinds of fandoms can come together to celebrate their interests. You'll see a LOT of incredible costumes, many completely handmade. Cosplayers come from around Europe to hang out together and show off their creations at Elfia. There are also musical performances, dancing, LARPing, lectures, workshops and stalls selling everything from mead to corsets. Most of all, it's a costume event, with parades, competitions and lots of opportunities to take incredible photos in the beautiful grounds of Castles de Haar or Arcen.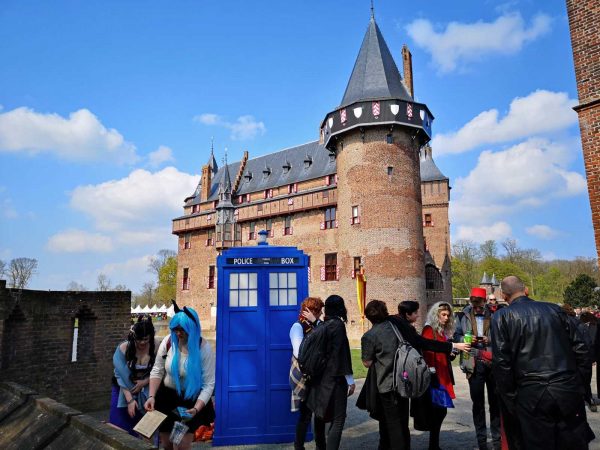 Find out more, including buying early bird tickets and seeing some of the incredible photos on the Elfia website.
What can you do at Elfia?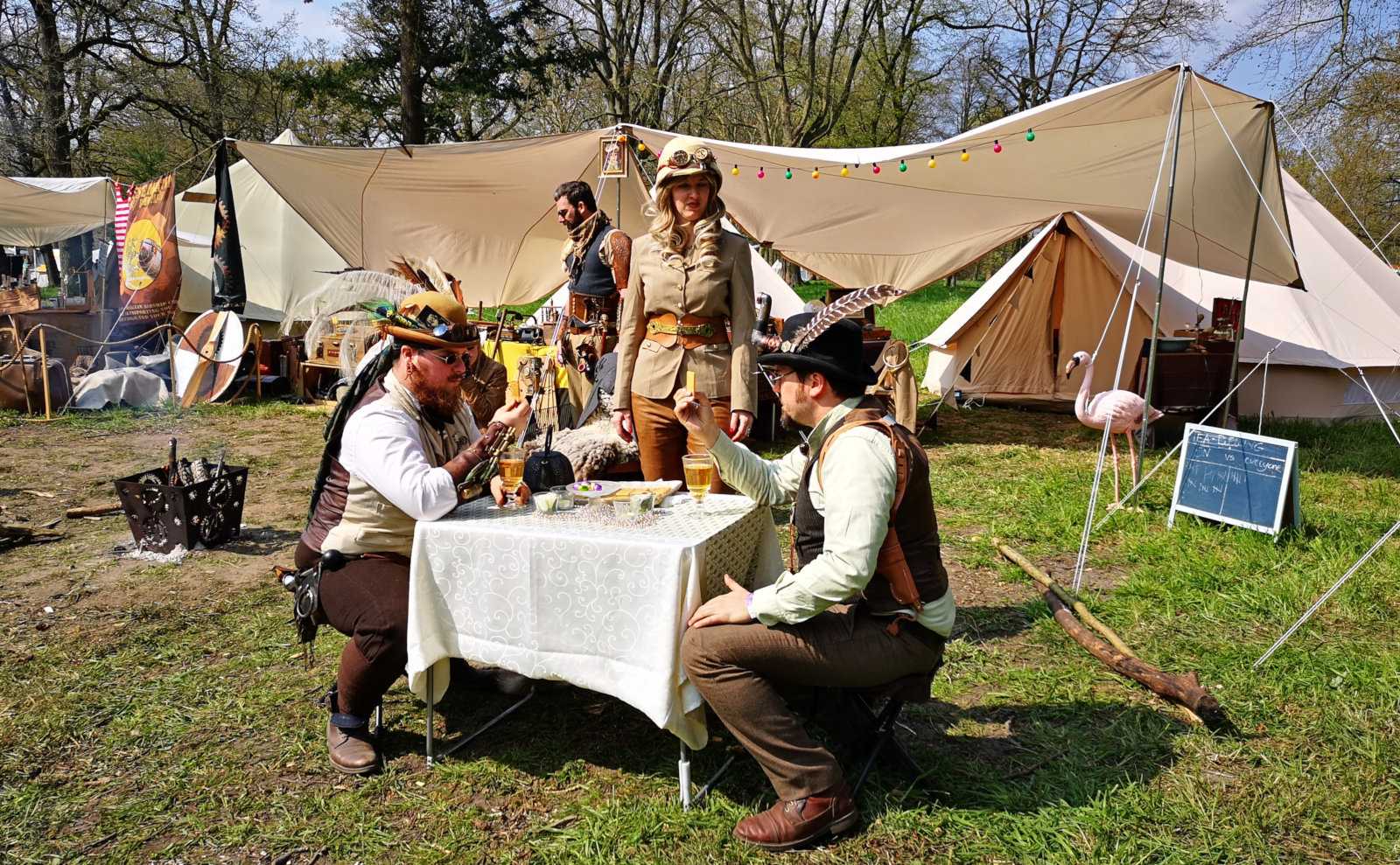 My favourite thing at Elfia was basically just walking around, oohing and aahing at the incredible costumes and displays throughout the grounds! The grounds at Castle de Haar are big, so there were different sections set up where you could see steampunk displays (like the one above where the gentlemen were having a biscuit-dunking-in-tea competition), as well as camps for Harry Potter, Lord of the Rings, Outlander and other fandoms throughout the area. Here are some of the other things you can do and see at Elfia: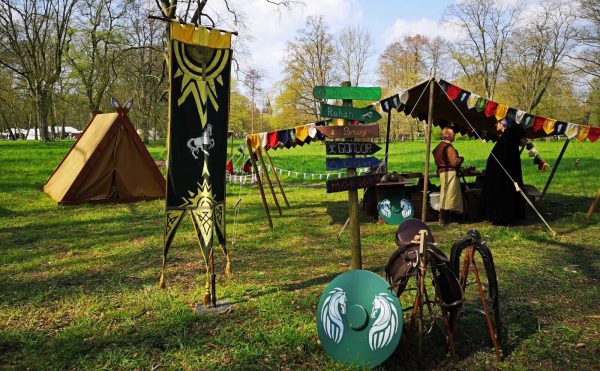 Performances: there are at least three different stages which had different musical performances throughout the day with artists such as the Celtic Hobbits and Mumfords Calling, a Dutch Mumford and Sons tribute band. Plenty of costumed and non-costumed visitors were dancing here as well. You can also see LARP (live action role-play) battles and sometimes a bird of prey flight show.
Food and drink: There are lots of different stalls and pop-up cafes selling a variety of food and drink at Elfia. I recommend bringing cash with you as pretty much all the ones I saw didn't accept cards and the on-site ATMs weren't even working. You can sit down for a meal in the 'pop-up' cafe areas, or take the food you've bought from stalls to the stage or grassy areas to enjoy.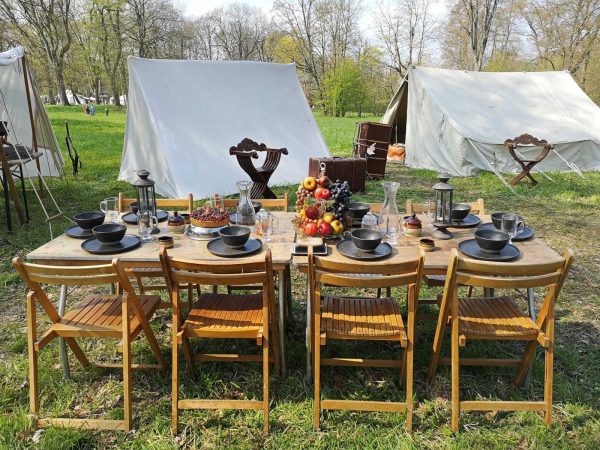 Shopping: There are lots of stalls selling handmade costume pieces, from leather to steampunk to goth. There's also lots of cool trinkets, jewellery and other souvenirs you can purchase. Again, I recommend bringing cash with you in case they don't have pin facilities.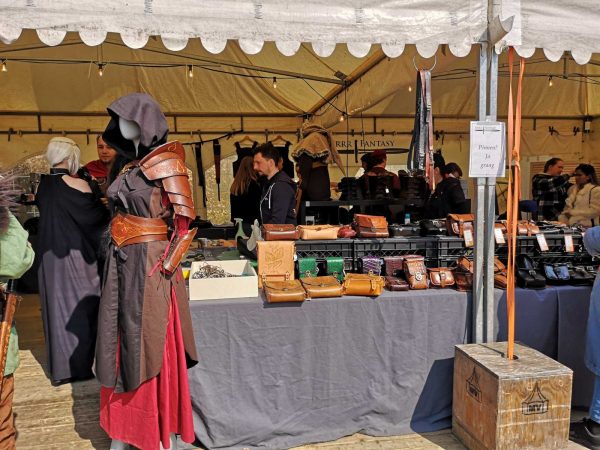 Workshops and lectures: Throughout the day there are workshops and lectures you can attend, whether you want to learn how to shoot a bow and arrow or learn about the folklore of the unicorn throughout history. There are often workshops with famous artists or authors at Elfia, with some of the previous attendees including Terry Pratchett, Robert Jordan, Christopher Paolini, Anne Stokes and Brian Froud.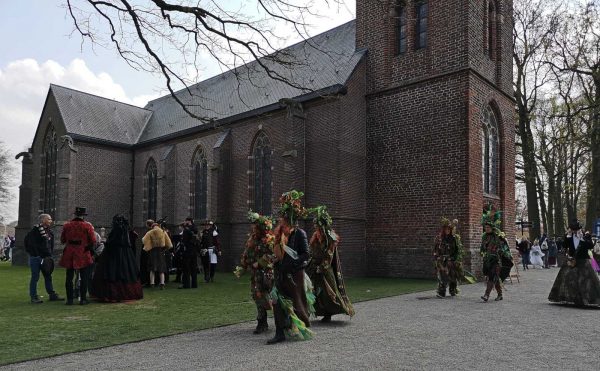 Costume parade: I thought this was going to be an actual big parade of all the awesome costumes I'd been seeing throughout the day but it was actually a costume contest with only some attendees entering. There were some truly awesome costumes here though, many of them completely handmade! Make sure you check out the gallery below for some more of the incredible creations we saw.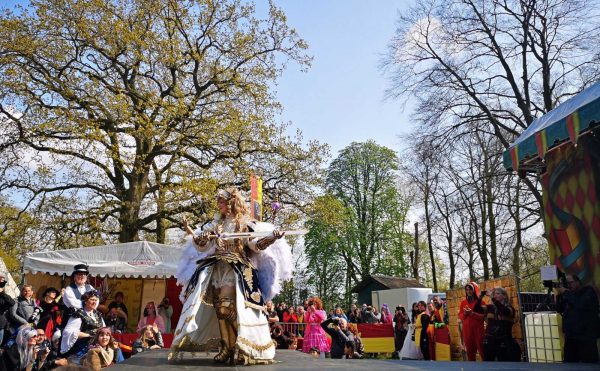 Photography: Of course, the location and amount of people done up in amazing outfits makes Elfia a photographers dream, and there are plenty of professionals in attendance. There's a reciprocal arrangement here, if you take a photo of someone's costume then you should give them your business card so they can later see and get copies of the photos. Many photographers had little studios set up with back lighting and very fancy (and huge) cameras, you can see some of the incredible images that come out of Elfia on the website or Facebook page.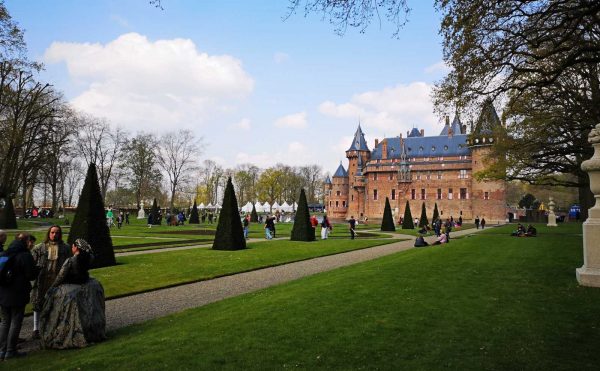 Do you have to dress up?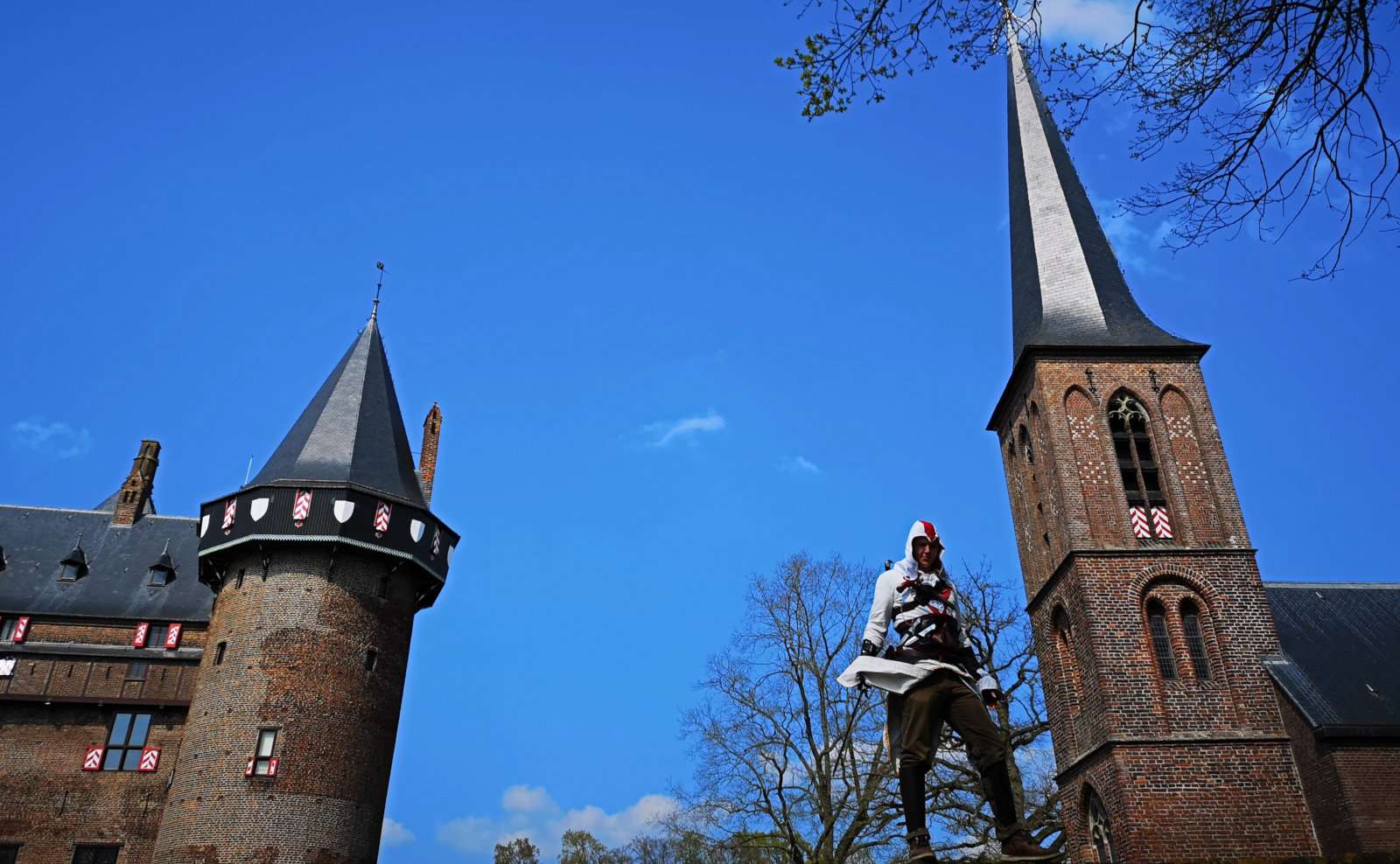 Short answer, no, you absolutely don't have to dress up. We attended in normal clothes and plenty of others do too. BUT you will feel left out! Elfia is one of those events where you can be unabashedly geeky about whatever makes your heart happy, so show the world the limits of your creativity. Here are some more of the wonderful costumes and other things we saw at Elfia.
The front view of Castle de Haar with lots of costumed visitors.

Awesome Samurai costumes!

One of the avenues with stalls.

I met Sylvanas Windrunner!!

I don't know what this costume was from but it was very cool.

The wizarding camp.

The steampunk camp.

This girl was pretty brave with those orcs!

Hagrid and Dumbledore getting some drinks.

The Maypole stage.

John Hammond from Jurassic Park!

This costume was amazing, the giant's head talked!

Merida and Queen Elinor from Brave.

Finding Nemo characters.

These ladies had made their costumes to be colourful and whimsical.

I loved the bubbles!

I missed the part where this girl's dress transformed…

into this!

Another beautiful costume.

This dress was entirely handmade.

Another amazing World of Warcraft costume.

Very cute bunny girls.

The clash of the fandoms.

Lots of people were taking this girl's photo (including me).

My favourite bubble ladies again.
How to get to Elfia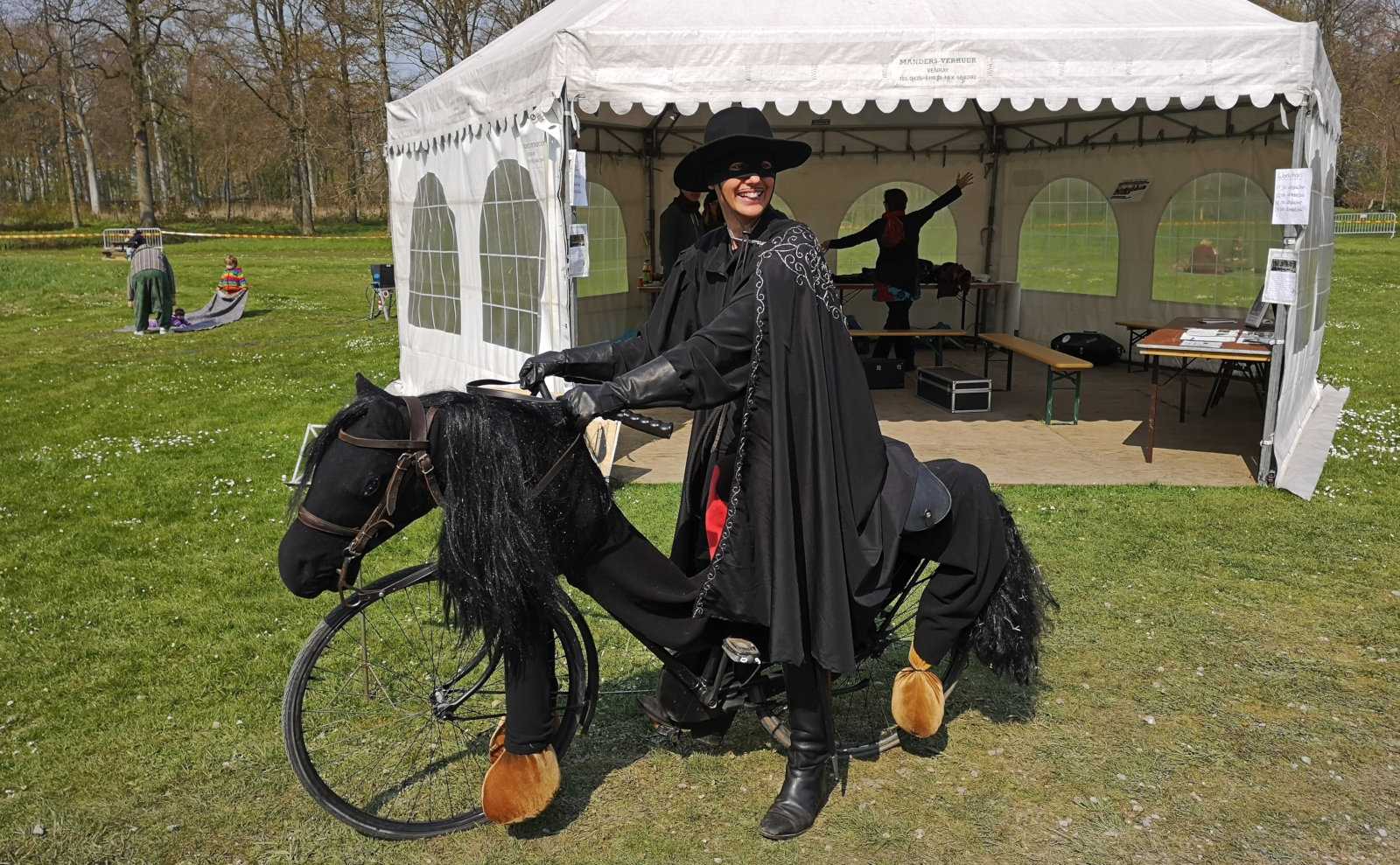 If you're driving there is ample parking near to the castle which costs about €6 for the whole day. You can purchase parking tickets online for the Castle de Haar event in spring but you can only purchase parking tickets at the castle site for the Arcen edition in autumn.
Both events can be reached by public transport, the easiest way to get to Castle de Haar is by getting a train to the town of Veulen and then they have dedicated shuttle buses to Elfia from there. For Arcen you can catch a train to Venlo and then bus 83 to the castle gardens.
Other Handy Info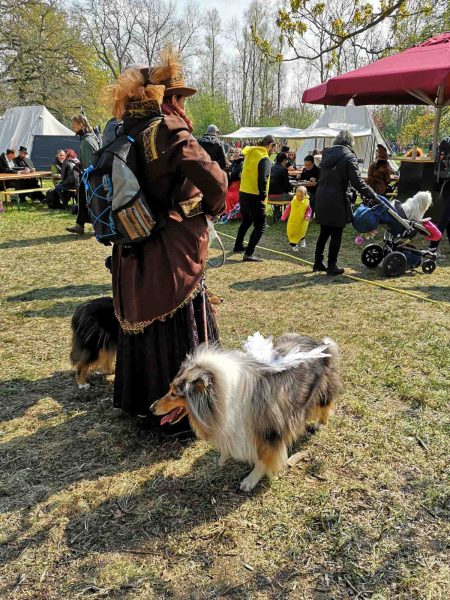 You can attend Elfia on Saturday, Sunday or both. You can also camp overnight if you are attending both days, there's usually relevant information on the website closer to the dates, so make sure you check it out.
Tickets cost between €14 – €36 for each day (depending on if you get early bird rates, purchase online or at the gate) and between €24 – €55 for the entire weekend. If you know you are going to attend purchase your tickets from the website as early as possible for the best price!
Bring cash with you! Some stalls accept cards but none of the food and drink places did. There are ATMs on the site but they weren't working the day we went and lines can be crazy anyway.
Yes, you can bring your dog and even dress it up! You cannot fly a drone over the event.
Pin Me!
Have you ever experienced a festival like the Kingdom of Elfia, or been to Elfia yourself? Let me know about it in the comments or pin one of these if you'd like to go to Elfia in the future!