When people talk about castles in the Netherlands there are usually two that get mentioned the most: Castle de Haar and Muiderslot. I'd say these two are arguably the most well-known and popular in the country and they have both been high up on my bucket list since I moved here! Luckily this Summer has been perfect for day-trips to as many castles in the Netherlands as possible and recently I finally visited Muiderslot, aka Muiden Castle, aka Amsterdam Castle. Now it's not actually in Amsterdam but it often gets called Amsterdam castle because it is actually quite close to Amsterdam; located in the town of Muiden which is only about a 25-minute drive from Amsterdam. Here's what we found out while visiting Muiden Castle and the town of Muiden itself!
Muiderslot Castle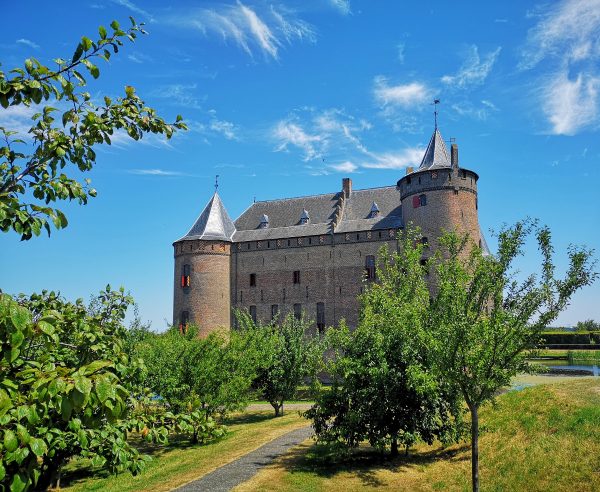 Located at the mouth of the River Vecht, Muiderslot was originally built to defend this very important waterway. The original keep was constructed around 1285 by Count Floris V. So while the castle has since been reconstructed and restored at various times, the original parts are around 700 years old! Slot is a Dutch word that can mean castle, which is why it is called Muiderslot; literally Muiden Castle. But for the rest of this article I will just continue to call it Muiderslot. The history of this castle's location and it's relationship to water and Dutch water-management is explored in a little on-site amphitheatre called the Water Shield Pavilion. I enjoyed the little video they show (in Dutch with English subtitles) which explores the history of the castle as well as the different ways Dutch people have used water for defence. There's also a cool water display that turns on fountains as the mini-film ends.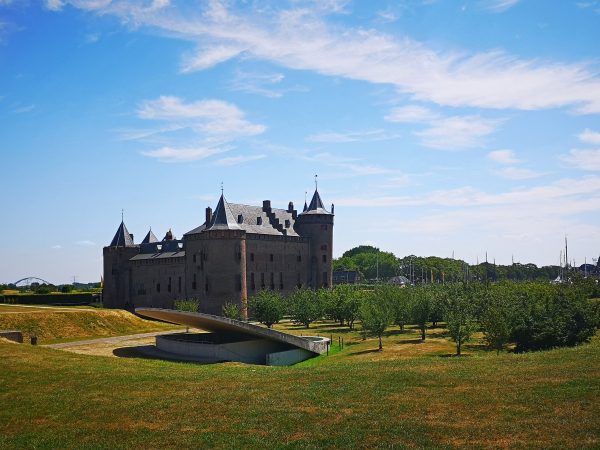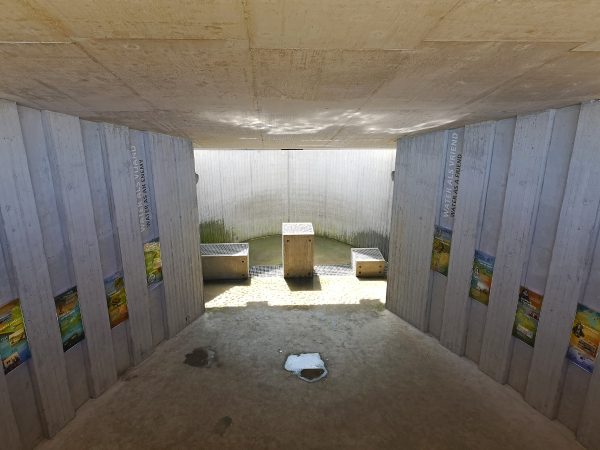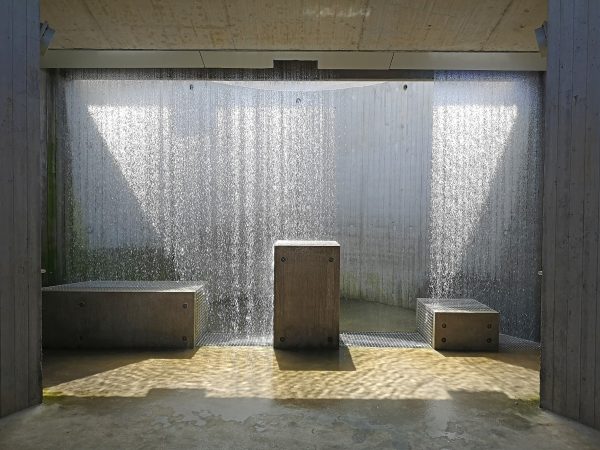 The weather has been very warm in the Netherlands this year, so we were a bit hot while exploring the grounds of Muiderslot. Coming into the pavilion was nice and cool! The grounds are also stunning, of course. There's an orchard at the rear of the castle, and some beautifully styled formal gardens at the front.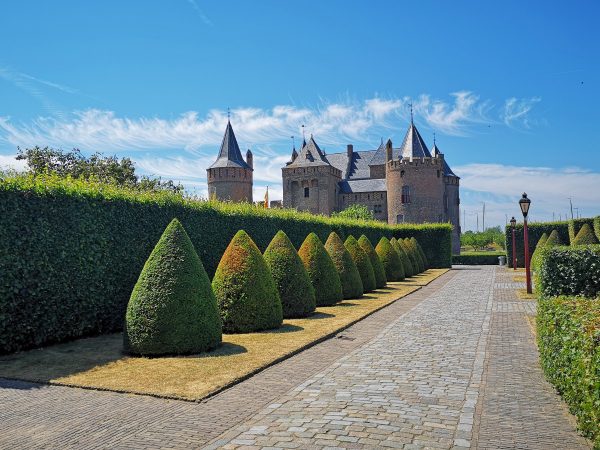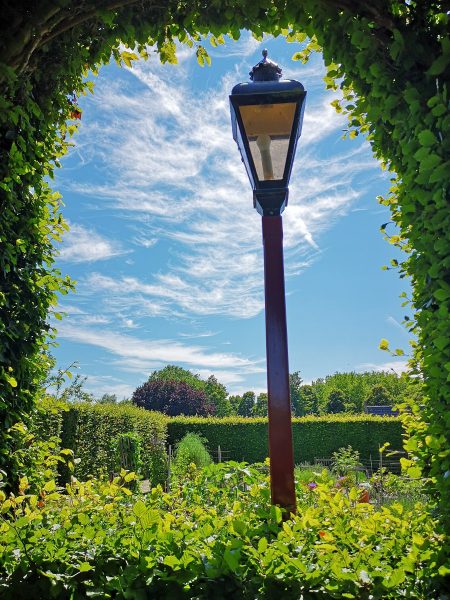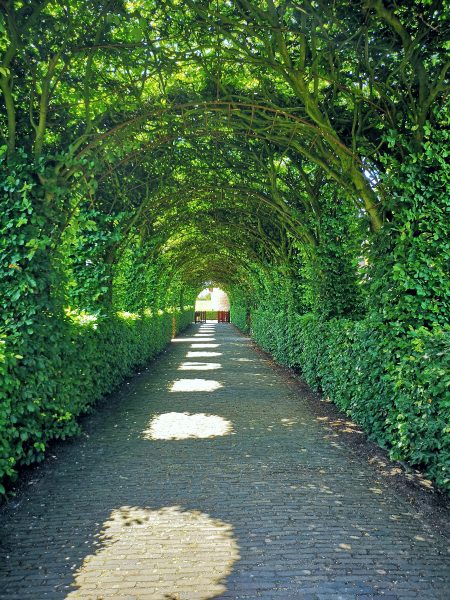 You can explore the interior of the castle by yourself and you can also join a guided tour which takes you to some parts that aren't accessible on your own. We only visited the parts that are accessible without a tour and everything is very interesting, with quite a lot of interactive and fun things for children. There are a lot of narrow and winding staircases, so this wouldn't be suitable for people with limited mobility. But we very much enjoyed learning about the history of the castle and it's residents, playing some games to defend the castle, and even dressing up in some traditional medieval Dutch clothing! The interior courtyard is particularly pretty, there's even an on-site tavern/cafe where you can sit and relax with food and drink if you like.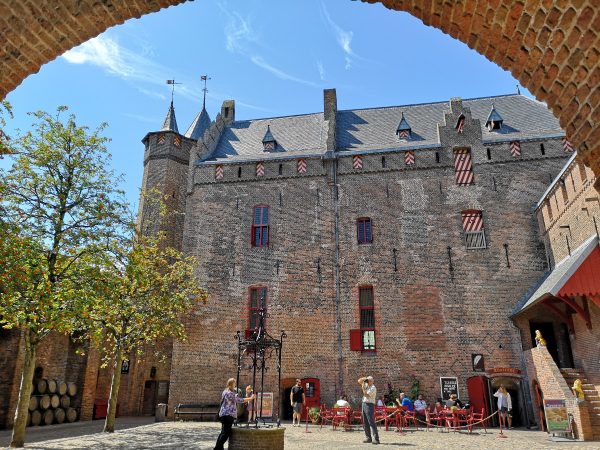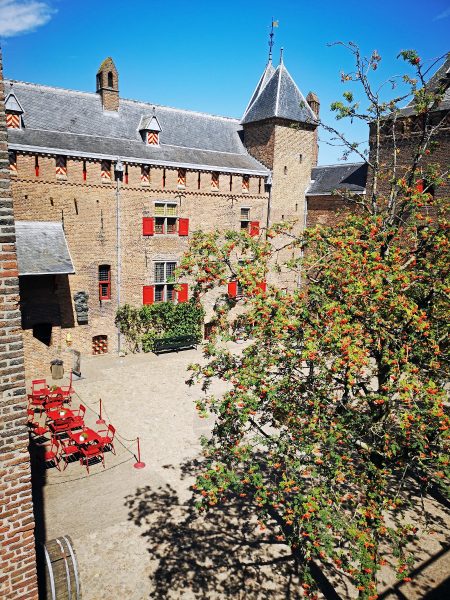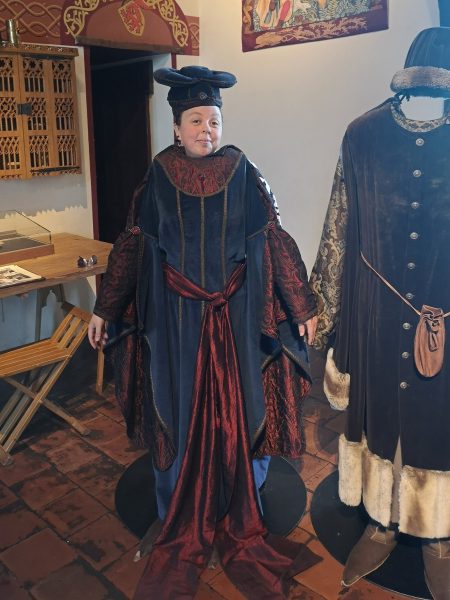 Muiderslot is perfect little day-trip from Amsterdam, especially if you spend some time exploring Muiden as well. Have a look at the website here to get the most up-to-date information on opening times and ticket prices. Don't forget to also check out my other recent castles posts if you are looking for more pretty Dutch (and other European) castles to visit as well!
The Town of Muiden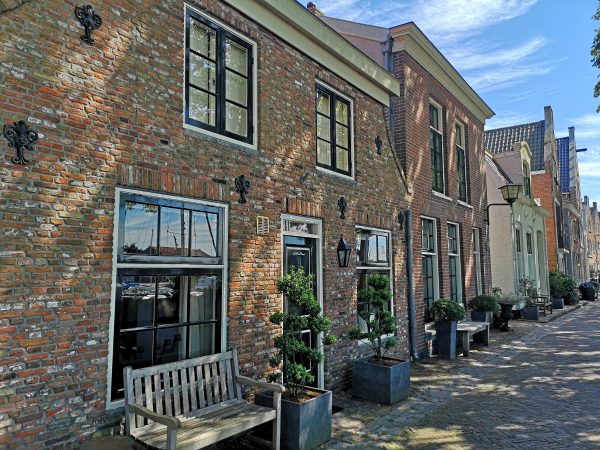 While you are visiting the castle it is definitely worth taking some time to wander and explore the town of Muiden as well. The river and canals play a big part of life in this pretty town and I was excited to watch a bridge over the main waterway open sideways to let the boats through. There are also lovely little cafes and shops all along the waterfront, and the houses (and houseboats!) of Muiden are gorgeous.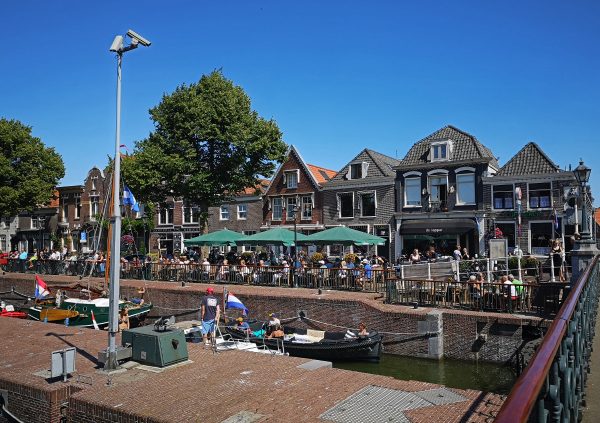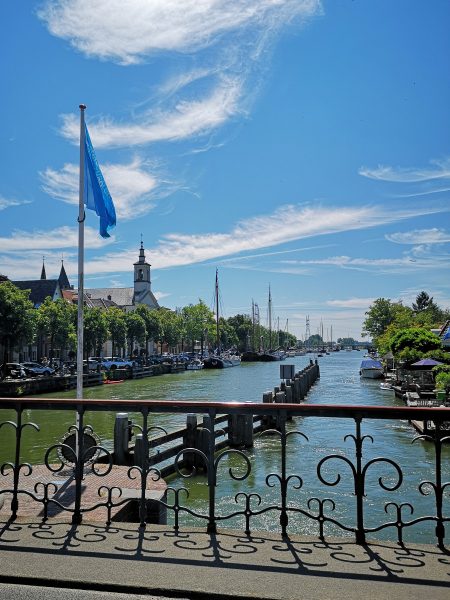 If you are coming by car and use the free parking zone (which I will talk more about later) you will have the perfect chance to explore the town as you walk from the parking area to the castle. It's kind of the perfect spot really, I'm so glad we went for the free parking or I might not otherwise have realised how cute Muiden is; or seen this awesome sight: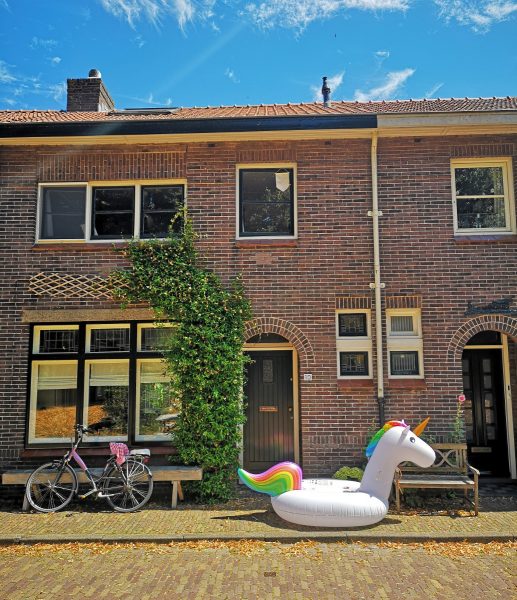 Getting to Muiden and Muiderslot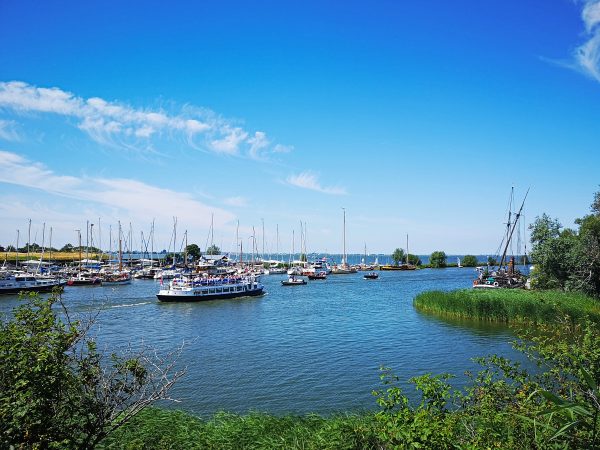 If you are coming by car as we did then I would recommend using the free (on weekends at least) car-park located on Maxisweg. On Google maps it shows up as Carpoolplaats Muiden. From here there is a well-signed and obvious walking path that leads you to the castle, and it takes about ten minutes depending how fast you walk, or how many photos you stop to take – like me! You can also park directly outside the castle, although this is usually very busy and the prices are steep.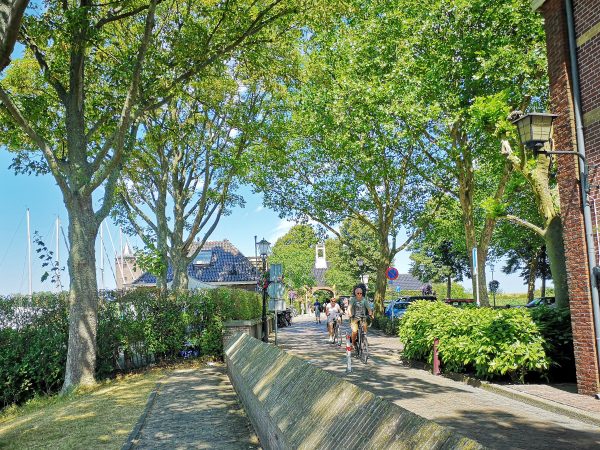 You can also visit by public transport, the Muiderslot website has all the information you need on this. You could even go to the castle by boat! We saw people waiting at the ferry point on the castle grounds, and there were lots of boats coming and going as we were wandering around. It would definitely be a lovely way to see some of the Netherlands from the water during Summer, although it might be a bit too cold in Winter.
Do you like visiting castles? Pin one of these for your own travels and make sure you check out the castles section for all my posts about castles in Europe!