As mentioned in my last castle post, this Summer I am visiting as many Dutch castles as possible! I'm calling it the Summer of castles and you can hop over to my Instagram if you want to see photos of all our castle adventures before I even write posts about them! Summer is the perfect time for castle-hopping as there are lots of fun events on and so we timed our trip to Castle Duurstede for a day of live music in the castle garden for extra magical points.
About Castle Duurstede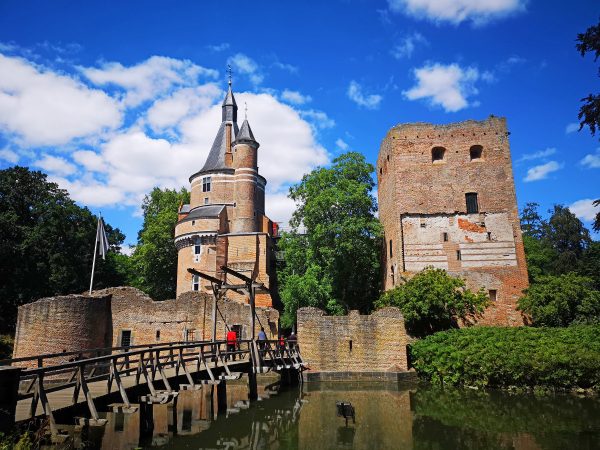 Castle Duurstede is located in the province of Utrecht, not far from the city of Utrecht. The castle is now located inside a little park and on a little island. Yep, it actually has a moat and (small) drawbridge! The park and castle are in the town of Wijk bij Duurstede and the castle was originally built during the 13th century. As you can see in pictures, not much of the original castle is still standing, but you can see drawings of what it originally looked like at this website. Nowadays only the two towers and some of the walls remain, but the castle has been renovated to include a terrace cafe, gazebo in the garden and rooms inside which can be used for business functions or weddings. In fact, it's often rather difficult to go onto the grounds of the castle or inside, unless you are attending a function. You can walk around the castle in the park at any time but need to keep an eye out for events at the castle if you wish to explore it further.
Like most places I visit in the Netherlands, I would love to come back again during the different seasons to take more photos. I can only imagine how pretty this castle would look with Autumn leaves, snow or Spring blossoms all around!
The Castle Interior
We visited the castle and enjoyed live music in the gardens, but were also excited that we could go inside and peek at the interior rooms as well. As I mentioned, you can hire the castle for business events or weddings, although I do wonder how well a bride could navigate those winding castle stairs in a wedding dress! I loved the little nooks in window casements and think it would be a very cute and romantic place to have a small, intimate wedding. It would have to be small and intimate because those tower rooms are not very large!
The little 'chapel' room on the right (below) and me continuing to have lots of fun posing in (and around) the castle!
Events at Castle Duurstede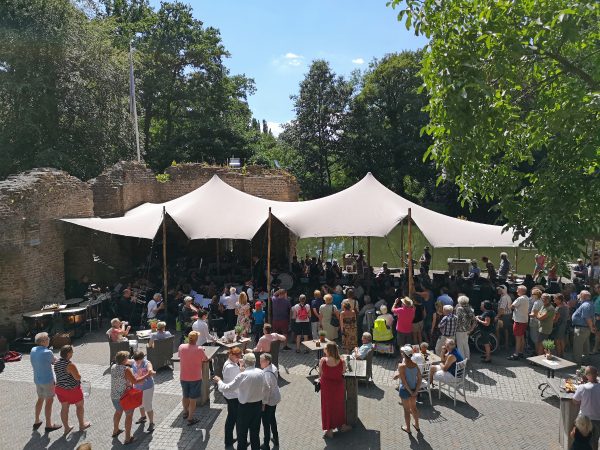 During summer there are often events organised at the castle on Sundays. You should definitely look at the official website to see more beautiful photos (and dream of a castle wedding) but to find out about upcoming events then this is the page with all the info you need. We visited on the wind day – where there were a variety of wind orchestras playing in the gazebo and on the terrace for free. I especially enjoyed the bagpipes, even though it's not exactly a Scottish setting!
There were quite a lot of other people there enjoying the music, as well as having food and drinks at the terrace cafe. When we explored the castle towers we went up the taller one using the outside stairs and so were also treated to some nice views over the grounds and people from up high. My legs were not happy about all the stairs the next day though!
Want to see some more Dutch castles? Check out this post about our visit to Doornenburg Castle, complete with a battle between vikings and Dutch knights on horseback!
Wijk Bij Duurstede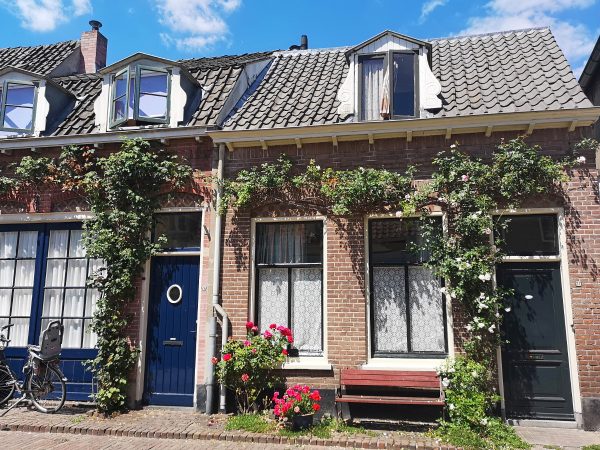 If you're going to see Castle Duurstede then you need to make sure you also have a wander around the stunning little town of Wijk bij Duurstede! The streets and houses are so lovely, nearly every home has flowers and plants outside and, of course, there's bikes everywhere. We wandered around some tree-lined streets with stately homes as well as tiny alleys, then explored the main square lined with cafes and restaurants as well as the local church and town hall.
Almost every building was ridiculously cute, and the people living just outside the castle park would have been able to simply sit in their backyards and listen to the music from home (we even saw some doing this!). There was a windmill and a gorgeous river-side cafe alongside a parking area which had an interesting viking statue in it. Of course I took way too many photos because this place is so photogenic.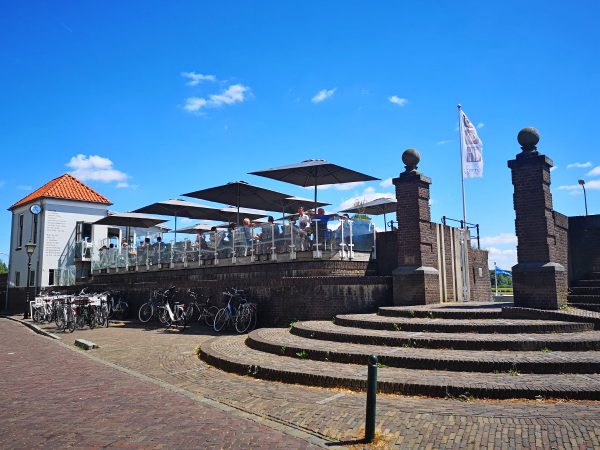 Getting There Etc.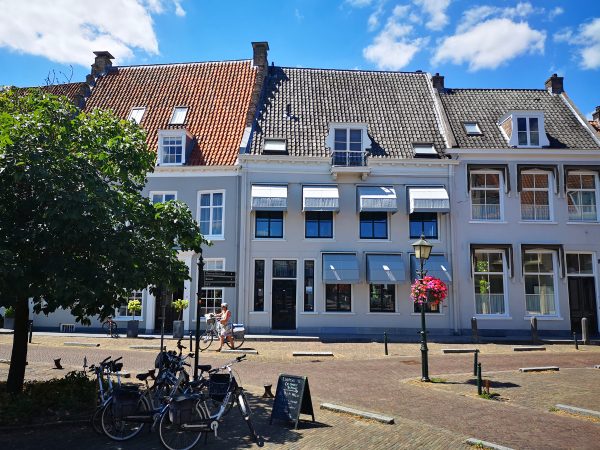 Wijk bij Duurstede and Duurstede Castle are about an hour and a half from Amsterdam by public transport. You can catch a train from Amsterdam Centraal to Utrecht and then a bus to the town. If you decide to go by car as we did just be careful as there are quite a few parking places in the town that are only for residents with permits. You don't want to end up with a ticket for parking somewhere you aren't allowed! We found a parking area on the street called Walplantsoen where it was free to park on weekends. This parking area is only a five-minute or so walk from the castle, although it takes longer if you duck down all the side streets for photos and to explore as we did!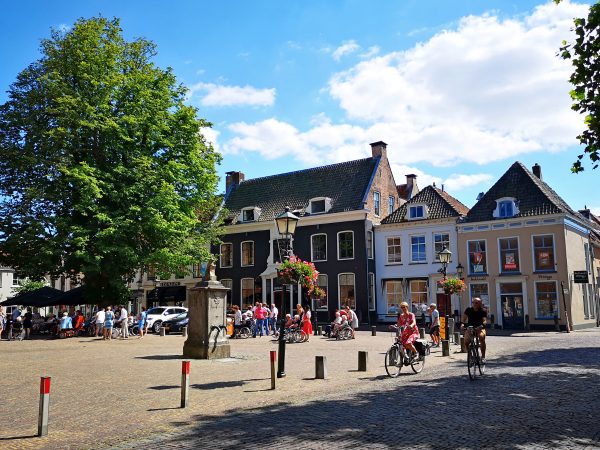 Is anyone else secretly dreaming of a castle wedding after reading this? Pin one of these if you plan to visit this magical castle yourself one day. And for all of my posts about castles make sure you check out the castles series!