Continuing along with my last two posts, here is a little peek into another place we visited on Dennis's holiday, the city of Leeuwarden in Friesland. Not far from the town of Franeker that I talked about in my last post is Leeuwarden, the capital city of the province of Friesland. We were on a bit of a mission to find the most budget-friendly and quirky sights to see around the country, which brought us to Leeuwarden, a city full of graffiti, museums and other quirky finds!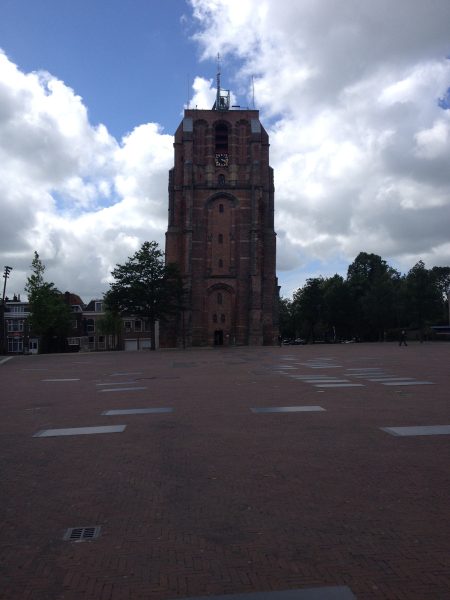 Case in point (above): the leaning tower of Leeuwarden! This is an unfinished church tower called Oldehove and apparently, it leans more than the leaning tower of Pisa! I don't think my photo really does it justice though so have a look at the Wikipedia page here for a better one. Construction on the tower started in 1529 when Leeuwarden had just become the capital of Friesland and they wanted to build a cathedral with a tower that would be the highest church tower in the Netherlands. Unfortunately, they were building the tower on top of a mound that had been placed by the first inhabitants and the tower began to sag after ten metres! They tried to fix it but in the end, abandoned building the church tower in 1533. It has been stabilised now and you can climb to the top to admire the view although we didn't bother.
Leeuwarden is also known for having some lovely canals (like a lot of Dutch towns really!) and quite a bit of interesting (and legal) artistic graffiti.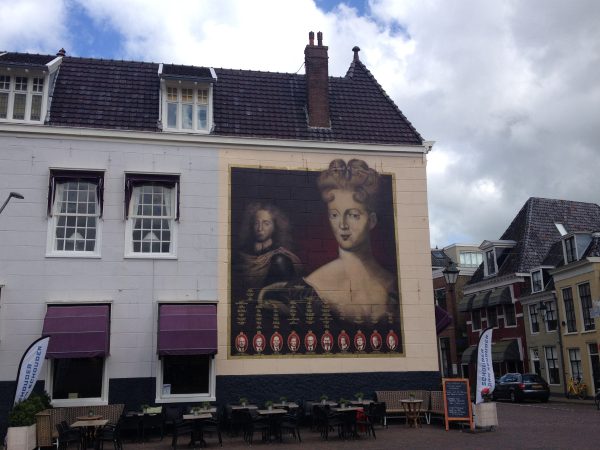 The mural above is of Marie Louise von Hessen Kassel and her husband Johan Willem Friso. The mural shows how her children are at the base of all the current Kings and Queens in Europe. 2015 was the 250th anniversary of her death, and the unveiling of this mural on the side of a restaurant was performed by the current Dutch King Willem Alexander.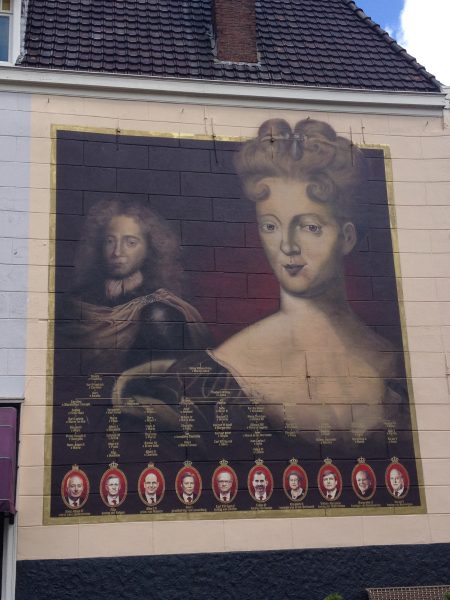 Just around the corner from this mural is the Princesshof, a ceramics museum. Maria Louise of the mural above lived in the building in the last years of her life and graphic artist M.C Escher was born here!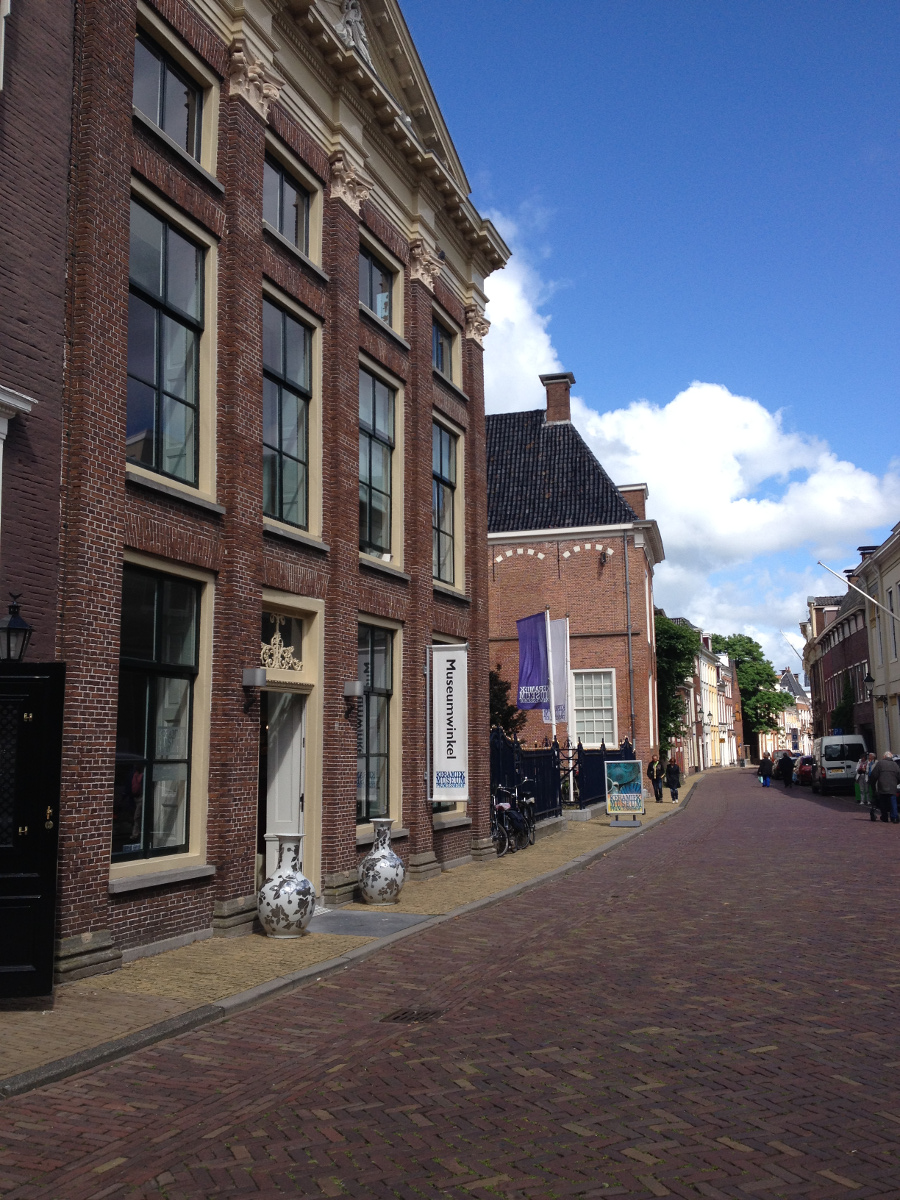 However, this wasn't our final destination, so we headed around a couple more corners before we reached De Grutterswinkel (grocery store). I couldn't get a decent photo of the front of the shop because people kept walking in front of it!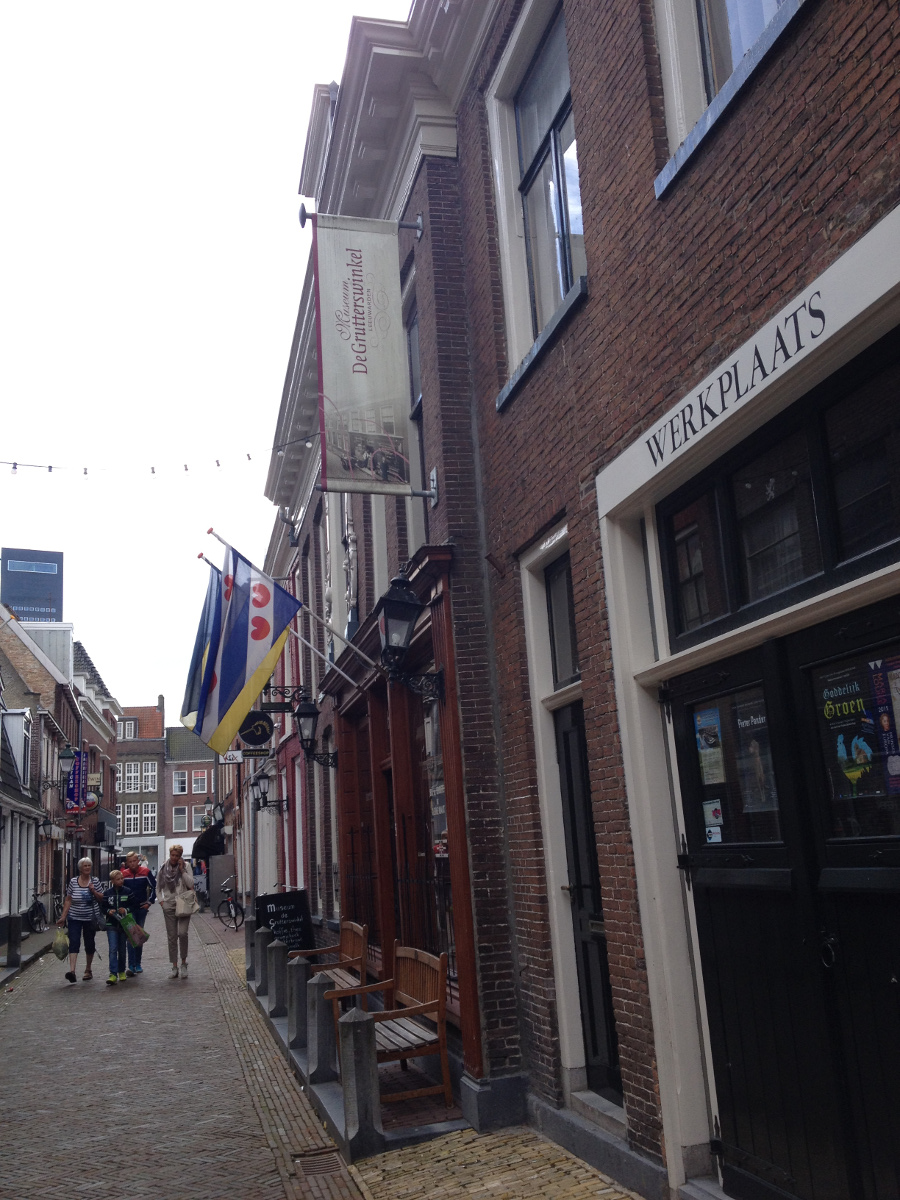 Basically, this is an old grocery store that first opened in 1901. It later closed in 1973 but because everything was pretty much left in its original state a group of volunteers reopened it in 1992 as a shop, tea room and museum. You can still buy all sorts of traditional sweets, bread and cakes, as well as actual liquorice root, and take your purchases home in a brown paper bag.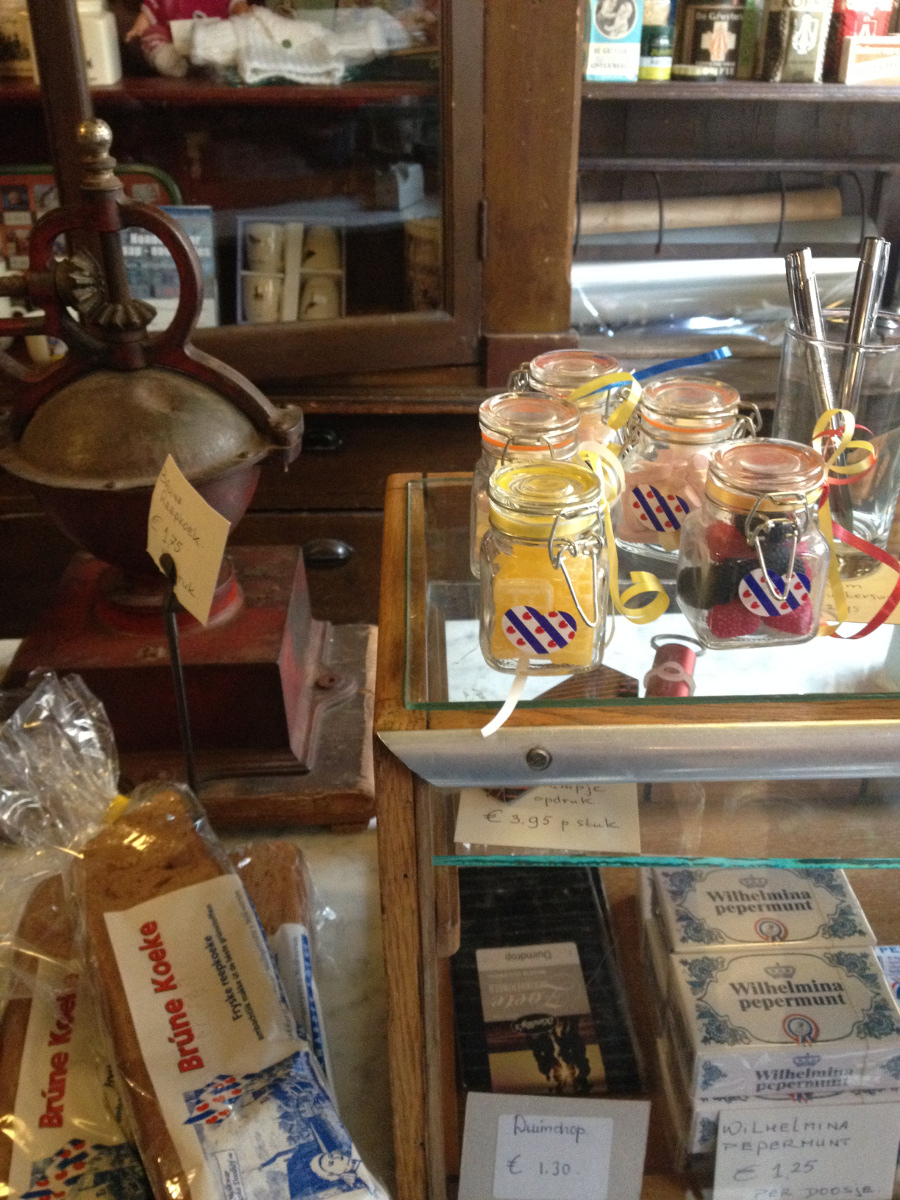 Even in the shop there is a fascinating array of old store items such as dolls, tea and coffee tins and other grocery items that have clearly been sitting there for decades.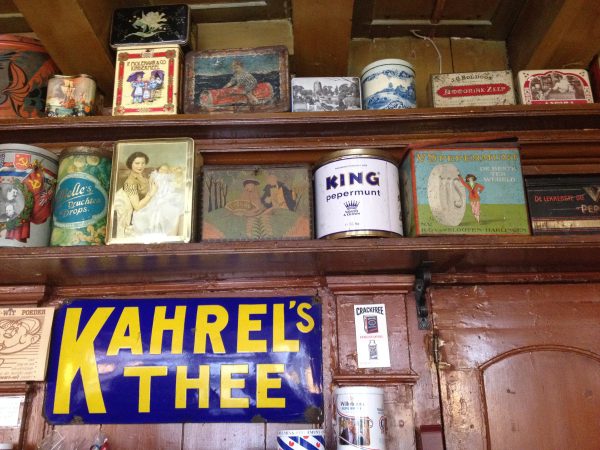 You can sit in the tea room for some cake and coffee and/or visit the museum which shows how a small family would have lived in the rest of the building.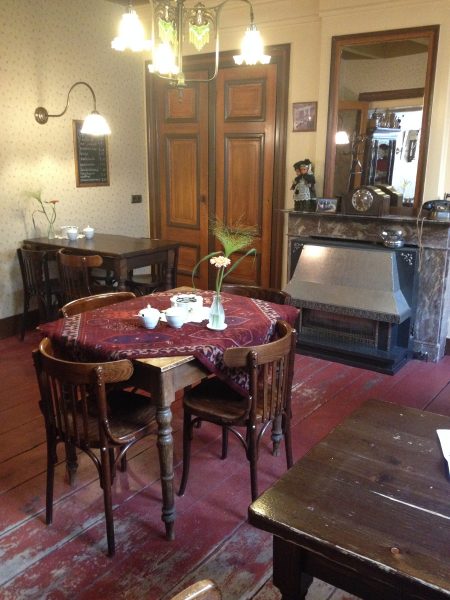 We headed up the very steep, rickety stairs to have a look at the exposition room, which has changing displays and currently seems to be all the old Royal memorabilia someone could get their hands on as well as some old dolls, a radio and tea sets.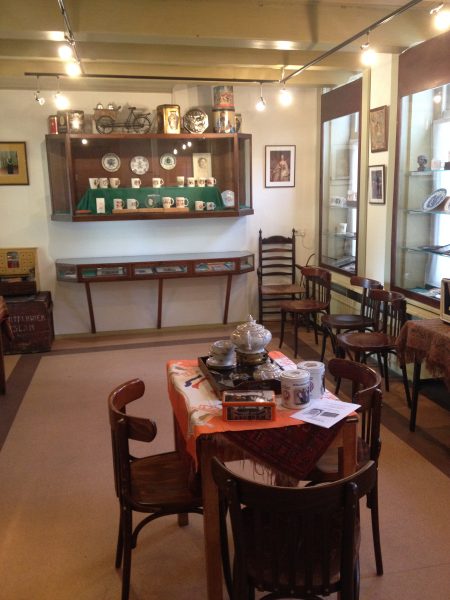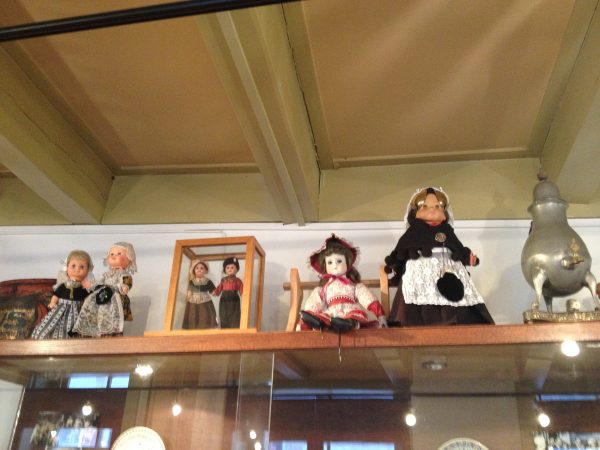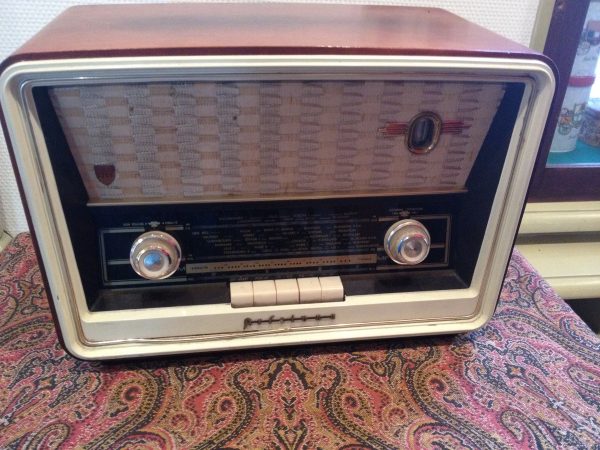 Further along the hall is the display of traditional Dutch life, including the weird little cubby where the children would sleep, baby and all: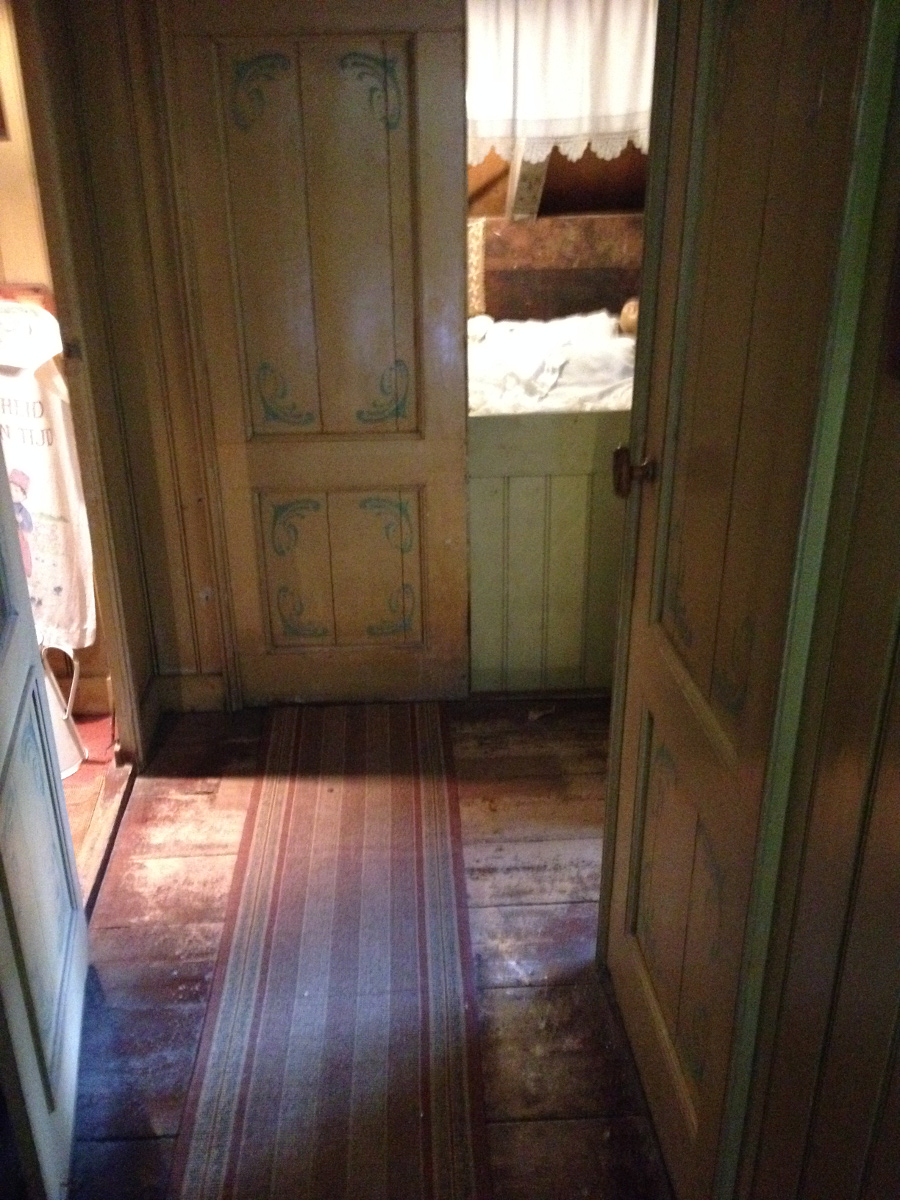 The next room showed traditional living items and clothing, including an old sewing machine, spinning wheel, clogs and even a smuggler's pram with a false base for when tea and coffee were contraband!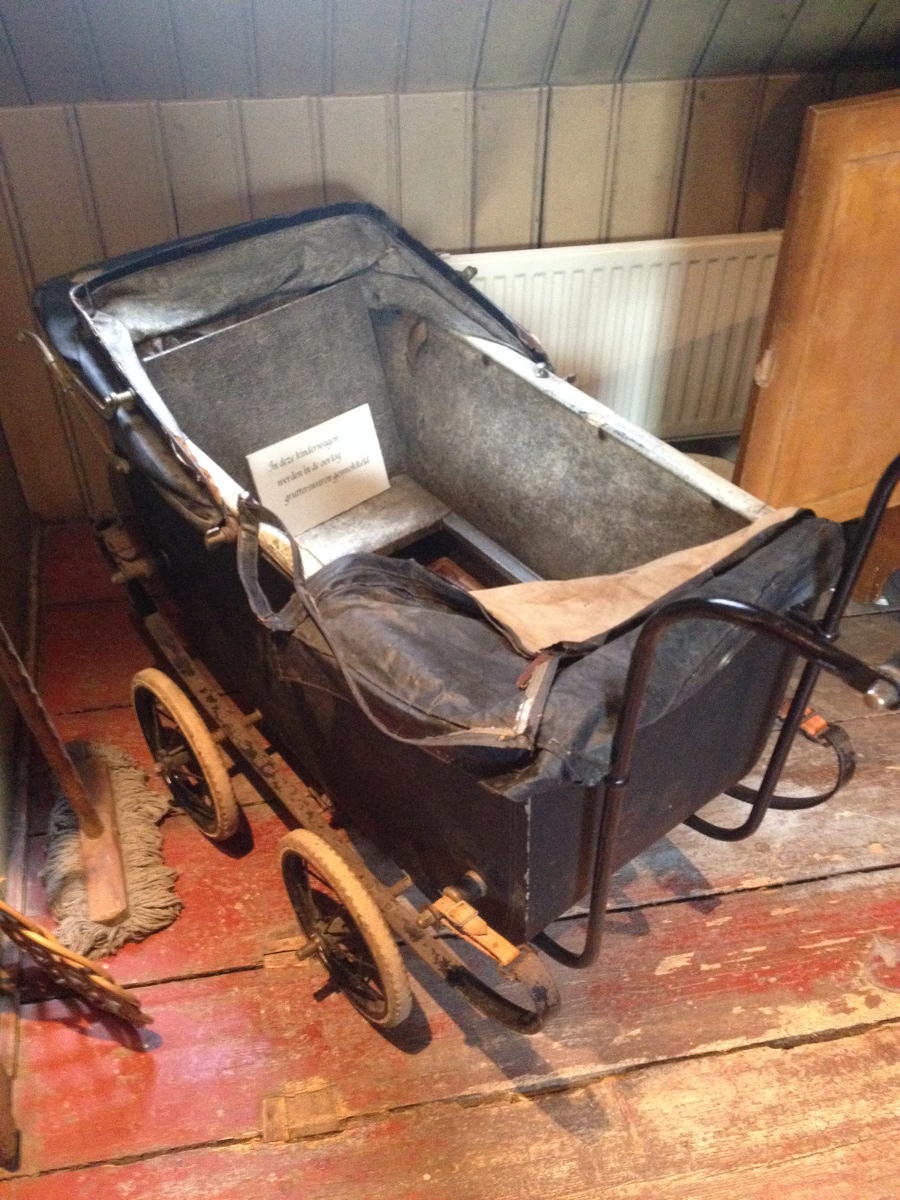 Back down to the shop level, you could also visit the basement, full of huge barrels and a plethora of bottled and pickled goods.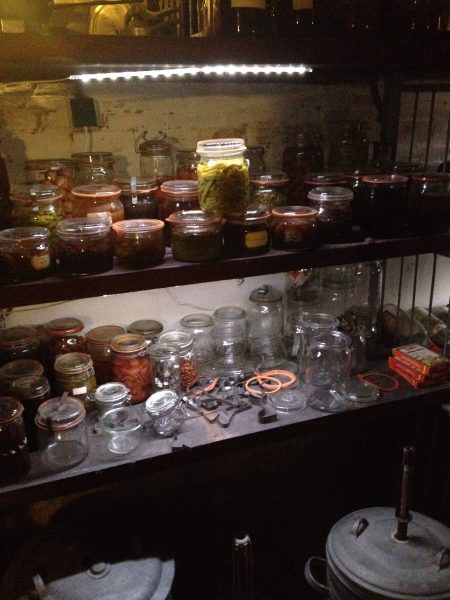 It was quite a fascinating little trip to the past and very budget-friendly as it only cost two euros to see the museum. Hopefully, we will get a chance to explore some more of Leeuwarden at a later date, so if you have been then please do let me know what I should not miss out on!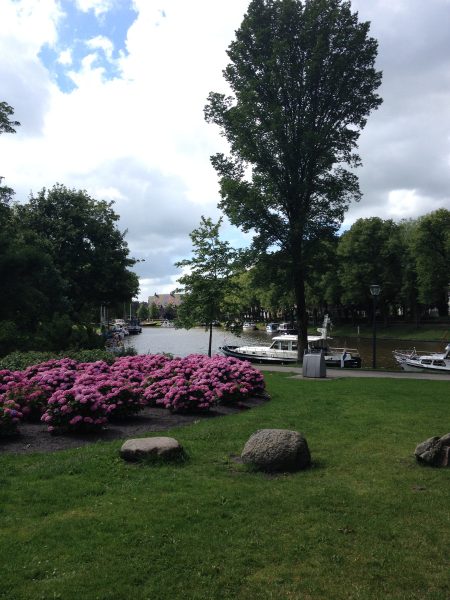 Until next time! 🙂