Two households, both alike in dignity,
In fair Verona, where we lay our scene;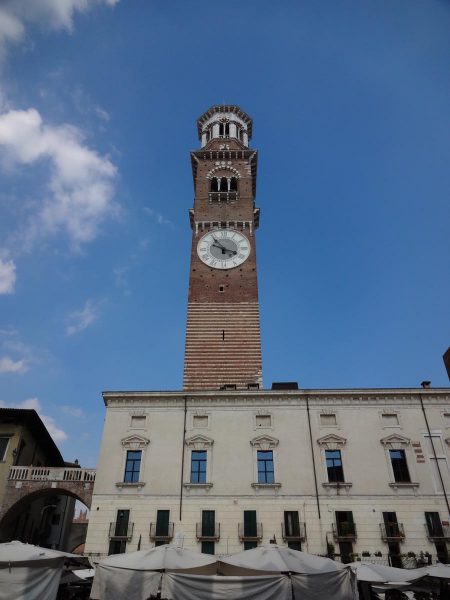 Those are the opening lines of William Shakespeare's well-known play, "Romeo and Juliet". If you're a fan of the Bard, and/or the tale of the star-crossed lovers Romeo and Juliet, then a visit to Verona and Juliet's Balcony is a must!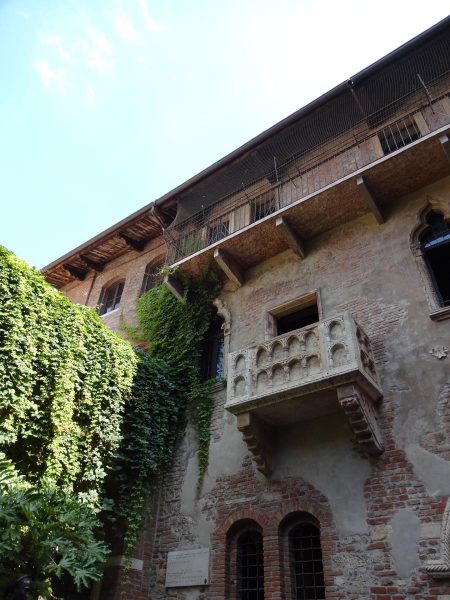 Casa di Giulietta, or Juliet's House, dates from the 13th century and belonged to the family dell Capello, which sounds very similar to Capulet! While the text of the play doesn't actually feature a balcony (according to Shakespeare's stage directions Juliet appears at a window while Romeo is standing in the Capulet's orchard) it is usually presented as a balcony, particularly in the film versions. Also, the actual balcony at the Casa di Giulietta wasn't added to the building until the 20th century, but it still looks realistic, and fans of Shakespeare and romantic tragedy flock to the tourist site every year to have their photo taken standing in the balcony. You also must rub the right breast of the statue of Juliet for luck (if you can get through the crowds), buy a cheap lock and attach it to the love gate, and write the initials of you and your beloved on the graffiti wall!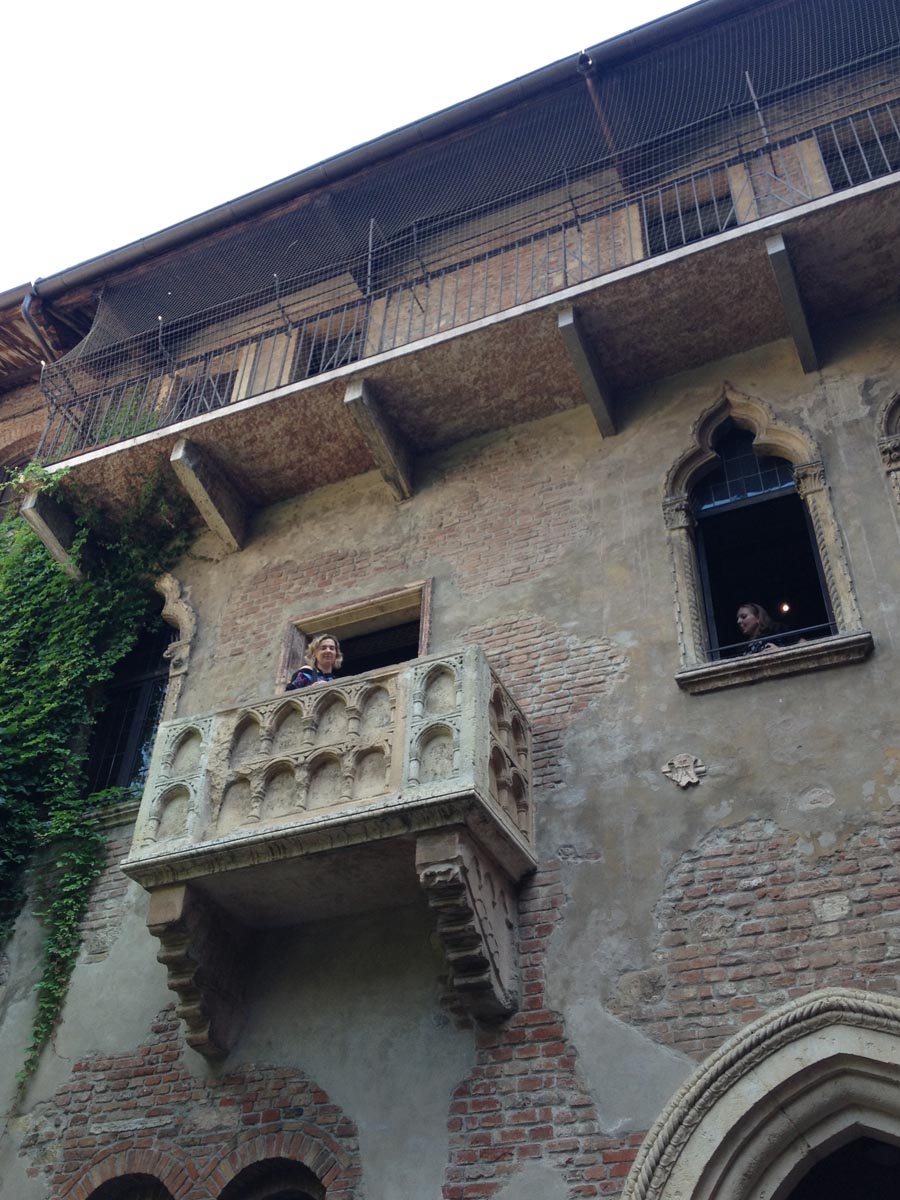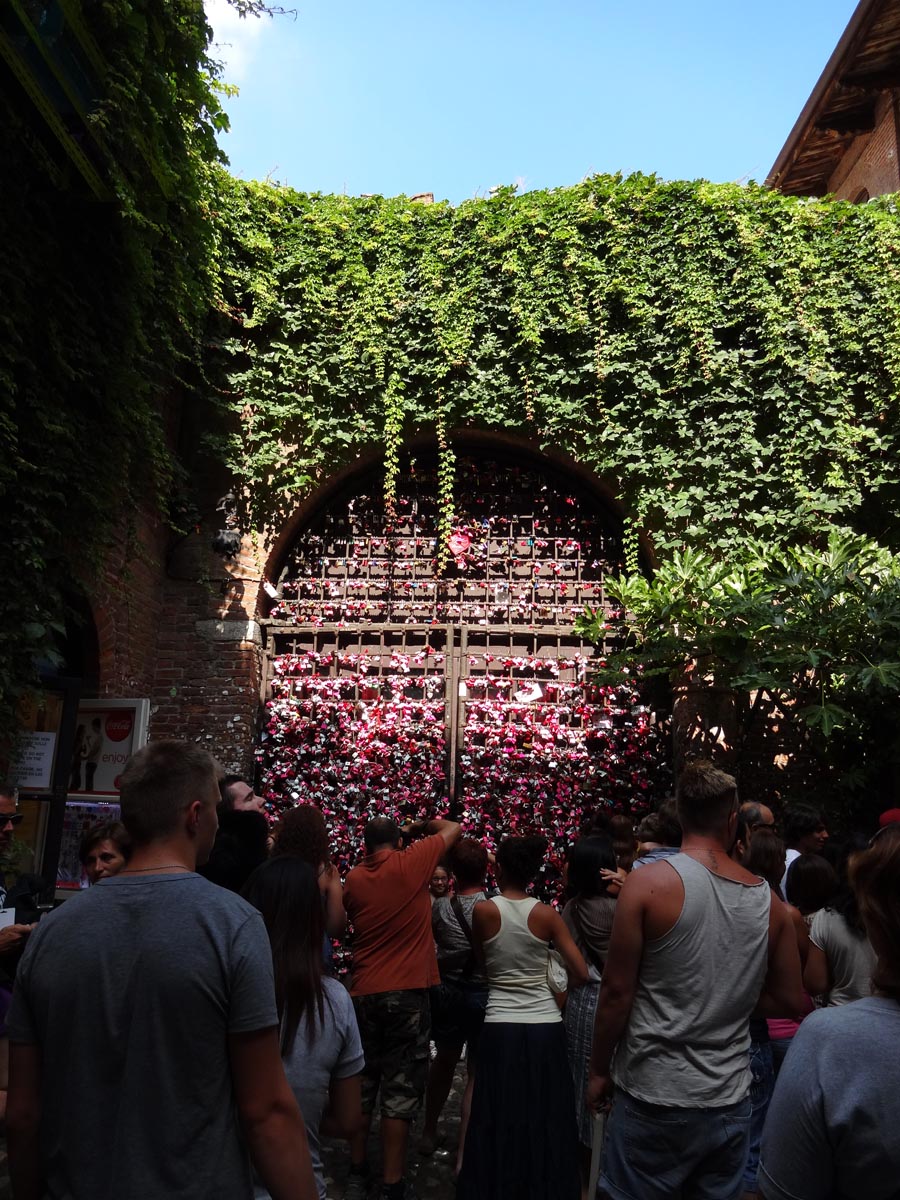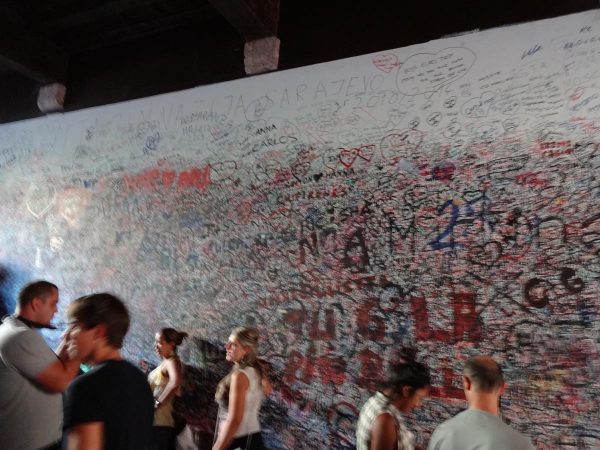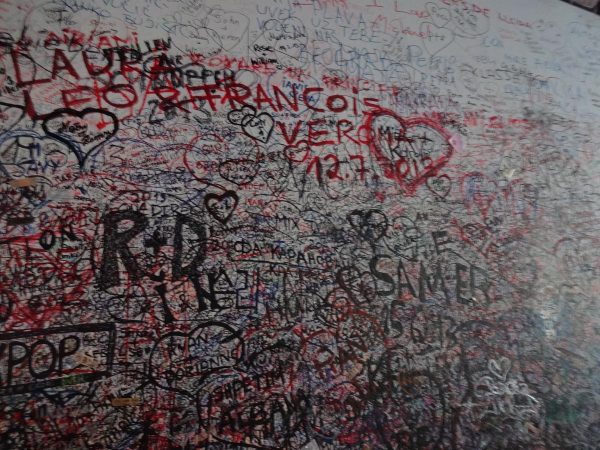 Historical and literary veracity aside, Verona itself is a very pretty little city on the route to Venice and well worth a stop on your journey to see not only Juliet's Balcony but also a smaller version of Rome's Colosseum (complete with actors in Centurion costumes), expensive shops among the beautiful old streets, interesting architecture, and some fantastic gelato!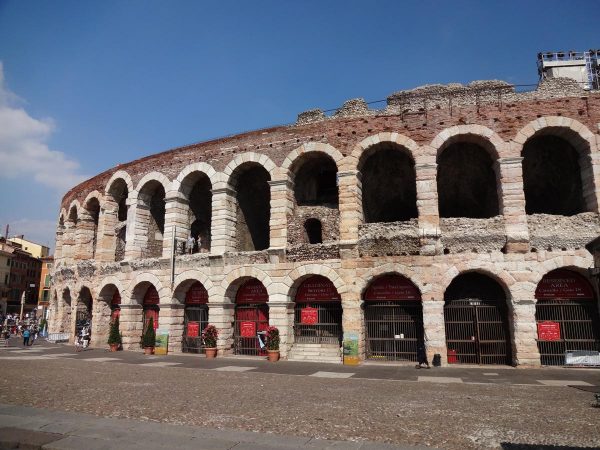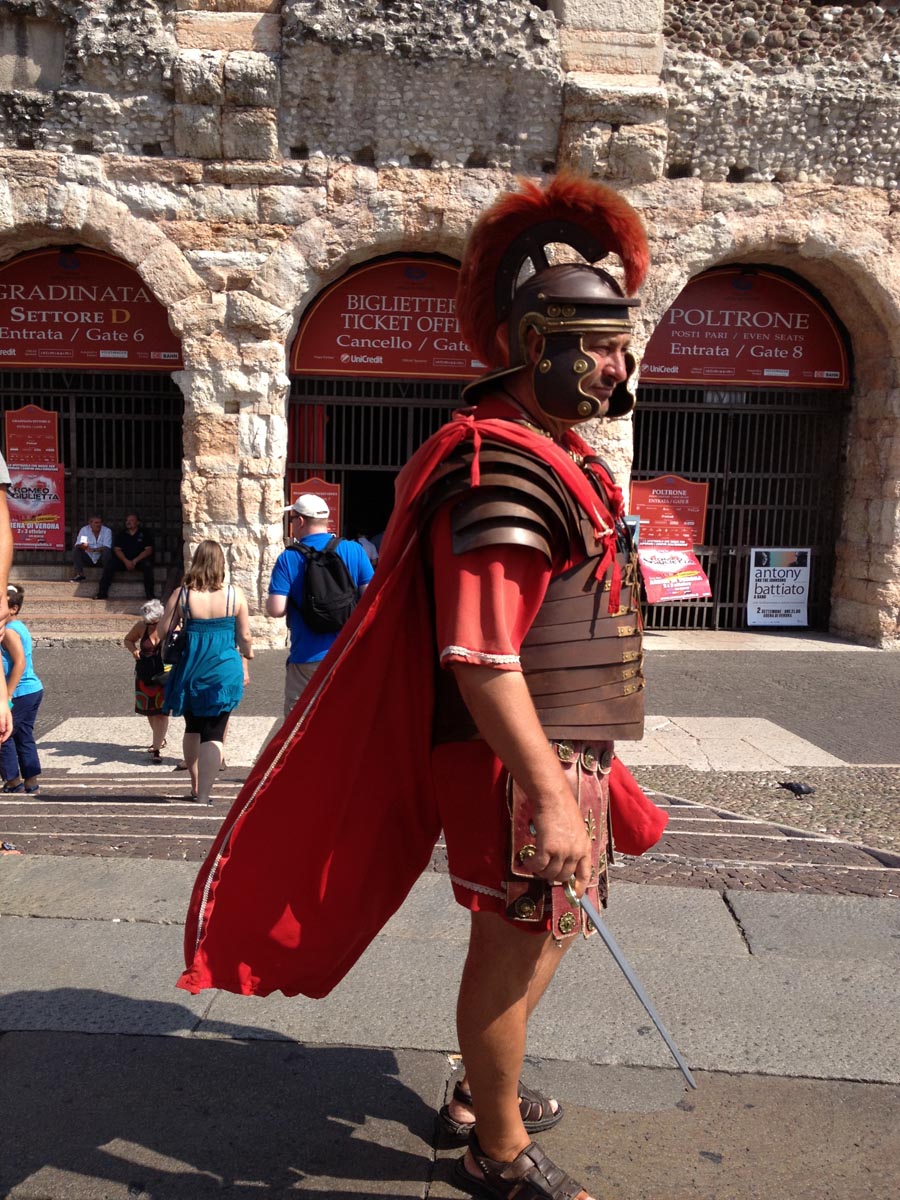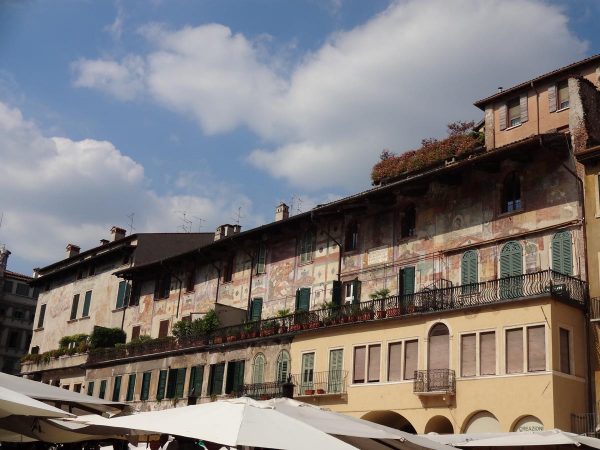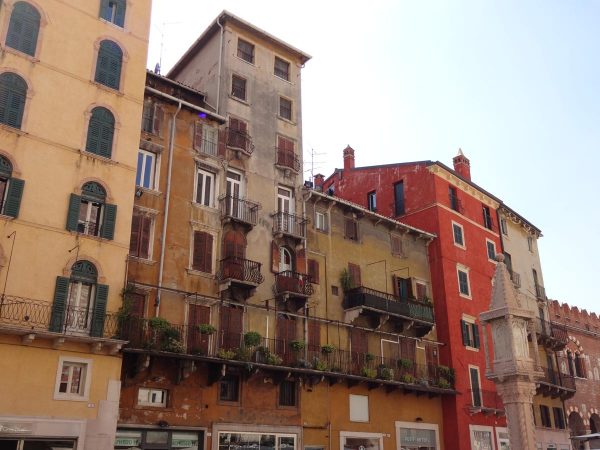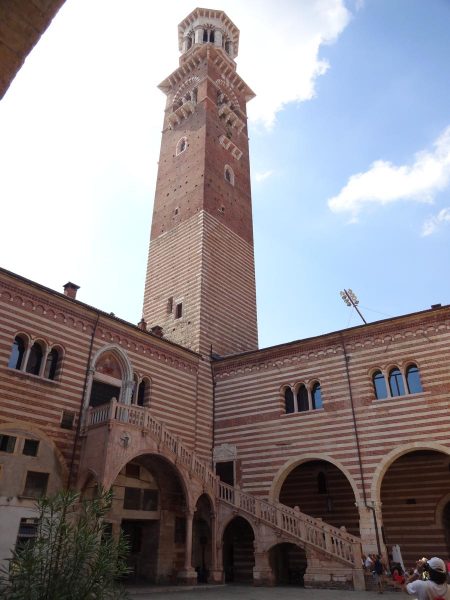 The entrance to the Casa di Giulietta is accessed on one of these busy side streets selling souvenirs and gelato, the tunnel of graffiti suddenly appears, leading you into the surprisingly small but picturesque courtyard.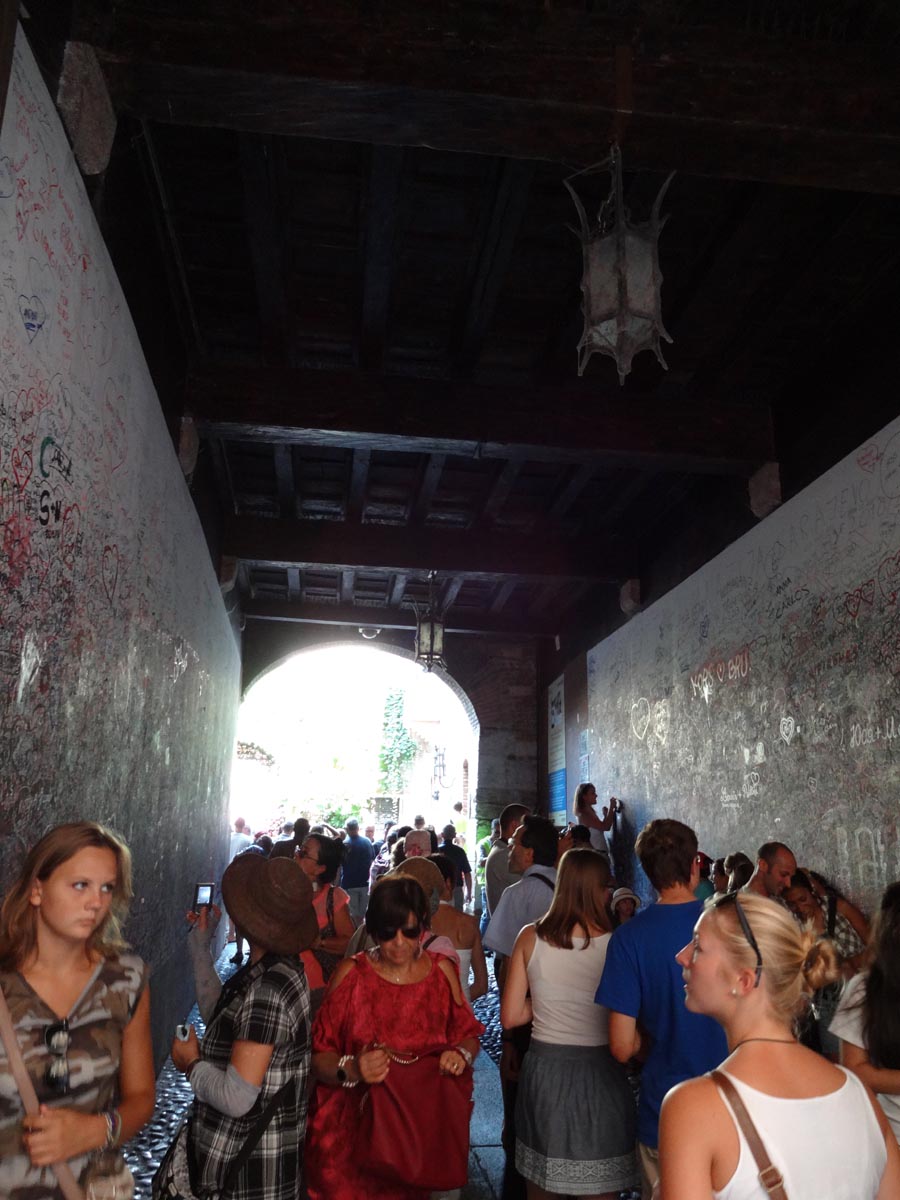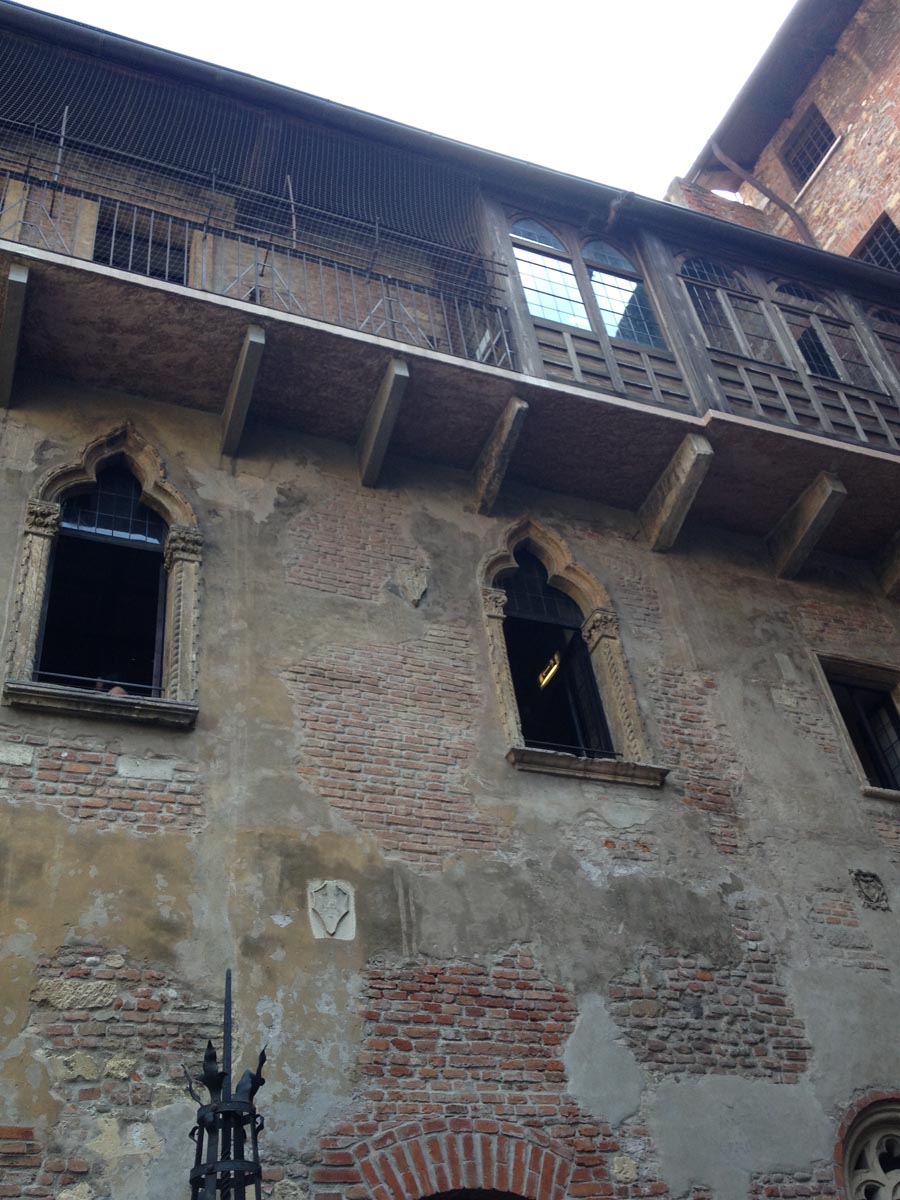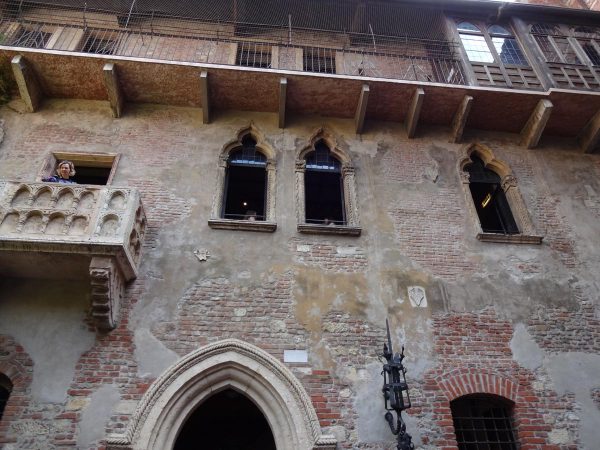 It is free to wander around the courtyard, but if you want to actually set foot on the balcony then you will need to go inside the museum which costs 6 euros. Unfortunately, we didn't have time on our very short visit on the way to Venice but I would love to hear from anybody who has! Apparently, you can see the bed which was used in the 1936 Zeffirelli film version of the play. Read more about visiting on the official website.
Don't forget to whip out your best Shakespeare quotes for the occasion, and from me, "Parting is such sweet sorrow"! Until next time.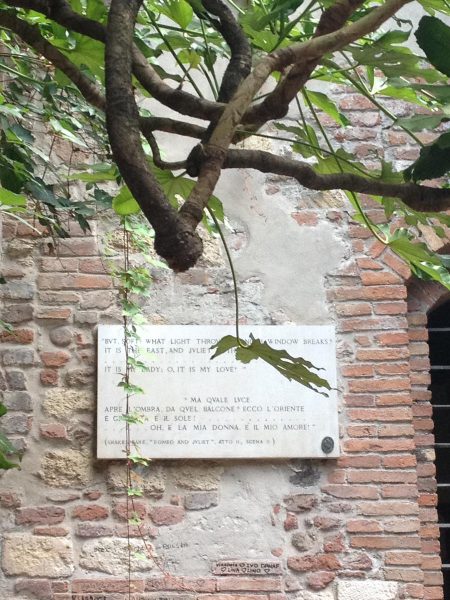 All information is true and correct at the time of publishing but I cannot be held responsible for changes in opening times and prices or businesses closing in the meantime. I always endeavour to keep my posts up to date but also encourage you to double-check the official website of an attraction for information on when it is open, how much it costs etc.