If you're travelling between Florence and Rome then there's a little city on top of a flat mountain called Orvieto that's worth a stop. The mountain is actually what's known as a "butte of volcanic tuff" which basically means it's very steep with a flat top and the rock was created by volcanic ash. This meant that the town was very easy to defend, in fact the last time it was conquered was by Julius Caesar in the 3rd century BC.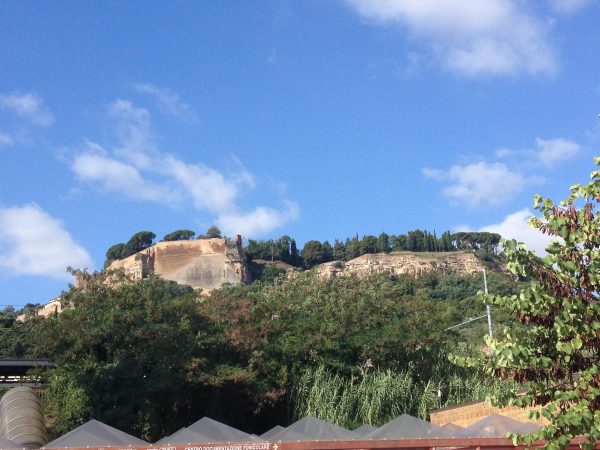 While it might not be quite as well-known as the cities of Florence and Rome it does possess a rather impressive Duomo, as well as being a good place to go if you'd like to try some wild boar or truffles! We caught a little cable car and then a bus to reach the city itself, and to wander among the quaint streets.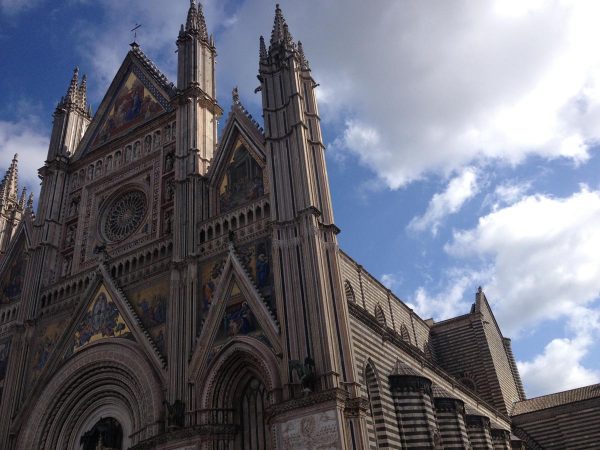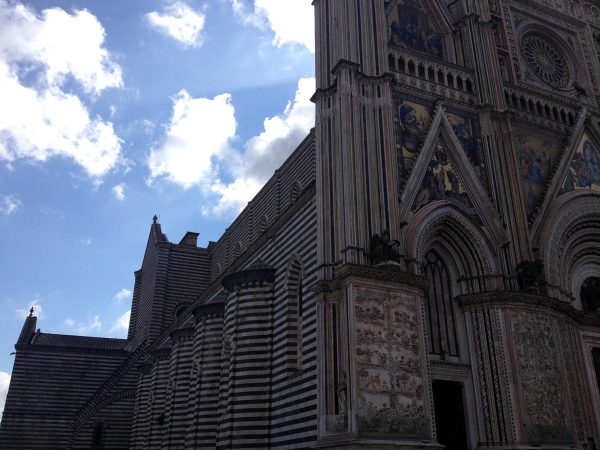 There is also apparently an underground labyrinth of secret tunnels that you can have tours of, but we didn't have time for that. We found the little shop that sold wild boar (and not much else) complete with a big boar's head out the front. Apparently wild boar is a must-try if you're in Italy, so I dutifully tried.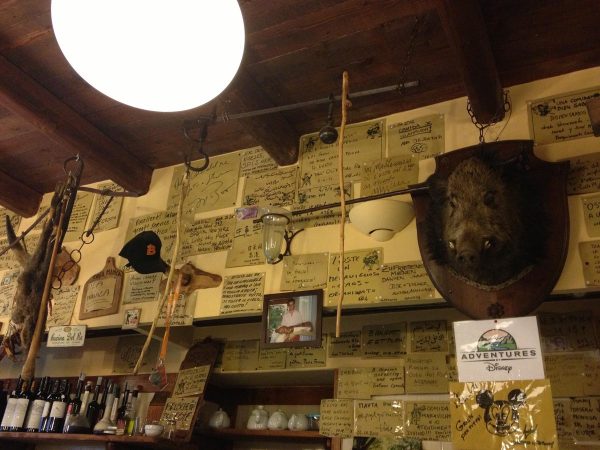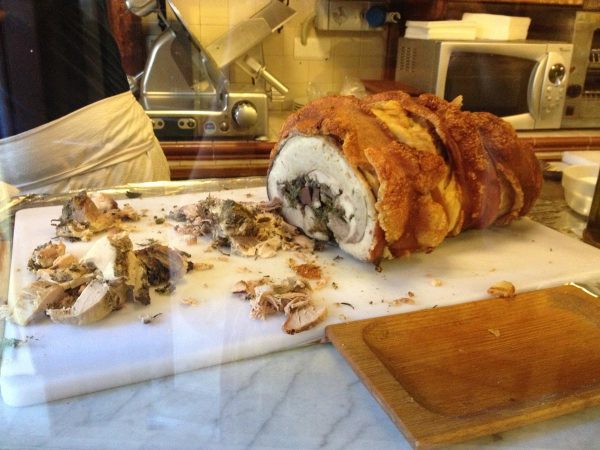 It didn't really taste much different to normal pork, was quite yummy. I then spent some time wandering around the crumbling fortifications of the Albornoz Fortress, looking at the views over the Umbrian countryside.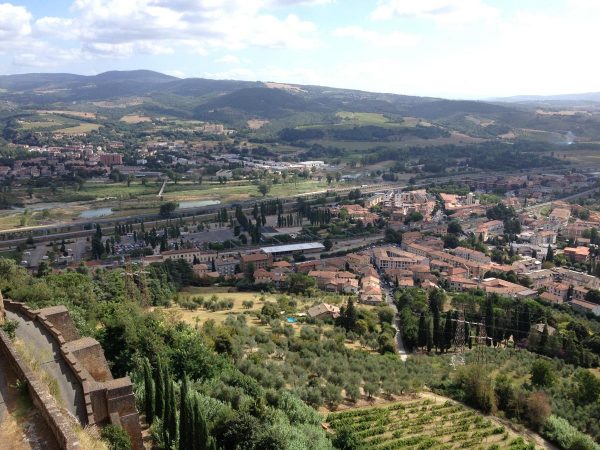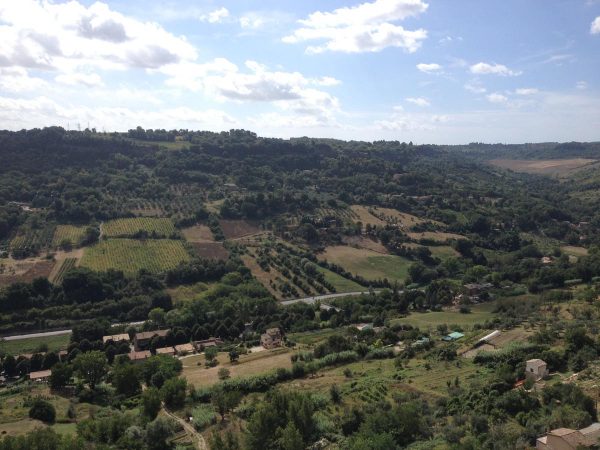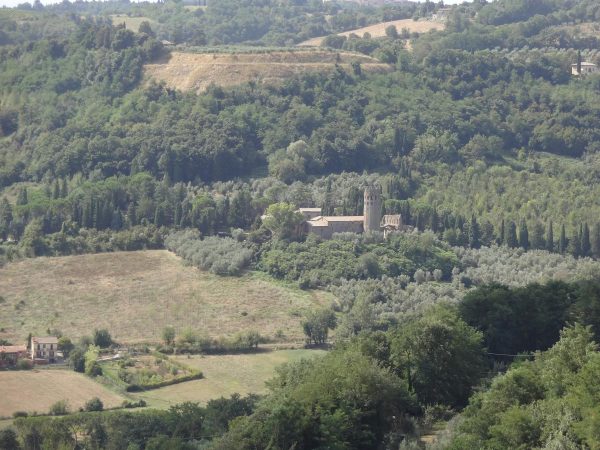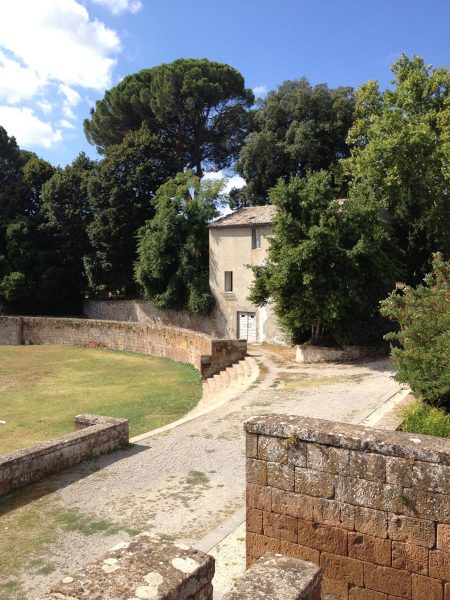 Orvieto is definitely an interesting and picturesque place to check out while travelling between Florence and Rome!