So you're in Amsterdam and you've been to the Rijksmuseum and Van Gogh Museum, you've toured the Red Light District and visited Anne Frank's house, but you're feeling like seeing something a little different from the regular tourist destinations. Why not try the Katten Kabinet?! This little museum near the famous floating flower market is a museum devoted to art about cats!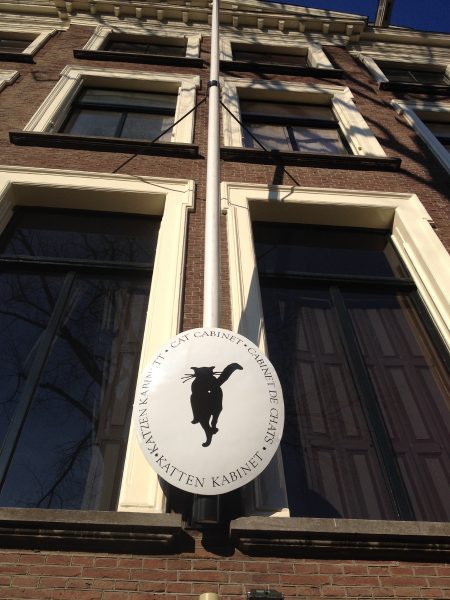 Taking up one floor of this canal house, the collection focuses on the role of cats in art and culture through the centuries. There are paintings, posters, sculptures, comics, fans and even crockery featuring cats as the artistic muse.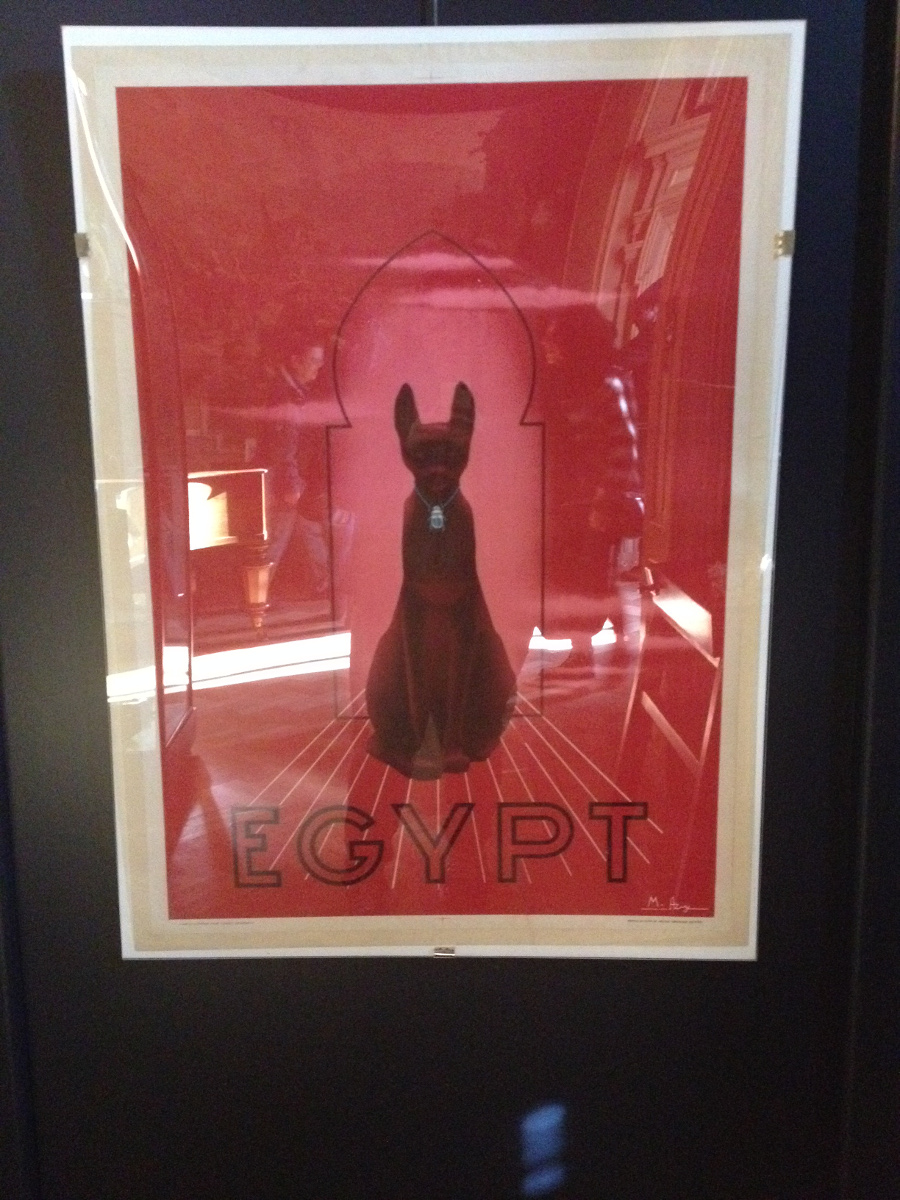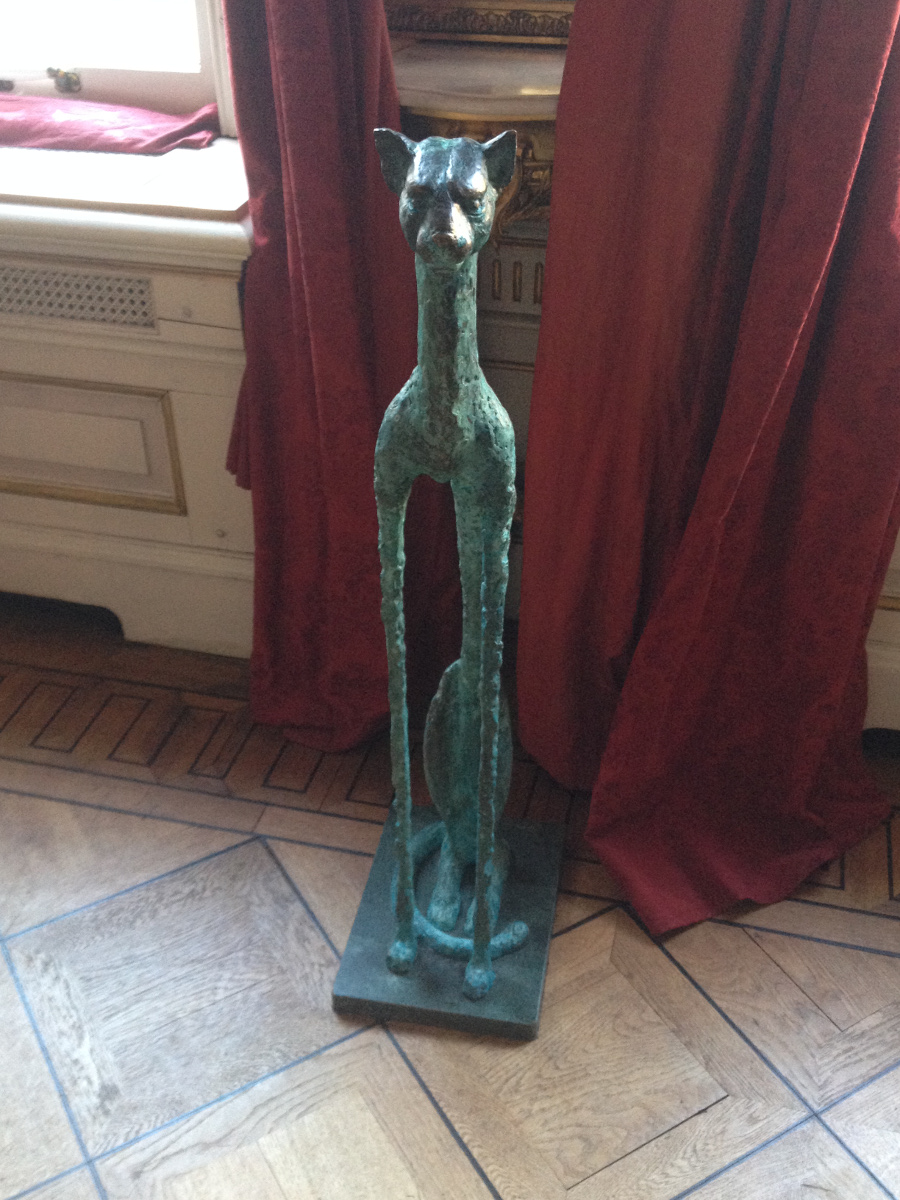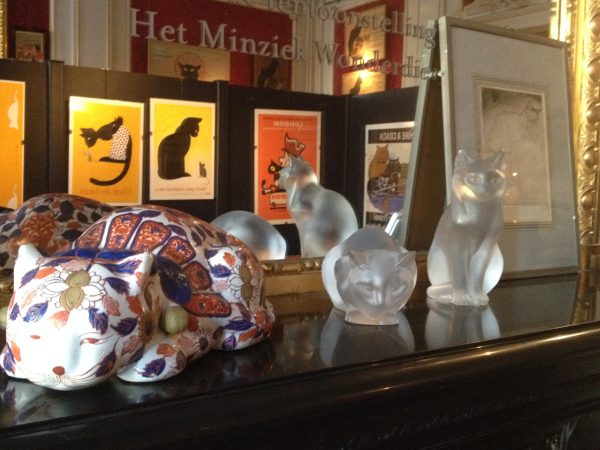 There are works by Pablo Picasso, Rembrandt and I'm pretty sure one of the photographs on display is of Salvador Dali and his cat. There are pieces from ancient Africa and Japan as well as more modern pieces such as the famous 'Chat Noir' poster from Paris, magazine covers and prints.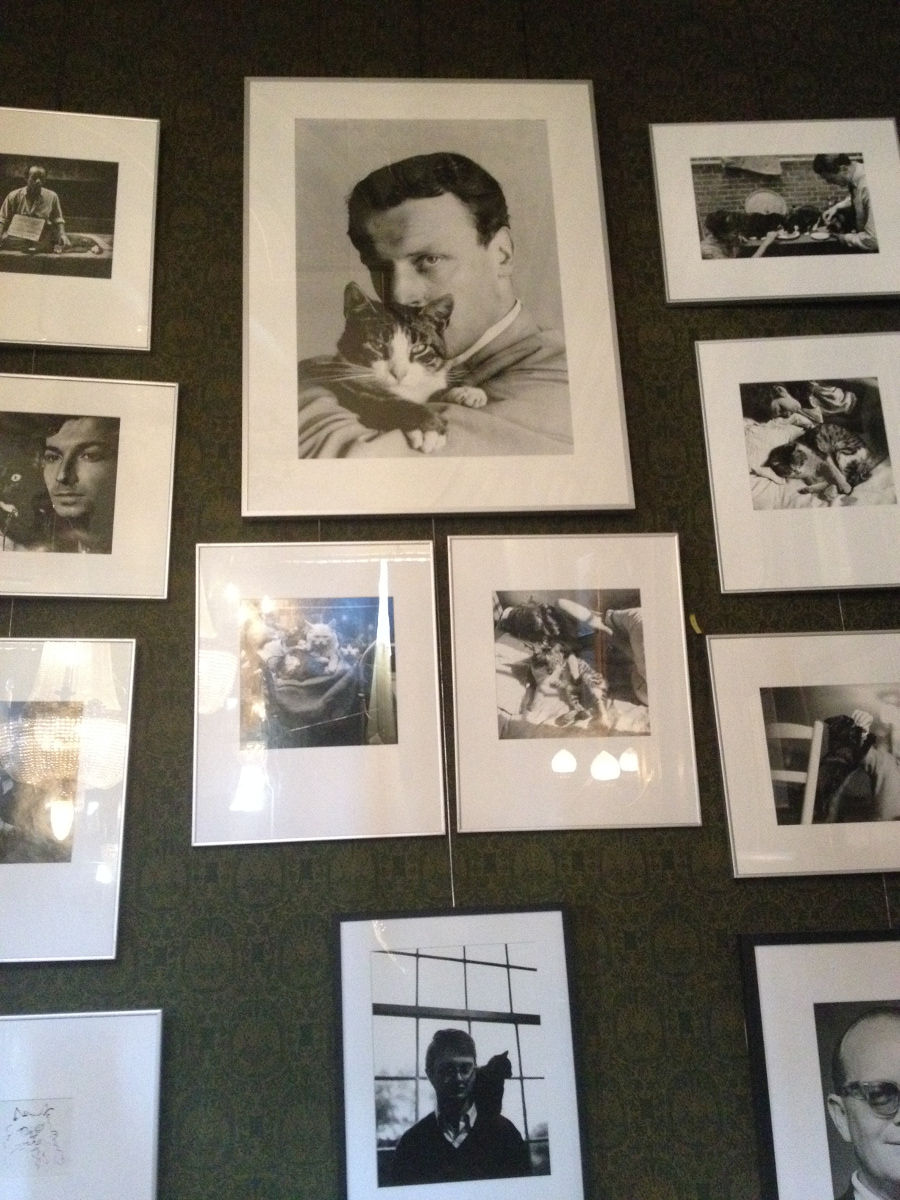 Below left: a waving lucky cat pinball machine!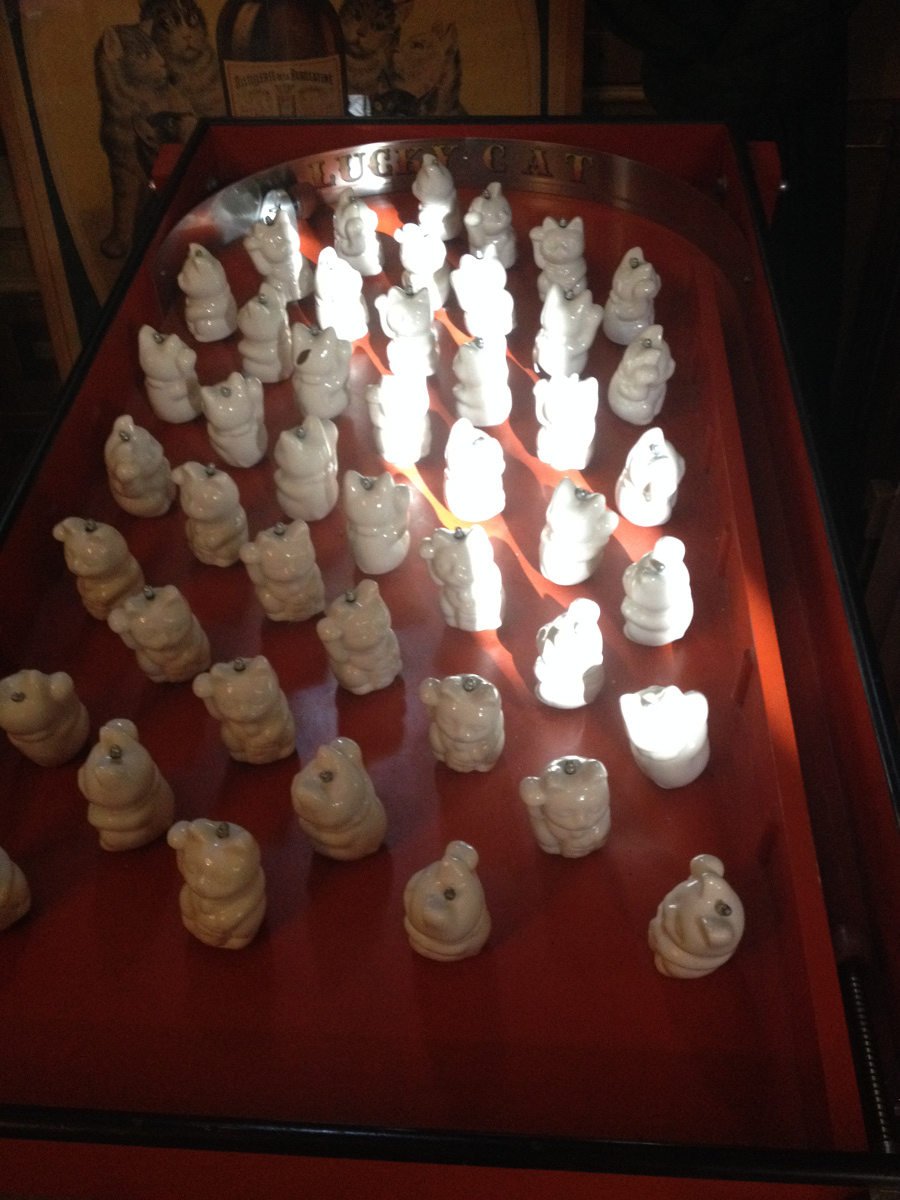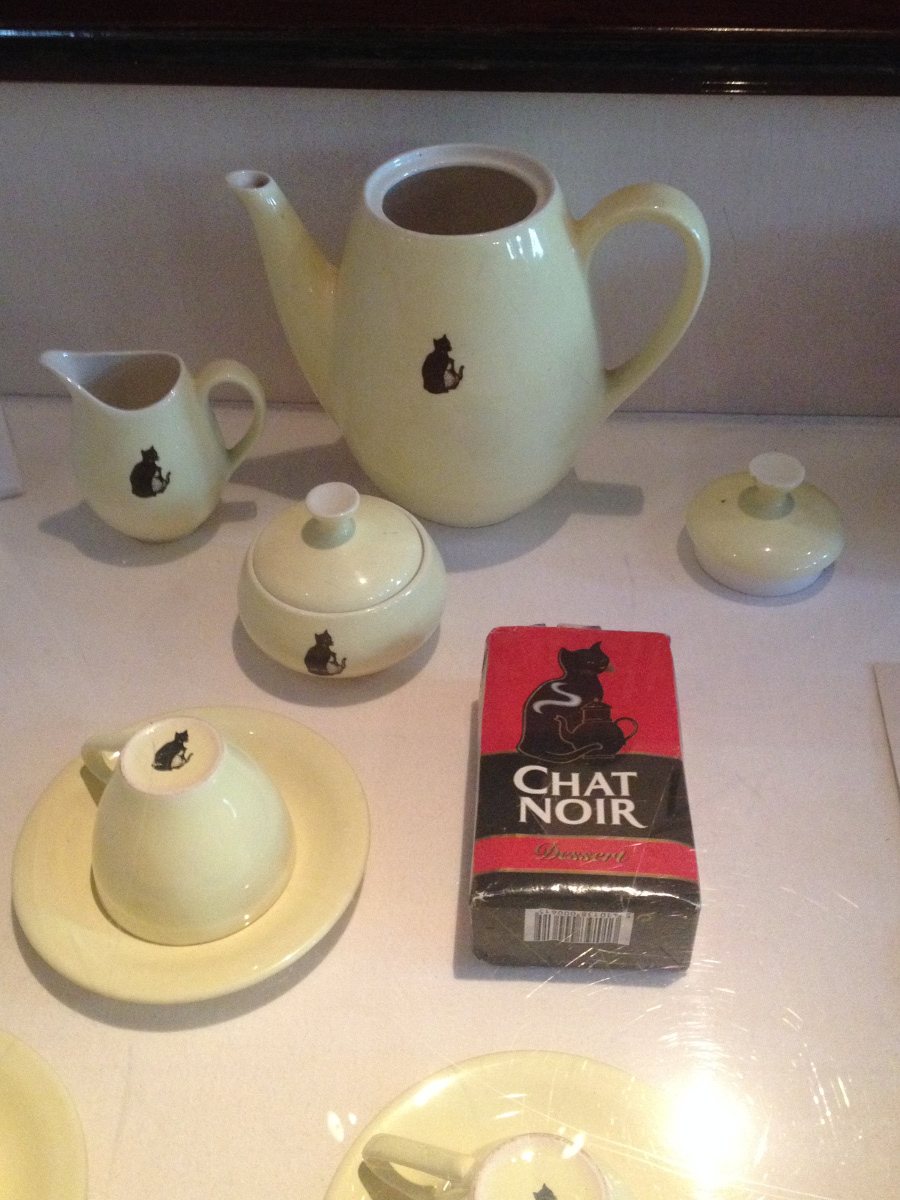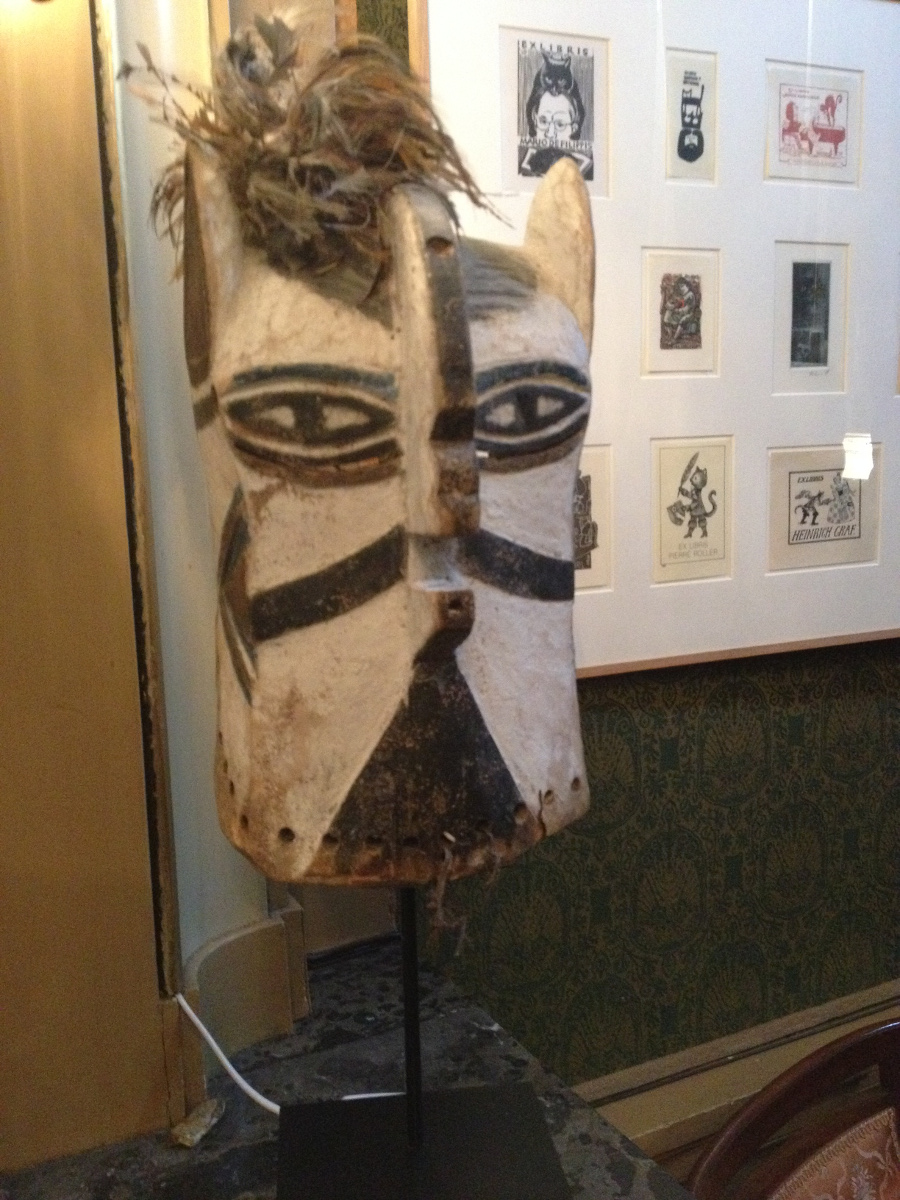 Some of the images (like the Cosmo cover above) are a little questionable. The one below gave me a very 'wtf" moment as well!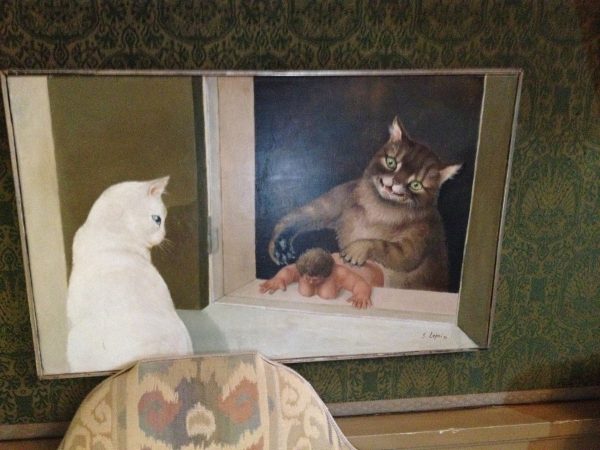 The canal building itself is very beautiful, with polished wooden floorboards, some impressive chandeliers and even some gorgeous restored 17th century ceiling art.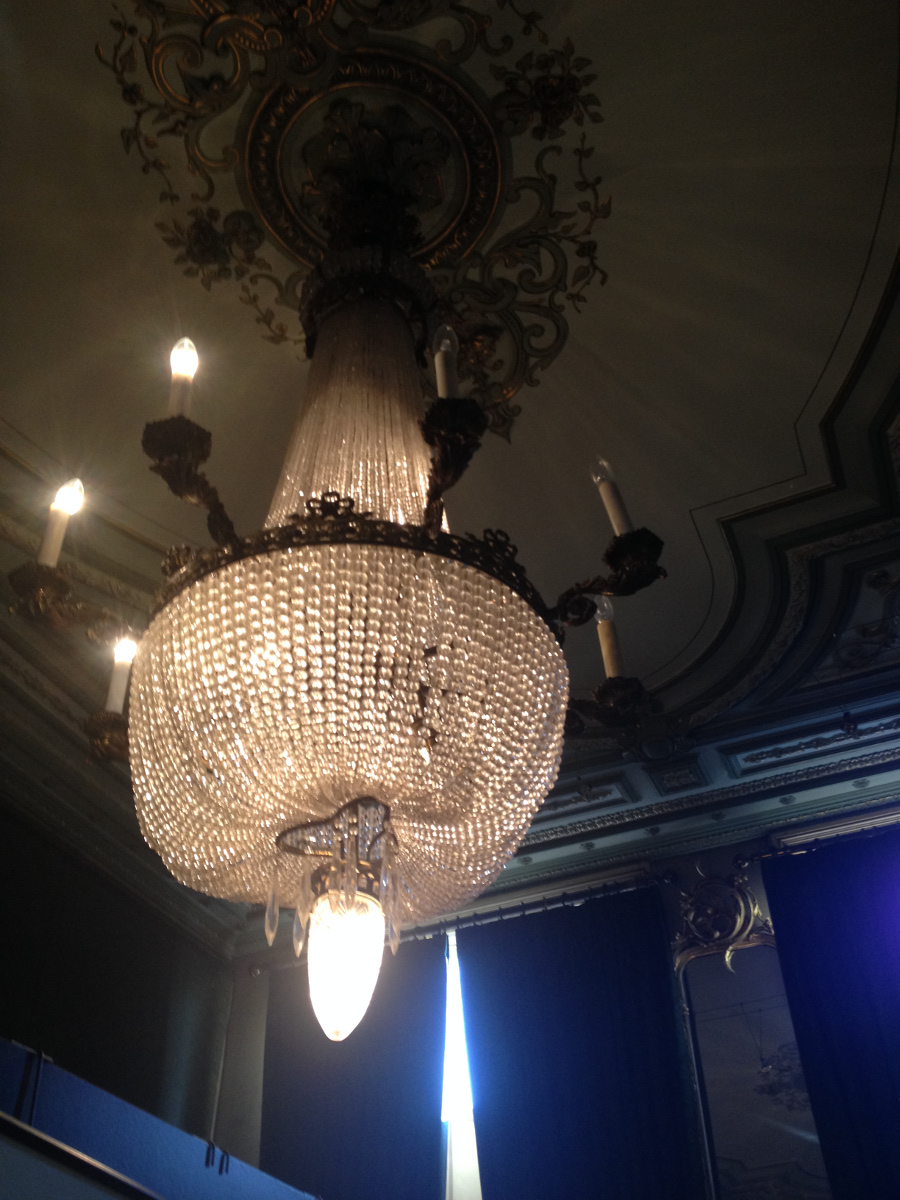 There are even some real cats in residence, that don't seem to have any qualms about walking over the art or sleeping in the gallery. The black and white one seemed a bit sick of people patting him though, he gave me a very gentle warning bite when I tried it!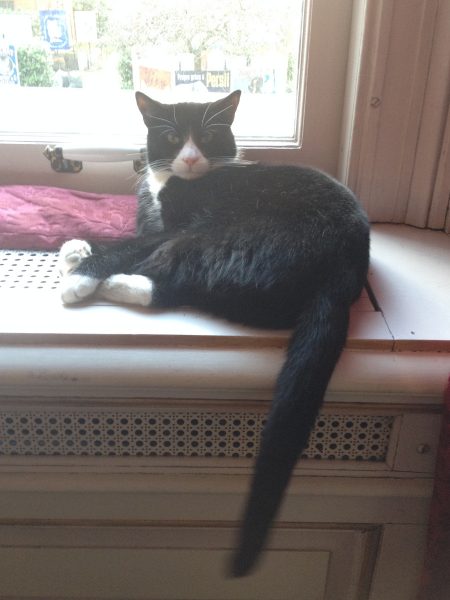 Some of my favourite pieces: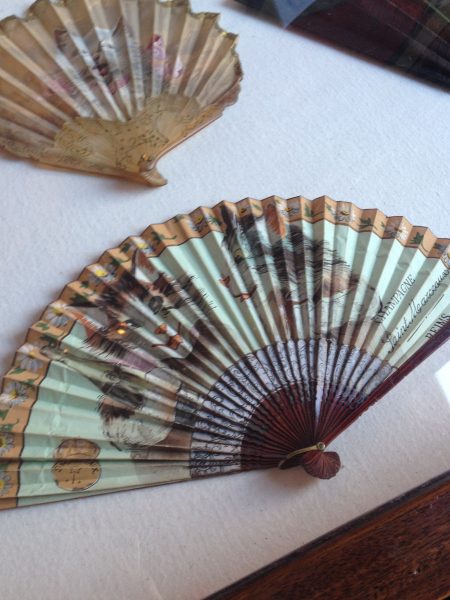 Puss in Boots!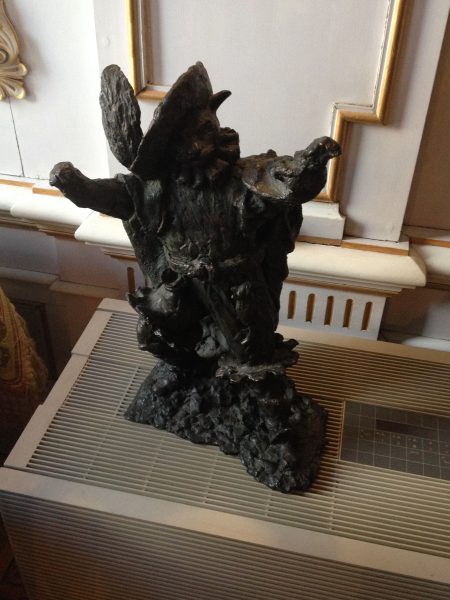 The cat chair.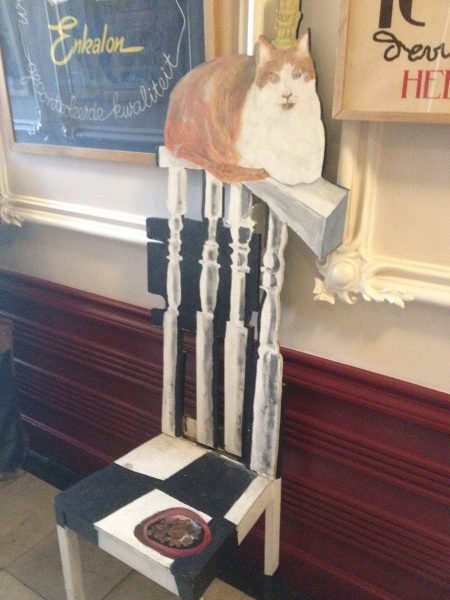 A costume from 'Cats' the musical.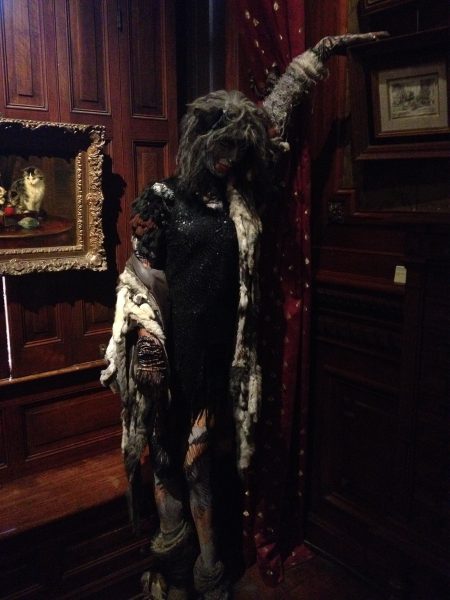 The only downside, perhaps, for this museum is that it's rather expensive for its size. It's ten euros for an adult and it only has about four rooms, albeit ones crammed with cat art. I was also a bit frustrated at the lack of information on the art. VERY few of the pieces had anything telling you where/when or by whom it was created, which I would have liked to know. If you are interested in going to see it, want a virtual tour or just to buy some cat art online, have a look at the website here. If you are officially crazy for cats you might like to check it out if you're ever in Amsterdam. You could even add a trip to De Poezenboot (The Cat-Boat): a floating cat shelter that you can visit and/or Kattencafe Kopjes (the cat cafe) for some coffee, cake and a snuggle with the resident cats! Amsterdam is definitely a good place for cat lovers!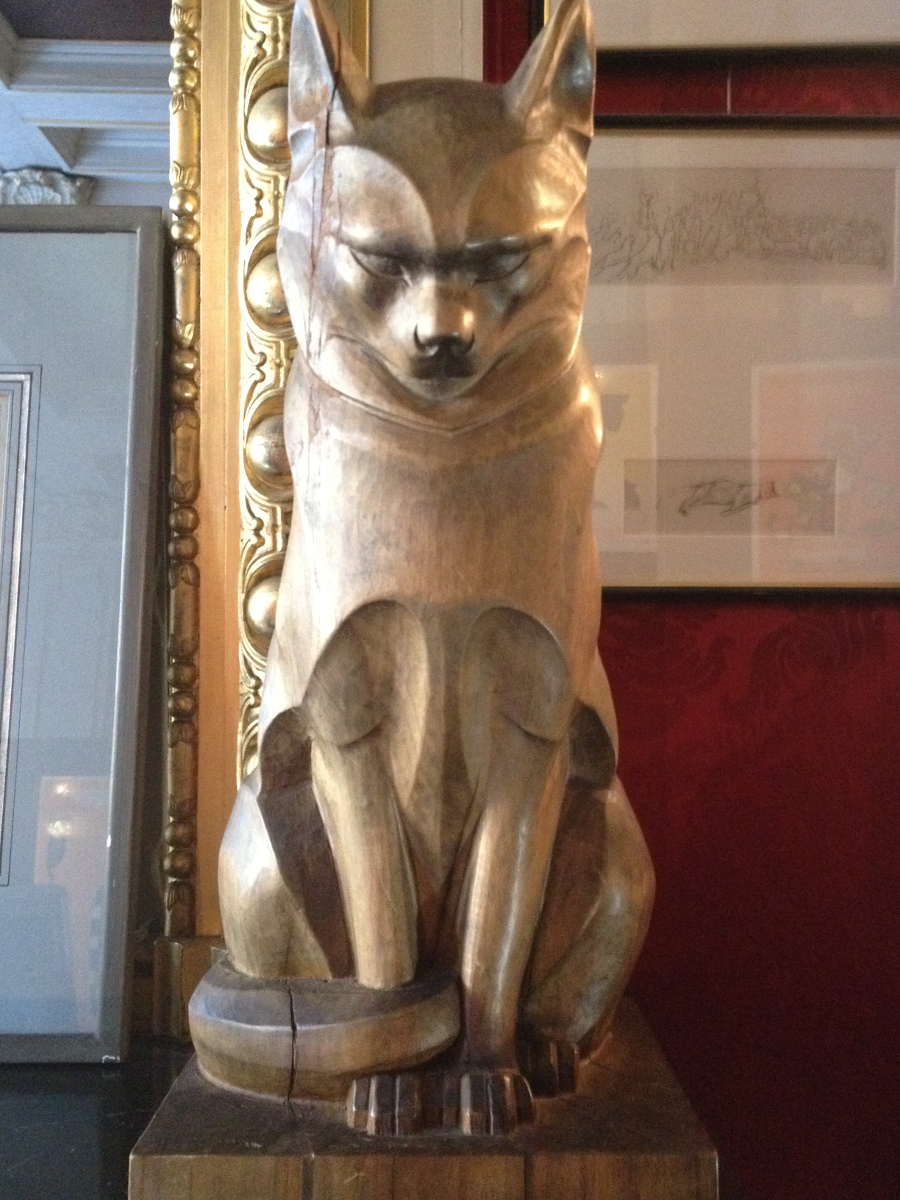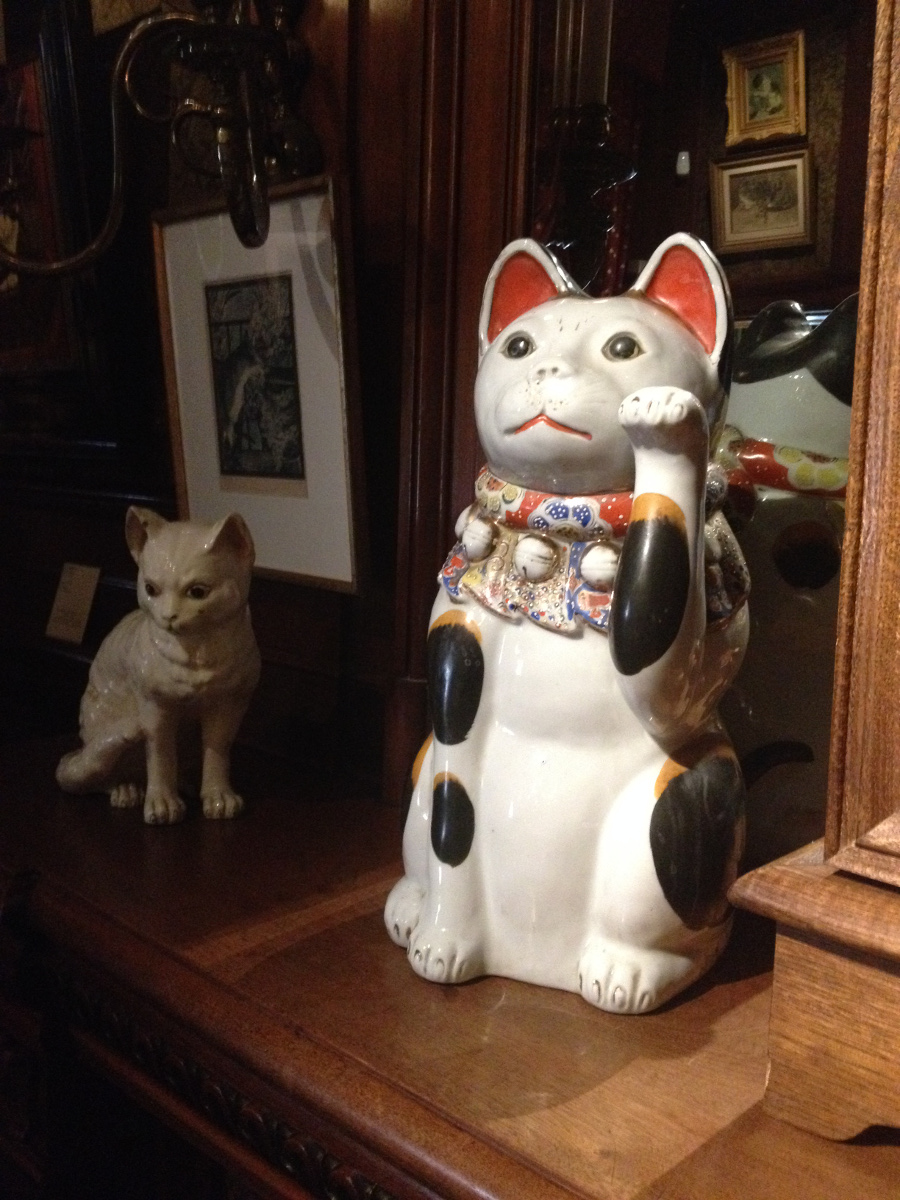 Have you ever been to any of these cat-themed places in Amsterdam or elsewhere? Let me know in the comments!