As much as many people love to travel the world, sometimes we just can't. Whether it's due to money constraints, illness, problems with accessibility or passport privilege, not everyone is able to see the places they want to in real life. Luckily there are many wonderful books, television shows and movies to transport you to other places, which can be a great alternative, but your experience is going to be rather passive if you're just watching or reading.
However, if you use video games as a way to travel vicariously, you will often feel like you have much more autonomy and that you are really 'there' since you can control (to a point) where you go and what you see. I have been a video-game playing nerd since primary school, and my favourite games are ones with incredible graphics that let you explore fascinating fantasy worlds or our own world.
I've put together this post (with the help of some other video-game-loving bloggers) to showcase the coolest video games set in real-world places, or inspired by them, that are a wonderful alternative for when you can't travel somewhere yourself, or just to make you add a place to your bucket list!
The Best Video Games to Inspire Travel
I'm using the term 'video games' since most of the games talked about can be played on a variety of different devices such as PC, PlayStation, X-Box etc. Here are some of the coolest games that will make you feel like you are really experiencing a real-world place – either in today's modern time, a futuristic imagining, or the recreation of a historic era.
The Assassin's Creed Series
A post like this could not be complete without mentioning at least some of the Assassin's Creed games. Since 2007 the game company Ubisoft has been producing games that centre on a mysterious organisation of assassins and how they have impacted events throughout history. From Italy during the Renaissance, America during the revolution and even as far back as Egypt during the time of Cleopatra, these games are an incredible way to see how major cities looked at different points in time, particularly when you can climb on top of them! Here are some of the best Assassin's Creed games to play if you want to explore certain times and places for yourself.
Assassin's Creed Syndicate
Location: Victorian-era London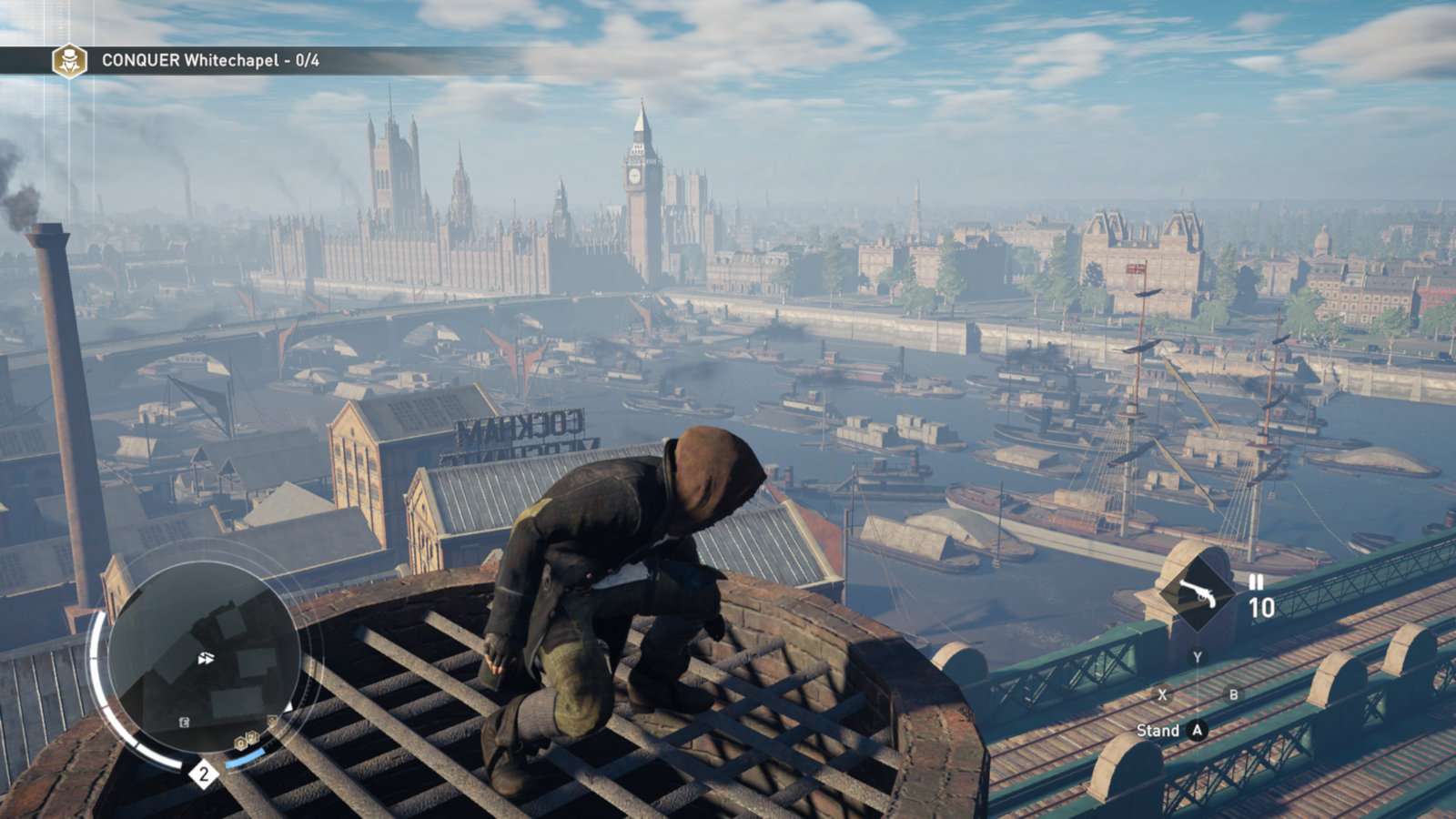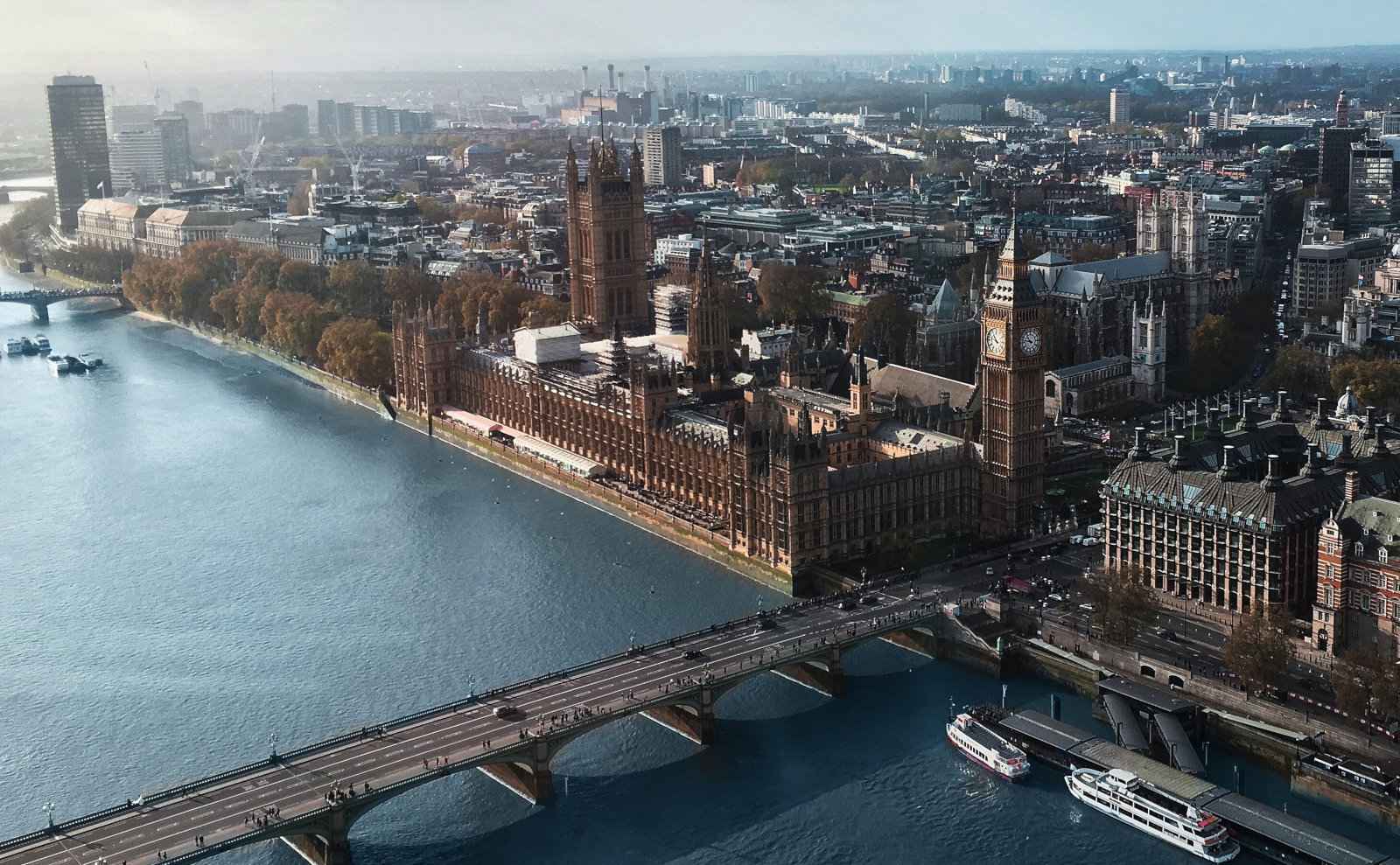 Assassin's Creed Syndicate is set in Victorian London. It follows the story of Jacob and Evie Frye, two assassins from Croydon, who move to London to free it from Templar control. As such you get to discover London through the eyes of Jacob and Evie, from the streets of Whitechapel, up to the dome of St Paul's. Due to the free-running aspect of Assassin's Creed, you can view famous landmarks from all new perspectives and get up close and personal with areas not now accessible to the public.
Experience London as it was at the height of the Industrial Revolution, complete with billowing smoke and street urchins. Swim in the Thames before it's completely polluted by the constant stream of steam engines ploughing through the waters. Drive a hansom across the famous bridges, mowing people down GTA Victorian style! It makes you appreciate how long certain parts of London have been around and the beauties it holds.
By Jess from The Travel Fairies – check out the full post on how to get around London like a Londoner if you plan on visiting yourself!
Assassin's Creed Origins
Location: Ancient Egypt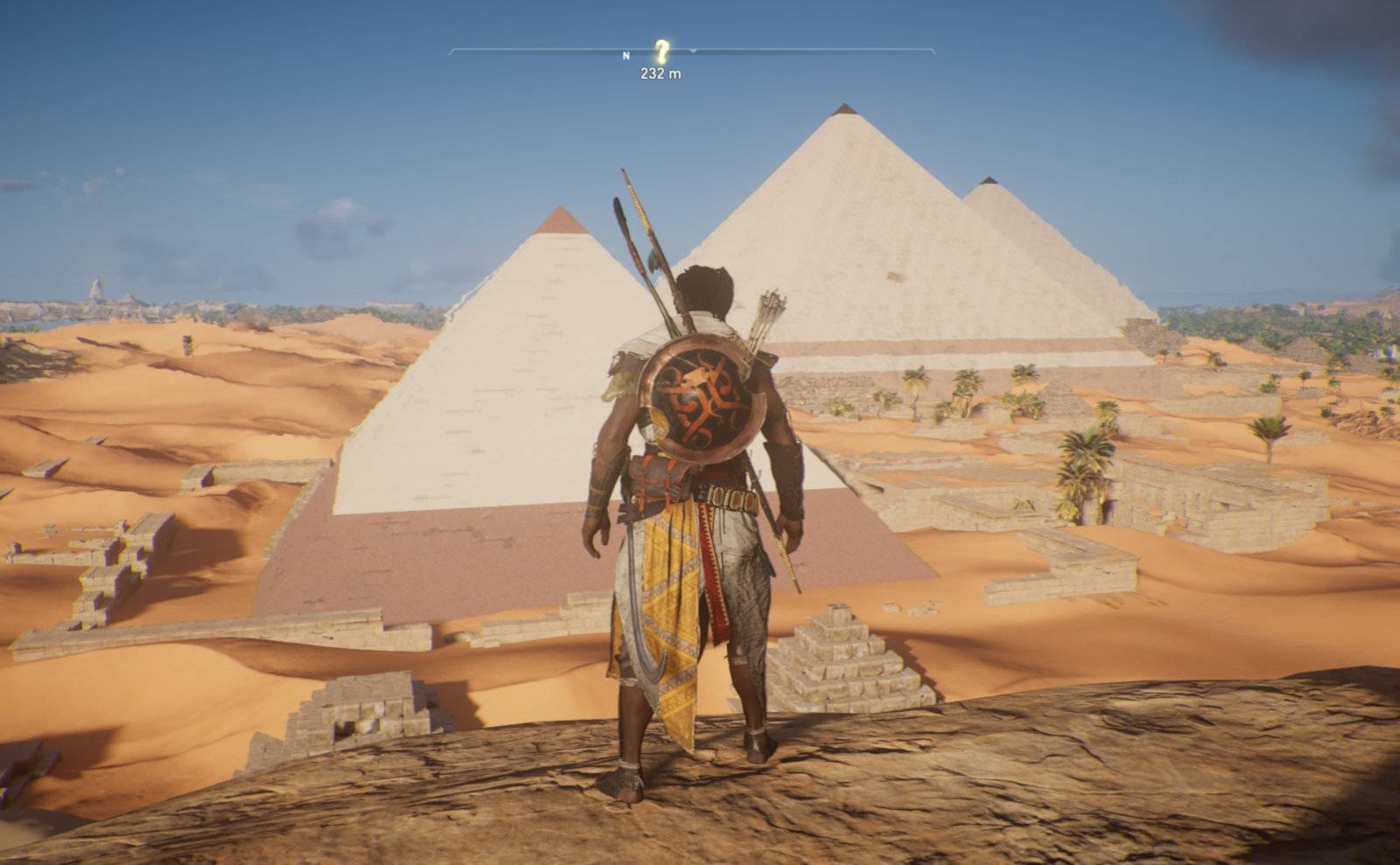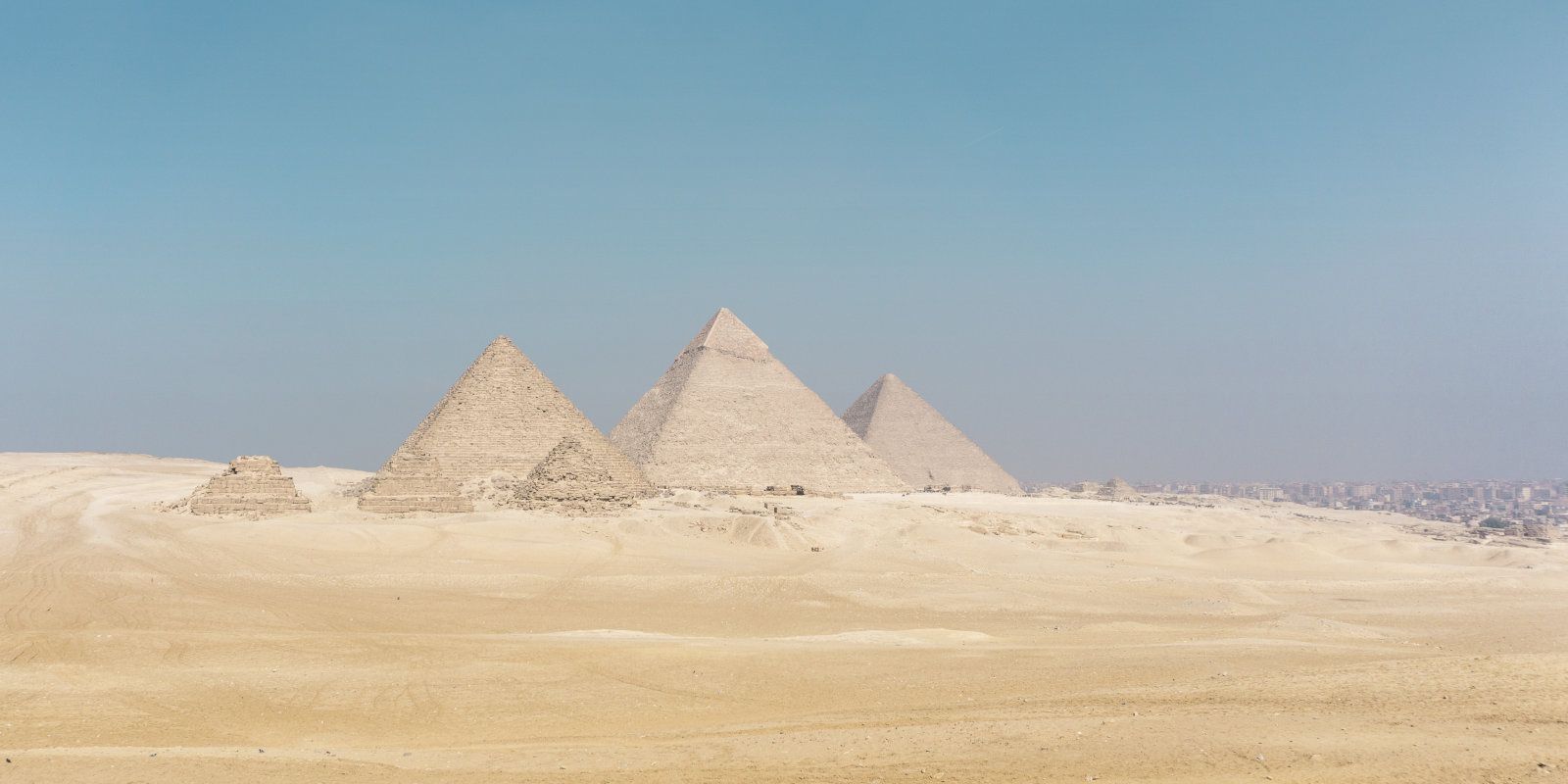 I pretty much decided to write this whole post while playing Assassin's Creed Origins. This is actually the first Assassin's Creed game I've ever played and I just loved being able to explore ancient Egypt so much! I've always wanted to visit Egypt anyway, but the ability to see what Alexandria might have looked like during the time of Cleopatra is one of the coolest parts of the game.
It's also really interesting to find out the backstory of how the shadowy organisation of assassins came to be formed. In Assassin's Creed Origins you even get to see where the Assassin's Creed logo came from, which was a fun little discovery.
In the Assassin's Creed series you can climb on top of nearly any tall building or structure, so in AC Origins you can see the views from on top of the pyramids at Giza or the famous lighthouse of Alexandria. The storyline really gives you a glimpse into the beliefs and mythology of the ancient Egyptians as well, including how they cared for sacred crocodiles in the temples of Krokodilópolis (Faiyum). I can't wait to visit Egypt for myself and see how the historic locations in Assassin's Creed compare to today's reality.
Assassin's Creed Odyssey
Location: Ancient Greece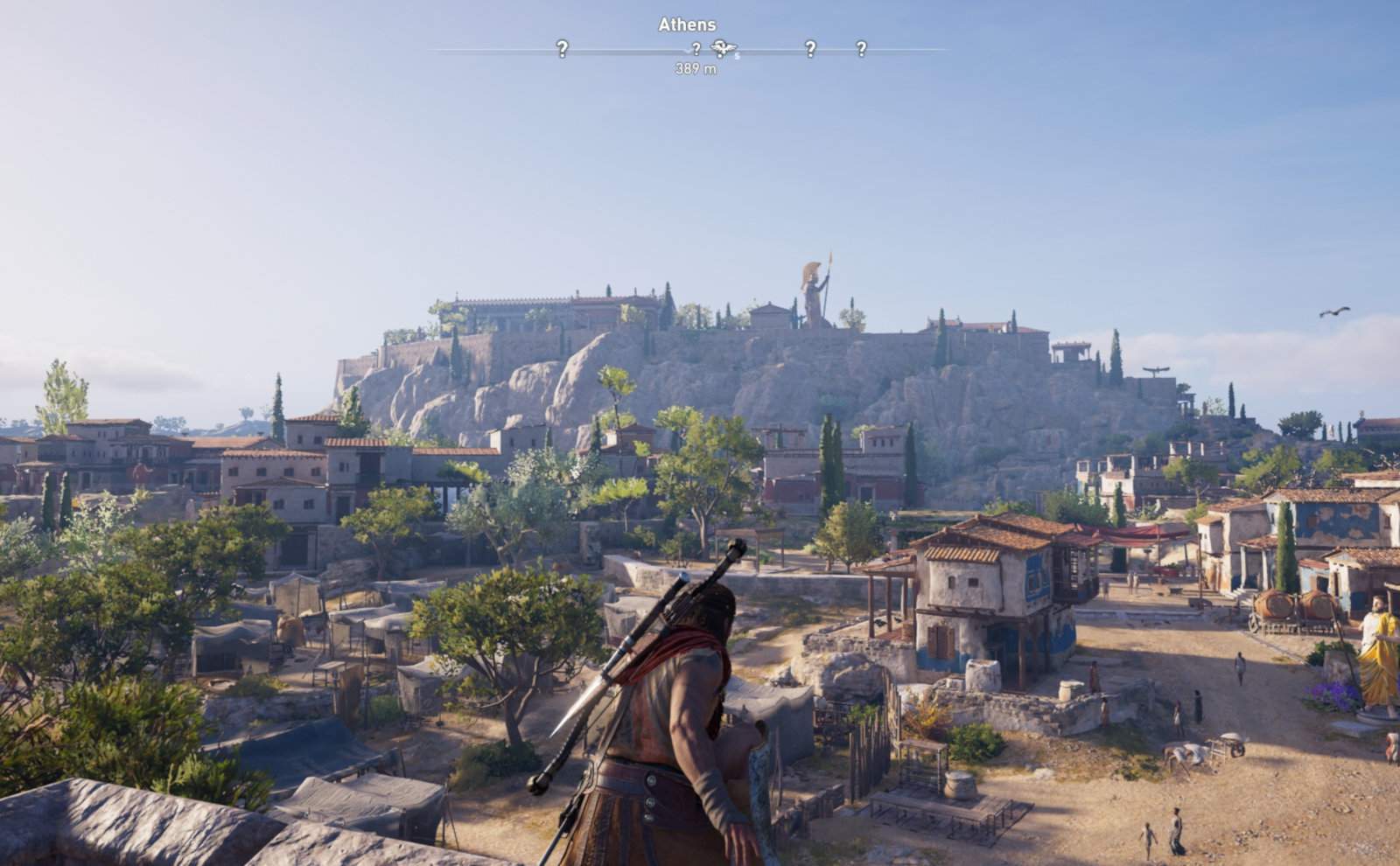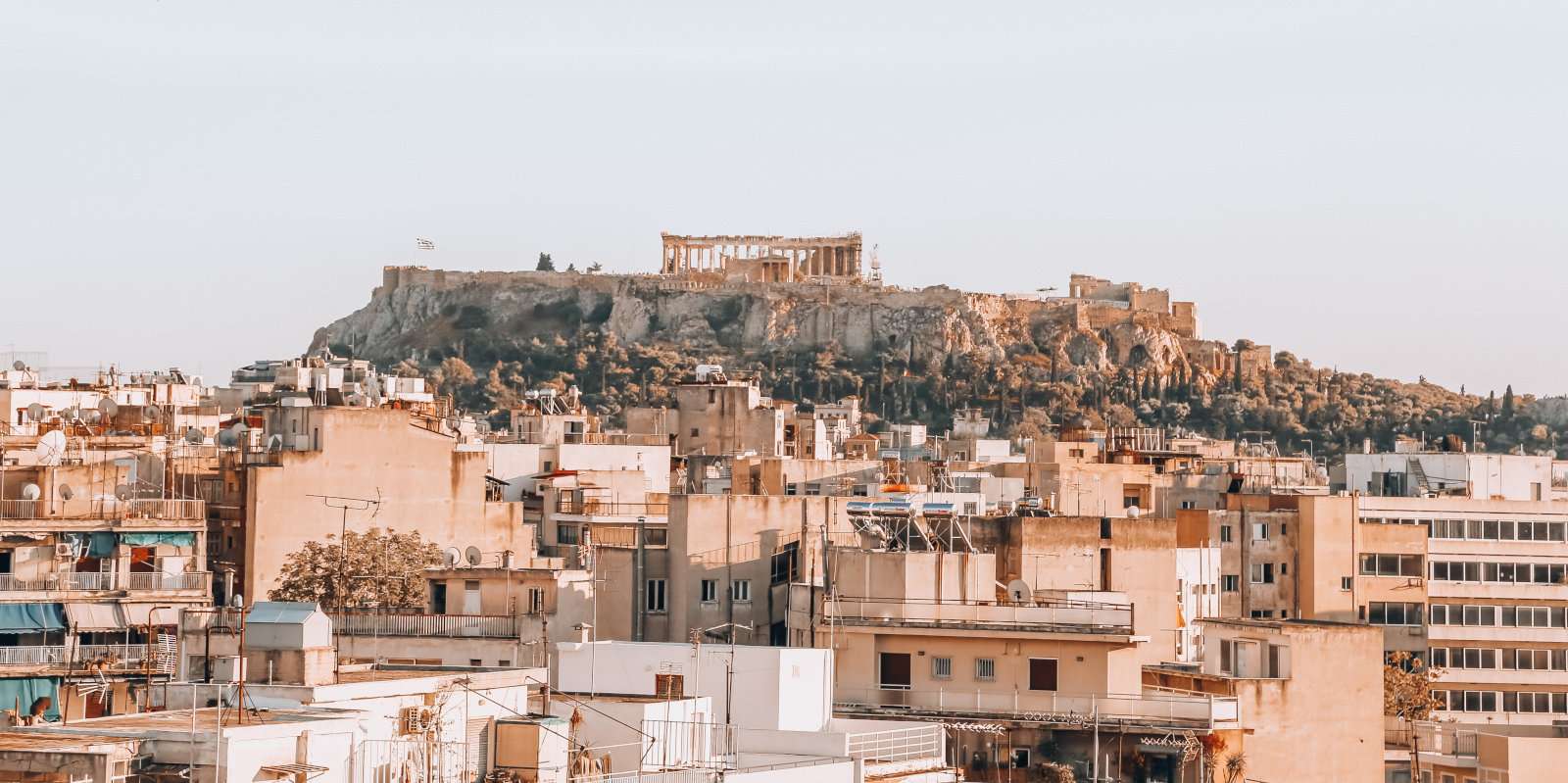 As much as I loved learning about Egyptian history and mythology at school, I was obsessed with that of Ancient Greece! I even took some university classes on Greek mythology, which included reading Homer's Odyssey and the Metamorphoses by Ovid. In Assassin's Creed Odyssey, you play as the grandson or granddaughter of King Leonidas of Sparta and even get to meet and interact with famous figures such as Perikles of Athens, the philosopher Socrates, historian Herodotus and Hippocrates, the father of modern medicine!
As well as nerding out over the history and mythology, playing AC Odyssey is a great way to explore the gorgeous scenery of Greece. You get your own ship to sail between the Greek islands and it will absolutely make you wish you could dive into the crystal clear waters for real. I loved being able to see the Acropolis of Athens in all it's glory, with the huge statue of Athena still intact, as well as other famous historic sites such as Thermopylae and Delphi. Just like with AC Origins, I wanted to travel to Greece anyway, but now I want to even more so I can see places from the game as well as history!
Battlefield V
Location: Rotterdam, The Netherlands during WWII
EA's Battlefield 5 is an online individual and multiplayer shooter that has different maps and gameplay styles. Working with other players to defeat the objectives, such as capturing the flags to defending bases to gain more points. They have a few European maps based on World War Two, with one of the maps is based in Rotterdam, The Netherlands. The fighting itself on this map is not the very accurate historically, but the location of buildings and layout where it is played is spot on – which is great!
The city of Rotterdam is somewhere I actually live, so I was personally very excited to play a game that is located close by. It was inspiring to see the city I have grown to know as my home abroad exactly created in Battlefield 5. As a modern city in the Netherlands, it's not comparable to the capital of Amsterdam. However, it is well worth a visit as there truly is so much available to see and do. For a trip to Rotterdam, you can explore the famous cubic houses and Markthal, see 360 views from the Euromast and join some awesome street art walking tours.
By Zoe from Together in Transit – read her entire post about how Battlefield V compares to Rotterdam here and make sure you also follow her on Facebook!
Everybody's Gone to the Rapture
Location: Post-apocalyptic Shropshire (England)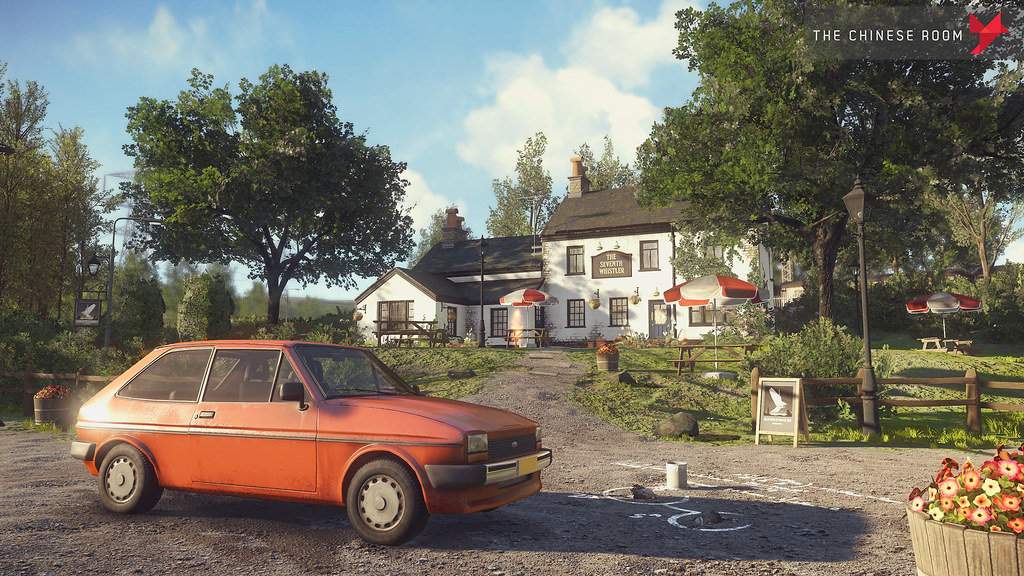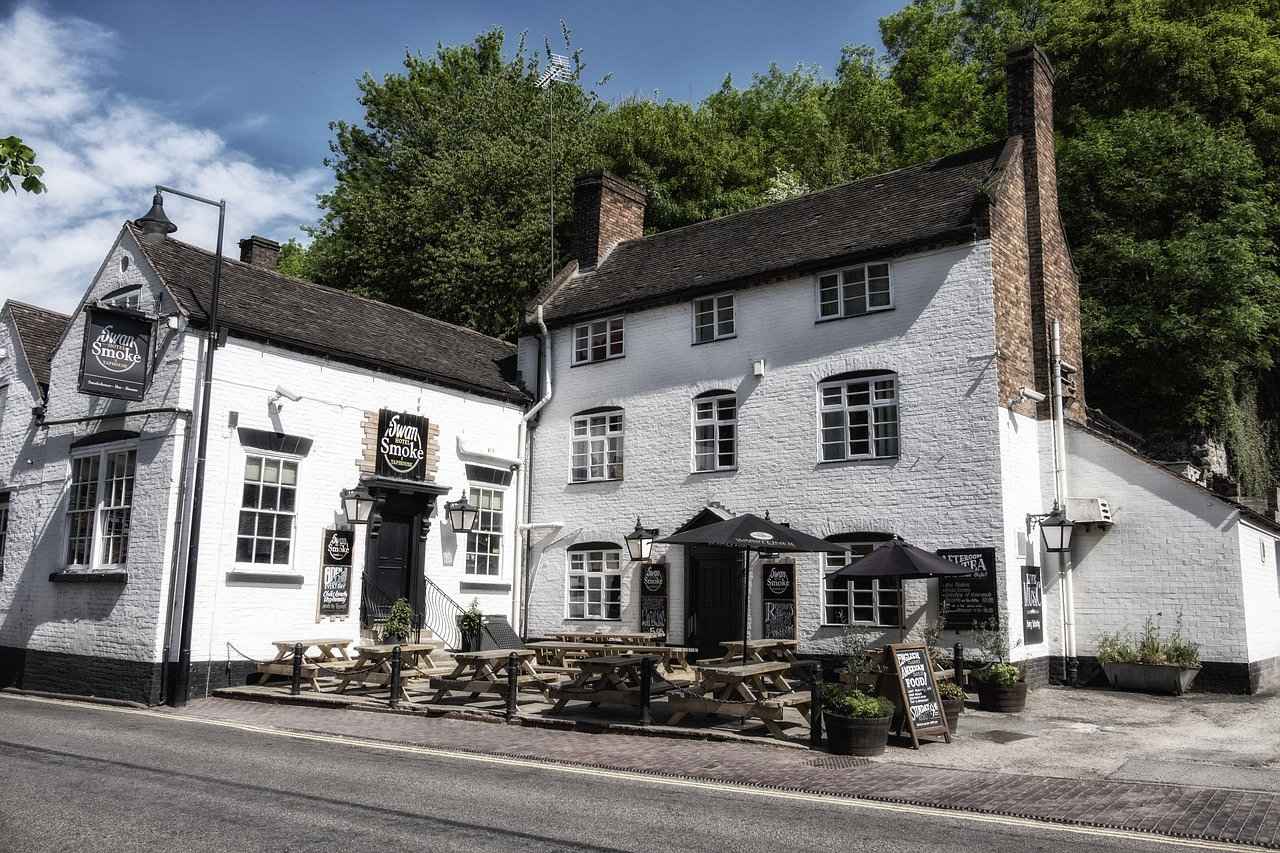 Exploring the beautifully-crafted locations of Everybody's Gone To The Rapture is a joy from the start. Set in a fictional Shropshire village, The Chinese Room's representation of a sleepy English community is one of the most detailed worlds I have seen in a video game. The open-world narrative-driven experience is set in a post-apocalyptic world as you try and piece together what happened to its inhabitants. The non-linear story gives players the freedom to go anywhere – there's no "correct" path to take – to try and uncover the mystery at the heart of the game through finding clues and audio diaries.
This allows the game's stunning environmental design to take centre stage. The developers have gone to great lengths to nail the look and feel of an idyllic Midlands village. Thatched cottages are dotted around a village green, flowers adorn the rustic pub facade, hay bales lie in a farm field.

I loved how immersive the world is – from authentic post boxes to books left on benches, the level of detail is incredible. It really makes you feel like you are exploring a living place. Beware: it might just inspire you to book a getaway to the English countryside!
By Alexei from Travel Lexx – make sure you also follow him on Twitter!
Fallout New Vegas
Location: Post-apocalyptic Las Vegas and Nevada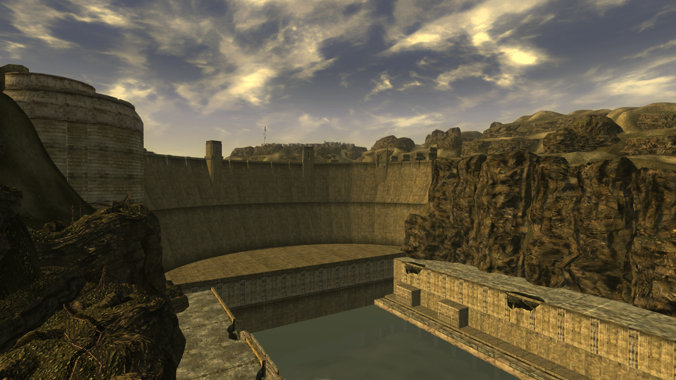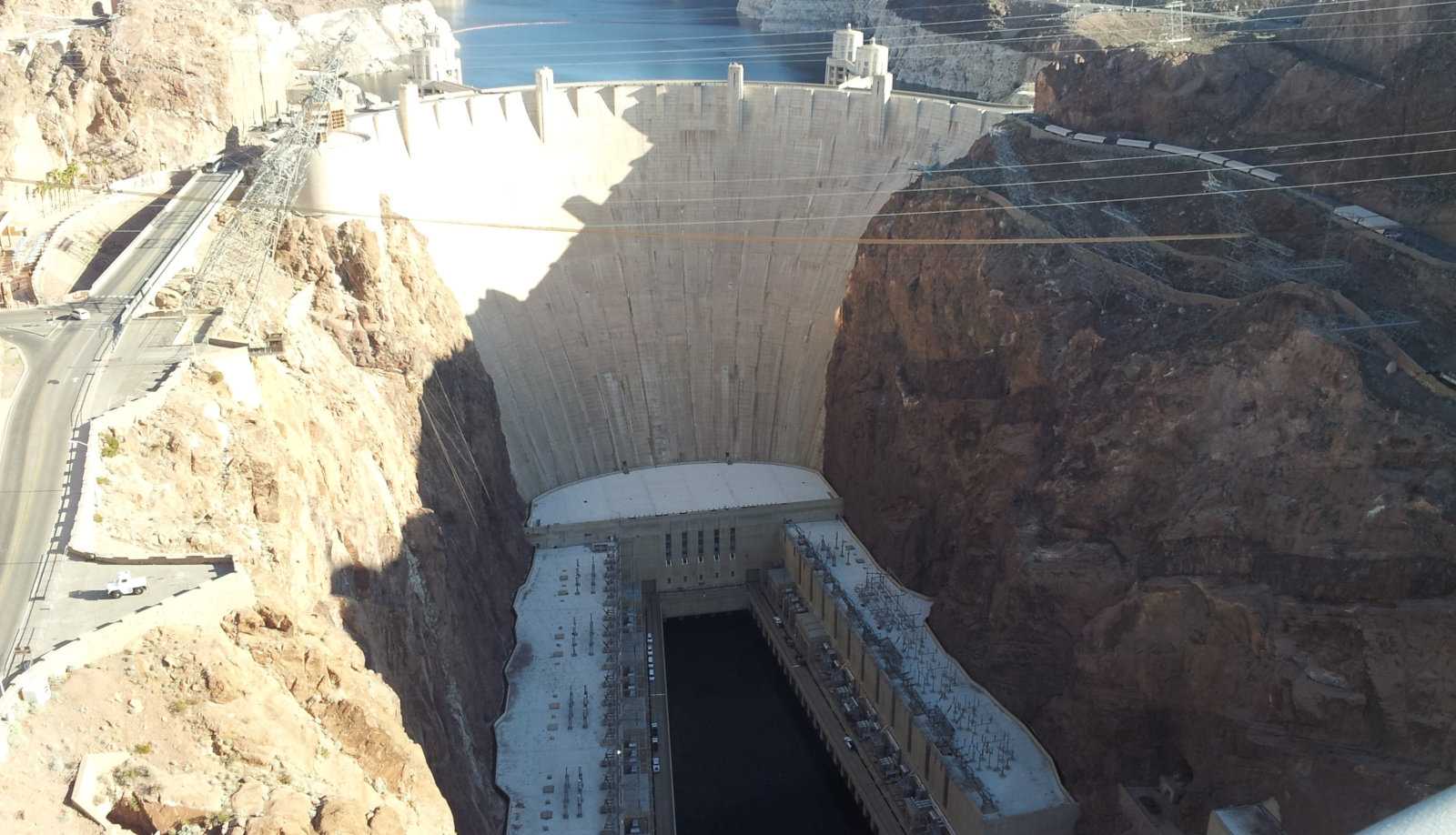 Fallout New Vegas is set in a post-apocalyptic Las Vegas and Nevada. The Fallout series features a parallel universe which deviated from ours due to differences in technology and a war for resources ending up in the destruction of the world by nuclear bombs in the year 2077. New Vegas is set around 100 years after this apocalypse and centres around the main character who is known as the Courier, as he explores and survives New Vegas and the Mojave Wasteland.
While Las Vegas is mostly unrecognisable since it is much smaller than real life and mostly destroyed by the bombs there are many other popular landmarks that can be found throughout the game. It may not have the most beautiful landscapes but there are many well-known landmarks such as the Hoover Dam and the Grand Canyon. If these are still so interesting during the apocalypse, I can only imagine how amazing they'd be to see now. It really makes you want to rent a car and head out for your own adventure in the Nevada desert.
Some interesting places to visit on a Fallout New Vegas-inspired road trip would be the Las Vegas Strip, Goodsprings ghost town, the Devils Throat, the concrete dinosaur at Cabazon, California that Novac is based on, the old Mormon fort at Freeside, Boulder City and Red Rock Canyon.
By Amy from the Travel Fairies – make sure you also check out the photos from her travels on Instagram!
Farcry 4
Location: inspired by Nepal and the Himalayas area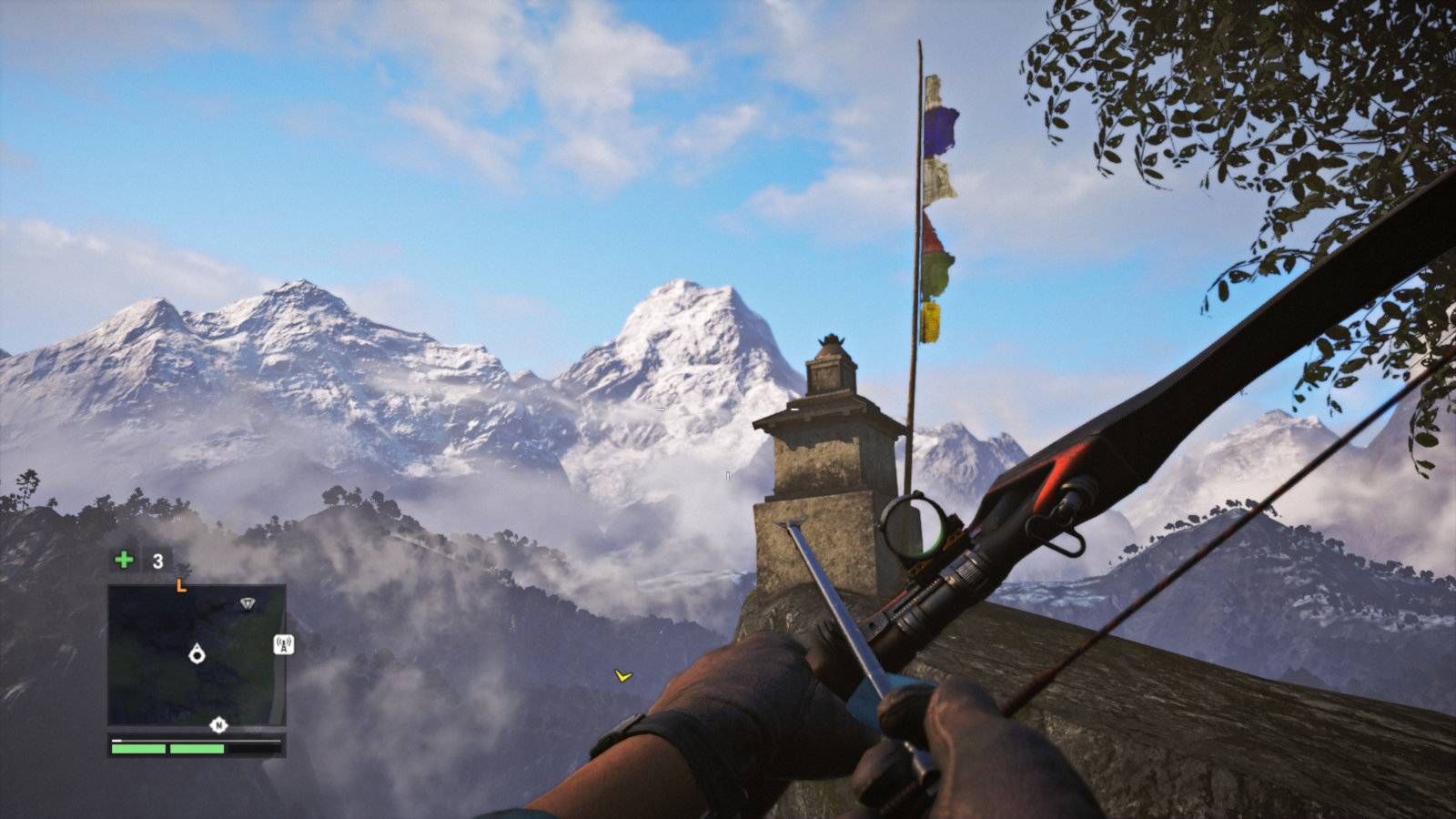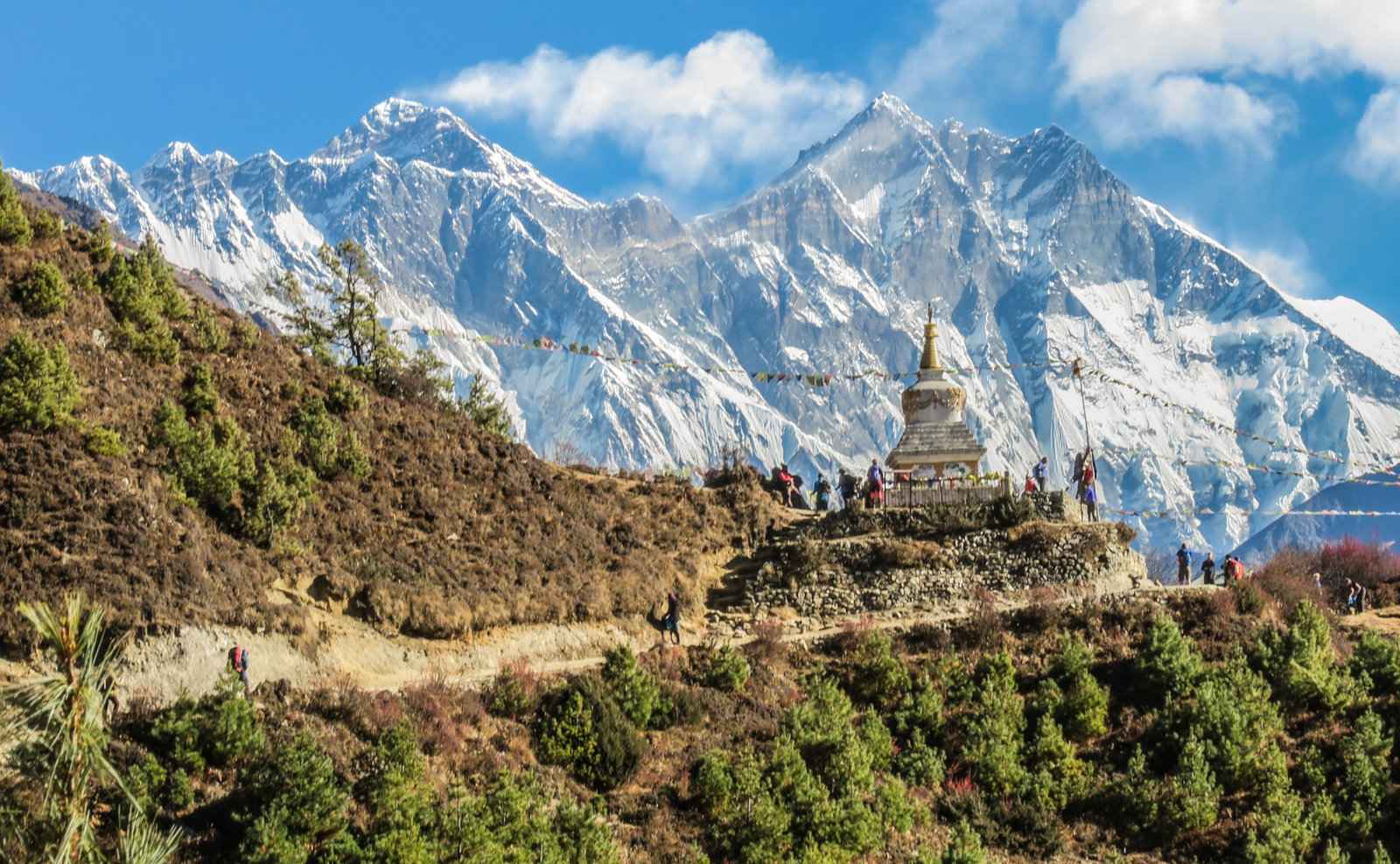 Although I grew up on a steady diet of 8- and 16-bit gaming, I'd hardly consider myself a gamer these days. That is until I discovered the Far Cry series. My obsession started with the third instalment where we're whisked away to help locals regain control their beloved Rook Island, a fictional island nation presumably located somewhere in Southeast Asia or the South Pacific.

Of course, after spending countless hours exploring Rook Island, I was more than pumped when UbiSoft announced the release of the next game in the series, Far Cry 4. The game takes place in the small fictional country of Kyrat, nestled somewhere in the Himalayan Mountains near the border with India. We follow the journey of Ajay Ghale, an American-Kyrati returning to his homeland to fulfil his mother's dying wish of spreading her ashes in Lakshmana.

The trip, however, turns out to be anything but easy for Ajay. Under the guise of malevolent dictator Pagan Min, Kyrat is embroiled in a vicious civil war that Ajay becomes unexpectedly (and actively) tied up in. Far Cry 4's brilliance isn't just about the compelling storylines and excellent gameplay: it's the setting that really puts it in a league of its own. It's impossible to wander through the villages, temples, forests & mountains of Kyrat without getting a serious case of wanderlust. Every time I play Far Cry 4, I can't help but dream about hunting for temples and hiking over mountain passes in a country like Nepal or Bhutan, both of which undoubtedly heavily inspired Kyrat's stunning good-looks and spiritual backdrop.

If you decide to give Far Cry 4 a whirl, be forewarned: keep your laptop and credit card nearby just in case you get an overwhelming urge to book a last-minute ticket to Kathmandu or Paro!
By Ryan from Treksplorer
Forza Horizon 4
Location: Great Britain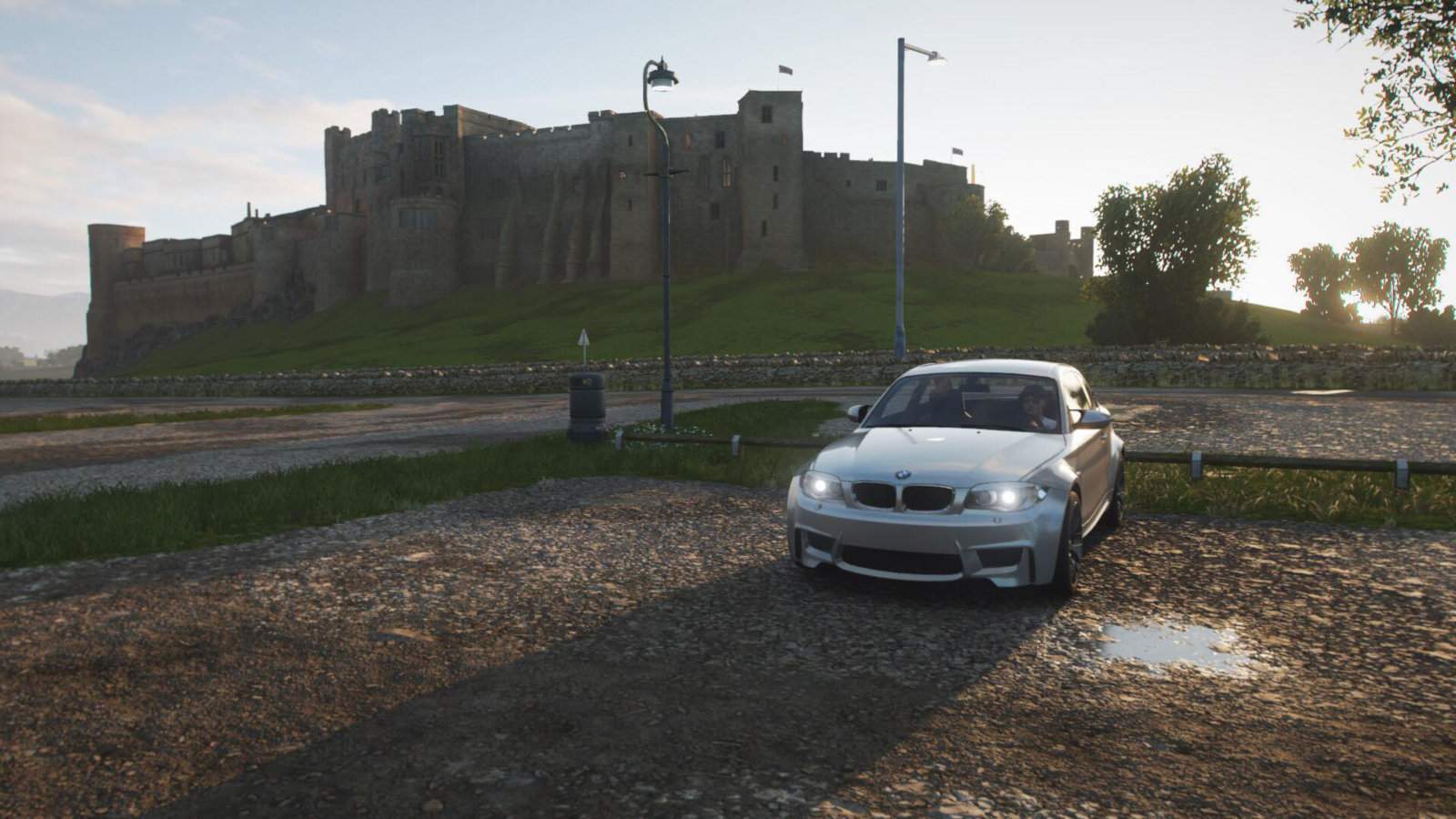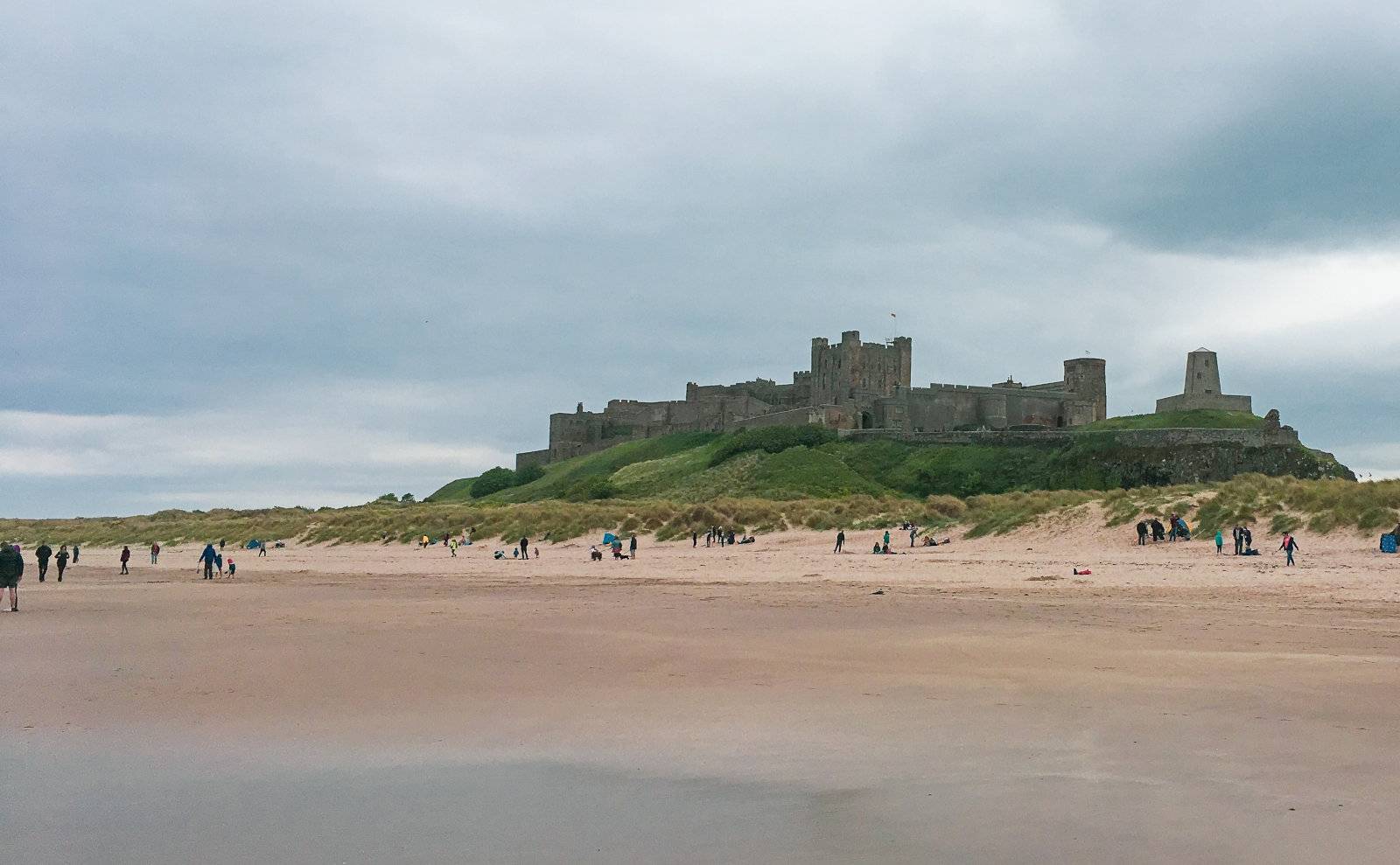 Forza Horizon 4 is a traditional driving game for the Xbox that gave us such feeling of excitement and anticipation in our house when it was teased to be released. My son is the video gamer and he loved the fact that it was to be set in our home country of Great Britain. We'd done a lot of travelling through both England and Scotland so many of the landmarks that were going to be in the game were places we'd been to and recognised.
In the game, you can travel and drive all around the country as it's a free roam game as well as taking part in races with other people around the world using Xbox Live. One thing my son did was to make Bamburgh Castle his home – you can buy many of the landmarks with money that you earn from races. We have just travelled there recently to see it in real life and what amazes me is just the attention to detail in the game, the graphics are superb. Other landmarks to note are the Glenfinnan viaduct, which is also known as the Harry Potter bridge that the train goes over, Edinburgh city, the Lake District and also the villages of the Cotswolds – so plenty for us to see in real life going forward!
By Kirsty from Lost in Landmarks – make sure you also follow this travelling family's adventures on Facebook! You can also read her post about castles in Northumberland here.
Grand Theft Auto V
Location: Based on Los Angeles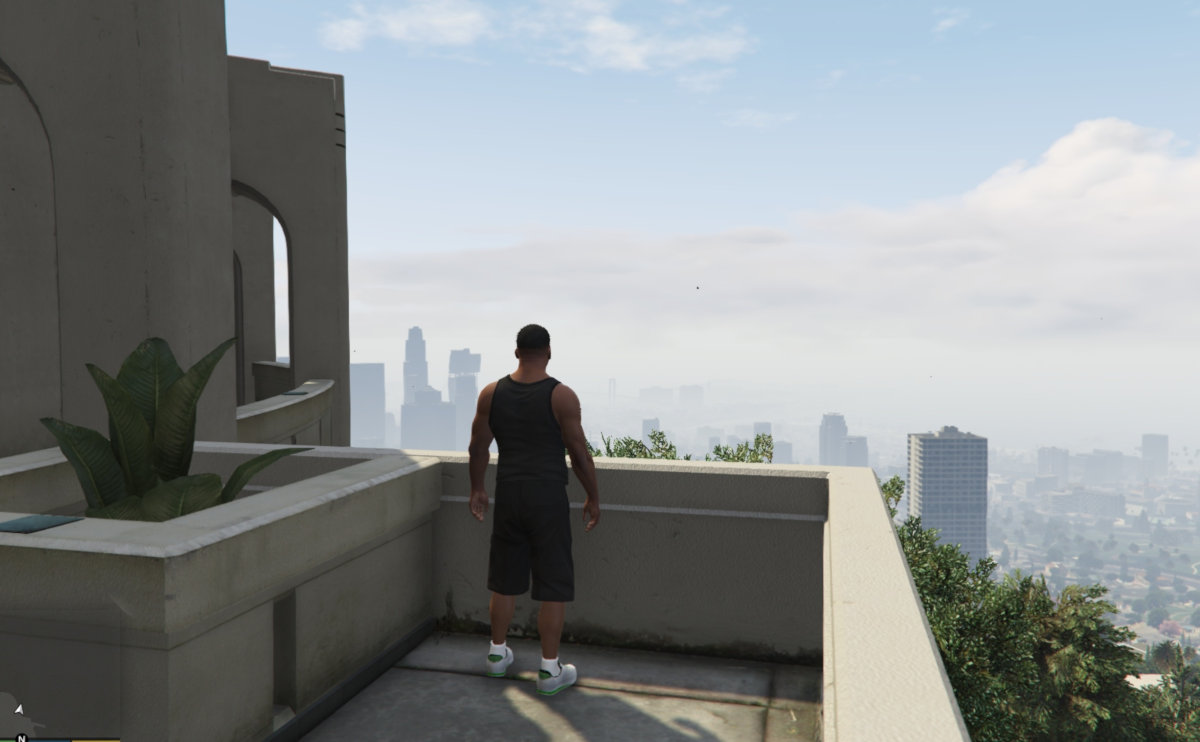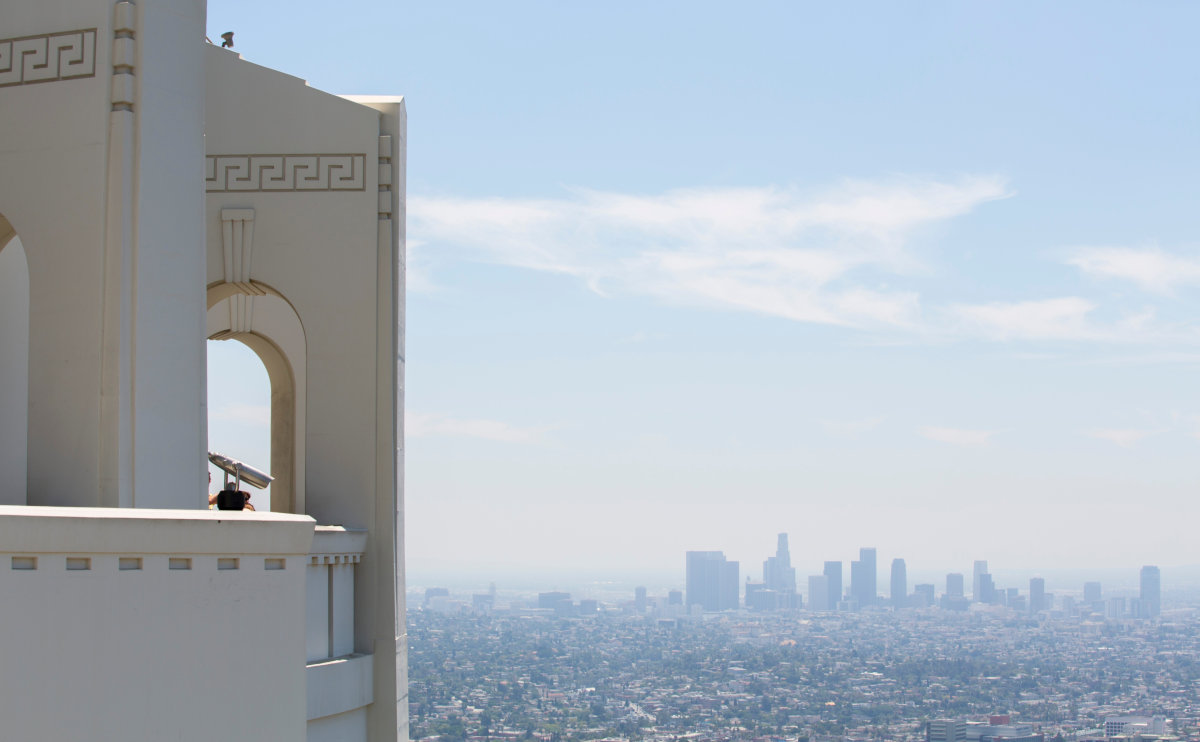 I was never a big Grand Theft Auto fan until I saw Dennis playing Grand Theft Auto V and wanted to try it out for myself, especially when it became more open-world on GTA Online. The game takes place in Los Santos, which is based on Los Angeles all the way down to details like the Vinewood sign (instead of Hollywood) and the Del Perro Pier (instead of the Santa Monica pier). With so many movies and TV shows set in Los Angeles as well, I get a lot of feelings of deja vu while driving around in GTA V.
GTA V and GTA Online are both fun games to play if you want to be able to drive around and explore a condensed version of Los Angeles, without the hefty cost of airfares. One of my favourite spots in the game is the Galileo Observatory which is modelled on LA's Griffith Observatory and offers gorgeous views over the city. It's also fun to play some of the missions which include lurking in hotels to get paparazzi photos of movie stars, for a real LA experience!
Hitman
Locations: Paris (France), Sapienza (Italy), Bangkok (Thailand) and others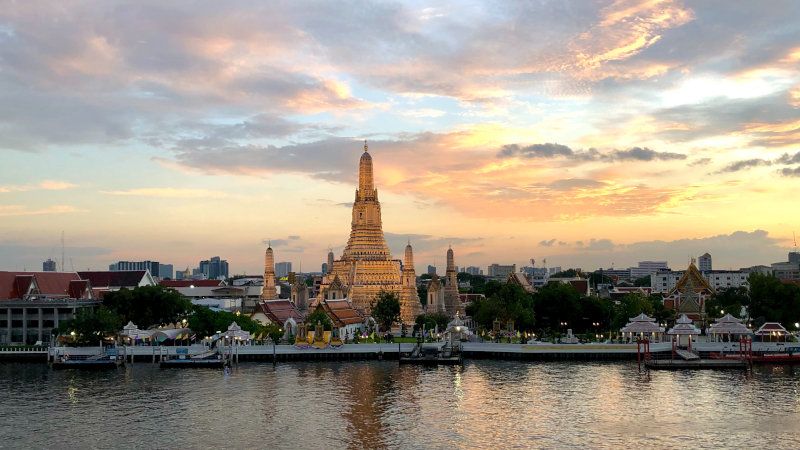 Hitman is a sleek video game series where you play a calculated and emotional hired assassin and you use skills in subterfuge and deception to get the job done. As part of your hunt for your targets, you'll do some incredible jet setting. And the graphics are great, so you will want to go to the places in real life too!
Near the start of the game, you'll be in Paris, roaming around a swanky mansion and meeting the fashion elite. If you've never wanted to visit Paris fashion week, you definitely will now! Playing the scenes in Sapienza, Italy (you're taking down an evil environmental criminal) you walk past pretty churches, sit in sunny squares and even go to the beach. It inspired me to go myself and walk through the town centre remembering scenes from the game – but without a gun!
Later, the game takes you to Bangkok and gives you a real feel for the vibe, buzz and beautiful skyline of the city. In fact, it's one of the reasons why I did a layover in Thailand on a flight. In Hitman, you also get to interact with a buffet full of food, so it was fun to try out some of those dishes for myself as well.
By Danni from Live in 10 Countries – make sure you also follow her on Twitter!
Kingdom Come: Deliverance
Location: 15th century Czech Republic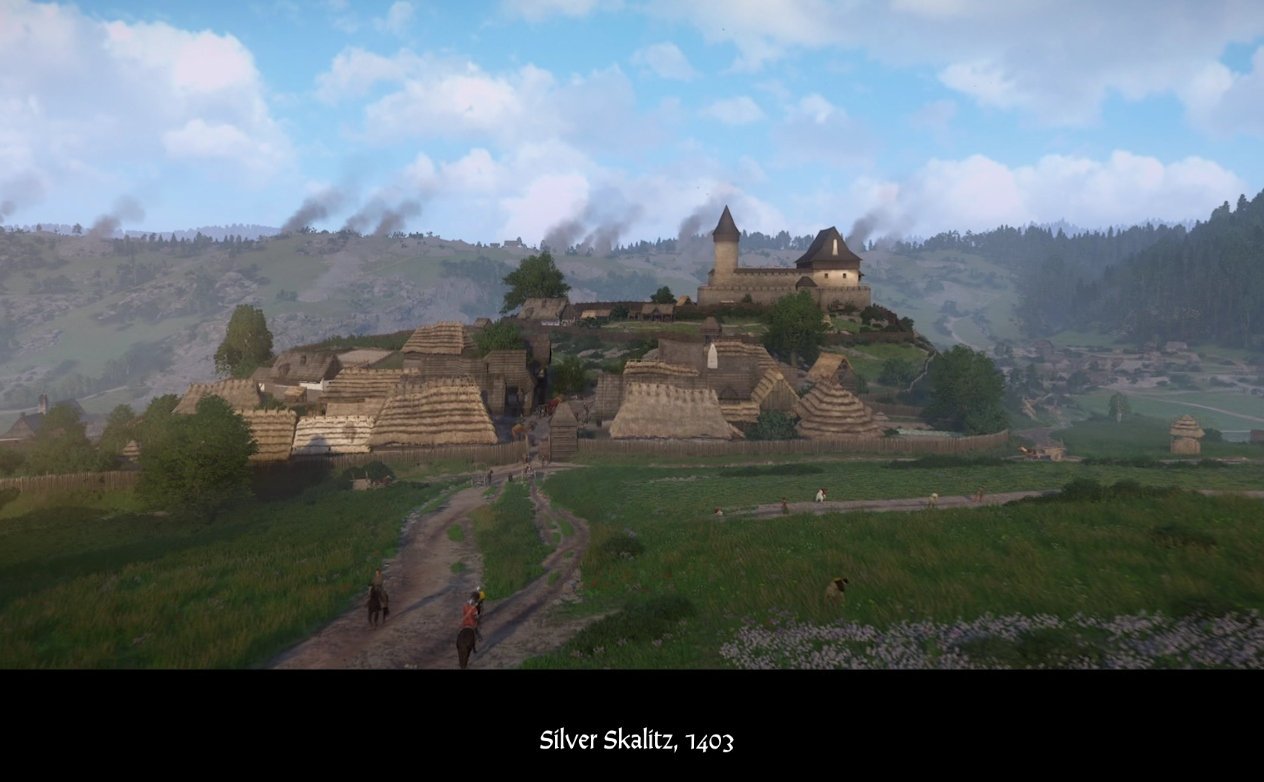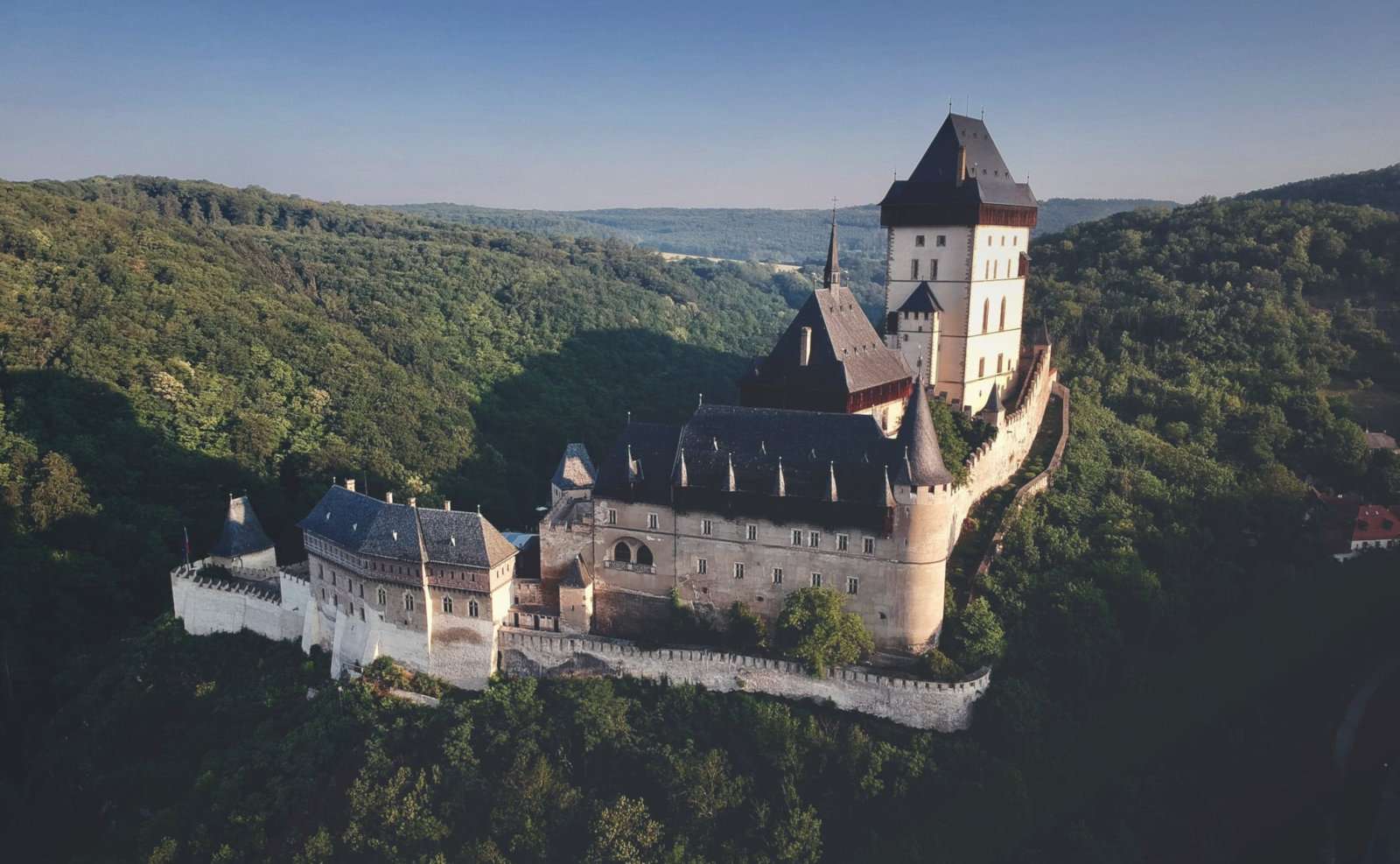 I have never played shooting games or overall games where you need to be really quick. Maybe because of that my favourite game is Kingdom Come: Deliverance. This game takes place in the 15th century in Bohemia (current Czech Republic). In the game, you are going to become the son of a smith. As this character, you need to fulfil various quests that fit into the story like learning how to fight and all kinds of other things. The game has an interesting story and nice graphics. But what I personally really like about this is how medieval it feels. The quests are made to make the player feel like he is really living in that time. For example, you are supposed to find witches, or make a priest drunk with you so you can get to know the secrets people are telling him in the church.
Perhaps the best part about this game is the fact that it is made by Czech developers who were inspired by real locations. So every location in the game is real and people can visit them in real life. For example, there is a monastery in the Czech Republic where I would really love to go, and since Kingdom Come: Deliverance was published it has received a lot more visitors!
By Albína from Ginger Around the Globe
Sekiro: Shadows Die Twice
Location: 16th century Japan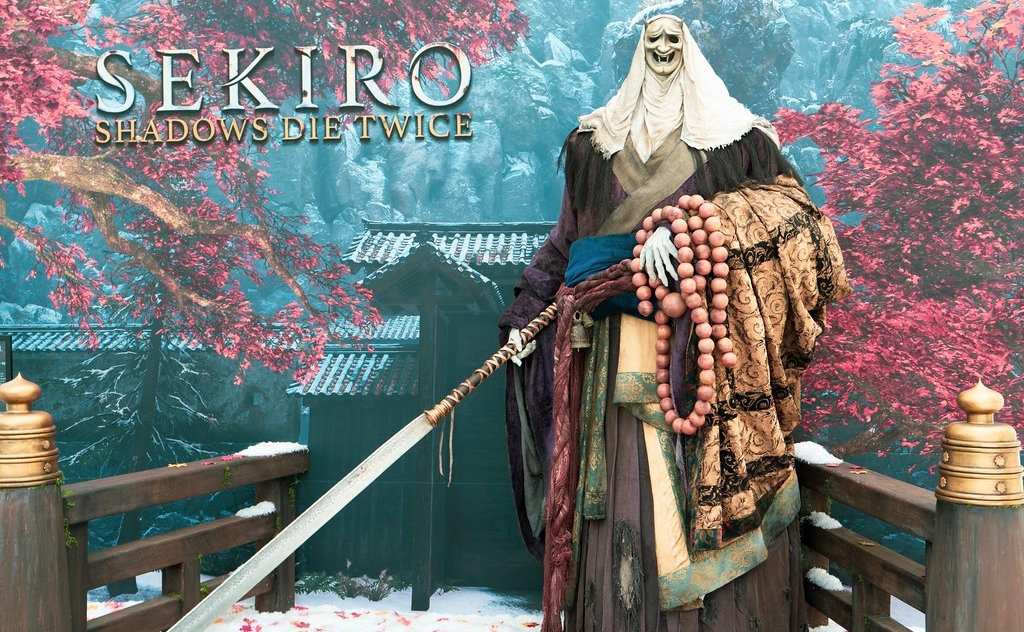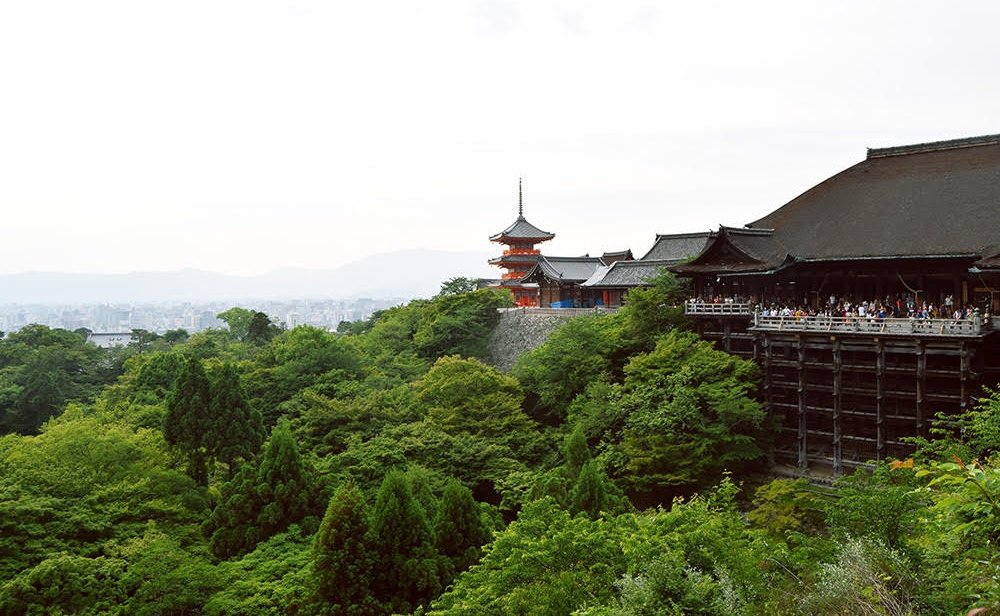 For those who love nature as well as history, Sekiro: Shadows Die Twice is a great video game to inspire your trip to Japan! The concept of this tough video game from the makers of Dark Souls is that you are a shinobi sworn to protect a warlord. As you traverse this beautiful yet savage landscape, you fight mortals (as well as enchanted creatures) with a katana.
The setting is 16th century Japan (Sengoku period), which means that you see beautiful ornate palaces, traditional Japanese villages, and stunning mountain scenes without people. At one point, you'll see Mount Fuji in the distance. When you're not fighting, it's nice to pause for a moment to enjoy the music (written by a Japanese composer) and the beautiful scenery throughout the seasons. I've already been to Japan, but this game had me wanting to go back simply to go hiking in the Japanese Alps! If you're a fan of Japanese culture, you'll love this game.
By Karen from Wanderlustingk – make sure you also read her full post on travelling in Japan on a budget!
Sid Meier's Civilization
Locations from different historical eras around the world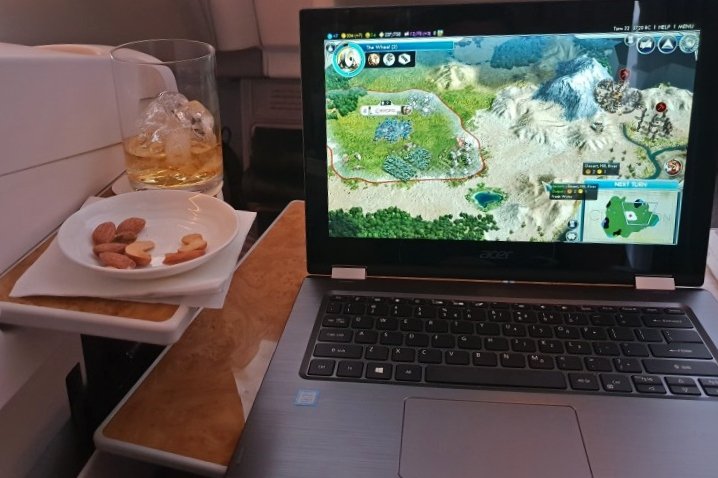 Sid Meier's Civilization is a game which both inspires travel and is great to play on the road. It's a turn-based strategy game where you play as a historical figure including Augustus Caesar, Ramesses II, Queen Elizabeth, George Washington, Montezuma, Alexander the Great and Gandhi, to name a few. Civilization allows you to build your society up from the bronze age to the future. You collect resources, develop culture and technologies, build wonders, trade and occasionally go to war with other players.
The game goes into detail about the history of each character's civilization, so you can learn about the height of the Roman empire or Genghis Khan's sprawling conquests, and also accounts for the strengths and weaknesses of each culture. I've played games as Caesar while in Pompeii, Darius in Persepolis and Ramesses in Luxor, and playing as the local character it really gives you an extra level of appreciation for the history of the society you're visiting. You can also construct world wonders in game, and I'm not ashamed to admit I may have built the Pyramids while overlooking them in Giza.
Civilization can be played offline and on laptops or tablets, and with a standard game lasting up to six or seven hours, it's the perfect companion for a long flight or bus ride.
By Dan from DAshing Around the World
The Legen of Zelda
Location: Based on the Kyoto Prefecture, Japan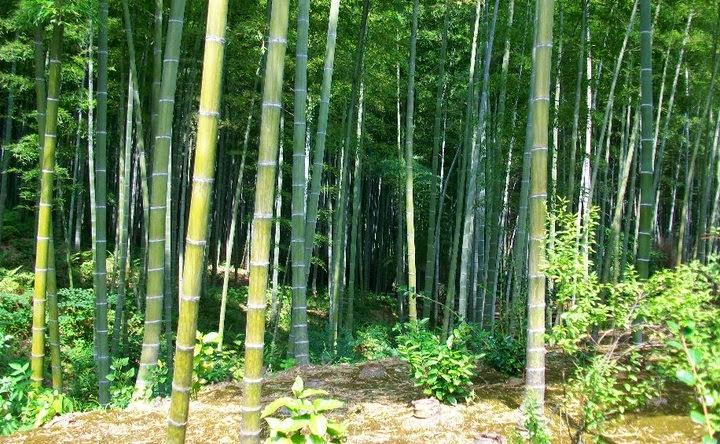 The very first video game series I ever played was The Legend of Zelda. I was instantly hooked on the magic of the world Shigeru Miyamoto created, especially the gorgeous Ocarina of Time. My favourite thing about the games is how they allow you to explore the natural beauty of the fantasy kingdom of Hyrule. I would sometimes lose track of the main plot of the game and spend time rambling through the Kokiri Forest or riding my horse Epona across the plains. How sad that Hyrule was not a real place, and I could never go there in person!
That's why I was thrilled to read an interview with Shigeru Miyamoto in which he explained that he came up with the idea for The Legend of Zelda based on his explorations as a child growing up in Kyoto Prefecture. I knew I had to go to Kyoto and see this wonderful place for myself. Sure enough, in Kyoto, I found a landscape as varied and magical as Hyrule. I don't know if the bamboo forest of Arashiyama is an exact replica of the Kokiri Forest, but it's as close as I'm likely to get!
By Stella from Around the World in 24 Hours – follow her on Facebook here!
The Secret of Monkey Island
Location: Based on the Caribbean Islands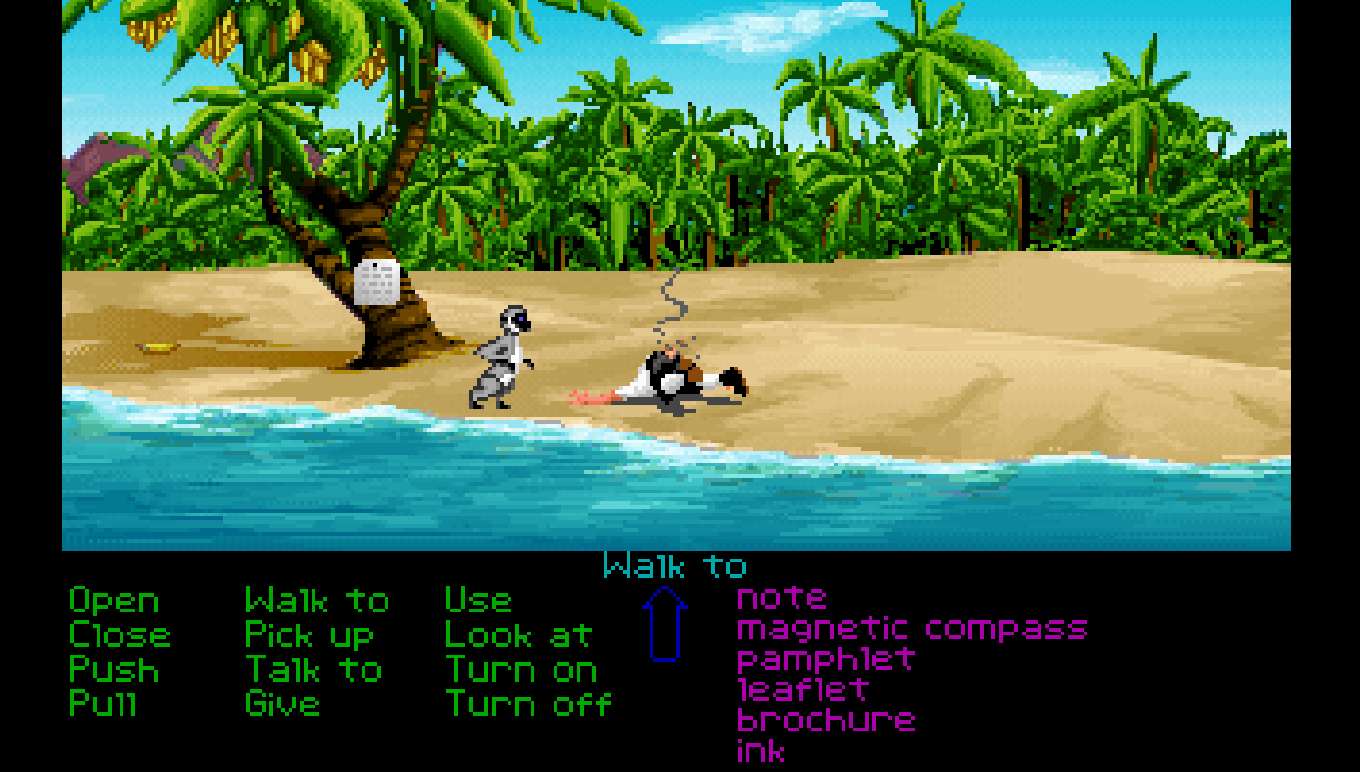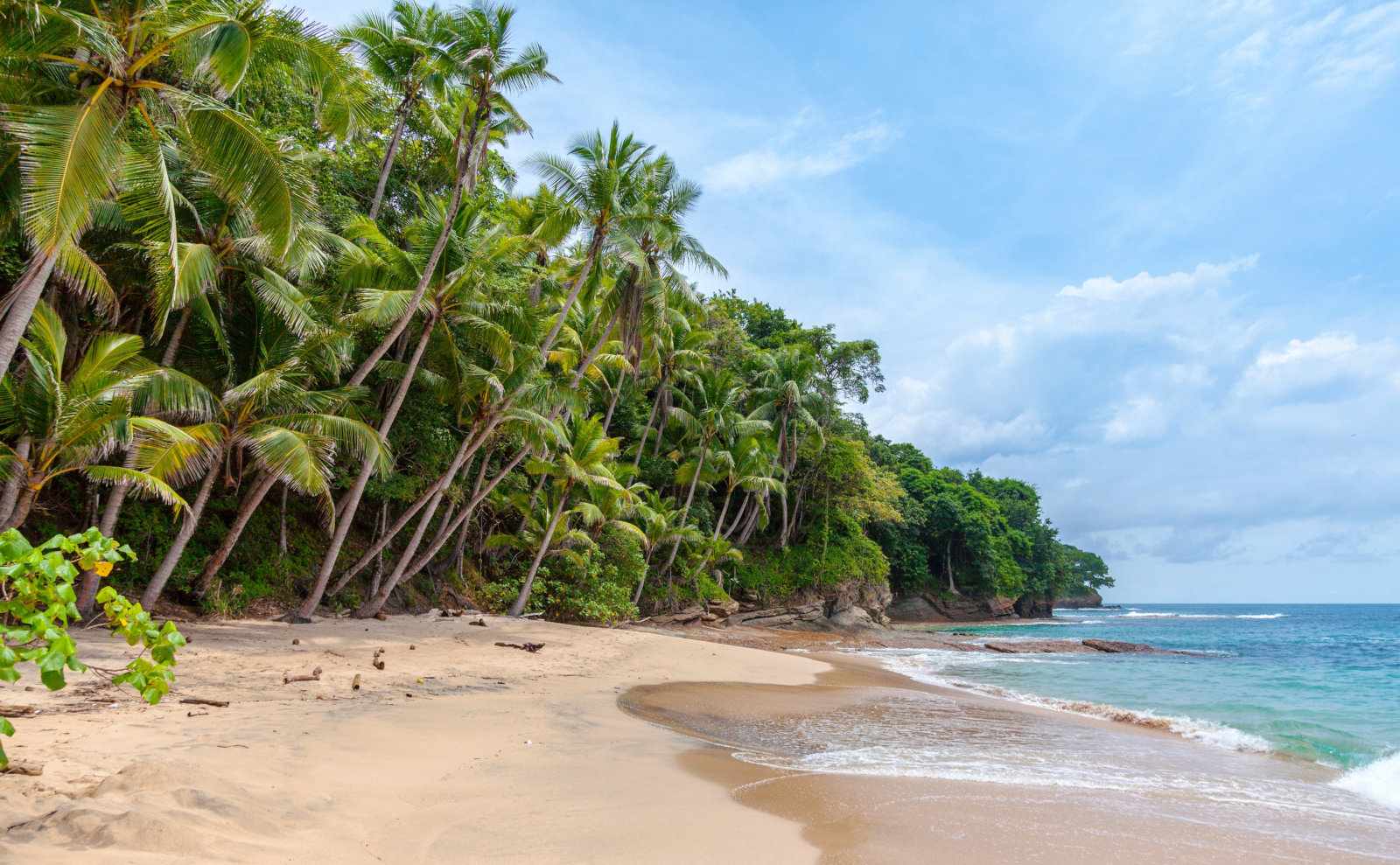 I grew up in a house full of gamers, but my own interest in computer games was limited to what I thought I could learn from them. When the internet and its unlimited library of information became accessible I stopped playing video games, which means most of my fond memories are from the previous millennium. Some of my fondest memories, and earliest travel inspiration, actually come from a classic computer game called The Secret of Monkey Island. Released for DOS in 1990 (when I was only seven years old!), this hilarious point-and-click adventure game followed an aspiring pirate on his adventures through the Caribbean.
Through The Secret of Monkey Island, I became immersed in a tropical landscape completely unlikely my own chilly Canadian hometown, and those pixelated images of palm trees, white sand beaches, turquoise water and friendly monkeys stayed with me throughout young adulthood. As soon as I was old enough to travel solo I started booking trips to the Caribbean, focusing mostly on the Bay Islands in Honduras (including Roatan, Utila and the remote Cayos Cochinos) but also visiting the coast of Nicaragua and Mexico's Yucatan region. Every time I step off the plane into the warm, tropical air I smile and think how much nicer the Caribbean is in full definition!
By Carly from Fearless Female Travels – make sure you also follow her on Twitter!
Tomb Raider
Location: Based on Japan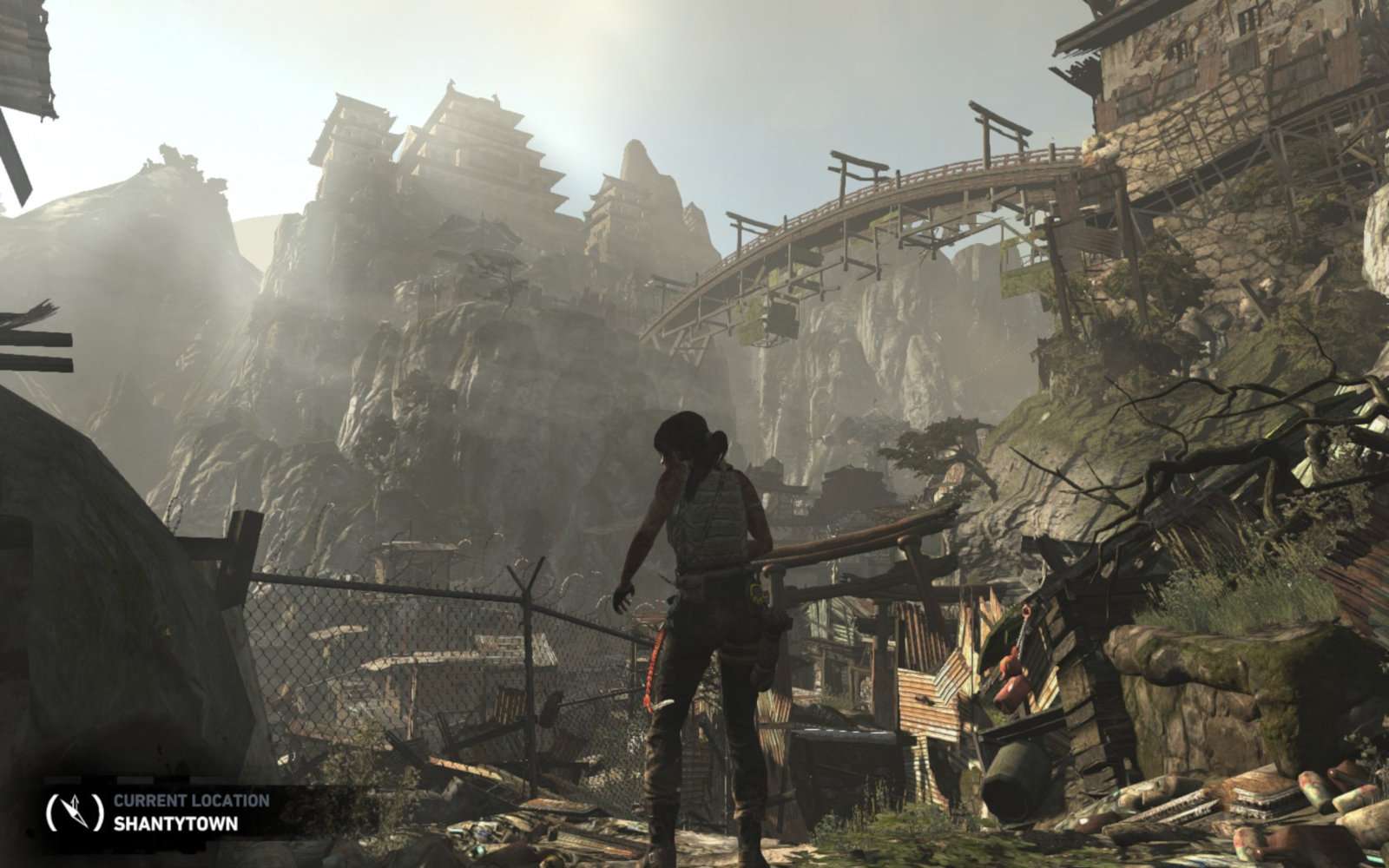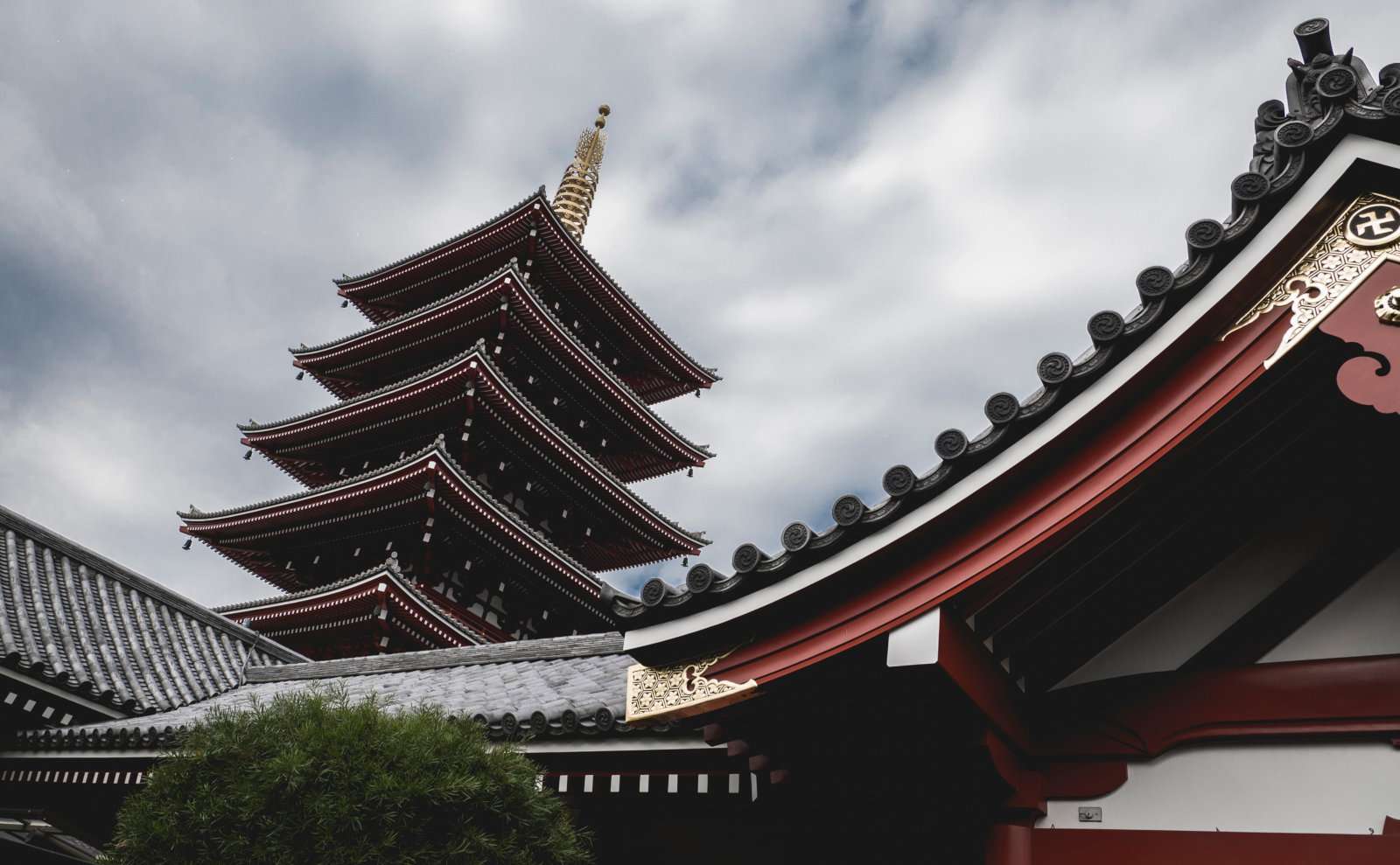 If a lost kingdom doesn't inspire intrigue and a sense of adventure, I don't know what else will. The Lost Kingdom of Yamatai, described as Japan's version of Atlantis, is the setting of the 2013 reboot of Tomb Raider. Lara Croft and a crew end up stranded on a mysterious island that is eventually discovered to be Yamatai. The island is in shambles, as Himiko, the Shaman-Priestess-Queen of the island, has been creating massive storms in a rage because she is trapped in her body, unable to pass her soul into a successor. She was said to find immortality by transferring her soul to a new body each time the previous one grew old, and Lara's friend Sam is a distant ancestor of Himiko, thus a perfect replacement and catalyst for the adventure Lara is about to experience.
Sounds terrifying, I know, but Yamatai is full of mystery, mythology, history, and adventure and while I can't visit Yamatai itself, the culture and mythos from the game makes me want to explore Japan. Japan has a vast history and such a unique culture compared to my norm of the United States, so being able to learn about all of that in Japan itself would be amazing.
By Michelle from A Geek Girl's Guide – you can follow her on Twitter here!
Tom Clancy's The Division
Location: Post-disaster New York City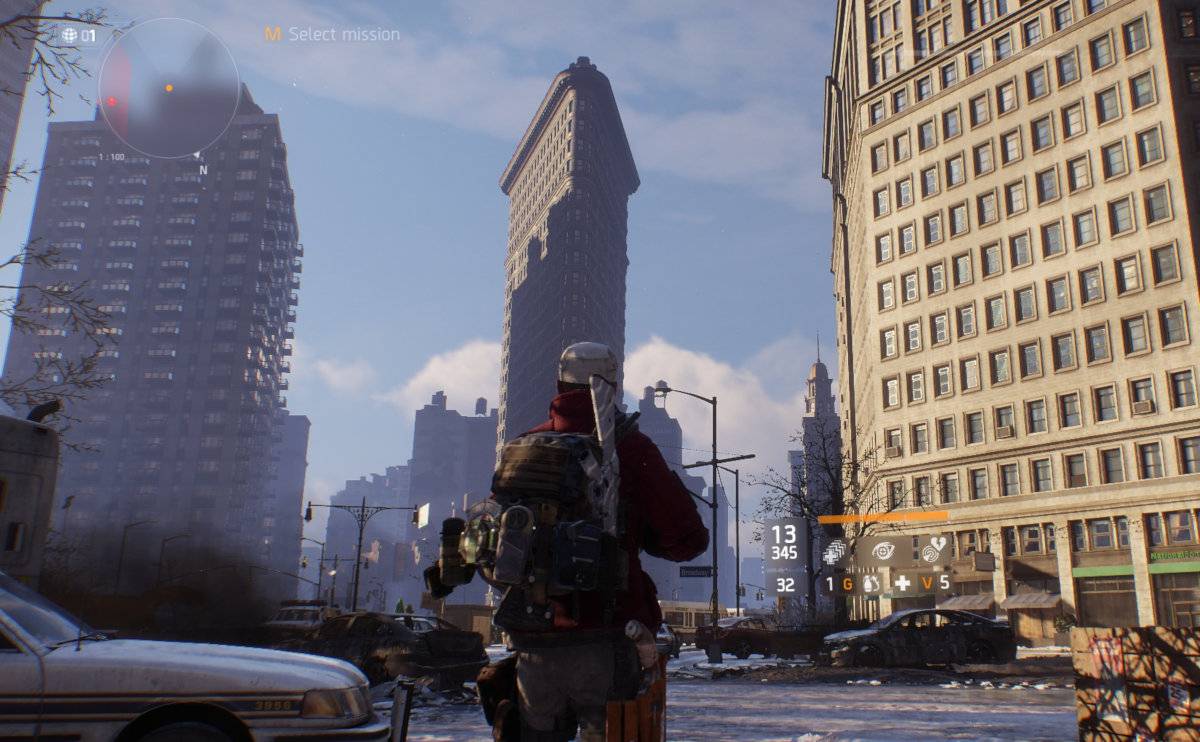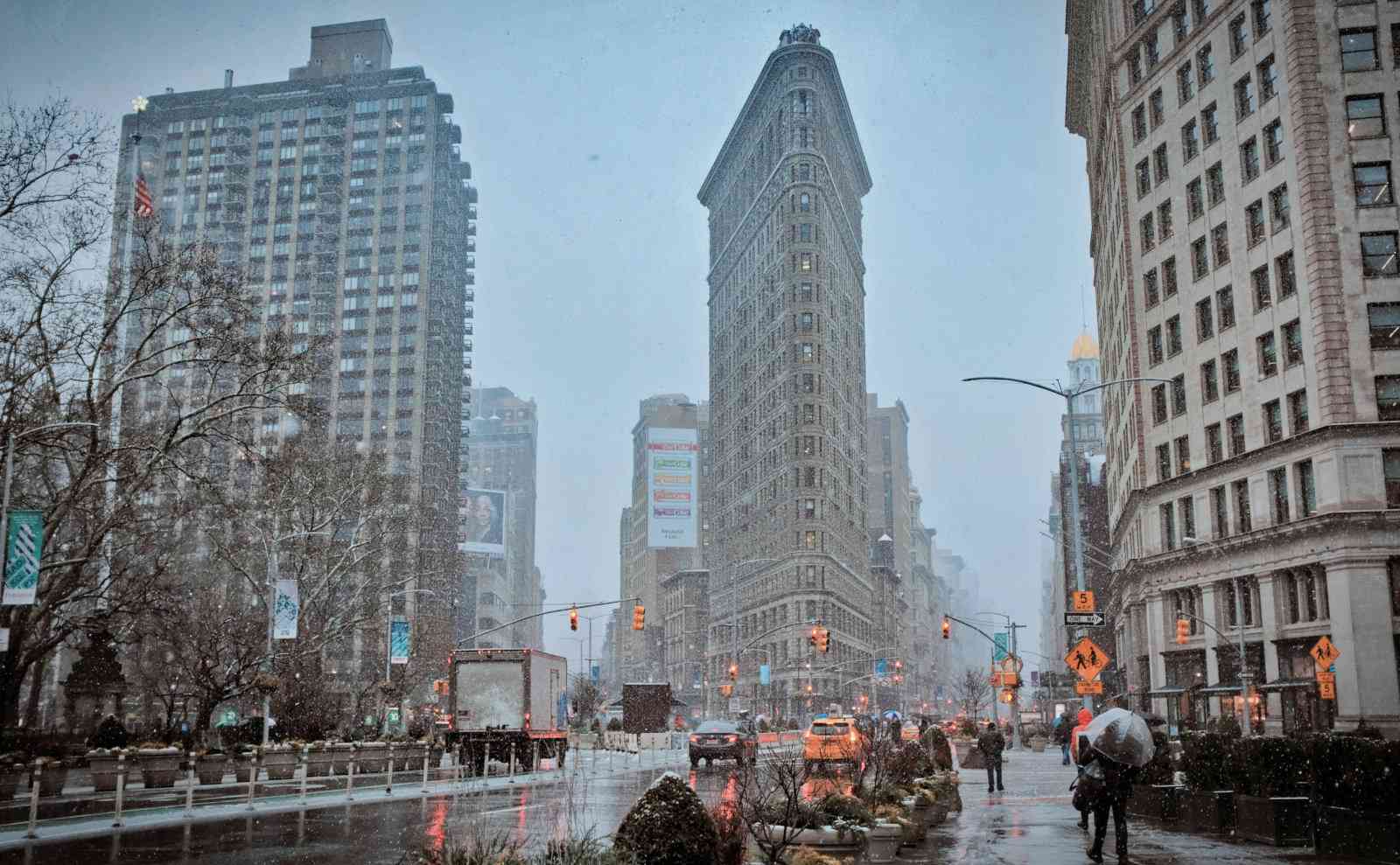 Another game Dennis conned me into playing that I ended up really liking is Tom Clancy's The Division. Set in a near-future post-disaster version of New York City, it's a first-person shooter for which I'm usually not much of a fan. But the gameplay and storyline in The Division are both really interesting, as is the chance to wander the streets of New York and explore the interiors of many buildings.
Since the story is about a pandemic that has caused chaos, this version of New York is filled with garbage, destroyed cars and overrun with criminals. It's still really fun to go inside places like Madison Square Gardens or complete missions in neighbourhoods such as Hell's Kitchen. New York is the setting for so many films and TV shows, but playing The Division means you feel like you are actually walking the streets for yourself. Since I'm not currently able to go to New York for real, playing this game is one way I can sate my wanderlust!
Pin Me!
Do you like to play video games in order to travel virtually? Let me know in the comments what your favourite game is and pin one of these if you'd like to remember some of the games to try out for yourself!