Amsterdam might not usually be thought of as a Christmas destination, but over the past few years, I've made it a bit of a mission to discover all the Christmas events that I can, and been pleasantly surprised by quite a few! Amsterdam Winter Paradise is one of these, a rather unusual Christmassy event that offers plenty of fun for children, adults, families or couples. If you're going to be in Amsterdam during the festive period and are looking for Christmas-themed activities, then this post is for you!
What is the Amsterdam Winter Paradise?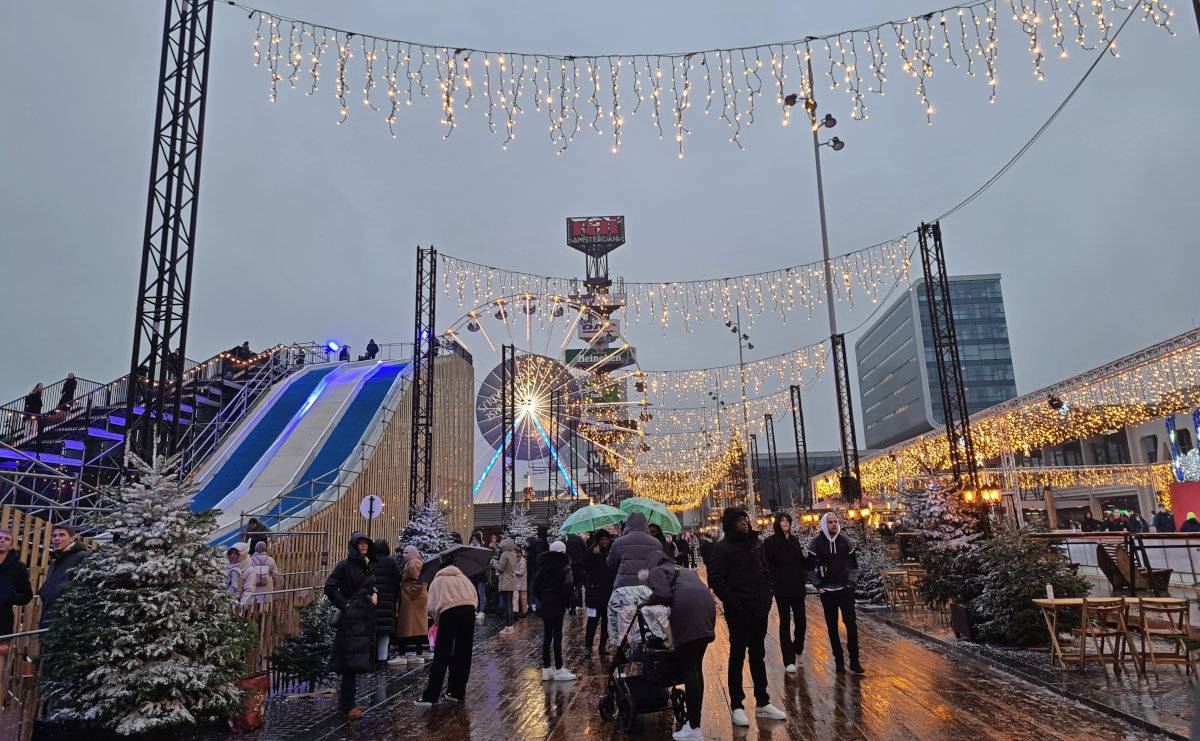 The Amsterdam Winter Paradise (Het Amsterdamse Winerparadijs in Dutch) is a Christmas event that takes place at the RAI Amsterdam Convention Centre each year. Also just called the RAI (it stands for Rijwiel en Automobiel Industrie), this is a big complex of convention halls in the Zuidas neighbourhood of Amsterdam. During the Amsterdam Winter Paradise, both the indoor and outdoor sections of the exhibition centre are transformed with Christmas decorations, rides, food stalls and other forms of entertainment to get locals into the festive spirit!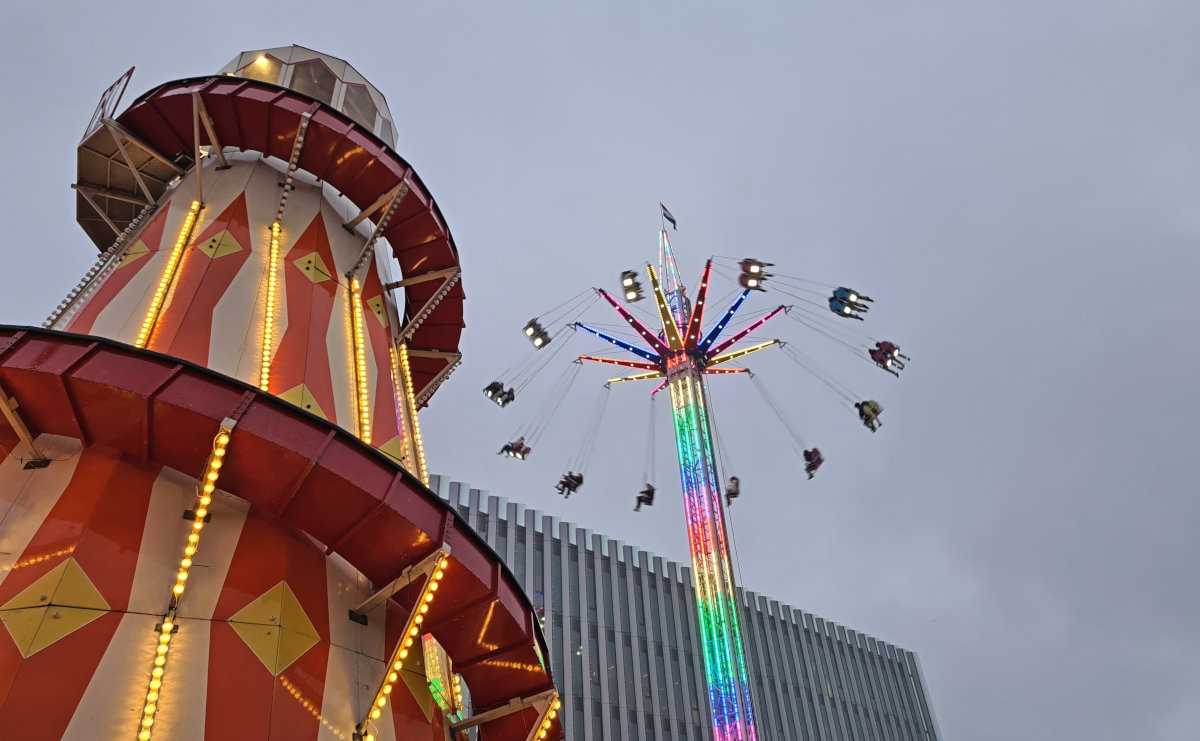 Amsterdam Winter Paradise is open from near the beginning of December (it will open on the 14th this year) until the last weekend of December, usually closing on the 30th. It does cost money to go and all the information you need to buy tickets can be found on the website.
Things to do at Amsterdam Winter Paradise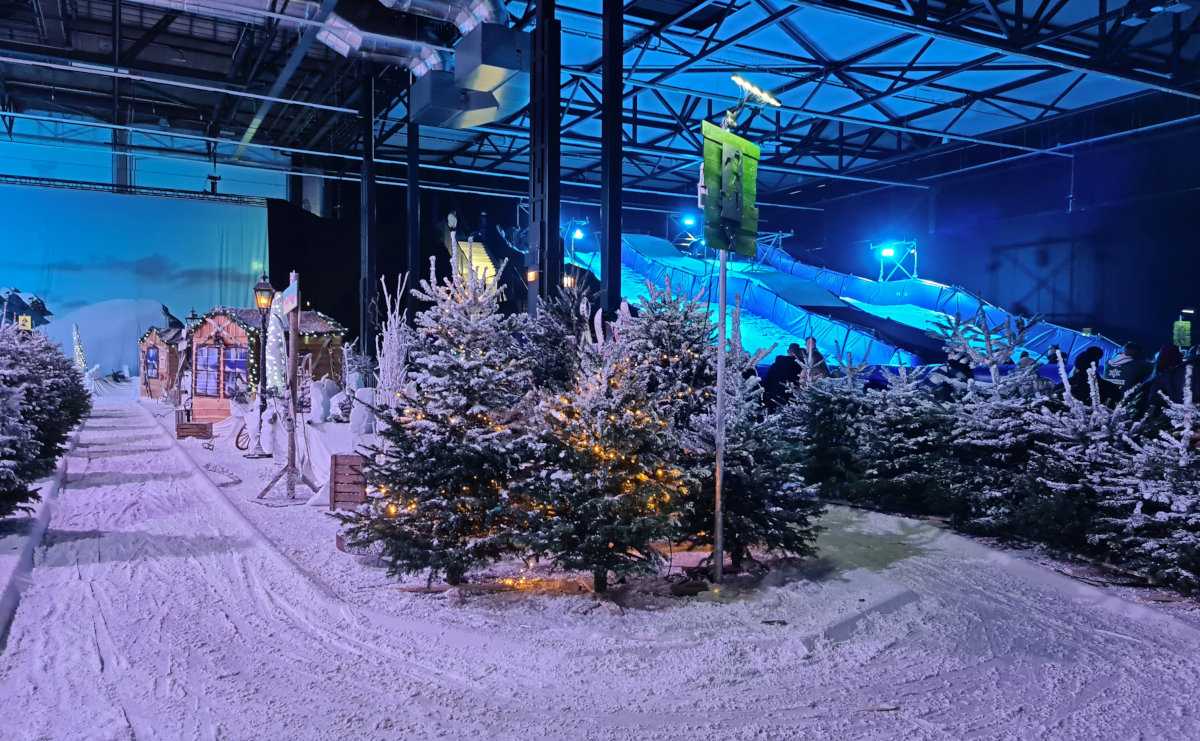 When we visited the Amsterdam Winter Paradise the event was spread out over two of the main exhibition halls and the outside entrance area. Outside there is an ice-skating rink along with some rides including a giant Ferris Wheel, a helter-skelter and one of those seat merry-go-rounds that go way up high – I'm not sure what it's actually called! There was also a silent disco in a kind of igloo and some places to eat and drink. Unfortunately, we visited on a pretty drizzly day, so apart from taking some photos, we didn't spend much time outside.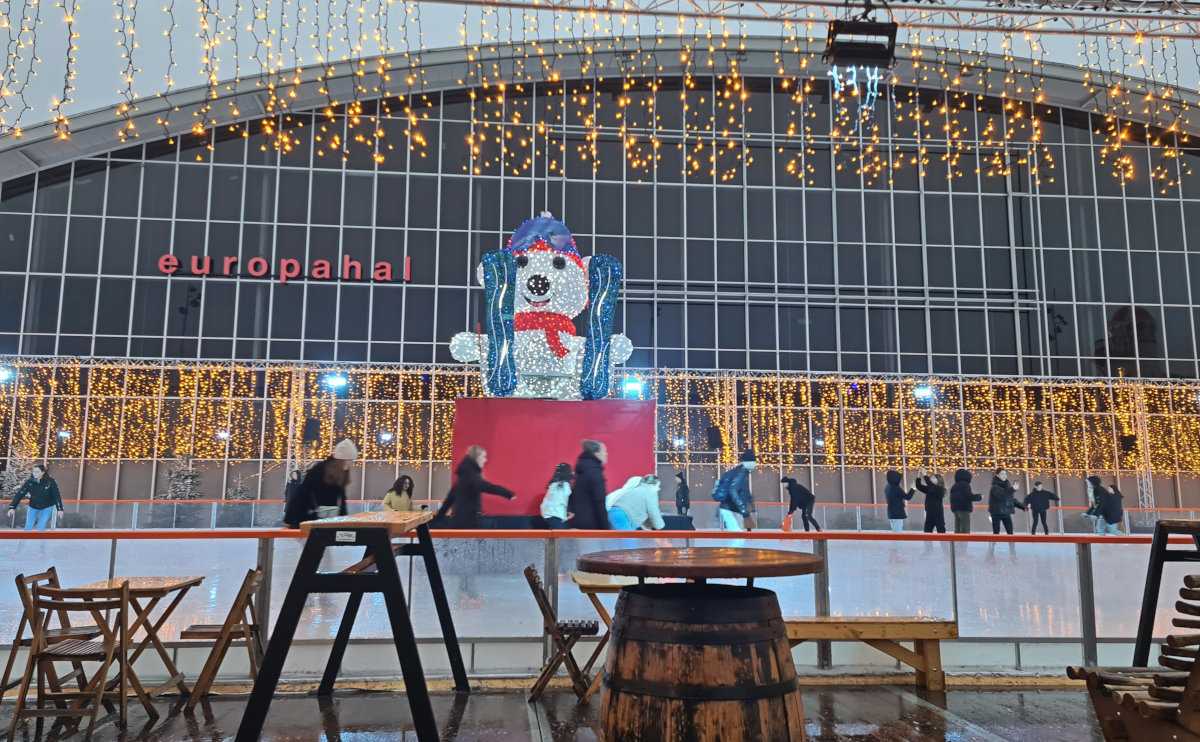 Inside there is a lot to explore, with another bigger indoor ice-skating rink as well as an ice-curling rink! There were lots of sideshow games like you see at fairs as well as plenty of food and drink stalls, although most of these were pretty fancy! The decorations were really cool, and there's a huge stage area that's set up to look like a beer garden where music and other entertainment is put on at different times. There's even an indoor cinema room where Home Alone was playing when we poked our heads in!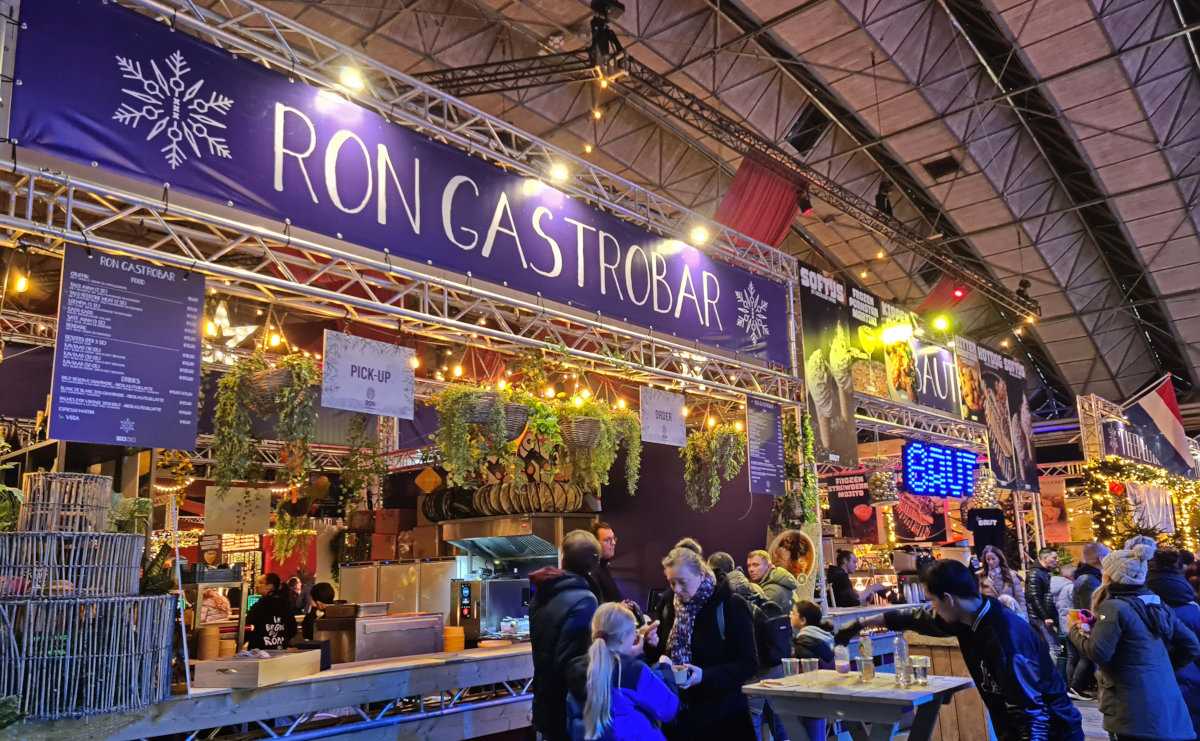 Another building held a small maze and an indoor toboggan/sledding area which looked very cool. There was also an indoor "snow" play area for children, with lots of white fluff for them to throw around and pretend they were playing with snow, without the cold wet part. Dennis and I visited with another couple and mostly just enjoyed the ambience, food and drink. It would definitely be a fun outing for a family, although it would also be cool for a group of friends or couples. At night-time, it becomes more of a party zone, so that's an idea if you want something Christmassy to do at night in Amsterdam in December.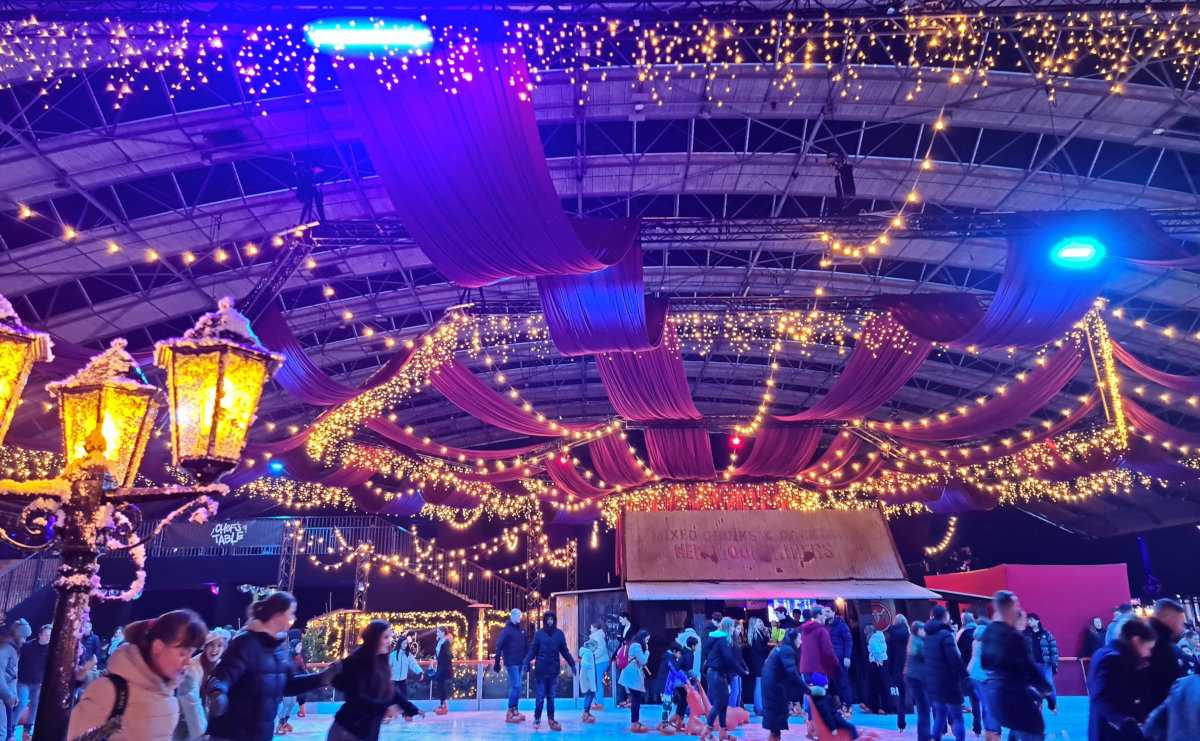 Make sure you check out the website and book your tickets if you also want to experience the magic of Amsterdam Winter Paradise at Christmas! For now, I will leave with you some more photos to see how cool the whole thing is.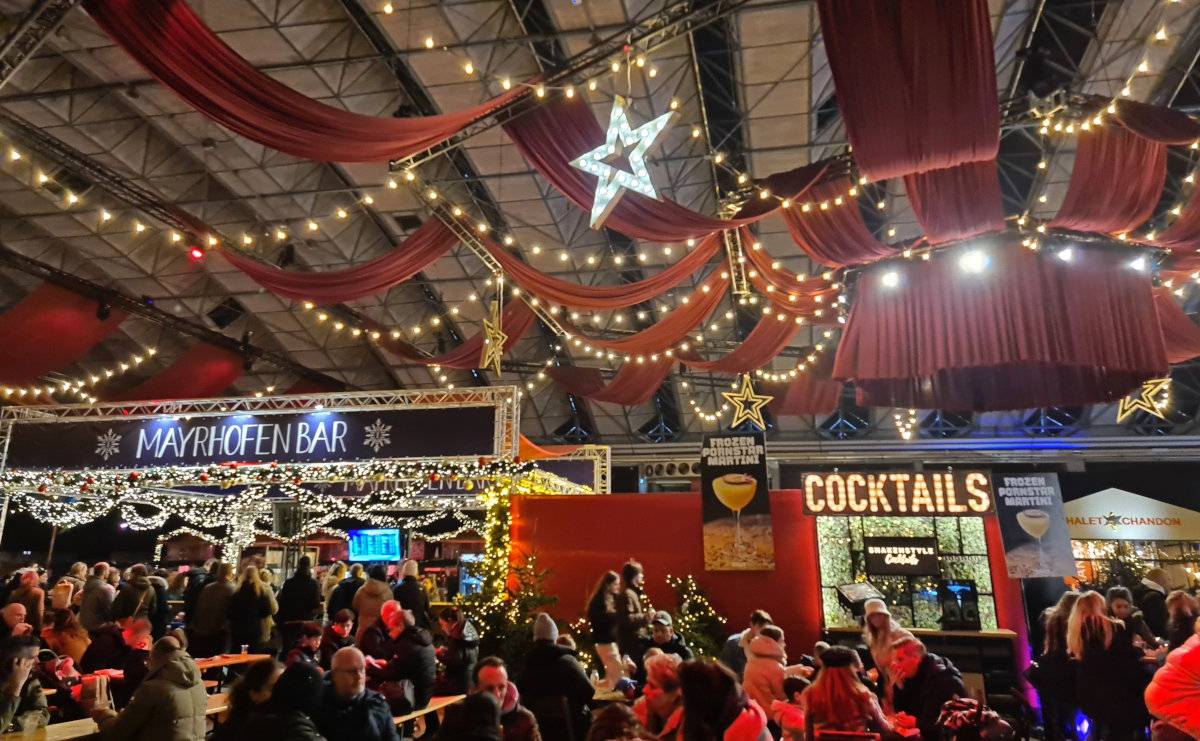 Getting There and Other Details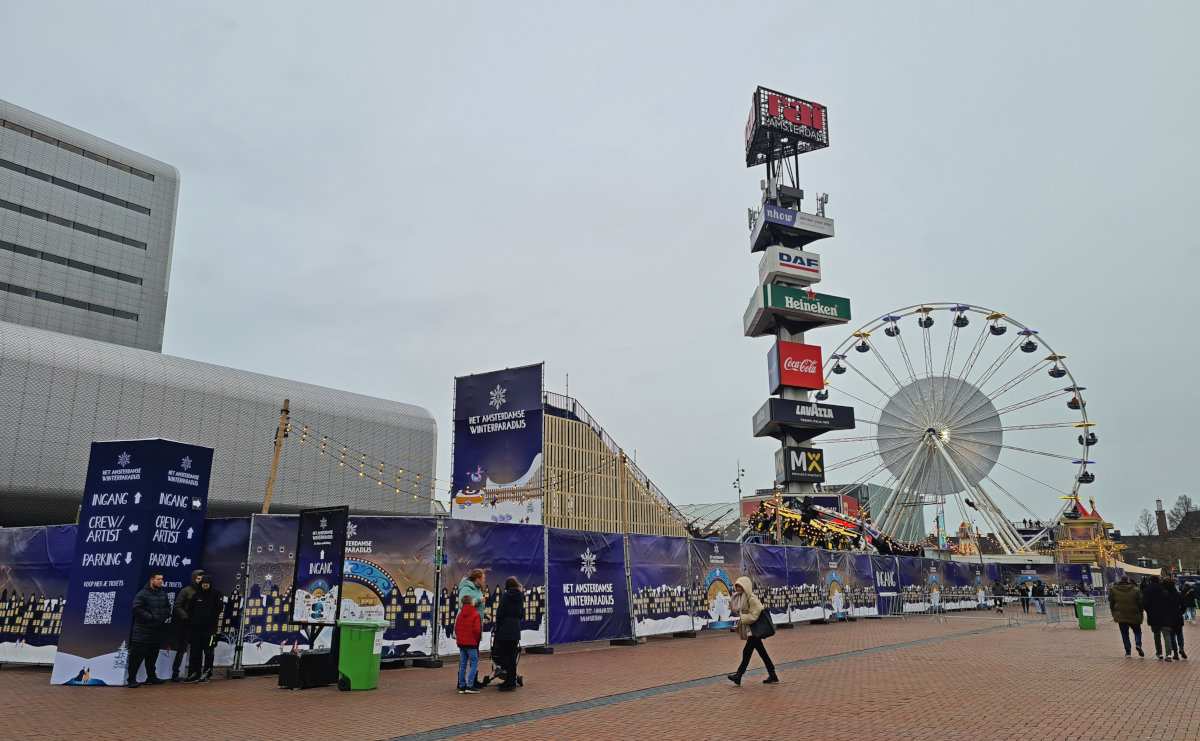 It's very easy to get to Amsterdam Winter Paradise since there's a metro station right outside the RAI, although weirdly the closest station is Europaplein rather than the one that's also called RAI. You can catch the metro to either station from the city centre and from there it's a quick walk to the main entrance of the Winter Paradise. You can also reach the RAI station if you're coming to Amsterdam by train and there are buses that stop directly outside the convention centre. For more info on getting around make sure you use the website 9292.nl for all your Amsterdam transport needs.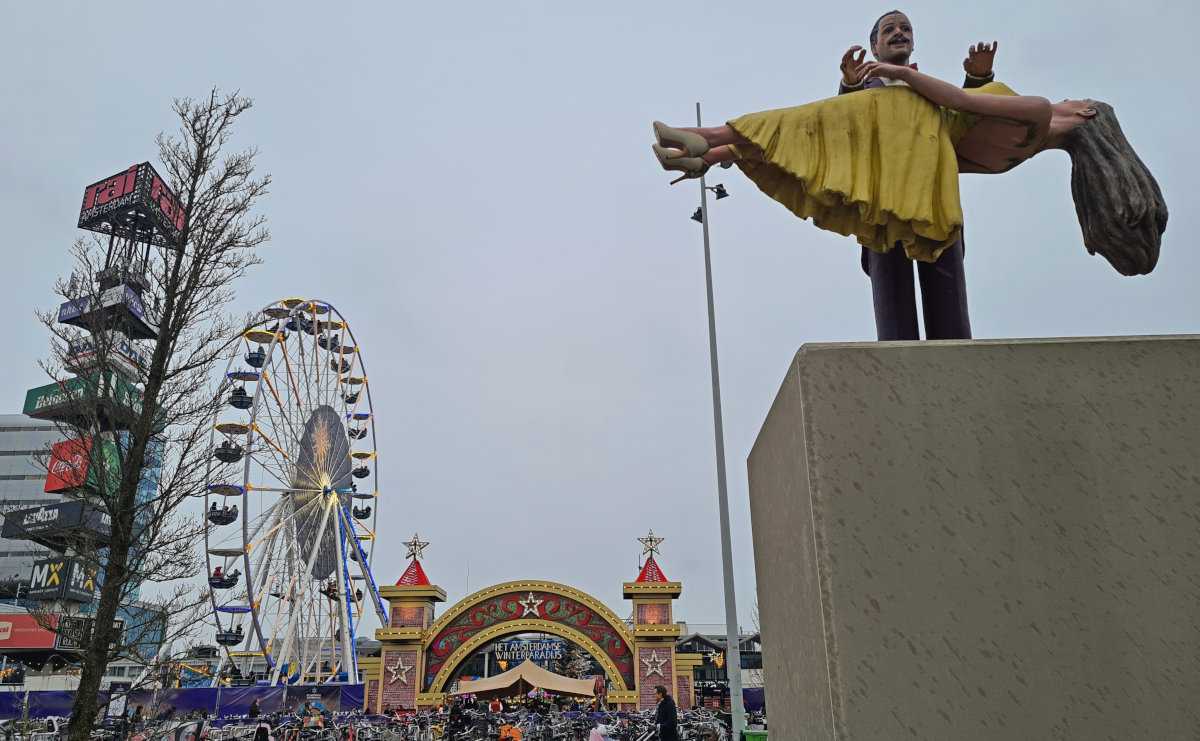 Pin Me!
Have you visited Amsterdam Winter Paradise before? Let me know what you thought of it in the comments or pin one of these if you're planning to visit next Christmas!
All information is true and correct at the time of publishing but I cannot be held responsible for changes in opening times and prices or businesses closing in the meantime. I always endeavour to keep my posts up to date but also encourage you to double-check the official website of an attraction for information on when it is open, how much it costs etc.