Launceston is often overlooked by visitors to Tasmania, in favour of more popular Hobart and the attractions of Tassie's south. But you are definitely missing out if you don't spend some time up north and not only around Launceston! I've spent most of my life having regular trips to Launceston (often called Launnie by us locals) since my Great Aunt and Uncle live up there, so my grandparents and I would often visit them. When I got to take Dennis to Australia we also managed to visit Uncle Owen and Aunty Nette around Christmas time (along with my grandparents), as well as visiting some cool spots near to Launceston, which has also enabled me to write this guide!
This post contains affiliate links. This means that if you follow a link and then purchase or book something, I will earn a small commission at no extra charge to you. This helps me with the costs incurred from running this site and means I can keep bringing you travel content like this. You can read more about this on my privacy page. Thanks for your support!
About Launceston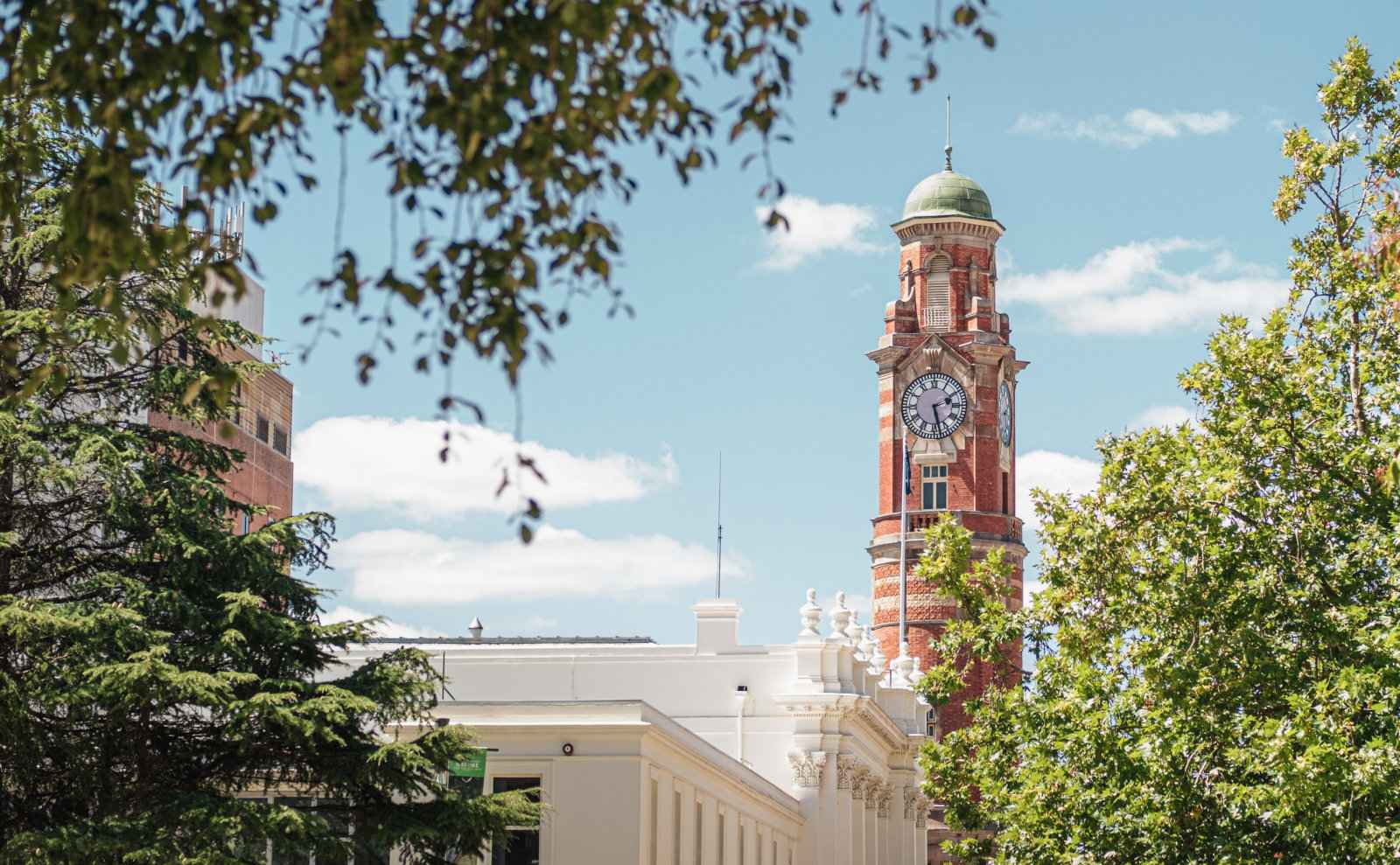 Often called Tasmania's second city, Launceston is the second most populated city in the state, after the capital of Hobart. It's located inland at the top of Tasmania, on the banks of the Tamar River where it's met by the North Esk and South Esk Rivers. People who visit Tasmania by flying usually arrive in Hobart and, while you can fly into Launceston, people who head over on The Spirit of Tasmania ferry to Devonport, usually also visit Launceston before travelling further.
Some interesting facts about Launceston are that it's usually warmer than Hobart in summer, it was the first Australian city to have underground sewers and it was also the first place that anaesthetic was used in the entire Southern Hemisphere! The Tamar Valley surrounding Launceston is also well-known for being a winery region, so it's a must-visit if you like your wine.
The Coolest Things to do in Launceston and Surrounds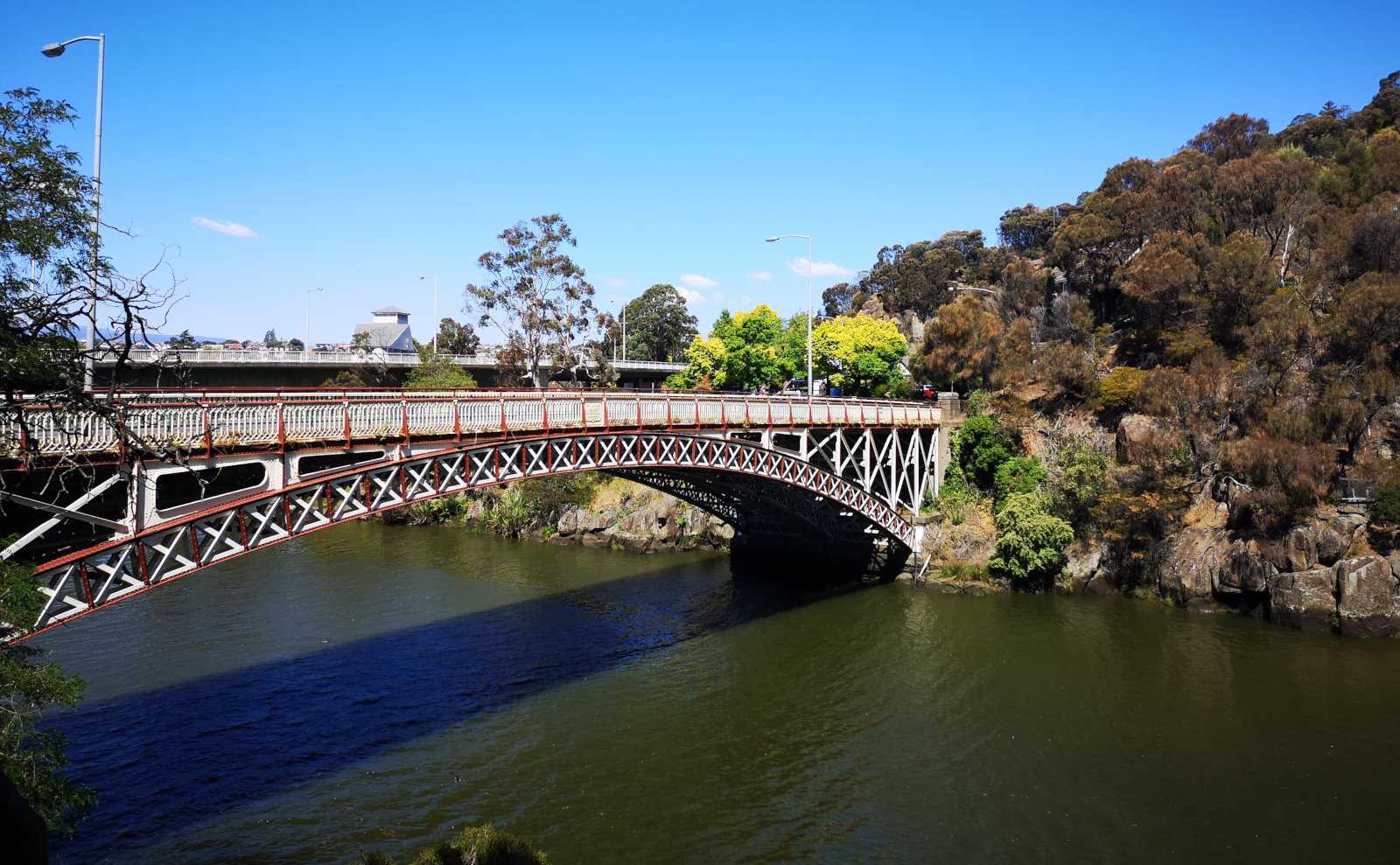 These are my personal favourite things to do in and around Launceston, although this list is not exhaustive! There are plenty of places to explore in Launceston, as well as the north of Tasmania, that often get overlooked. But if I was asked to recommend what a first-time visitor to Launceston should see and do, these are my suggestions.
Stay at the Penny Royal Hotel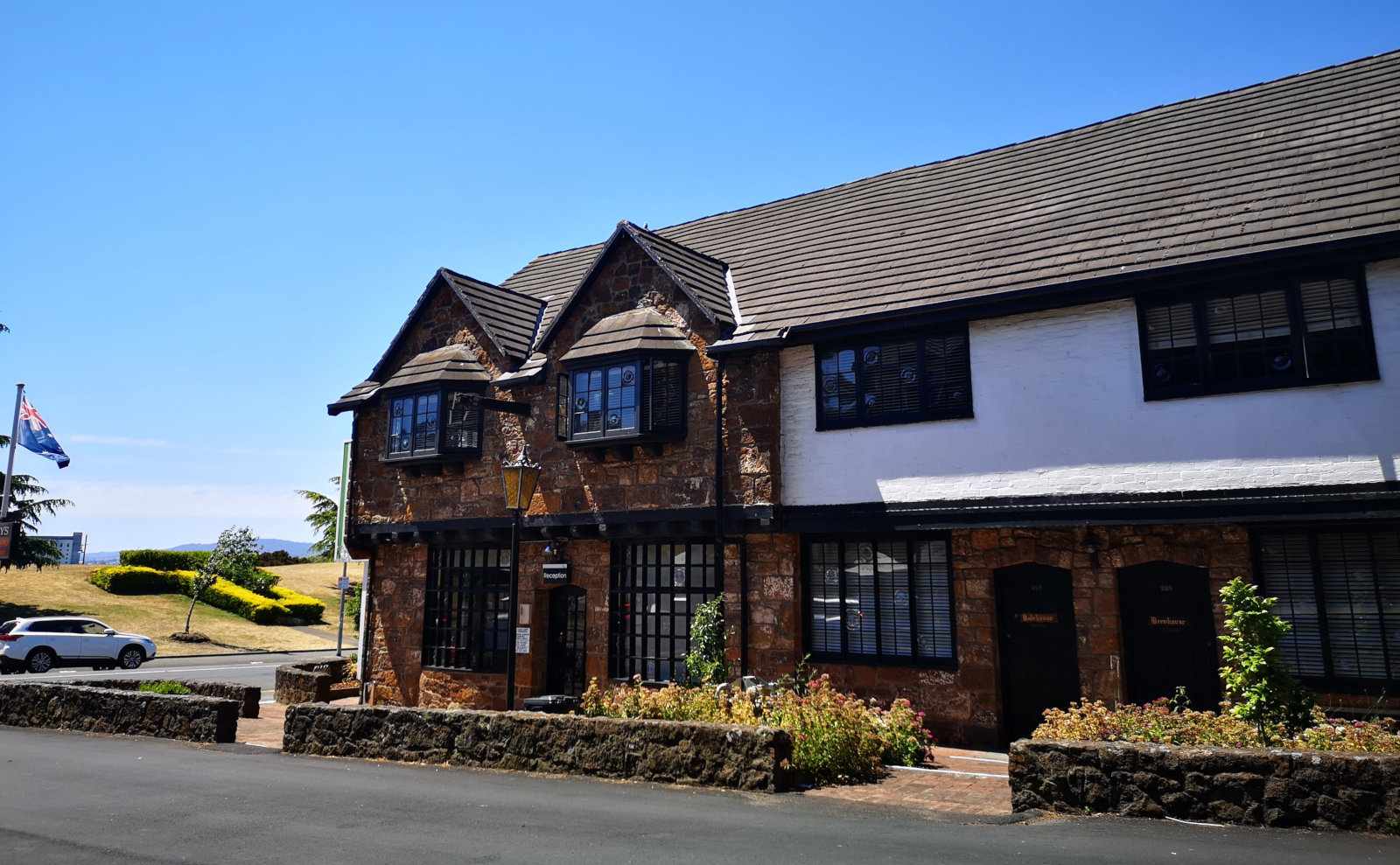 When I was very young, my other Great Aunt and Uncle came to visit us in Tasmania from New South Wales (with my cousins) and we all stayed in Launceston at the Penny Royal. I have always had fond memories of the villa we shared, which looked out over the Penny Royal Adventure (more on that soon) and the beautiful heritage buildings where the hotel is located.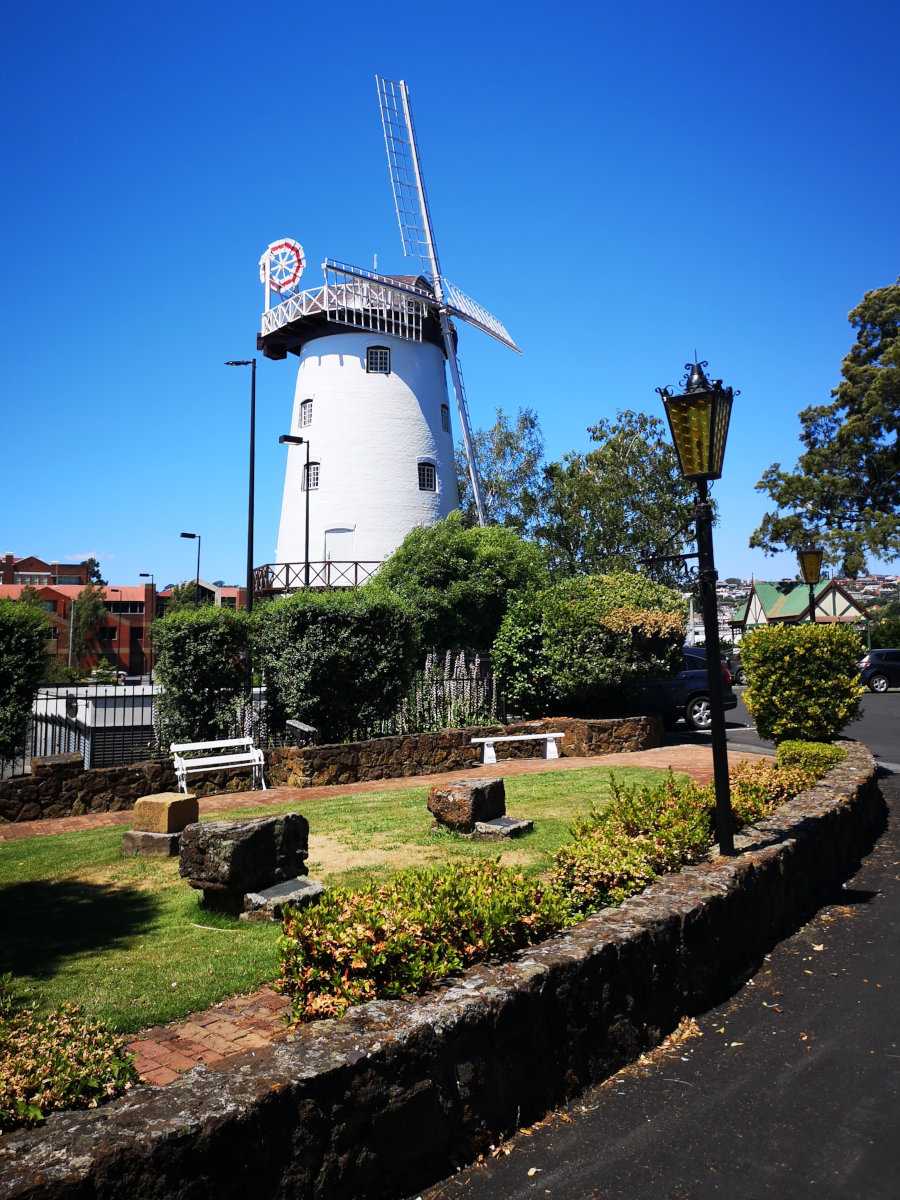 The full name of the property is Leisure Inn Penny Royal Hotel and Apartments, and it's housed in what was once a corn mill, built in 1840. I love the historic detailing all around the property, from the famous windmill (which you used to be able to go into, but alas, no more), the rooms named after the Dairy, Stables etc. and the great location. It's very easy to walk to the gorge from here, as well as to the waterfront area and into the city centre.
We stayed here again with my grandparents on our most recent visit and it's still just as charming. This isn't luxury five-star accommodation, but perfect for travellers like us who want a comfortable place to sleep, and a bit of quirkiness or history is always a bonus. We also enjoyed the little continental breakfast baskets you can organise to have in the morning. Book here if you also want to stay at my number one pick of hotels in Launceston!
Visit Penny Royal Adventures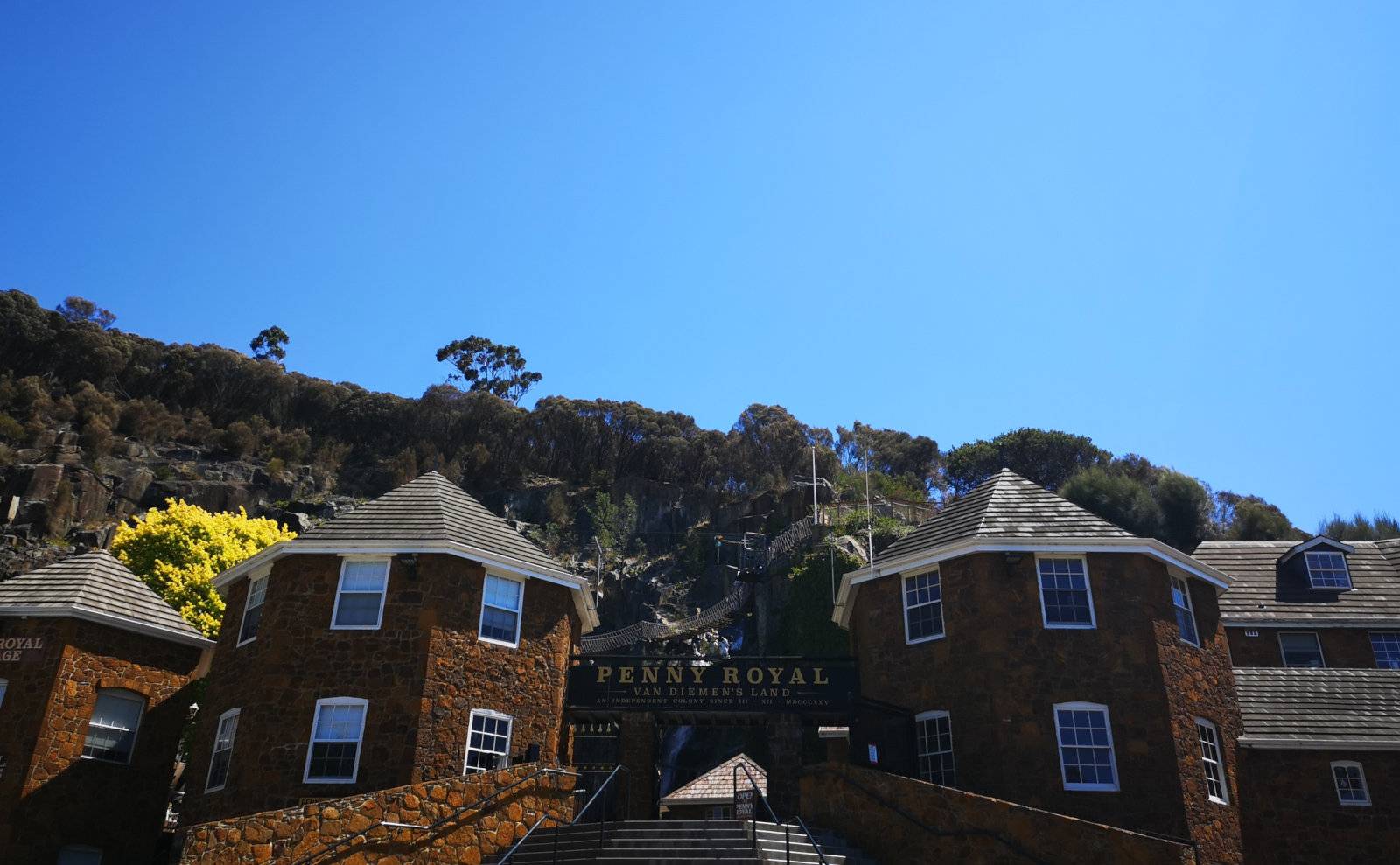 I believe Penny Royal Adventures has changed significantly since I visited it as a child, but it is still an attraction that looks fun for kids and adults who are into a bit of excitement. It's basically a small theme park, with adventure activities like rock-climbing or the Cliff Pass, which includes rope bridges, zip-lines, a cliff walk and a quick jump.
There's also the Dark Ride, which was there back when I was a kid and is a bit like a haunted house ride but you're in a boat. There are plenty of fun things to do so if you're travelling with children I'd definitely recommend bringing them to Penny Royal Adventures, but some adults would also enjoy it too!
Explore the Cataract Gorge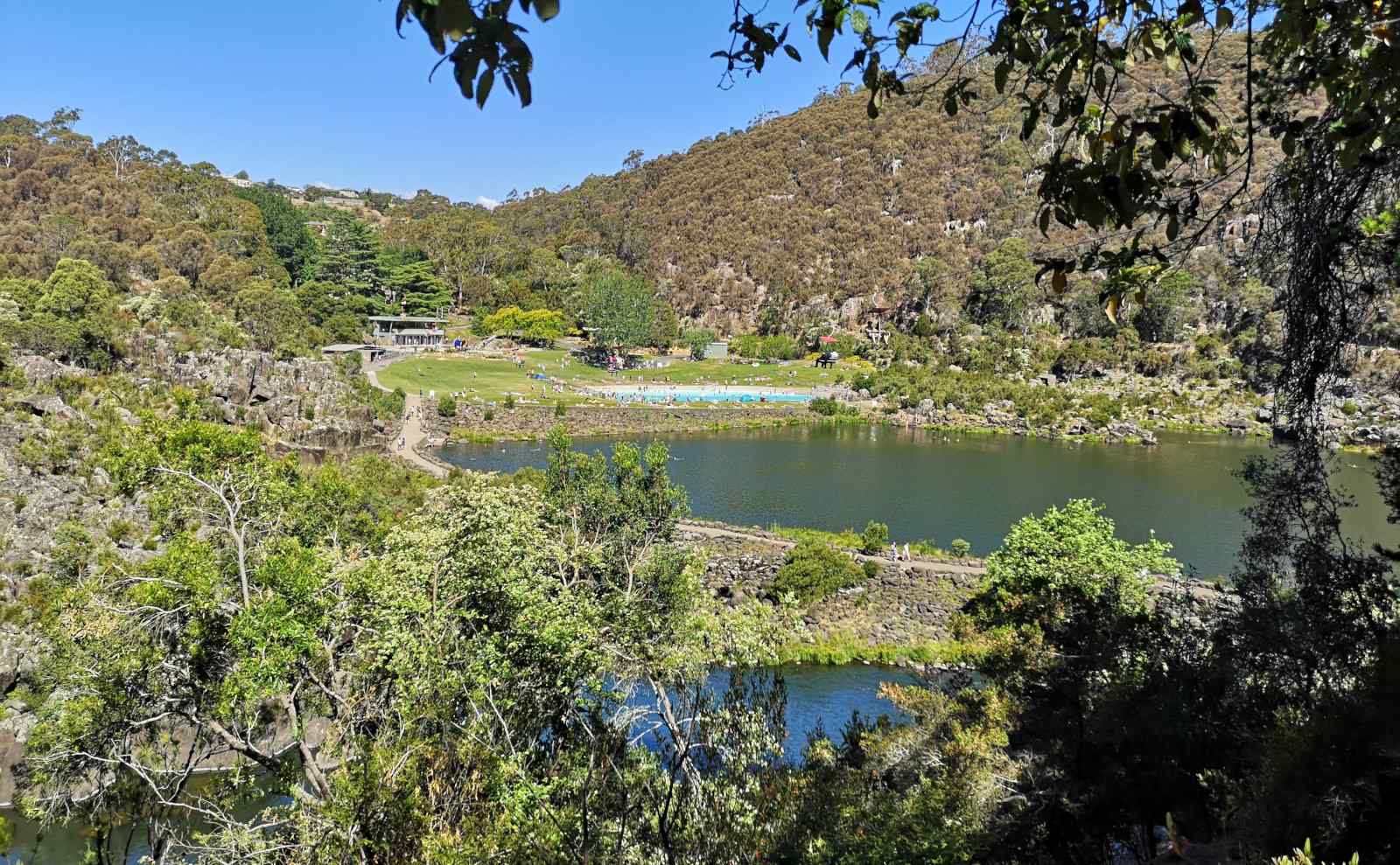 The Cataract Gorge is probably the most well-known and popular attraction in Launceston, attracting many locals as well as visitors, especially in summer. Usually just called 'the gorge' by Tasmanians, it's a national reserve around a basin of the South Esk River, that has beautiful landscaped gardens, cafés, a swimming pool, a scenic chairlift, walking trails and lookout points.
Dennis and I walked from the Penny Royal over the King's Bridge and past the King's Bridge Cottage to the trail next to the river that leads to the gorge. It's a lovely, leisurely walk to the main gorge area, around 15-20 minutes. Many locals swim in the river at the gorge or the public swimming pool. It's a great spot for a picnic or just a day out in nature. Keep an eye out for the many lovely peacocks as well, who will happily steal your food if you give them half a chance!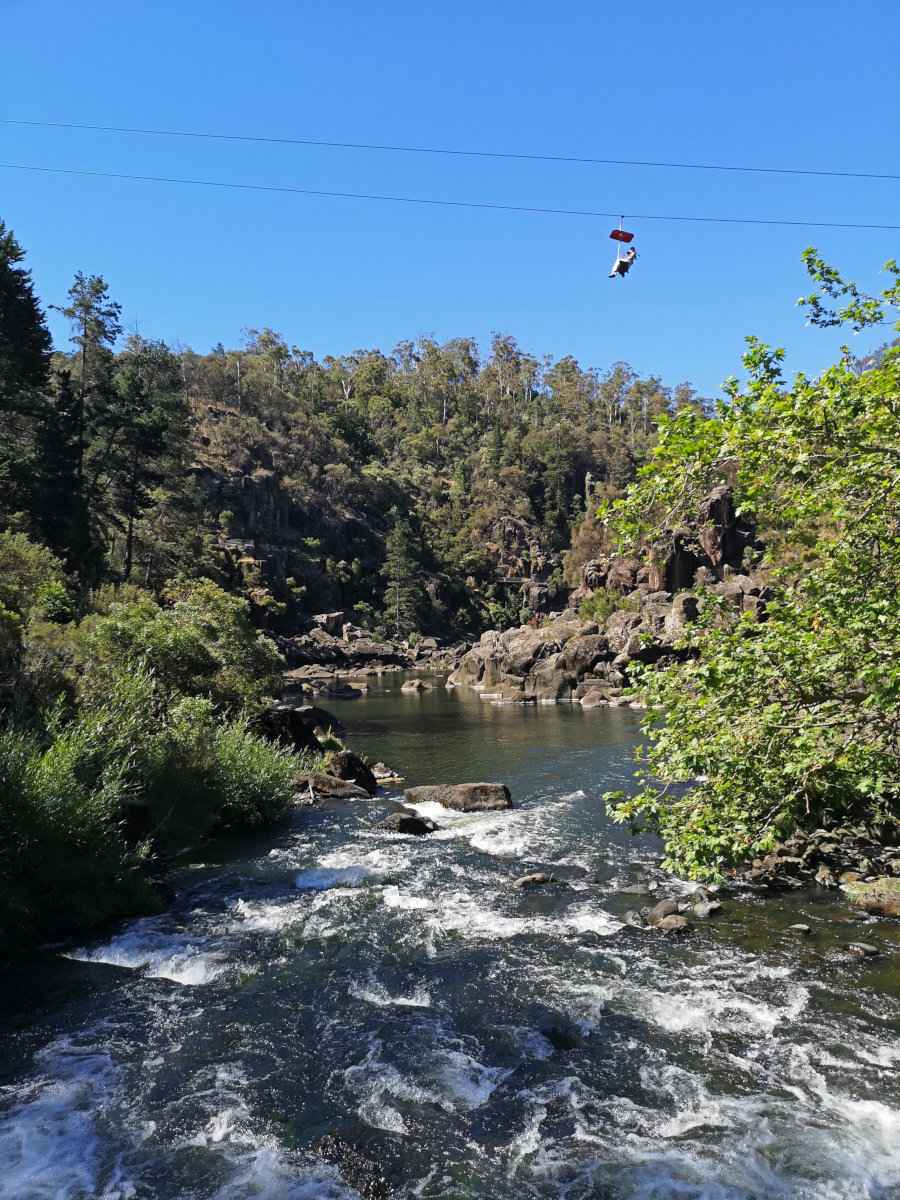 Visit the Museums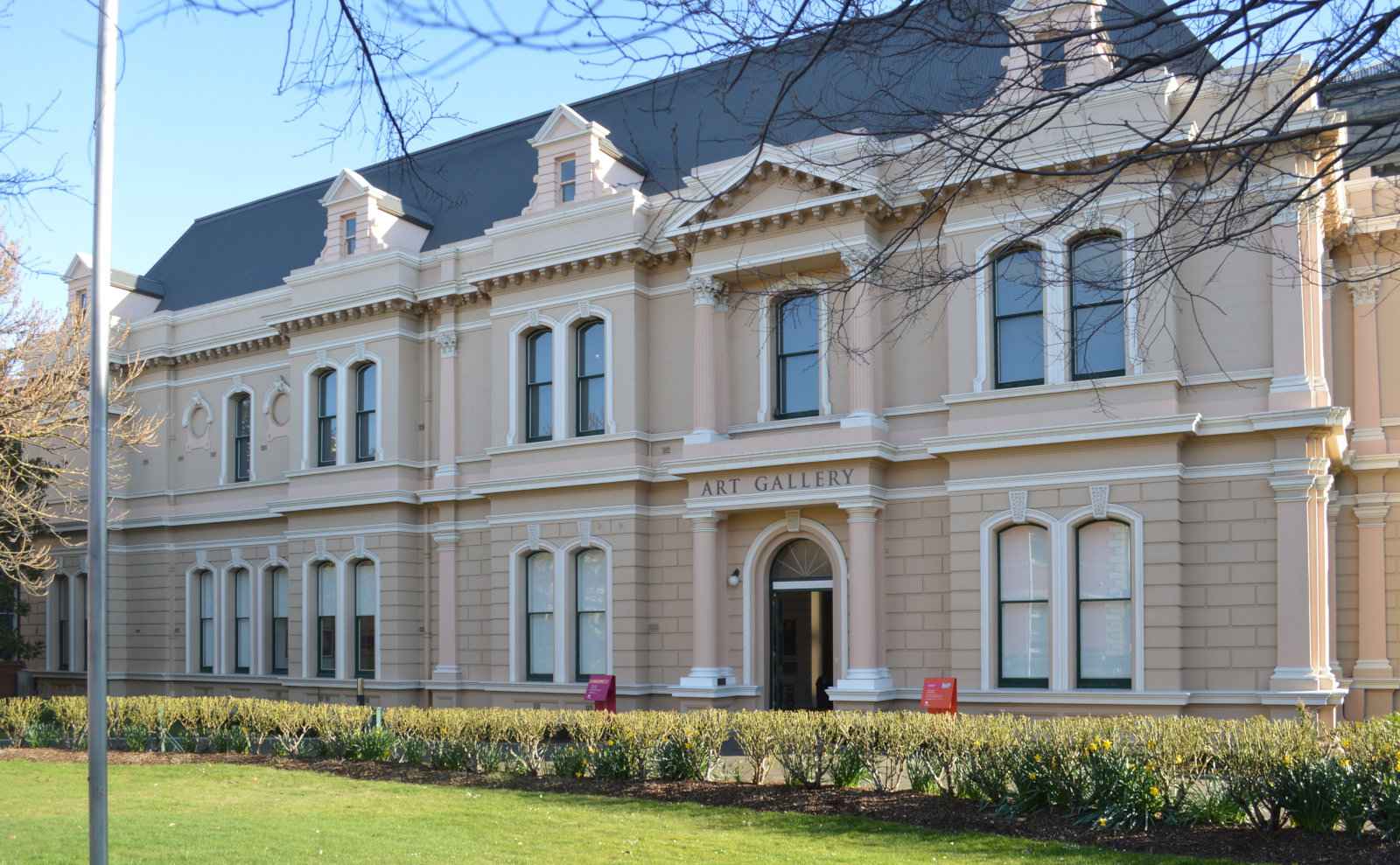 There are a number of excellent museums in Launceston worth checking out, the prime one being the Queen Victoria Museum and Art Gallery, which is the largest museum in Australia not located in a capital city! There are actually two locations for the QVMAG, the art gallery (pictured above) in the city centre, and the museum at Inveresk, a bit further out of the city. Obviously, if you're into art, head to the art gallery and if you're interested in natural science/history, head to Inveresk.
Other museums in Launceston that may take your fancy include the National Automobile Museum of Tasmania, which has a collection of old cars and motorbikes. There aren't any other museums like this one in Tasmania, so it's worth visiting if you (or your partner, in my case) enjoy seeing old cars and bikes.
Franklin House is located on the outer reaches of Launceston (technically in Franklin), where you can enjoy the restored 1838 convict-built house and gardens, with rooms displayed to show the history of the house over the years. Once a colonial building and then a school, it's now a lovely spot for high tea in the on-site café.
Eat Delicious Food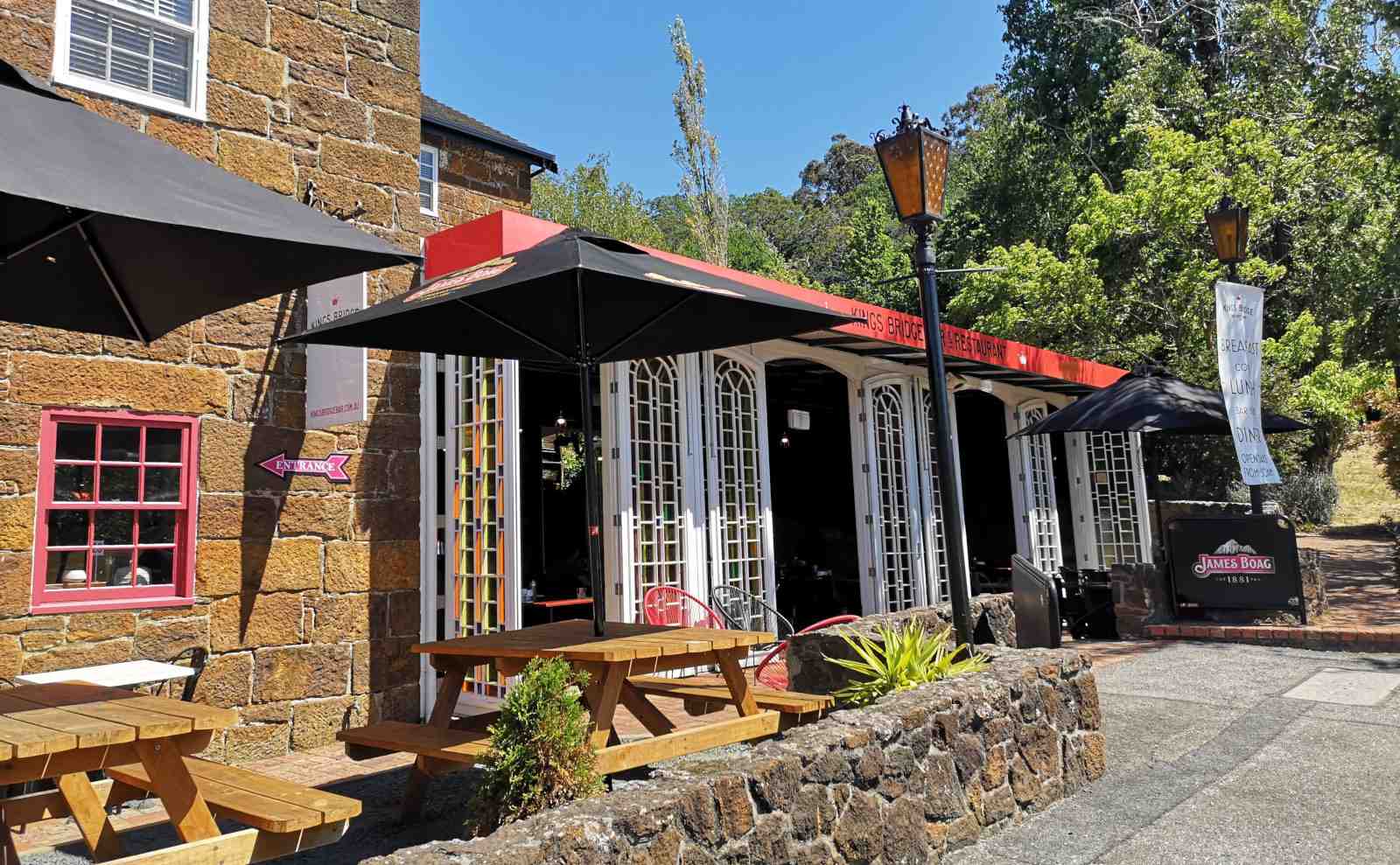 Launceston has plenty of excellent restaurants, cafés and other places to dine, so you won't need to go hungry! Stillwater is one of the most upscale restaurants in Launceston and it's also just across the road from the Penny Royal. The Penny Royal hotel itself has an excellent restaurant on-site; the King's Bridge Bar & Restaurant.
For Launceston's best coffee and yummy café fare (including all-day brunch), you can't go past Sweetbrew, which also does much to foster a sense of community. For those who love local farmer's markets, head to Harvest Launceston on a Saturday for the freshest ingredients, along with delicious treats to eat on the spot, all while enjoying live music.
If you want to try dishes from around the world, World Street Eats Launceston is held every second Sunday of the month and has stalls serving everything from Spanish to Swedish to Korean cuisine.
The James Boag Brewery is also a must-visit for any beer-lover in Launceston. There's a big rivalry between Boag's beer lovers in the north of the state and those from Hobart who prefer Cascade, but I personally always preferred Boag's – shocking, I know! You can do a tour of the brewery and/or just have a pint and some pizza or sharing platters in the brewery bar.
See the Japanese Macaques
One of the most random things to do in Launceston is head to the city park to see a small troupe of Japanese Macaques, also sometimes called Snow Monkeys! They have been there for years, even when I was in primary school and I never really knew why, because it wasn't a zoo or anything, just an enclosure inside the main park that was free to enter.
Well, now I've done the research and discovered that the park used to have a variety of animals on display, including the (now extinct) Thylacine, deer, bears, wallabies and Rhesus monkeys. The monkeys were particularly popular and after they had died, apparently Launceston's sister city of Ikeda in Japan donated some Macaques, which actually adapted well to Tassie's mainly cold, wet climate so that the original 10 have now become 20. Launceston also donated some wallabies to Ikeda. The best part about seeing the Macaques is that it is still completely free!
See Platypuses and Echidnas at the Platypus House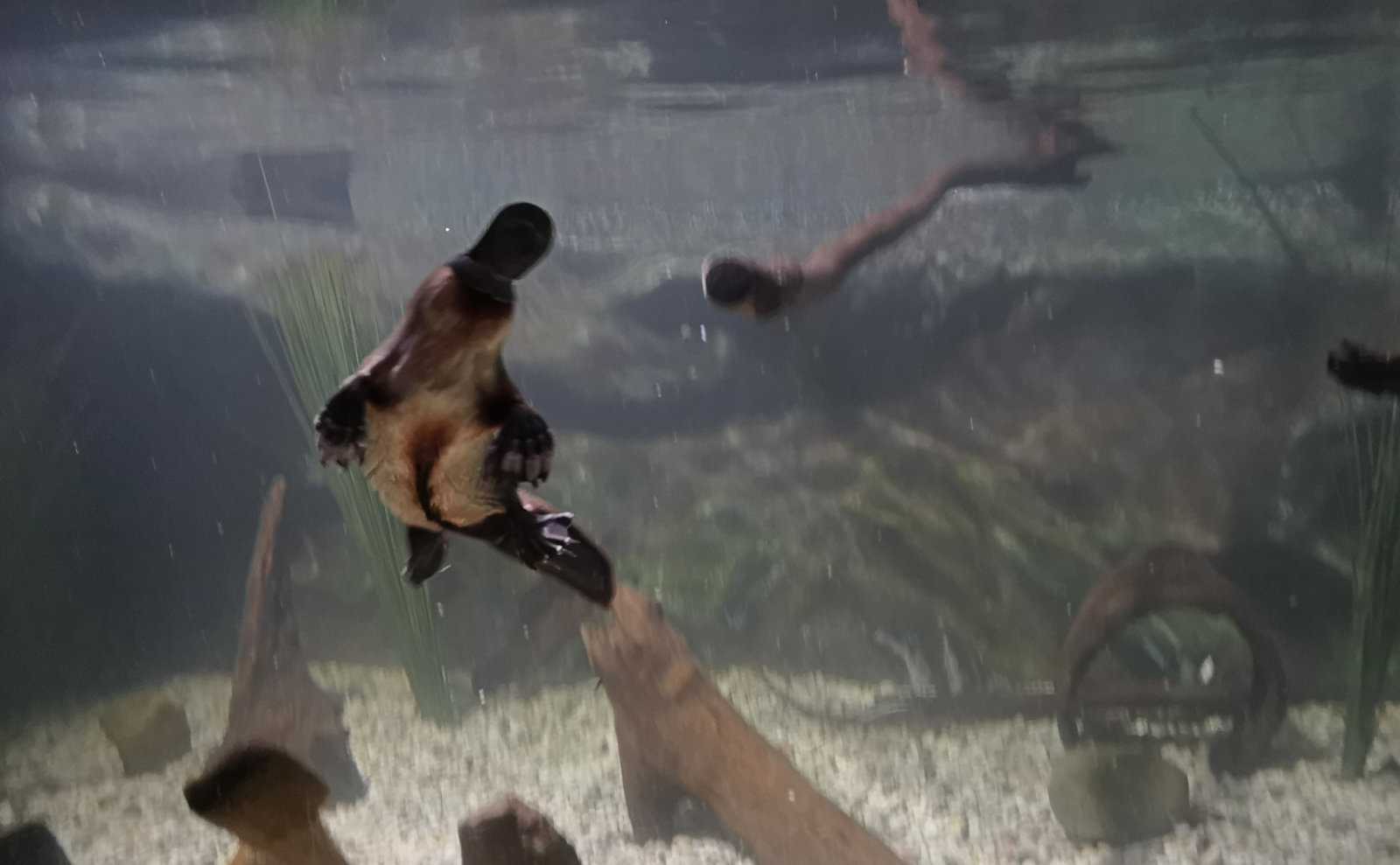 The next couple of places on my list are a bit outside Launceston proper, but they are still so worth the extra trip! About a 45-minute drive up the Tamar River from Launceston will bring you to Beauty Point, which is home to two fantastic attractions that are right next door to each other. The first is the only place in Tassie where you are guaranteed to see platypuses or echidnas, and that is the Platypus House.
Now it is possible to see echidnas or platypuses in the wild in Tasmania in certain places, but platypuses, in particular, are quite shy and reclusive. I have only ever seen one in the wild and since it was in a river, I only saw the top of its head really. Echidnas are a lot more common, we used to have them come into our garden or amble up the street many times in Orford, but for a visitor to Australia/Tasmania, you will still probably find them a bit of a novelty!
The Platypus House is designed to teach visitors about the only two monotremes still in existence, the platypus and the echidna. Monotremes are mammals which lay eggs, which both the echidna and platypus do! All the platypuses and echidnas living at the Platypus House are rescues who can no longer survive in the wild, so you can feel good about supporting conservation efforts while getting to see them up close and personal. It's difficult to get a good photo of platypuses while they're swimming though, and I was only using my phone so that's why these images are a little blurry. They never stay still!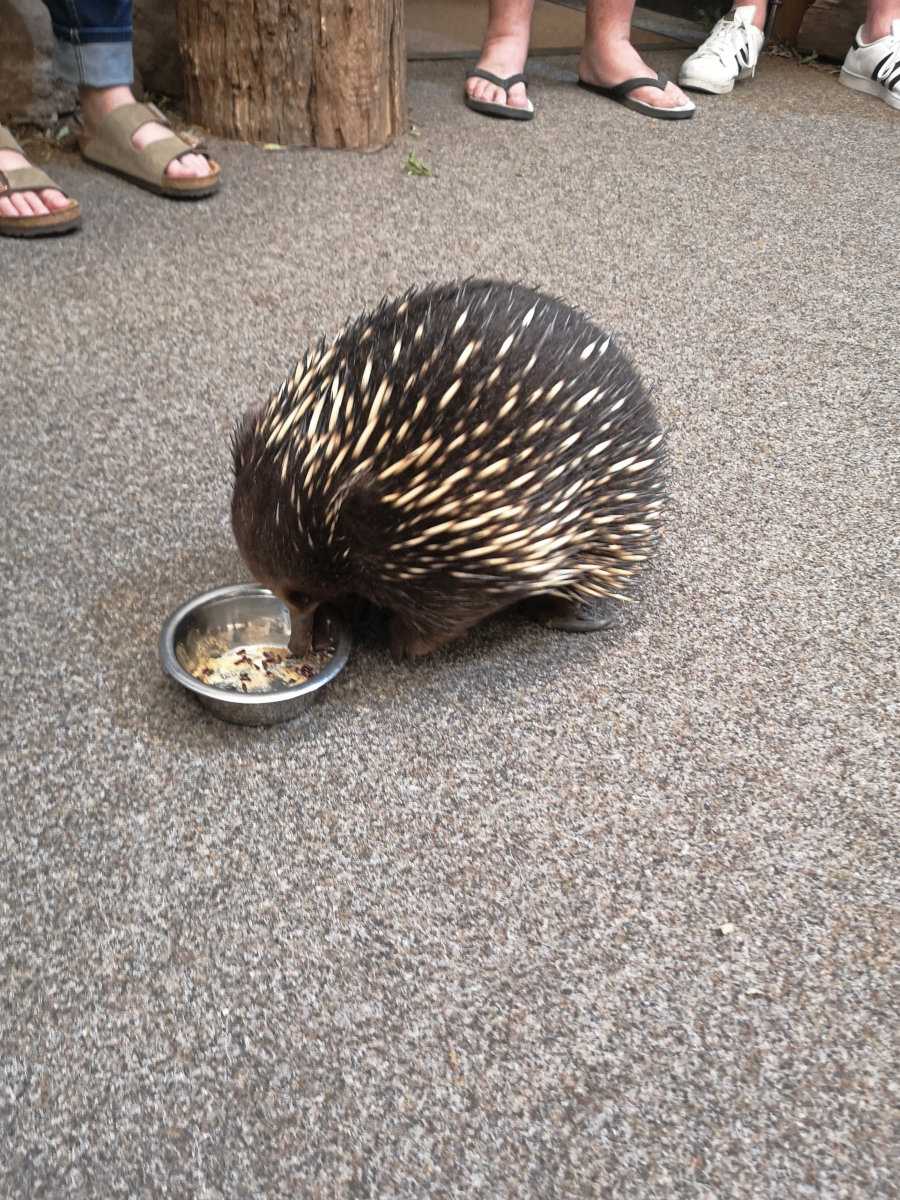 AND Seahorses at Seahorse World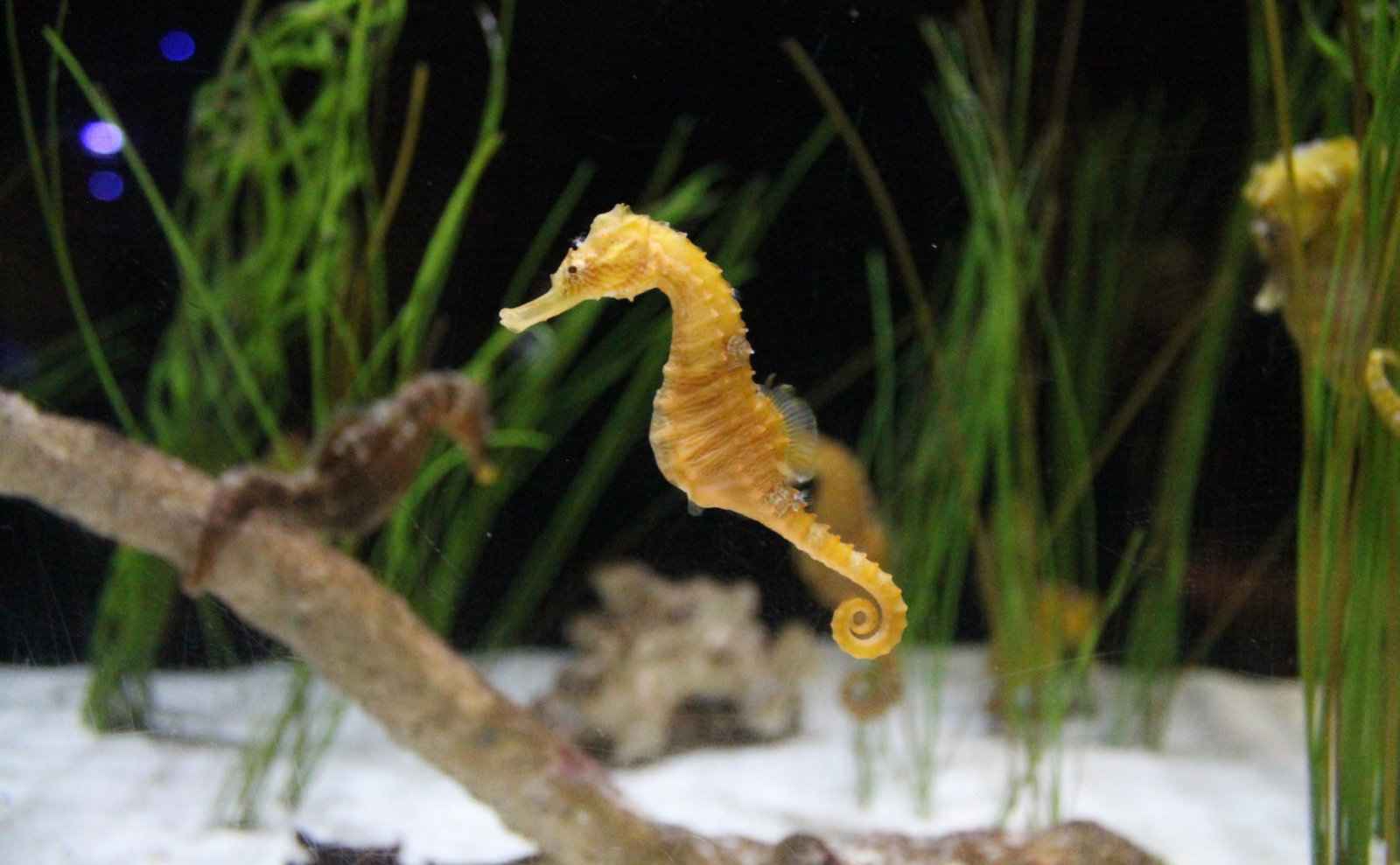 Directly next door to the Platypus House is Seahorse World where, not surprisingly, you can see lots of beautiful seahorses as well as other marine creatures from around Tasmania like the weedy seadragon, sharks and cuttlefish. Seahorse World is technically a seahorse farm, where they breed and sell seahorses in order to take the pressure off the wild farming of seahorses as they are being overfished. I haven't actually been here yet but I've always loved seahorses so will probably visit next time I'm in the area!
Visit Tasmania's Swiss Village Grindelwald
About halfway between Beauty Point and Launceston is Tasmania's own version of a Swiss Village – Grindelwald! I had heard about this place growing up but it wasn't until I was living in the Netherlands that I actually read about the weird backstory of this place. Apparently, it was built by a Dutchman named Roelf Vos for his wife, who would have preferred to live in Switzerland than Tasmania! Roelf Vos owned a successful supermarket chain which he eventually sold to Woolworths (anyone in Australia will be familiar with that massive supermarket chain) before creating the Grindelwald Swiss Village.
The Tasmanian Grindelwald was built around an artificial lake with all the buildings built in the Swiss style with plenty of pretty window boxes for flowers and wooden shutters. Visitors can enjoy a golf course and store here, as well as stay in the chalets or Grand Chateau Hotel. There's a bistro that looks like an alpine lodge, a lovely bakery, gift shops and cafés here. We visited just after Christmas with all the decorations still up, which felt very weird as it looked totally European except it was hot and sunny!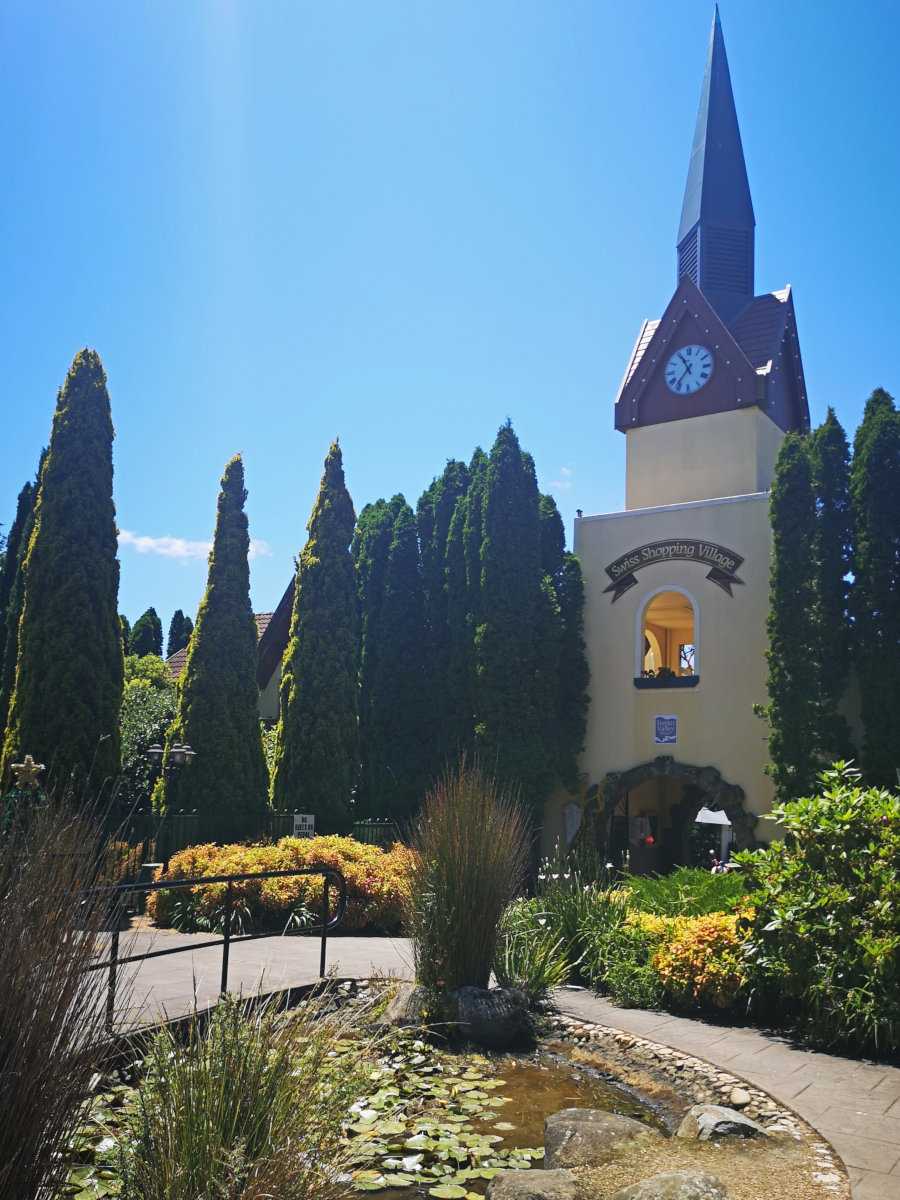 Explore the Tamar Valley Wineries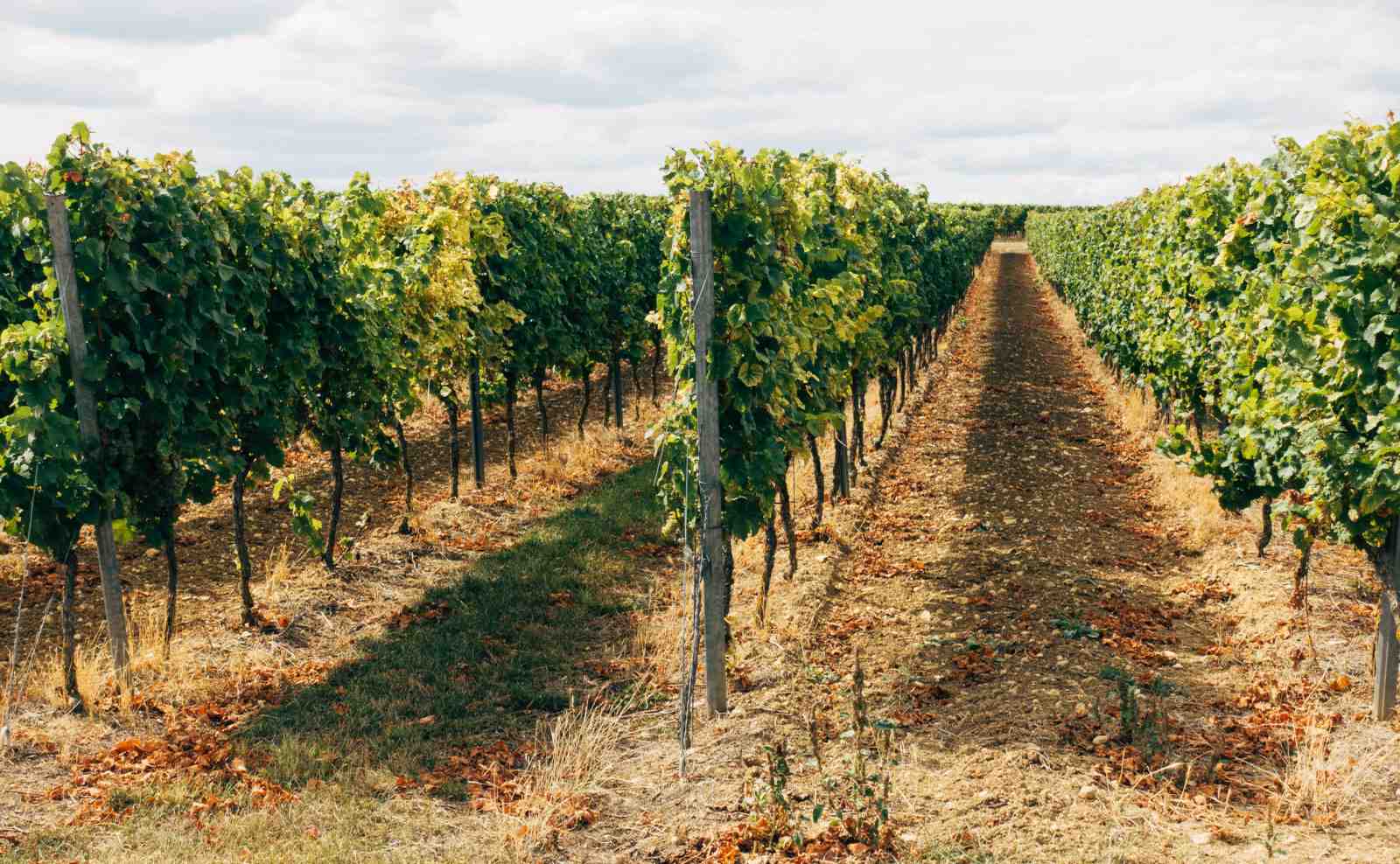 The area around Launceston is one of the most famous wine regions in Tasmania. There are many wineries perched on the banks of the Tamar River, usually with lovely views and restaurants where you can enjoy some wine tasting. Some of the most popular and highly-rated wineries include the Swinging Gate Vineyard, Goaty Hill Wines and Josef Chromy Wines. I'm not much of a wine drinker myself, but even I have heard of Josef Chromy! Check out this guide if you want to know more about the wineries around Launceston.
More Accommodation in Launceston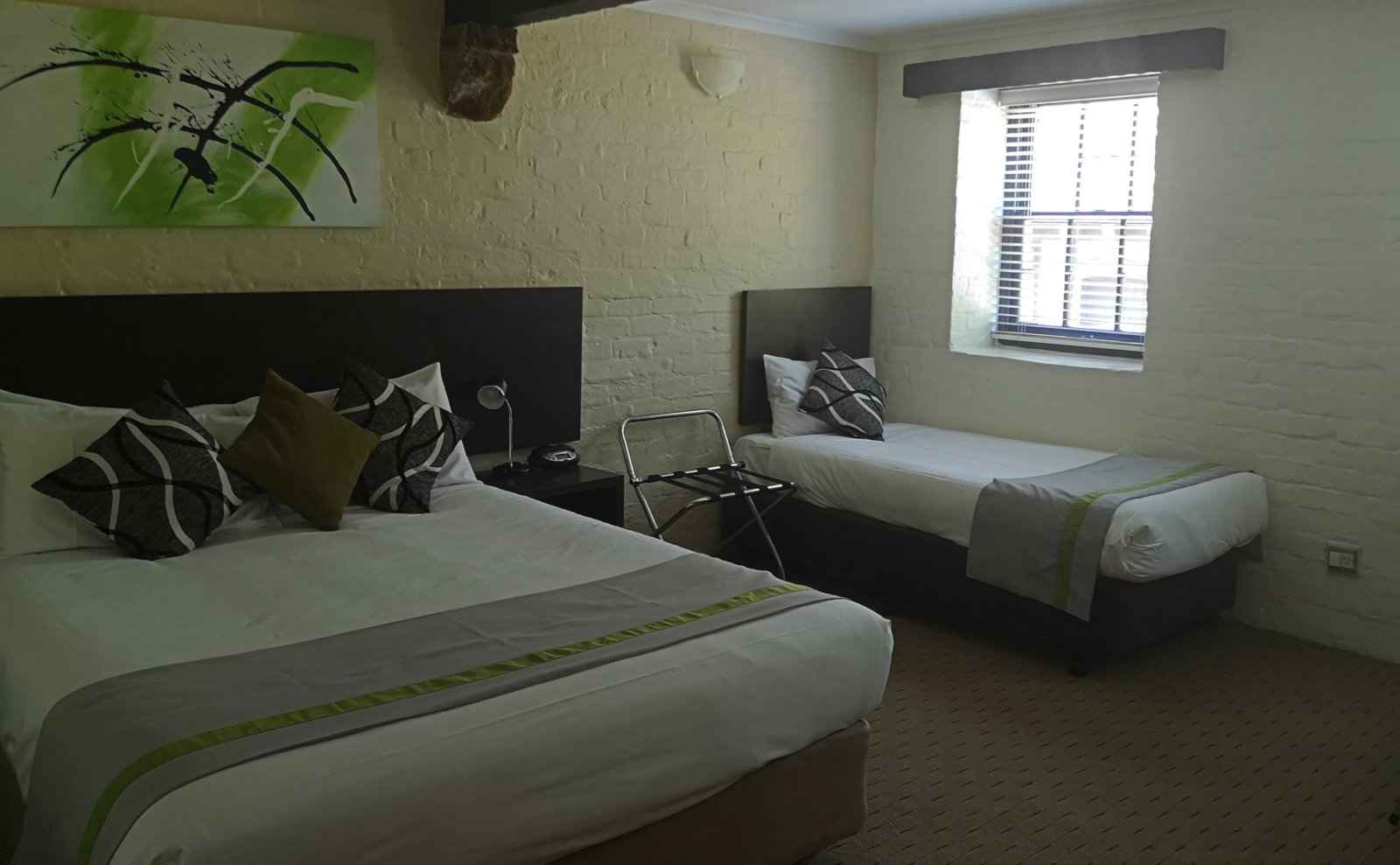 I've already mentioned that the Penny Royal is my favourite place to stay in Launceston, but it may not be to your tastes. I've also put together this little list of top-rated and cool-looking places to stay based on different budgets to help plan your trip to Launceston.
Budget: At the Pod Inn you can stay in very groovy little 'pod' bunks or, if you're not into hostels, then Sporties Hotel offers clean and comfy rooms at a low price.
Mid-Range: My grandparents and I have also stayed at the Quality Hotel Colonial when visiting Launceston, and it's a very charming yet modern hotel inside a beautiful old building. Windarra on High is also a gorgeous-looking guesthouse that effortlessly blends history with modern conveniences.
Luxury: If you want to splurge, Country Club Tasmania is just on the outskirts of Launceston, with its own golf course, swimming pool, sauna, spa and tennis courts. We've also eaten in one of their on-site restaurants and the whole resort is beautiful. Otherwise, Peppers Silo is one of the most renowned luxury accommodations in the heart of Launceston city.
Pin Me!
Have you ever visited Launceston? Let me know in the comments if I've missed a must-do or pin one of these if you'd like to go to Launceston in the future!