I haven't posted much lately, because Dennis has been on holiday and we have been zipping around the countryside so I could get my fill of being a tourist/expat in the Netherlands! One of the lovely little villages we visited during this time was charming Enkhuizen, a former VOC (Dutch East India Company) town full of beautiful old buildings, churches and, of course, canals.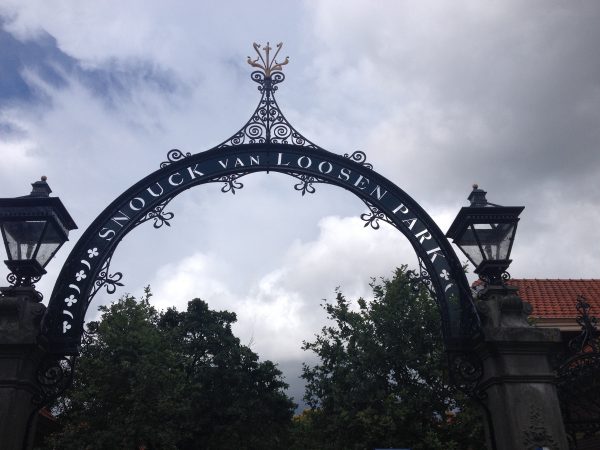 The first thing we did when we arrived was have a wander through this lovely little park. As you might be able to tell, the weather was very patchy that day, we had a few summer showers as well as times when the sun was out and it got quite warm.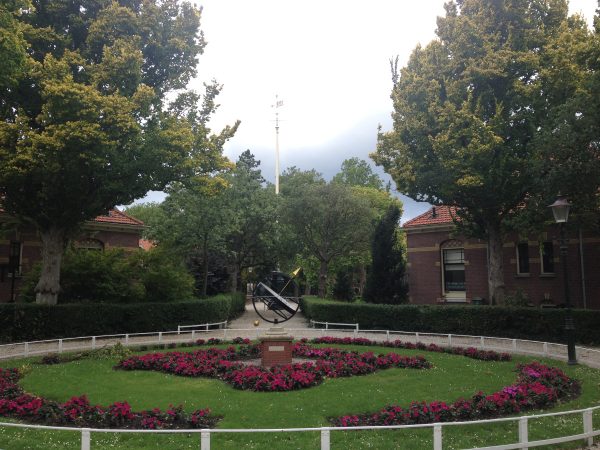 Those buildings in the above picture are houses. People live in them, within the park. It would be kind of cool to be within a lovely park like this that you can walk out into whenever you want, but then again, anyone walking through the park can have a good old ogle into all your windows. Not sure I'd like that.
We even spotted some turtles in the pond, which Dennis thought was very strange, since usually a pond this size would freeze in winter so how would they survive? Hopefully, they will be ok when the weather gets colder. There are two turtles (or tortoises?) in the picture below, can you spot them? They stood very still hoping we wouldn't!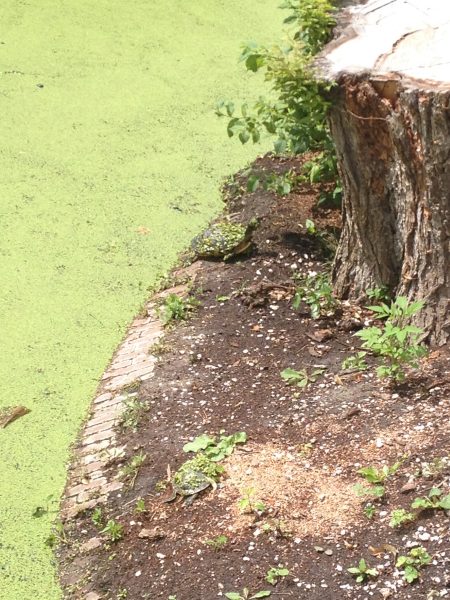 We walked past the marina and through the town, while I took lots of photos.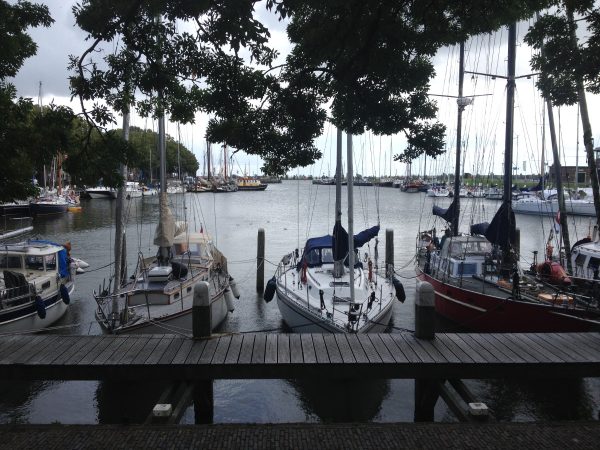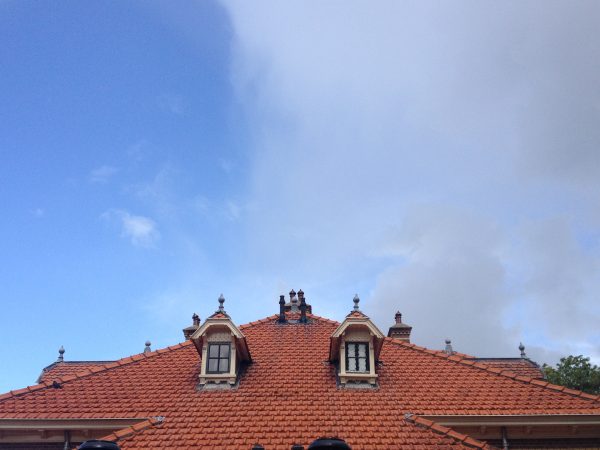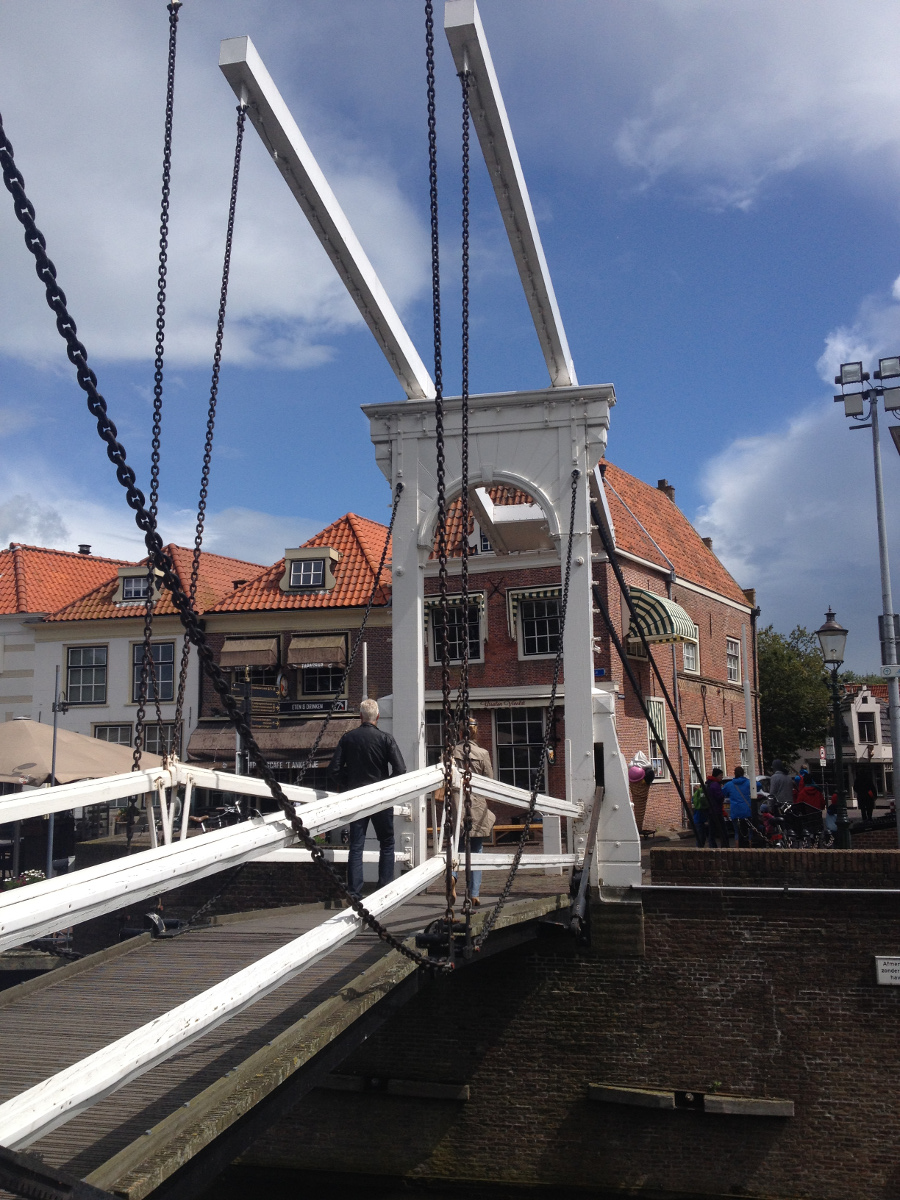 How lovely would it be to sit by the canal at this cafe and watch the world go by?!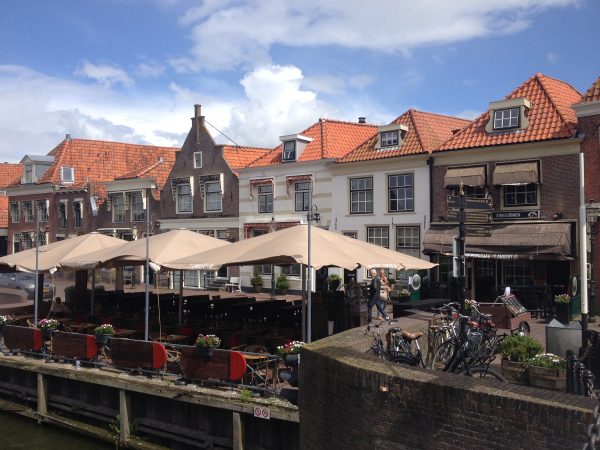 I loved the old canal houses everywhere such as the ones below.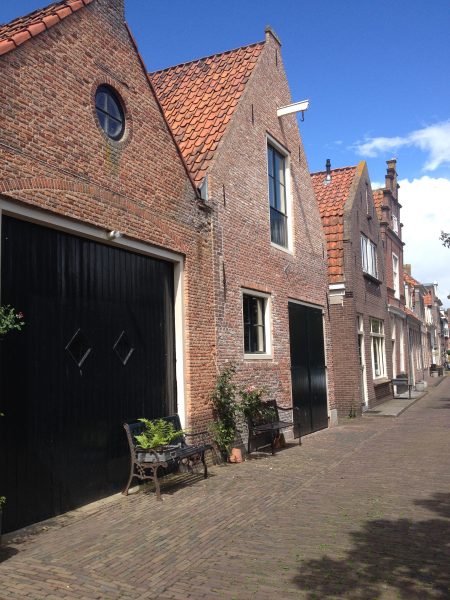 Have you ever noticed that a LOT of old Dutch canal houses lean forward a bit (like the one on the right of the above picture)? Well, it's because canal houses used to be storage warehouses (not the trendy homes they are today) and goods needed to be winched up into the buildings so they were built tilting forward a little so the goods didn't scrape against the walls. A lot of these canal houses still have the winching hooks attached too.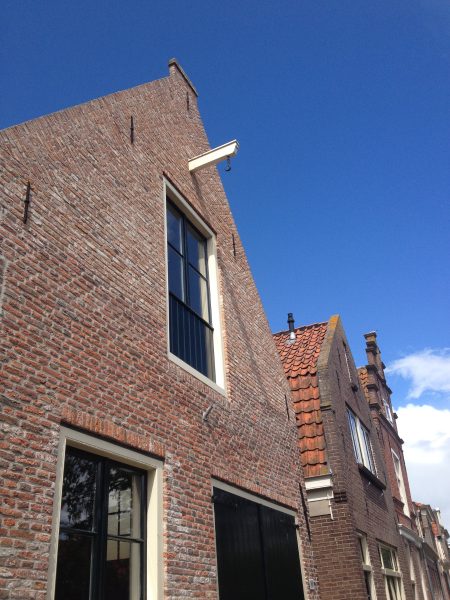 During the 17th Century Enkhuizen was one of the wealthiest cities in the country, as most of the Netherlands' trade with the East Indies was conducted from here, which is why it has so many lovely old buildings that make it such a pretty little waterside town now. It lost its position of power to Amsterdam and today is more of a charming tourist attraction, filled with cafes, churches, markets and one of the largest marinas in the country.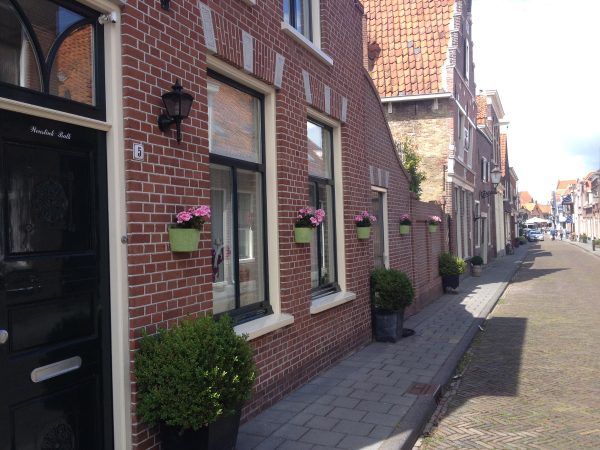 I think we were there on market day as there were quite a few food stalls around the streets, including fruit and vegetables for sale out the front of one of the churches.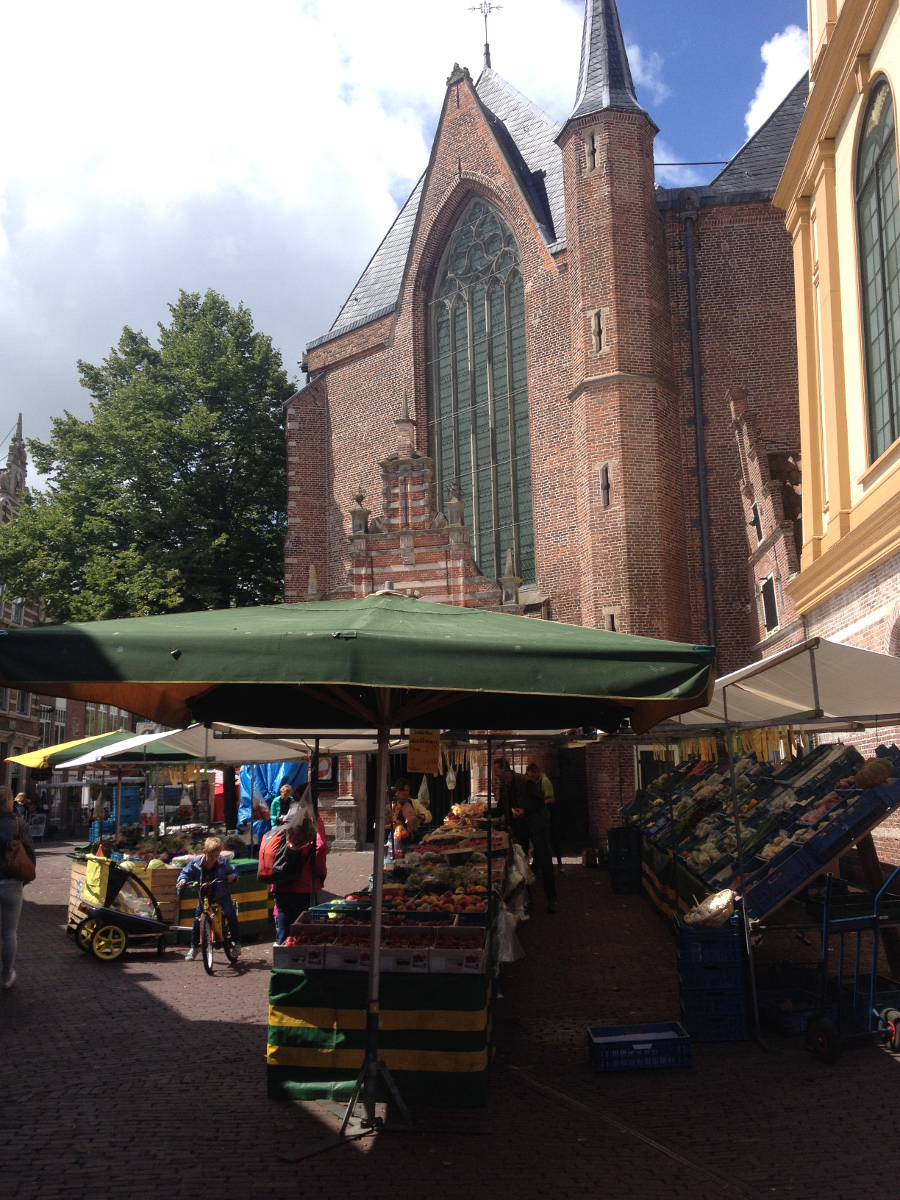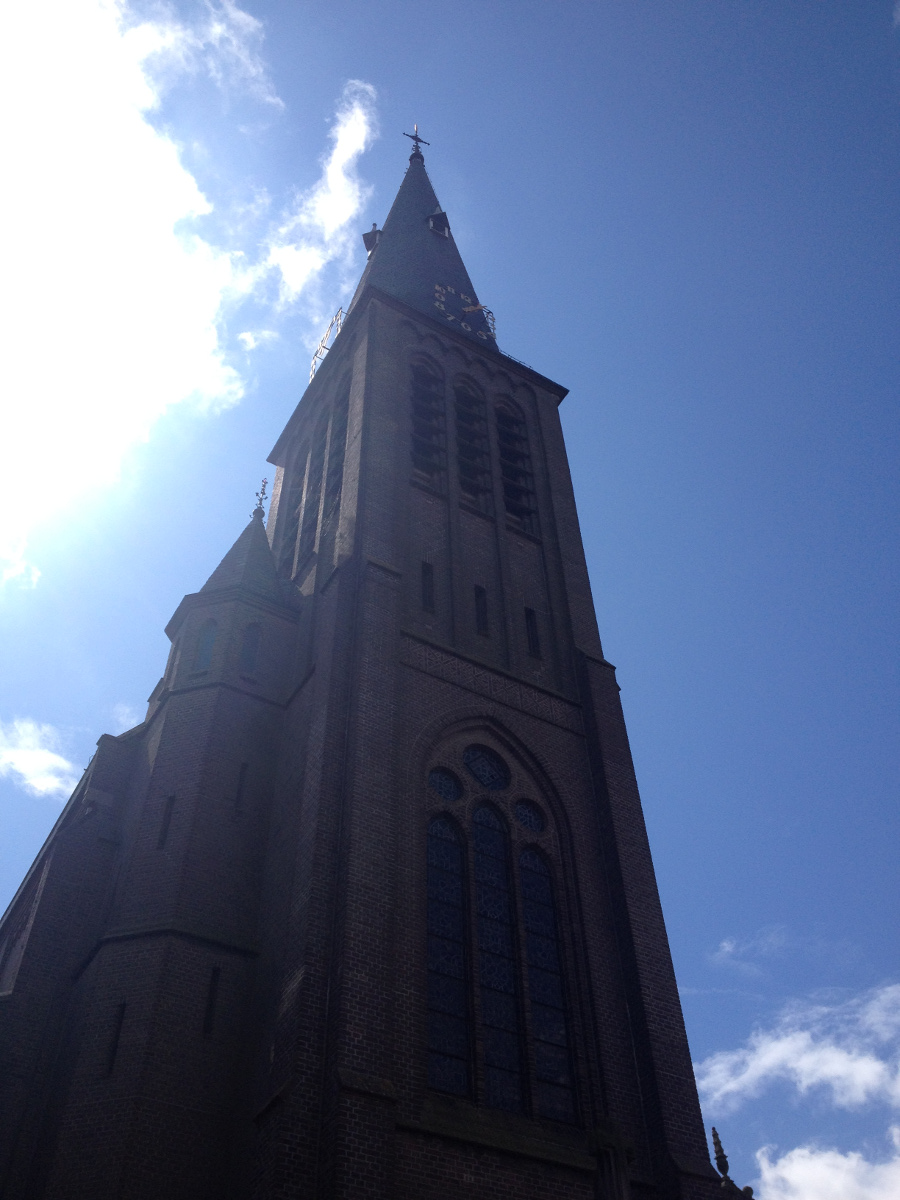 The nut stall pictured above I thought was quite amusing, but we had stroopwafels instead. Two very thin waffles with a thin layer of caramel in the centre, served warm. Very yummy, but you only need one as they are very sweet!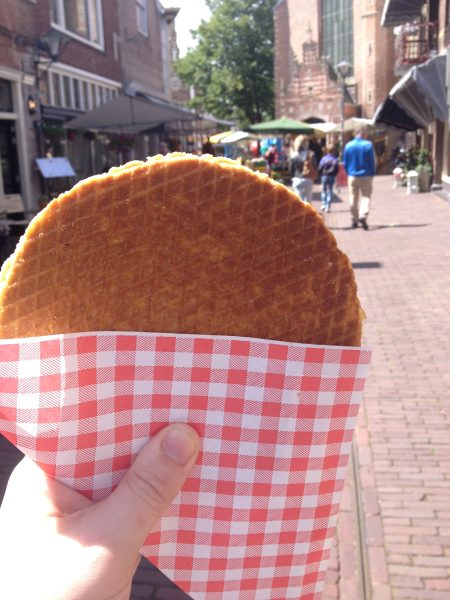 There were lots of cafes and nice looking gift shops along the main roads, even a small cheese museum (where you could also buy cheese too obviously) with this bakfiets out the front.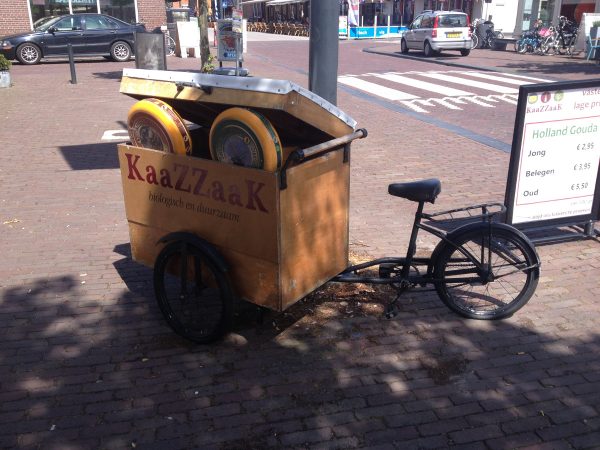 Just outside the town is the Zuiderzeemuseum, an open-air museum showcasing traditional Dutch life (which I plan on visiting at a later date); and inside the town is the museum below; the Flessenscheepjes museum. This is a little museum for boats inside bottles! Apparently, this museum holds the world's largest collection of bottle ships and the Dutch King and Queen have even visited! We didn't go in today, but it is definitely on my list of museums to see as it sounds very interesting and different.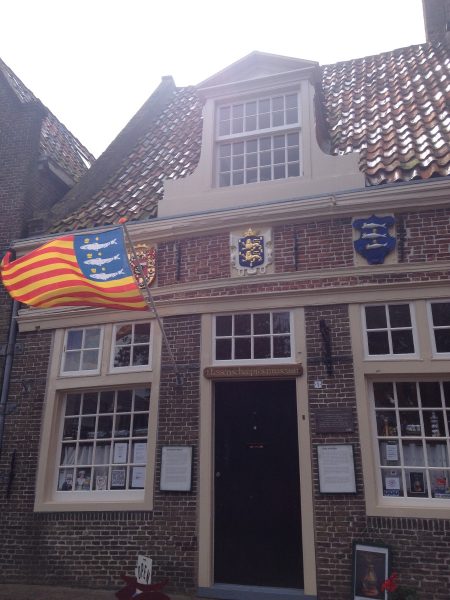 We also met some very tame ducks outside the museum who were expecting to be fed I think.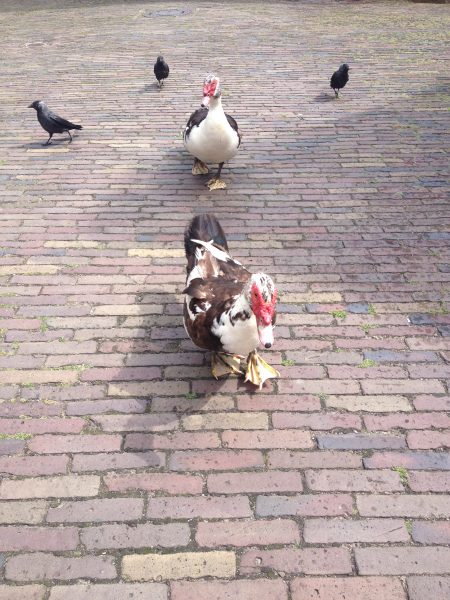 So there you have it, a little taste of a very pretty town that is well worth a visit! It is about an hour from Amsterdam and there is a train every thirty minutes if you are interested in making a little day trip of it. Let me know if you do, or if you have been and maybe seen some things I missed! We are definitely planning to go back again to soak up the atmosphere and explore some more.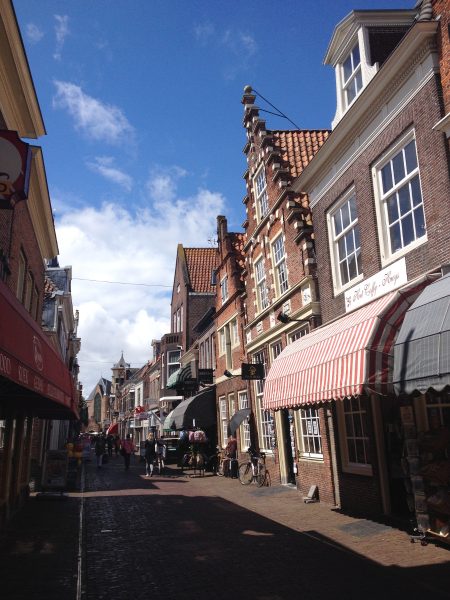 And stay tuned for my next post, which will be about visiting the oldest working planetarium in the world! Until next time…