Back when I lived in London and my friend Robyn came to visit we did some touring around the UK and Europe. I have written about quite a lot of this before but haven't ever done a post about our time in Scotland! I had been to Edinburgh once before for Hogmanay, the huge street party they have on New Year's but this time we visited Edinburgh and the Scottish Highlands in Summer. We saw some comedy at the Edinburgh Fringe Festival, went to the Military Tattoo and took a Highlands tour with Haggis Tours.
Even though I have only been twice I absolutely loved Scotland. I've always been interested in the history and the place itself is simply stunning. Part of our Haggis tour took us to this little stop – a walk down into a gorge on the shores of Loch Ness to see the Falls of Foyers. Not a major tourist attraction, but a lovely little walk to take in some beautiful scenery and a waterfall amongst the greens of Scotland. In 1787 Robert Burns wrote a poem about the Falls, which has been inscribed on rocks as you go down the path to the waterfall itself. Either only part of the poem has been displayed this way, or I missed bits along the walk! Either way, here is the entirety of the poem below:
Among the heathy hills and ragged woods

The roaring Foyers pours his mossy floods;

Till full he dashes on the rocky mounds,

Where, through a shapeless breach, his stream resounds,

As high in the air the bursting torrents flow,

As deep-recoiling surges foam below,

Prone down the rock the whitening sheet descends,

And viewless Echo's ear, astonish'd rends.

Dim seen, through rising mists and ceaseless showers,

The hoary cavern, wide-surrounding, lowers.

Still, through the gap the struggling river toils,

And still, below, the horrid cauldron boils.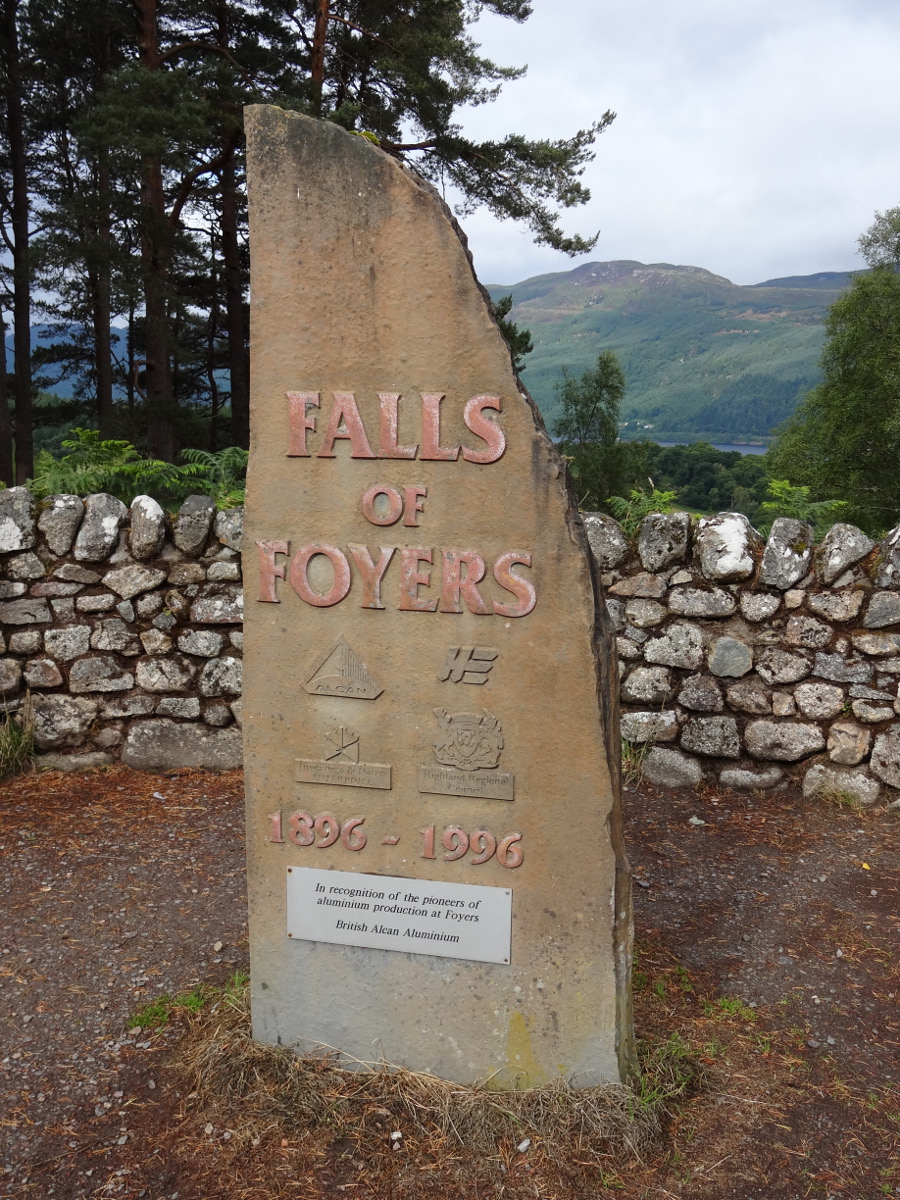 I hope you enjoy this little gallery of an enchanting pocket of the Scottish Highlands. For more information on the falls and walk have a look here. Have you ever been to Scotland? What are some magical little places you discovered there?