While Christmas is over and done with, I just wanted to share some very cool Christmas decoration displays that I took lots of photos of a couple of weeks ago. We had been shopping for something boring and necessary and before we went home we went into Intratuin, a huge garden and decor shop here in the Netherlands, that I always love to have a wander around in. Lo and behold, they had one of the coolest Christmas themed displays I had ever seen! A whole village with a snowy mountain backdrop, complete with moving trains and a moving ski-lift. All the things on display here were also for sale, so you could make your own (probably more modest) display at home. I had so much fun just looking at all the details and marvelling at how long it must have taken to put together! I hope you enjoy it as much as I did: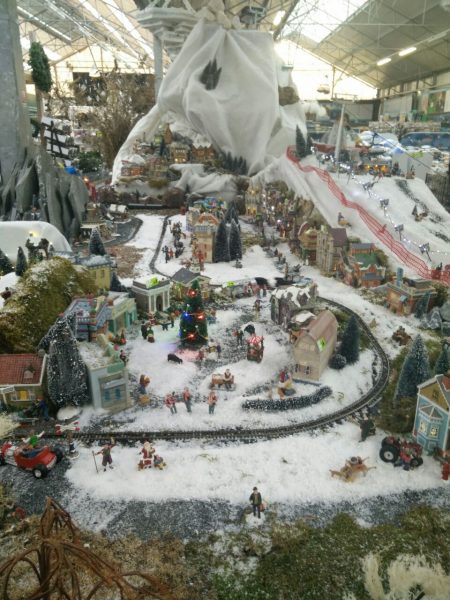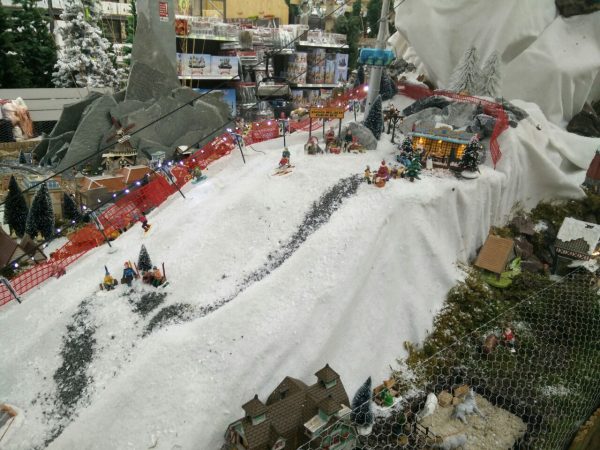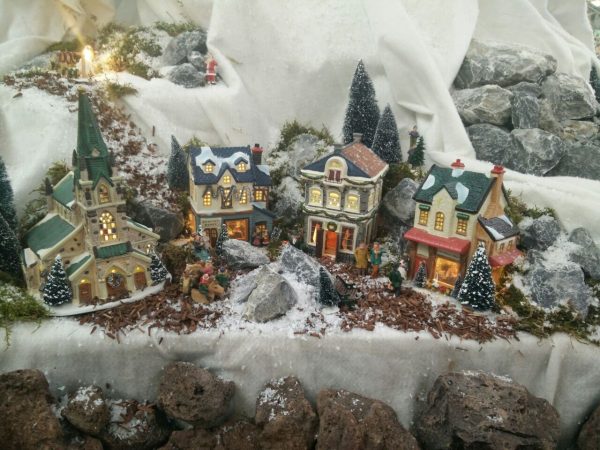 Wouldn't be complete without the ubiquitous Dutch windmill!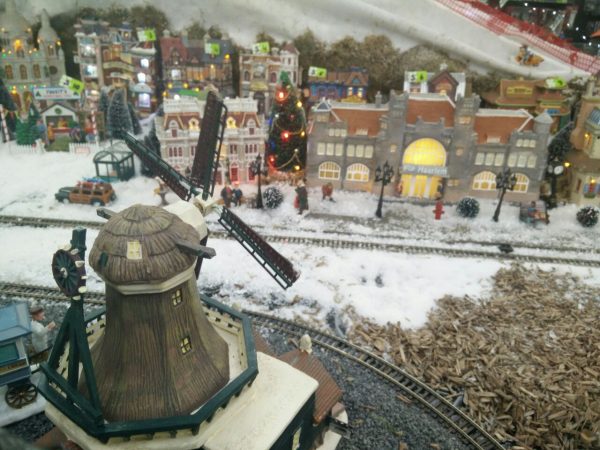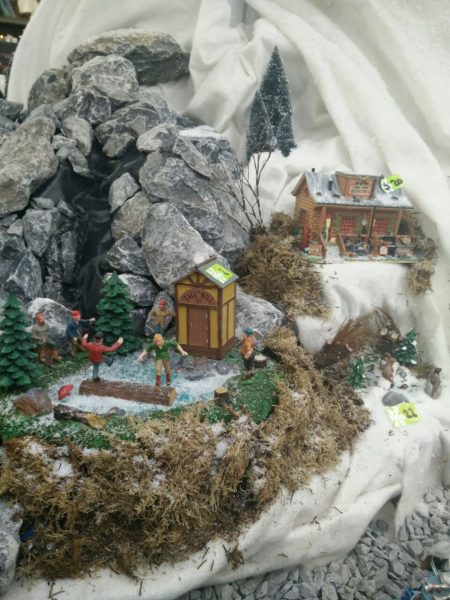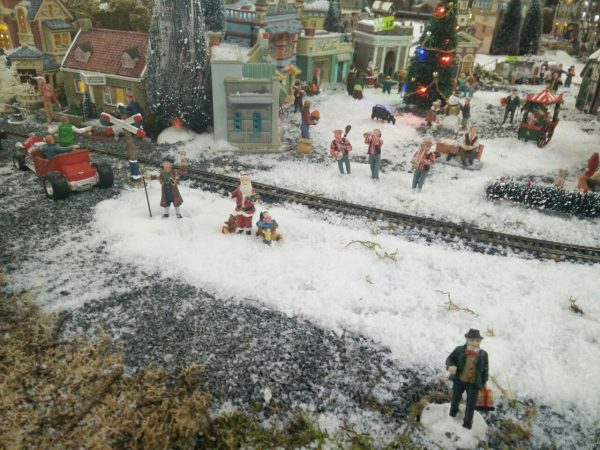 Can you spot a dog stealing something from a sack in the picture below?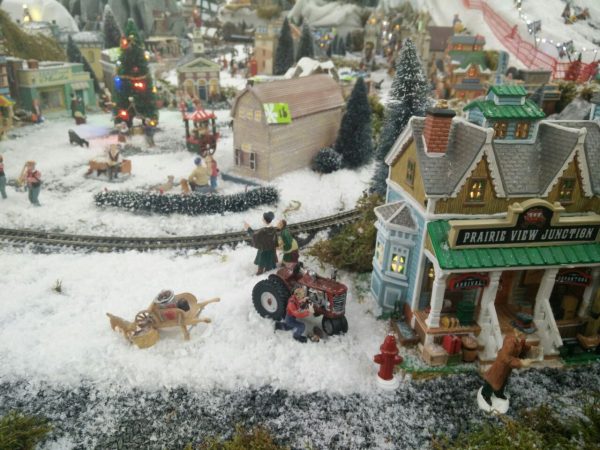 Love the little snow-plow, and the dog dressed as a Christmas tree!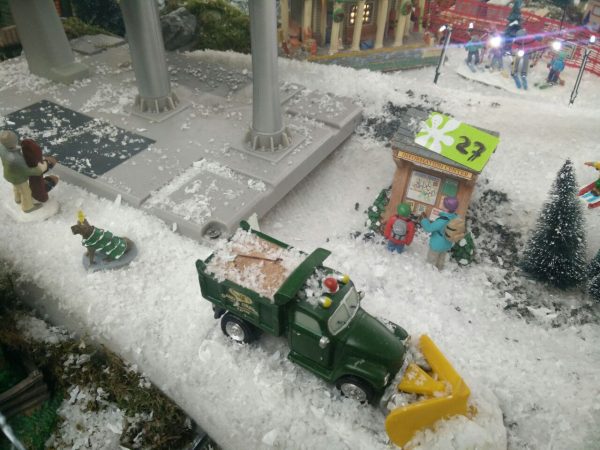 There was even a little nativity scene!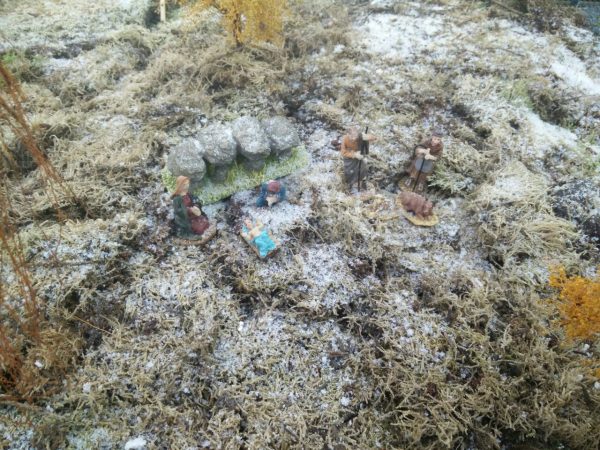 As well as this awesome diorama, there were even some big moving (and some sleeping) polar bears in the shop!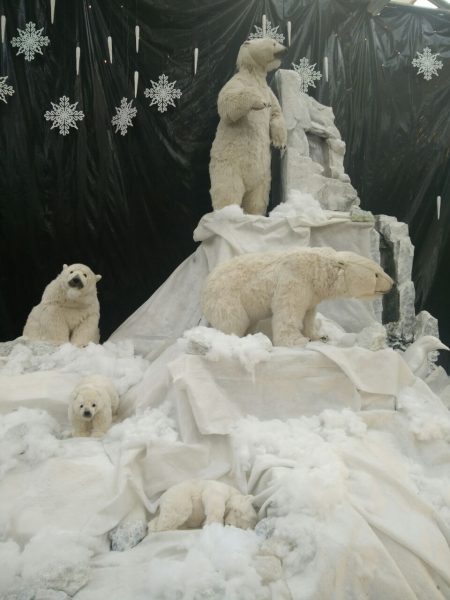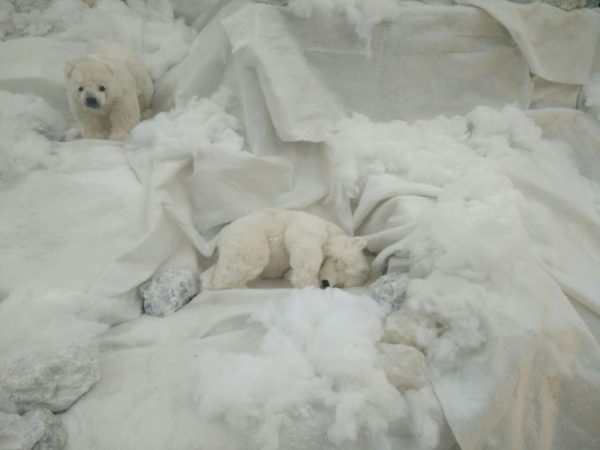 I guess the Dutch really do know how to do Christmas decorations! Hope you all had a lovely Christmas and stay safe over the New Year. Here's an idea for next year's Christmas tree decorations for you all! 😉