Ahhh, Christmas! I've always loved Christmas, but growing up in Australia means, of course, that Christmas falls during summer. When I moved to London (and later the Netherlands) I got to experience what a winter Christmas is like, and let me tell you, it can be totally magical! I finally got to truly appreciate how the festive cheer of Christmas makes those long, cold, dark months of winter more bearable. Even before moving to London I used to watch the movie 'Love, Actually' every year before Christmas and dream about one day spending it in London. And while I haven't actually spent Christmas Day in the city (more on that in a bit) I certainly loved every moment of all the events and sights in the lead-up to Christmas. There are so many things on in London before and after Christmas, although on the actual day of December 25th most things are closed (including public transport) so that people can spend time with their families. But you can still experience an absolutely magical Christmas weekend in London (or just during the weeks before Christmas) and then go home to your family for the best of both worlds! Today I am sharing my guide for how to have a perfect Christmas weekend in London, and as well as this itinerary I have included LOTS of extra options (there's literally soooo many) and even a list of budget meal options that are open on Christmas Day if you do happen to be in the city then! I hope you enjoy this festive offering, and it gets you as excited about spending Christmas in London as Bill Nighy's character Billy Mack is in 'Love, Actually' below:
So put on some of your favourite Christmassy tunes, make some hot cocoa and let's get started!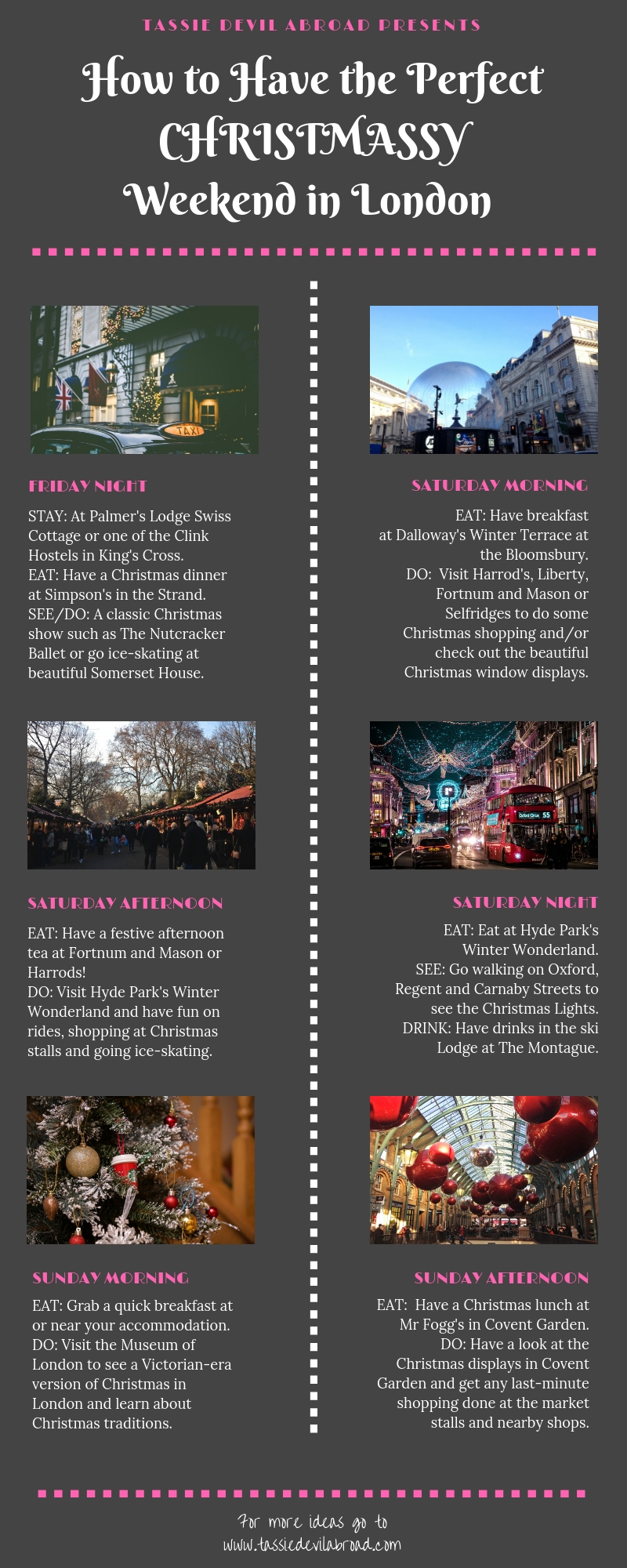 Friday Night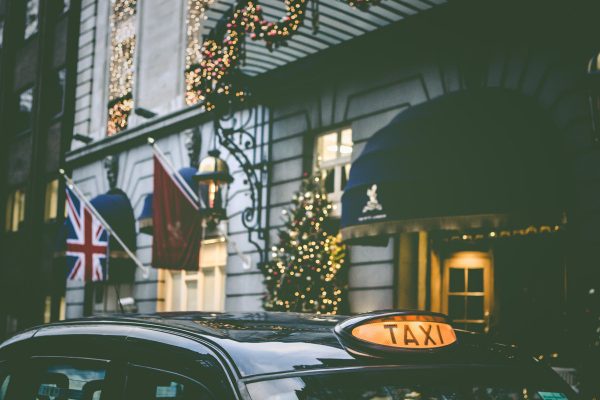 Stay: Most places to stay in London are going to be extra expensive over the holiday season, so if you're on a budget I would recommend a hostel such as one of the London Clink Hostels or Palmer's Lodge Swiss Cottage. Both the London locations of the Clink hostels are in King's Cross which makes it easy to get all over the city and Palmer's Swiss Cottage is especially cosy-looking if you want to feel extra Christmassy! Alternatively you might like to book something through AirBnB or look at Booking.com to check what sorts of Christmas deals are on offer at a hotel to suit your budget.
Eat: For the first night of your Christmas weekend in London why not have a traditional Christmas dinner at Simpson's in the Strand? Located in the stunning Savoy Hotel, even though this is a pretty swanky affair their festive menu is affordable with a set menu from £45 for two courses or £55 for three courses.
See: Tonight is the perfect time to see one of London's famous Christmas shows like the Nutcracker ballet at either Royal Albert Hall, the Royal Opera House or the London Coliseum.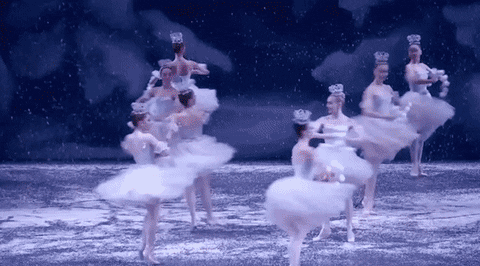 Do: If you don't feel like seeing a show you could go ice-skating at Somerset House after dinner (since it's right by the Savoy anyway)! This spot is very well-known for being shown at the beginning of 'Love, Actually'. Or you could go ice-skating at one of the many other options in London at the moment, have a look at the end of this post for alternative ice-skating locations!
Saturday Morning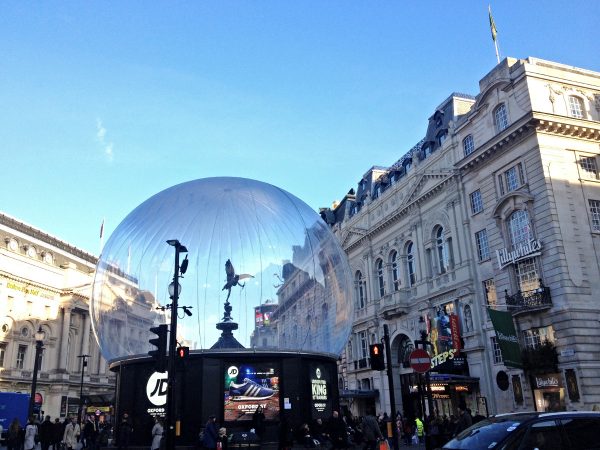 Eat: Have a decadent breakfast/brunch at the Dalloway Terrace (part of the Bloomsbury Hotel). The Dalloway Terrace decorates based on the season, and their winter offering is suitably cosy and magical! Snuggle up in blankets and sip on one of their brunch menu cocktails or a hot drink and have something delicious to start your day.
Do: Head out for a morning of window-shopping and/or actual shopping at London's best department stores. Harrods, Liberty London, Selfridges and Fortnum and Mason all have stunning Christmas-themed window displays each year which are definitely worth seeing. You probably won't have time to explore all of these huge stores in one morning so either just go to see the window displays or perhaps choose one to fully explore; I'd recommend either Harrods or Fortnum and Mason since the shops are amazing and they also have lovely cafés where you can enjoy a Christmassy afternoon tea!
Saturday Afternoon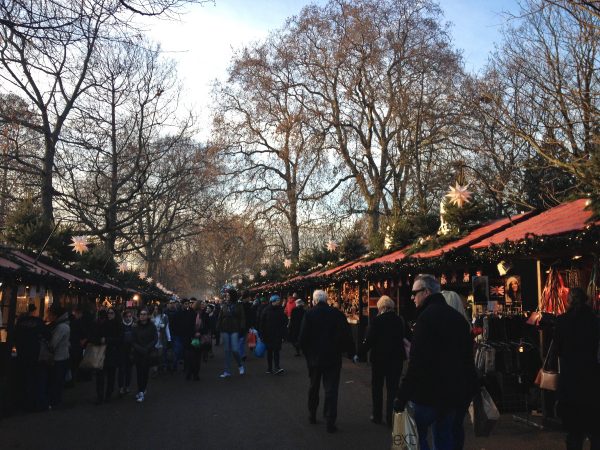 Eat: I'm particularly fond of the affordable lunch and afternoon tea options at Fortnum and Mason's The Parlour which are easily added if you have been exploring Fortnum and Mason. If you went to Harrods there are multiple café and restaurant options to choose from like Café Godiva for chocolate lovers or The Harrods Tea Rooms.
Do: Spend your afternoon and early evening exploring the magical Winter Wonderland at Hyde Park. This huge event consists of market stalls, food stalls, rides, bars and even performances! There's a skating rink, a ferris wheel, rollercoasters and Santa's Grotto for children. You can see performances such as Peter Pan on ice, two different circuses and even comedy! Make sure you have a look at the website to plan what you might like to see ahead of time. Entry to wander around is free but things like ice-skating, going on rides or performances need to be booked beforehand. I wrote a small blog post about the first time I visited Winter Wonderland here if you want to see some more photos!
Saturday Night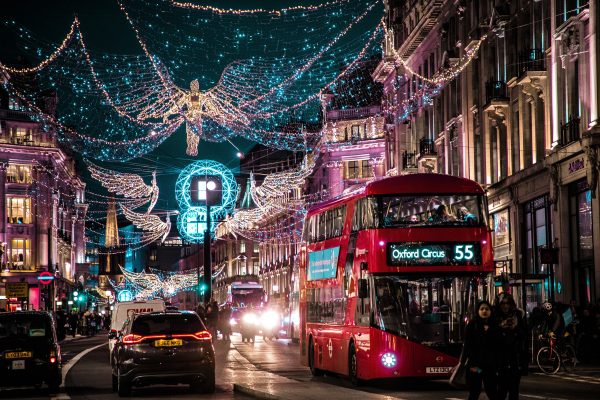 Eat: Have something to eat while you're in Hyde Park; there are so many things on offer you'll probably want to taste-test lots of different things! You can buy food from the stalls or sit-down to eat and drink at the festive tents and bars.
Do: When (if!) you've had enough fun at Hyde Park why not go for a walk along some of London's streets to see the most famous Christmas light displays? Oxford Street and Regent Street are two of the most famous places to see the spectacular displays, and they intersect so it's easy to see both in one go. Carnaby Street also has unique Christmas lights every year and is around the corner from Regent Street. Liberty London is right here as well, so it's the perfect time to have a look at their Christmas window displays too!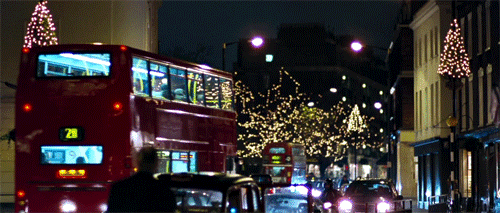 Drink: If you're not too tired from all the walking then you could go for a night-cap at the Montague Ski Lodge! Here you can have mulled wine and candied pecans while sitting in blankets in front of a roaring fire, the perfect way to warm up after wandering the cold London streets at night. Just be aware that you have to book and pay to go here ahead of time. At the end of this post, I have listed lots of alternative activities if you wish to switch this out for something else.
Sunday Morning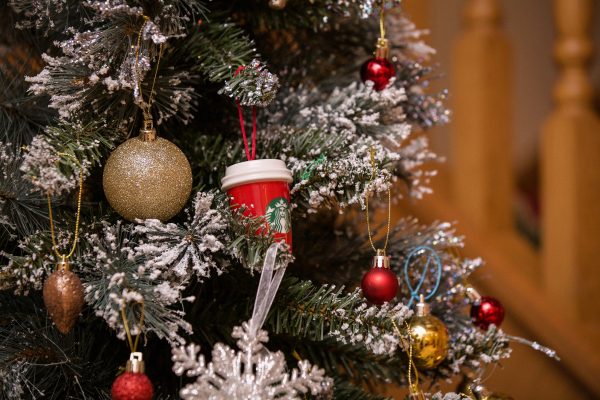 Eat: Just grab a quick breakfast today either at your accommodation or somewhere nearby. It might be the perfect time to pop into Starbucks and get a quintessentially Christmassy drink like a peppermint mocha!
Do: Learn about the history of London with a Christmassy twist at the Museum of London. This is a great museum to learn about the city's history at any time but during the festive season they have a display which will let you walk through Victorian London at Christmas as well as exhibitions about the Thames Frost Fairs and lots of festive events!
Sunday Afternoon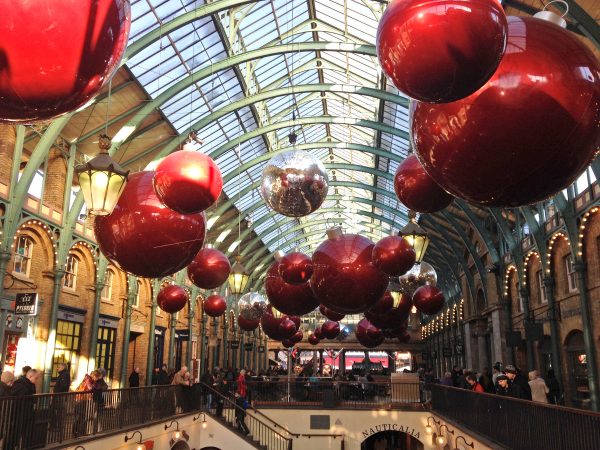 Eat: For your last Christmassy meal head to Mr. Fogg's Tavern in Covent Garden for a Festive Feast inspired by Christmas celebrations from 1883. Enjoy the eclectic atmosphere amongst Christmas decorations while you sup on turkey or roast beef and Christmas pudding, mince pies or gingerbread cheesecake! The set menu is £35 per person and includes a glass of wine.
Do: Before you head home, make sure you also have a wander around Covent Garden to enjoy the beautiful displays and maybe get some last-minute shopping done in the many lovely shops and market stalls!
A Note on Christmas Day in London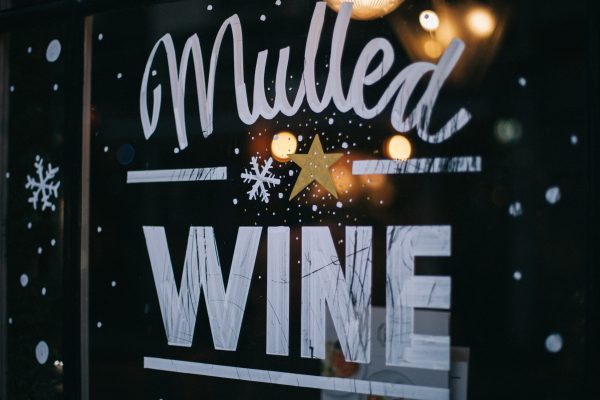 If you are going to be in London on Christmas Day be aware that most places are closed and public transport does not run. If you are in the city and don't want to cook for yourself there are some places open for Christmas lunch at a reasonable price (and even fewer open for dinner), although getting a taxi or uber will also be more expensive than usual so make sure you factor that in! These places offer Christmas meals on Christmas Day for under £100 per person:
Alternative Christmas Activities for Your Trip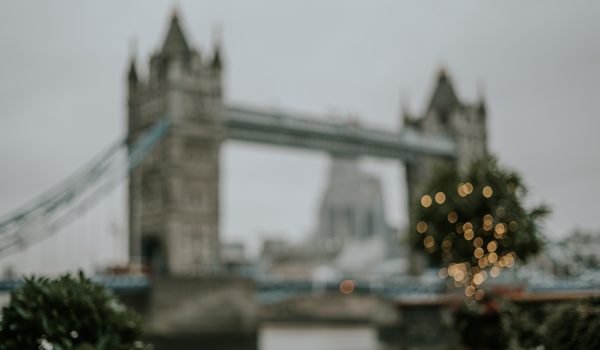 If you want to swap some of my recommended activities out for others, or you have more time in London and want EVEN MORE Christmas things to do, don't worry, there are so many! Here are some of my other favourite things to see or do during the festive season in London.
Is anyone else as excited for Christmas as I am now!? Hopefully, you now have enough awesome ideas for festive things to do in London at Christmas that you are as excited Billy Mack. I just wanted an excuse to put another gif of him in here, but that is the end of this detailed post about things to do during a Christmas weekend in London, woohoo!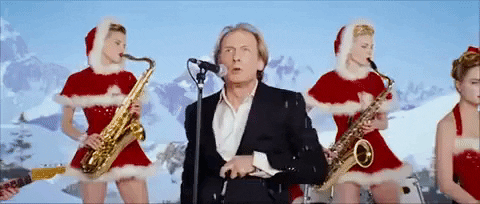 Have you ever spent Christmas in London and think I've missed something perfect from this post? Let me know in the comments or pin one of these if you're planning your own festive weekend in London this Christmas season!
*This post contains affiliate links. This means that if you follow a link and then purchase or book something, I will earn a small commission at no extra charge to you. This helps me with the costs incurred through running this site. Thanks for your support!
Gifs via Giphy