Have you ever heard of the town of Geldrop in the Netherlands? Probably not, which isn't that surprising, it's pretty small and overshadowed by it's close neighbour Eindhoven. You might have heard of the Dutch Tolkien town though, and that is also Geldrop! Why is it called the Tolkien town you ask? Well, read on and I'll tell you about this little town with it's Tolkien connection, and what it's like to visit.
This post contains affiliate links. This means that if you follow a link and then purchase or book something, I will earn a small commission at no extra charge to you. This helps me with the costs incurred from running this site and means I can keep bringing you travel content like this. You can read more about this on my privacy page. Thanks for your support!
About Geldrop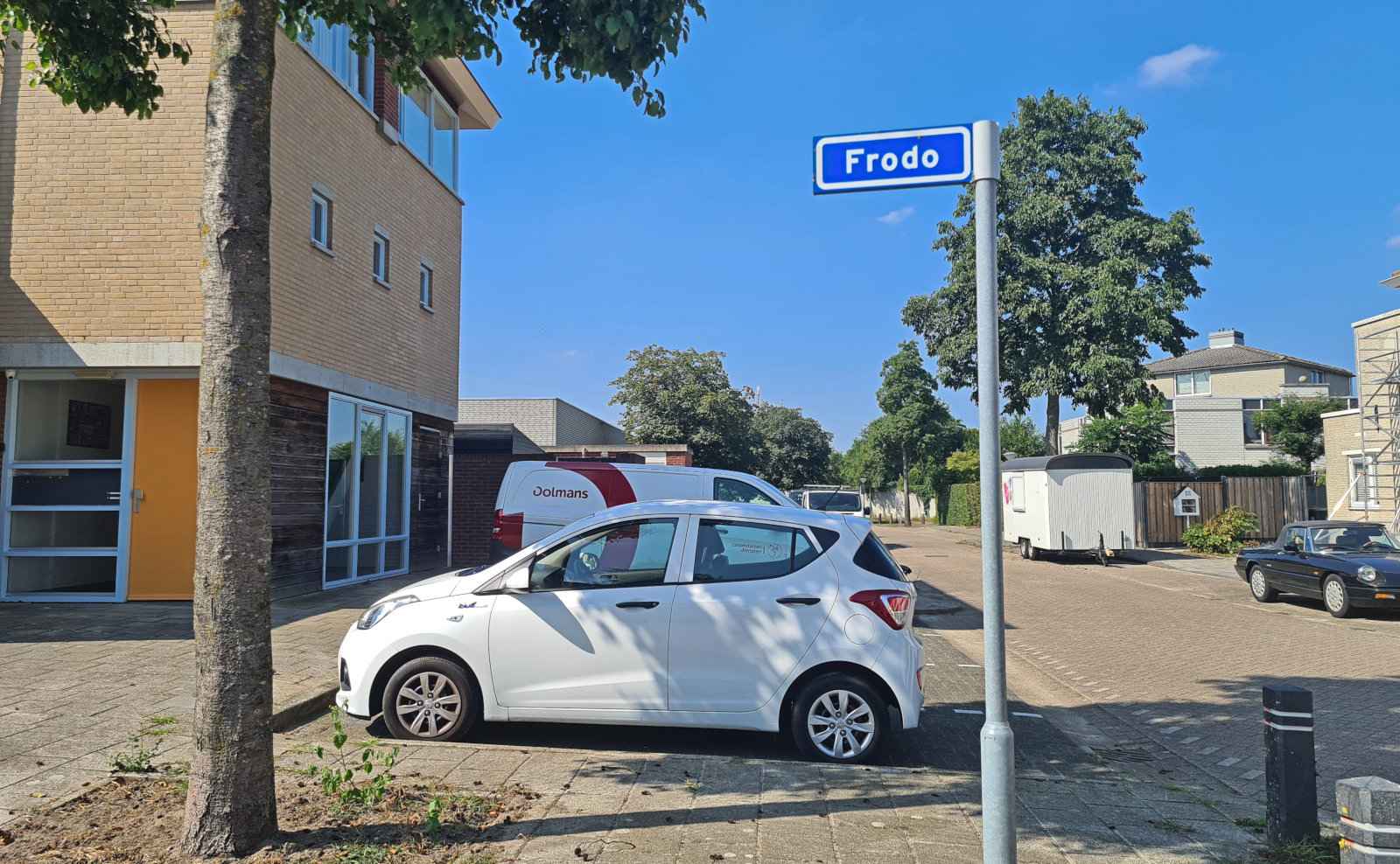 Geldrop is a town located in the Dutch province of North-Brabant, and is located about a 15-minute drive from Eindhoven. There are a few nice attractions in Geldrop, which I'll talk about later, but it's most known for having a neighbourhood where all the streets are named after people, places and things from the works of J. R. R. Tolkien. It's often called the Dutch Tolkien town.
Geldrop and Lord of the Rings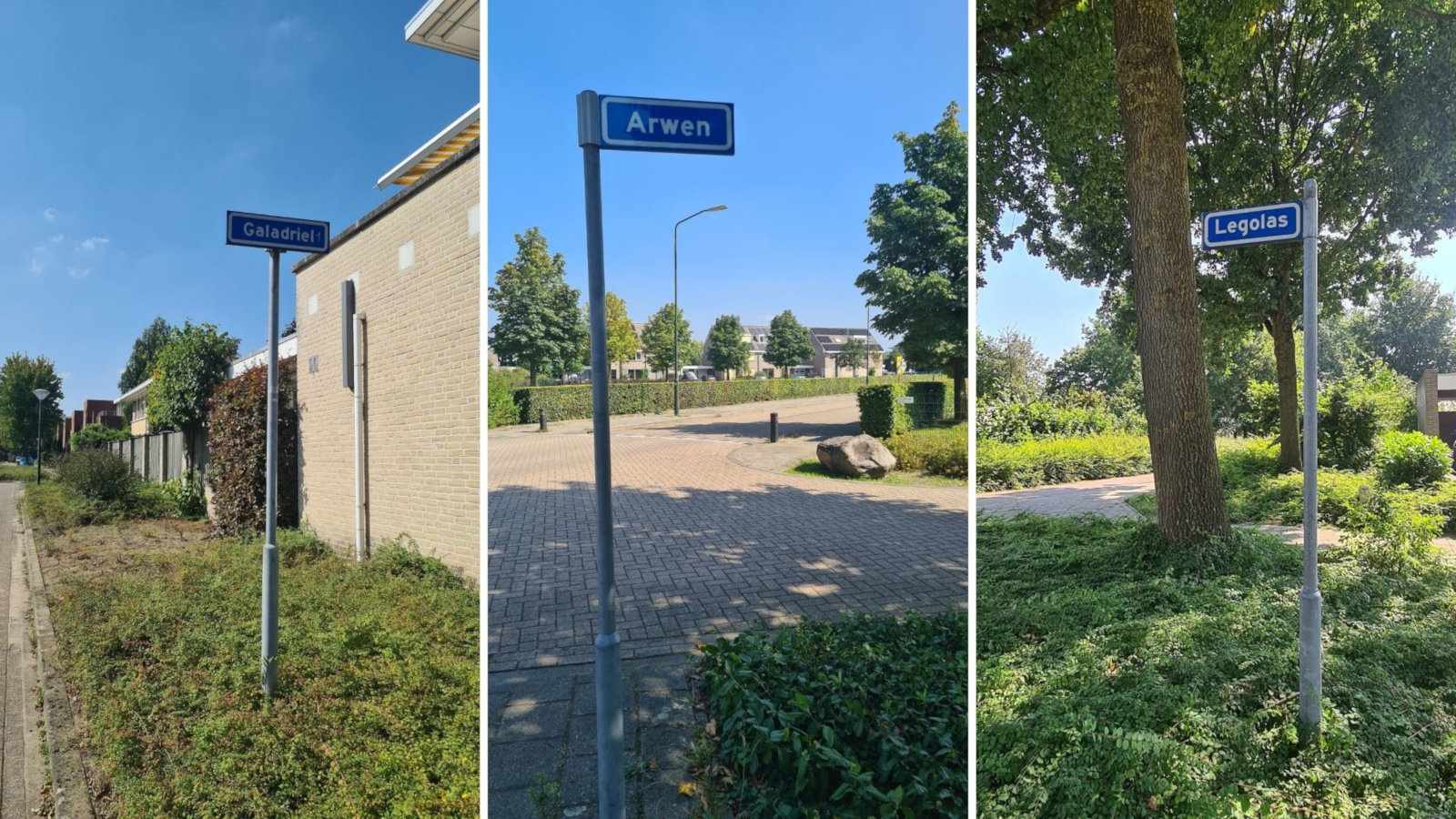 Some of the newer cities in the Netherlands name their streets by having a neighbourhood called, for example, Danswijk and then all the streets in that neighbourhood named after different dances. So you might live at 8 Salsastraat or 10 Rumbastraat. This is actually a neighbourhood and street names in Almere, which has a lot of really cool sections like this including Filmwijk which has street names such as Ingrid Bergmanstraat, Grace Kellystraat and Hollywood Laan. In the town of Geldrop, one area has all the streets named after characters such as Legolas, places such as Fangorn and things such as Palantir – all from the works of J. R. R. Tolkien.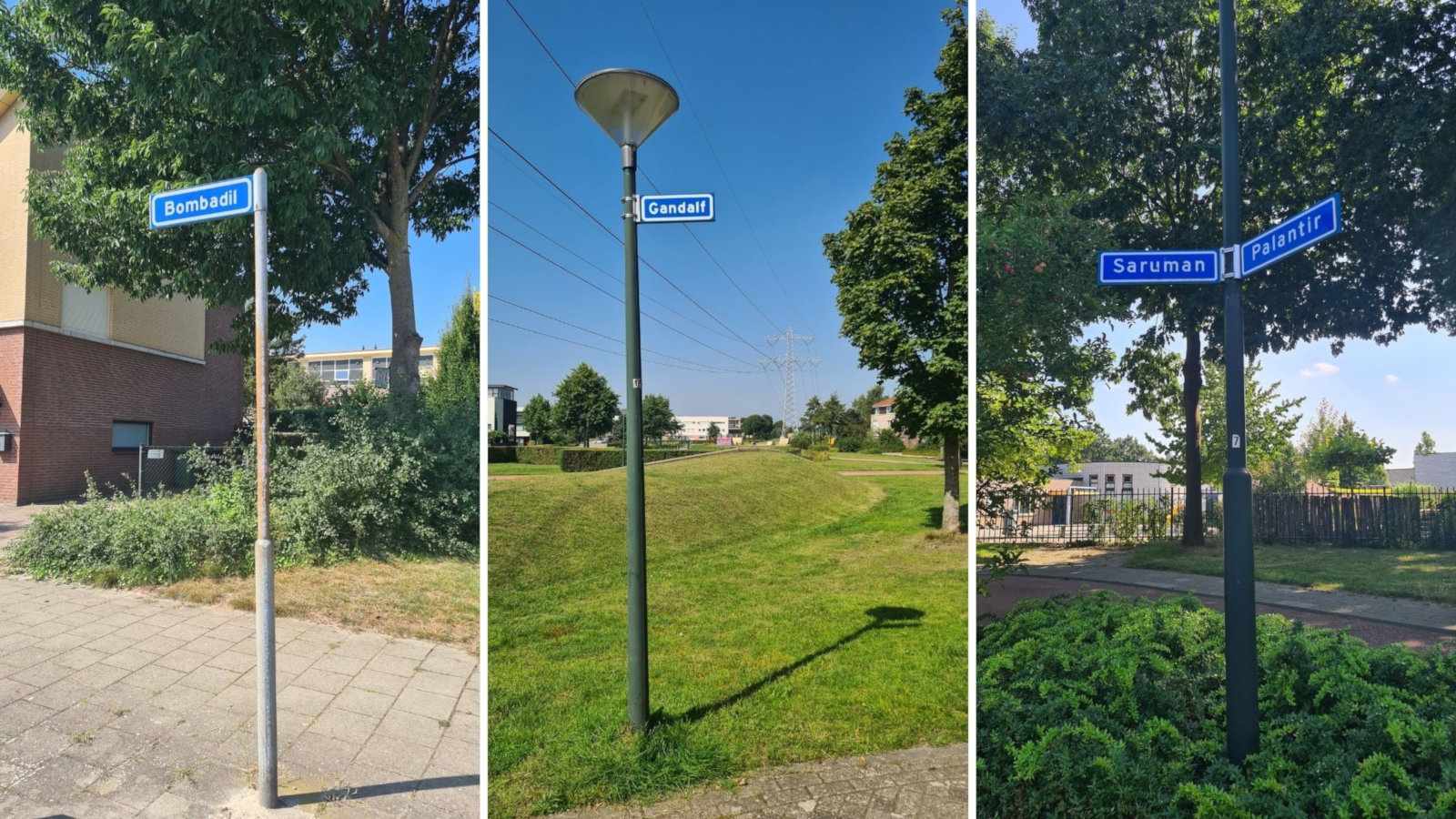 Technically, it's not the Lord of the Rings town, as there are characters from the Silmarillion and the Hobbit included as well. Apparently, the reason there are Tolkien street names in Geldrop is as simple as the fact that a person working for the council when they were naming the streets was a Tolkien fan. Other hardcore Tolkien fans have made the pilgrimage to Geldrop to get photos of the street signs, but I had to see them for myself, of course, especially as all the photos I could find seemed to have been taken on pretty grey (typically Dutch) days. Along with the street names there are also some playgrounds named after characters and even a school that's just called De Hobbit!
Visiting Geldrop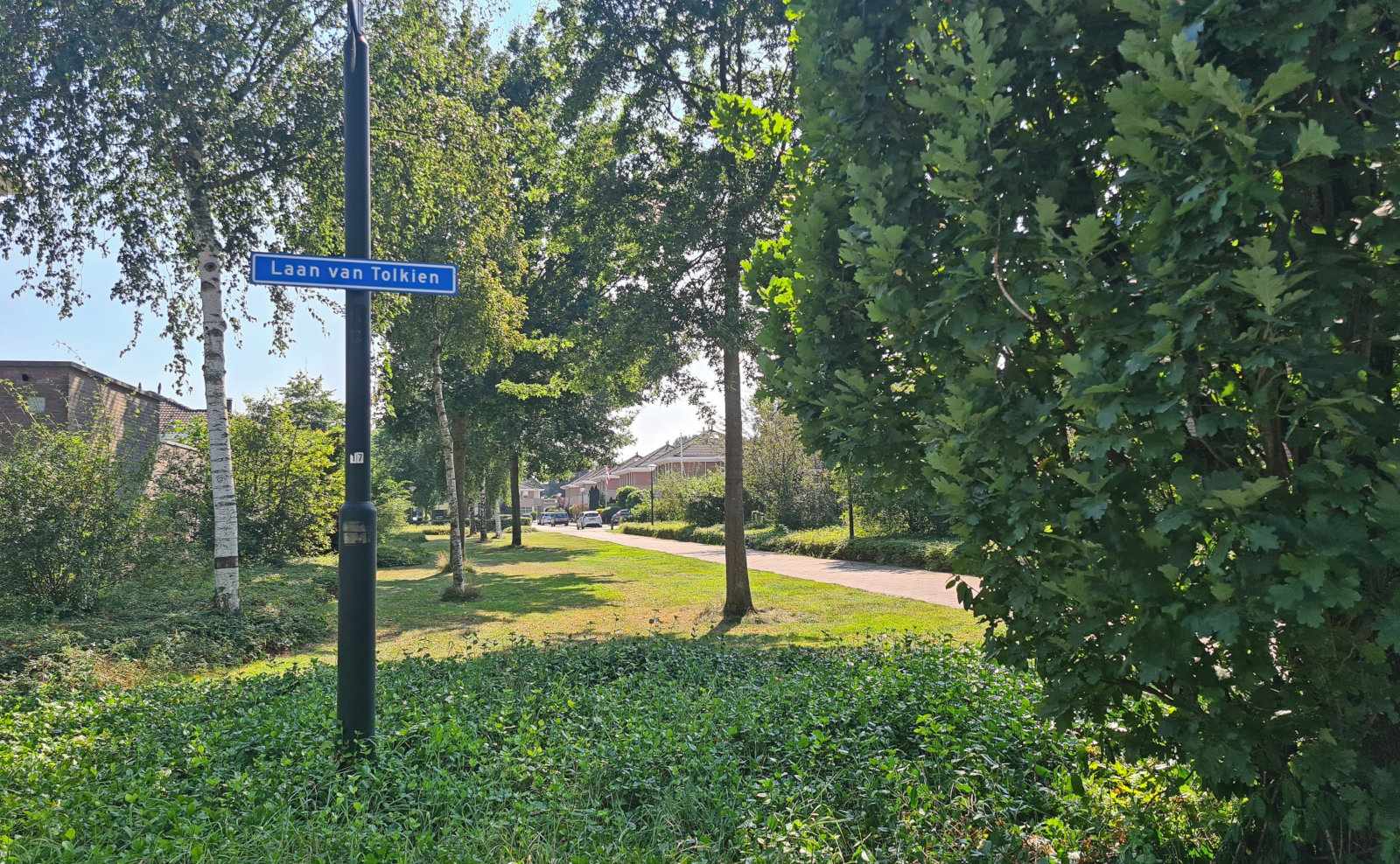 We waited for a nice sunny day and drove down to see Geldrop as a day trip, although it would also pair perfectly with a weekend in Eindhoven. We parked in the Albert Heijn shopping centre car park on Laan van Tolkien and then wandered around the streets taking photos of street signs. I'm sure the locals were thinking "there go some more Tolkien fan weirdos, taking photos of signs…"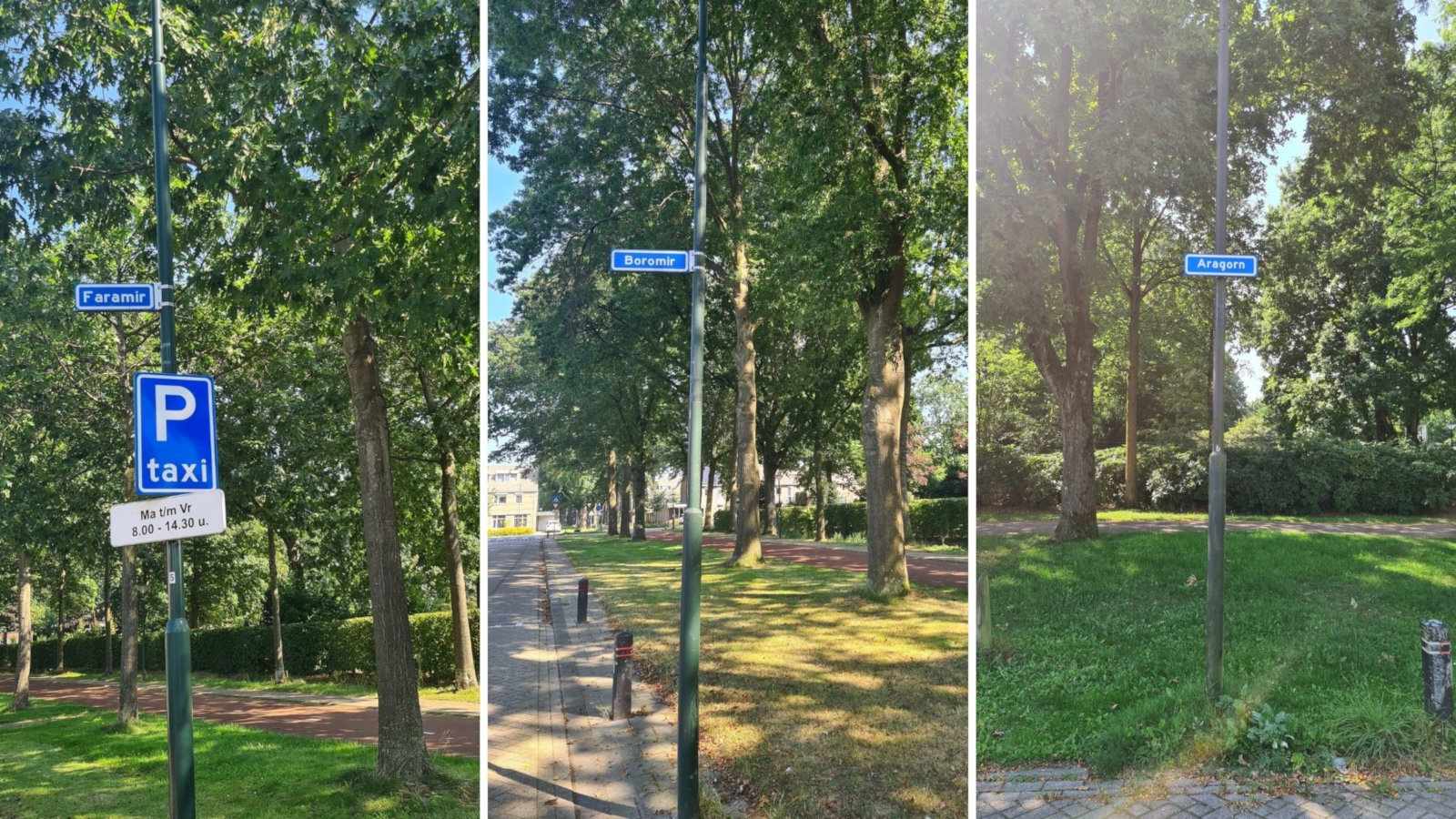 Apart from wandering the residential streets there isn't anything else that really capitalises on the Tolkien connection in Geldrop though. Dennis and I were both saying they could have made it a little more interesting for visitors if even there were some statues or things in the parks/playgrounds but perhaps the whole point is locals don't want their town to become a tourist attraction. I was also disappointed that I didn't see a single house with any Tolkien-themed décor or anything. If I lived there I would definitely be making sure the exterior of my house, at least, was decorated with things to do with Lord of the Rings!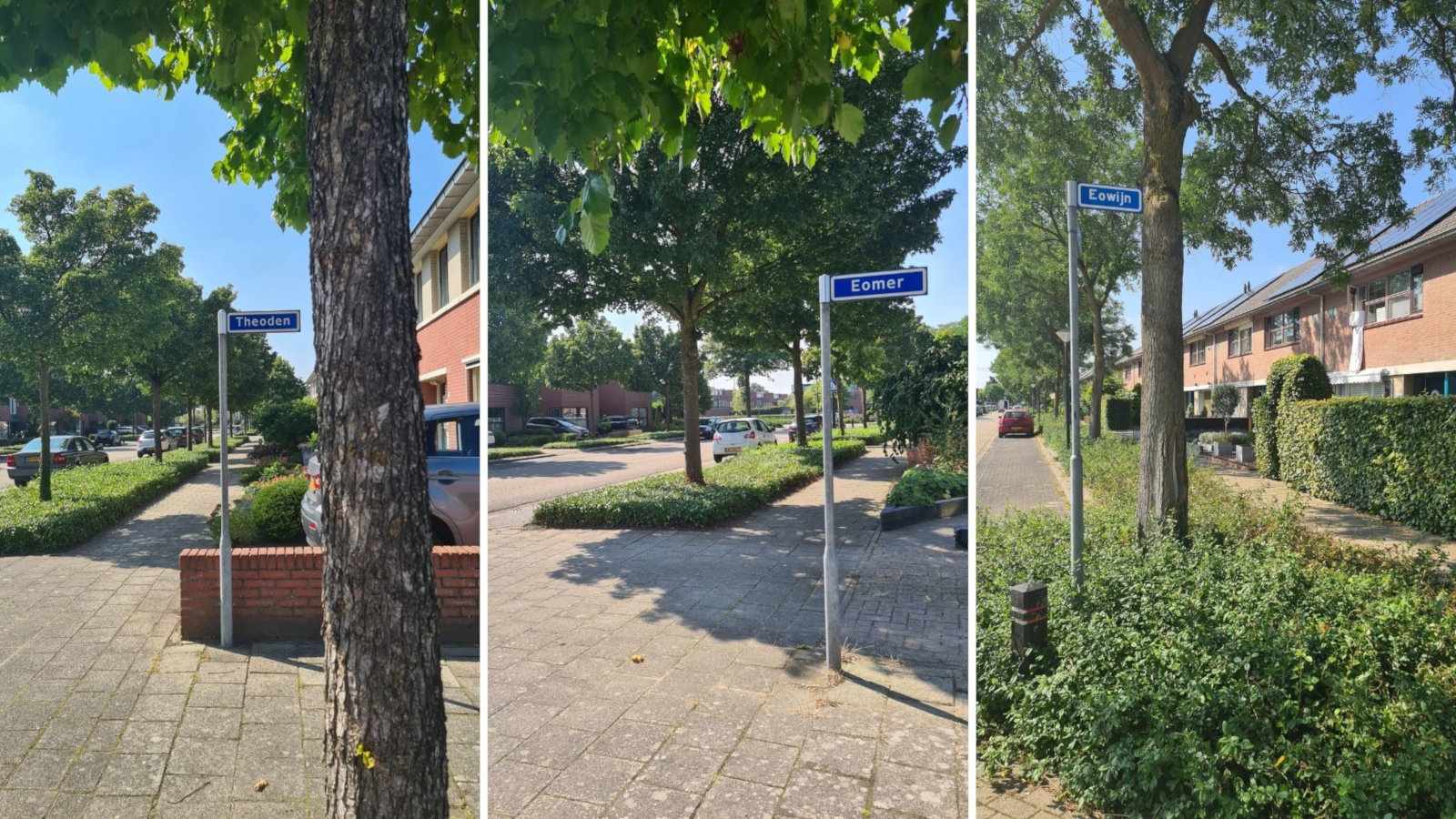 I did like that the streets are also named in sets, so characters from Rohan were all near each other, the elves and elf-related places were together, the dwarves were mostly together with Erebor and so on. Some of the names are spelled slightly differently in Dutch than English, as you can see with Eowyn above. Samwise Gamgee also becomes Sam Gewissies in Dutch. The streets aren't actually named street or lane or anything though, so if you lived here your address would just be the number and the name, like Frodo 5 or Elendil 20. Check out the map below to see if you can find all your favourite characters in the streets of Geldrop.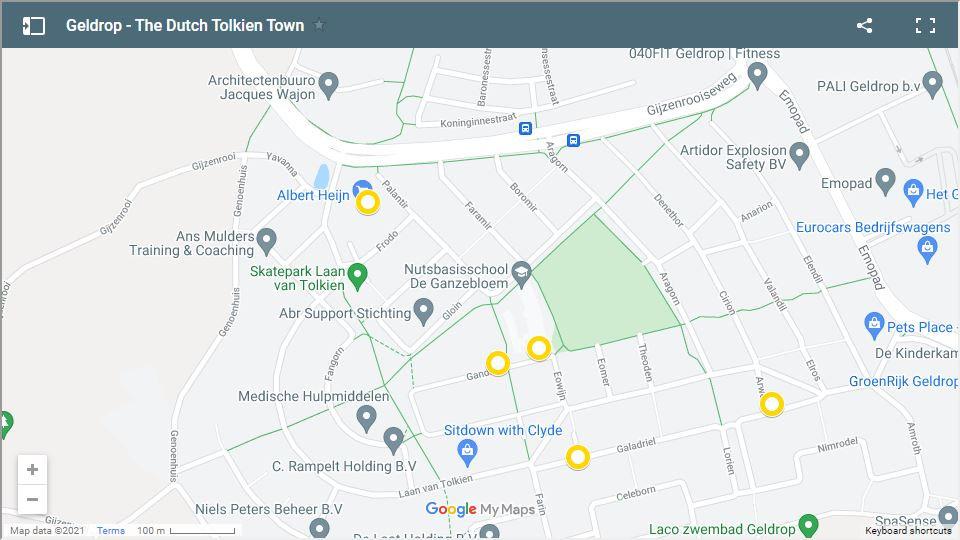 Other Things to do in Geldrop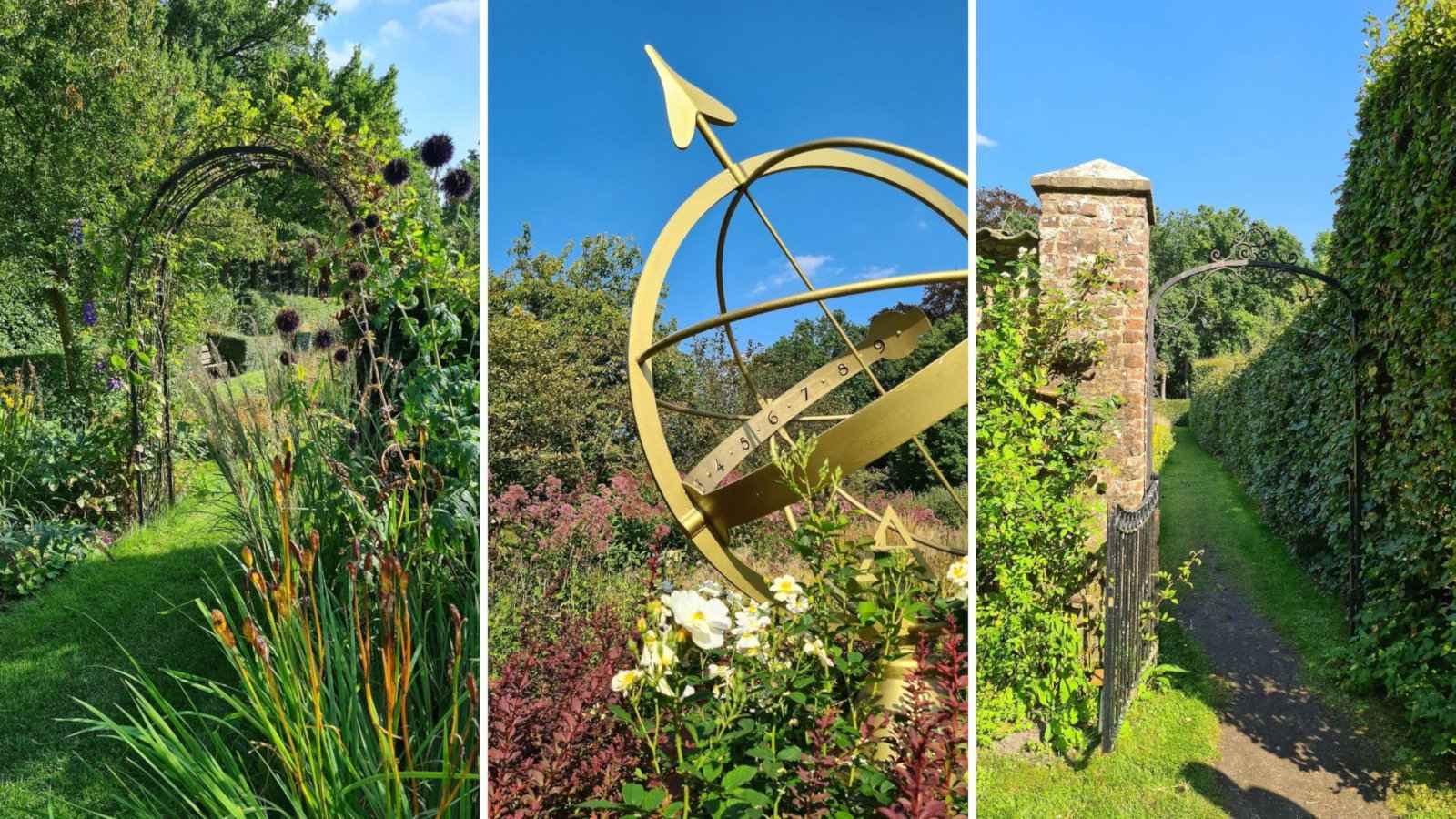 There are a few other cool things worth seeing in Geldrop, although it's not a major tourist attraction. If you are visiting the Netherlands and also want to visit Geldrop, I'd recommend staying a night or two in Eindhoven and popping over to Geldrop for a few hours. As well as stalking the Tolkien streets, here are the other places we visited, and a couple I'd like to see next time.
Sint Brigidakerk
The main church in Geldrop is actually quite stunning, and huge to boot! I wasn't expecting such a small town to have such an impressive church, but I didn't manage to get any photos of it. We did hear the bells chiming while we were visiting the castle and I'll definitely want to see the church closer up when we get back. According to Wikipedia it's a neo-Romanesque cruciform church, with towers and an eight-sided dome. I'll make sure to get some interior and exterior photos next time I'm in Geldrop.
Kasteel Geldrop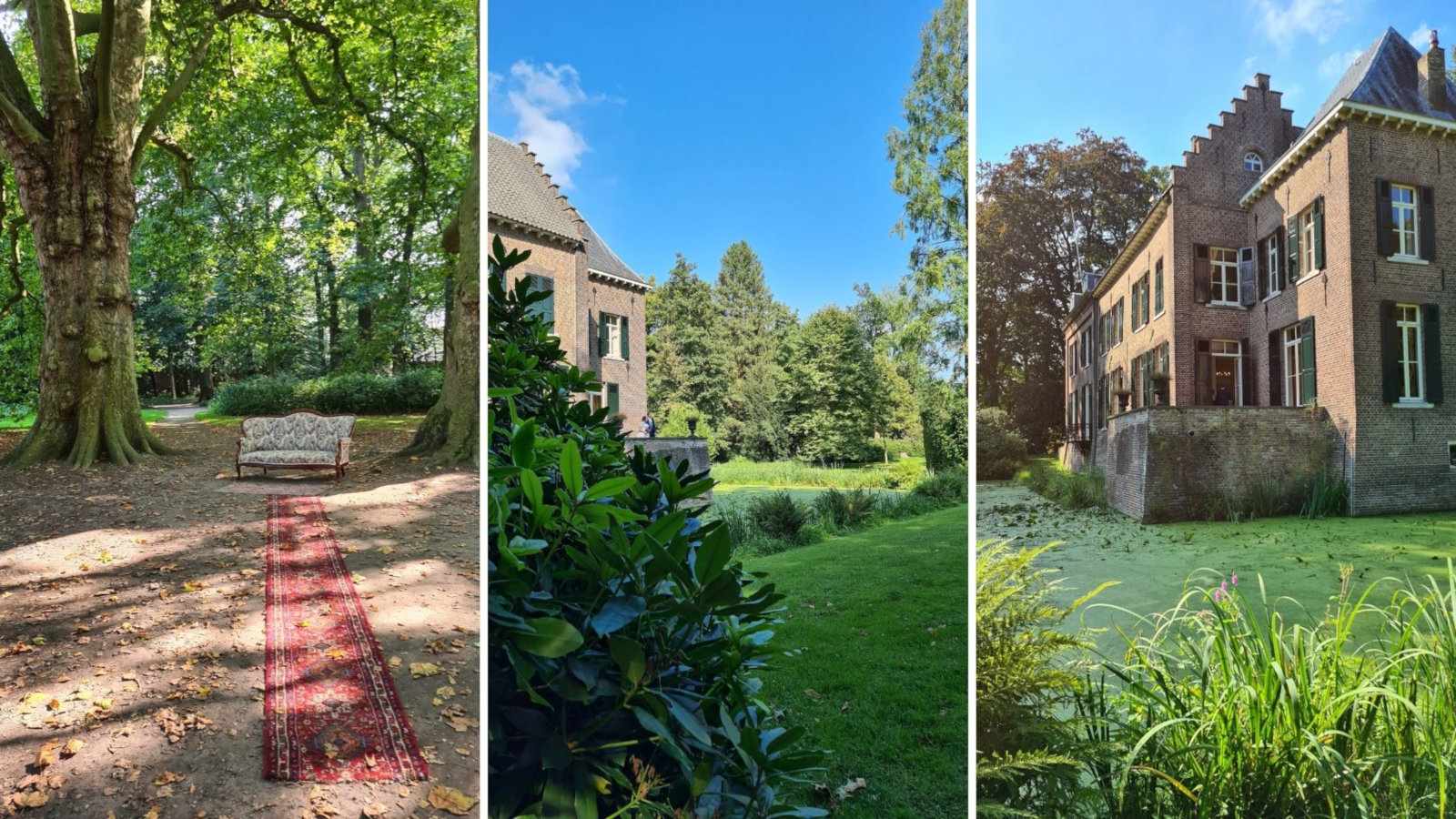 I'm a sucker for a castle so there was no way we were going to Geldrop and not visiting Kasteel Geldrop! Like many so-named Dutch castles, it looks more like a big manor house than what I would think of as a castle, but it's still a beautiful building that even has a little pond that looks kind of like a moat. The surrounding gardens are spectacular, with lots of walled areas giving me Secret Garden vibes. The three photos at the top of this section are all from the gardens. There was a wedding going on while we were there, it would also be an amazing spot to get married. You can read more about Kasteel Geldrop on their website and on my blog post here.
Weverijmuseum Geldrop
Geldrop is also home to a weaving museum, called Weverijmuseum Geldrop, which looks like it would be very interesting to explore. According to the website there are old textile machines on display along with exhibits about the textile industry in the area. Another thing on my list to go to next time!
Korenmolen het Nupke
What cute Dutch town would be complete without a windmill?! Korenmolen het Nupke is Geldrop's flour mill, which still opens on weekends selling different wheat flours and mixes for baking your own pancakes, specialty breads etc. I caught a glimpse of it from the car and it looked very pretty, so I'll definitely be visiting if I'm back on a Saturday. You can find out more about Korenmolen het Nupke on their website.
Where to Stay when Visiting Geldrop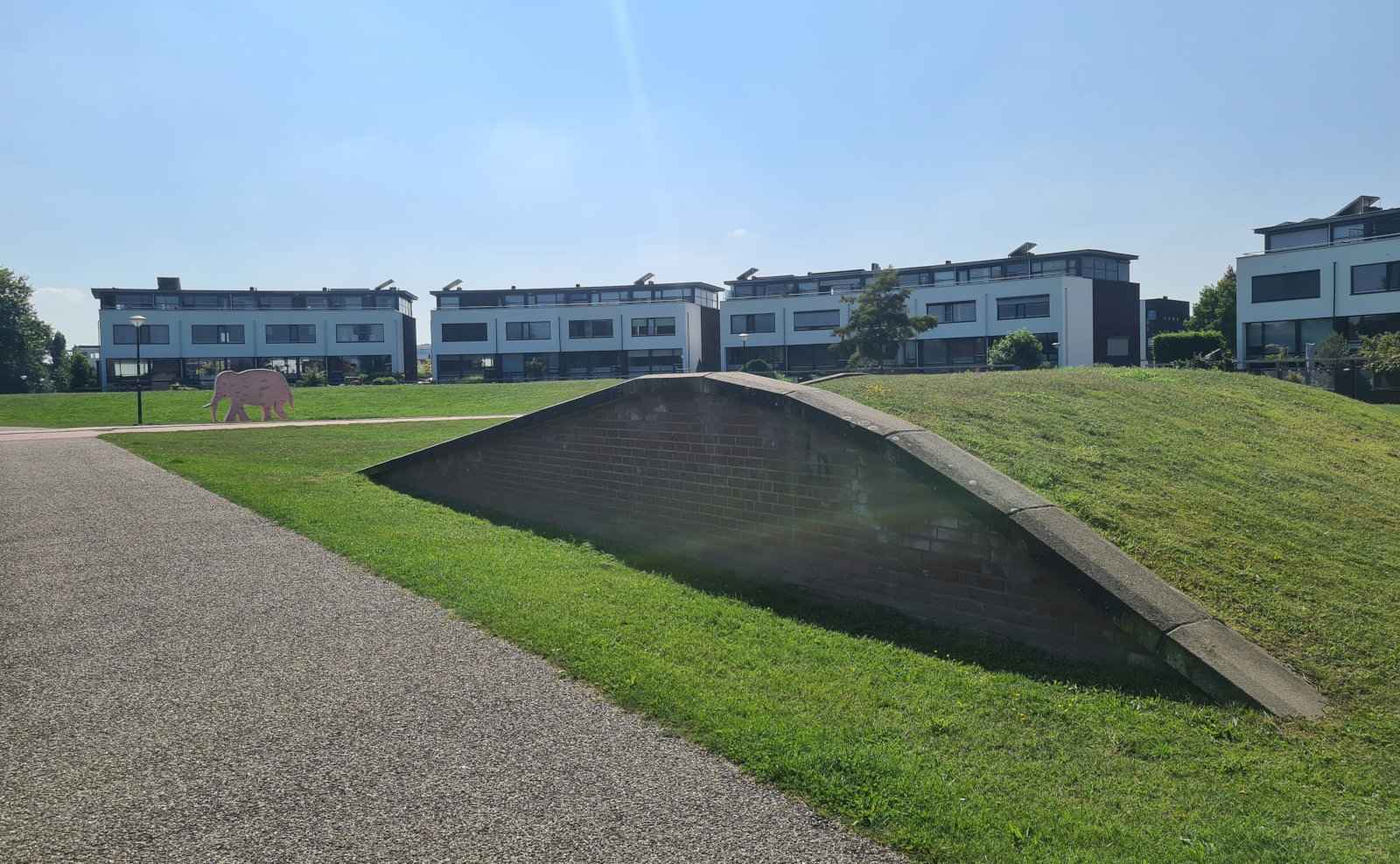 As I've mentioned, next time I visit Geldrop I will probably combine it with some time exploring Eindhoven, which has plenty of great accommodation options. Otherwise, I also saw that the Hotel Nijver in the centre of Geldrop actually looks really nice, and quirky, as well. There are no Hobbit holes, unfortunately, these weird mounds in the photo above were the closest I saw to that!
Pin Me!
Have you visited Geldrop or another place with a weird connection to Tolkien? Let me know about it in the comments or pin one of these if you'd like to go to Geldrop in the future!