A few weeks ago Dennis and I spent one short weekend visiting Luxembourg with his parents. Before our trip I had heard of Luxembourg, of course. I knew where it was, that it was a tiny country and that the capital was called Luxembourg City. That was about the extent of my knowledge though. I was so pleasantly surprised to discover that Luxembourg is simply beautiful; full of gorgeous natural scenery, lovely little towns and exciting castles to explore!
This post contains affiliate links. This means that if you follow a link and then purchase or book something, I will earn a small commission at no extra charge to you. This helps me with the costs incurred from running this site and means I can keep bringing you travel content like this. You can read more about this on my privacy page. Thanks for your support!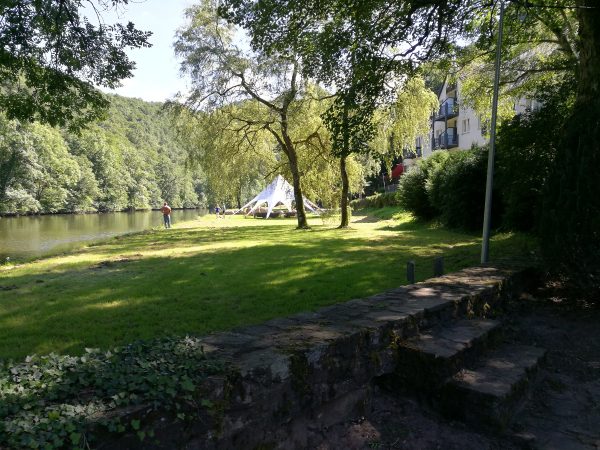 There will be more posts soon on what we did and saw while exploring Luxembourg, but this one is focusing on where we stayed: a lovely hotel next to the Sûre River in the gorgeous Sûre valley. Cocoon Hotel La Rive is nestled on the banks of the river watched over by the ruins of Bourscheid Castle.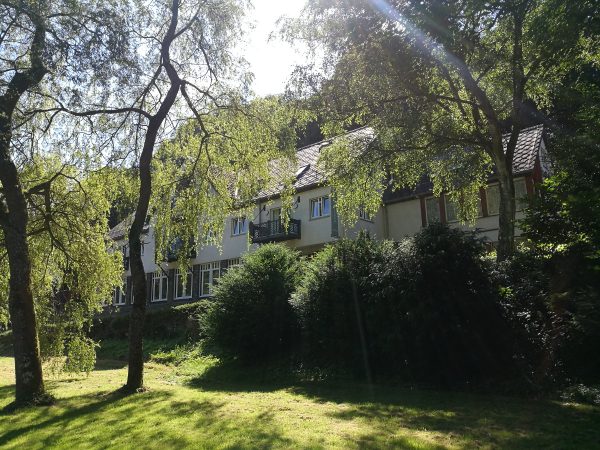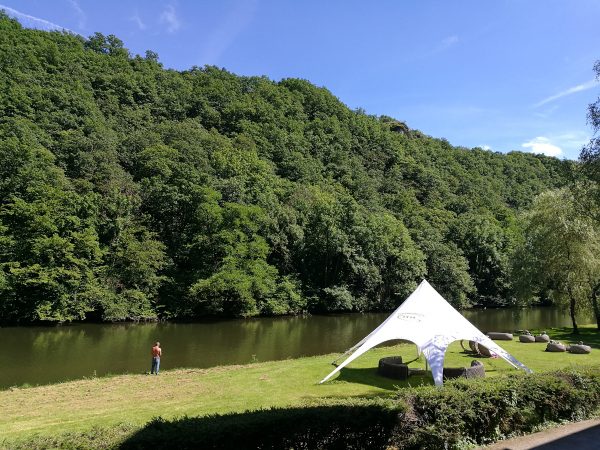 We were very lucky on our trip, the weather was perfect the entire time; very warm and sunny! I loved the bean-bag chairs and shaded areas on the grass next to the river for guests to sit and relax. It was so peaceful enjoying the sun and listening to the quiet movement of the river and birds singing in the trees. The valley itself was so green and it almost felt like we were nestled in the middle of the wilderness; but with all the amenities we could desire!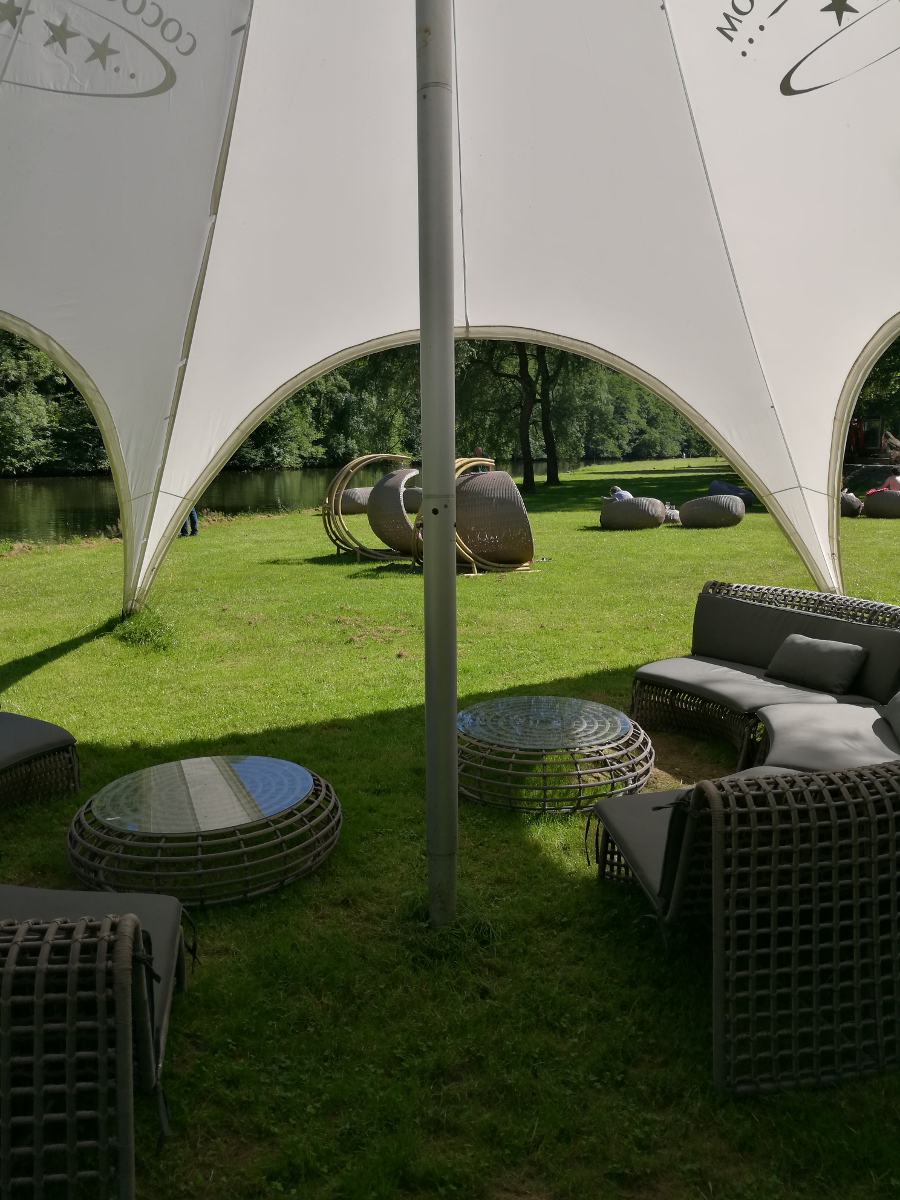 I fell in love with our room, with the slanted ceiling and a massive skylight over the bed! Not only was it lovely to wake up to sunshine and the green of the surrounding woods, but I fell asleep that night gazing at the stars in the clear sky. The beds were comfortable, the rooms were nice and clean and we even had a bathtub in our bathroom (always a plus for me)!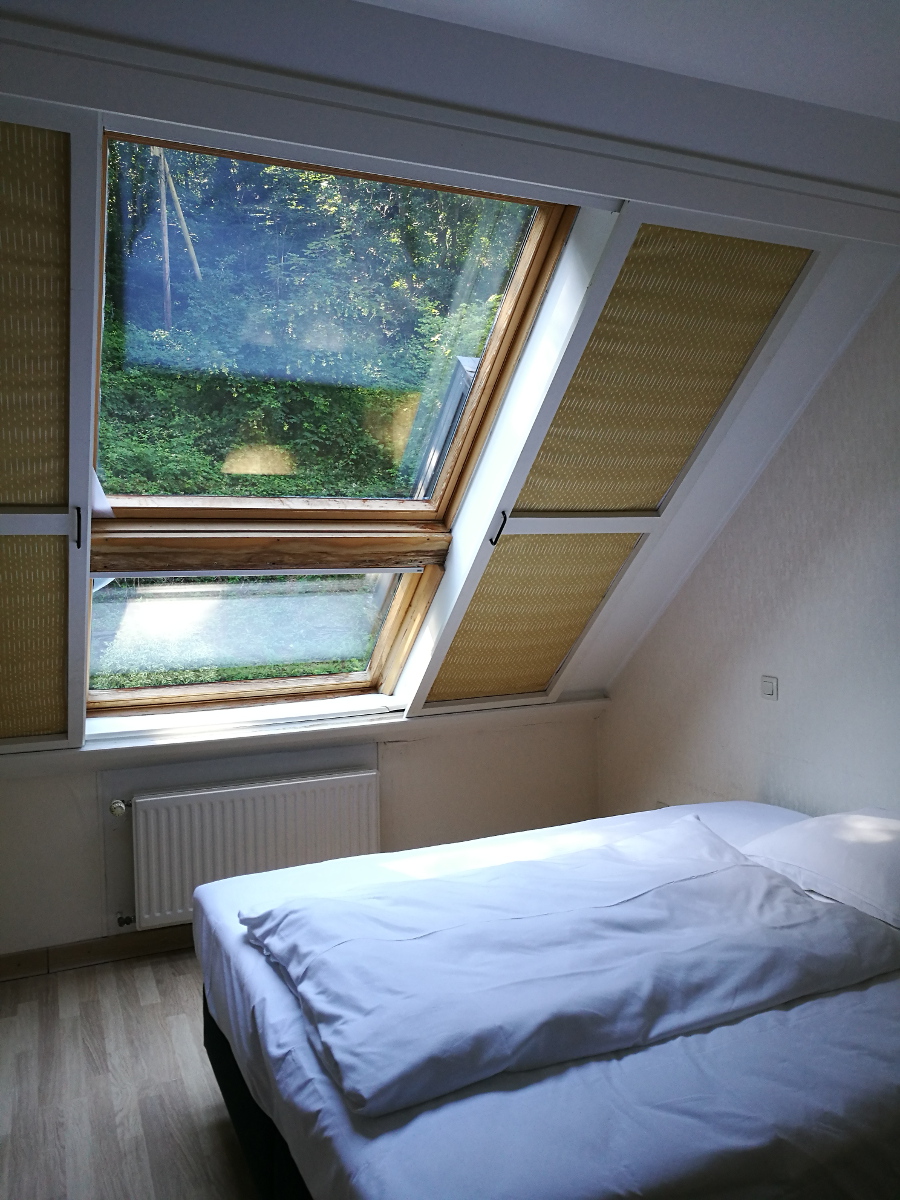 We ventured to a nearby town for dinner but ate our buffet breakfast the next morning in the dining room. I liked the decor and the amazing spread! There were bacon, eggs and sausages as well toast, different types of bread rolls and croissants, smoked salmon, meats and cheeses, cereals, fresh fruit and even apple cake and donuts!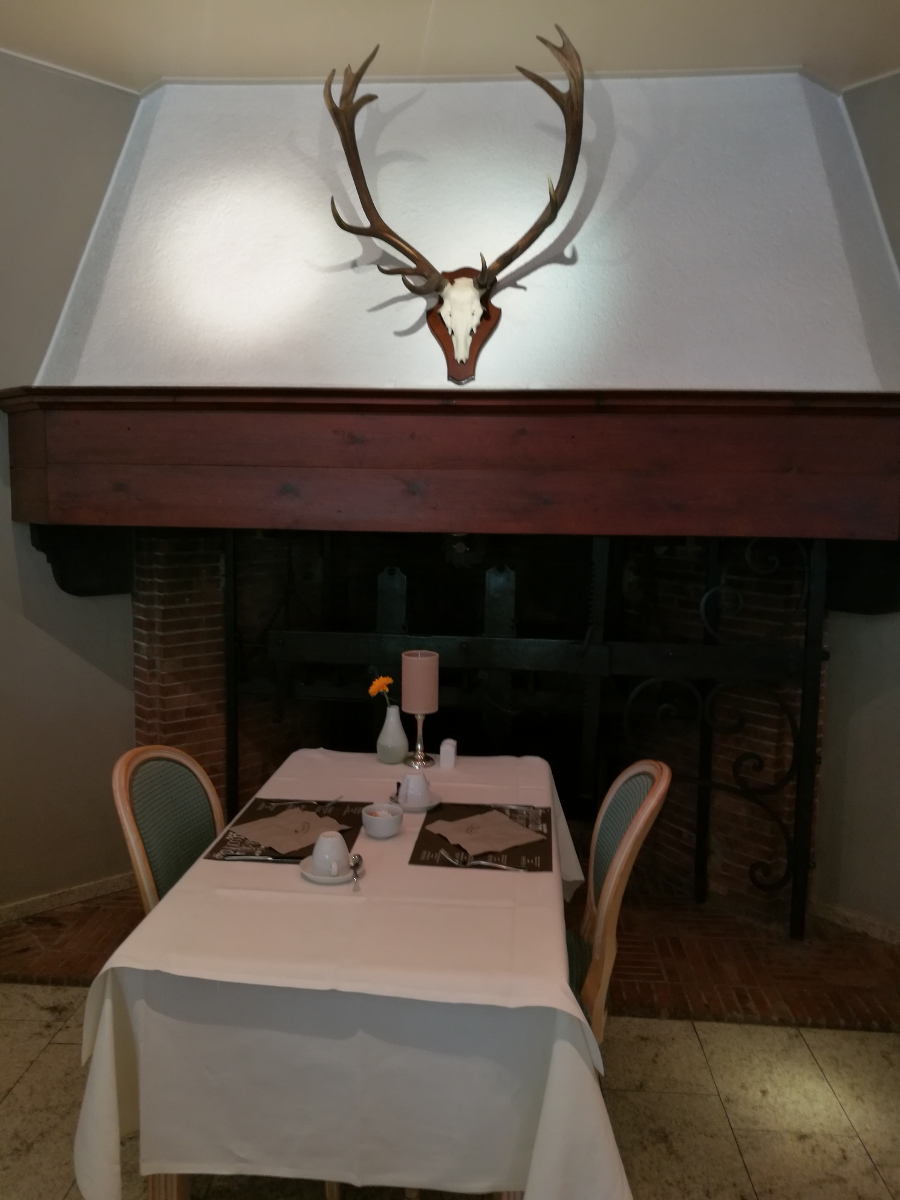 One of the other things I noticed is that this hotel is dog-friendly! Quite a few of the other guests had small dogs with them (which can apparently stay in your room). It appears that you can sit and eat outside on the terrace with your dog/s, and of course sit by the river and walk your dogs outside. The art which caught my eye on arrival was obviously a nod to this!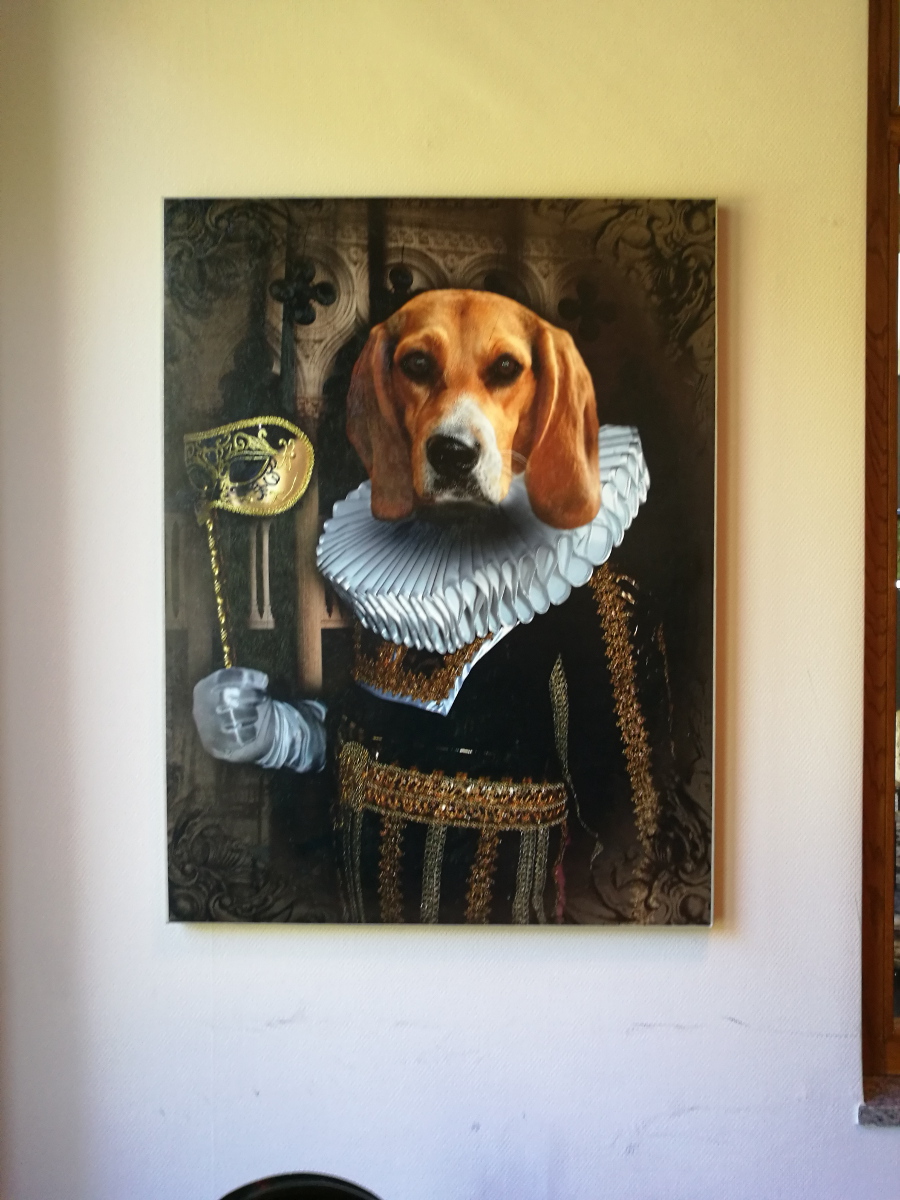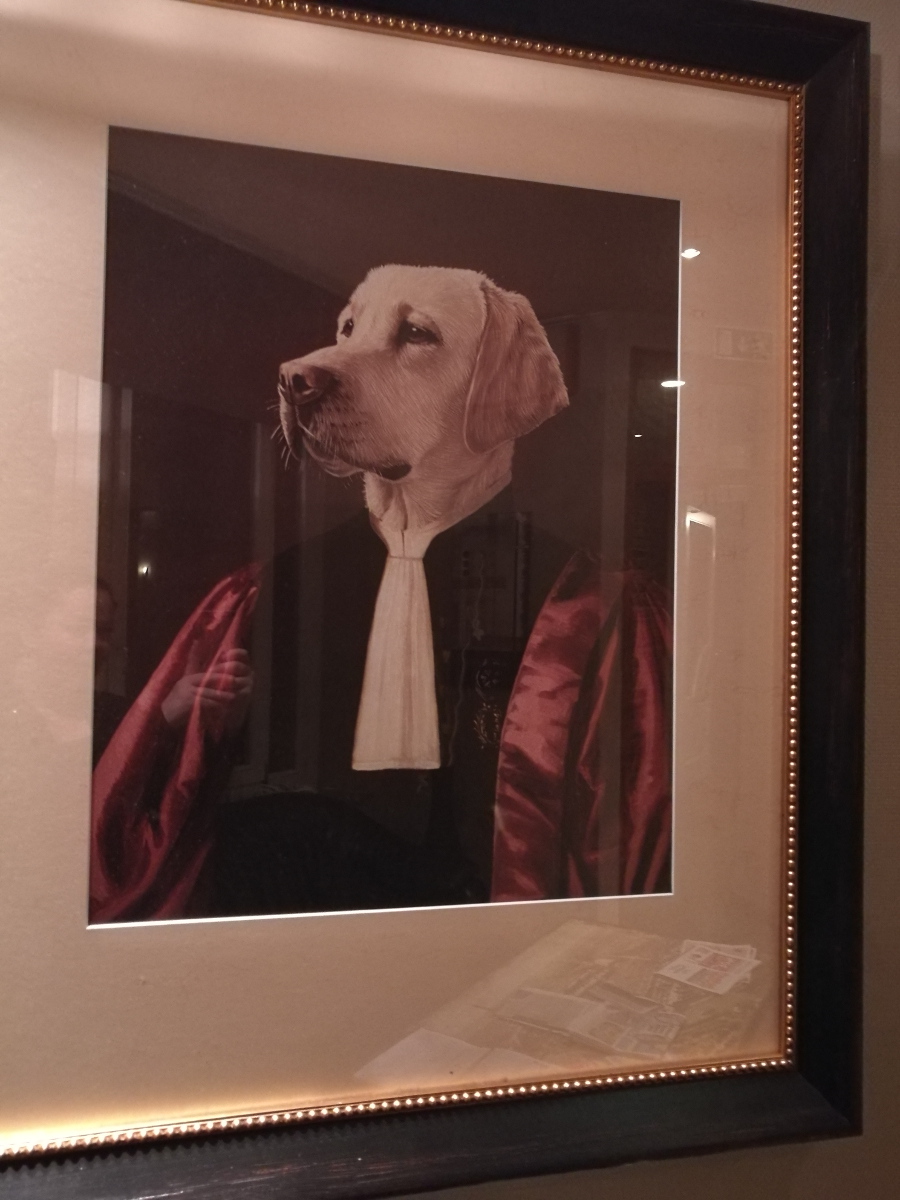 As well as hotel rooms there are also little bungalows available, probably for longer stays or if you are travelling with a family. A little further along the river there is also a camping site for more budget-friendly travellers, and it would certainly be a great place to camp! People were swimming in the river and there must be a paragliding company nearby (or just lots of people into it) as we caught sight of quite a lot of para-gliders lazily floating in the sky.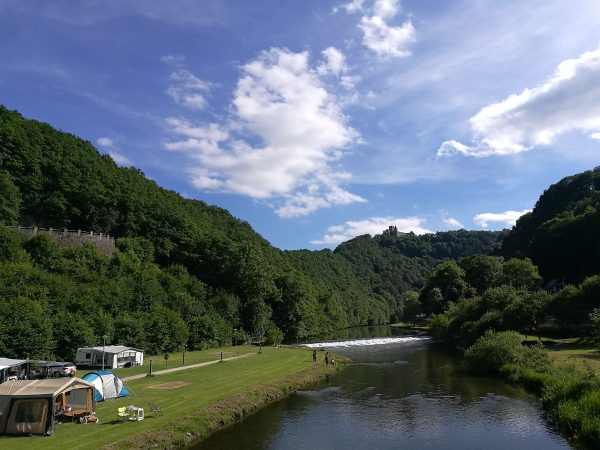 If you are travelling to Luxembourg and looking for an idyllic place to stay (only 30 minutes drive to Luxembourg City) then I would definitely recommend Cocoon Hotel La Rive! Prices are reasonable, around 100 euros a night, and as you can see, it is located in a simply stunning spot. Castle Bourscheid is a short drive up the hill and interesting and historic towns such as Vianden, Diekirch and Clervaux are all easily accessible by car.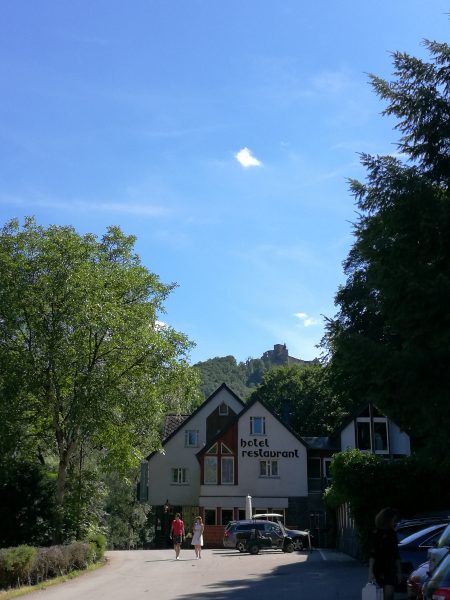 Have you ever visited Luxembourg? What was your favourite part? Let me know in the comments below! If you want to read about the three beautiful castles we visited during our stay you can have a look at the post here. Make sure you also pin this for later!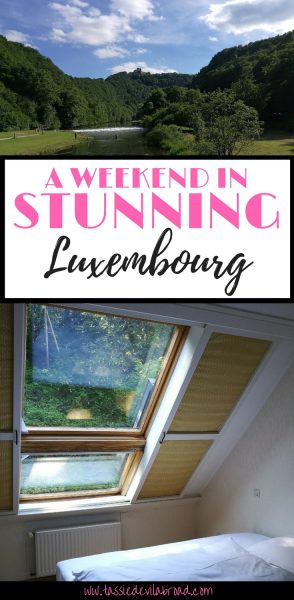 All information is true and correct at the time of publishing but I cannot be held responsible for changes in opening times and prices or businesses closing in the meantime. I always endeavour to keep my posts up to date but also encourage you to double-check the official website of an attraction for information on when it is open, how much it costs etc.