As I've mentioned before, sometimes the easiest way to explore a new place is by reading a good book. In fact, many of my favourite books have inspired my own travels (and my still-to-come travels) around the world. That's why I was very excited to be asked to take part in this "Blog Book Tour" about a book that has just been published and explores some of the beloved novels where the setting is just as integral to the story as the characters and plot. The book is called "Literary Landscapes: Charting the Real-Life Settings of the World's Favourite Fiction" and is edited by John Sutherland. It brings together essays by many different academics exploring both classic and modern novels which bring a place and time vividly to life. If you're also a book-lover who enjoys exploring other places in fiction, read on to find out more about this one, and even how you can get your own copy!
Disclosure: This is a sponsored post. I received a copy of the book so that I could read it and then write an unbiased review. All opinions are my own. This post also contains affiliate links. This means that if you follow a link and then purchase something, I will earn a small commission at no extra charge to you. This helps me with the costs incurred through running this site. Thanks for your support! You can find out more about sponsored posts and affiliate links on Tassie Devil Abroad here.
Literary Landscapes: Charting the Real-Life Settings of the World's Favourite Fiction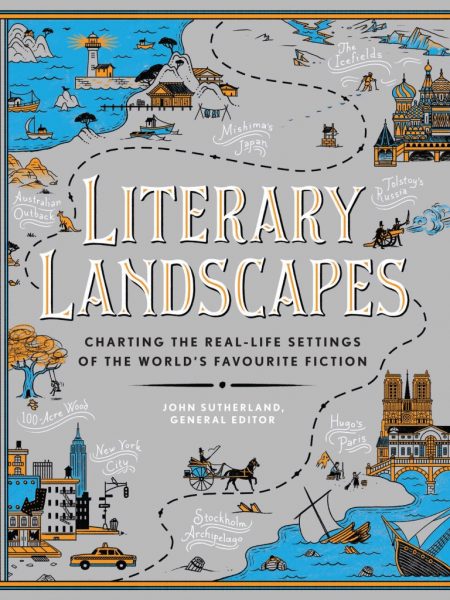 Literary Landscapes is divided into four sections and looks at novels set between 1817-1913 in Romantic Prospects, 1915-1945 in Mapping Modernism, 1947-1973 in Postwar Panoramas, and 1978-2017 in Contemporary Geographies. As the book itself proves, any novel about a place is inevitably also about a time. The era in which the events take place are just as important as the place, and is why novels such as Bleak House (Dickens, 1852-53), Mrs Dalloway (Woolf, 1925) and The Lonely Londoners (Selvon, 1956) can all take place in the same city and yet evoke completely different feelings as well as explore different themes. Literary Landscapes is perfect for dipping in according to your interests; of course, I wanted to see which novels were included from my country of birth as well as cities that I've lived in. I enjoyed being reminded of why I loved certain books such as Wuthering Heights and The Great Gatsby, and I also loved the tantalising tidbits that have ensured I have added quite a few new books to my "to-be-read" list!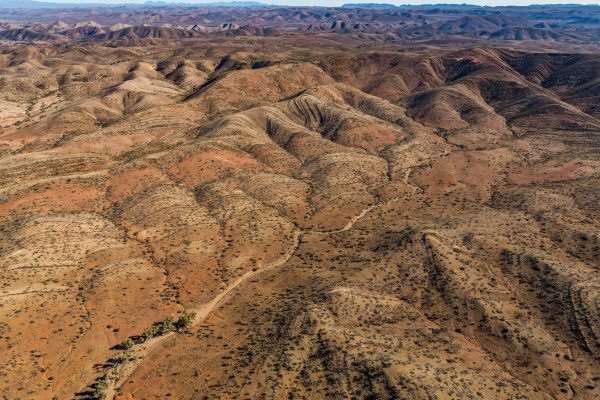 As well as essays on the books and their settings, there are lovely full-colour illustrations, diagrams and maps throughout. As an Australian I was particularly happy to see three Australian novels included in the collection; Patrick White's "Voss" set in the outback, Tim Winton's "Cloudstreet" set in Perth and Kate Grenville's "The Secret River" set on the Hawkesbury River in New South Wales. I'm sure other readers will be similarly gratified to see how the landscapes of their homes have been written. Alas, there were no Tasmanian novels included, but perhaps I should write a post about that myself soon!?
Want to Get Your Own Copy of Literary Landscapes?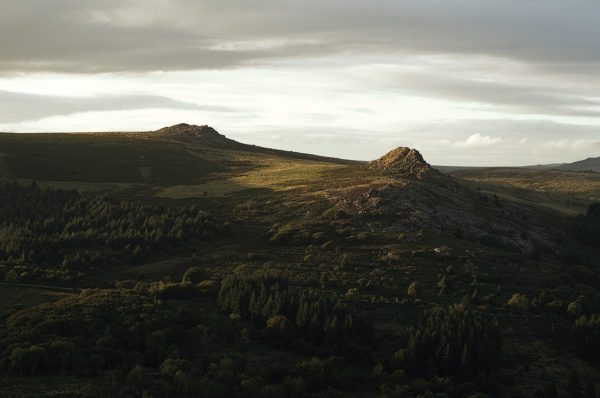 If you're located in the United Kingdom you can win a copy of Literary Landscapes for free! All you need to do is follow @modernbooks on Twitter and tweet about your own favourite #LiteraryLandscapes. But be quick, because the competition is only open until October 31st!! If you're not located in the UK (alas) you can purchase the book online or in bookstores. It's also worth noting that Literary Landscapes was preceded by "Literary Wonderlands: A Journey Through the Greatest Fictional Worlds Ever Created"; so if you're also a fan of books that took place in Wonderland, Narnia or Oz, you might like to get your hands on this one too!
Find Out More
As I mentioned, this review by me is part of an online book tour. If you want to read more opinions about the book or even take part in some fun quizzes based around it, make sure you also check out the blogs/bloggers in the image below! Their Twitter handles are below and you could easily just google the blog names too.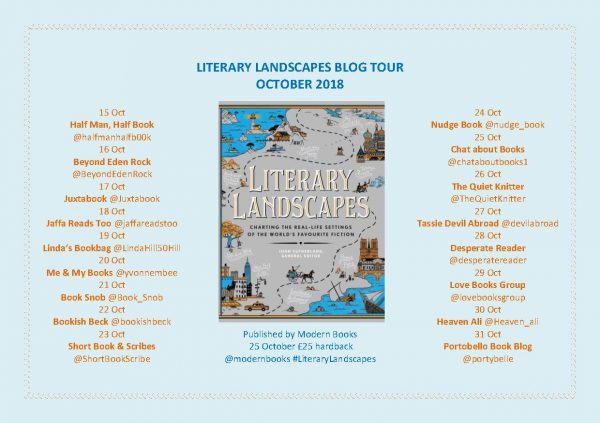 Have you ever read a book and fallen in love with the place it is set? Let me know in the comments as well as if you're now interested in getting a hold of Literary Landscapes! Don't forget to pin one of these for later too. Are you interested in reading more about my favourite books that made me want to travel somewhere? Then also check out this post!