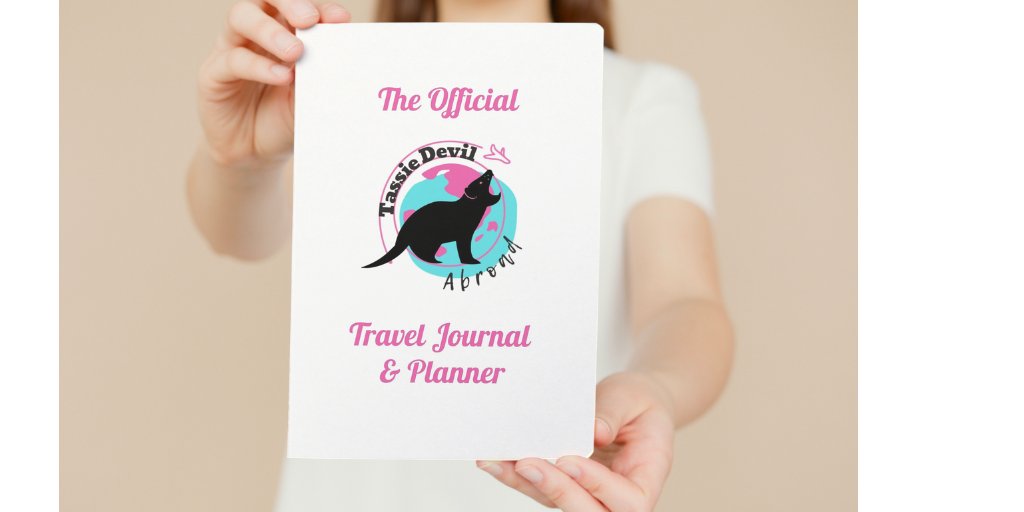 If you're new to travelling, someone who gets overwhelmed easily or even a seasoned traveller who just wants a better way to organise everything, then this freebie is for you!
I've put together this complete travel journal AND planner so that everything you could ever want or need to know or find before, during and after your trip is in one easy-to-access place. These are all the planning details I use myself when getting ready to go somewhere, and I want to make it easier for you to travel as well.
Inside you'll find pages for writing down all the important booking information you might need, as well as itinerary planning pages and even pages to fill out as a quick journal while you're on the go. If you also like to track your spending, there are budgeting pages as well.
This is a digital download freebie, meaning you will need to print it off yourself if you want to fill it out by hand, or you can use it as a digital planner and journal. If you need more of any pages you can just duplicate them or print as many as you like. You could print the pages out and stick them in a binder or even get them professionally bound if you want the feel of a 'real' travel journal.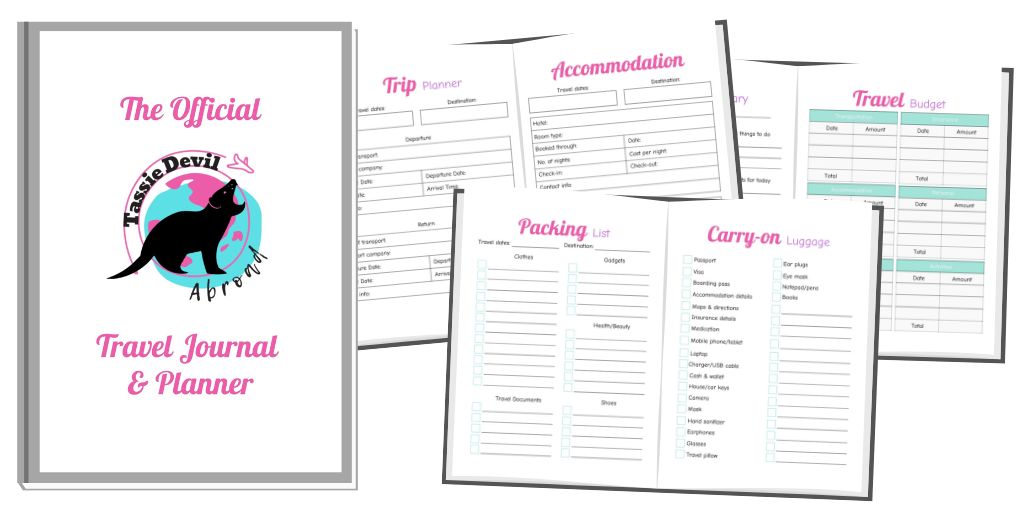 But the main idea is to make it as simple and affordable as possible (so you can save money for more fun things while travelling!) so feel free to just print it out and even throw the pages away (or recycle them) when you're done and then print them again for the next trip you take. While I have used colours, I deliberately kept them light and simple, so if you don't have a colour printer it won't look weird printed in black and white.
What's Included
Destination guide overviews to fill out with the top attractions you want to see
Planning pages for dates, transport and accommodation
Packing lists for carry-on and checked luggage, some of which are already filled out
To-do list for things to remember before you go!
Space for keeping track of daily activities
Travel journal pages plus quick snapshot pages for jotting down the main details on the go
Budget tracker along with sheets for keeping track of savings and expenses
To access this freebie all you need to do is sign up for the newsletter and then it will be sent straight to you. Of course, feel free to immediately unsubscribe after you get it if you like, but I'm hoping you'll stick around long enough to receive some of my newsletters which I endeavour to fill with handy tips for travel and plenty of inspiration. You'll also get first look at any future freebies and new products!