Late last year I became aware that something was being constructed near Almere when a cable car appeared going over the highway that leads to Amsterdam. Upon looking it up online when we got home I discovered that Floriade Expo was the upcoming event requiring all the construction work, and started to get excited about visiting in 2022! Well, now it is here and I have visited so I can now also tell you all about Floriade Expo in Almere, based on my own first-hand experience. Here's everything you need to know about visiting the Dutch Floriade!
What is Floriade Expo?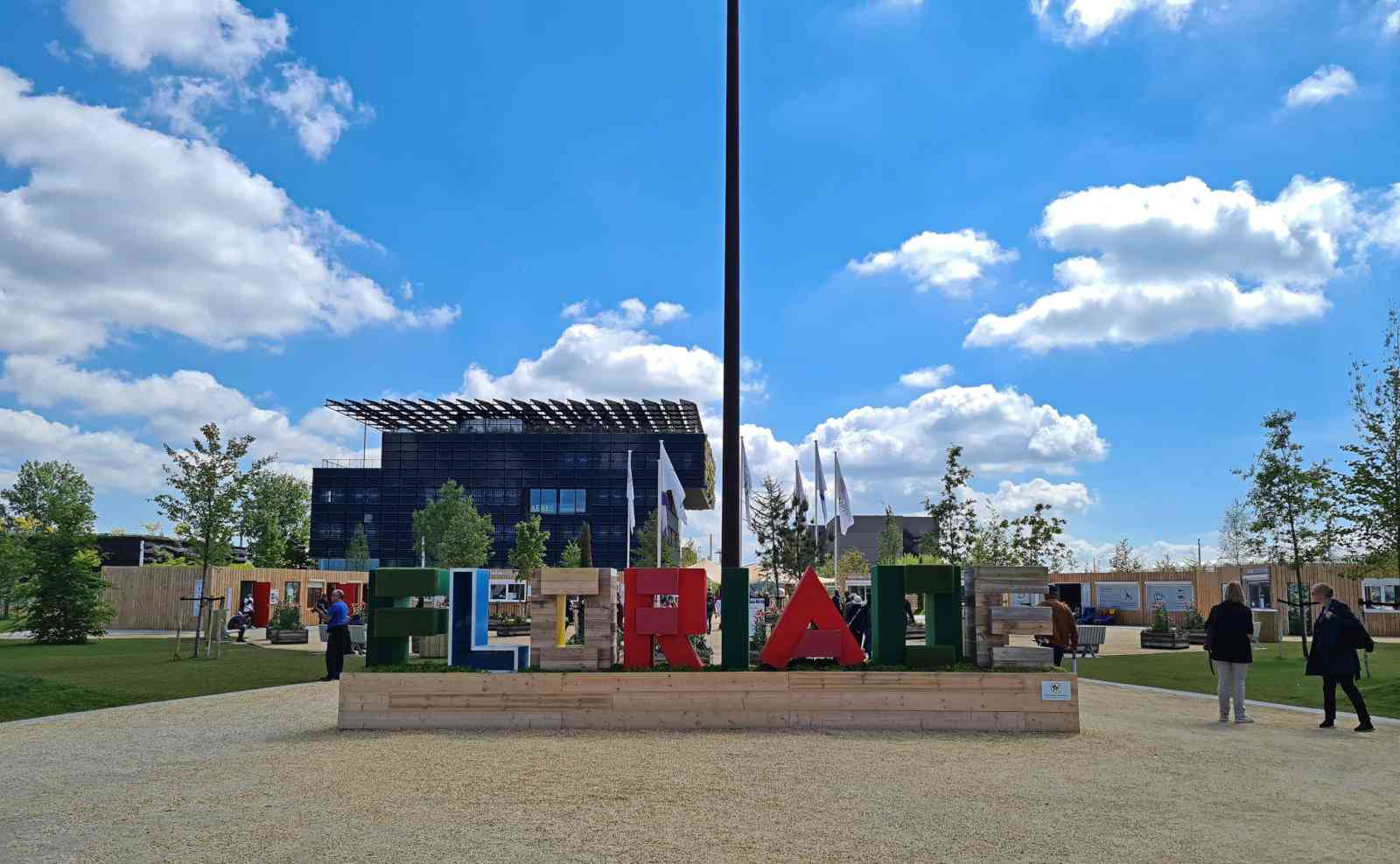 Basically, Floriade is an international exhibition and garden festival, held every 10 years in the Netherlands. The very first Floriade was held in Rotterdam in 1960, with the famous Euromast being constructed as part of the occasion! Coordinated by the Dutch Horticultural Council, each decade Floriade is organised "to strengthen the image of Dutch horticulture and to promote exports". There has been a different theme for each Floriade Expo, and in 2022 the theme is Growing Green Cities.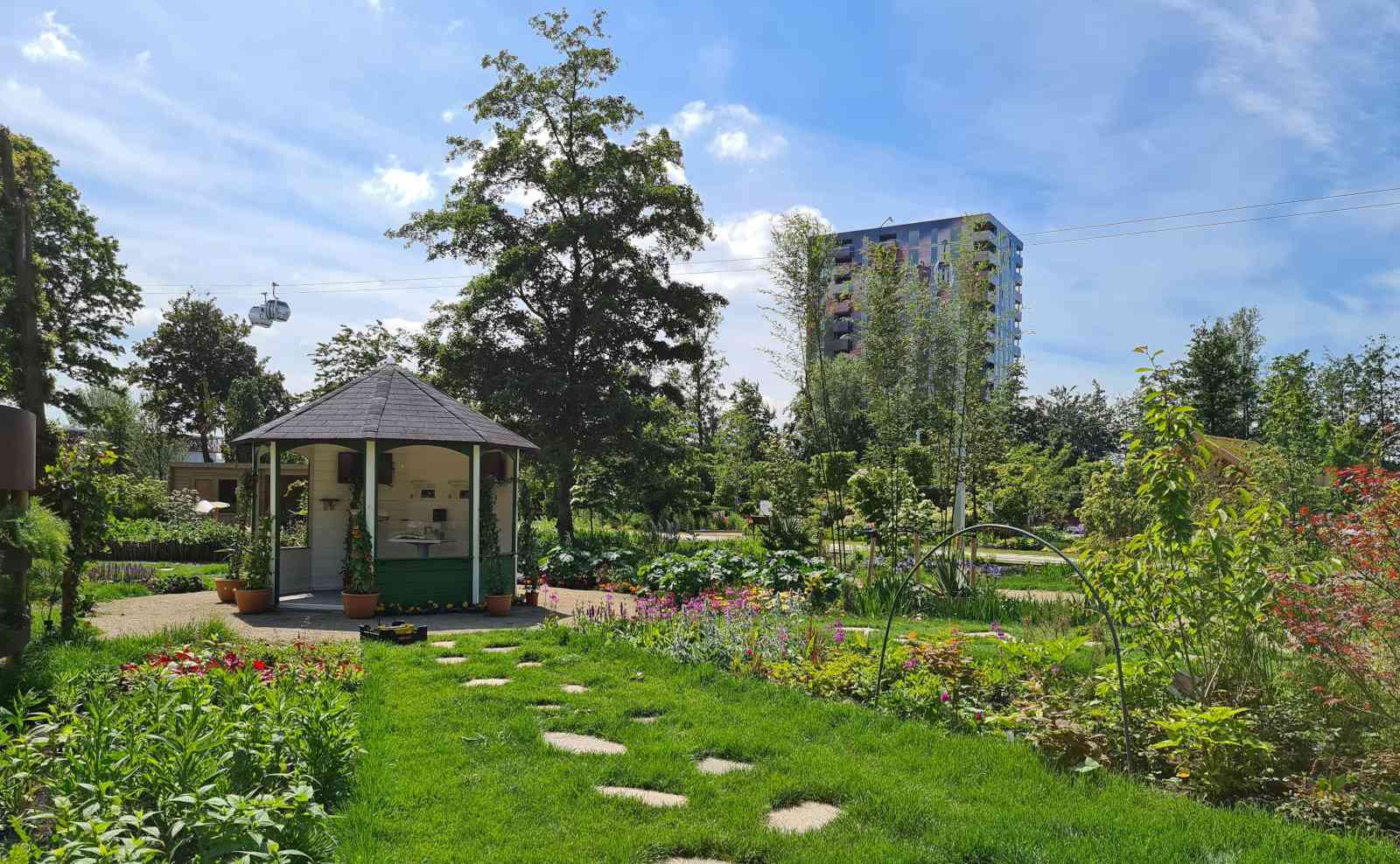 I think it's quite fitting that this Floriade is being held in Almere, as it's part of the youngest Dutch province, Flevoland, which was completely reclaimed from the sea and features a lot of very modern, innovative architecture. Fun fact, there's also a Floriade held in Australia every year, in Canberra, although that's more of a spring flower and entertainment festival. It does feature plenty of tulips though!
Anyway, the location of Floriade Expo 2022 was constructed in the Weerwater, an artificial lake next to Almere Stad. The theme of Growing Green Cities has been demonstrated by building a neighbourhood filled with plants, bridges, parks and sustainable buildings. Along with plenty of innovation by the Dutch organisers, countries from around the world also have pavilions to showcase their own culture, plants and innovative ideas. At many of them, you can also try local foods too!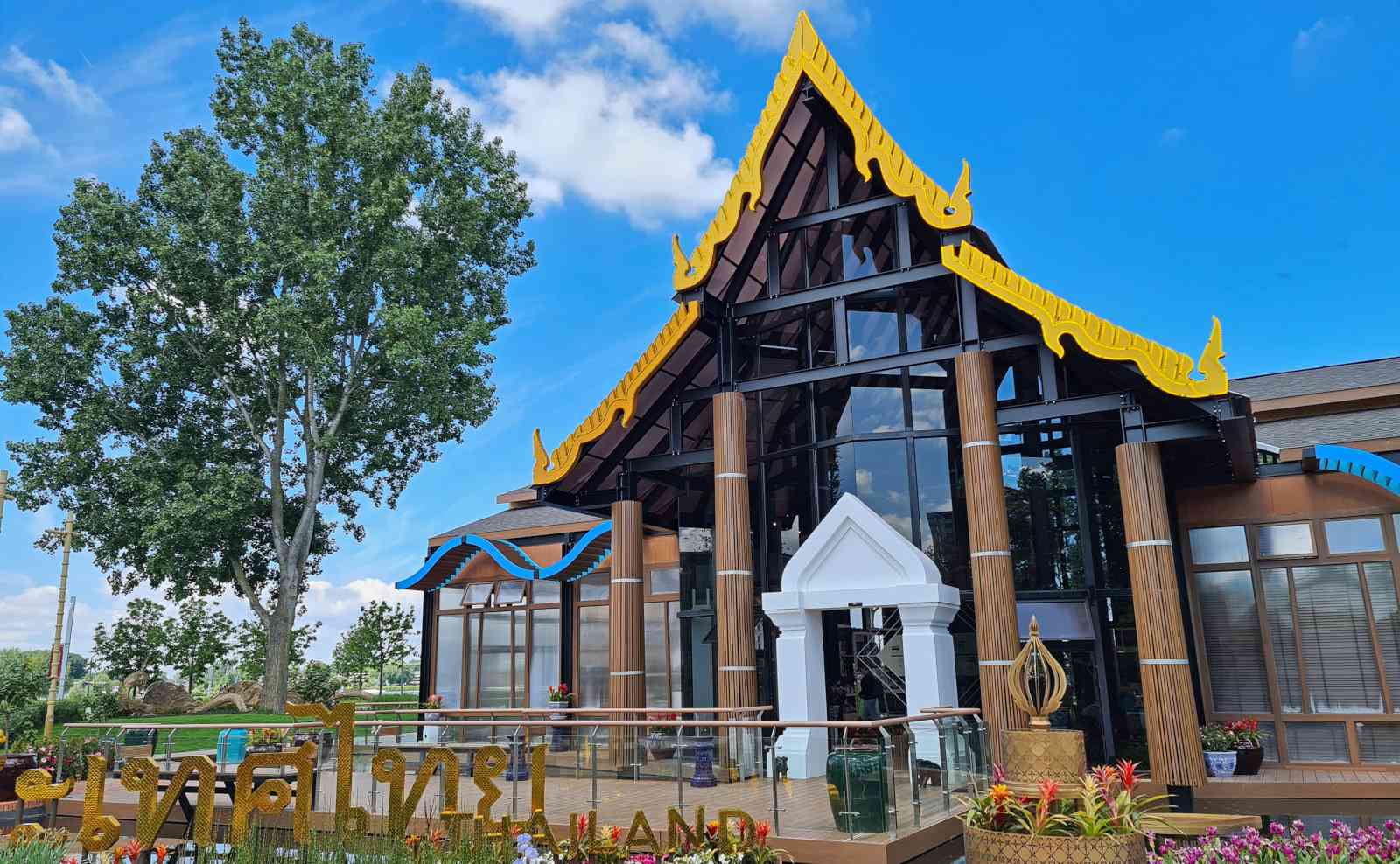 What to See and Do at Floriade Expo 2022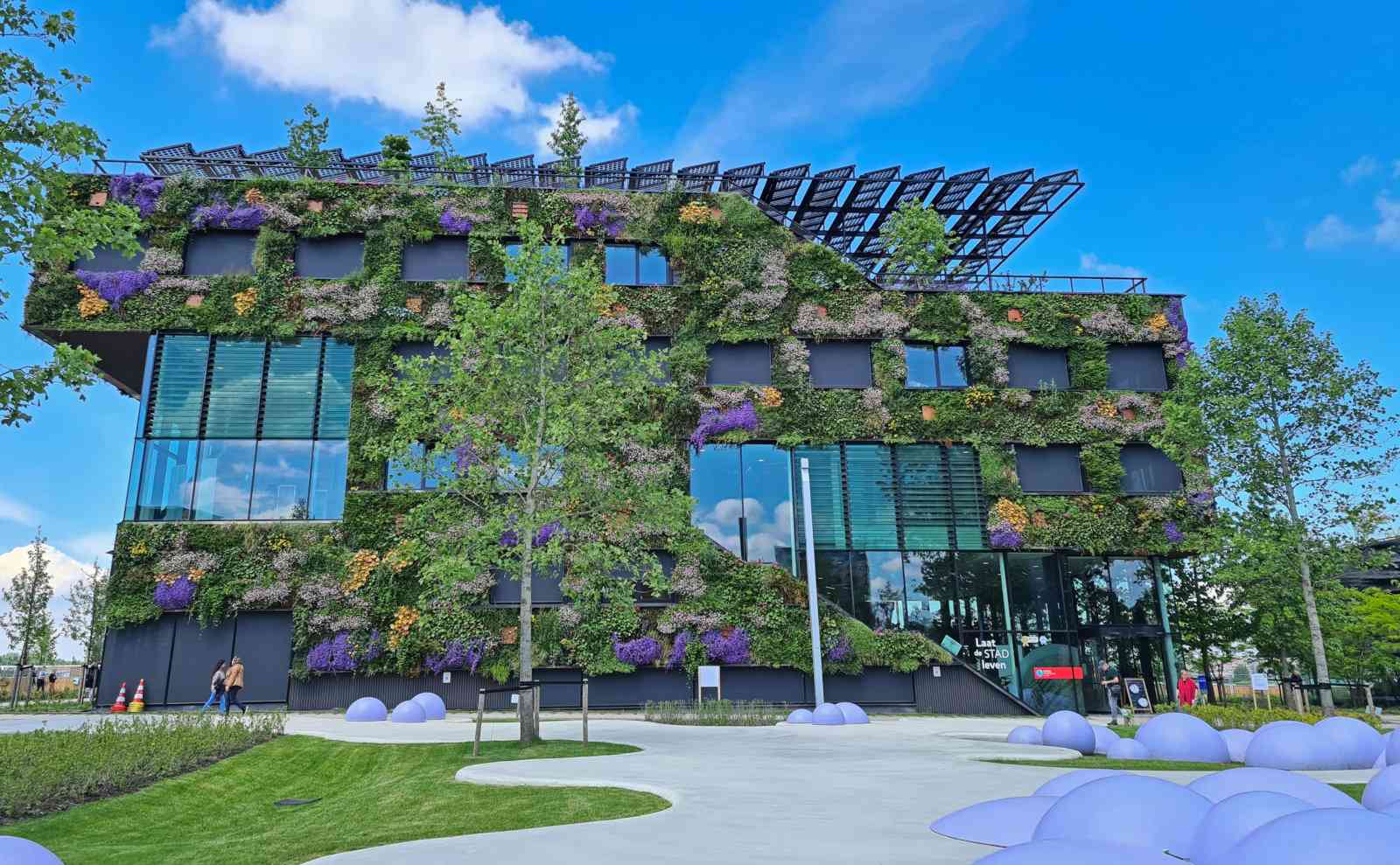 The main point of Floriade Expo 2022 is to come and see all the exciting ways we can create more sustainable cities. Since it's an expo, there are many pavilions with exhibits and information on topics around sustainable ways to live in harmony with the environment. For example, The Natural Pavilion showcased sustainable building materials and ways of building, as well as looking at "endangered foods" and how to create vegan cheese or leather from seaweed.
Not surprisingly, there are many different garden areas, with most of the country pavilions showcasing native plants with traditional arts and crafts. Some of the pavilions also had live music as well as food and drinks. There are also a number of food stalls, cafés and restaurants throughout Floriade, so you can have a snack or drink as you go. You could also bring a picnic to enjoy on one of the many grassy areas. There are regular live music performances and activities for children, as well as a cable car so you can see the whole area from above.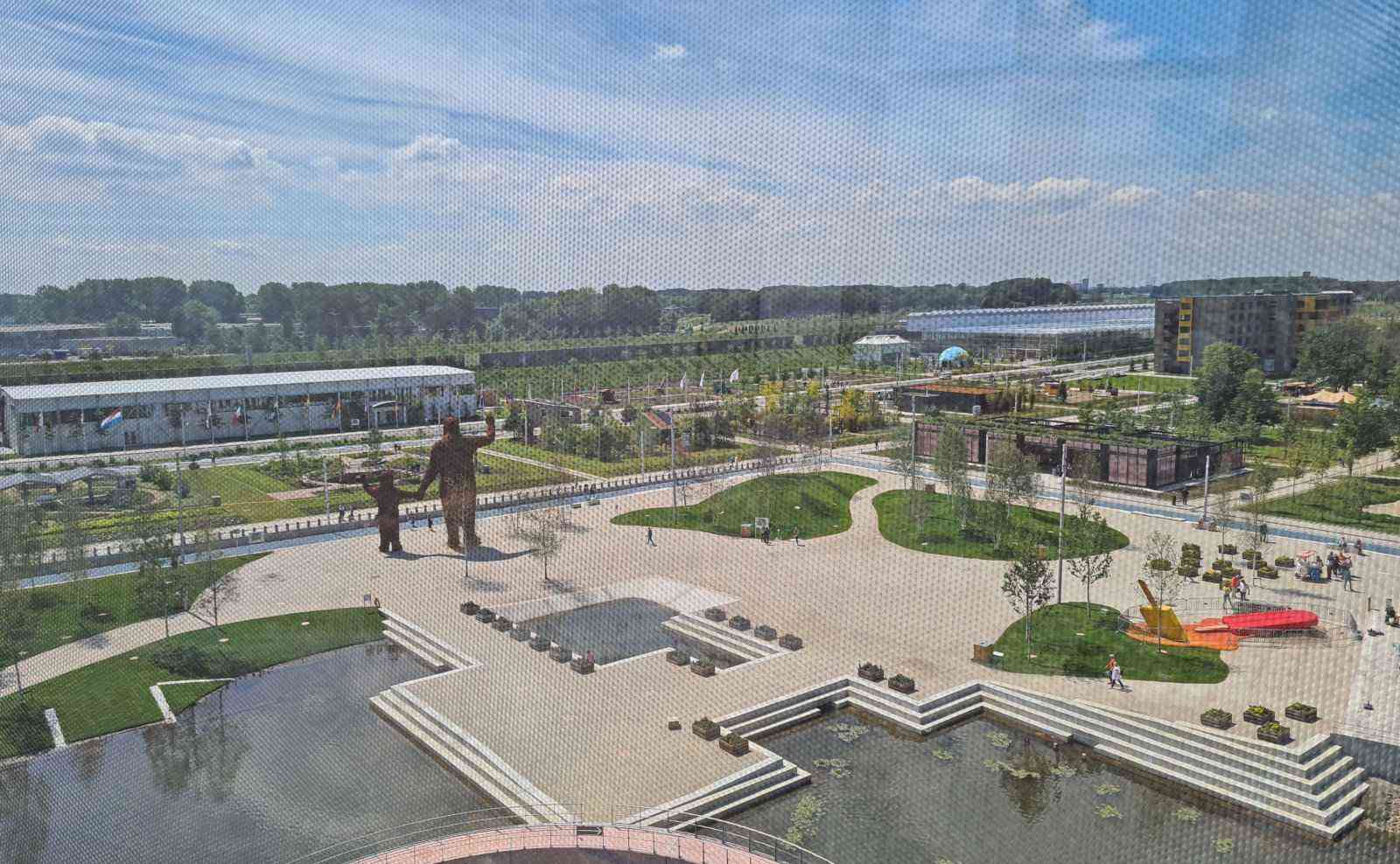 My Favourite Parts of Floriade Expo 2022!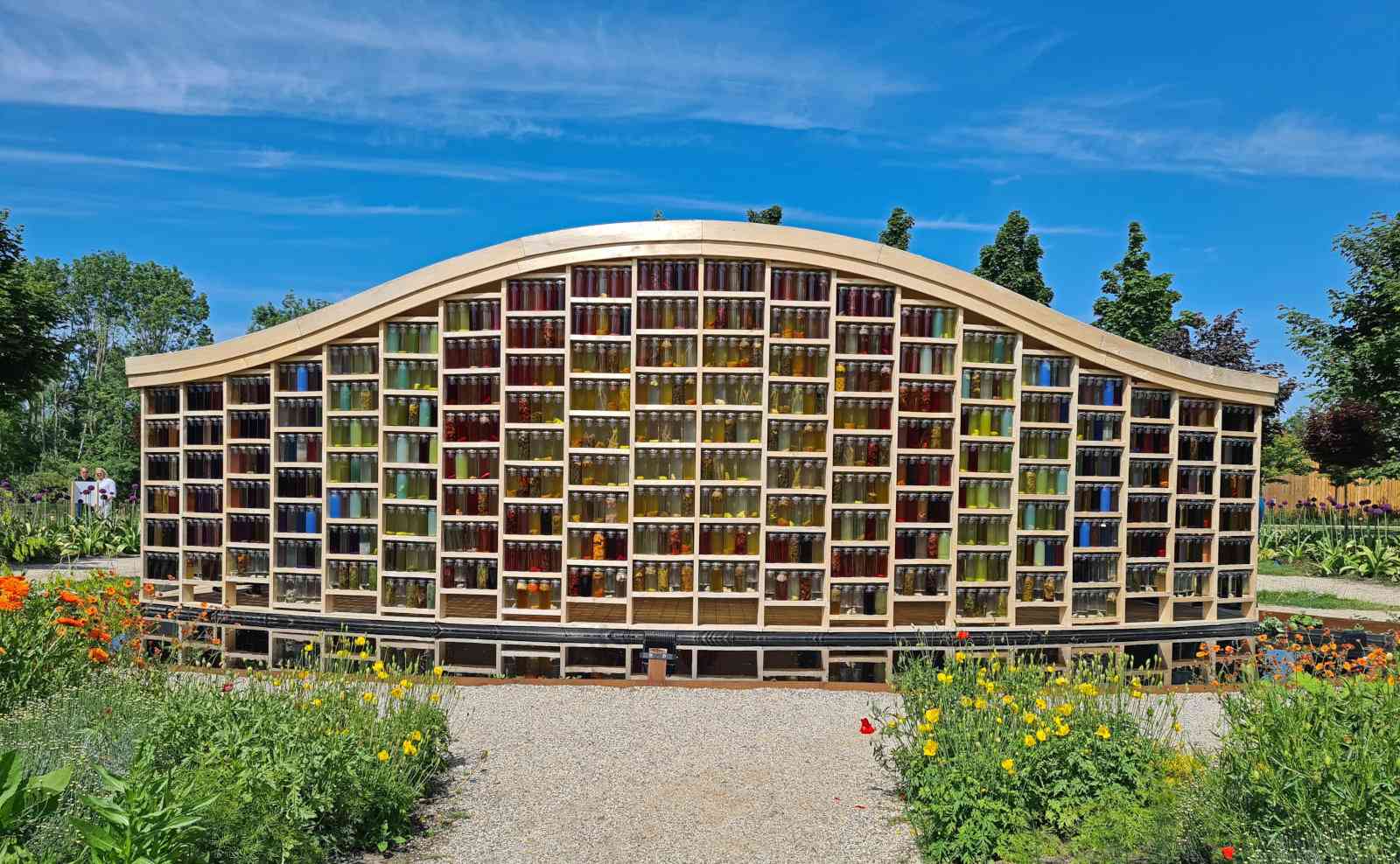 I have visited Floriade once (so far) with my brother-in-law and we didn't actually get to see the whole thing because it's huge! Don't worry, we're planning to come back again so I will update this post then. But we both thought it was funny that out of all the 'exotic' displays and stuff, we both chose the same thing as our 'highlight' of the day: a display by the Almeerse Wolunie, an association which processes wool from sheep in Almere. Their pavilion featured big jars full of wool and coloured water on one side, with a huge eye made entirely of fabric on the other side. It was lovely sitting inside this pavilion enjoying the light shining through the bottles, while the interior wall also featured a fabric side and a feathered side!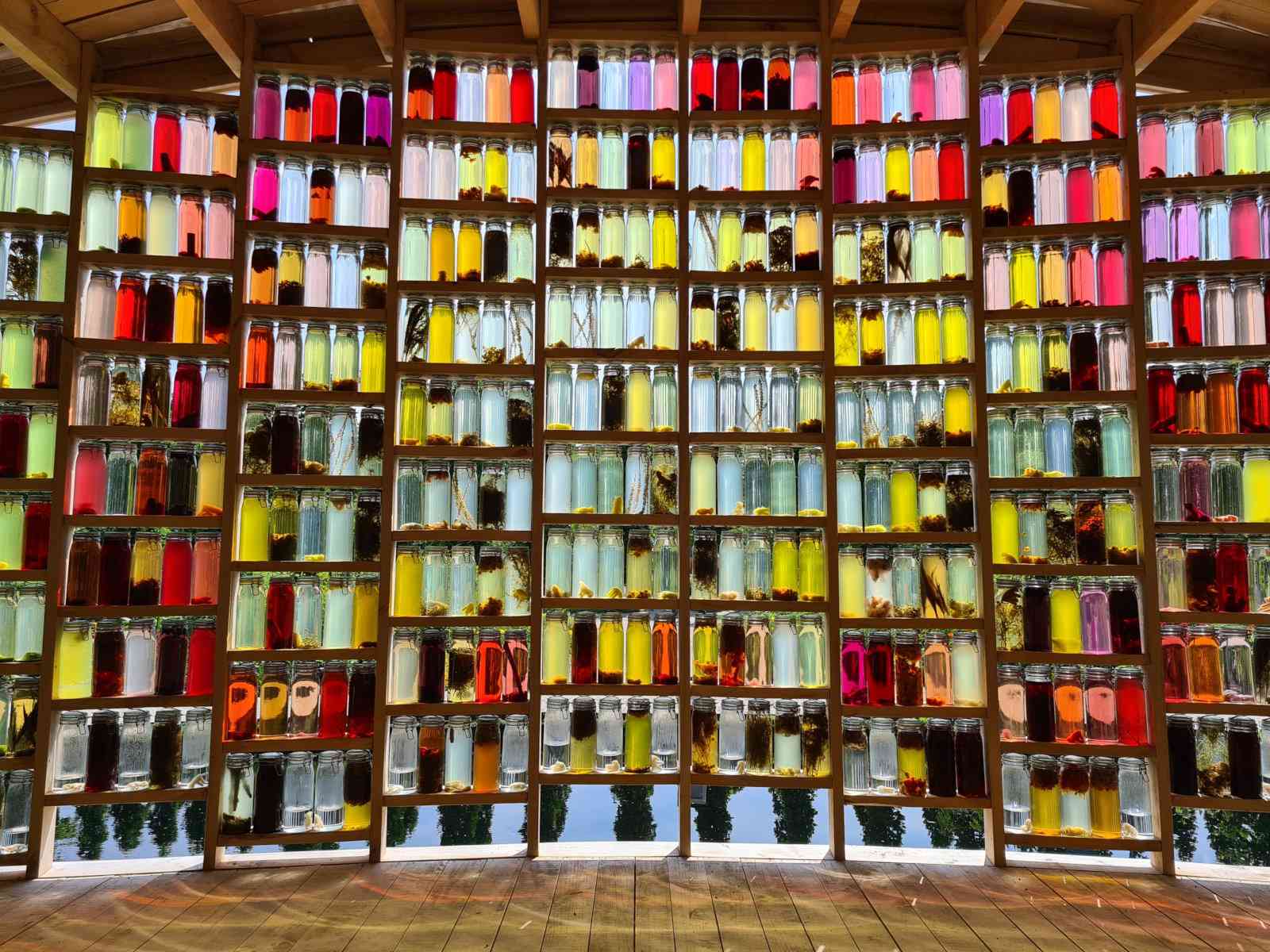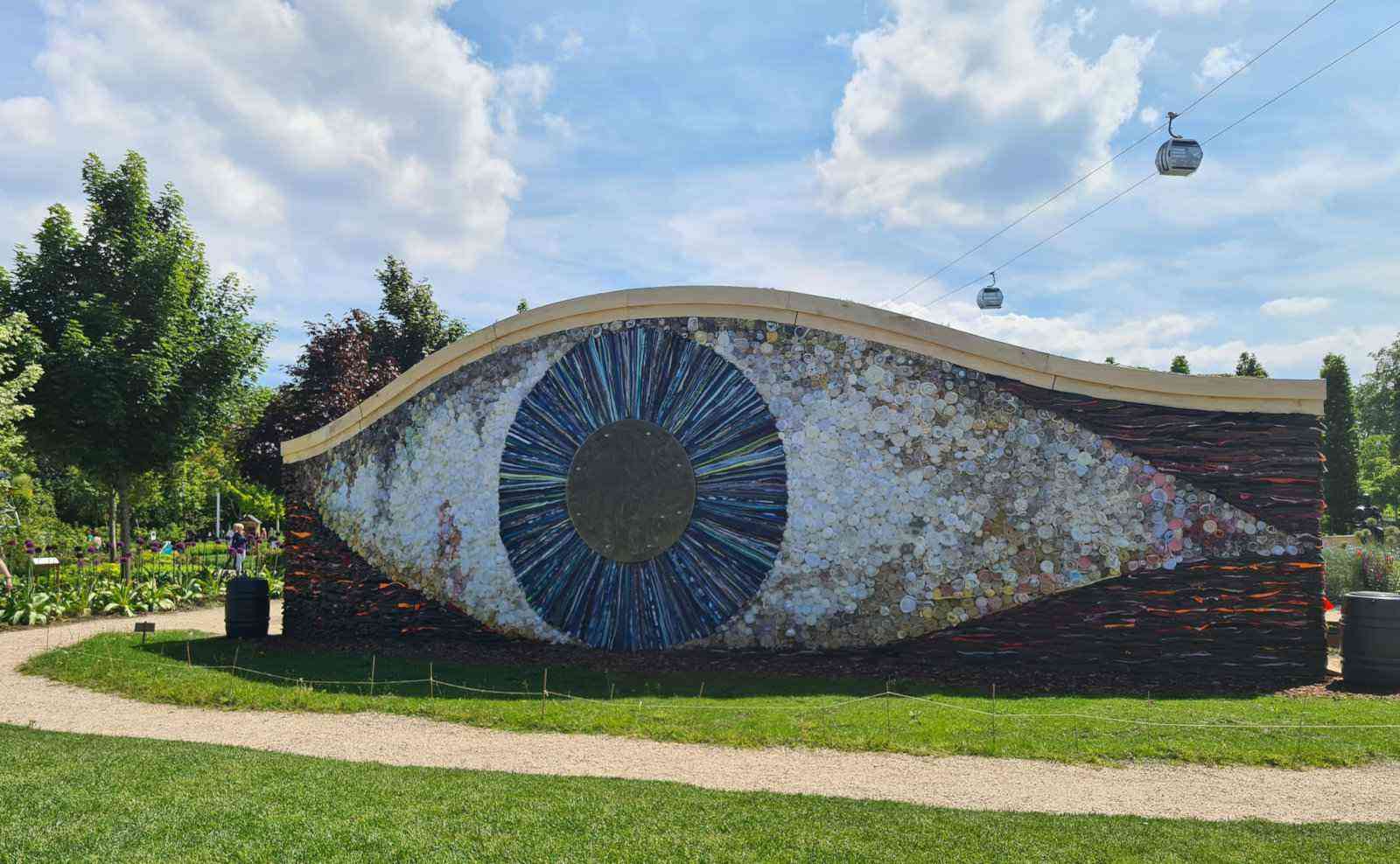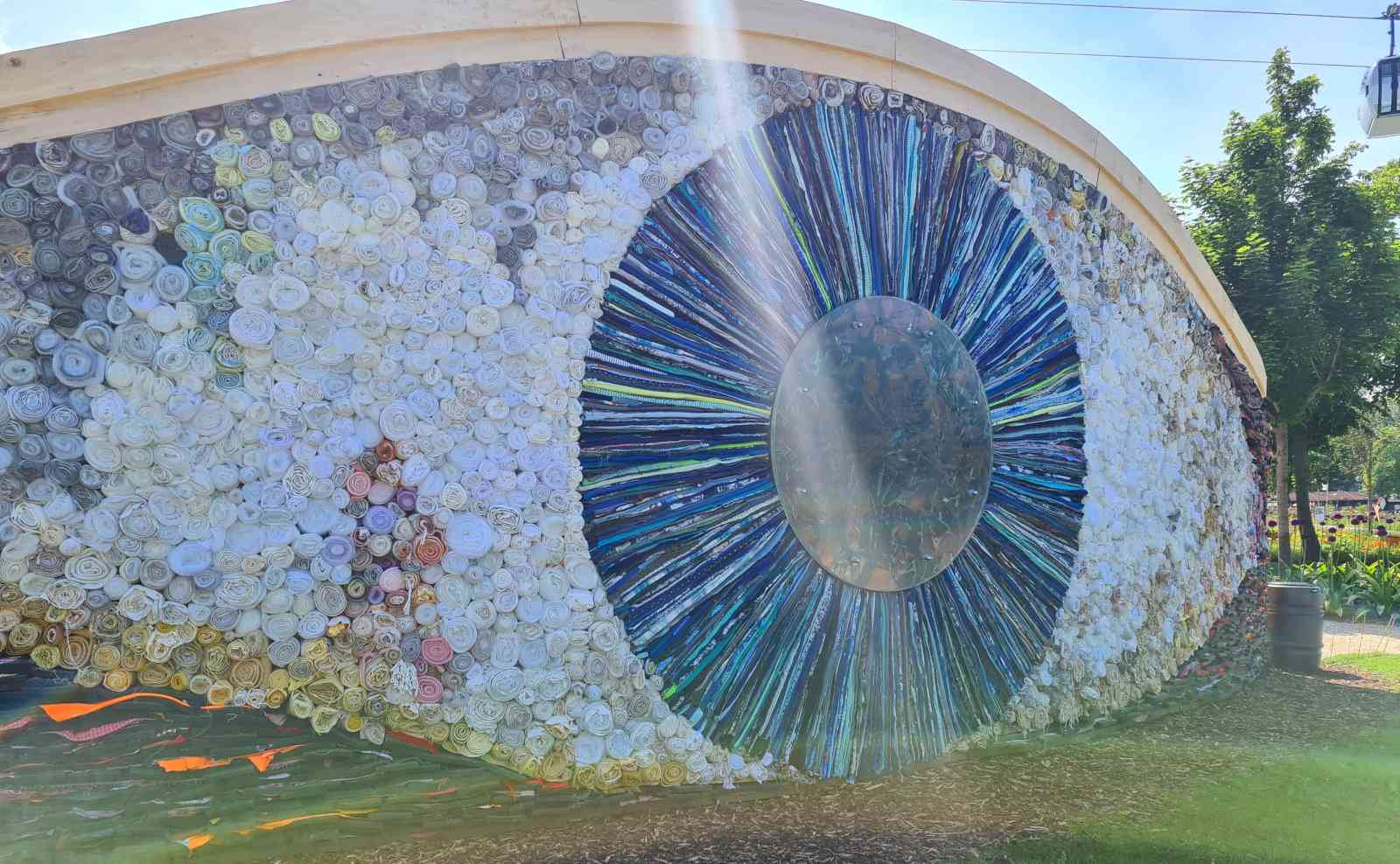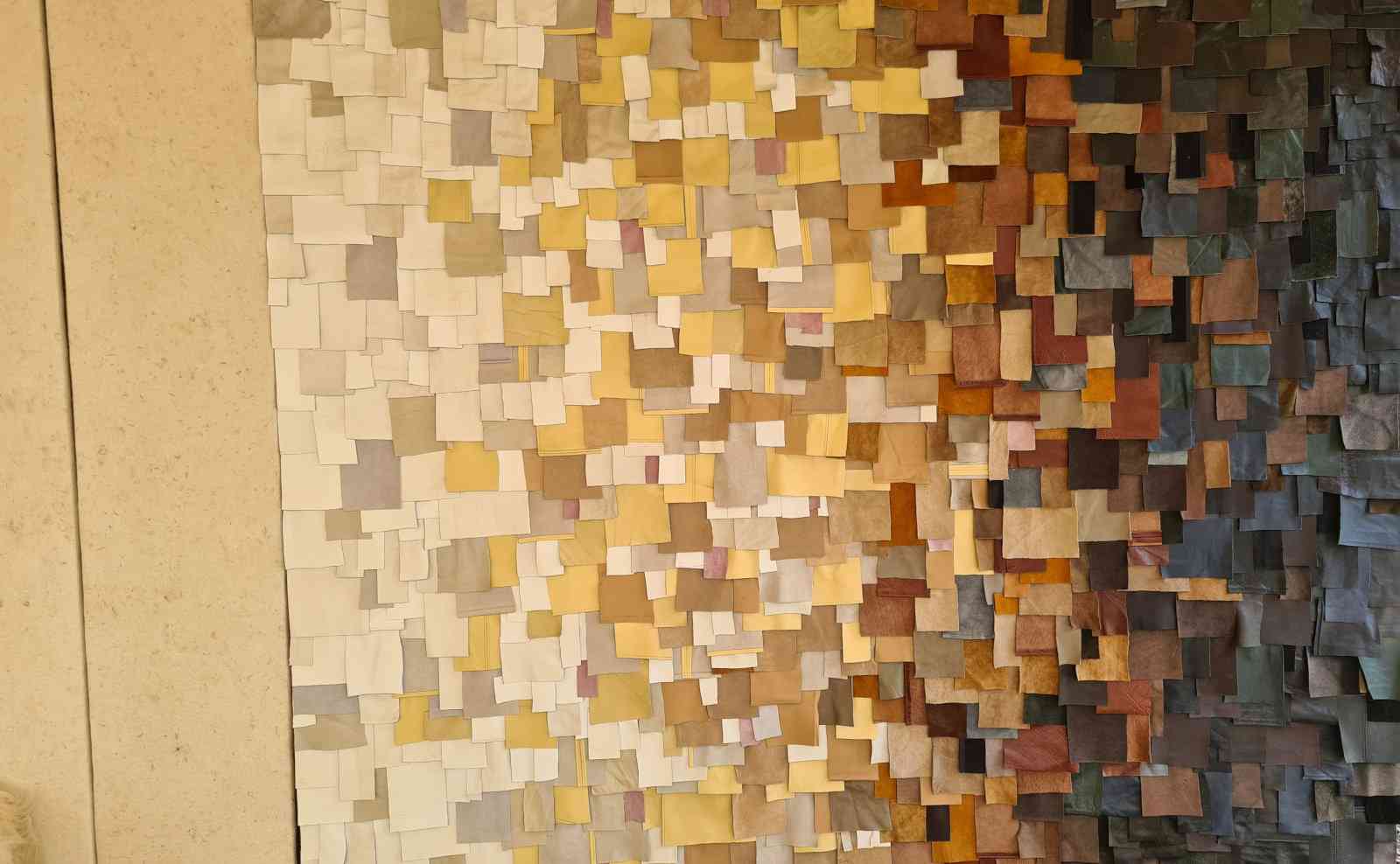 I also really enjoyed some of the sculptures and installation art we saw throughout the park, including the two robots that were made from discarded electronics and periodically moved their head around, looking at you and blinking in a rather eerie way!
I loved the tranquil little garden spot below, which also features a lookout across the Weerwater to Almere. It was very peaceful here since it's right on the top border of Floriade, so there weren't many other people around. The pond also had a cool spiral all around it.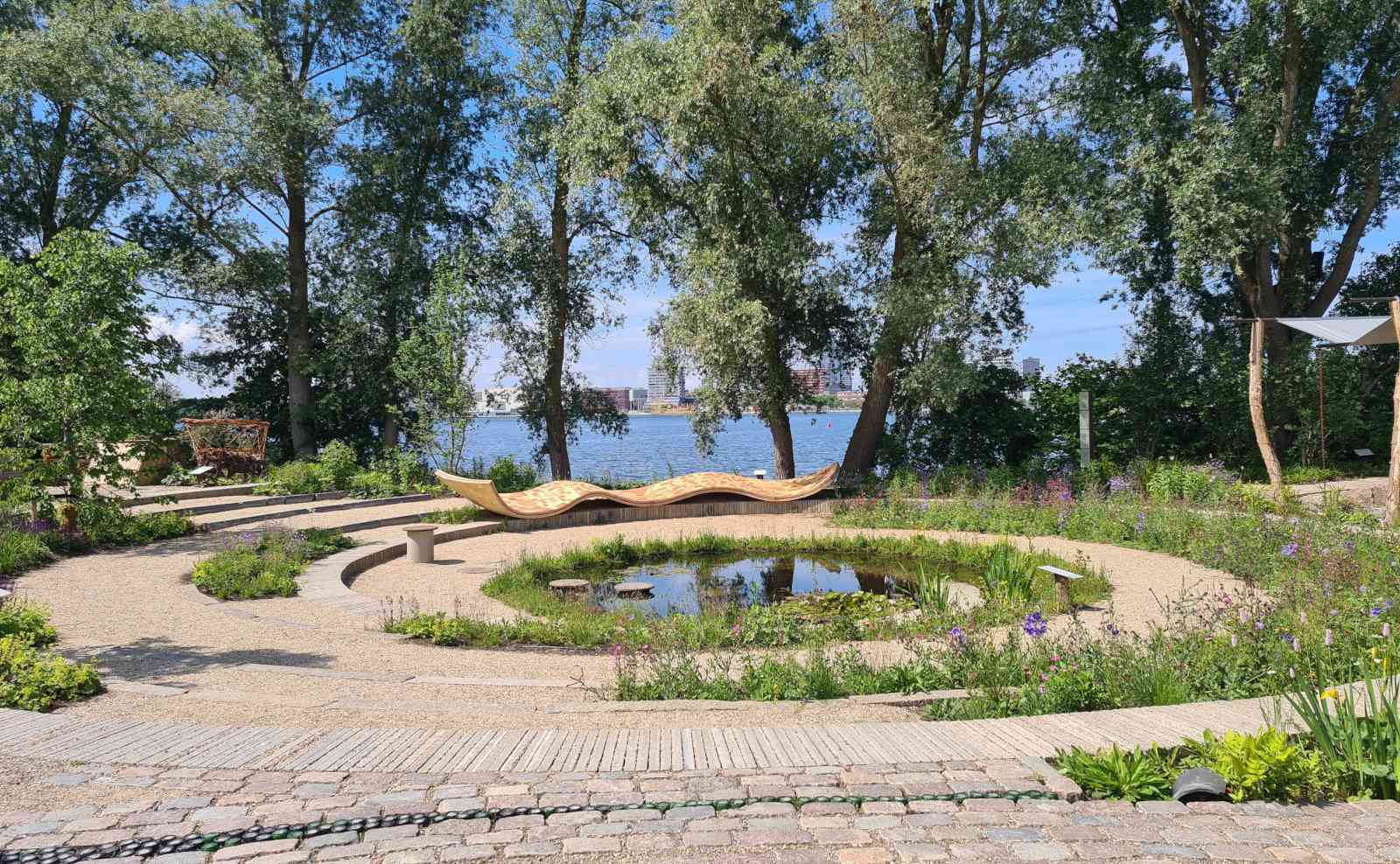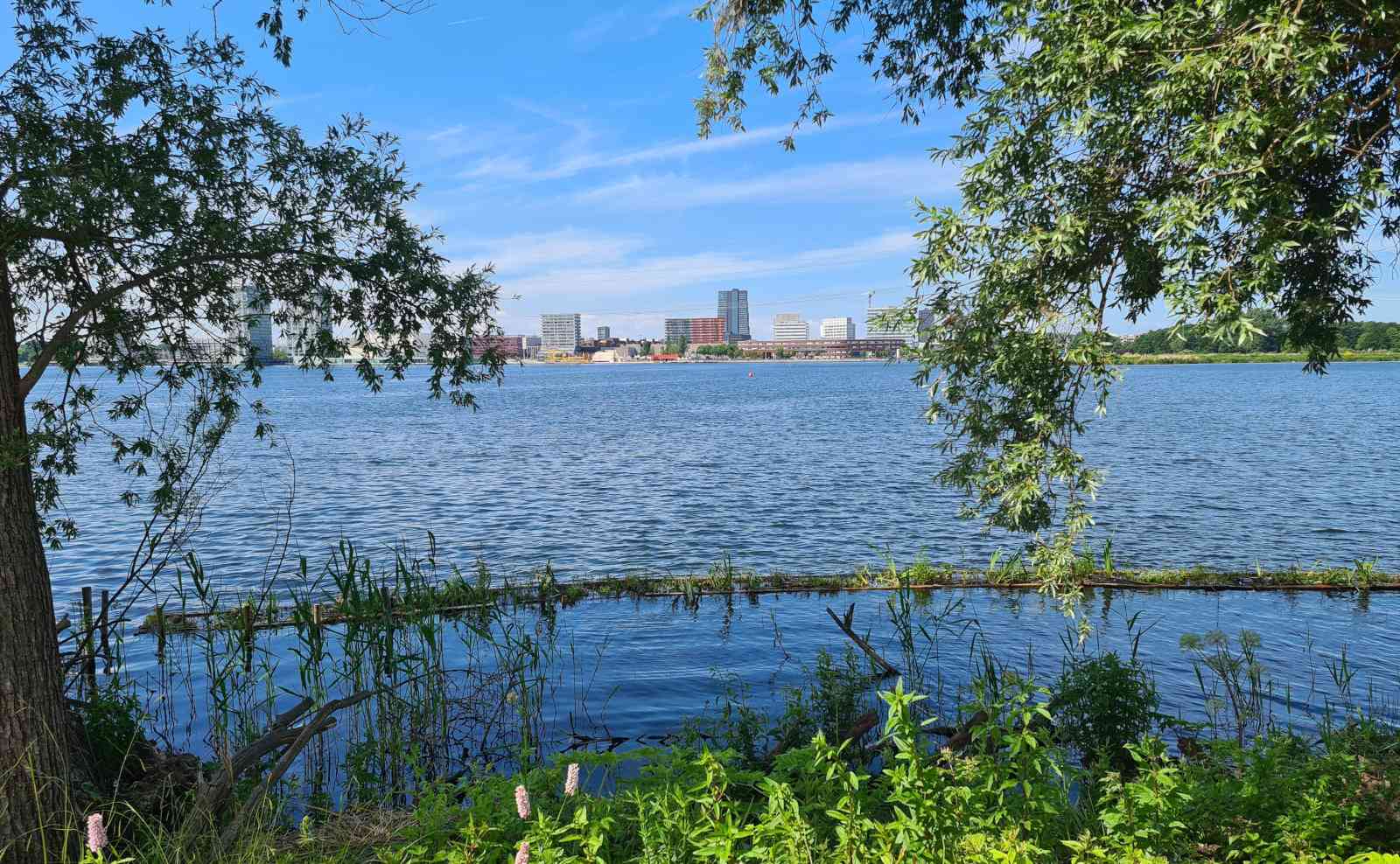 I liked the post-apocalyptic, nature-taking-back-the-urban-environment feel of the little section below too. There was actually a handle on the pipes which played music when turned.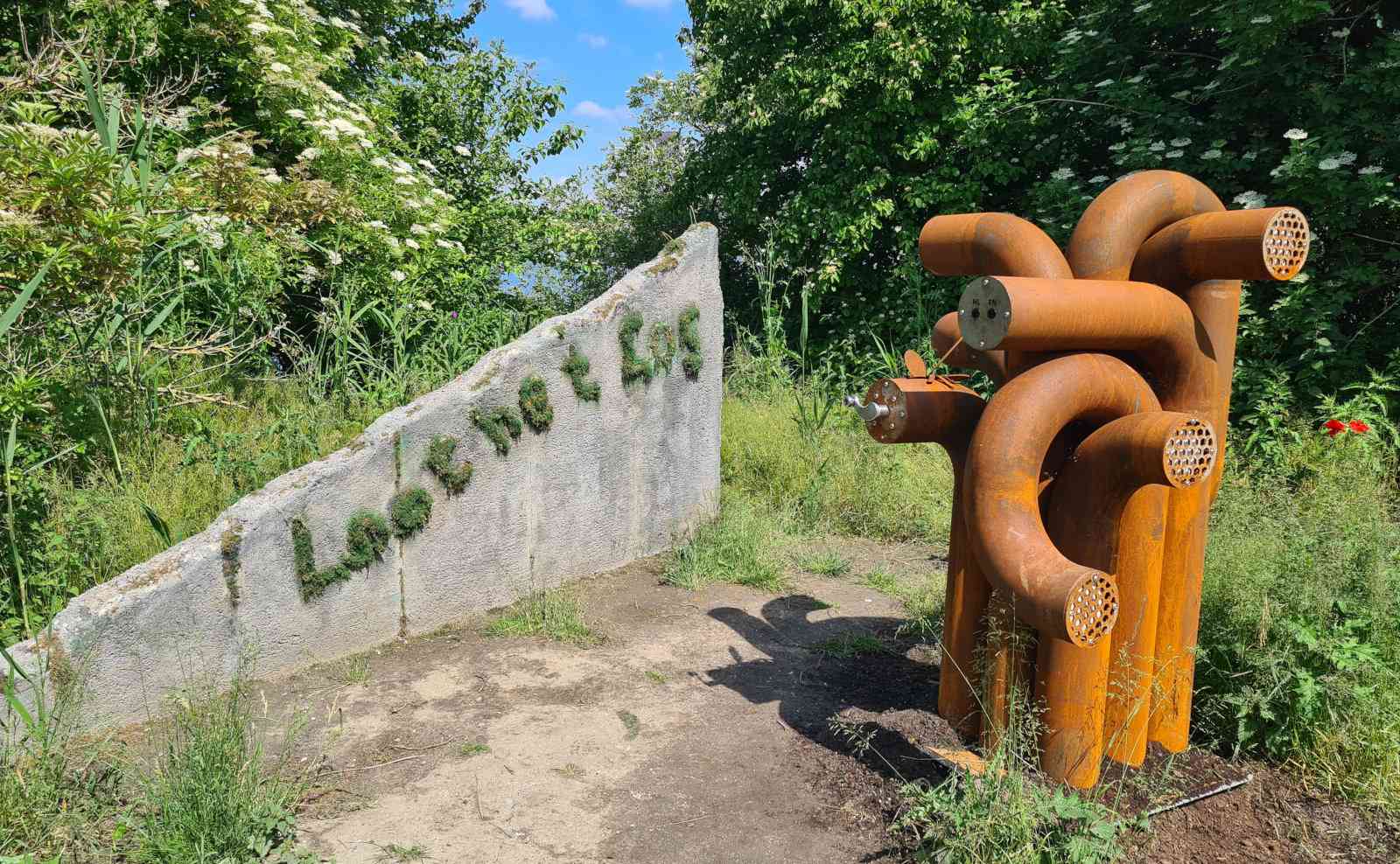 There was even a little Lego-ish diorama of Floriade that you could look at and see the whole thing as if you were a giant! Obviously, it's not actually made of Lego, but it was a similar kind of thing.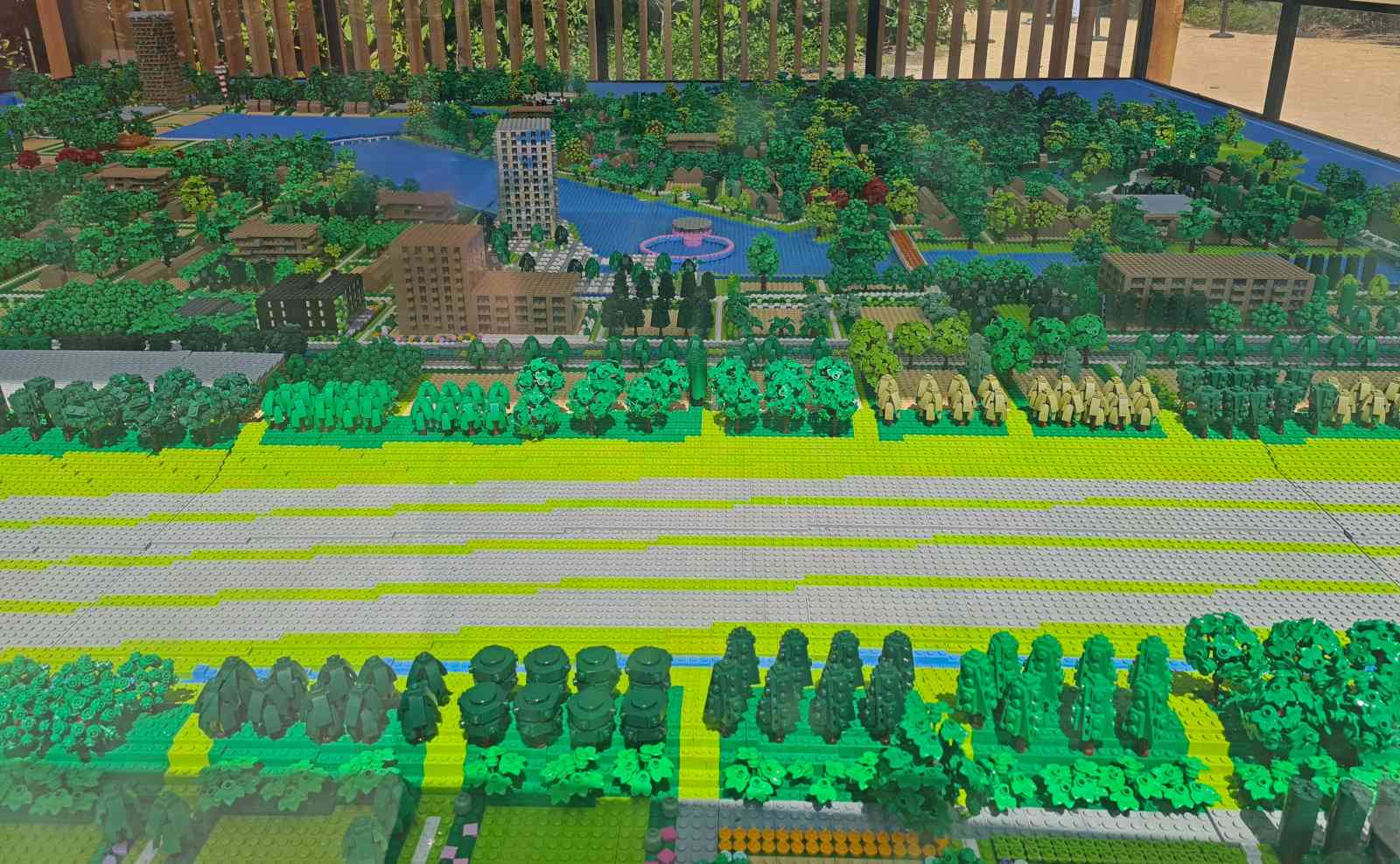 The Future of Floriade Expo in Almere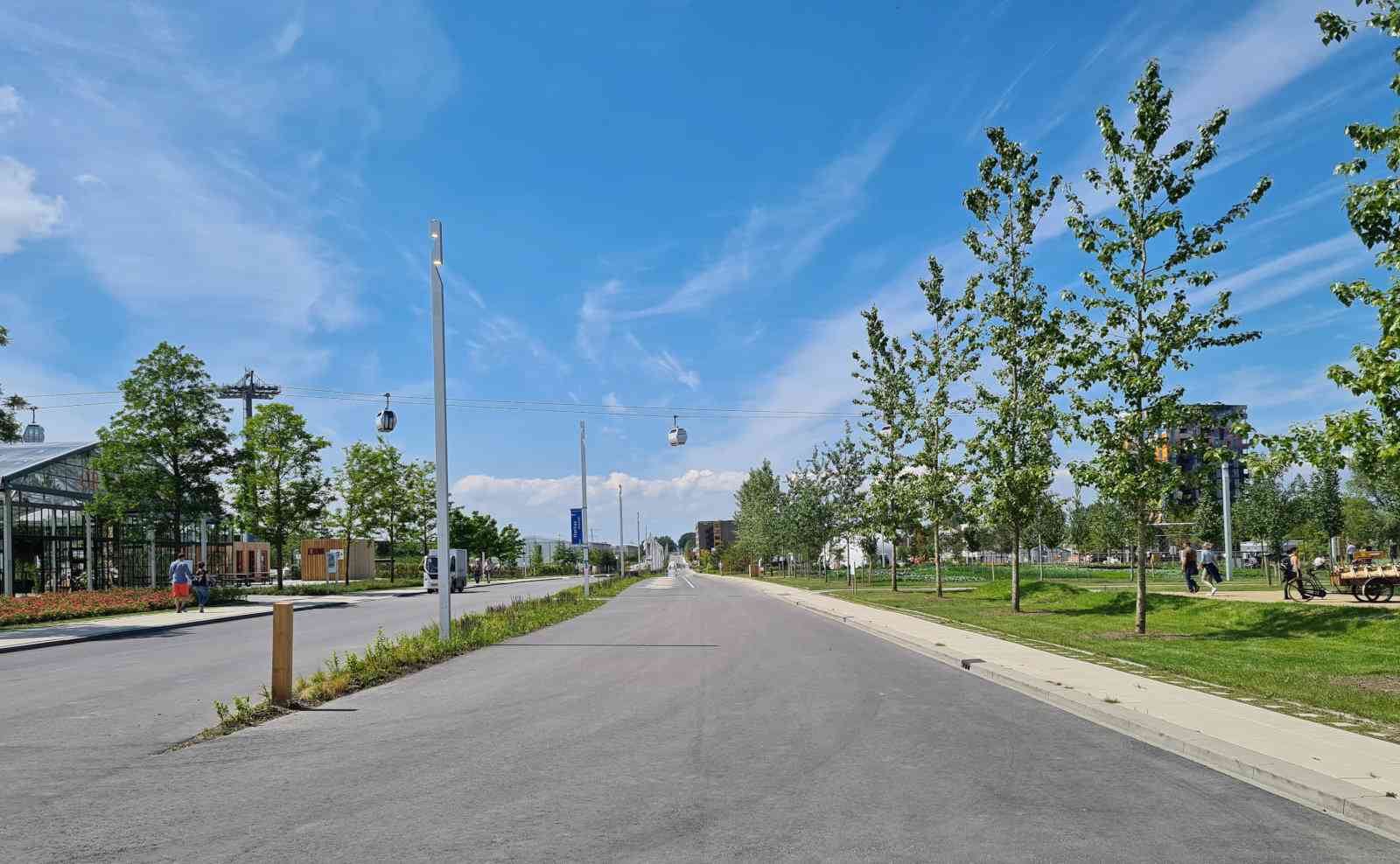 Floriade is open until October 2022, with changing displays of plants and different activities until then. When we visited they were in the process of changing many of the flowerbeds from spring flowers to summer ones, and many of the exhibitions are changing each month to focus on seasonal plants or foods. Watch this space for when I go back to see what's changed. For example, in the photo below a canopy is in the midst of being grown, so the greenery should be much more advanced in a few months.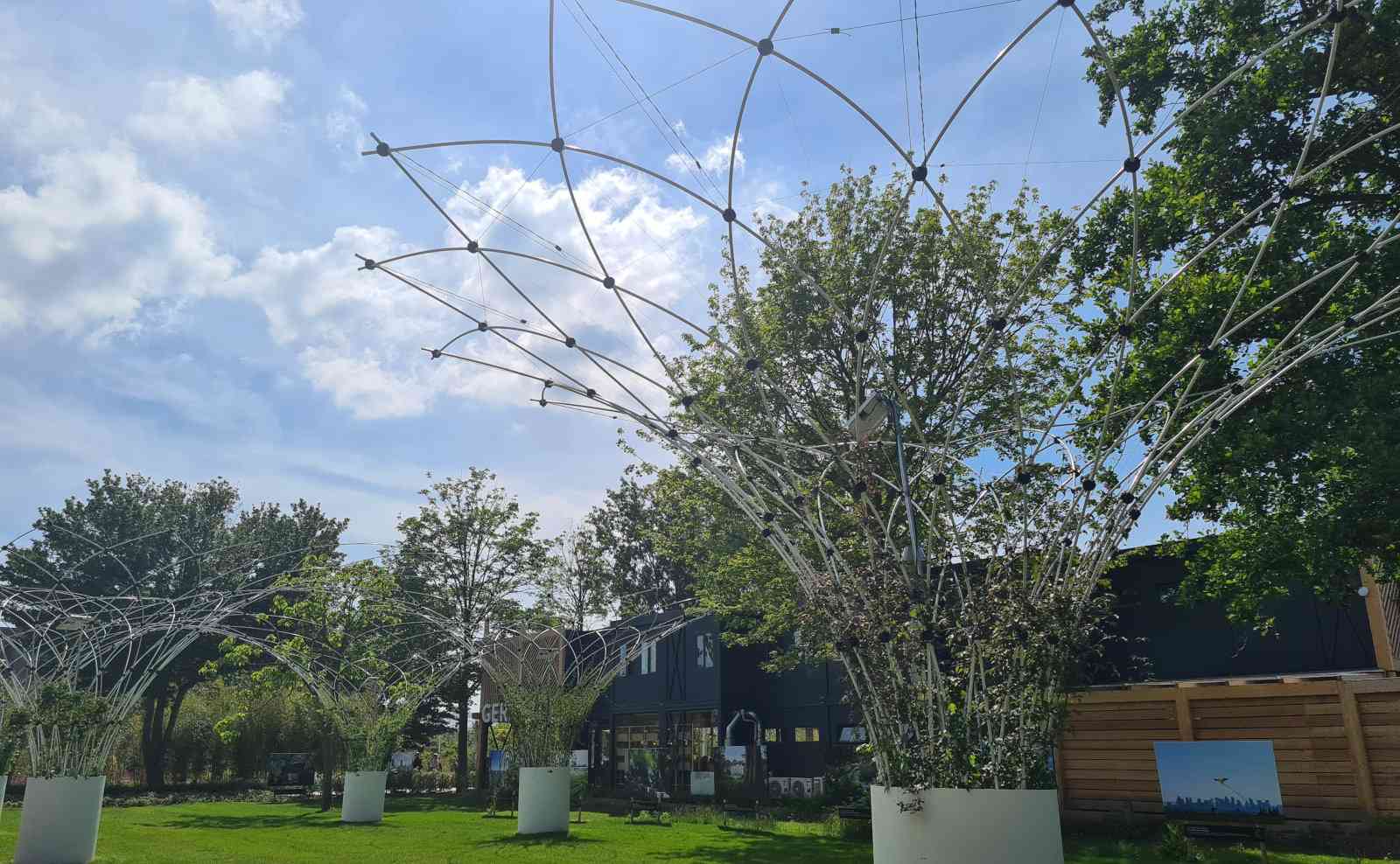 One of the most fascinating things is that when the expo is ended, the area is going to be converted into a new neighbourhood of Almere. Most of the pavilions will be removed and housing will be built, but it should remain a very green place to live. Don't worry, you can bet I will be back after it becomes a residential area to see the difference!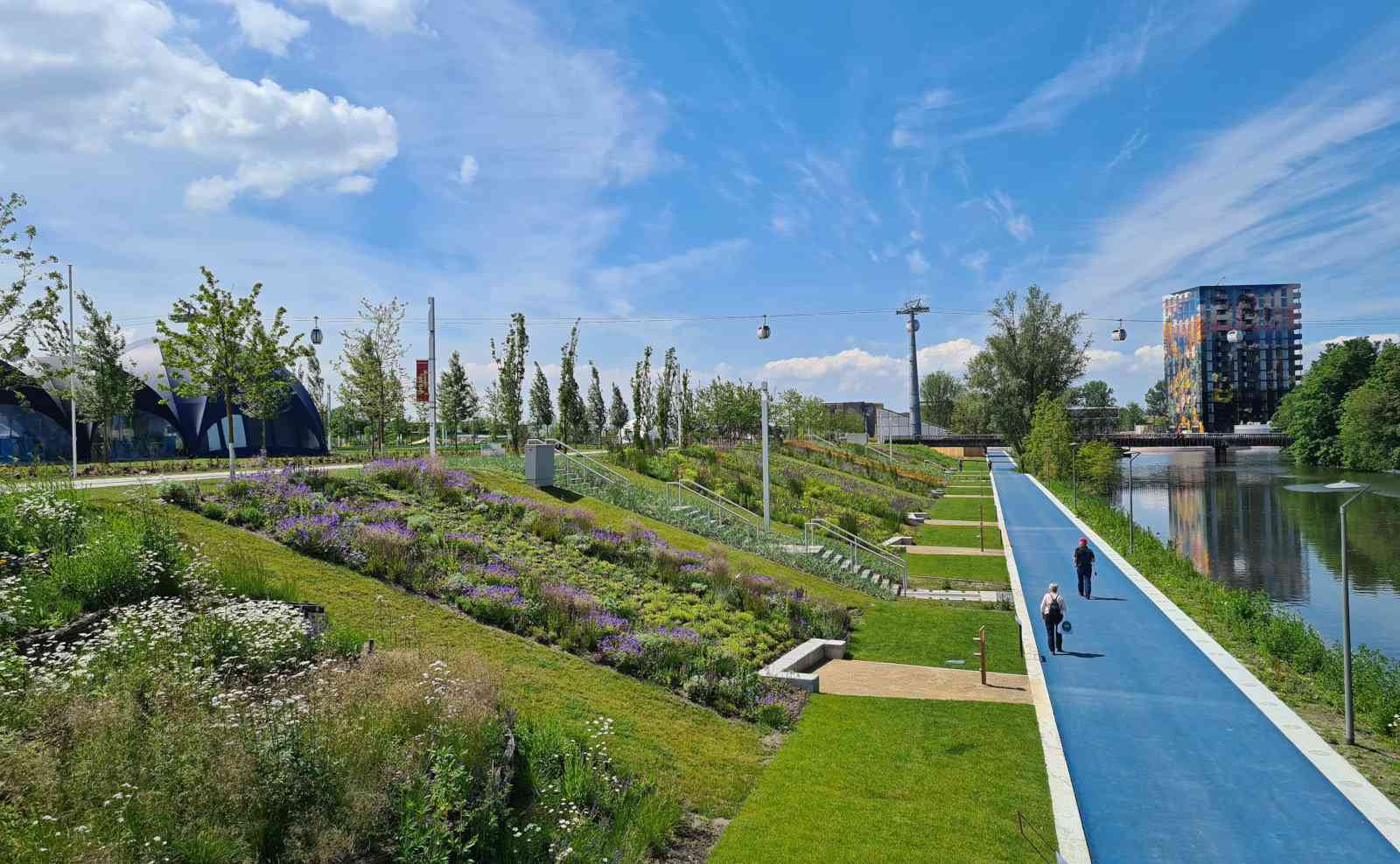 Practical Information for Visiting Floriade Expo 2022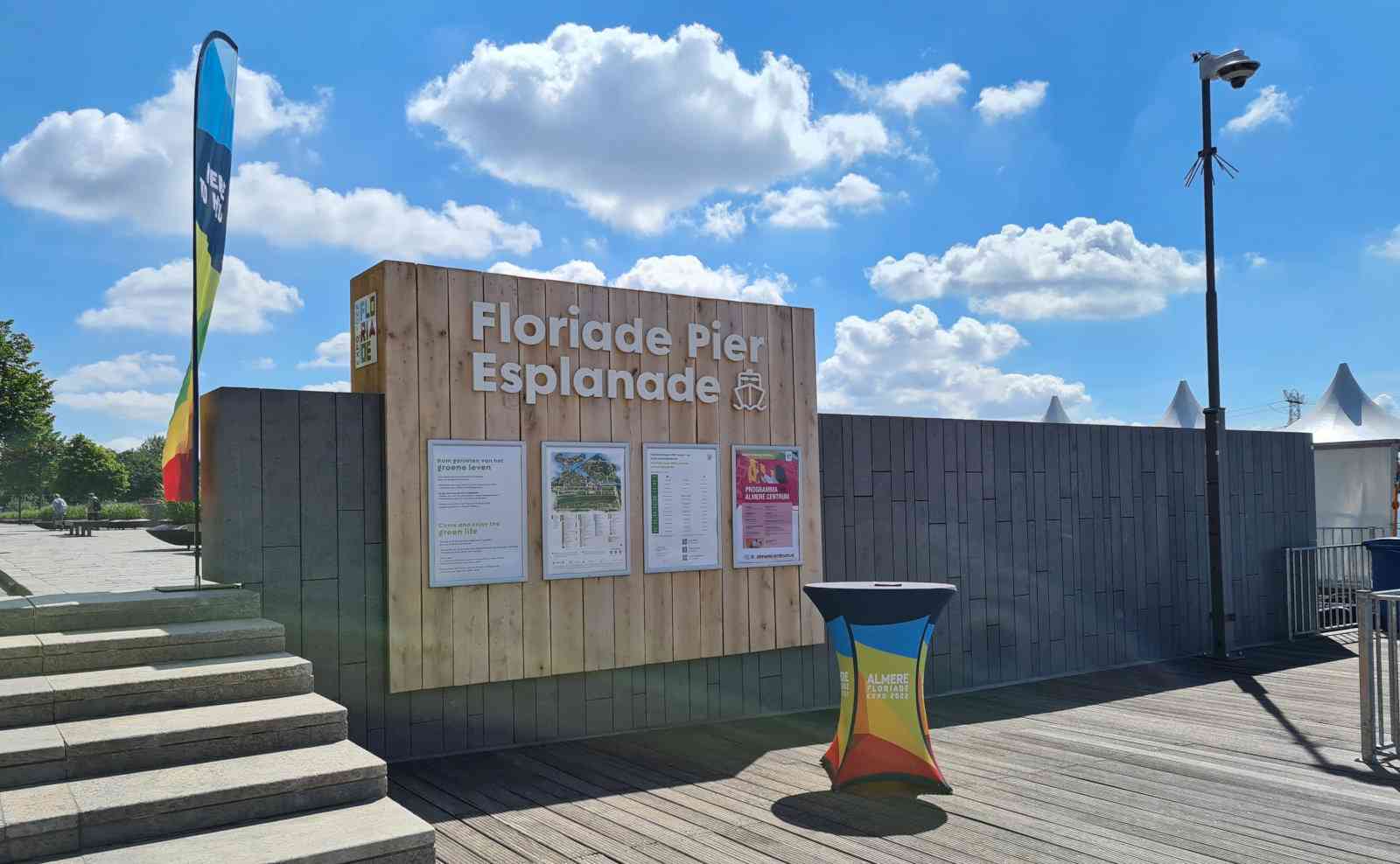 Floriade is located just outside of Almere Stad, which is located on the A6 highway between Amsterdam and Lelystad. There is a parking area on the A6 where a shuttle bus will take you to the expo if you are driving. You can also visit Floriade via public transport, a train from Amsterdam Centraal to Almere Centrum is only about 30 minutes. From Almere Centrum there's a free shuttle bus to take you to Floriade, or you can walk through the city centre to the water and get a ferry! It costs €4.50 to get the ferry, and we really enjoyed seeing Almere from the water. It's also possible to get to Floriade by bus from Amsterdam or to hire a bike and ride from Almere Centrum. Check out all the options here.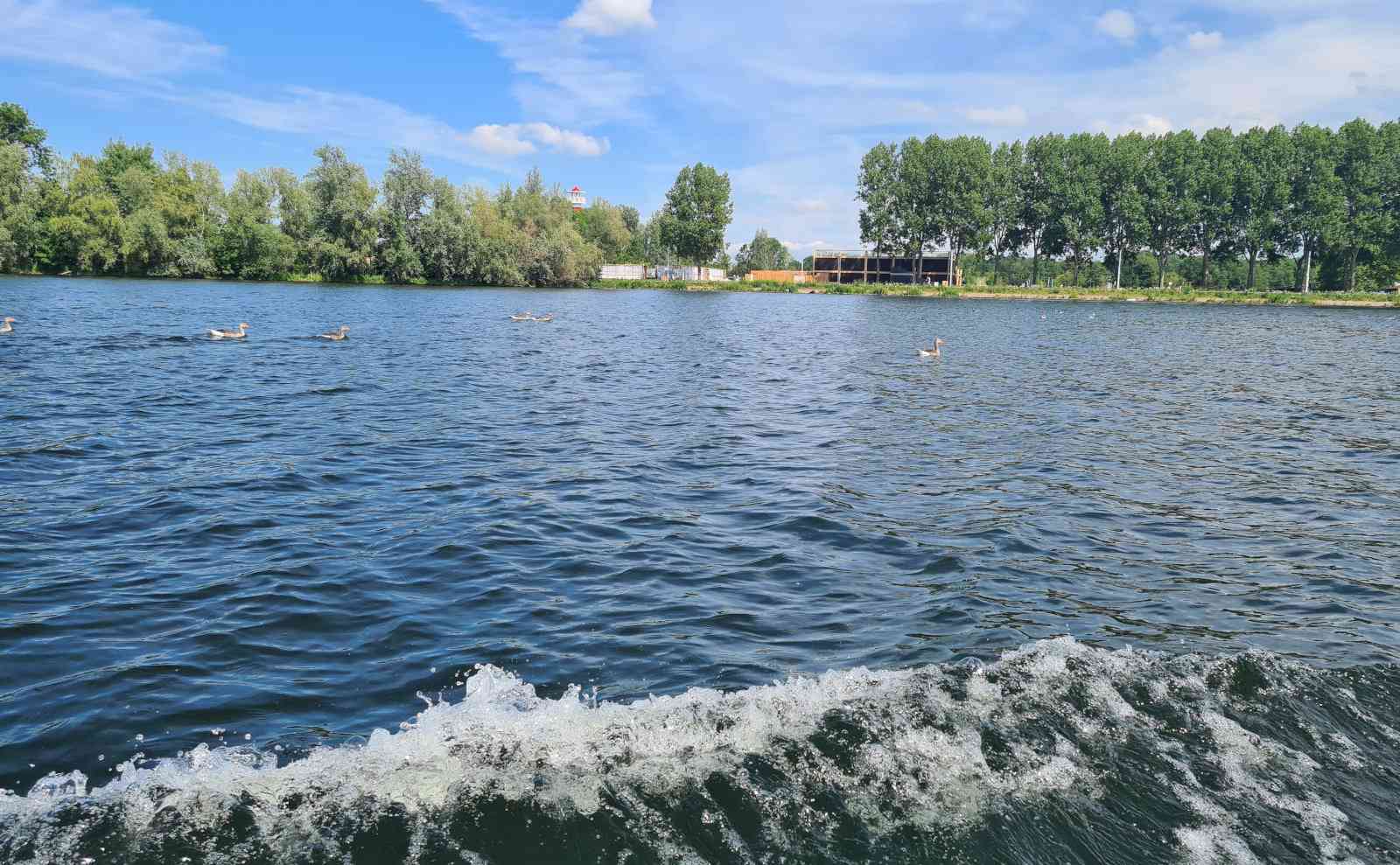 Tickets for a day pass to Floriade cost €29 for adults, although you will be rushed and probably very tired if you try to see everything in one day! You can also buy an unlimited pass if you are going to be in the Netherlands for a while and want to visit Floriade multiple times. If you are a resident of Flevoland (like me) you can even get a discounted pass, which is what I did as I am planning to go back later in the year to see what has changed, along with the parts I didn't have time to see the first time. Once again, check out the official website for all the info you need and maybe sign up for the newsletter if you want to know what is coming up.
Pin Me!
Have you ever visited Floriade Expo or something similar? Let me know about it in the comments or pin one of these if you're planning to visit Floriade in Almere!