Want to Get Started Travel Writing?
Get excited everybody because it's finally that day; the day that my e-book is available for download! Inside you will find seven days' worth of travel writing tips, prompts and inspiration to get you started on your travel writing journey!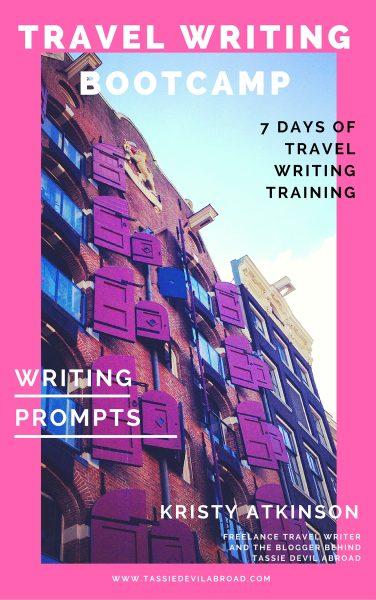 Whether you are looking to start a blog, get published or just practice travel writing for fun, then this book is for you. Take advantage of my years of studying, teaching and writing (as well as travel writing) to help you hone your skills for writing about travel in all its glorious forms! All you need to do is sign up below and get ready to do daily travel writing exercises designed to give you a taste of different types of travel writing and what they require.
Get the e-book Below!
Once you have signed up you will get the e-book delivered right to your inbox so that you can start writing! Don't forget to let me know if you have questions or want some advice. If you publish any of your travel writing completed by using this book then share the link with me so I can read it and share it with my followers as well! And don't forget to share the love with your friends!