Last week I talked about where to go in Antwerp for the best views of the city for free (see it here) and today I'm going to tell you a bit more about our stay in Antwerp. We only had one night, which was a shame as it turns out there's quite a lot to see and do in this Belgian city. But first I'd like to rave about our awesome accommodation that I found on Airbnb!
A Cosy Little Flat in Antwerp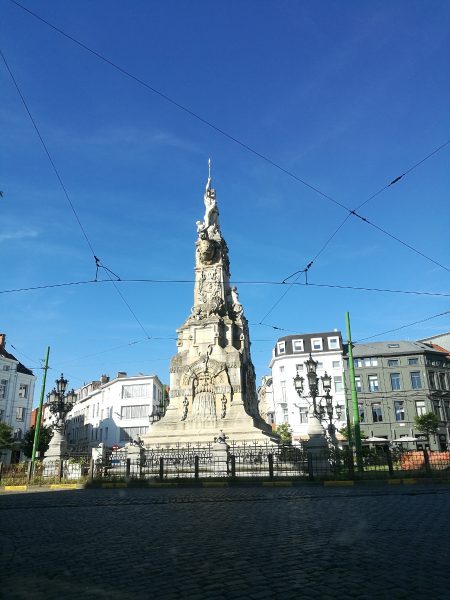 First off, this post is not sponsored in any way. I booked all of our accommodation for our holiday through AirBnB as I found it was cheaper than any of the hotels or even hostels in the places we were looking to stay. I didn't know anything about Antwerp, such as which area was best to stay in, but the flat we booked looked really nice and in a good location, and it certainly turned out to be true!
The street was nice and quiet, but at the end is the Marnixplaats (or Marnix Square) where you can sit at any number of cute cafes and restaurants, watch the trams and see the cool Schelde Vrij statue in the middle of the square. It was built to represent the end of the heavy tolls the Dutch levied on ships sailing to Antwerp and has statues representing the city of Antwerp, the gods Neptune and Mercury, as well as lions, ships and water gods spouting Scheldt water.
Below are some of the pretty building facades you can see around the area.
Now the apartment is on the top floor of the building, so you need a reasonable level of fitness in order to carry your bags up a lot of stairs; but it is definitely worth it once you get up there! I absolutely love attic rooms, and having a whole flat basically in the attic is so cute and cosy. The flat has also been decorated really nicely so that it actually feels like a home and not just a bare room.
Finishing touches such as a rug, map of Europe, pot plants, pillows and flowers really made all the difference here. You could even see out onto some rooftops and penthouses from the awesome slanted skylight windows.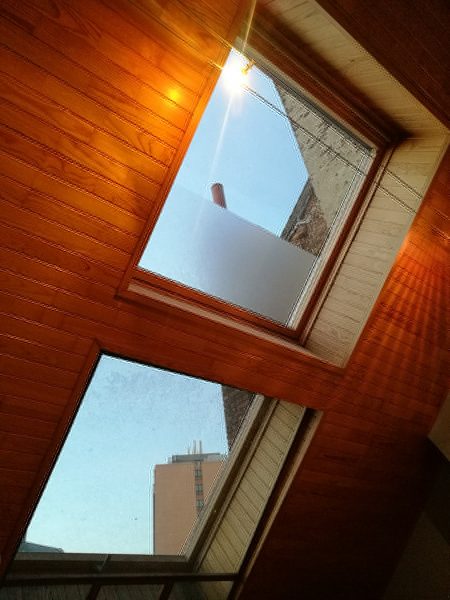 The 'bedroom' was up some more stairs on a platform above the main living/kitchen/dining area and was also very cute and cosy. This was also the first AirBnB listing we stayed at which actually included a fan to combat the sweltering summer heat, so that was a definite bonus! I liked that you could look down from the sleeping area onto the rest of the room.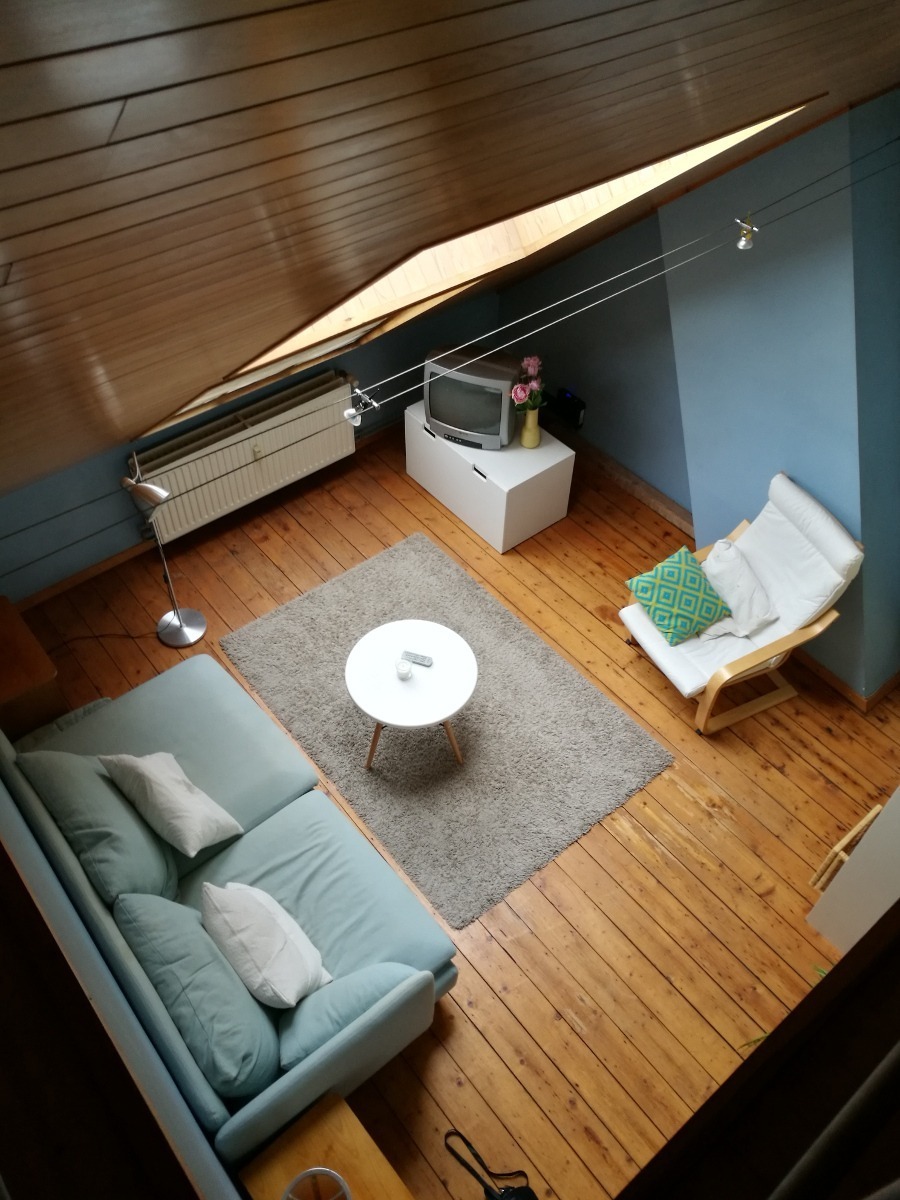 I was also a big fan of the sweet little details such as the fresh flowers around the room, and the canvas pictures of birds on the wall. The kitchen was very well stocked, there was even a washing machine and a kettle! This might not seem exciting but every other AirBnB we stayed in only had those coffee pod machines. Kind of annoying when you just want hot water.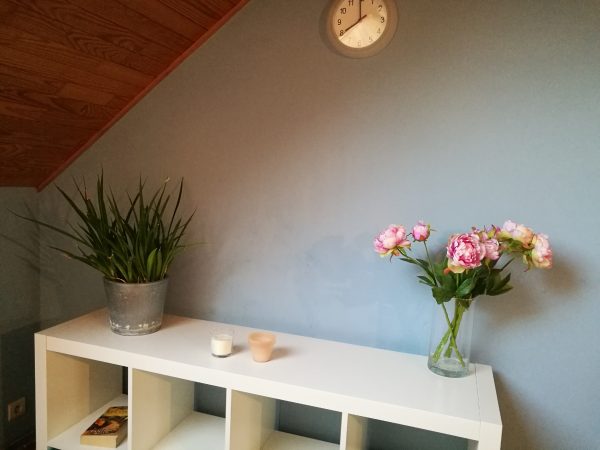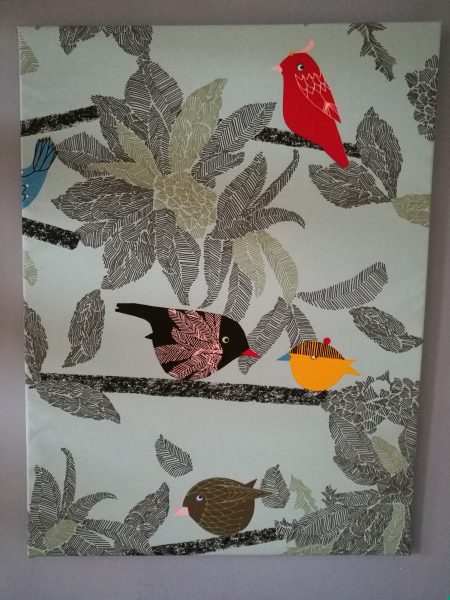 All in all, we were very happy with our choice of accommodation in Antwerp. The bed was very soft and squishy, the fan made the temperature comfortable and there were also plenty of extra items in the bathroom such as shampoo, shower wash and even face wipes. If you are planning on staying in Antwerp definitely check out Mathieu and Karolien's listing here!
The South of Antwerp
Now as I mentioned, I had no idea before we went which were the best areas to stay in Antwerp, but it seems we got very lucky with our choice. The South of the city where we were had lots of little cafes and restaurants as I said, as well as a museum and other interesting sights nearby. We didn't have a lot of time to see much but we did go for a walk around the area in the evening.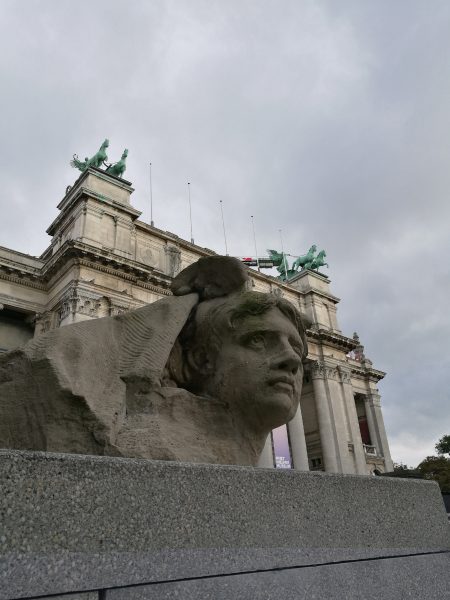 Not far from the Marnixplaats square is the Koninklijk Museum Voor Schone Kunsten (or Royal Museum of Fine Arts). The museum is currently closed while undergoing renovations, but is still interesting to see from the outside, especially the strange water feature in front of the building. The museum is set to reopen in 2019.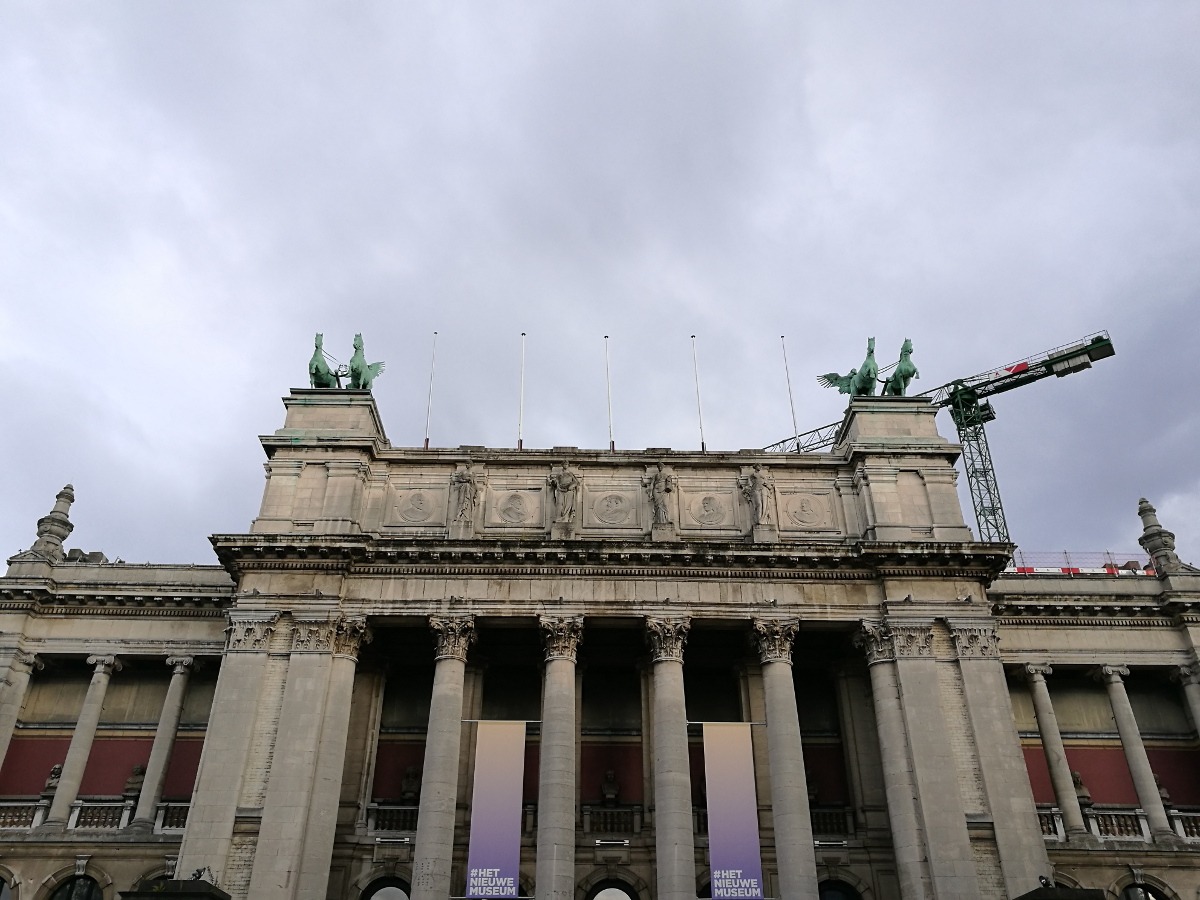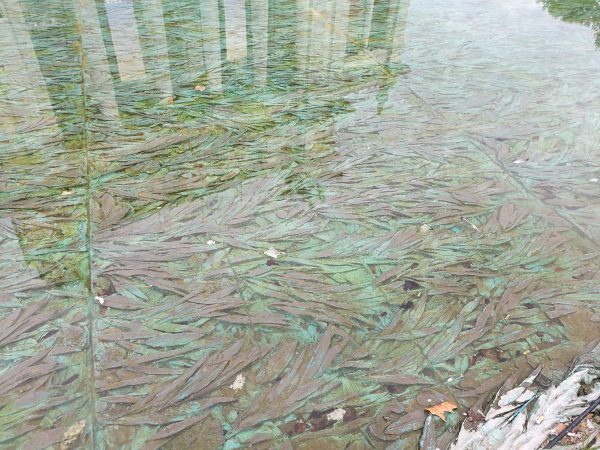 We also walked through another area with a big statue and water fountain, surrounded by beautiful big terrace houses that reminded me a bit of Bath in England.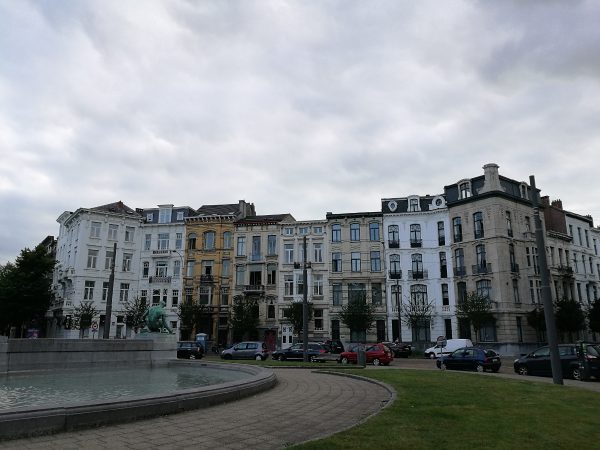 After walking a bit further to see what the strangely shaped building was up ahead, we then came across this amazing building that reminded me simultaneously of a spaceship and the Sydney Opera House: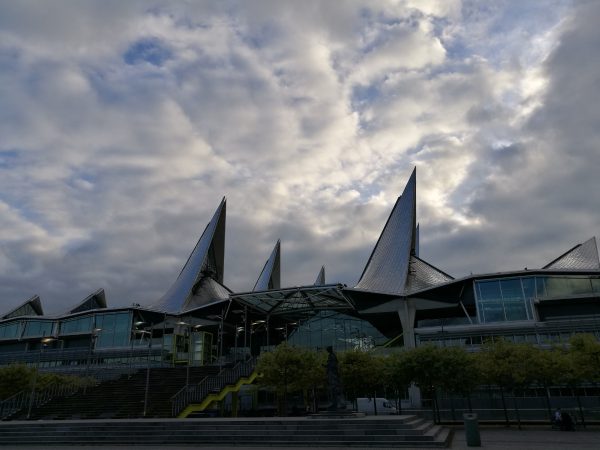 After taking some photos and wondering if it was a museum or a train station (although we couldn't see any signs to suggest either), Dennis looked it up on his phone and we discovered it is the Rechtbank van eerste aanleg Antwerpen; which basically means it is the local courthouse! It's definitely more interesting to look at than a lot of courthouses I've seen before.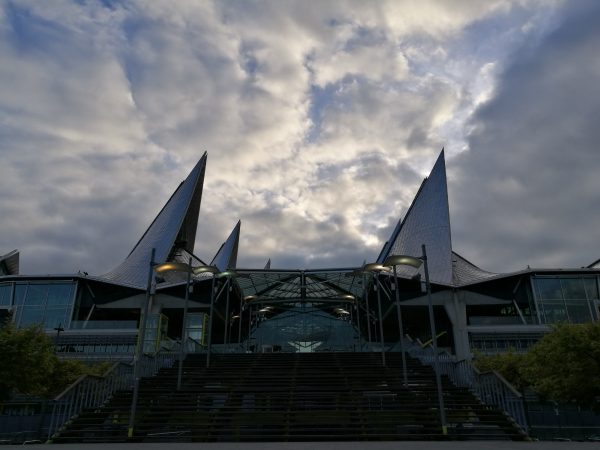 Some other cool things we saw included this coconut-themed bar and a dog hanging out in the open doorway of one of the houses. He was just lying in the doorway watching people go by, and we could see a man sitting watching television in the room behind him. He got up to sniff at something as I took the photo, but he wasn't straying beyond the door. I thought it was a nice way for him to be able to watch the world go by!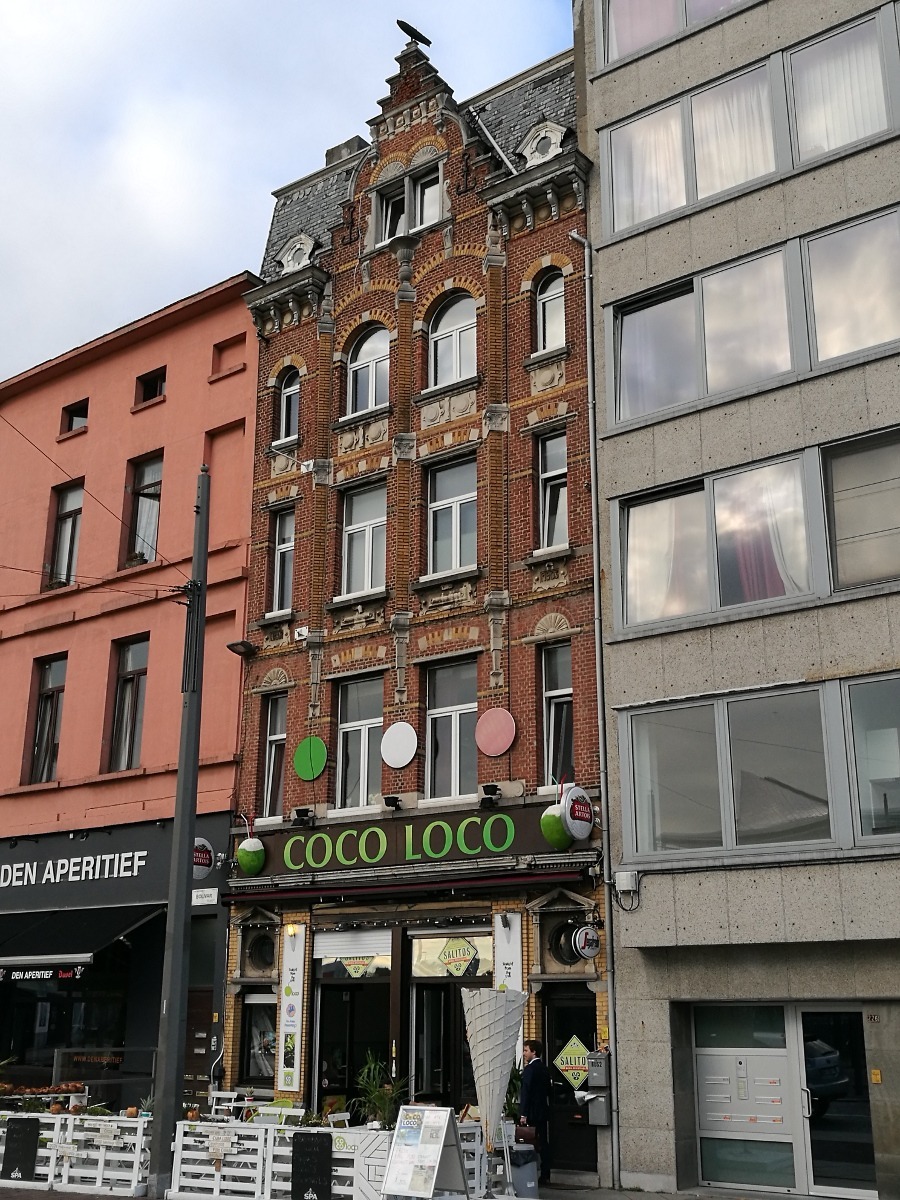 For more about visiting Antwerp make sure you read my post on how to see the best views of the city for free, and keep an eye out for more posts in the future after I go back again. It really has more to see than one night can do justice to! Have you ever been to Antwerp? Make sure you let me know what places I should add to my list for next time.